Planning a City Wedding?
ARE YOU PLANNING A CITY CENTRE WEDDING? THEN YOU ARE IN THE RIGHT PLACE! THE URBAN WEDDING BLOG IS NOT ONLY BRINGING YOU THE MOST STYLISH CITY CENTRE WEDDINGS TO FEAST YOUR EYES ON. WE ARE ALSO BRINGING YOU GUEST EXPERTS, CITY VENUE REVIEWS, CITY WEDDING FASHION, CITY CENTRE HENS & STAGS AND DIY TIPS FOR ADDING THAT PERSONAL TOUCH TO YOUR CITY WEDDING!
THIS BLOG IS FOR ALL YOU COUPLES LOOKING FOR HINTS AND TIPS TO MAKE YOUR CITY WEDDING PERFECT. OR FOR COUPLES WANTING TO ADD AND INDUSTRIAL TWIST TO THEIR DAY. SO GET IN TOUCH AND LET US KNOW WHAT YOU WANT TO SEE UP ON THE BLOG, WHAT YOU ARE LOVING OR WHY NOT GET FEATURED AND SUBMIT YOUR CITY WEDDING TO US.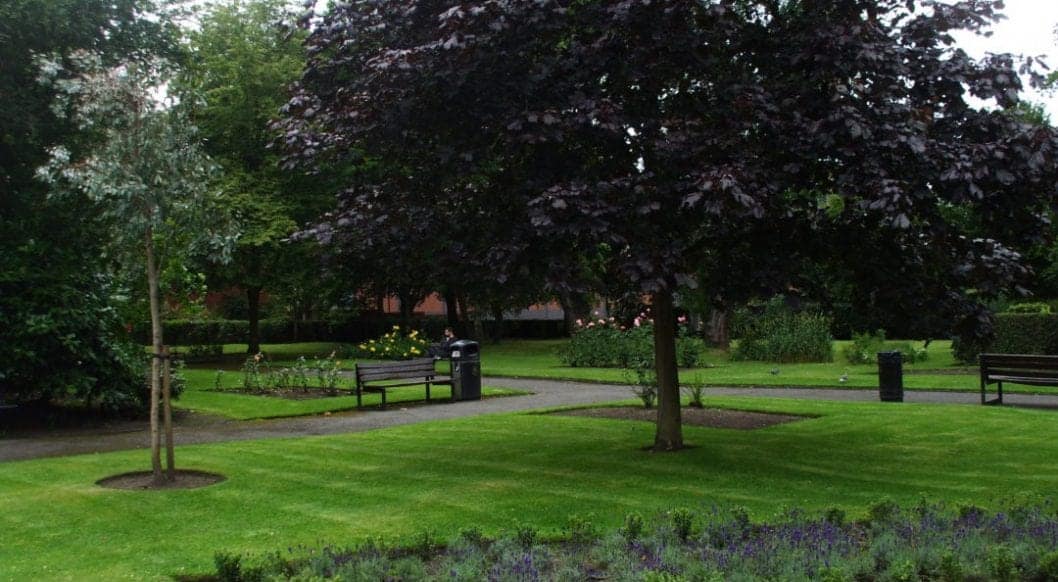 OBVIOUSLY WE LOVE ANYTHING OUT OF THE ORDINARY SO WITH THE LATEST NEWS THAT IT COULD SOON BE LEGAL TO MARRY OUTDOORS WE GOT SUPER EXCITED! OUR CITY OF MANCHESTER HAS SO MANY OPEN SPACES WE COULD TRANSFORM TO A COOL STYLISH WEDDING, OR TO HAVE A MANCHESTER CITY CENTRE VOW RENEWAL.
WITH THIS IS IN MIND OUR CHELLE THOUGHT BACK TO THE TIME SHE WAS ASKED TO PLAN A SURPRISE VOW RENEWAL OUTSIDE IN THE CITY CENTRE, I KNOW PRETTY COOL RIGHT!! WE DO HOPE THIS LAW COMES INTO PLACE AS IT REALLY WILL OPEN SO MANY OPPORTUNITIES FOR COUPLES AND WILL MAKE THE CITY AN EVEN BETTER PLACE TO SAY THOSE 'I DOS'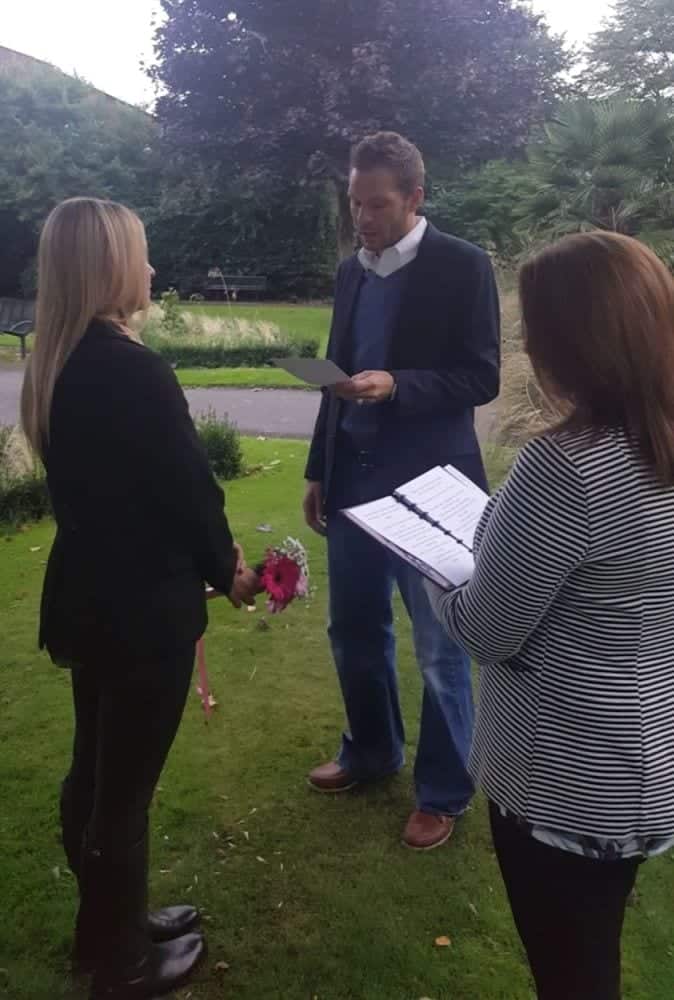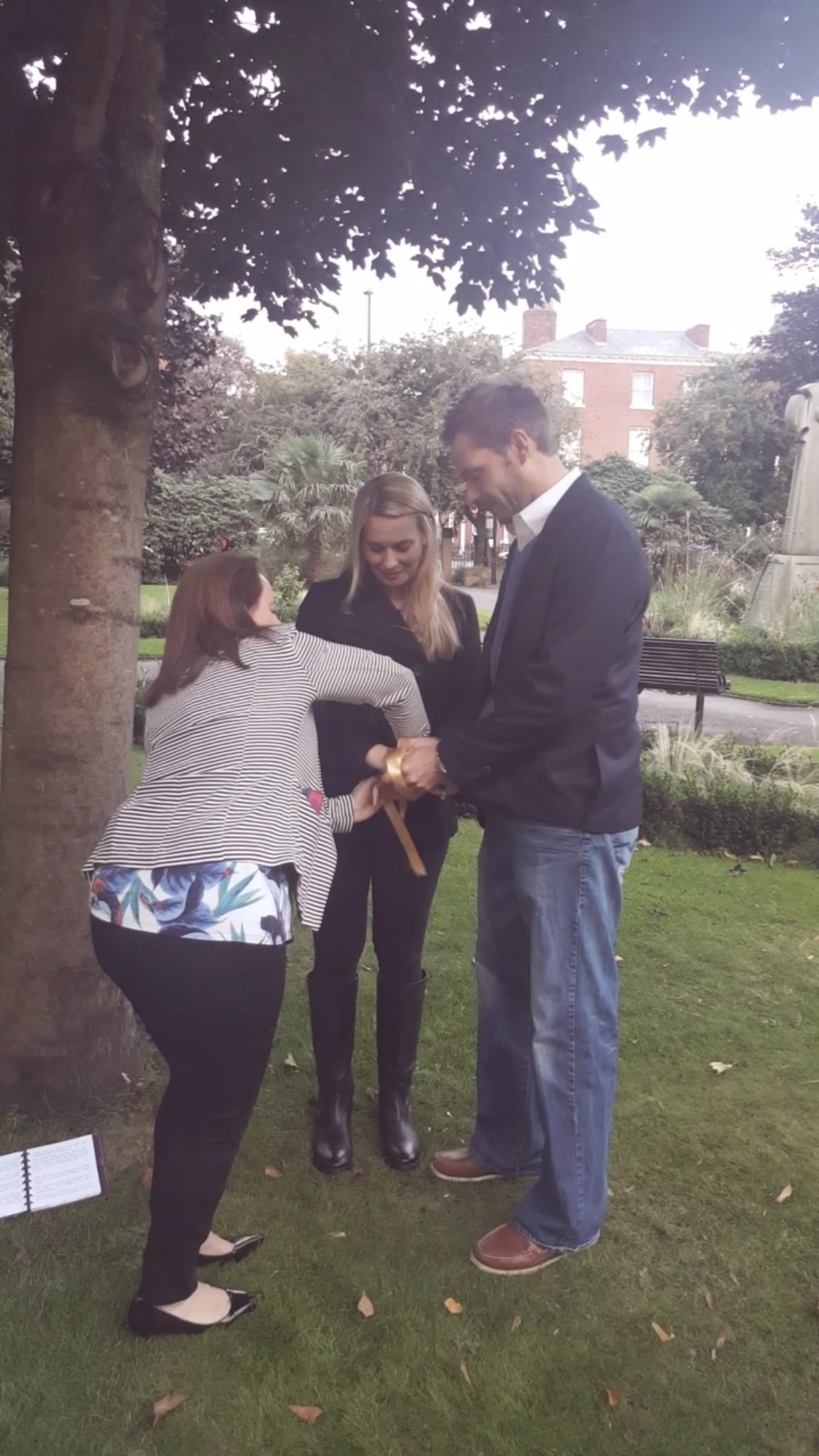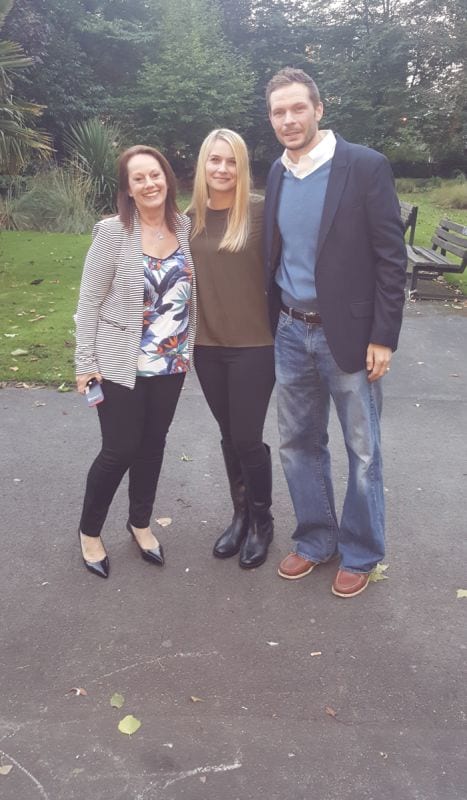 VOWS IN THE CITY
CLAYTON AND KATE ARE FROM ARIZONA USA, THEY WERE IN THE UK ON A WEDDING ANNIVERSARY TRIP AND STAYING IN MANCHESTER AS THEY HAD NEVER BEEN BEFORE AND CLAYTON WAS A FAN OF MANCHESTER UNITED.  CLAYTON CONTACTED ME AS HE WANTED TO SURPRISE KATE WITH A 10 YEAR WEDDING ANNIVERSARY VOW RENEWAL IN THE CITY! I LOVE A CHALLENGE AND THIS WAS ONE AS I HAD A WEEK TO ORGANISE IT.
I REALLY HAD TO PULL SOMETHING OUT OF THE BAG FOR THIS ONE, AS THEY BOTH FELL IN LOVE WITH ENGLAND SOME TIME AGO BUT HAD NEVER BEEN TO MANCHESTER. ALL CLAYTON ASKED WAS THAT IT WAS OUTSIDE SOMEWHERE NICE, I WAS IN MY ELEMENT I LOVE A CHALLENGE AND THIS DEFINITELY WAS ONE. I LOVED HOW RELAXED HE WAS ABOUT THE WHOLE THING AND HOW TRUSTING OF ME TO ORGANISE IT ALL, THIS IS EXACTLY WHY EVERYONE NEEDS ME FOR THEIR PLANNER!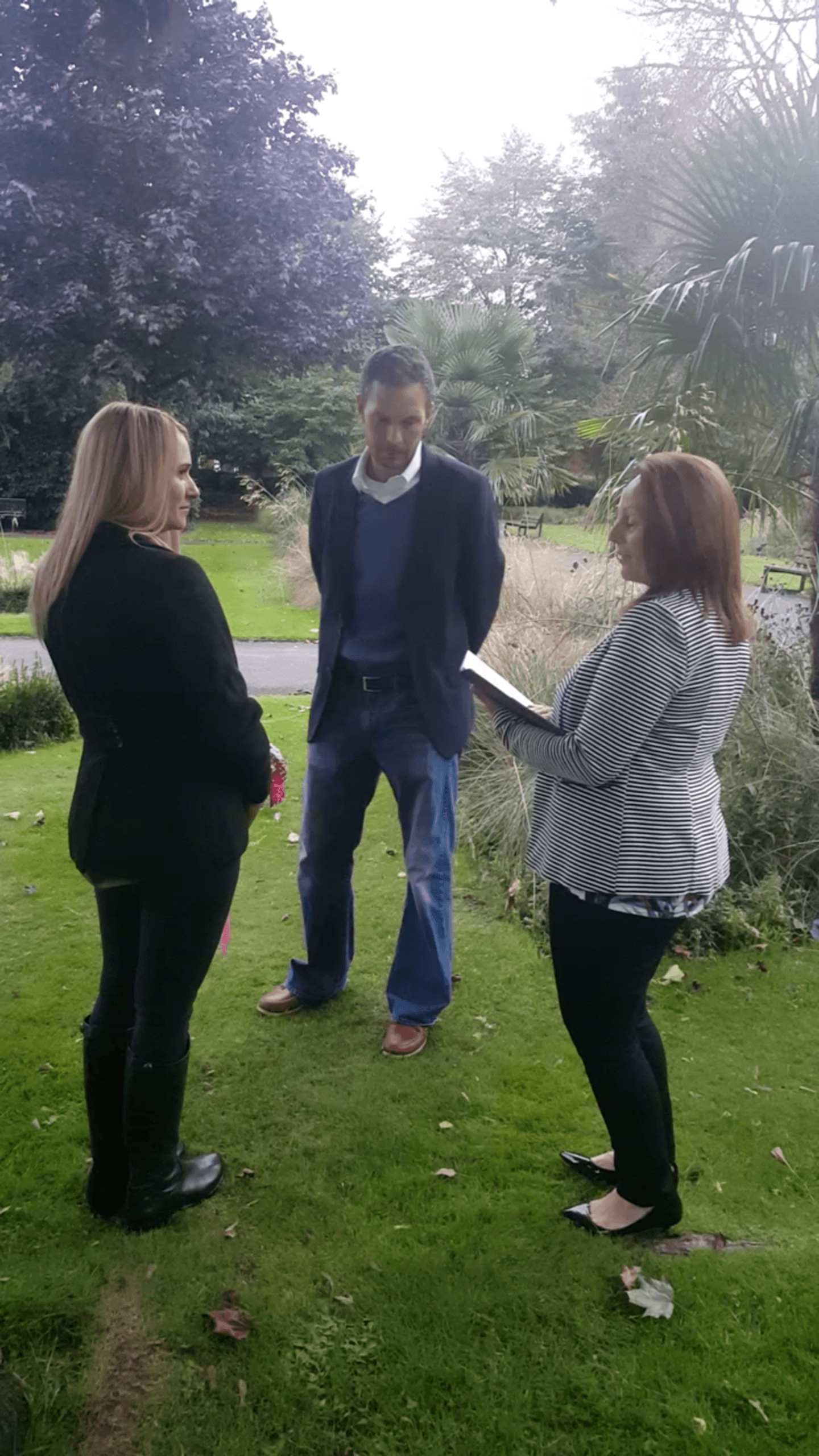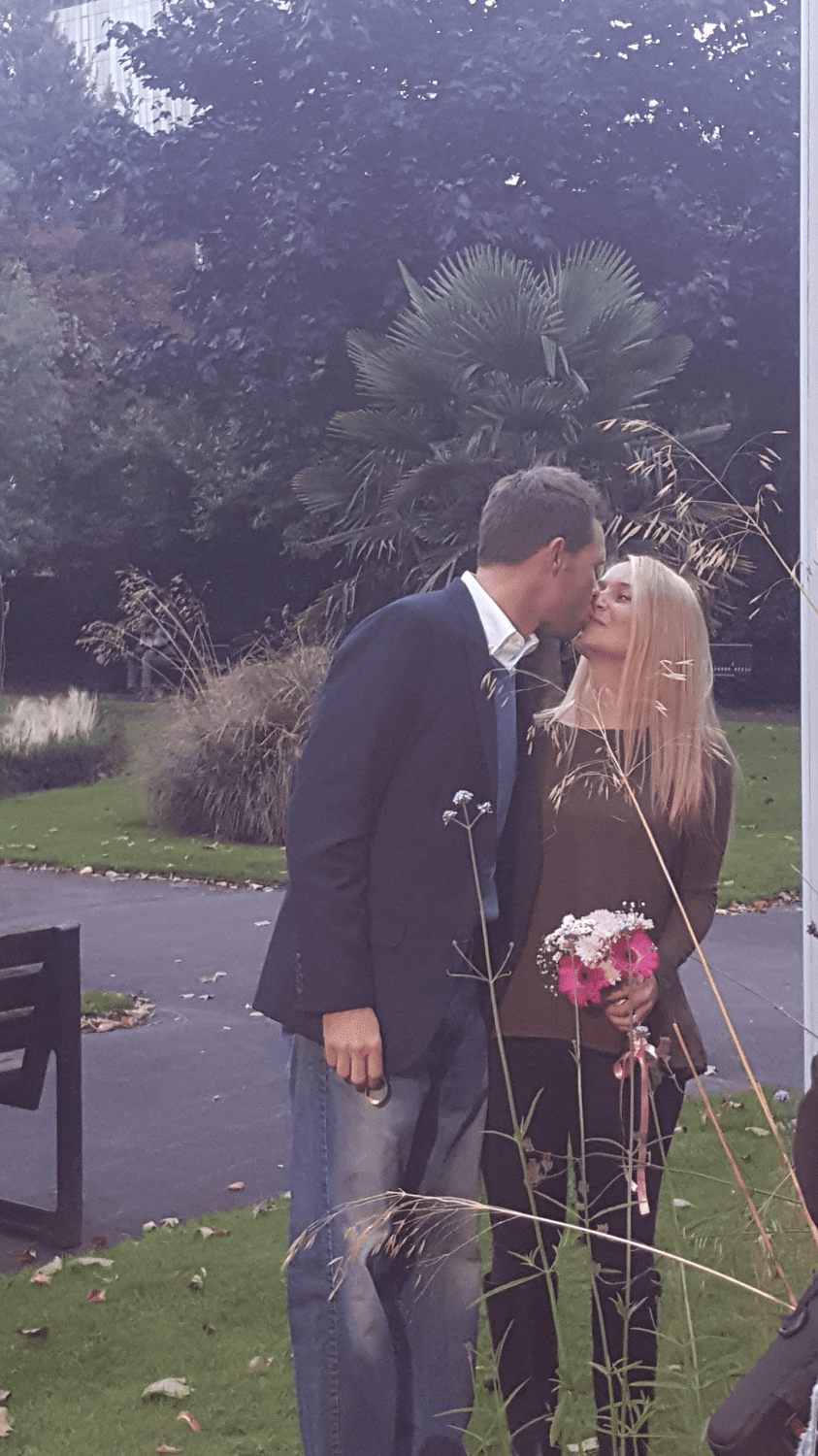 THE PLAN
CLAYTON LEFT THE LOCATION UP TO ME, BEING FROM MANCHESTER HE KNEW HE COULD TRUST ME AND I HAD THE WHOLE OF THE CITY CENTRE TO CONSIDER. AFTER SOME RESEARCH AND WANDERING THE CITY I SETTLED ON ST JOHN GARDENS ON LOWER BYROM STREET. THEY ARE ONE OF THE PRETTIEST GARDENS IN THE CITY AND IF YOU ASK ME A HIDDEN GEM!
SO ON THE DAY OF THE VOW RENEWAL LIZ FROM UNITY CEREMONIES WHO WAS CONDUCTING THE CEREMONY, AND I MET AT THE PARK TO PICK THE PERFECT SPOT AND PREPARE THE AREA. RIGHT ON CUE AT 6.30PM CLAYTON AND KATE ENTERED THE PARK, AS THEY GOT CLOSER TO LIZ AND I, I COULD SEE KATE LOOKING CONFUSED SO I CASUALLY APPROACHED THEM BOTH. CLAYTON INTRODUCED ME, THEN TURNED TO KATE AND TOLD HER HE HAD ARRANGED FOR THEM TO RENEW THEIR VOWS, IT ALL GOT EMOTIONAL VERY QUICKLY.
WE WALKED OVER TO THE HUGE OAK TREE WE HAD DECIDED TO DO THE CEREMONY UNDER. LIZ BEGAN THE CEREMONY AND IT WAS JUST PERFECT, IT HAS TO BE ONE OF THE MOST TOUCHING SERVICES I HAVE EVER HAD THE PRIVILEGE OF BEING A PART OF, YOU COULD CLEARLY SEE THESE TWO ARE STILL SO MUCH IN LOVE 10 YEARS INTO MARRIAGE!
IT WAS A PLEASURE PLAN THIS VOW RENEWAL FOR CLAYTON AND KATE, THE SETTING WAS PERFECT AND I HOPE TO DO MORE LIKE THIS IN THE FUTURE.
IF YOU WANT TO KNOW MORE ABOUT CHELLE'S WEDDING PLANNING CHECK OUT HER WEBSITE HERE