As a City wedding blog based in Manchester it seems only right to also look at city hen and stag do's also. So, watch this space as we will trying out the best city hen and stag do options and reviewing these for you.
Zoey was lucky enough to be invited to a hen at the comedy store Manchester. As this is where we are hosting our wedding September #urbanfayre it seemed only right to go along and review the evening!
Cost value 4/5 = Well priced for all that is included.
Experience 4/5 = Great service and entertained throughout.
Food 3/5 = Food was nice and well cooked.
You can choose to have the VIP lounge for your hen or stag but as these comes with only a buffet Jo decided that actually she wanted the sit-down meal and to enjoy the show after. You receive a 2-course meal and then entry into the show after. You have the option to upgrade to decorations, these are the standard hen decoration and as this is not really Jo, I decided to turn up early and do a few myself!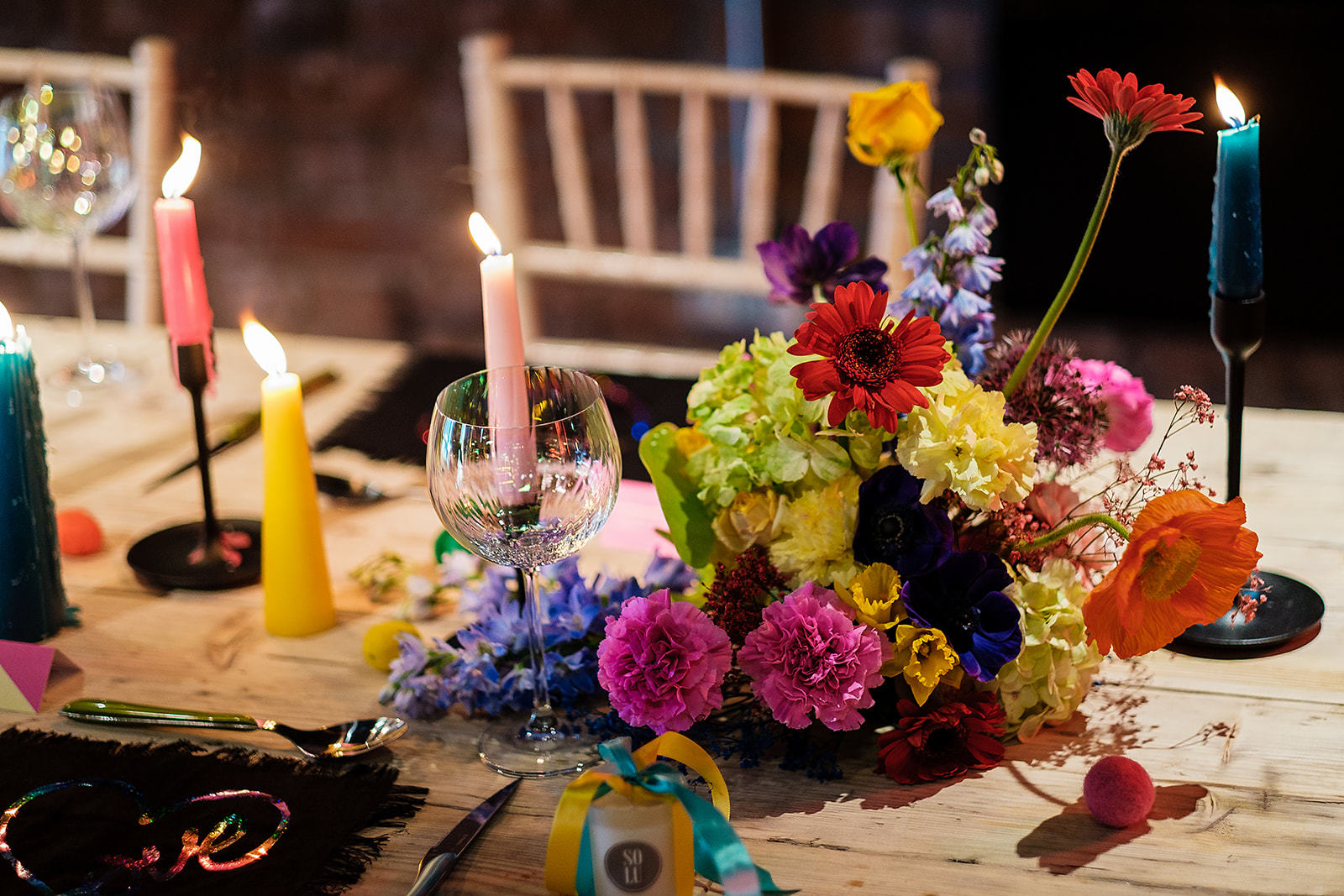 Quick tip on the styling, write your budget and then figure out where to use the funds and the effect it will have. Jo loves unicorns, she tried to add them to the wedding, but this was a no from me lol so felt only right to let her have a unicorn hen do! I wanted it to also look stylish and an adult party, this is made a little harder with unicorns involved! With this in mind, I chose to spend the budget on charger plates, chiffon runners and candles then what was left over was for some added personalised unicorn bits. I chose to pay a little more for bubble balloons, these again added a stylish feel instead of the kid's party latex balloons. I think with any event when it comes to the design make sure every item is thought out and chosen for a reason.
So, on to the review! Well I (Zoey) and all the girls had a great time! I am not going to lie I didn't have high expectations for the food, I guess a complete misjudgement from me as I had only seen burgers and pizza served there when I have been before. So, when the food arrived, I was pleasantly surprised. The feedback from all was the food was great, good portions and quality. I would say my only criticism was the pots used for the lasagne were all different, a small thing but sometimes the little details like that just need to be considered.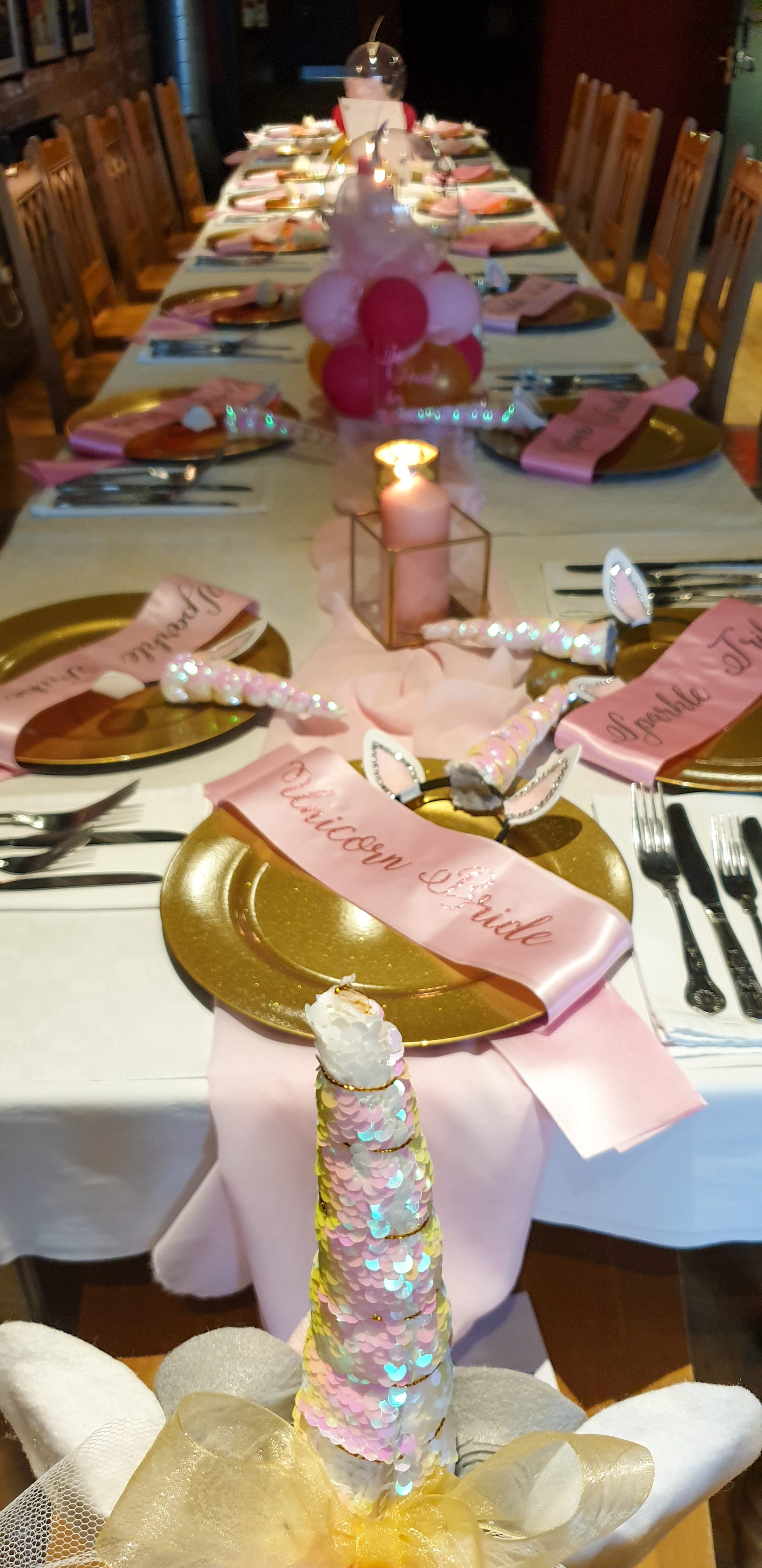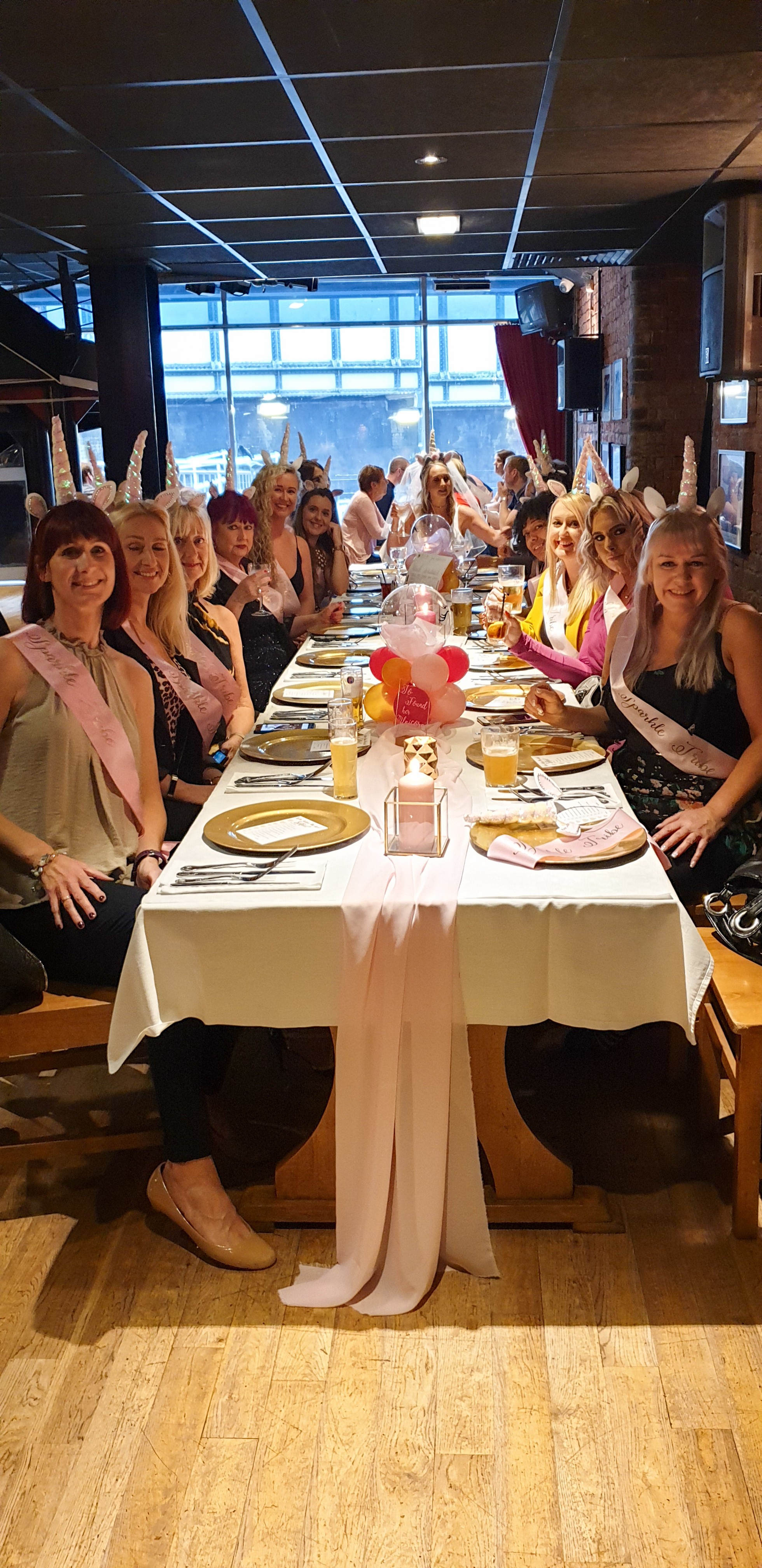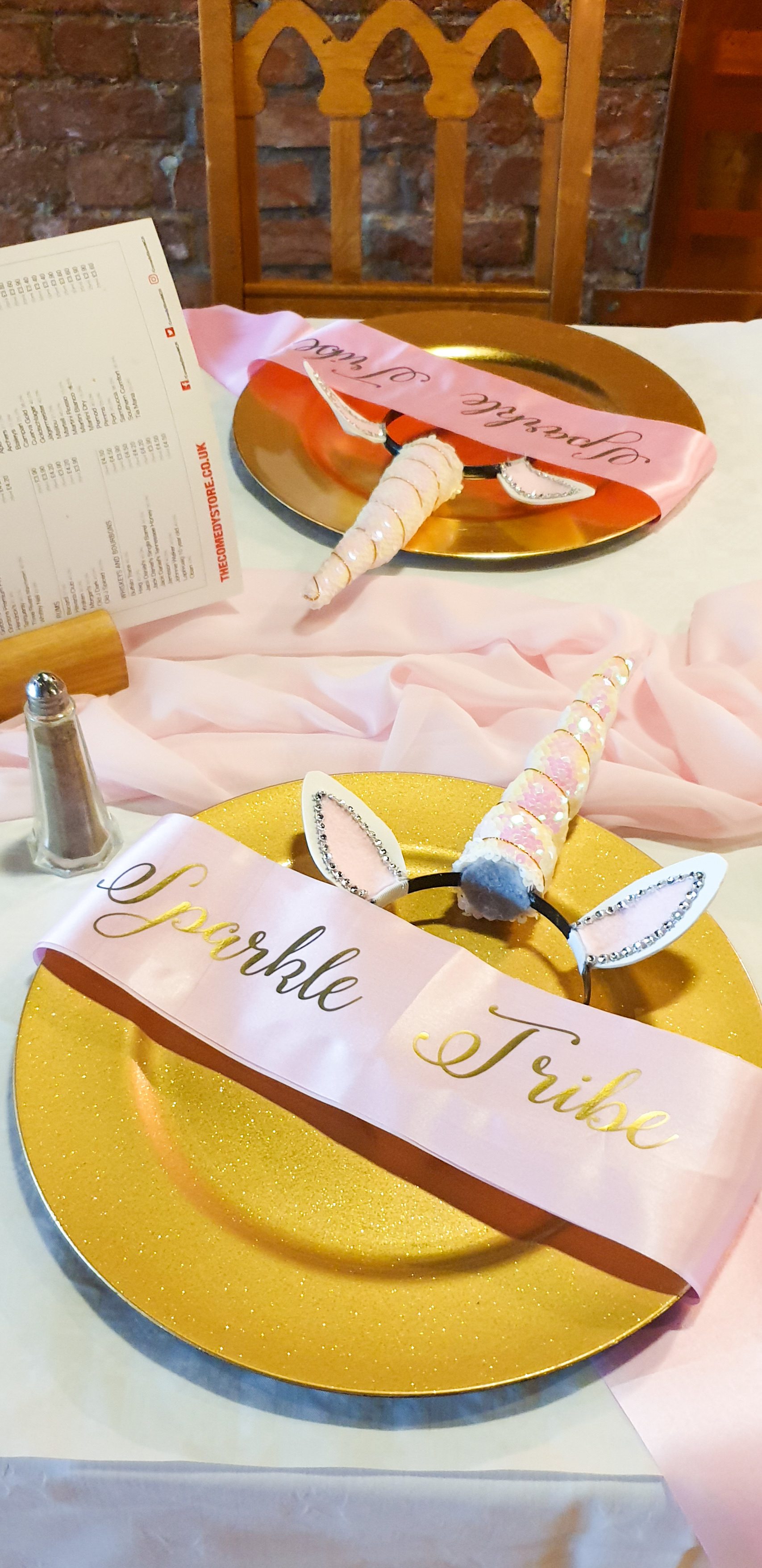 The service was great! The staff were friendly and helpful. The table decided that everyone would buy their own drinks, the easiest solution when you have a table of 25+. We was informed that if we chose to do this we could not then order from the bar downstairs, it seemed unnecessary as it was a better solution for the staff also, no long bill at the end to split and figure out what each person owes. As the other bar is up the stairs and was busy most chose to not buy any more till the show. I do think this should be looked at or at least something for you all to be aware of if booking!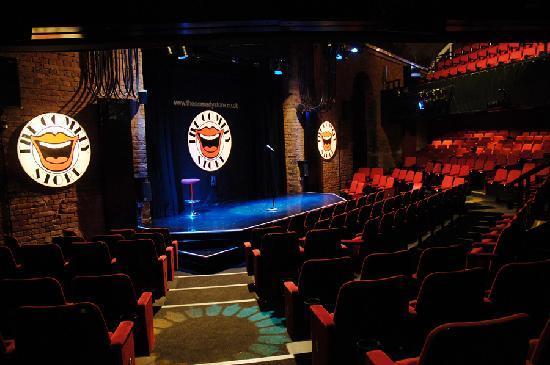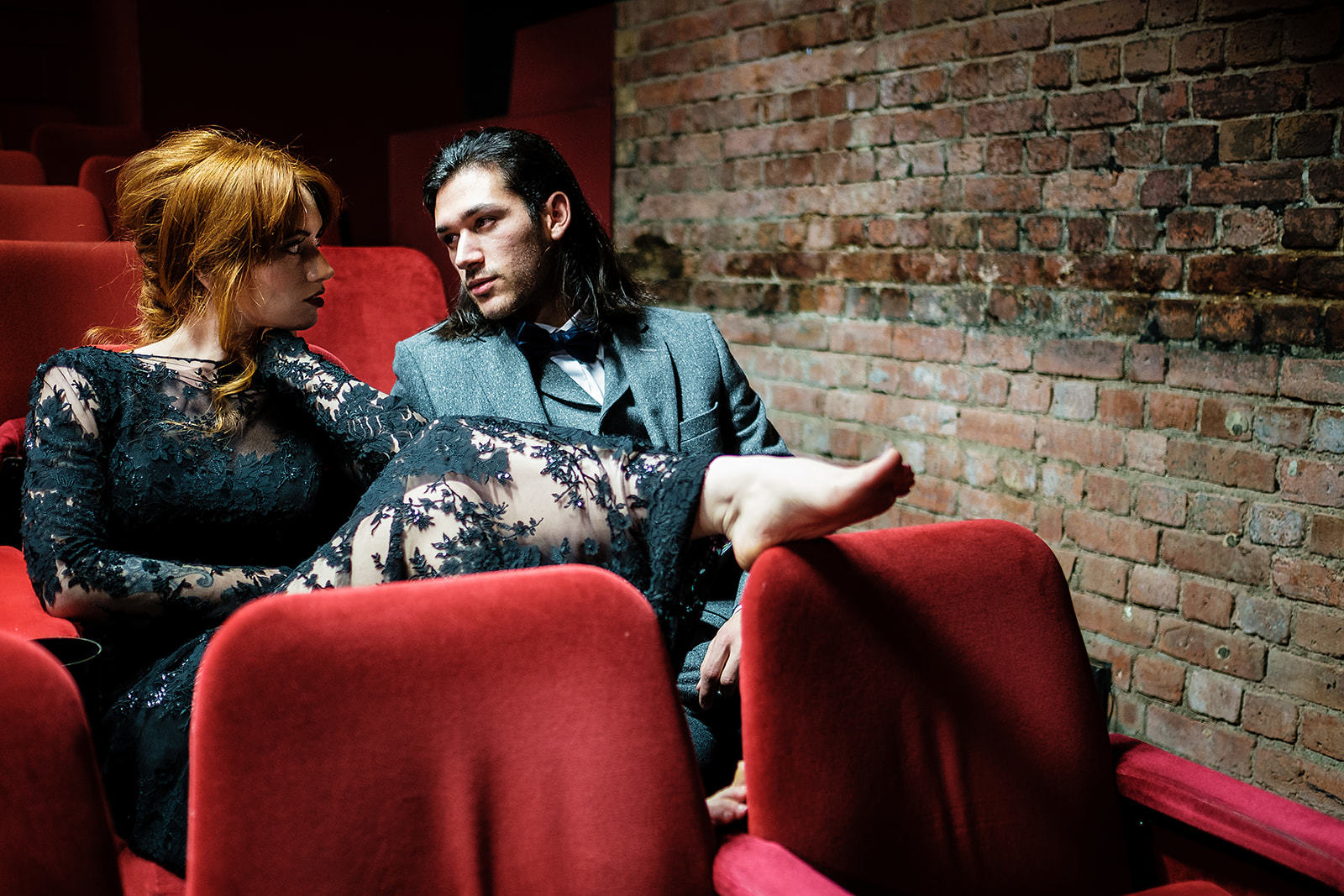 I had to shoot of after the meal, so the girls were reviewing the show for me and they all loved it! So much so they all want to book their Christmas parties there! I think the comedy store Manchester is a great choice if looking for a hen or stage do in Manchester city centre. Enjoying a meal and then the show makes the night more interesting and flow well and then you have the chance to head of and party the night away with the many night clubs around to choose from.
We are looking for more city centre stage and hen nights to review so if you have somewhere in mind you would like us to check out or you would like us to come see your venue then get in touch! Also, if you have a hen experience you would like to share then please do, we will need good quality pics. Email Zoey or Chelle at urbanweddingcomapny@gmail.com