ARE YOU PLANNING A CITY CENTRE WEDDING? THEN YOU ARE IN THE RIGHT PLACE! WE ARE NOT ONLY BRINGING YOU THE MOST STYLISH CITY CENTRE WEDDINGS TO FEAST YOUR EYES ON! WE ARE BRINGING YOU GUEST EXPERTS, CITY VENUE REVIEWS, CITY WEDDING FASHION, CITY CENTRE HENS & STAGS AND DIY TIPS FOR ADDING THAT PERSONAL TOUCH TO YOUR CITY WEDDING!
tHIS BLOG IS FOR ALL YOU COUPLES LOOKING FOR HINTS AND TIPS TO MAKE YOUR CITY WEDDING PERFECT SO GET IN TOUCH AND LET US KNOW WHAT YOU WANT TO SEE UP ON THE BLOG, WHAT YOU ARE LOVING OR WHY NOT SUBMIT YOUR CITY WEDDING????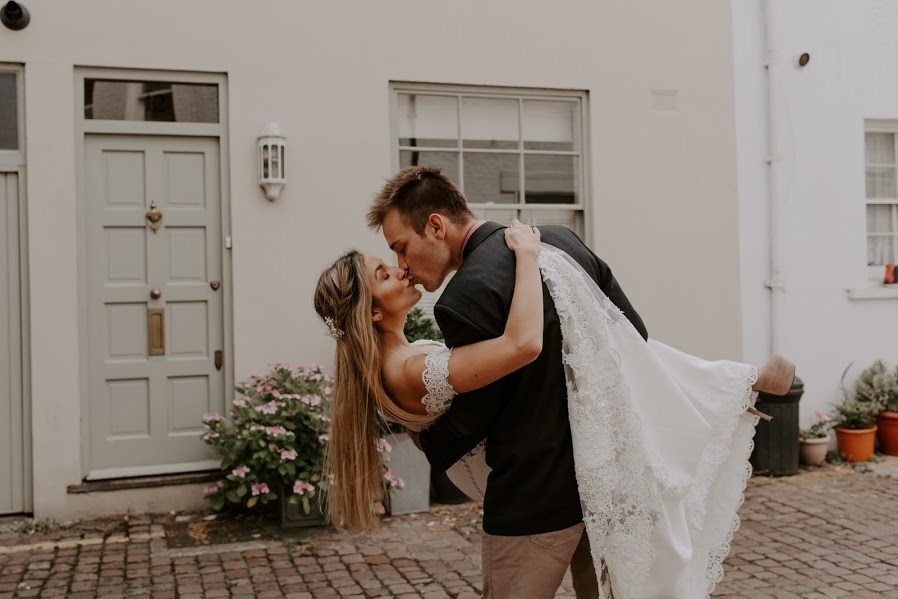 its pretty obvious how much we get excited at styled shoots especially street ones,  so imagine our delight when hebe sends us this london street shoot that was facilitated by London photographer Emztography
Hidden away between a pair of stone archways, is one of the most beautiful19th Century mews in central London, called Kynance Mews. What an absolutely stunning place and it was the perfect backdrop for hebe from Miss HE to create this beautiful shoot and show off a couple of dresses from her collection.
This little alleyway is in the heart of Kensington New Town, or presently known as Victoria Road Village, a fashionable district that is situated predominantly south of Kensington High Street, west of Palace Gate, north of Gloucester Road and Cornwall Gardens.
The clean and quiet cobbled street now filled with leafy greens, flowerpots, and old brick facades with beautiful Wisteria vines is a dramatic contrast to the nearby busy streets of Gloucester Road and Kensington High Street.
It feels as if one is transported to a scene in a fairy tale of pretty rustic little country village when one walks down this mews. We agree, it looks like a street in spain or greece. We are just loving the cobbled street and brick walls!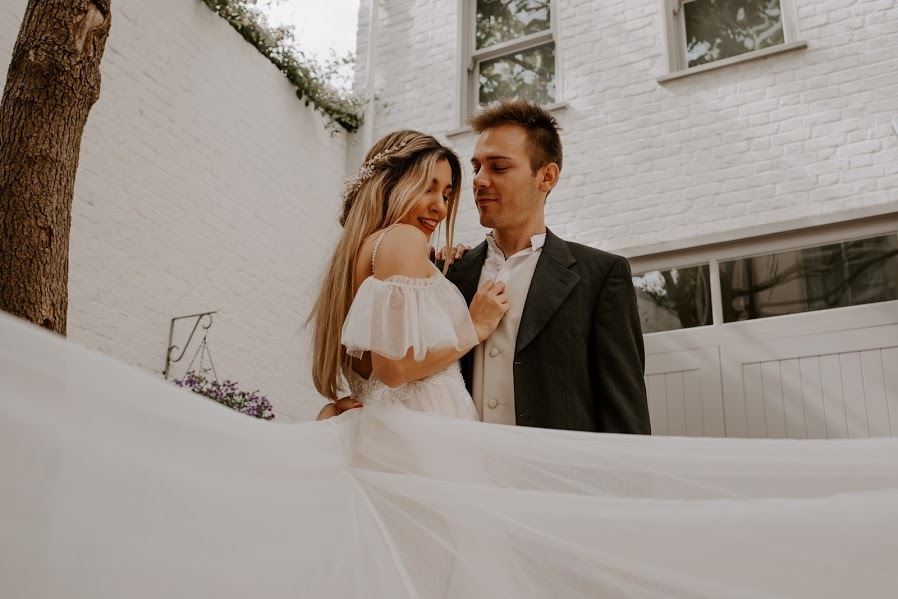 What made you decide to do the Shoot?
Having trudged through some of London's most beautiful streets and mews, it was only a matter of time untill we made use of the natural beauty! Armed with a fantastic team, we were able to make this happen. Not only is it a fantastic backdrop for a styled shoot, the quietness and calmness of the area, juxtaposed with the hustle and bustle of Kensington High Street a few minutes away is what makes Kynance Mews and its surrounding areas, such a great spot.
What was your inspiration behind it?
So close to the hustle and bustle of central London, we were inspired by how beautiful and quiet this hidden gem of an area is.
Some of the most affluent streets lie within vicinity, including some of London's most expensive homes. London boasts some of the most beautiful (and aesthetically pleasing!) Mews
we were not disappointed! They are like little villages, hidden away from the Capital, and there for you to discover. It had the timeless and classic feel and style we were going for, and complimented our styled shoot perfectly.
We are absolutely wowed that such an area exists in London, we love street shoots and this one is just absolutely stunning! coupled by the fact that we love hebe's dresses too, look out for a gust blog from hebe and her amazing collection!
Shoot suppliers
Photographer- ​emztography​  Photographer's assistant/BTS footage- joyin.visualsModels-  carolinaburkhard  +  jamb_e8  Dress –  misshebridal Hair and makeup- hannahmonkhairandmakeup Bridal accessories- alexandra_bespoke Rings-  london_victorian_ring_co Stationery – confettiandink Clothes (men) –  matchimony
if you have a shoot you want to submit then get it over to us urbanblogsubmission@gmail.com