ARE YOU PLANNING A CITY CENTRE WEDDING? THEN YOU ARE IN THE RIGHT PLACE! WE ARE NOT ONLY BRINGING YOU THE MOST STYLISH CITY CENTRE WEDDINGS TO FEAST YOUR EYES ON! WE ARE BRINGING YOU GUEST EXPERTS, CITY VENUE REVIEWS, CITY WEDDING FASHION, CITY CENTRE HENS & STAGS AND DIY TIPS FOR ADDING THAT PERSONAL TOUCH TO YOUR CITY WEDDING!
HIS BLOG IS FOR ALL YOU COUPLES LOOKING FOR HINTS AND TIPS TO MAKE YOUR CITY WEDDING PERFECT SO GET IN TOUCH AND LET US KNOW WHAT YOU WANT TO SEE UP ON THE BLOG, WHAT YOU ARE LOVING OR WHY NOT SUBMIT YOUR CITY WEDDING????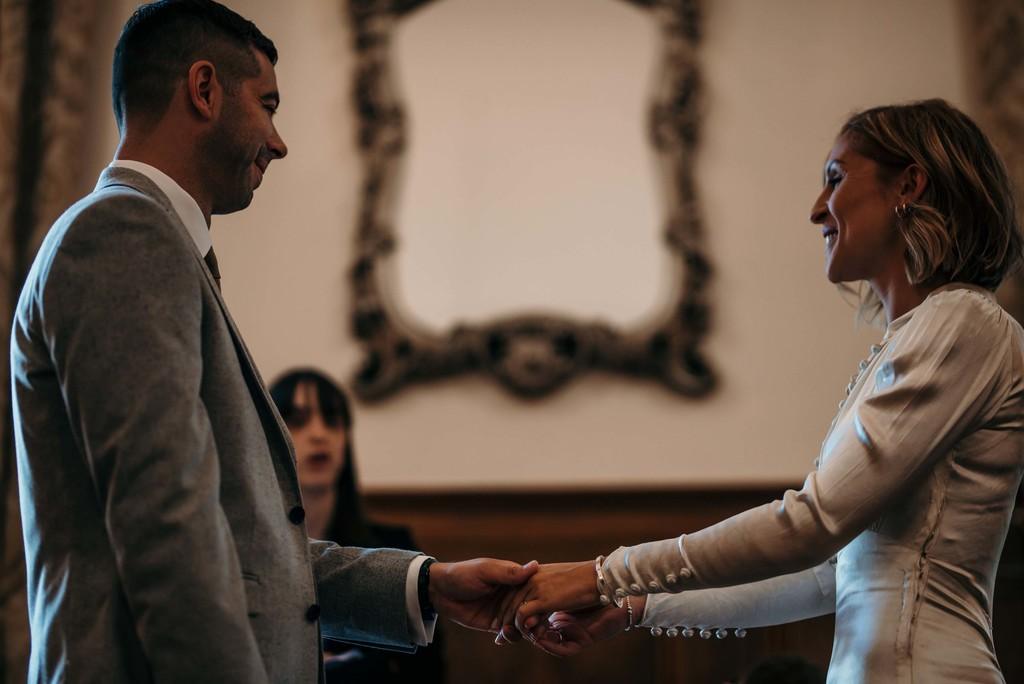 This week we have the gorgeous wedding of Rowena and Simon, we met row a couple of years ago when she worked with us on our iconic victoria warehouse styled shoot. so imagine our delight when we saw row had gotten married in the city in a super small intimate wedding as the bigger wedding was to be in Croatia! How fantastic is that!
Row and Simon were married in august 2018 and we are just in love with both weddings that they had, they looked amazing and row was just stunning!
Where were they married?
Row & Simon married at a registry office, small and intimate with close friends and family, they had no groomsmen or bridesmaids and we love that, its a break from tradition but also shows you don't have to have them if its not for you!
After the ceremony they headed to the northern quarter with their photographer kerry to have some cool shots, and wow did they!
Row just looks absolutely stunning in her vintage silk gown designer unknown, but WOW what a dress, she's just gorgeous!!
Simon looked mighty dapper in his suit from kooples, the colour is lovely and they compliment each other perfectly, they really are a stunning couple!!
How utterly gorgeous and cool are this couple! what a relaxing wedding day this must have been, no fuss, no mither just a wedding day how they want it, with friends and family they love so dearly, a simple bouquet row made herself the morning of the wedding and no wedding cake!
After the time in the northern quarter row and simon headed to the principal hotel for a relaxed meal with their guests.
Row and Simons wedding photographer was kerry from Kerry Lu creative wedding photography
IF you want your wedding here, then send us an email urbanblogsubmission@gmail.com