Planning a City Wedding?
ARE YOU PLANNING A CITY CENTRE WEDDING? THEN YOU ARE IN THE RIGHT PLACE! THE URBAN WEDDING BLOG IS NOT ONLY BRINGING YOU THE MOST STYLISH CITY CENTRE WEDDINGS TO FEAST YOUR EYES ON. WE ARE ALSO BRINGING YOU GUEST EXPERTS, CITY VENUE REVIEWS, CITY WEDDING FASHION, CITY CENTRE HENS & STAGS AND DIY TIPS FOR ADDING THAT PERSONAL TOUCH TO YOUR CITY WEDDING!
THIS BLOG IS FOR ALL YOU COUPLES LOOKING FOR HINTS AND TIPS TO MAKE YOUR CITY WEDDING PERFECT. OR FOR COUPLES WANTING TO ADD AND INDUTRIAL TWIST TO THEIR DAY. SO GET IN TOUCH AND LET US KNOW WHAT YOU WANT TO SEE UP ON THE BLOG, WHAT YOU ARE LOVING OR WHY NOT GET FEATURED AND SUBMIT YOUR CITY WEDDING TO US
DOES THE IDEA OF THREE BLOKES SPEAKING AT YOUR WEDDING SOUND A BIT… VINTAGE? DOES WRITING YOUR OWN WEDDING SPEECH SCARE YOU?
THE AWARD-WINNING COMEDY WRITERS AT SPEECHY TELL US HOW MORE COUPLES ARE BREAKING THE RULES AND SHAKING UP THE LINE-UP.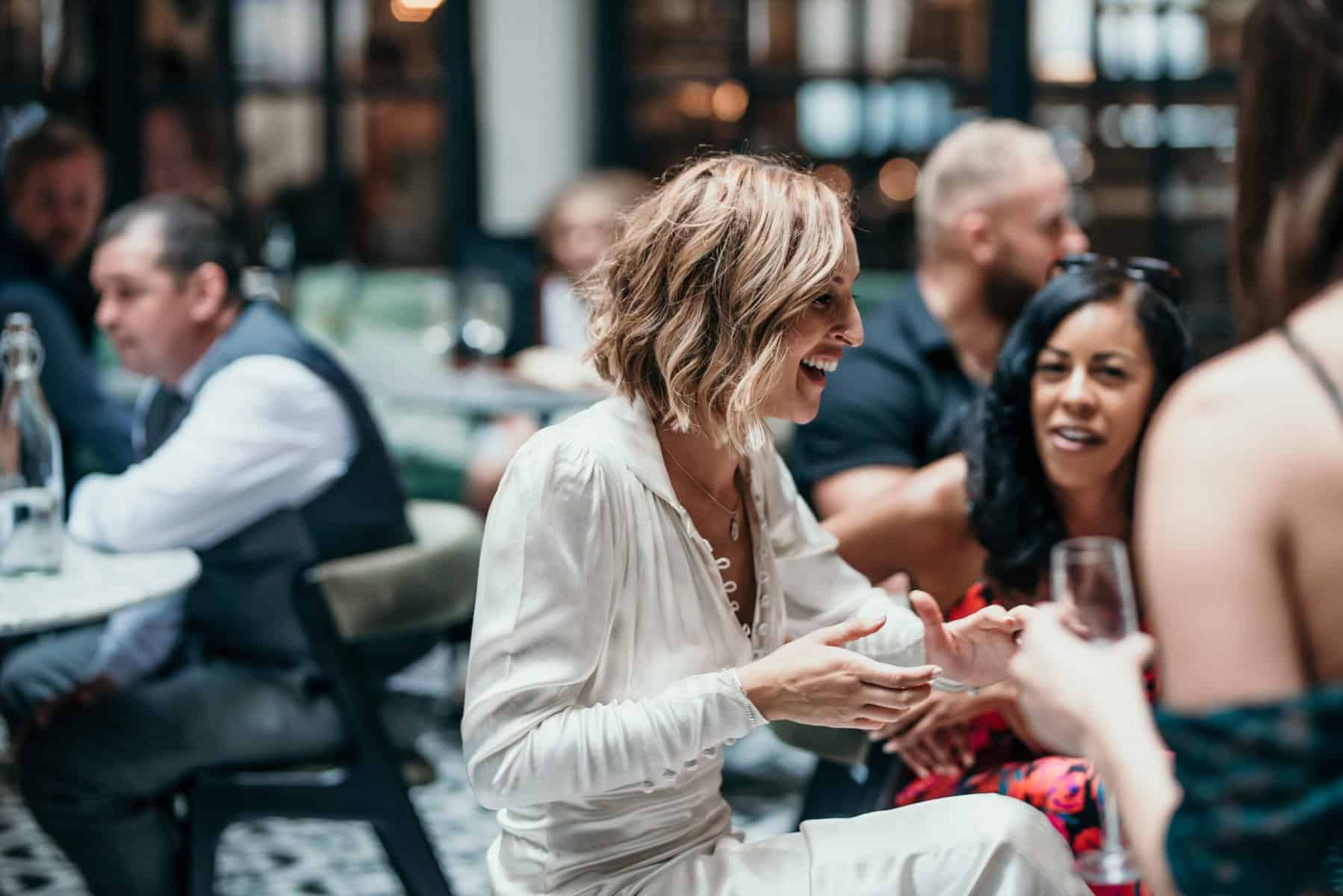 ANYTHING GOES AT WEDDINGS THESE DAYS. BRIDE POSING WITH A LLAMA? DONE IT MATE. MAID OF HONOUR DRESSED AS A DINOSAUR? WHY NOT. AND IF YOU HAVEN'T HAD YOUR NEW NAME EMBROIDERED ONTO A CUSTOM BIKER JACKET, WHERE HAVE YOU BEEN?
DOUGHNUT WALLS ARE CHARMING, BUT COUPLES ARE REALISING THE BEST WAY TO DECORATE THEIR WEDDING IS WITH WORDS! NO LONGER BOGGED DOWN BY TRADITION, GONE ARE THE DAYS OF DAD, HUBBY AND BEST MAN QUEUING UP TO DELIVER A FEW JOKES AFTER THE LAST PROFITEROLE'S BEEN EATEN.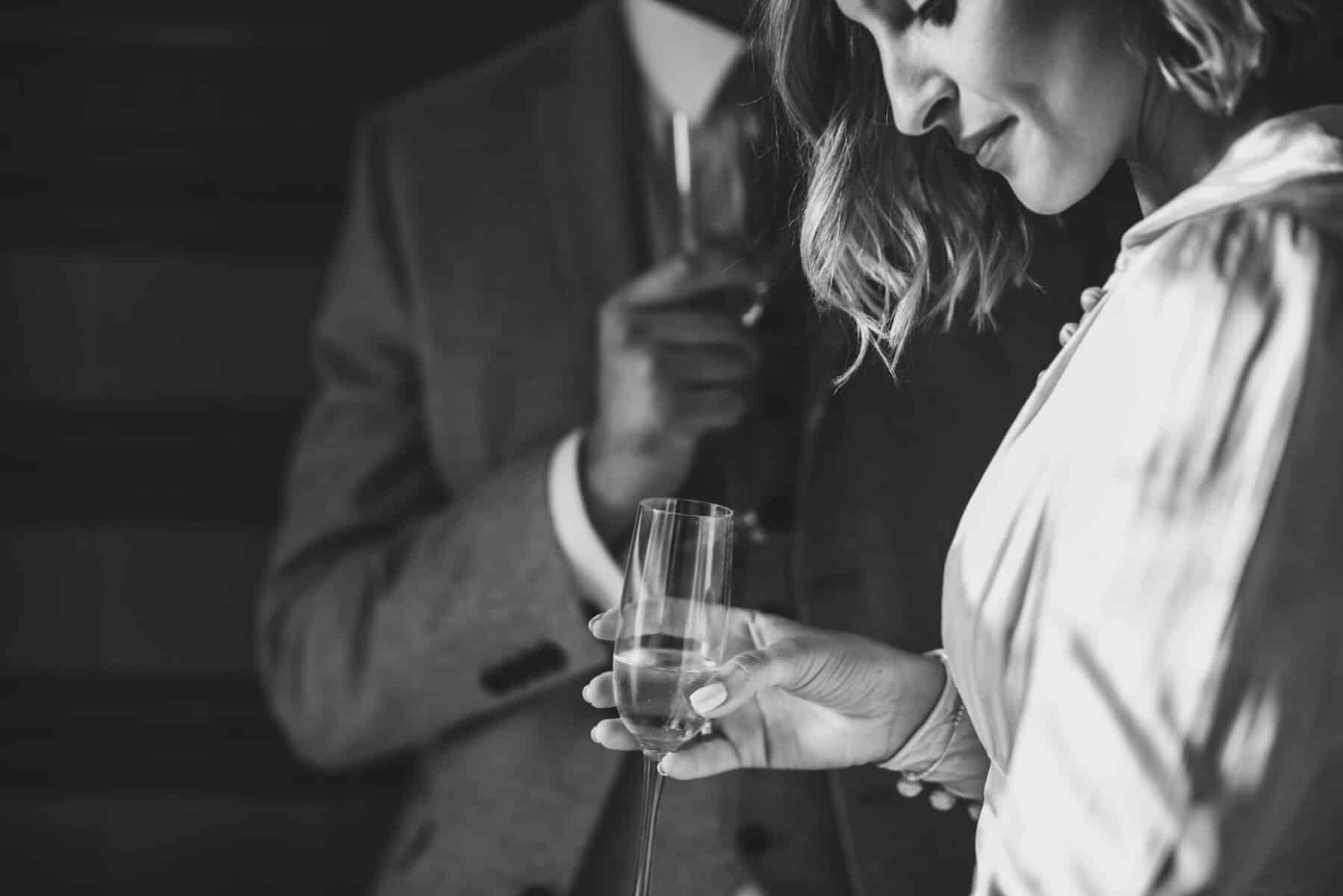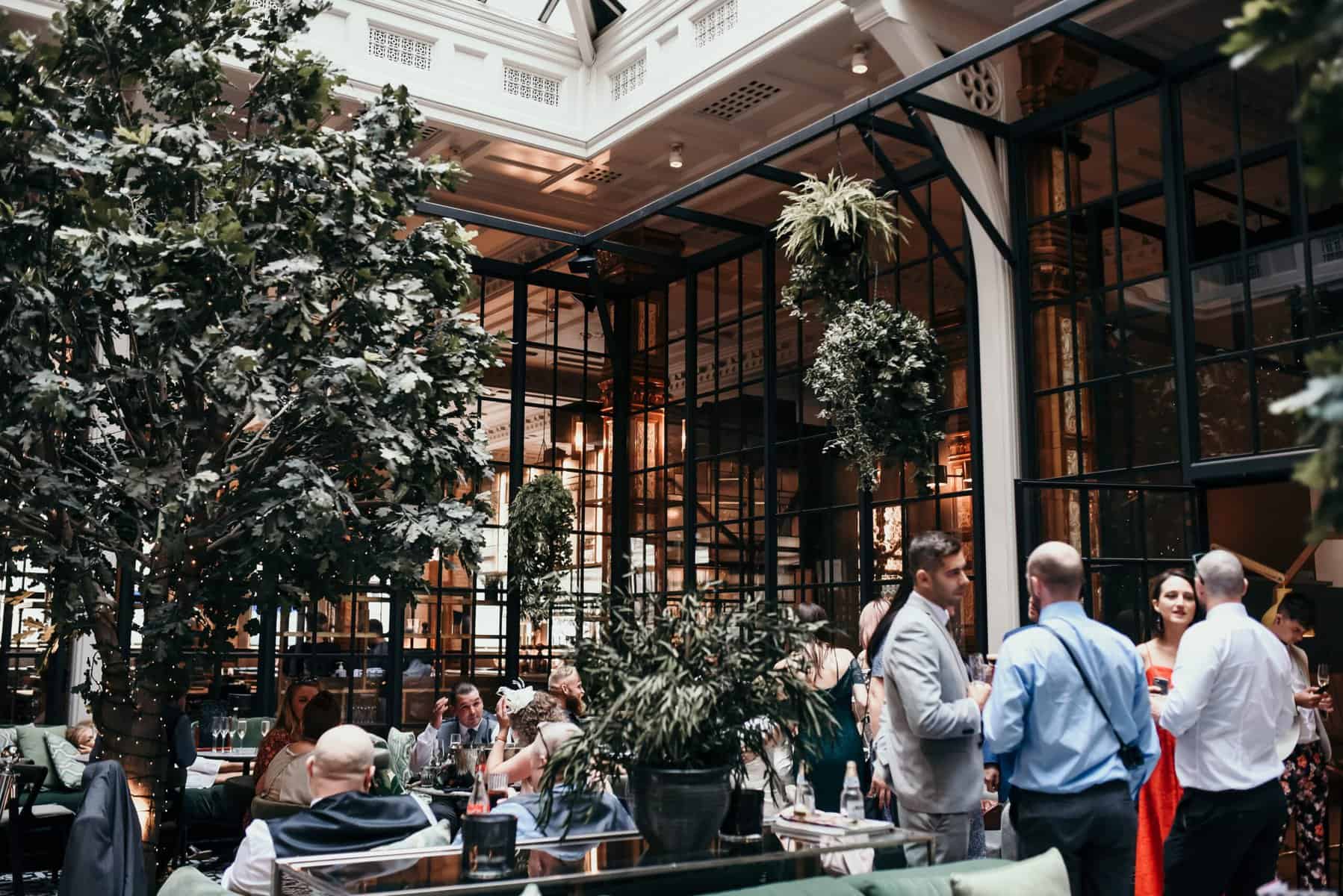 THE SPEECHES ARE A CENTRAL FEATURE OF THE BIG DAY, AND IN 2020 THEY'RE GOING BIGGER AND BETTER THAN EVER.
HERE'S A FEW OF OUR FAVOURITE FRESH SPEECH TWISTS…
AMUSE BOUCHE
FORGET AFTER-DINNER ETIQUETTE – GIVE YOUR SPEECHES BETWEEN COURSES SO NO ONE'S LEFT STARVING AND TABLE STRANGERS HAVE SOMETHING FUNNY TO BOND OVER.
BRIDE BANTER
MODERN BRIDES AREN'T SATISFIED WITH BEING ORNAMENTAL OR JUST GETTING UP TO SAY A FEW THANK YOUS – THEY'RE AFTER THE BIG LAUGHS TOO. FIFTY YEARS OF WOMEN'S LIB MEANS WOMEN WANT AS MANY COMPLIMENTS ON THEIR SPEECH AS ON THEIR DRESS. WE LOVE SEEING A BRIDE GIVING THE BEST MAN A RUN FOR HIS MONEY.
THE 'MR & MRS'
GUESTS LOVE IT WHEN NEWLYWEDS JOIN FORCES FOR A SPEECH. SAME-SEX COUPLES PAVED THE WAY FOR THIS TREND, AND IT'S CATCHING ON IN THE HETERO WORLD TOO. A JOINT SPEECH MEANS YOU CAN BOTH THANK EVERYONE AND THEN LAY INTO EACH OTHER WITH SOME MARRIED-COUPLE BANTS. OUR ADVICE? DON'T GET MUSHY, AND NO IN-JOKES. BORING!
GIVE UP ON GOOGLE
OLD-SCHOOL INNUENDO AND SLOPPY GAGS WON'T CUT IT IN 2020. GUESTS WANT CLASSY, ORIGINAL HUMOUR. WE PROMISE YOU CAN'T FIND ANYTHING FUNNIER ON THE INTERNET THAN IN YOUR BACK CATALOGUE OF MEMORIES. THIS DOESN'T MEAN THE GROOM GETS OFF WITHOUT BEING HARASSED – IT MEANS GETTING CREATIVE ENOUGH TO GIVE HIM A BESPOKE ROASTING!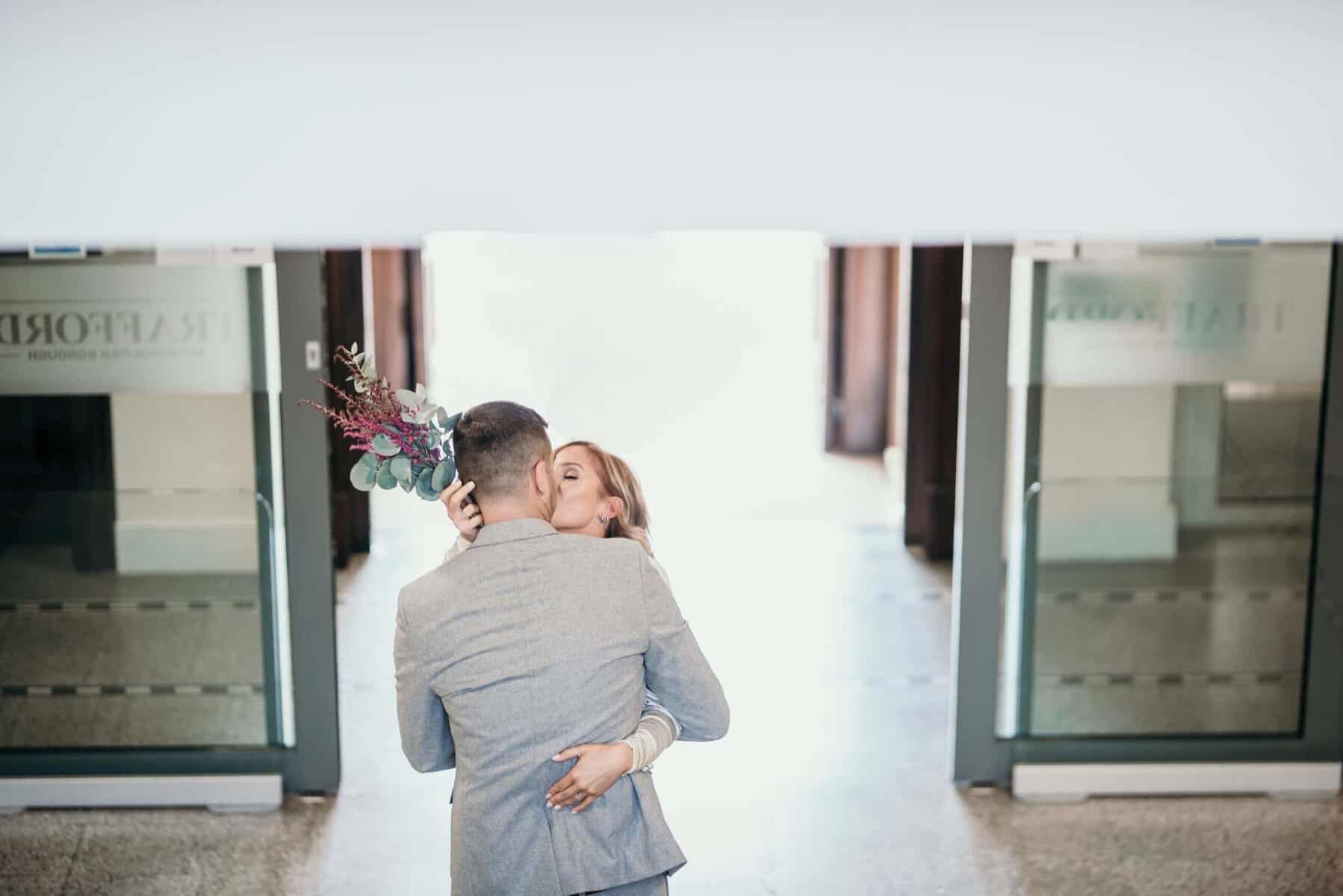 LIMIT SCREEN TIME
YOU GROOMS NEED TO STOP READING YOUR SPEECH FROM YOUR PHONES. WHAT ARE YOU – TWELVE? IT'S OK TO GO OLD SCHOOL HERE. REHEARSE YOUR SPEECH LIKE IT'S THE SCOUT PROMISE. REHEARSE IT IN A ROBERT DENIRO ACCENT. REHEARSE IT IN A GEMMA COLLINS ACCENT. REHEARSE IT DOING A HANDSTAND AND DRINKING A PINT OF WATER THROUGH A STRAW. IF YOU NEED PROMPTS AFTER ALL THAT, USE QUALITY CUE CARDS.
POWER DOWN
TALKING OF BANNING TECHNOLOGY – GUESTS SIT THROUGH ENOUGH POWER POINT SLIDE SHOWS AT WORK GIVE THEM A DAY OFF! VISUAL AIDS WON'T WORK UNLESS THEY'RE ACCOMPANIED BY A SPEECH FILLED WITH BIG BELLY LAUGH ANECDOTES. GOOD OLD-FASHIONED STORYTELLING IS BACK.
LEAVE IT TO THE PROS
SPEECHES ARE AT THE EPICENTRE OF THE DAY, SO DON'T BE AFRAID TO INVEST IN THEM. EXPLOIT THE EXPERTS – A GOOD SPEECHWRITER WILL GET PROPERLY PALLY WITH THEIR CLIENT AND UNCOVER THEIR BEST CONTENT – THE SWEET STUFF, THE SURPRISING STUFF AND (MOST IMPORTANTLY) THE FUNNY STUFF – BEFORE CREATING A SPEECH IN A TONE THAT'S 100% 'YOU'.
YOU CALL THE SHOTS
CHAMPAGNE'S NICE AND ALL, BUT FEEL FREE TO TAILOR YOUR TOAST TO YOUR FAVOURITE TIPPLE – PINK GIN, MOSCOW MULE, A PINT OF PROPER JOB – WHATEVER WETS YOUR WHISTLE. THIS CAN ALSO BE A COOL WAY TO PAY TRIBUTE TO THE DEARLY DEPARTED – RAISE A SHOT OF SCOTCH TO YOUR OLD GRANDAD, WHO'D SURELY HAVE HAD PLENTY TO SAY TODAY.
BOIL IT DOWN
MAXING OUT ON SPEECHES DEFINITELY DOESN'T REQUIRE MAKING THEM LONGER. KEEP IT UNDER TEN MINUTES AND YOU'LL LEAVE GUESTS GIGGLING AS THEY HEAD TO THE DANCE FLOOR.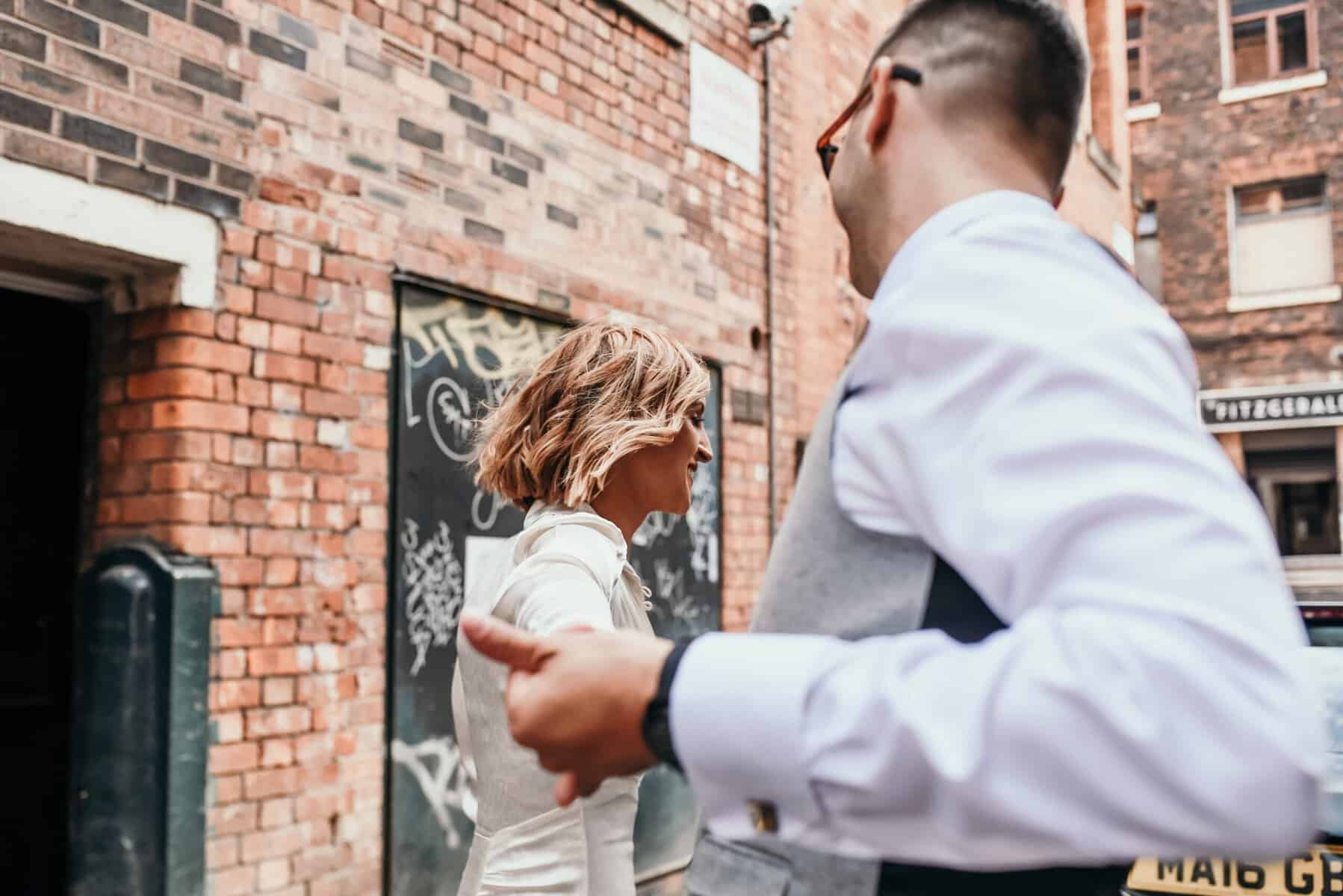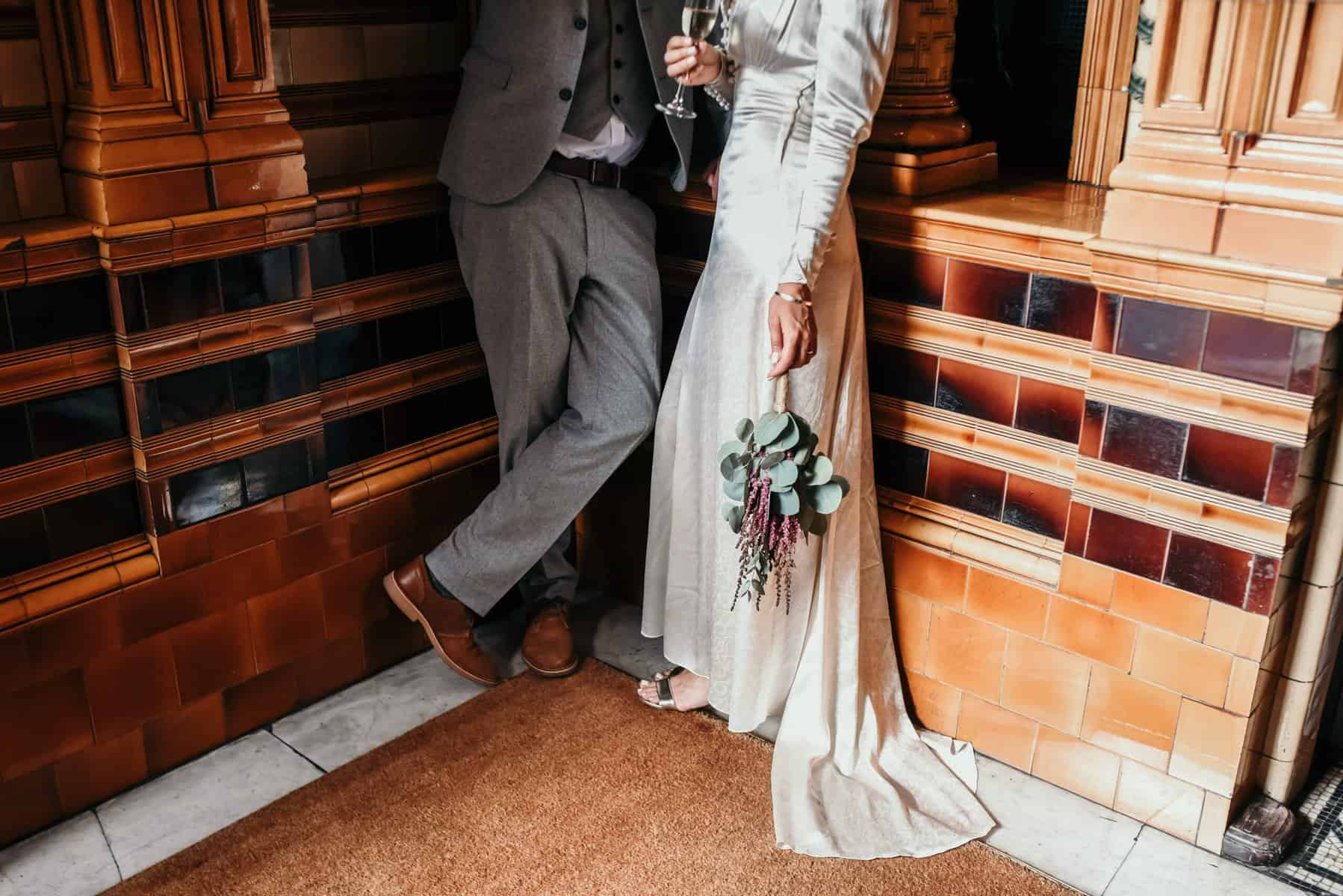 FIND OUT HOW YOU CAN WORK WITH ONE OF THE TEAM TO CRAFT YOUR DREAM SPEECH. VISIT WWW.SPEECHY.CO.UK AND USE URBAN1 AT CHECKOUT FOR AN EXCLUSIVE 15% DISCOUNT!
IMAGES BY KERRY