LOOKING FOR SOME REAL ENGAGEMENTS INSPIRATION? THEN YOU ARE IN THE RIGHT PLACE. THIS BLOG IS FULL OF REAL ENGAGEMENTS THAT HAVE BEEN FEATURED ON OUR BLOG, AND THEY ARE JUST ABSOLUTELY GORGEOUS. WE LOVE HEARING ABOUT THE DIFFERENT WAYS PEOPLE HAVE PROPOSED, SOME ARE FUNNY AND SOME ARE ROMANTIC, BUT EACH ONE IS UNIQUE! 
IF YOU'RE LOOKING TO PROPOSE AND WANT SOME GREAT IDEA'S THEN HIT THE BLOGS BELOW FOR SOME REAL ENGAGEMENT INSPIRATION! SHHHH……WE WONT TELL ANYONE YOU LOOKED….WE PROMISE!
IF YOU'RE READY TO START YOUR CITY WEDDING SUPPLIERS SEARCH THEN HEAD TO OUR DIRECTORY HERE 
IF YOU ARE ALREADY ENGAGED AND WANT US TO FEATURE YOUR BLOG THEN GET IN TOUCH WE WOULD LOVE TO HEAR FROM YOU. WE LOVE RECEIVING A REAL ENGAGEMENT SUBMISSION FOR THE BLOG, ITS SO EXCITING TO READ ENGAGEMENT STORIES.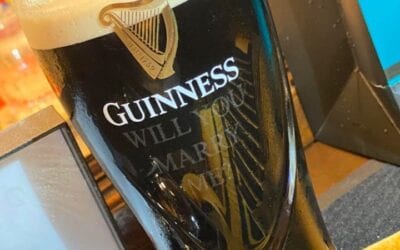 ARE YOU PLANNING A CITY CENTRE WEDDING? THEN YOU ARE IN THE RIGHT PLACE! WE ARE NOT ONLY BRINGING YOU THE MOST STYLISH CITY CENTRE WEDDINGS TO FEAST...
read more
YES, WE KNOW THAT THE BIGGEST HURDLE TO PLANNING THE PERFECT CITY WEDDING IS FINDING THE RIGHT SUPPLIERS SO CHECK OUT OUR FEATURED SUPPLIERS BELOW OR HEAD TO THE DIRECTORY.
ALSO, WE DO THE HARD WORK FOR YOU, ALL SUPPLIERS ON OUR PAGE ARE RELIABLE. WE HAVE VETTED EACH ONE PERSONALLY!
IF YOU ARE CITY WEDDING SUPPLIER AND FEEL YOUR BRAND SUITS OURS THEN GET IN CONTACT TO CHAT ABOUT ADVERTISING OR BEING FEATURED WITH US.