ARE YOU PLANNING A CITY CENTRE WEDDING? THEN YOU ARE IN THE RIGHT PLACE! WE ARE NOT ONLY BRINGING YOU THE MOST STYLISH CITY CENTRE WEDDINGS WITH INDUSTRIAL VIBES TO FEAST YOUR EYES ON! WE ARE BRINGING YOU GUEST EXPERTS, CITY VENUE REVIEWS, CITY WEDDING FASHION, CITY CENTRE HENS & STAGS AND DIY TIPS FOR ADDING THAT PERSONAL TOUCH TO YOUR CITY WEDDING!
THIS BLOG IS FOR ALL YOU COUPLES LOOKING FOR HINTS AND TIPS TO MAKE YOUR CITY WEDDING PERFECT SO GET IN TOUCH AND LET US KNOW WHAT YOU WANT TO SEE UP ON THE BLOG, WHAT YOU ARE LOVING OR WHY NOT SUBMIT YOUR CITY WEDDING TO US.
How are your wedding plans coming? Have you had to re-schedule, or are you planning yours for 2021? Either way we hope all is going well for you, if you need any help don't hesitate to ask us we're on had to give any advice we can!THIS WEEK, WE HAVE a city centre venue on the guest blog, the royal exchange theatre in manchester is an amazing venue choice for couples, with its beautiful stage for a ceremony and street like restaurant for your party, you can get creative and have a cool, modern wedding in the city!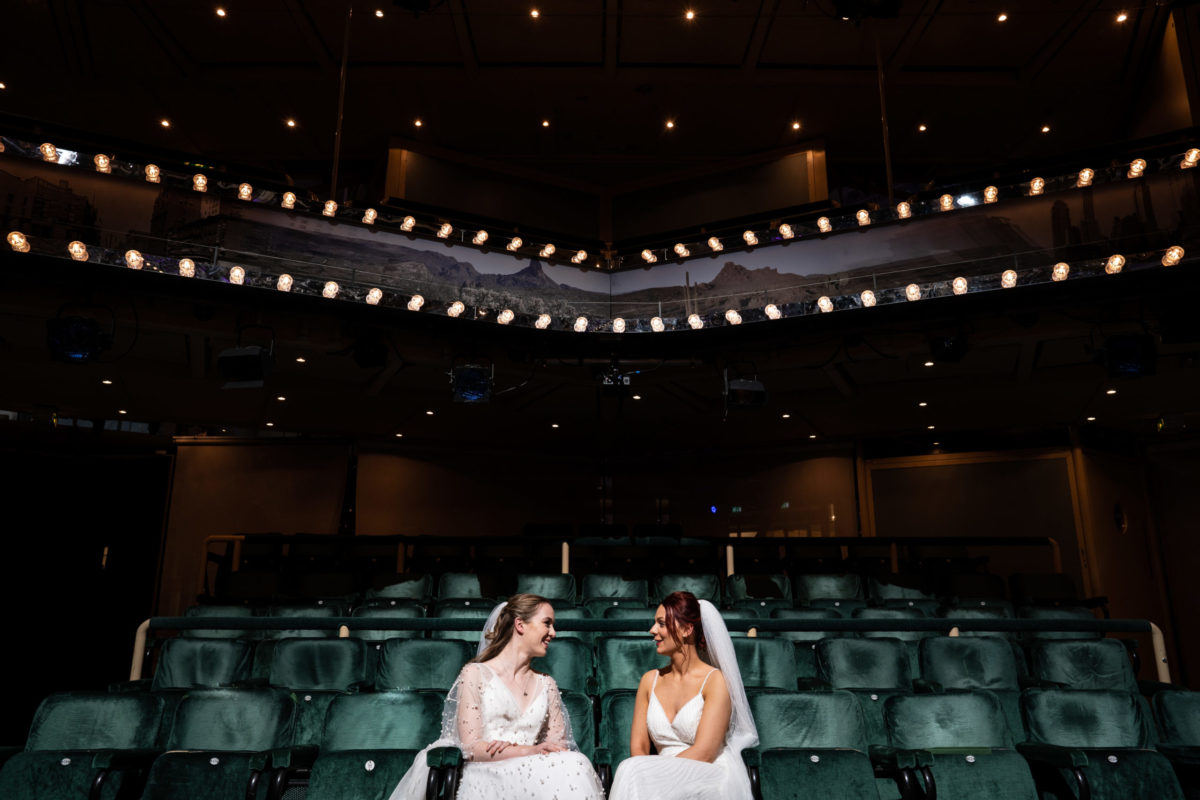 Chris Currie Photography
Why pick the city?
For urban wedding couples a city centre provides amazing backdrops from industrial heritage to skyscrapers and everything in between. With so many amazing venues with unique architecture, the buzz of the city is the ideal way to set the scene for your coming nuptials.
As Events Coordinator at the Royal Exchange Theatre I don't shy away from extolling the virtues of Manchester city centre as the place to say, 'I will'. We've held receptions until the wee hours with 180 guests air guitaring under domed ceilings, as well as intimate ceremonies for a couple and their four guests in the former board room. As you begin to plan, I wanted to give you some tips for organising a city centre wedding.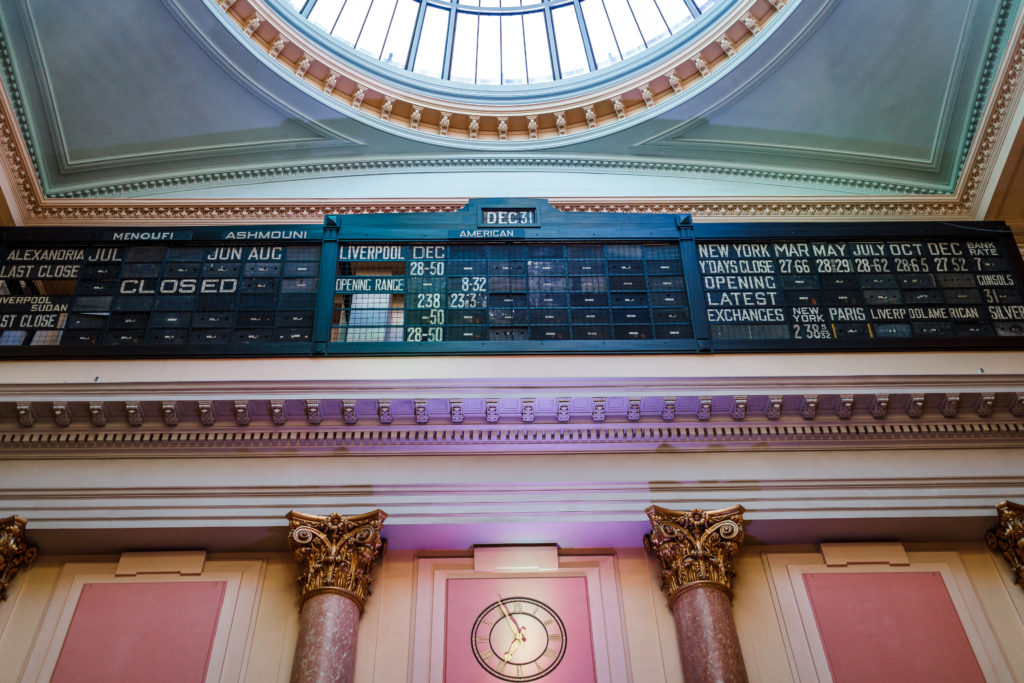 LOTTIE ELIZABETH PHOTOGRAPHY
Chris Currie Photography
check what else is happening in and around the city!
From St Patrick's Day to Manchester Marathon we love to celebrate as a community in our cities. Parades, sport, and concerts are a main staple throughout the year. When booking your date do check what else is on and plan-ahead for any road closures, book hotels early if you've chosen the same date  with a big concert or Derby match.
you could even Use the city's events to your advantage, and incorporate the event into your day. We had a couple who celebrated their wedding the same weekend as Pride, so after their ceremony they and watched the parade. They also had guests dress in the colours of the rainbow, this made for a fabulous day that reflected the city inside and out.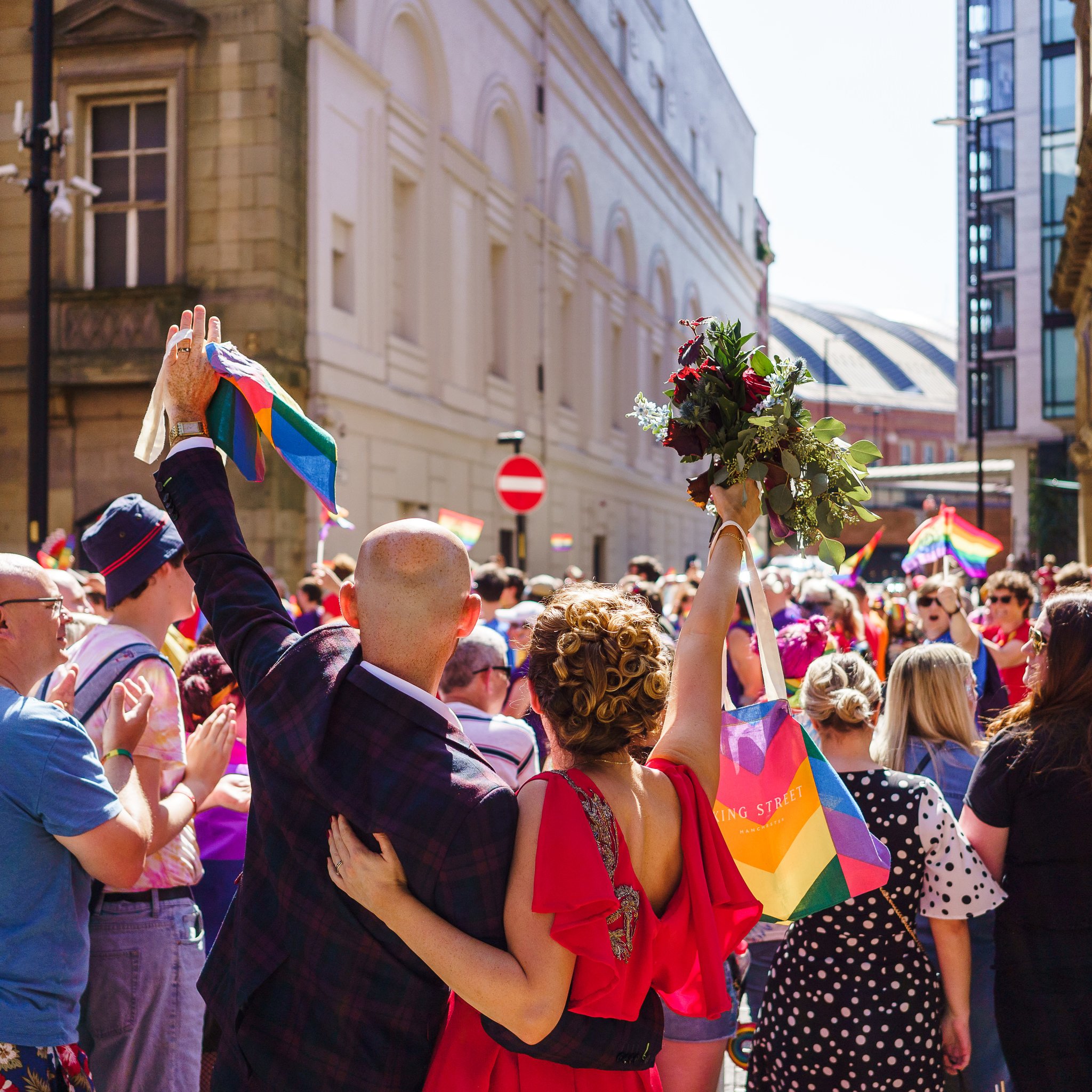 Lottie Elizabeth Photography
Explore the city's rich history
Urban venues have stunning architecture from Royal Exchange Theatre's pillared hall with steel and glass theatre, to the local warehouse venues in traditional red brick and Edwardian town houses, we really do have it all. Whether it's a former Cotton Exchange, Stock Exchange, a deconsecrated holy building or warehouse, get creative with the city's architecture and embrace it. You can use the venue's history in your programme or keep it as a theme running through the day, whether that's a 1920s Gatsby vibe or Edwardian ball, have fun with it.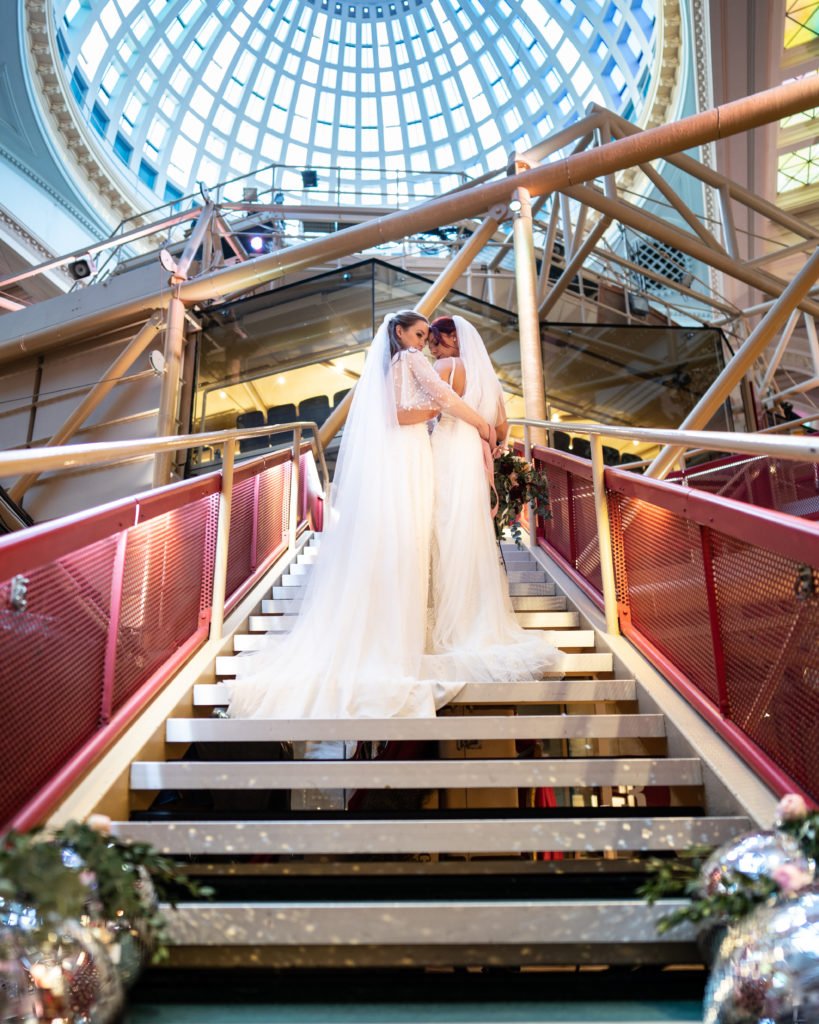 Chris Currie Photography
Do get some great photos outside of your venue
As we are fully undercover Royal Exchange Theatre is ideal for all weathers (particularly Manchester's). However, do make sure you scout out the streets, alleyways and squares near your chosen venue in order to minimise time spent moving around looking for that perfect street snap on the day.
Anna and Sean brought St Ann's Square to life last October with Amy-Rose taking these stunning photographs. And we love the colourful and iconic shot of Rick and Sarah between the tramlines.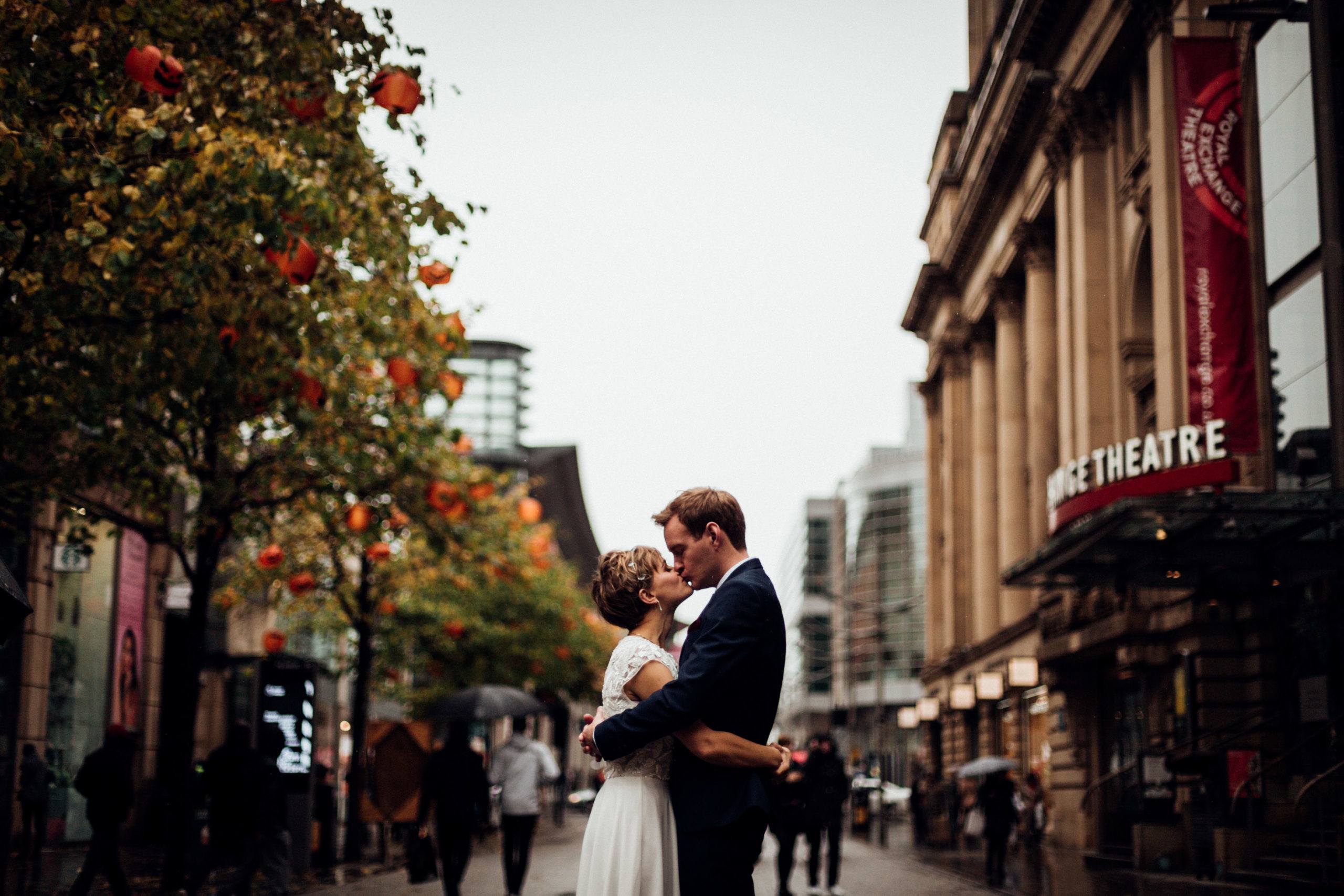 Amy Rose Photography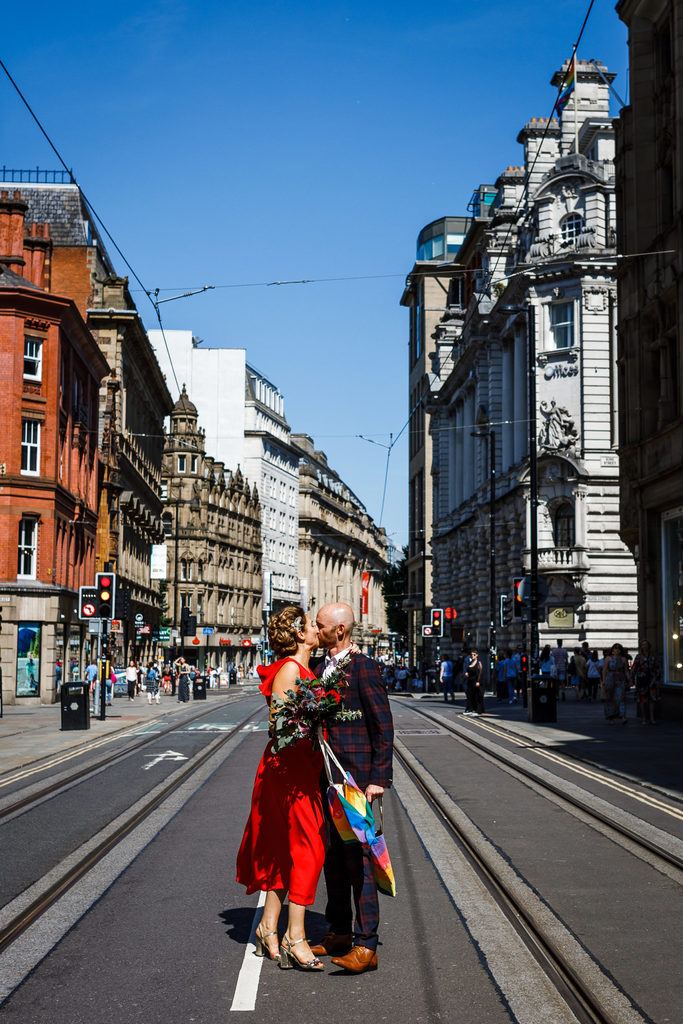 Lottie Elizabeth Photography
Get up High
To get another view of the urban landscape try and get up high for a unique vista. We are lucky enough to have access to Royal Exchange Building's roof garden (upon request) for wedding couples to have a glass of fizz and a birds-eye view of their city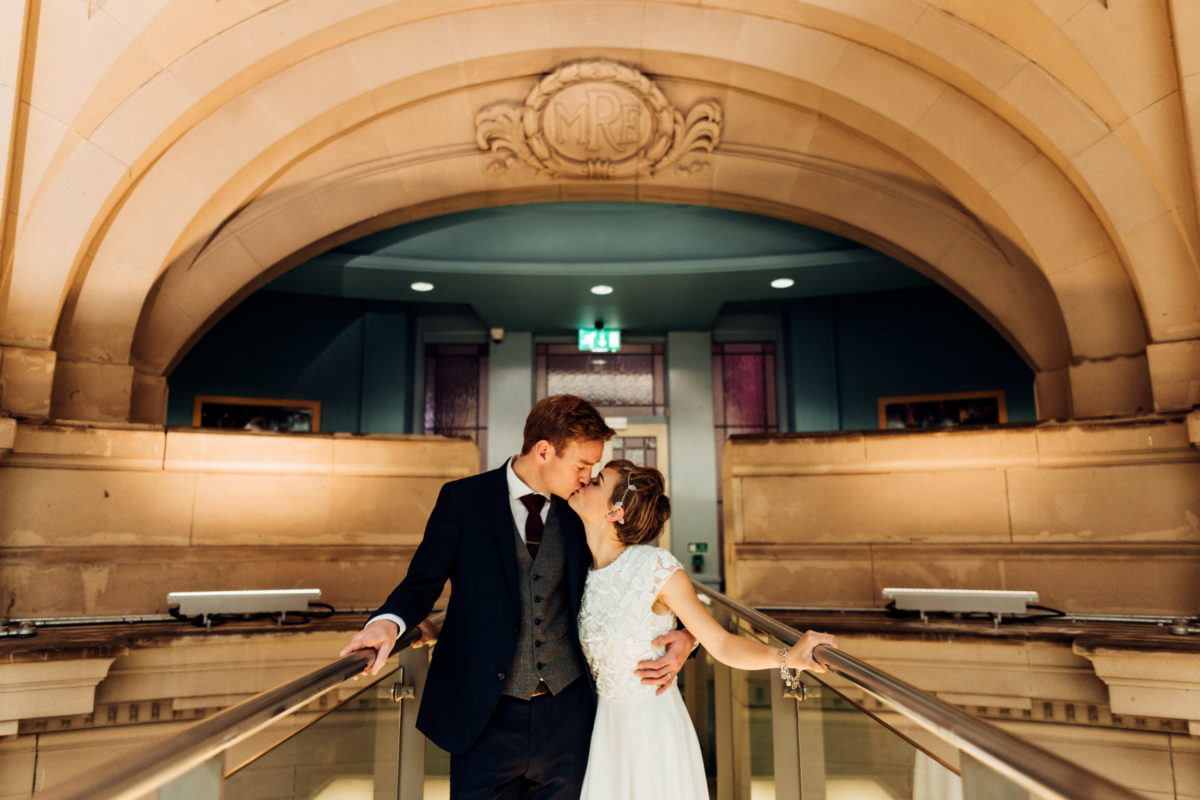 Amy Rose Photography
Be Creative
When you go for an urban wedding setting you can break with tradition and try something new.
Get creative with your venue and see what works in the space. From glitter stations, confetti cannons, props and bouncy castles, make sure you embrace your ideas and let the creative juices flow. We love it when couples want to embrace the theatrical and create their own show on stage. Opening night posters or spotlights and sound effects it's so much fun planning a dramatic, show-stopping wedding day.
Lottie Elizabeth Photography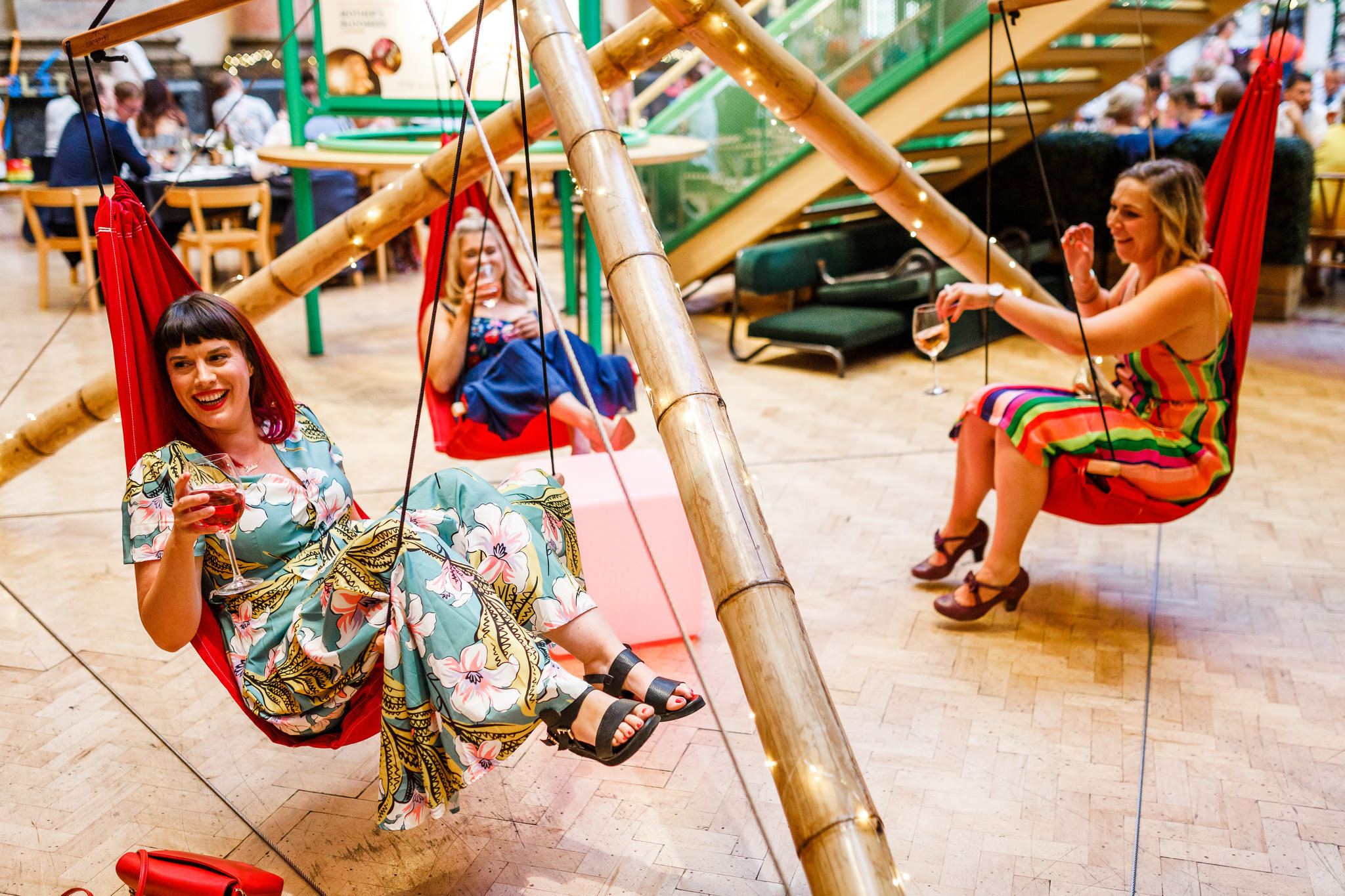 LOTTIE ELIZABETH PHOTOGRAPHY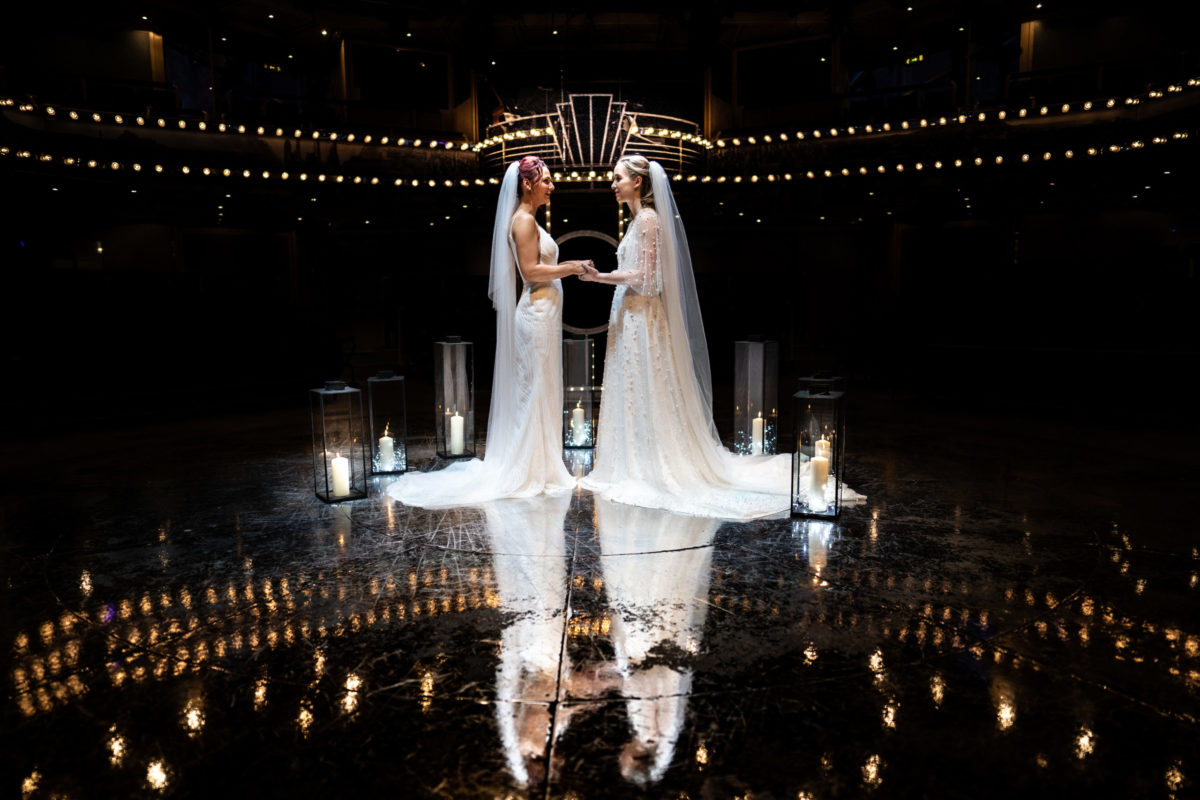 Chris Currie Photography
Supplier Credits
thanks So much to Amelia for YOUR city centre venue tips.
If you want to be featured on our blog then get your submission into urbanblogsubmission@gmail.com