first look yay or nay? this tradition originated from the history of arranged marriages. But it has fast become a modern tradition but sadly mainly in America.
WEDDINGS ARE SUCH A BEAUTIFUL WHIRLWIND OF A DAY. REGARDLESS OF THE SIZE OF YOUR WEDDING, THE DAY SEEMS TO PASS SO QUICKLY AND SOMETIMES IT CAN BE TRICKY TO CARVE OUT THOSE QUIET MOMENTS FOR JUST YOU AND YOUR PARTNER.
I'M Emily, a WEDDING PHOTOGRAPHER AND THERE IS ONE TREND I BELIEVE THAT COUPLES SHOULD TAKE A MOMENT TO CONSIDER AND THAT IS A FIRST LOOK.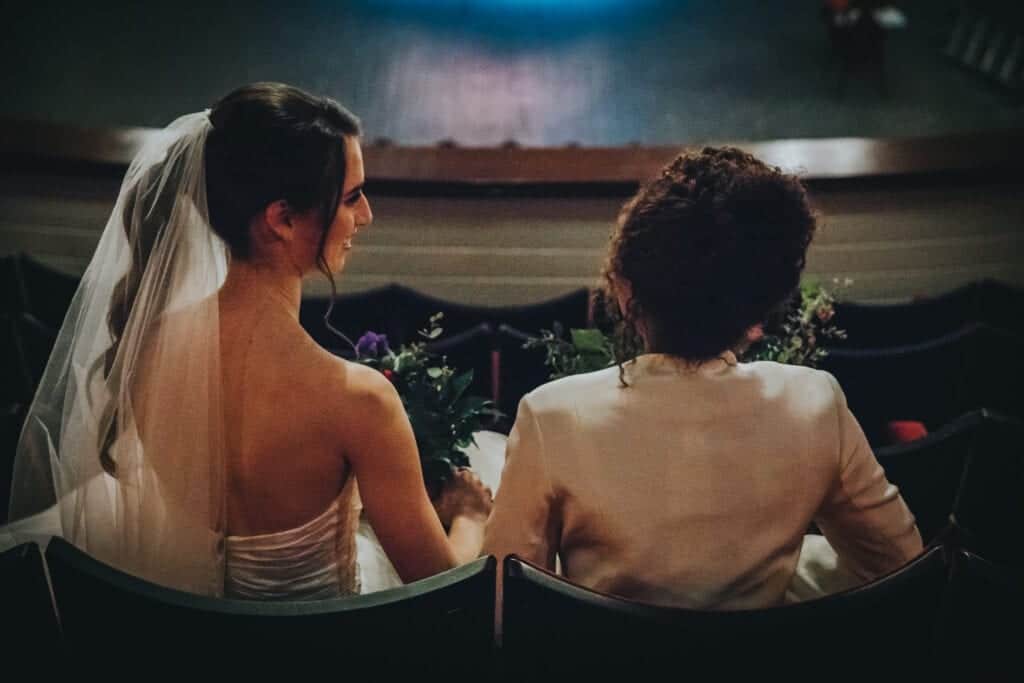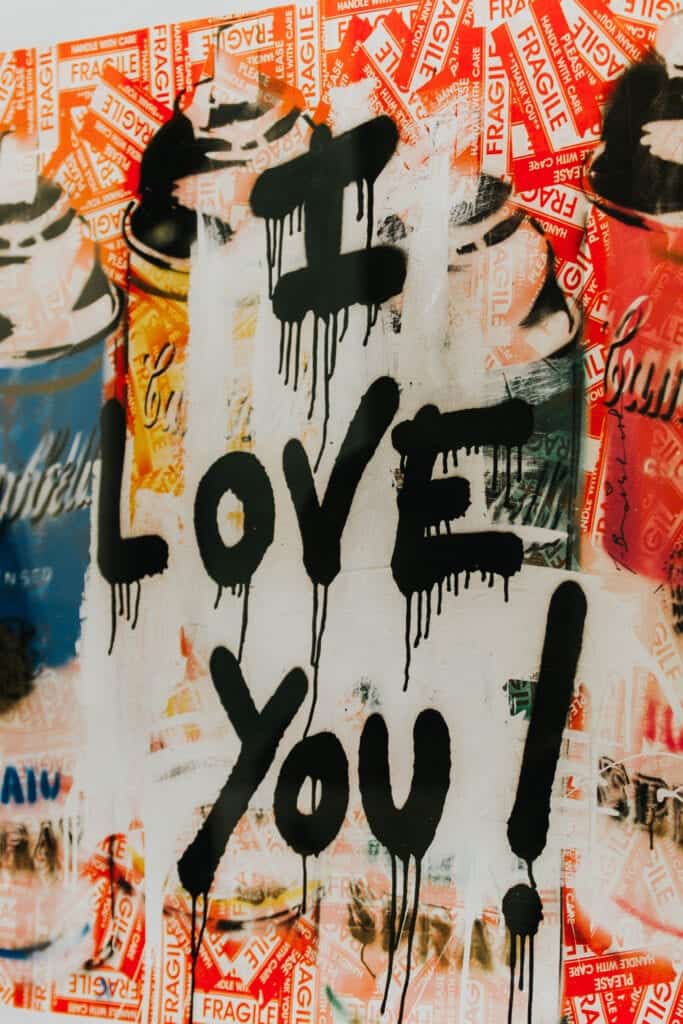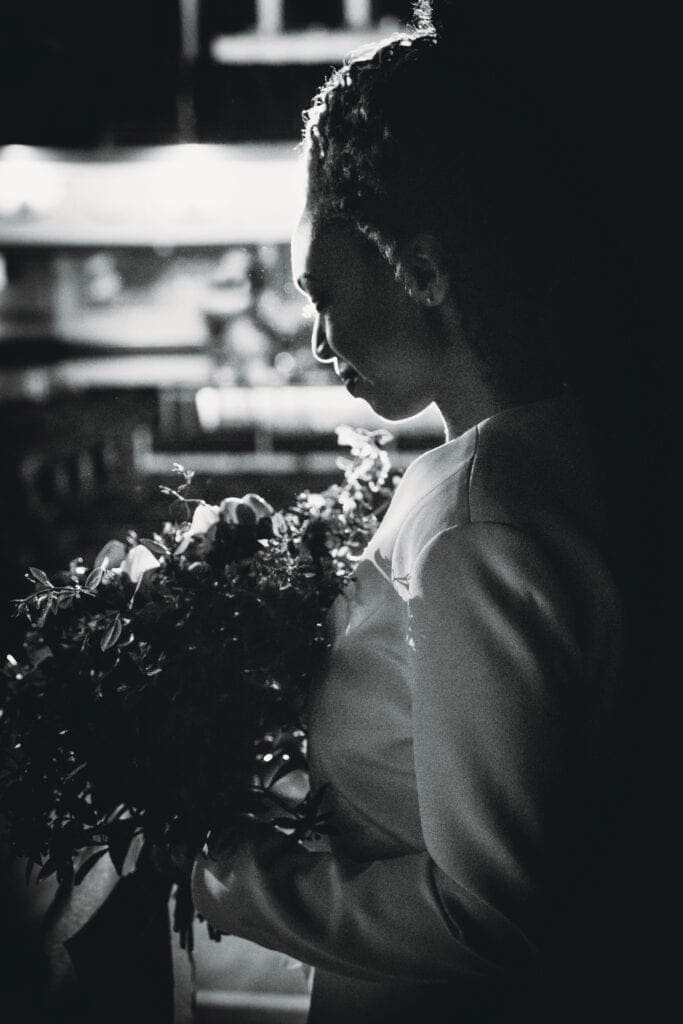 What Is A First Look?
A First Look is where you and your partner meet BEFORE the ceremony for a intimate moment together. It's perfect to steady those pre-wedding nerves, take in how stunning they look in their wedding attire and capture some precious photos.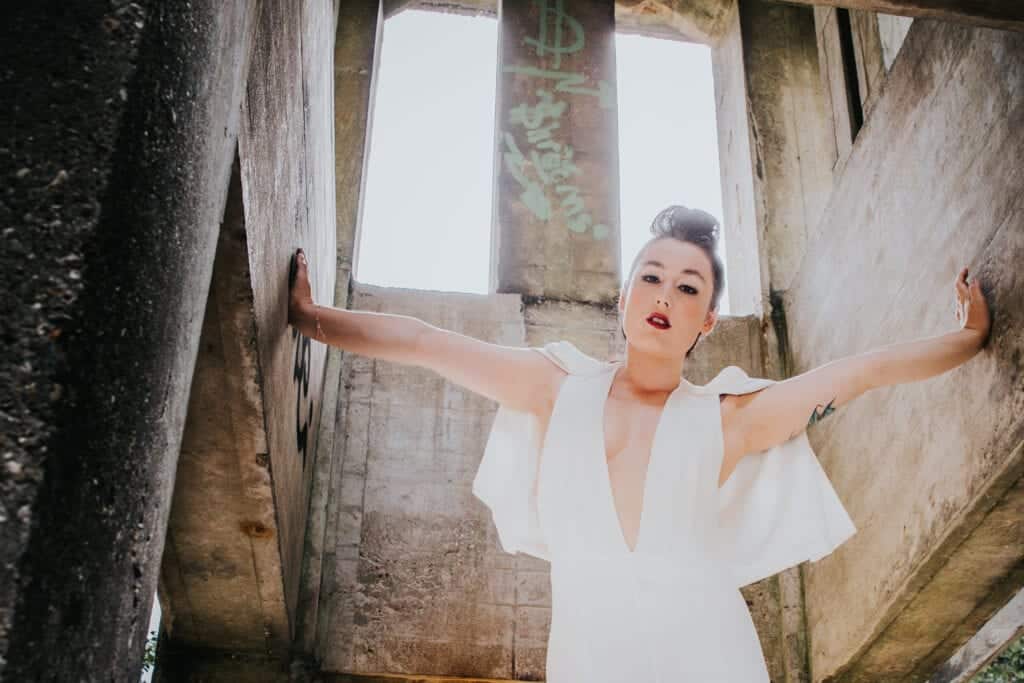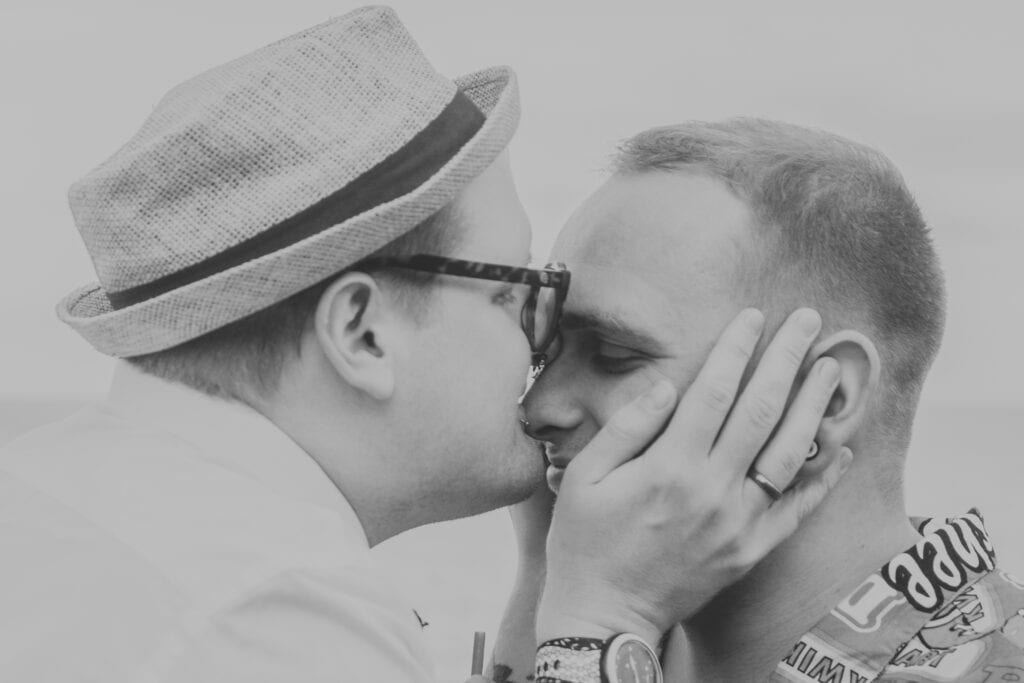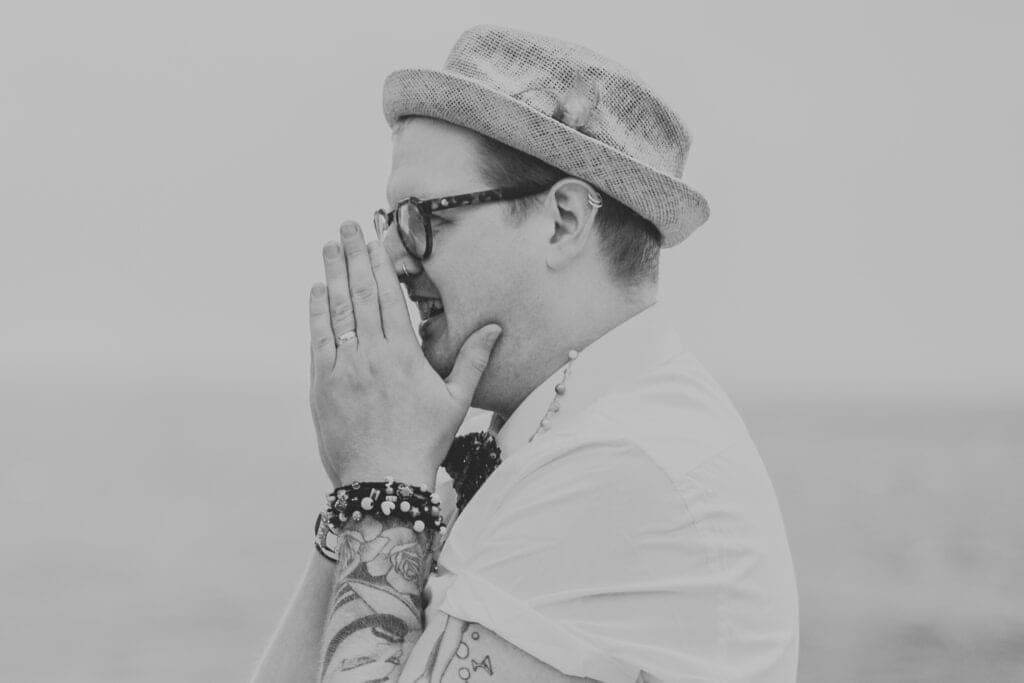 ​WHAT IS THE BENEFIT OF A FIRST LOOK?
THERE'S SO MANY REASON I LOVE THE IDEA OF A FIRST LOOK, HERE ARE JUST A FEW:
TIMING: ON SIMPLY A PRACTICAL LEVEL, IF YOUR CEREMONY IS LATER IN THE DAY, FOLLOWED BY CANAPÉS, GROUP PHOTOS, YOUR WEDDING MEAL, SPEECHES, CUTTING YOUR WEDDING CAKE AND THEN YOUR FIRST DANCE, YOU DON'T ALWAYS GET A LOT OF TIME FOR JUST THE TWO OF YOU. A FIRST LOOK IS A FANTASTIC WAY TO CARVE OUT TIME FOR JUST YOU.
TAKE IT ALL IN: THERE ARE SO MANY PERSONAL TOUCHES IN YOUR WEDDING ATTIRE, IT'S MUCH MORE THAN 'JUST A DRESS'. A FIRST LOOK MEANS YOU CAN TRULY ADMIRE HOW INCREDIBLE THE OTHER LOOKS AND TAKE TIME TO ABSORB ALL THOSE TINY THOUGHTFUL DETAILS.
PHOTOS: OF COURSE, YOU WILL GET THE PHOTOS OF YOUR FACES AS YOU WALK TOWARDS EACH OTHER DURING THE CEREMONY, BUT A FIRST LOOK GIVES YOU SO MANY MORE CHANCES TO CAPTURE YOUR REACTIONS. ALSO, IF YOUR SCHEDULE IS A LITTLE BIT TIGHT, YOU CAN USE YOUR FIRST LOOK TO CAPTURE YOUR COUPLES PHOTOS AS WELL, FREEING YOU UP TO SPEND YOUR RECEPTION DANCING THE NIGHT AWAY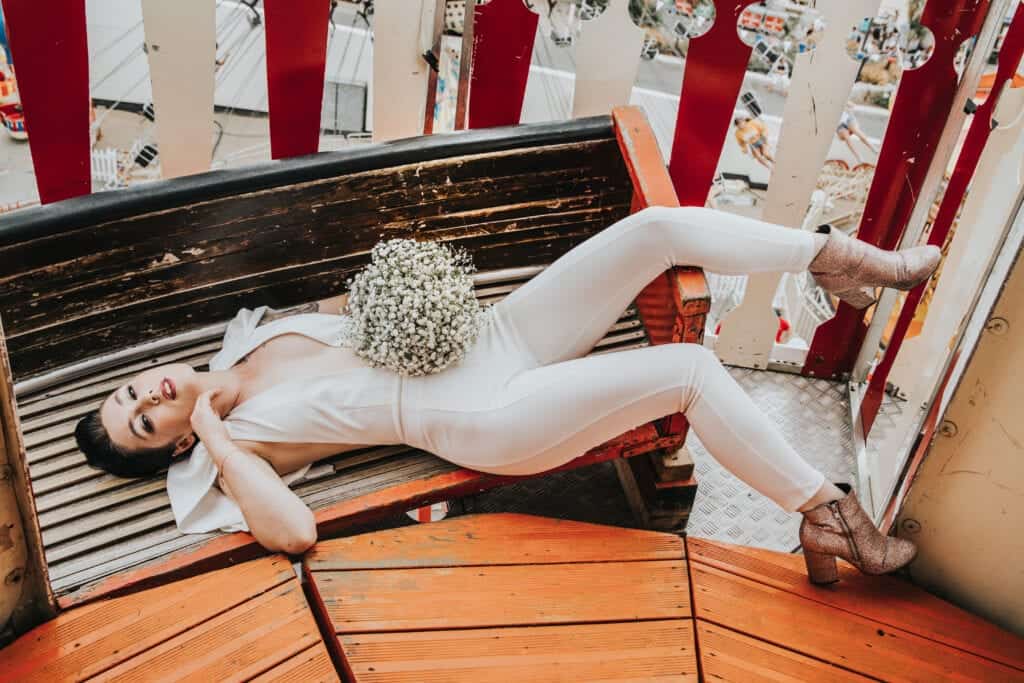 ​What THE DRAWBACKS OF A FIRST LOOK?
IT WOULDN'T BE RIGHT FOR ME TO PAINT A PURELY ROSE TINTED IDEA OF FIRST LOOKS, SO HERE IS THE OTHER SIDE OF THE COIN:
YOUR PHOTOGRAPHER & VIDEOGRAPHER WILL BE THERE: WE WILL ALWAYS TRY TO BE AS DISCRETE AS POSSIBLE, BUT THE TRUTH IS, WE ARE STILL THERE.
LIGHTING: CERTAIN TIMES OF DAY DO NOT PRODUCE THE MOST FLATTERING LIGHT FOR PHOTOS. FOR EXAMPLE, TAKE A SELFIE AT NOON AND THEN TAKE ANOTHER AT SUNSET, YOU'LL SPOT DIFFERENCE. DEPENDING ON THE SCHEDULE OF YOUR DAY, IT MIGHT BE BETTER HAVING A LONGER COCKTAIL HOUR AND SNEAKING OFF FOR YOUR PHOTOS THEN.
PLAYING IT COOL: SOME PEOPLE ALWAYS LOOK CALM AND COLLECTED ON THE OUTSIDE, EVEN THOUGH YOU KNOW ON THE INSIDE THAT THEY ARE OVERFLOWING WITH EMOTION. IF YOUR PARTNER IS LIKE THIS, THEN THEY MAY STILL BE OUTWARDLY CALM AND COLLECTED DURING A FIRST LOOK.
LOCATION LOCATION LOCATION: IF YOU ARE BOTH GETTING READY AT SEPARATE LOCATIONS AND THEN TRAVELLING TO ANOTHER LOCATION FOR YOUR CEREMONY, DO YOU REALLY WANT TO STOP SOMEWHERE ELSE FOR A FIRST LOOK?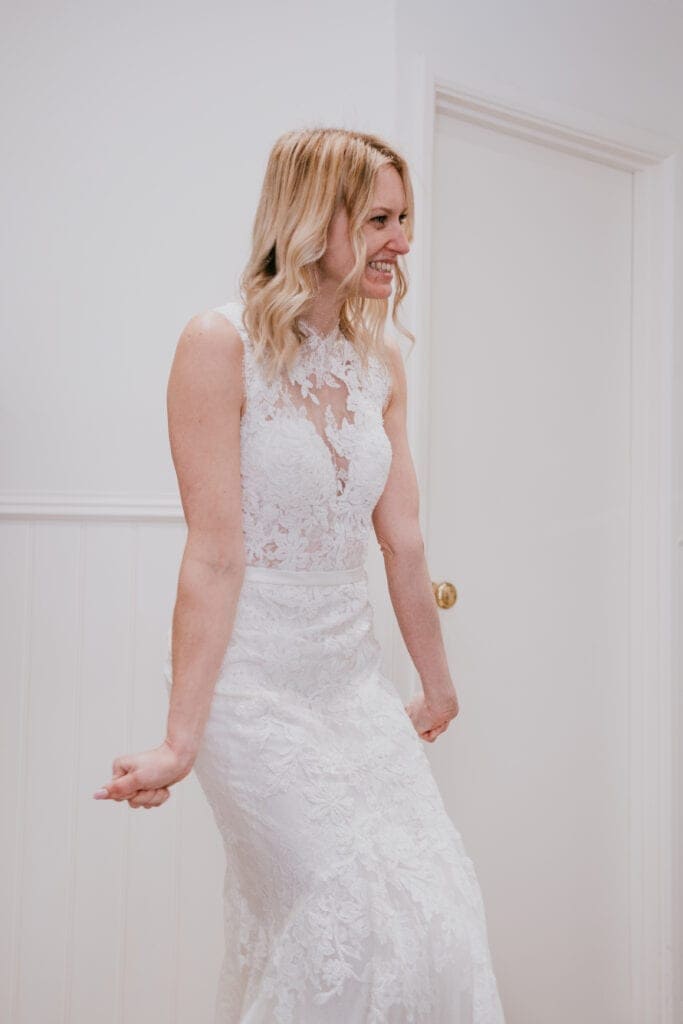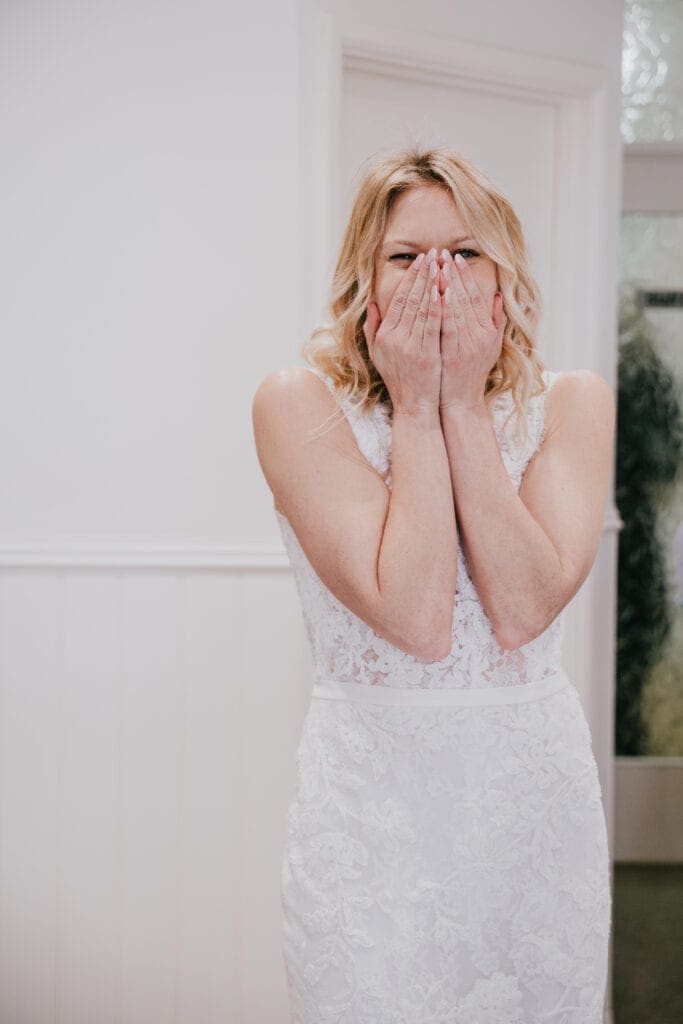 First Look – Hell Yeah!
AS I MENTIONED, I REALLY DO THINK FIRST LOOKS ARE AN OPTION FOR COUPLES TO THINK ABOUT. ON A PRACTICAL LEVEL, THEY CAN SOMETIMES REALLY HELP TAKE SOME OF THE PRESSURE OFF YOUR WEDDING SCHEDULE. JUST DEPENDS ON WHAT YOU HAVE PLANNED FOR YOUR BIG DAY.
SO WHAT DO YOU THINK? WOULD YOU CONSIDER HAVING A FIRST LOOK? CHAT TO YOUR WEDDING PHOTOGRAPHER TO DISCUSS THEM MORE.
​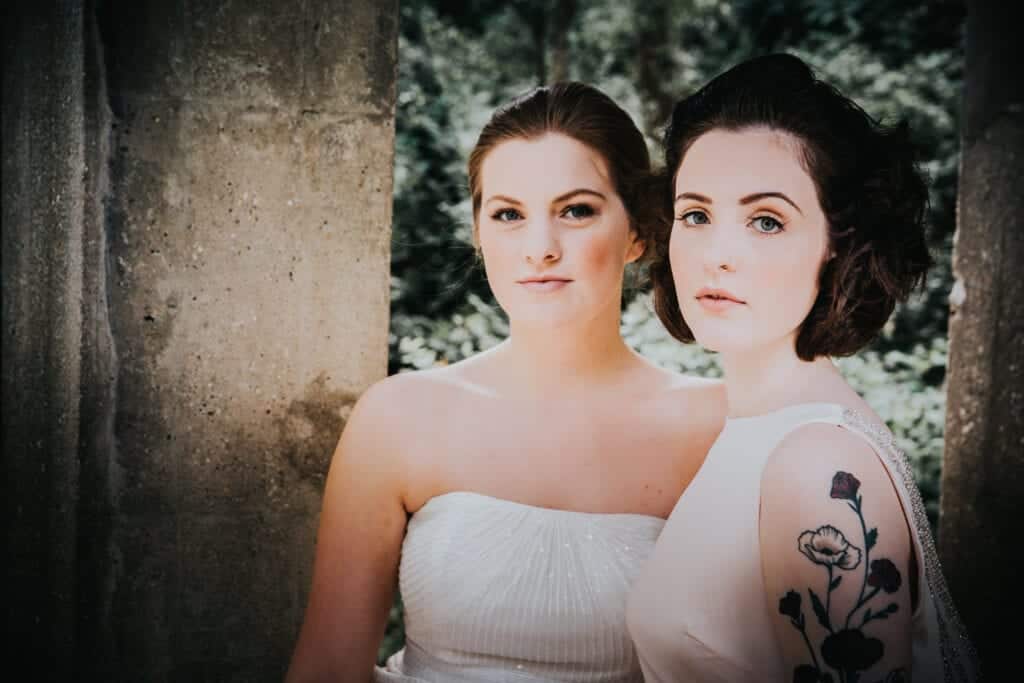 Check out our latest Planning Inspiration blogs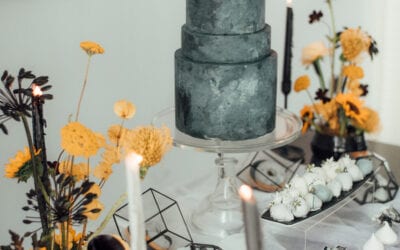 Long gone are the times when a wedding cake is a lonely creation shoved on a table in a dark...