ARE YOU PLANNING A CITY CENTRE WEDDING? THEN YOU ARE IN THE RIGHT PLACE! WE ARE NOT ONLY BRINGING YOU THE MOST STYLISH CITY CENTRE WEDDINGS TO FEAST YOUR EYES ON! WE ARE BRINGING YOU GUEST EXPERTS, CITY VENUE REVIEWS, CITY WEDDING FASHION, CITY CENTRE HENS & STAGS AND DIY TIPS FOR ADDING THAT PERSONAL TOUCH TO YOUR CITY WEDDING!
THIS BLOG IS FOR ALL YOU COUPLES LOOKING FOR HINTS AND TIPS TO MAKE YOUR CITY WEDDING PERFECT SO GET IN TOUCH AND LET US KNOW WHAT YOU WANT TO SEE UP ON THE BLOG, WHAT YOU ARE LOVING OR WHY NOT SUBMIT YOUR CITY WEDDING???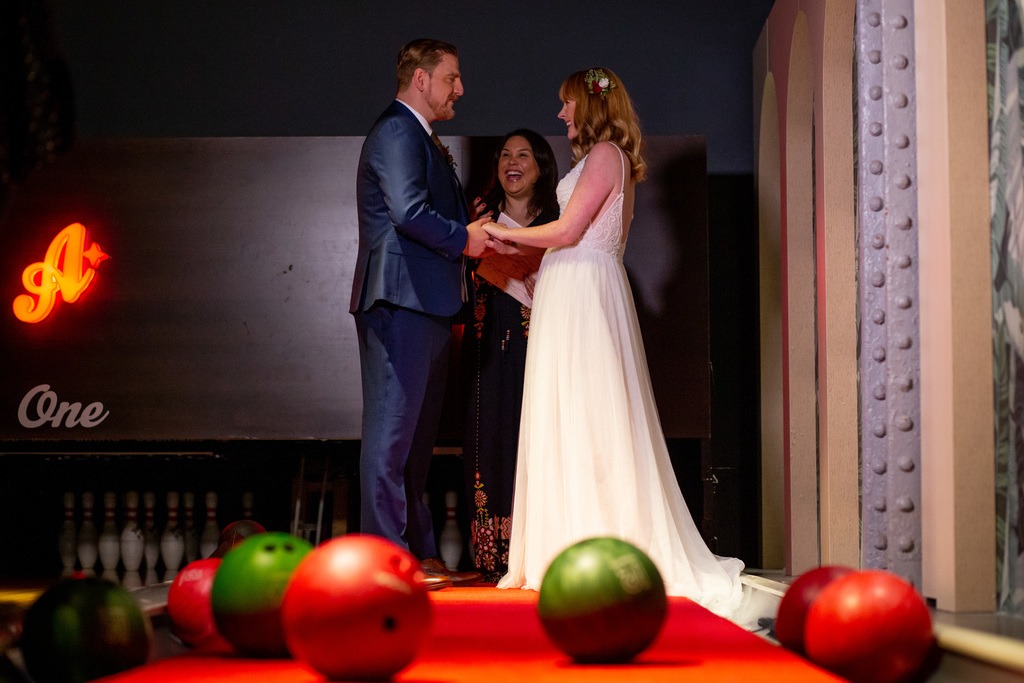 This week we have a guest blog for you from Sarah who's business is celebrantsj, sarah left a job in TV to persue a career in being a celebrant and here is her story!
Have you ever wanted to change career path but been way to comfortable in your current job to take the leap of faith? Well, that was me.
Hiya, I'm Celebrant SJ (Sarah-Jayne) and I'm a marriage and family celebrant. Born and bred in the North West, I grew up in Stockport, studied in Salford and now live in Manchester.
For 14 years I worked in the T.V industry as a Director/Vision Mixer for ITV and BBC. I lived and breathed my job and I loved every second.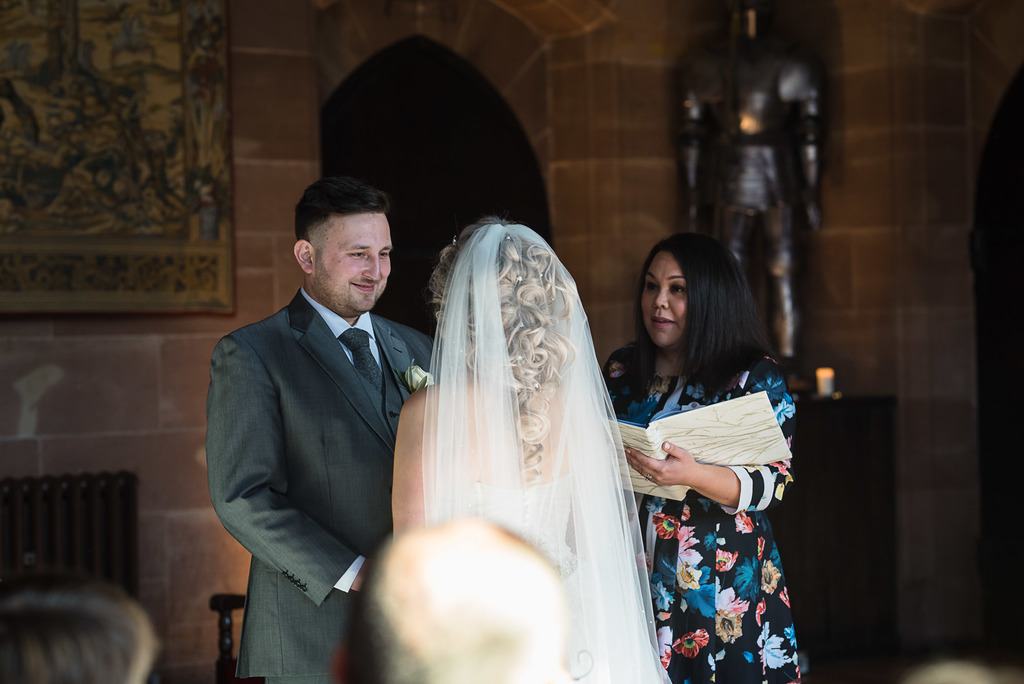 Then my whole world changed when I had my son, Walter. Negotiations began about my return to work and it just wasn't working out. The rota pattern was anti-social and my child care options were limited due to the length of the shifts. I knew if I wanted to make a change that this was definitely the right time.
It was terrifying to walk away from an industry I knew like the back of my hand, and I wasn't sure where to begin to find my next job. Career professionals kept mentioning stuff like transferable skills. Did I have any?
My old job was in a high-pressured environment where I had to keep everything together. I had to be professional, punctual, friendly, calm, confident and offer support and guidance. Multitasking was the norm and I had to adapt to last minute changes, but also be organised and able to plan ahead.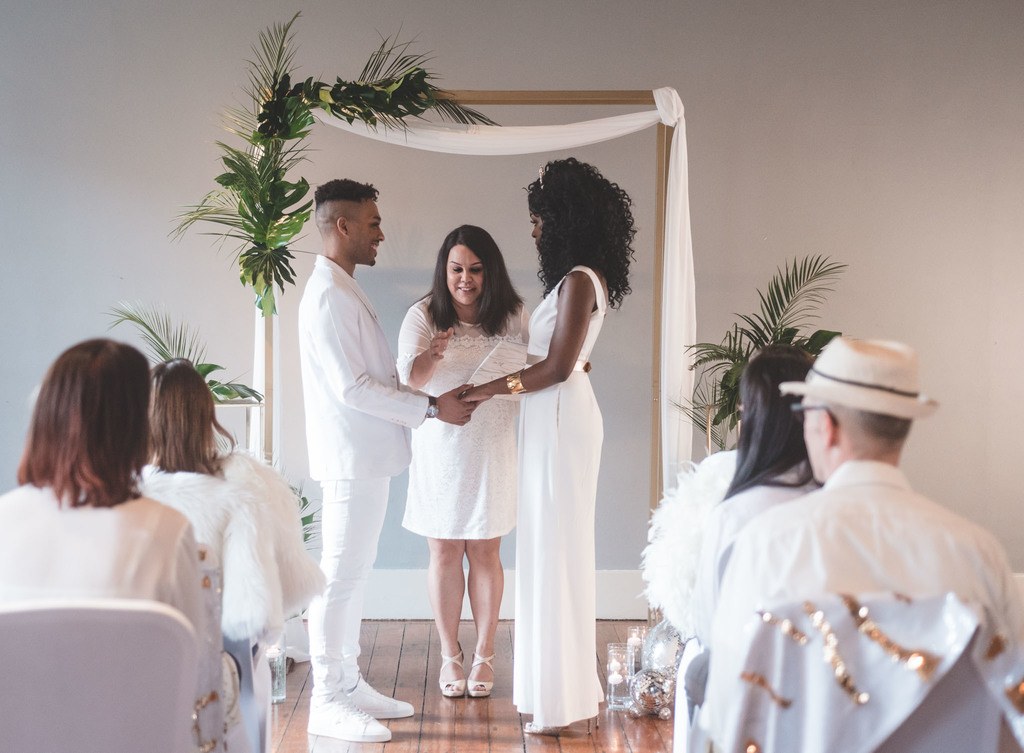 I'd always thought about being a celebrant, and after assessing my CV I started to believe that I did have some awesome attributes. I'd never dared to dream outside of my box, but thanks to my son and support from my husband and family, it gave me the push to go for it.
After retraining with The Fellowship of Professional Celebrants I haven't looked back. I admit I was lacking confidence after having a baby and nervous about starting this new role. Creating my own brand and business has been a huge learning curve for me. I'm gaining valuable knowledge every single day about how to be a business owner, and I am embracing any advice that comes my way. My praise and admiration go out to all the amazing small business' out there.
The whole experience proved to me that I could learn again. I don't want to sound like a cliché, but it's never too late. It has been brilliant to explore and immerse myself into a whole new industry, and now be recognised as a celebrant that people want to work with.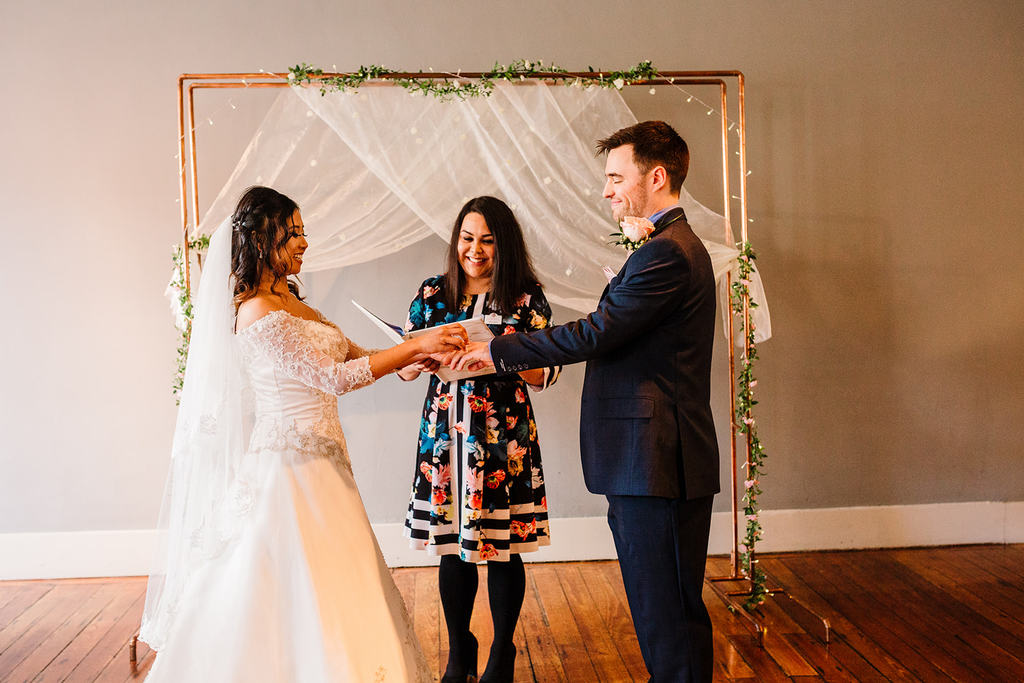 It has been an honour and a privilege to be part of so many truly inspiring ceremonies to date, and I'm giddy about the years ahead.  I have my son to thank for that.
Thanks Walter, you'll never know how much you've changed my life, in more ways than one.
Thanks Sarah for opening up and talking about a change in career and how its helped you gain confidence, we Love it!! IF you want to know more about how Sarah can be your celebrant it the link here
Credits
Photography – Alex ford photography
Photography – Rachel burt photography
Photography – Project Valentine
photography – Dave Thompson
photography – Boho chic weddings
if you want to get on our blog then send us an email urbanblogsubmission@gmail.com