Planning a City Wedding?
ARE YOU PLANNING A CITY CENTRE WEDDING? THEN YOU ARE IN THE RIGHT PLACE! THE URBAN WEDDING BLOG IS NOT ONLY BRINGING YOU THE MOST STYLISH CITY CENTRE WEDDINGS TO FEAST YOUR EYES ON. WE ARE ALSO BRINGING YOU GUEST EXPERTS, CITY VENUE REVIEWS, CITY WEDDING FASHION, CITY CENTRE HENS & STAGS AND DIY TIPS FOR ADDING THAT PERSONAL TOUCH TO YOUR CITY WEDDING!
THIS BLOG IS FOR ALL YOU COUPLES LOOKING FOR HINTS AND TIPS TO MAKE YOUR CITY WEDDING PERFECT. OR FOR COUPLES WANTING TO ADD AND INDUTRIAL TWIST TO THEIR DAY. SO GET IN TOUCH AND LET US KNOW WHAT YOU WANT TO SEE UP ON THE BLOG, WHAT YOU ARE LOVING OR WHY NOT GET FEATURED AND SUBMIT YOUR CITY WEDDING TO US
SUN, SEA AND SARONGS, PARADISE DESTINATIONS AND WHITE SANDY BEACHES, IS THIS WHAT YOU DREAM OF FOR YOUR HONEYMOON? WE HAVE THE LOVELY LUCY FROM NOT JUST TRAVEL ON THIS WEEKS BLOG TALKING ALL THINGS HONEYMOON! AFTER READING THIS YOU'LL BE REACHING FOR THE PHONE TO BOOK WITH HER!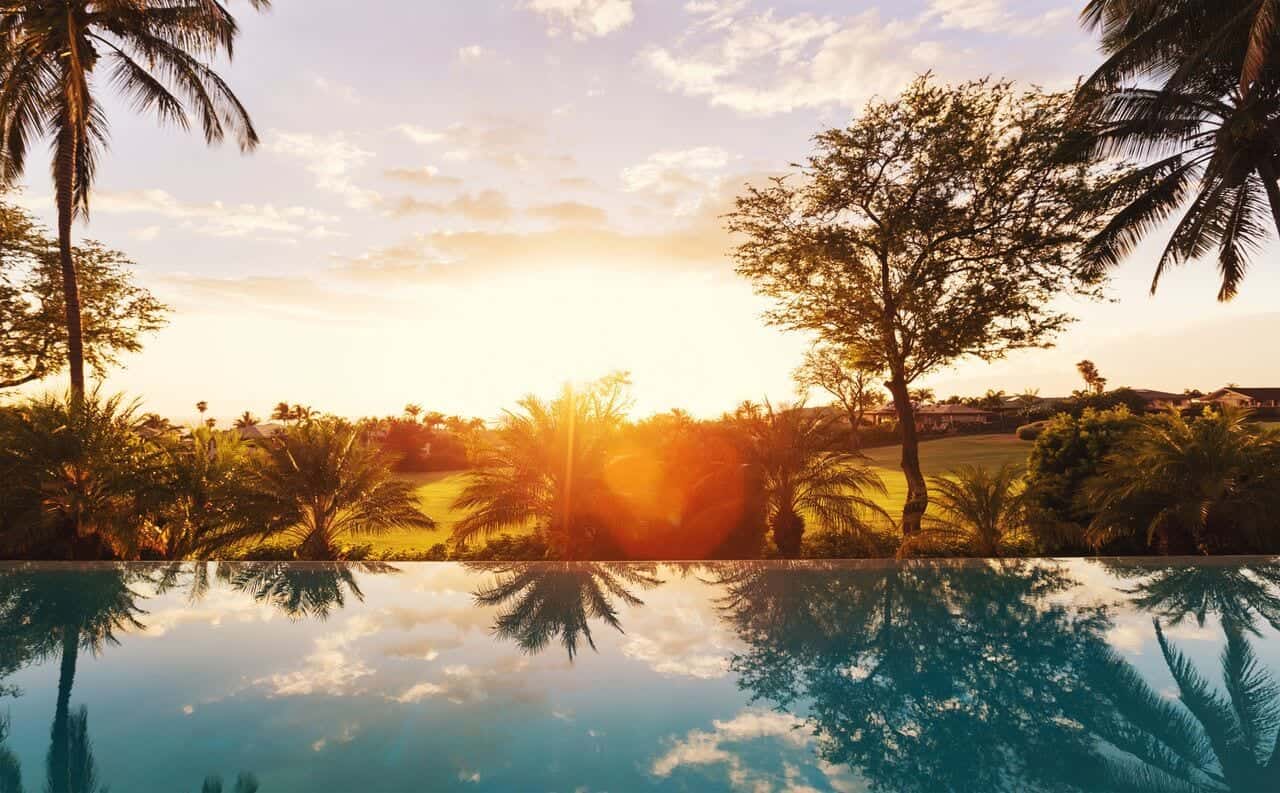 LUCY'S TOP HONEYMOON TIPS
FOR SOME BRIDES (MYSELF INCLUDED), PLANNING YOUR HONEYMOON IS ALMOST MORE EXCITING THAN PLANNING THE WEDDING! MOST PEOPLE WILL AGREE THAT YOUR HONEYMOON IS THE TRIP OF YOUR LIFETIME; THE IDEAL EXCUSE TO PUSH THE BOAT OUT AND VISIT SOMEWHERE YOU'VE ALWAYS DREAMED OF.
WITH ALL THE LOGISTICAL CHALLENGES OF ORGANISING A WEDDING HOWEVER, SOMETIMES YOU CAN'T FACE THE STRESS OF PLANNING THE HONEYMOON TOO SO THIS IS WHERE THE PROFESSIONALS COME IN WITH SOME INVALUABLE TIPS:
MAKE SURE YOU'RE ON THE SAME PAGE: PLAN YOUR HONEYMOON TOGETHER. DISCUSS WHAT KIND OF TRIP WOULD APPEAL TO YOU BOTH. DO YOU WANT TOTAL RELAXATION, OR A BIT OF ADVENTURE? A MIX OF THE TWO? DO YOU WANT A 'FOODIE' TRIP, OUT 'N ABOUT EXPERIENCING A NEW CULTURE, OR JUST THE EASE OF AN ALL INCLUSIVE?
SOME OF THE BEST HONEYMOONS ARE MULTI-STOP WHICH OFFERS YOU A BIT OF VARIETY. A CITY BREAK IN VEGAS FOR EXAMPLE, FOLLOWED BY RELAXING ON THE BEACH IN MEXICO.
READ TRAVEL BLOGS AND MAGAZINES FOR INSPIRATION, SHARE YOUR IDEAS AND COME UP WITH A TRIP THAT REFLECTS WHO YOU ARE AS A COUPLE.
 THINK OF VALUE FOR MONEY: BE CLEVER WITH YOUR MONEY. AS WE ALL KNOW, WEDDINGS CAN BE AN EXPENSIVE AFFAIR SO IT'S BEST TO ESTABLISH YOUR HONEYMOON BUDGET EARLY ON.
IF YOU WANT TOTAL LUXURY BUT DON'T HAVE THOUSANDS, GO SHORT HAUL. BEAUTIFUL COUNTRIES LIKE PORTUGAL OR MOROCCO STILL OFFER AN EXOTIC FEEL AND WORLD-CLASS HOTELS BUT YOU WON'T HAVE TO SPEND MUCH ON THE FLIGHTS SO THAT'S WHERE YOU CAN MAKE A SAVING.
OR, IF YOU HAVE YOUR HEART SET ON LONG HAUL, CHOOSE A DESTINATION WHERE THE COST OF LIVING I.E. TRANSPORT AND DINING OUT IS CHEAPER. THAILAND AND INDIA WOULD BE GOOD OPTIONS HERE.
SAVE FOR THE TRIP BY PUTTING MONEY AWAY EACH MONTH AND ASK YOUR TRAVEL CONSULTANT IF YOU CAN PAY IN INSTALMENTS.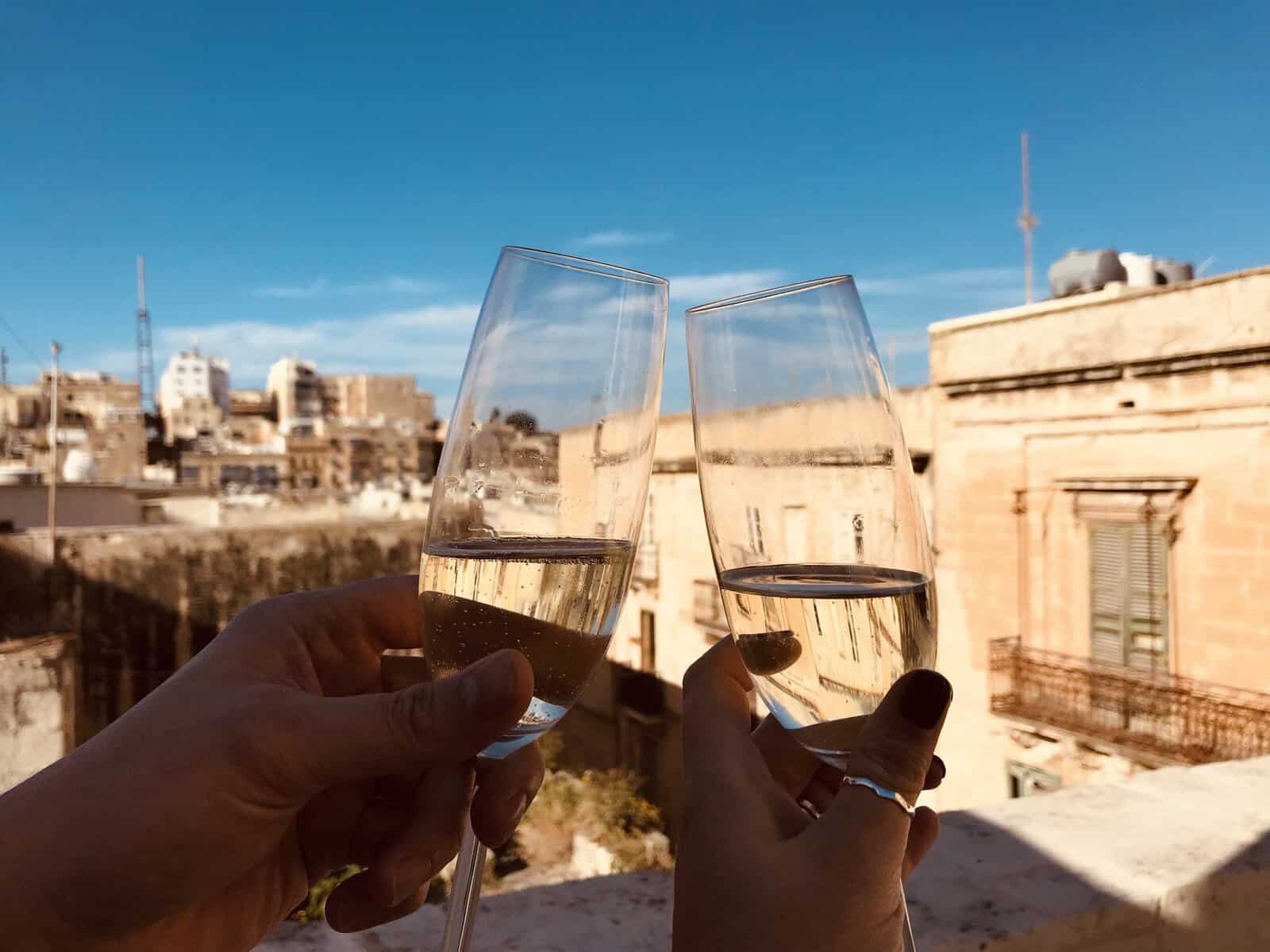 SET UP A HONEYMOON GIFT LIST: OF COURSE IF YOU JUST WANT TO 'GO FOR IT' AND SPLASH OUT, A HONEYMOON GIFT LIST IS A DEFINITE WINNER! THIS IS WHERE INSTEAD OF THE TRADITIONAL GIFT LIST (AND REALLY, WHO NEEDS ANOTHER TOASTER OR KETTLE), ASK YOUR GUESTS TO CONTRIBUTE TO YOUR HONEYMOON FUND INSTEAD.
FRIENDS CAN EITHER BUY TRAVEL VOUCHERS WHICH YOU PUT TOWARDS FLIGHTS/HOTELS OR YOU CAN DEVELOP A LIST OF SPECIAL EXPERIENCES THEY COULD CONTRIBUTE TO, LIKE A HELICOPTER RIDE OR SCUBA DIVING LESSON.
 WEATHER AND WHEN YOU TRAVEL: AS WE KNOW, THE UK SUMMER IS THE MOST POPULAR TIME FOR WEDDINGS BUT IT'S NOT THE BEST TIME TO GO TO A LOT OF THE OBVIOUS 'TROPICAL' HONEYMOON DESTINATIONS. IT'S HURRICANE SEASON IN THE CARIBBEAN FOR EXAMPLE.
DO NOT FEAR THOUGH, IF YOU ARE GETTING MARRIED MAY – SEPTEMBER, WHY NOT BOOK A EUROPEAN MINI-MOON AND THEN JET OFF FURTHER AFIELD LATER IN THE YEAR.
ALWAYS DO YOUR RESEARCH ON WHERE IS BEST TO VISIT AND WHEN. NO ONE SAYS YOU HAVE TO CHASE THE SUN THOUGH.
THERE ARE BENEFITS TO GOING IN THE RAINY SEASON; PRICES ARE LOWER, THERE ARE SOME BARGAINS TO BE HAD AND IT WON'T BE AS BUSY. VISITING COSTA RICA IN OCTOBER FOR EXAMPLE (WHICH IS LOW SEASON) YOU'LL LIKELY HAVE STUNNING, PARADISE BEACHES ALL  TO YOURSELVES WHICH IS VERY SPECIAL.
EQUALLY IF IT'S NOT A BEACH HOLIDAY YOU'RE AFTER, THERE ARE PLENTY OF OTHER FASCINATING PLACES TO GO: ICELAND, CANADA OR A BRILLIANT CHOICE OF CITY BREAKS.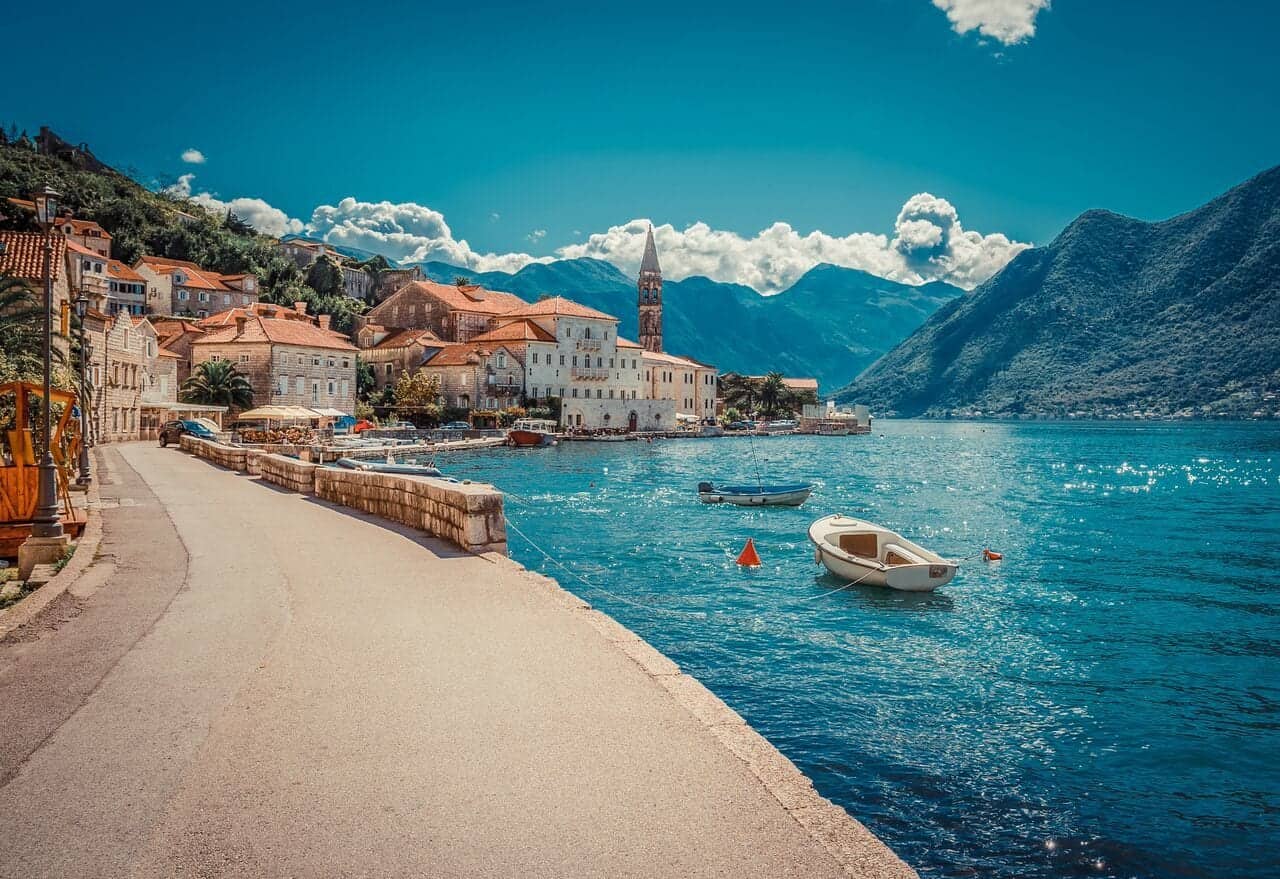 PLAN WITH A PROFESSIONAL: IT'S ALWAYS ADVISABLE TO SPEAK TO A PERSONAL TRAVEL CONSULTANT WHEN IT COMES TO ORGANISING AND BOOKING YOUR HONEYMOON. IT'S TOO IMPORTANT A HOLIDAY TO MESS WITH, PLUS PERSONAL TRAVEL CONSULTANTS HAVE A FANTASTIC 'LITTLE BLACK BOOK' AND WILL BE ABLE TO SUGGEST SOME GORGEOUS RESORTS AND EVEN PERHAPS PULL SOME MAGIC STRINGS.
ANOTHER BENEFIT, DON'T FORGET IS THAT IF SOMETHING GOES WRONG EG. YOUR FLIGHTS ARE CANCELLED, A VOLCANO ERUPTS SOMEWHERE, YOU HAVE A DIRECT POINT OF CONTACT WHO CAN HANDLE THE LOGISTICS AND GET YOU OUT OF A STICKY SPOT. IN FACT, MOST TIMES, THEY'LL HAVE FIXED IT BEFORE YOU EVEN REALISE AND YOU'LL BE FINANCIALLY PROTECTED.
AT NOT JUST TRAVEL, WE CAN HANDLE ALL THE LOGISTICS, EVERYTHING FROM AIRPORT PARKING TO FLIGHTS, CAR HIRE AND OF COURSE A FANTASTIC CHOICE OF BEAUTIFUL RESORTS. OR IF IT'S A TAILORMADE ADVENTURE YOU WANT, EXPLORING VIETNAM OR BRAZIL FOR EXAMPLE, WE'LL TAKE CARE OF IT ALL; MAKE SURE YOUR ITINERARY INCLUDES ALL THE HIGHLIGHTS/PLACES TO SEE, BOOK YOU A PRIVATE DRIVER, SUNSET CRUISES, SPA TREATMENTS, WHATEVER YOU'RE DREAMING OF, IT'S YOUR SPECIAL TRIP AFTER ALL!'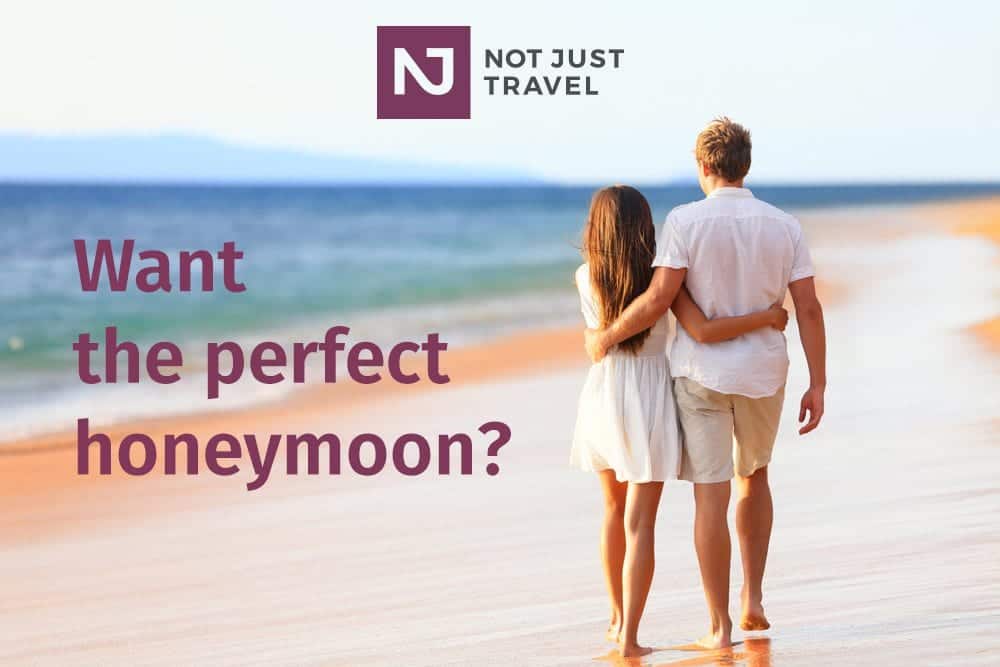 THIS IS MAKING US WANT TO GET A FAB HOLIDAY BOOKED WITH LUCY FOR SURE! THANKS SO MUCH LUCY FOR SHARING YOUR TIPS WITH US AND THE COUPLES READING. IF YOU WANT TO KNOW MORE ON HOW LUCY CAN HELP YOU WITH YOUR HONEYMOON, YOU CAN CONTACT HER HERE