ARE YOU PLANNING A CITY CENTRE WEDDING? THEN YOU ARE IN THE RIGHT PLACE! WE ARE NOT ONLY BRINGING YOU THE MOST STYLISH CITY CENTRE WEDDINGS TO FEAST YOUR EYES ON! WE ARE BRINGING YOU GUEST EXPERTS, CITY VENUE REVIEWS, CITY WEDDING FASHION, CITY CENTRE HENS & STAGS AND DIY TIPS FOR ADDING THAT PERSONAL TOUCH TO YOUR CITY WEDDING!
THIS BLOG IS FOR ALL YOU COUPLES LOOKING FOR HINTS AND TIPS TO MAKE YOUR CITY WEDDING PERFECT SO GET IN TOUCH AND LET US KNOW WHAT YOU WANT TO SEE UP ON THE BLOG, WHAT YOU ARE LOVING OR WHY NOT SUBMIT YOUR CITY WEDDING TO US.
There are some traditions we love and this is one of them, leap year proposals! Why shouldn't women propose? our very own chelle proposed to her hubby leap year 2014! So, imagine our delight when we hear of a leap year proposal happening at the very cool irish bar mulligans in manchester, we had to feature it!
Lucky for us the lady proposing is someone chelle knows, well in fact she will be joining chelle's family as she will be marrying chelle's husbands uncle! two people in the family with the same name, all we say is double trouble!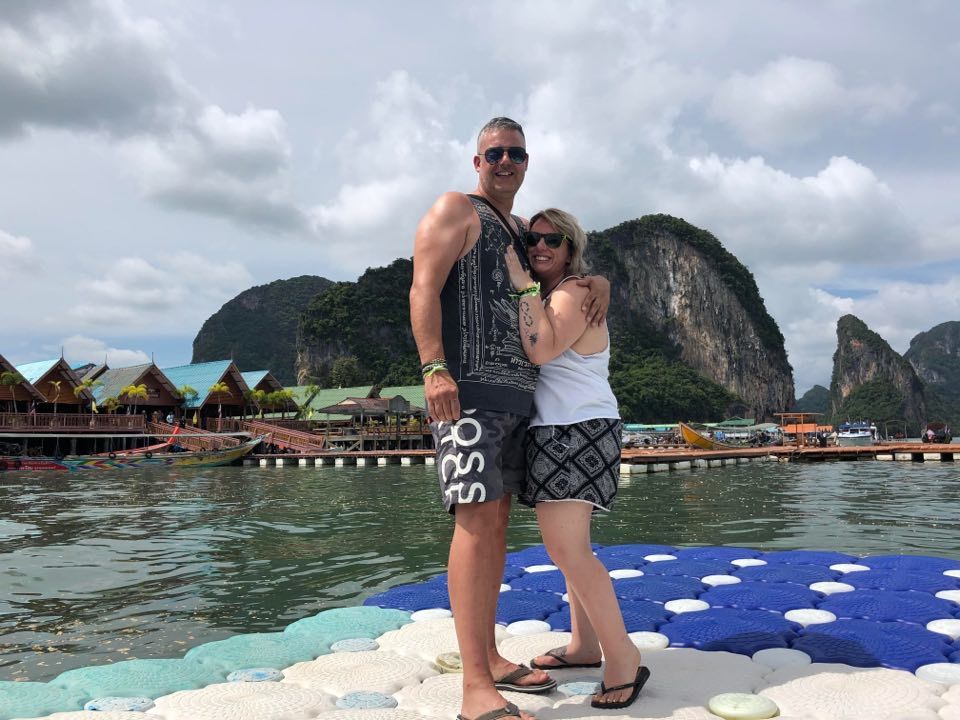 Michelle, tell us why you proposed?
I'm a completely traditional girl at heart,  I'm all for equal rights but sometimes I'm a sucker for a door holding, chair pulling out gentleman.  Lucky for me I have that – a man who treats me like a lady but also supports me while I run two successful businesses.I would never have considered proposing to anyone ever, Kev is literally the only man I'd have ever done it for.  The reasons were simple – I love him unreservedly, he is the most loving and incredible person!  But, he, like me has known heartache,despite that he's always the strong masculine type and 'gets on with it'.  I wanted him to know that someone loved him enough to put herself out there.This decision was months in the making … October last year I asked his sister what her thoughts were – she thought he would probably like to ask me so may say no. But come January I'd made my mind up.  Kev's parents unfortunately are no longer with us so I asked his sisters permission to marry him, his family mean the world to him – I needed to know they were happy.
With her blessing I began planning, how and where were vital, I wanted this to be a moment he would never forget, but equally to be about him entirely.
what made you pick leap year?
The tradition of women proposing on the leap year was an Irish tradition, and we both have Irish heritage in our families.  His favourite pub is an Irish bar in Manchester called Mulligans – it had to be there!  But how to propose to the man you completely adore was the tricky bit. Then I remembered us laughing around 6 months previously when we were discussing how our relationship had developed and our plans for the future.  We'd always had a joke that he loved Guinness more than me.  That night he said 'I love you more than Guinness'. So that's how it had to be done, I'd do it with a pint of Guinness – engraved with 'Will you marry me'. I also bought him a pocket watch rather than a ring, engraved with 'Kev, please be mine until the end of time. Yours always Michelle xxx 29.02.20'.  No mention of marriage so in-case he said no he still had the watch.
Were you nervous?
I WAS REALLY LUCKY THE LANDLORD AT MULLIGANS HELPED ME SO MUCH, he ALLOWED ME TO SEND THE GLASS TO HIM DIRECTLY AND WITH THE HELP OF HIS BAR STAFF MADE IT ALL POSSIBLE.THE DAY CAME AND THESE THINGS NEVER GO TO PLAN – WE ARRIVED 4 HOURS AFTER I'D ANTICIPATED, I COULDN'T RUSH AND MAKE HIM SUSPICIOUS. so, WE HAD A DRINK AND SETTLED IN, THEN IT WAS MY turn to get a ROUND, this was it,  IT WAS A GO FOR THE PROPOSAL.
I GAVE THE BAR MAN THE NOD AND HE GOT THE GLASS, I WAS A LITTLE NERVOUS BUT MORE AT HOW CROWDED THE PUB WAS AND IF HE'D HEAR ME, NOT ABOUT ASKING HIM I'VE NEVER BEEN MORE SURE OF ANYTHING IN MY LIFE!PINT IN HAND I APPROACHED KEV, GOT ON ONE KNEE, TOOK HIS HAND WITH MY SPARE HAND AND SAID 'WILL YOU MARRY ME?' HE IMMEDIATELY SAID 'I WILL'.  SO I SAID 'REALLY HAVE YOU READ THE GLASS?'  SO HE DID.  HE REPLIED WITH 'GET UP YOU NARNA HEAD' GAVE ME A KISS AND A CUDDLE AND I SAT DOWN.THEN, THE PENNY DROPPED AND HE SAID 'HAVE YOU ACTUALLY JUST PROPOSED FOR REAL?' TO WHICH I REPLIED 'OF COURSE I LOVE YOU MORE THAN I'VE EVER LOVED ANYONE, I WANT TO SPEND THE REST OF MY LIFE MAKING YOU HAPPY.'  THIS WAS FOLLOWED BY SILENCE.SO I SAID 'SO NOW YOU KNOW I'M NOT JOKING, WHAT'S THE ANSWER?'.  AND HE SAID 'OF COURSE I'LL MARRY YOU THERE'S NO DOUBT ABOUT THAT'.  I GAVE HIM THE WATCH AND THE NEXT HOUR ENJOYED WATCHING HIM SPEECHLESS AND DUMBSTRUCK, THIS IS A RARE MOMENT INDEED!
Do you have a date set?
We've not set a date yet but would like to get married in Ireland with our closest friends and family.
Kev's INSISTED ON BUYING ME A RING, WE'VE DECIDED ON AN EMERALD AS IT'S GREEN TO LINK IN WITH THE IRISH FEEL, BUT ALSO MEANS 'LOVE AND NEW BEGINNINGS' WHICH IS PERFECT FOR 2 DIVORCEES WHO NEVER THOUGHT THEY WOULD FIND LOVE.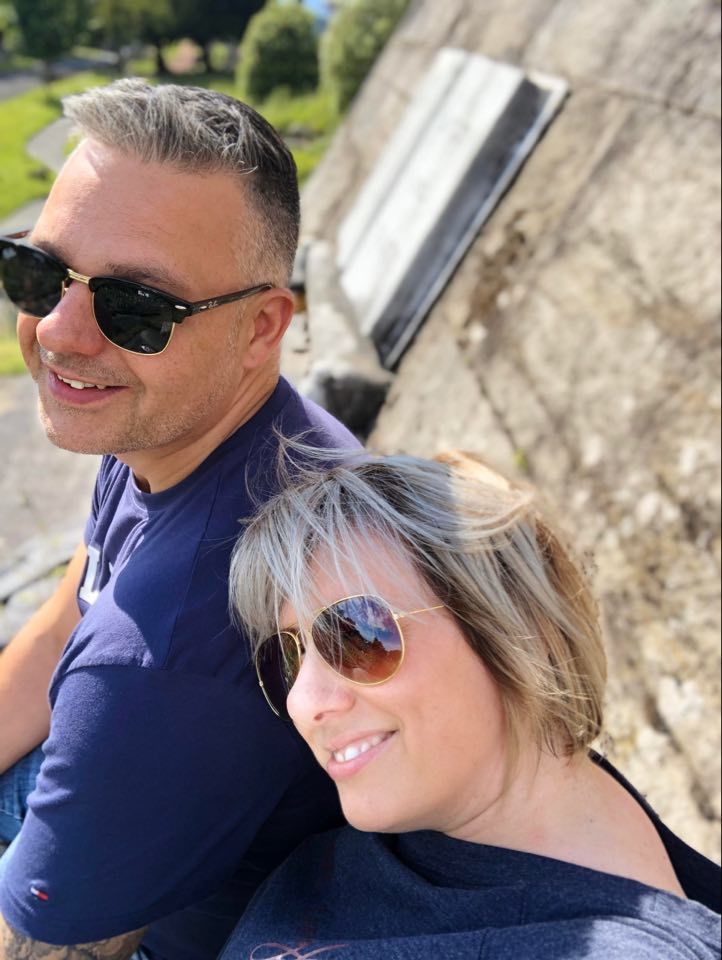 Awww what a gorgeous story! you guys looks so happy and you both deserve it!
If you want to be featured on our blog, get an email to urbanblogsubmission@gmail.com