Can I wear pants to a wedding as a guest?
Yes, of course, you can! Whether a man or woman, you should feel free to wear pants or jumpsuits to a wedding as a guest.
Just be sure to avoid anything too casual, like denim or athleisure wear.
And make sure your outfit is still appropriate for the formality of the wedding.
If in doubt, it's always better to err on the side of being overdressed than under dressed!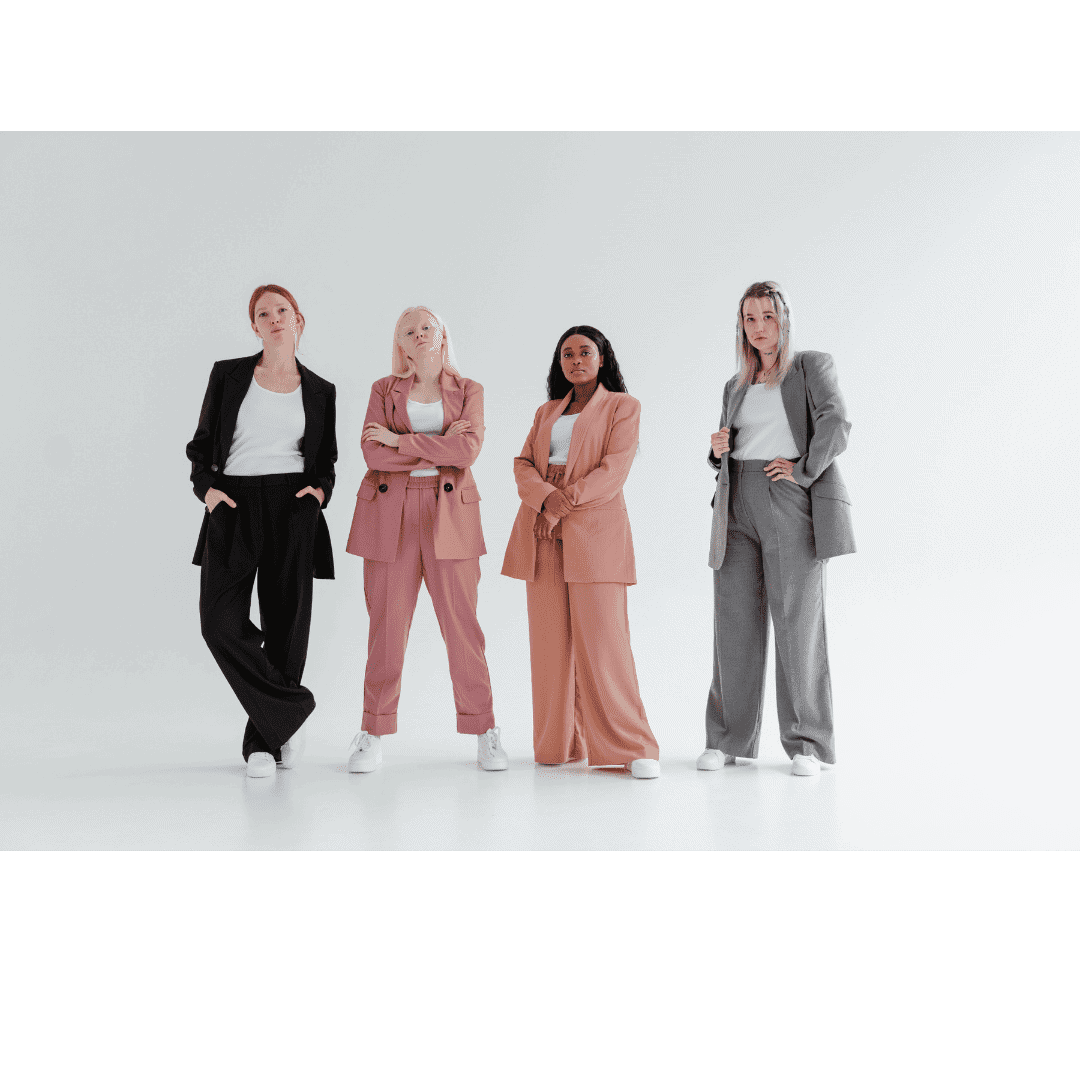 Is it rude to wear pants to a wedding?!
No, it's not rude to wear pants to a wedding as a guest! In fact, I think it's a great idea.
Wearing pants to a wedding can be more comfortable than wearing a dress or skirt, and you'll still look just as chic, if not more!
Just make sure to avoid anything too casual.
Things to consider when wearing pants to a wedding
I would suggest you avoid a white pantsuit. Depending on the wedding this could come across as too bridal on the day.
If close to the bride ask before to make sure they are not going for a bridal pantsuit themselves. They are popular with modern brides.
Also, consider the culture of the wedding you are attending.
There may be traditional attire for some weddings so make sure you will not cause offence with your wedding outfit choice.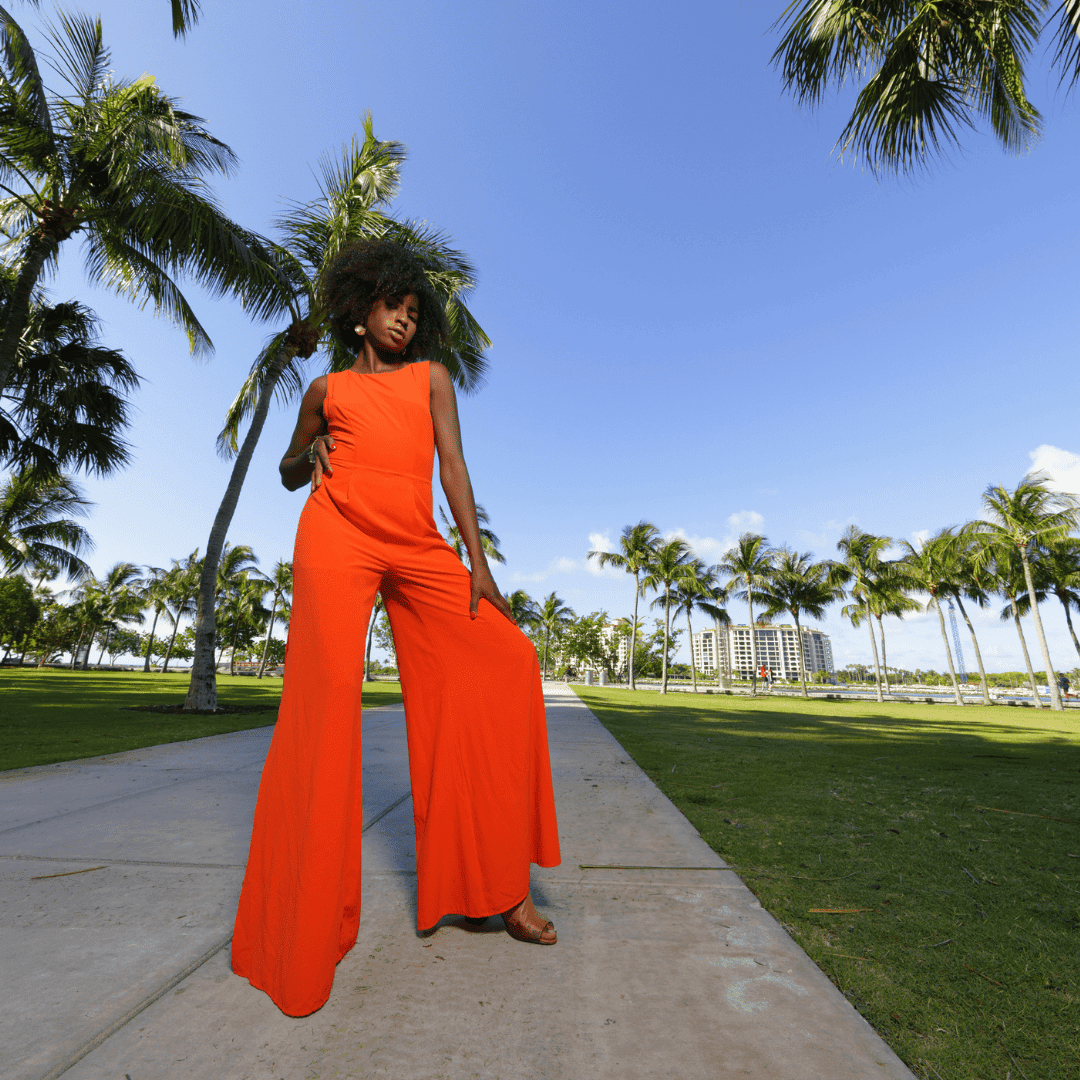 Trouser ideas for wedding guests.
Pantsuit – I love a pantsuit, a bold or pastel color is the perfect modern wedding guest outfit. It works in all seasons, a little slip in summer or a nice long sleeve blouse for a winter wedding.
Culotte Pants – Culotte pants are the perfect stylish option. As a jumpsuit or pants and a nice top. Any pair of tailored cropped trousers make the perfect wedding day outfit.
Linen pants – For a summer wedding, linen pants are a great choice, they are comfortable and stylish. Wide-leg trousers always look smart and elegant no matter the season.
Statement pants – Printed or embellished pants can make a statement without being too over the top. There are so many options just make sure they will be comfortable all day and suit the venue or style of wedding.
How to wear trousers as a wedding guest for women
1. Wear a pantsuit 
One of the best ways to wear trouser to a wedding is to wear a stylish pantsuit.
This bold purple one is sure to have you best dresses guest on the day! 
2. Wear a bold pattern 
The beauty of wearing trousers to a wedding is you can get away with a bolder print.
Pair them with a simple top for a super stylish look.  
3. Adapt a popular trend
Combat trousers are all the rage right now. This elegant ones are perfect for a wedding.
Taking something on trend that you like means you can easily wear again and again. 
4. Floral always WORKS 
You really can't go wrong with floral print trousers.
Keep the top simple or even matching for a suit or two piece set. 
5. Tweed for a SOPHISTICATED look 
Tweed always looks sophisticated and stylish.
These light blue trousers are soft and subtle but look and feel luxurious. 
6. Stripes to ELONGATE your legs
Stripes are great if you want to create the illusion of longer legs.
This black and white ones are a bold statement but the effect works with all stripes.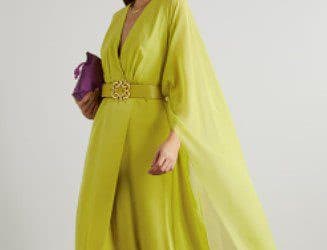 Written by: Last Updated: Bridal fashion has grown over the years and there are so many...