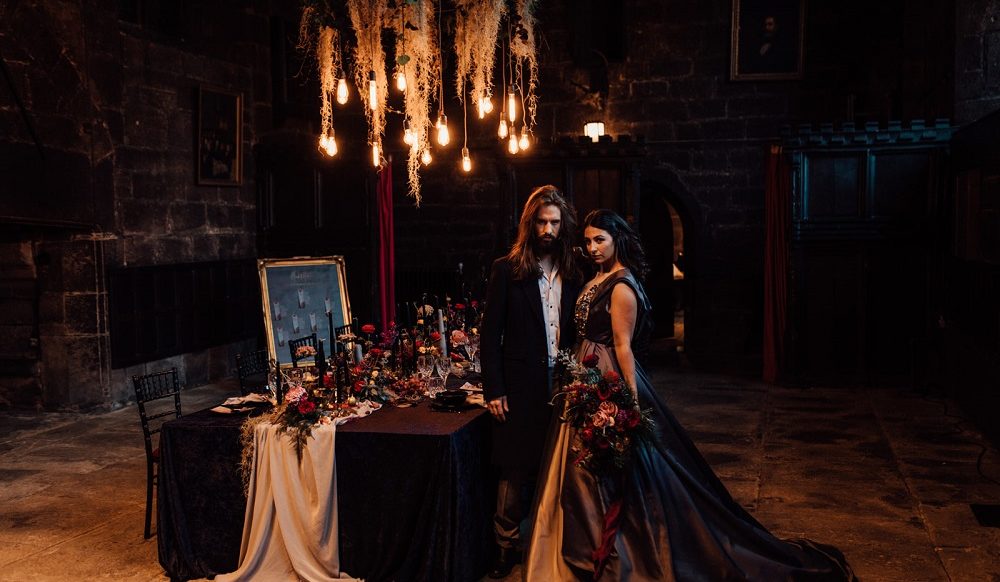 How does a styled shoot work?
So, how does a styled shoot work? We fell in love with styled shoots over a year ago after we arranged our very first ever shoot in 4 weeks, yep that's right 4 weeks!! Would we do it again in that time frame?
We'd like to say no but chances are we probably would!! It's just not something we would recommend but we hit the ground running and learned quickly!
MOST SHOOTS ARE TO SHOW A SAMPLE OF A WEDDING DAY AND THEY ARE FOR INSPIRATION. SO ONE TABLE, STATIONERY SET AND SOME OTHER KEY FEATURES. AS YOU KNOW BY NOW WE DON'T LIKE TO GET TO CAUGHT UP IN RULES HERE AT THE URBAN WEDDING COMPANY, SO WE SAY GET ADVENTUROUS AND AS LONG AS YOU ARE SHOWING CASING EVERYONE'S TALENTS DO THE SET UP HOW YOU WISH!
Most shoots are to show a sample of a wedding day and they are for inspiration. so one table, stationery set and some other key features. As you know by now we don't like to get to caught up in rules here at the urban wedding company, so we say get adventurous and as long as you are showing casing everyone's talents do the set up how you wish!
STYLED SHOOTS ARE WHEN YOU BRING TOGETHER A GROUP OF WEDDING SUPPLIERS TO GET CREATIVE AND SHOWCASE THEIR TALENTS. THE PERSON ORGANISING THE SHOOT WILL PUT TOGETHER A BRIEF AND MOOD-BOARD AND THEN SUPPLIERS THAT FIT THE STYLE OF THE DAY ARE SOURCED TO COMPLETE THE VISION.
The shot is usually then submitted to a blog of choice, we recommend deciding your first choice beforehand so you can make sure you hit all their guidelines. getting into a blog is great exposure but make sure everyone is also shouting about the blog feature on social media and blogging it themselves on their website, the more link back the better right!
When should you do a shoot?
Typically shoots are done out of wedding season as that's when most suppliers are available, but having said that wedding season is all round for some suppliers. So we always tend to do them October to April/May time. But this can also depend on the style and look of the shoot. So bare that in mind when you are planning to do your styled shoot.
Also remember that blogs and magazines work 3 to 4 months ahead of time so if you are planning a summer focused styled shoot you need to consider when you can submit this to blogs! I always say think about it like the fashion industry, it's snowing in March but all the shops have their bikinis out!
Also you can wait up to 4 months for your shoot to be featured so make sure you and all suppliers are clear on this and happy to wait if this is the case.
our top 7 tips for planning A styled shoot
Start with your idea and or inspiration for the shoot. Try to imagine you are telling a story, leaving clues with the different elements of the day. look for pictures for inspiration but just like i tell my couples, look past other wedding pics and styled shoots look at art, nature or anything that makes you feel how you want the shoot to make the readers feel.

now you have a clear vision look for the suppliers that fit this vision. the venue setting can play a huge role in a styled shoot but can also be the hardest to nail down. make sure the suppliers you approach fit the style and feel you are going for and make sure you have a clear brief for them to follow. meeting in person or a good phone chat is what we would highly recommend.
3. WHAT'S THE END GOAL FOR THE SHOOT? DO YOU WANT IT IN A MAGAZINE OR IN A SPECIFIC BLOG? IF SO MAKE SURE YOU RESEARCH THEM AND CHECK THAT THE SHOOT WILL FIT THEIR STYLE. GET YOUR PHOTOGRAPHER, IF THAT IS NOT YOU, TO REALLY STUDY THE BLOG. FIND OUT WHAT THEY LOOK FOR IN PICTURES, IS IT LOTS OF WHITE SPACE, LIGHT AIRY PHOTOS OR IS IT ALL ABOUT THE DETAILS AND ON TREND STYLING?
4. keep suppliers informed. set up a group chat or facebook group, whatever works best for you but make sure all suppliers are kept up to date with the process. introduce them to each other and let them get inspiration from each others ideas, this will help to make sure everyone is clear on the vision. this is also important because styled shoots are great for networking, so encourage this and chat and bounce ideas of each other.
5. A day schedule is a must, you need the day to run efficiently and quickly. Even though its far more relaxed than an actual wedding you need a schedule. Think about the setups what works best when and work it from there and keep to your schedule. Write a list of all the images you want to capture and tick them off as you go along to keep track of whats been done.
6. Thank your suppliers and share sneak peaks. if you are keeping it under wraps make it clear to suppliers not to share but allowing some sneak peaks is great for everyone and a nice gesture for them being patient while you submit the shoot to a blog and or magazine for publication
7. blog submissions, if this is your end goal make sure you have researched the blog and how they want the submission, all blogs are different. Also check you can share the images on social media before the blog is live as some blogs wont allow it as they want to be the first to show the images. Take your time when submitting to get it right, as one blip could hinder the blog accepting your shoot!
So, there you go our 7 tips on how we feel make our shoots work better and run smoothly, most of all enjoy the experience we always have a laugh and great time on our shoots, after all they are meant to be fun!!
Image credits to Emma Boyle Photography, Marni V Photography & Kerry Lu Photography