Planning a City Wedding?
ARE YOU PLANNING A CITY CENTRE WEDDING? THEN YOU ARE IN THE RIGHT PLACE! THE URBAN WEDDING BLOG IS NOT ONLY BRINGING YOU THE MOST STYLISH CITY CENTRE WEDDINGS TO FEAST YOUR EYES ON. WE ARE ALSO BRINGING YOU GUEST EXPERTS, CITY VENUE REVIEWS, CITY WEDDING FASHION, CITY CENTRE HENS & STAGS AND DIY TIPS FOR ADDING THAT PERSONAL TOUCH TO YOUR CITY WEDDING!
THIS BLOG IS FOR ALL YOU COUPLES LOOKING FOR HINTS AND TIPS TO MAKE YOUR CITY WEDDING PERFECT. OR FOR COUPLES WANTING TO ADD AND INDUSTRIAL TWIST TO THEIR DAY. SO GET IN TOUCH AND LET US KNOW WHAT YOU WANT TO SEE UP ON THE BLOG, WHAT YOU ARE LOVING OR WHY NOT GET FEATURED AND SUBMIT YOUR CITY WEDDING TO US.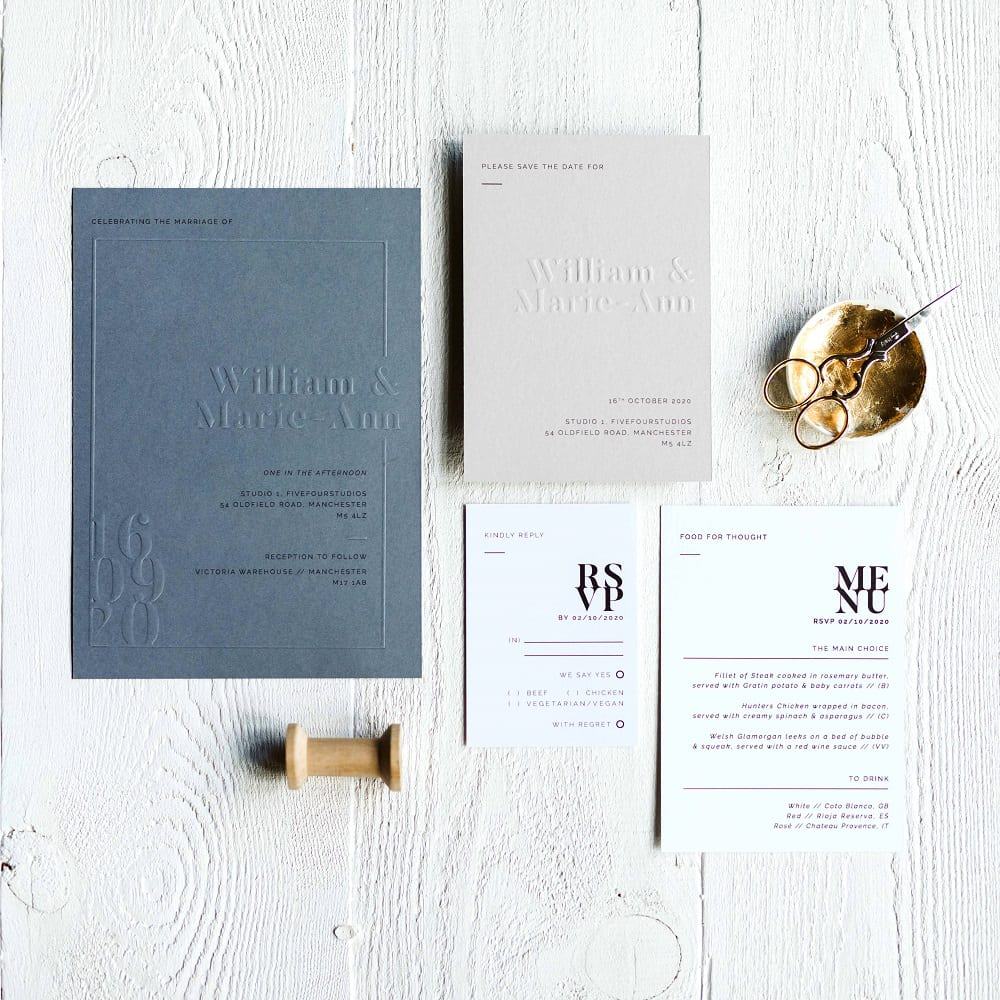 THIS WEEK ON THE BLOG WE HAVE URBAN DIRECTORY SUPPLIER RODO CREATIVE THEY WILL WORK WITH YOU TO CREATE THE PERFECT STATIONERY FOR YOUR CITY WEDDING. 
A little bit about us
Hello! We're Rodo Creative, a small design studio based in Manchester, creating bespoke stationery for weddings and other special occasions. Made up of three Graphic Designers and with other 10 years of experience within the industry, we are able to create bespoke designs to ensure your stationery is unique to you and your special day!
With a wide range of skills, we offer a variety of contemporary and playful designs. Our bespoke service allows us to work closely with all of our lovely couples to achieve their perfect stationery, as we offer free consultations and work one-to-one with you on your designs.
We love hearing new ideas and projects, so if you have any questions or would just like to say hello please don't hesitate to get in touch we're always here to help!
Below we have compiled a few of Rodo's top tips to get you started when planning your city wedding stationery.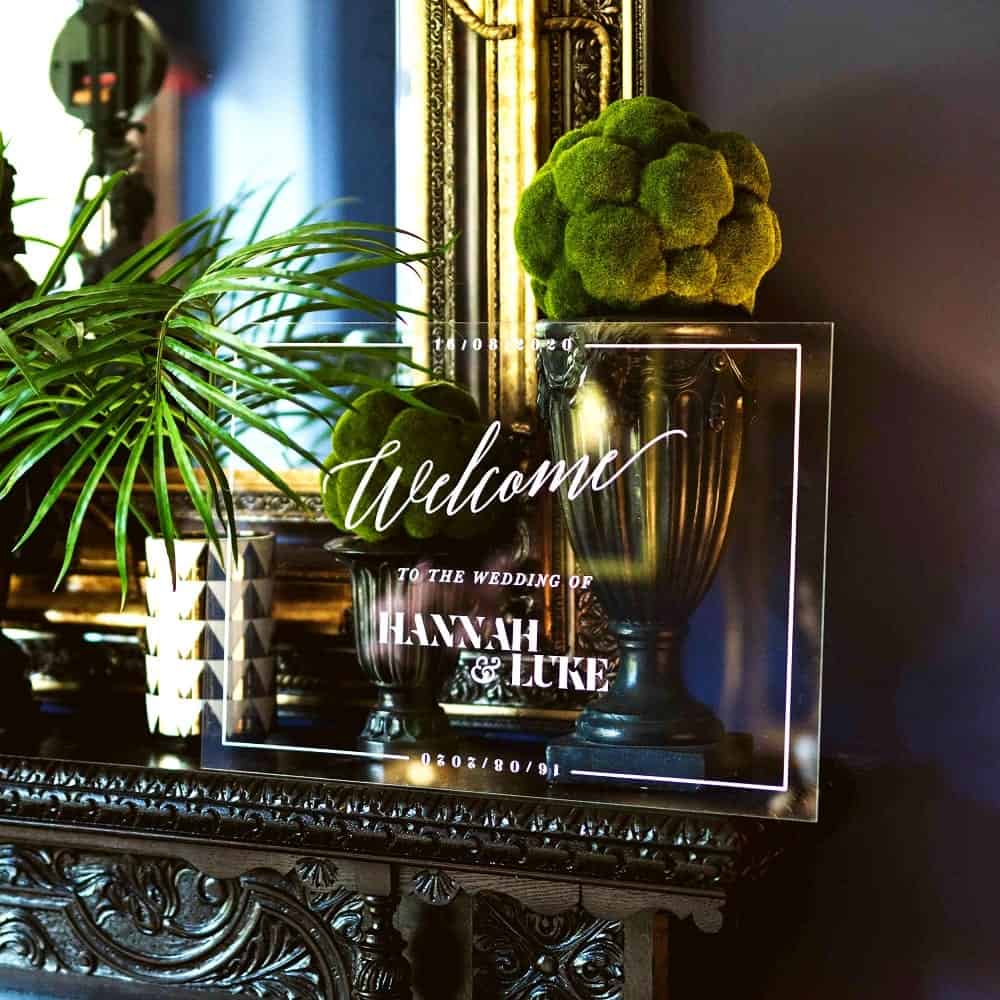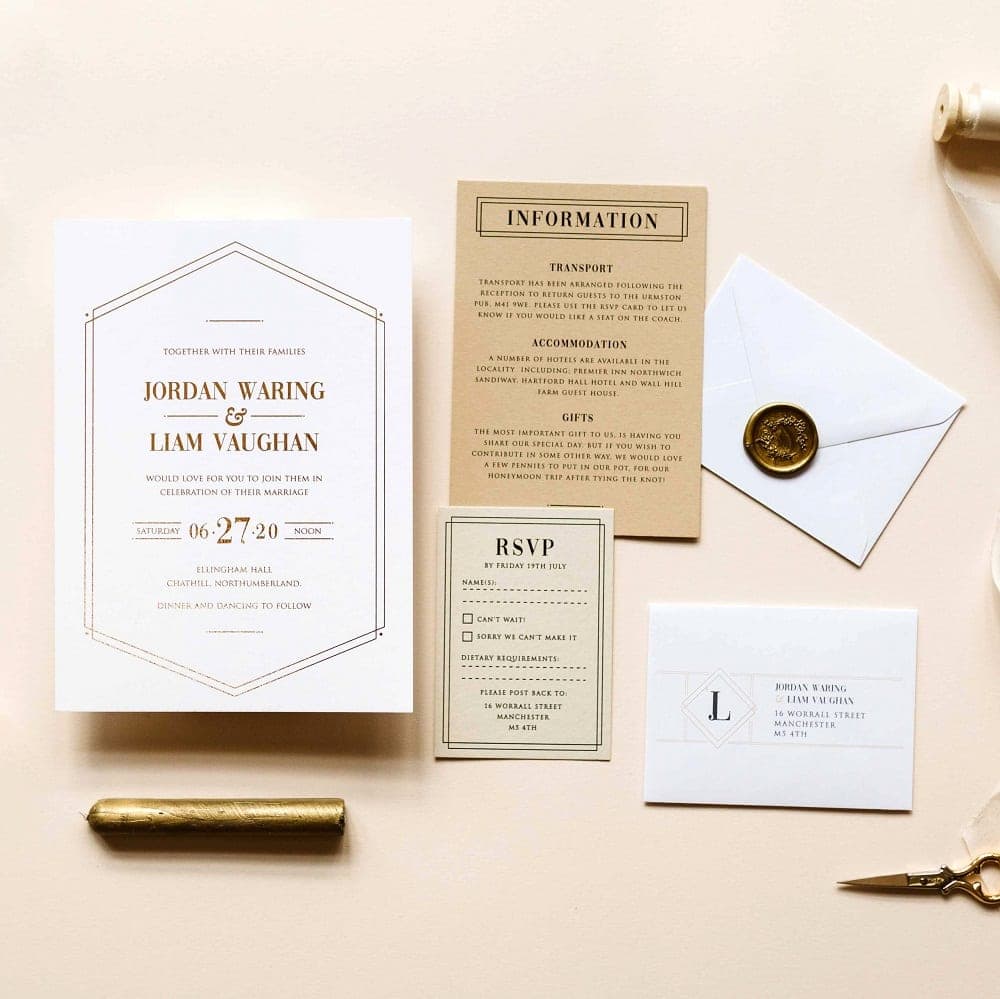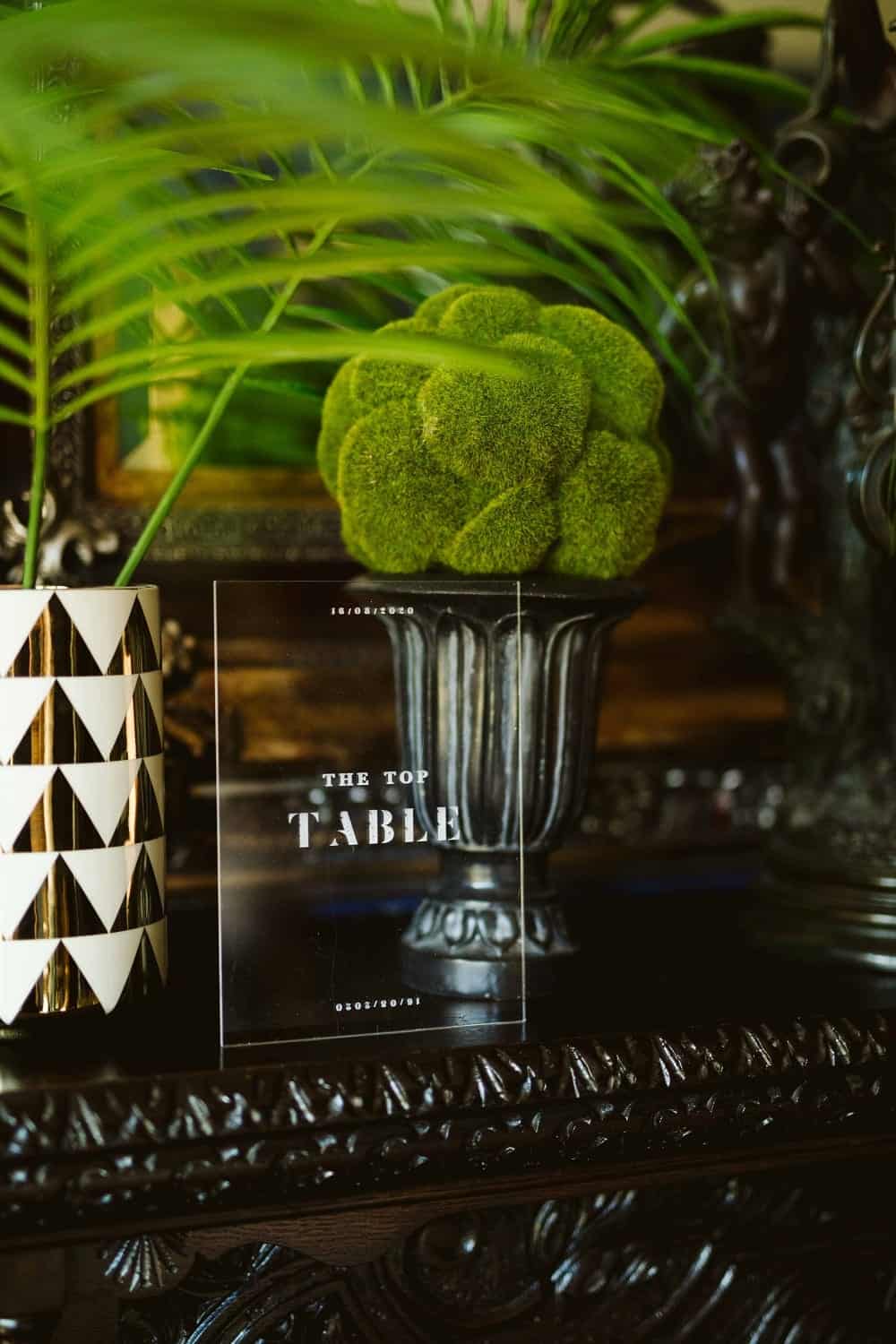 Tip 1 – Get Creative
Use your chosen city/venue to inspire your designs, not only will this make your stationery completely unique to you and your wedding, but it will also inform your guests on what to expect from your big day! Mark and Victoria used their venue of the Manchester Town Hall to influence their stationery by opting for imagery of Manchester's worker bee with a honeycomb pattern in luxurious gold foil.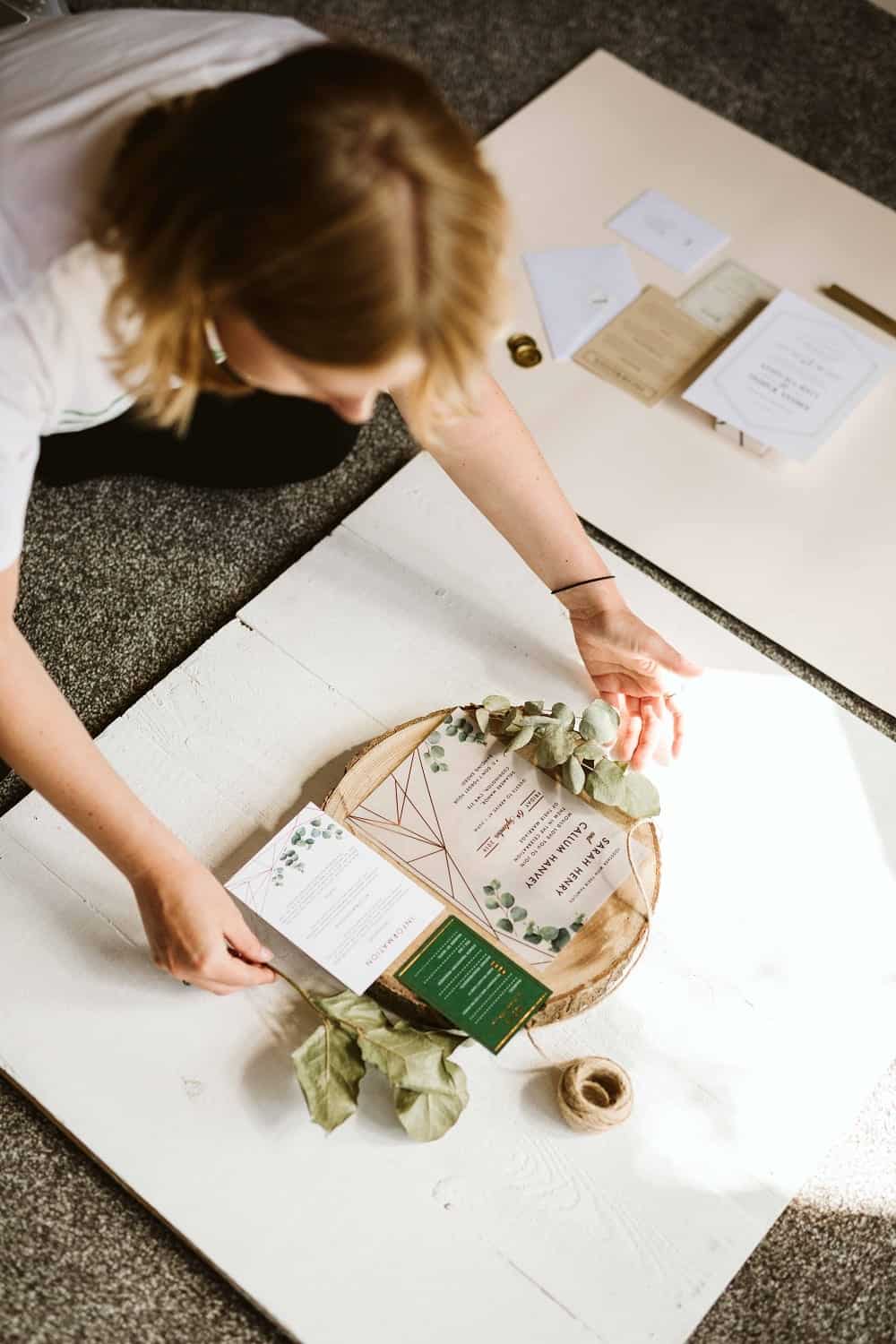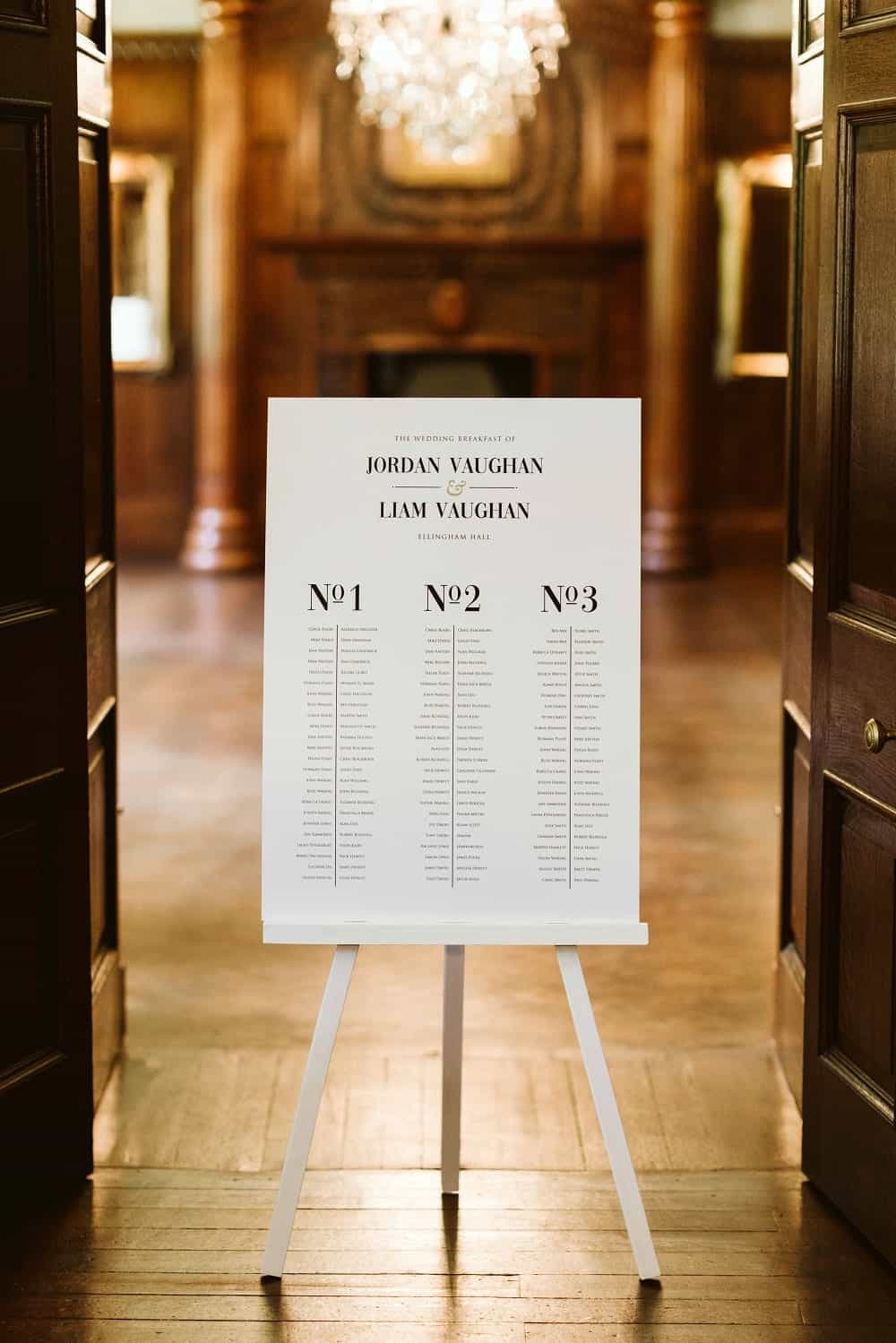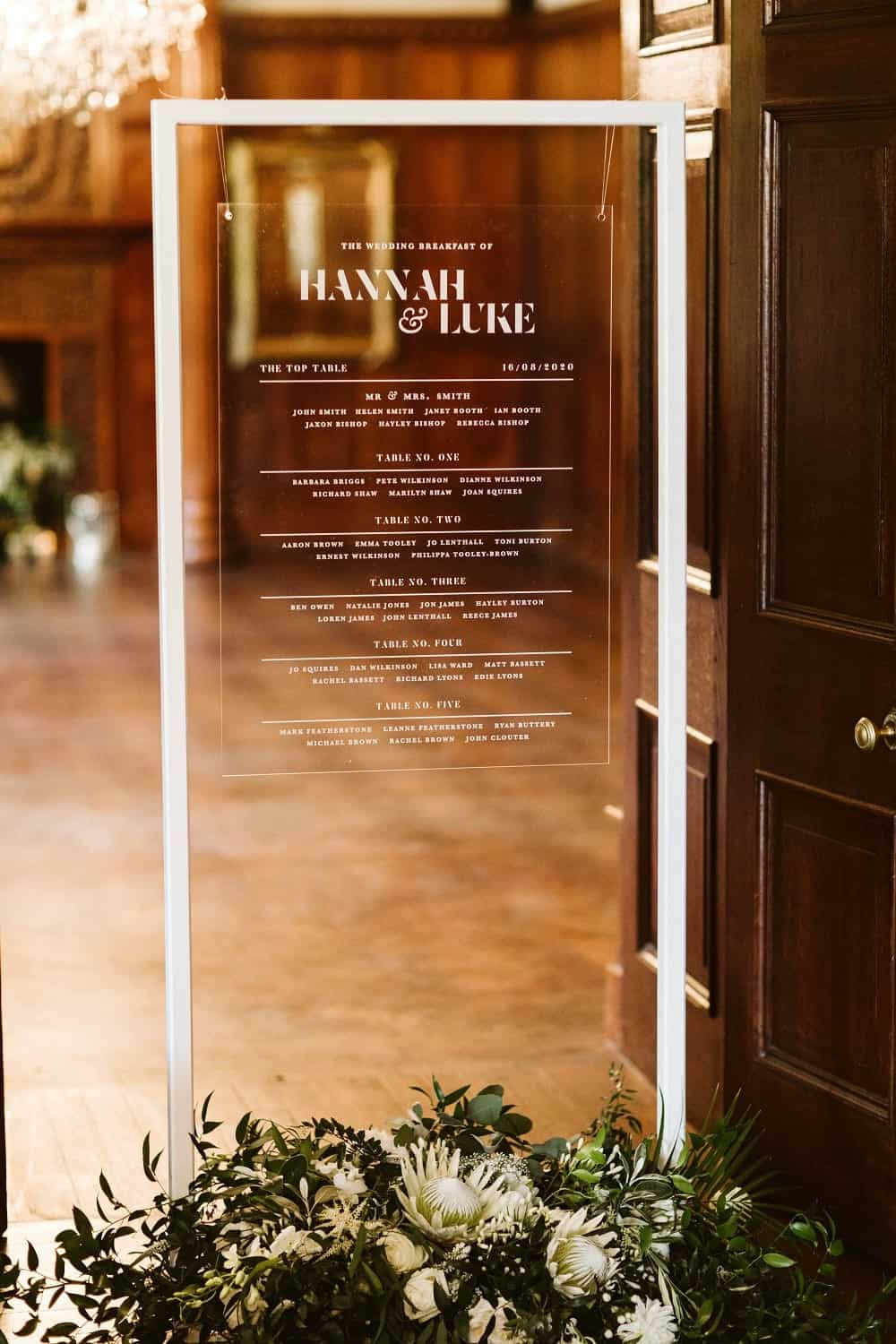 Tip 2 – Numbers
When discussing quantities with your stationer, remember that you will only need one invite per family, not person! This will help to cut down on cost whilst also reducing paper wastage! If you are interested in creating an environmentally friendly stationery suite, we offer a range of sustainable options, including recycled and plantable seed paper to help reduce waste and lead a greener life!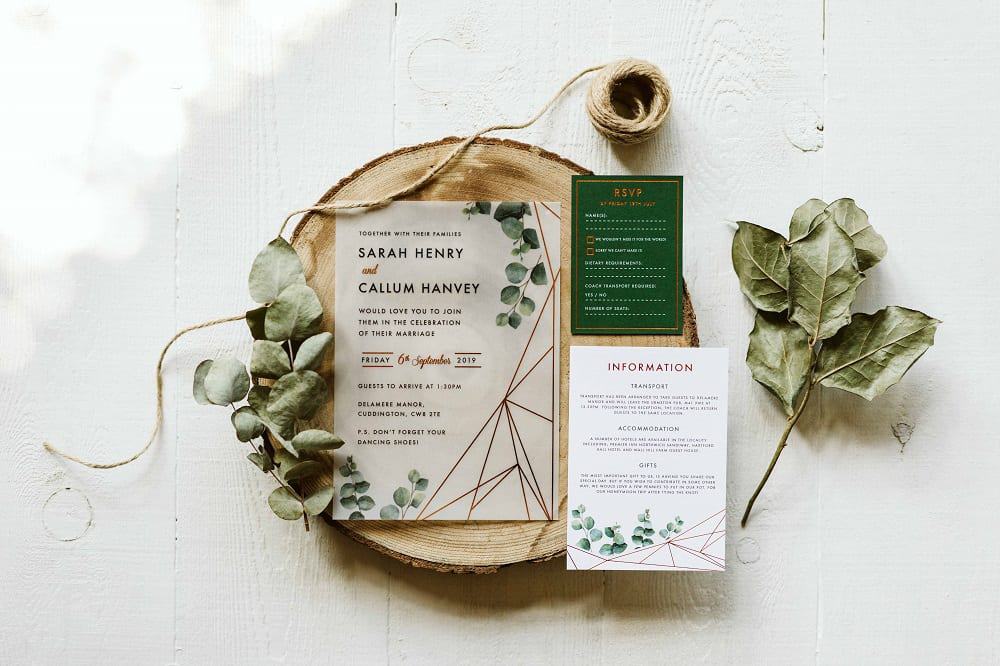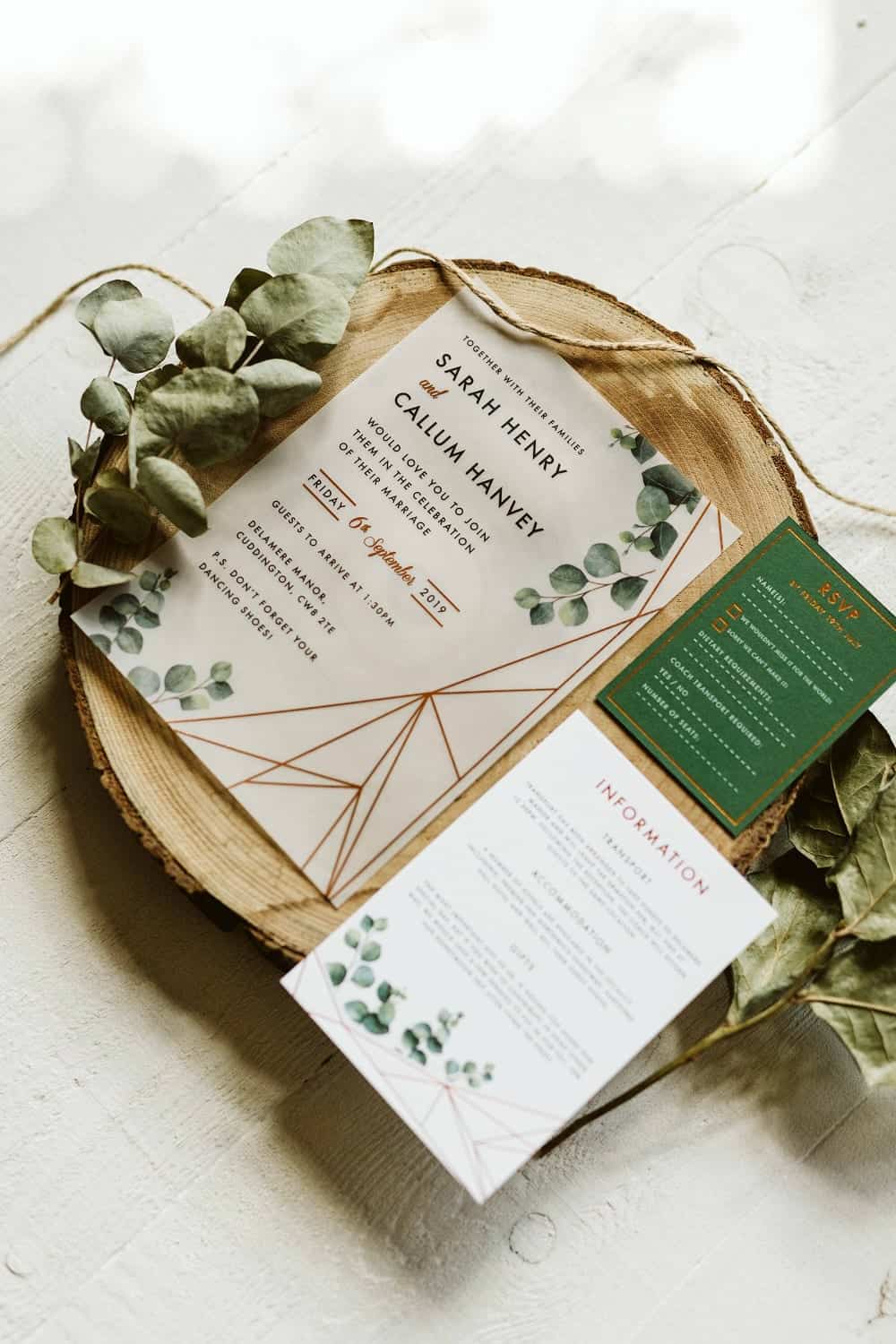 Tip 3 – City Destination wedding
Getting married in a city abroad? Let us know beforehand, we may be able to help take away an extra stress by shipping your day stationery straight to your venue for you! We recommend that you start your day stationery 6-5 weeks before your wedding date, this will ensure any last minute drop outs can be amended before going to print!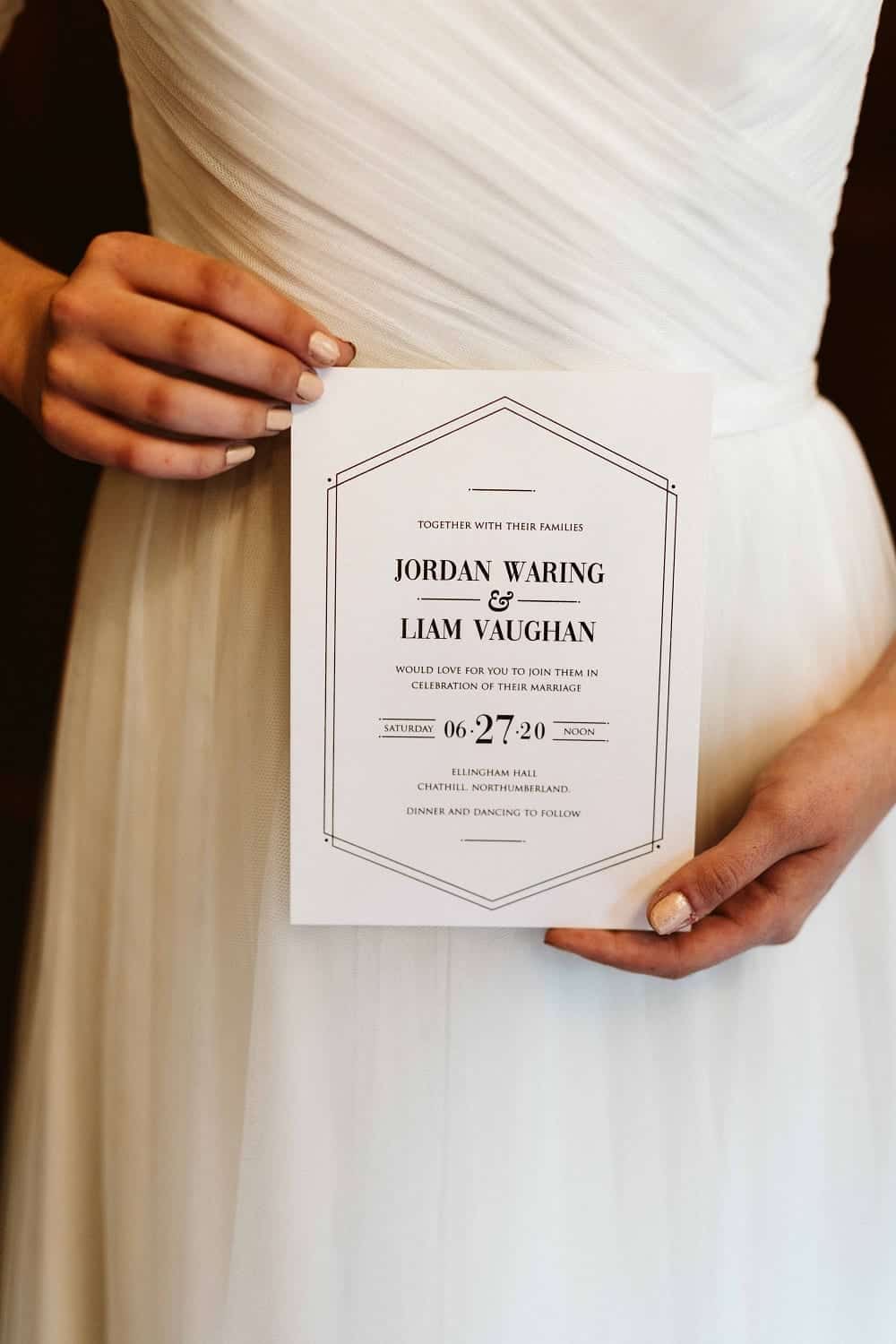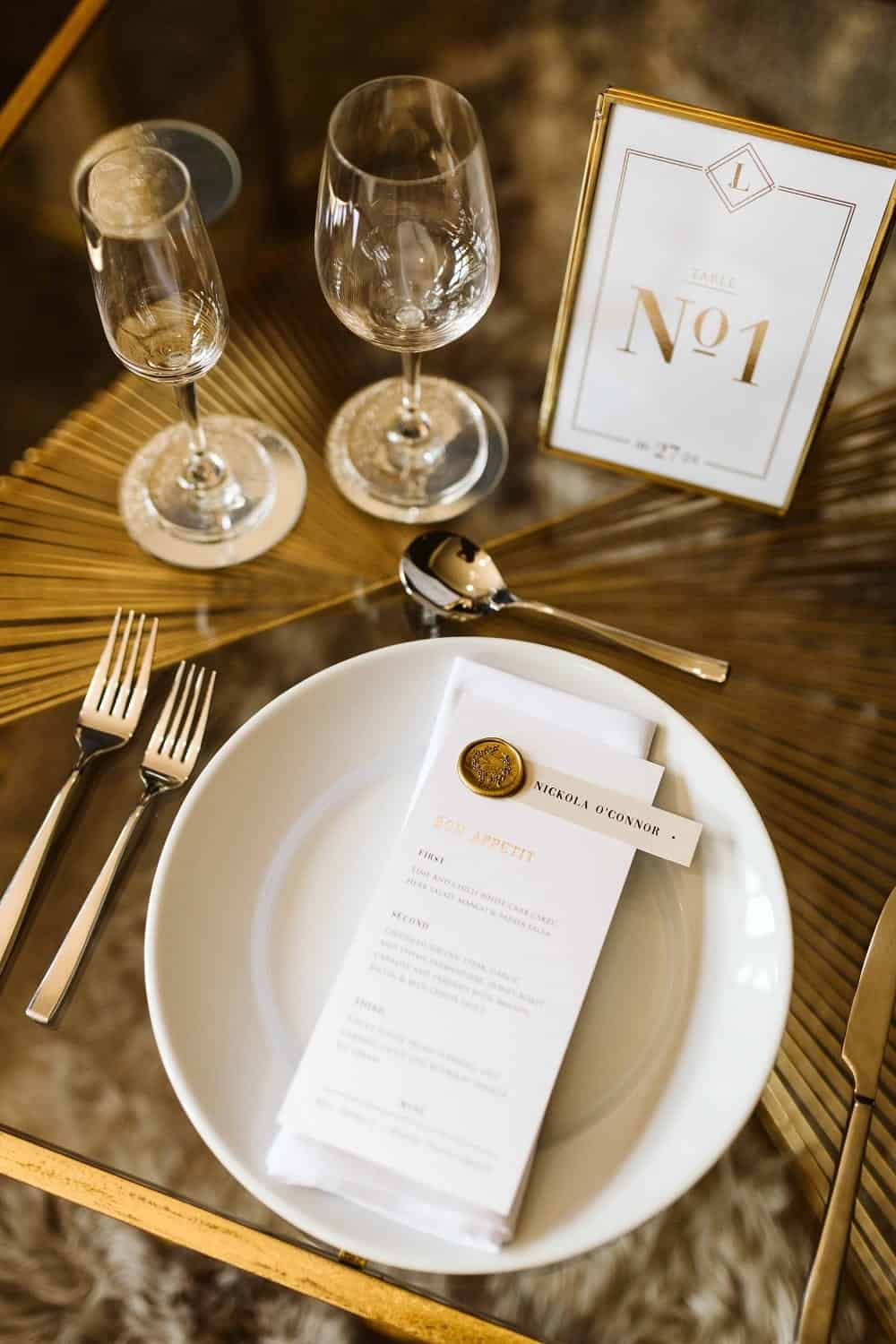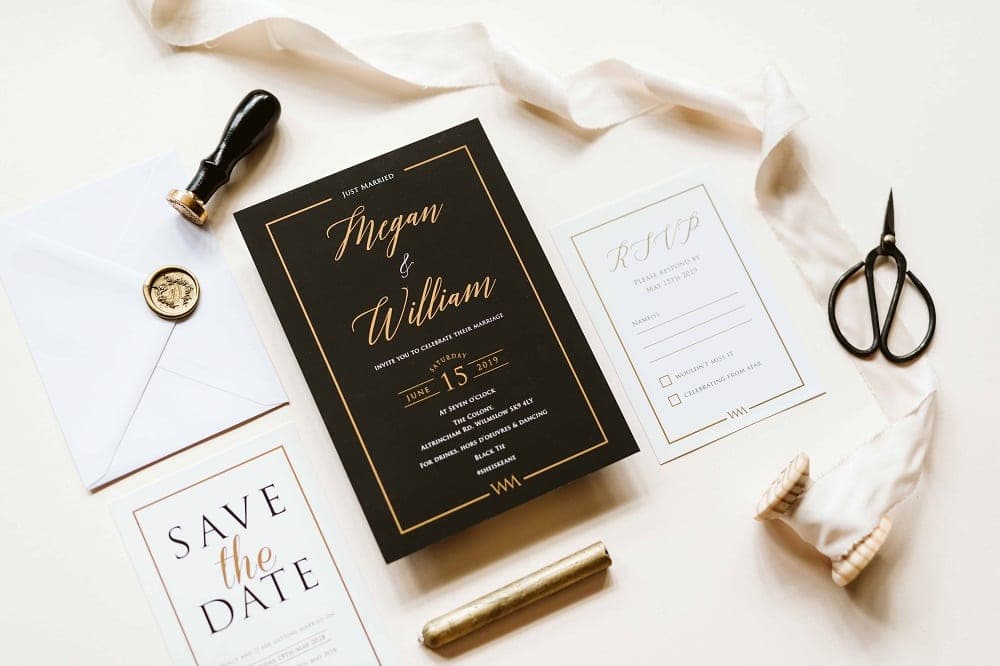 Tip 4 – City Venue
Getting married in a city can often leave your guests with an overwhelming number of accommodation options. Including accommodation details on your information card is a thoughtful gesture, especial for travelling guests who do not know your chosen city very well. Make sure your guests have no excuse to leave the party early by going the extra mile and including some contact numbers for local taxi companies too!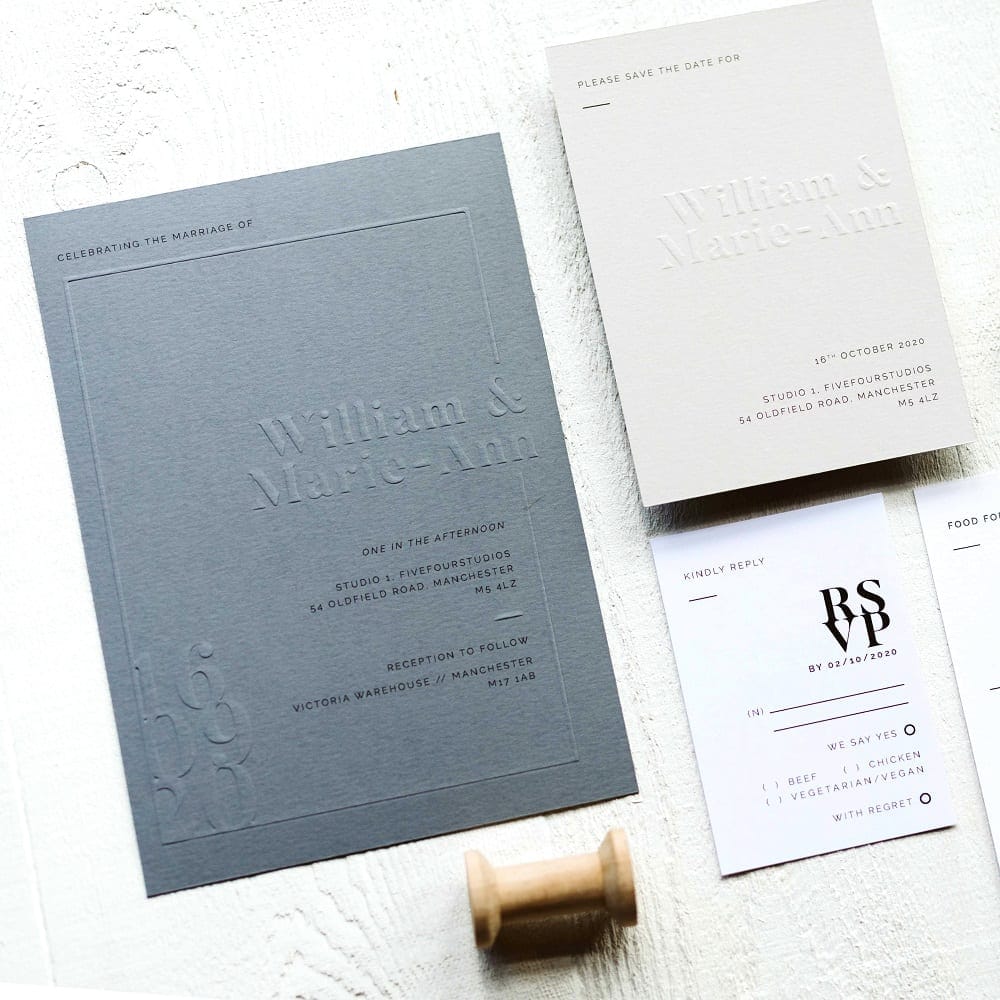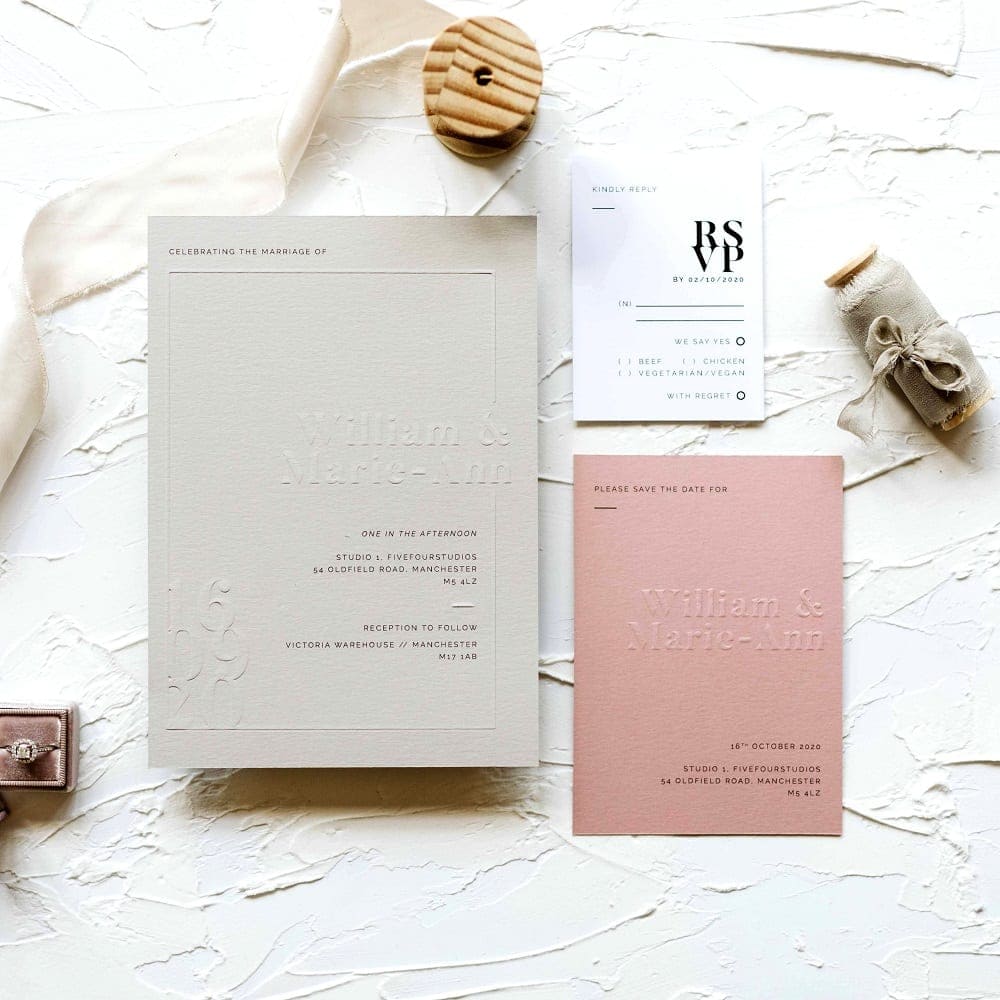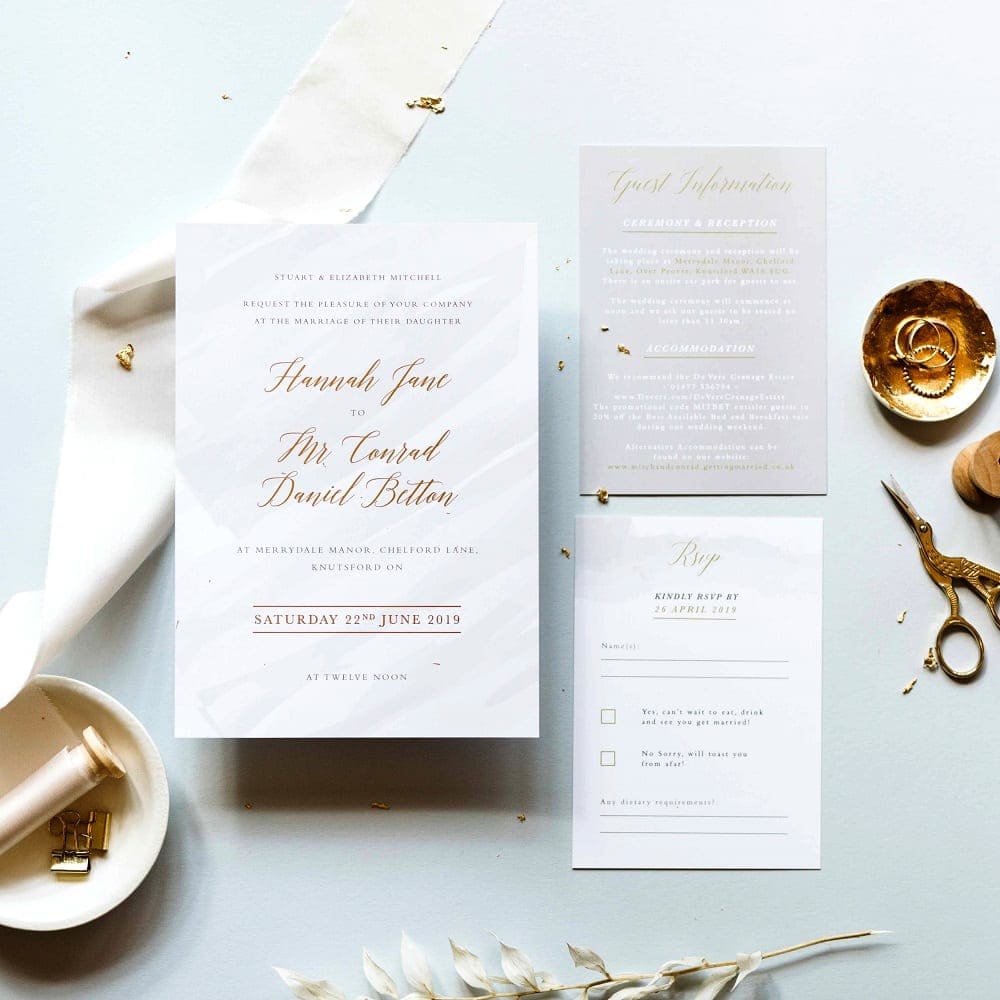 Tip 5 – Enjoy!
Last but not least, enjoy the journey! From that first consultation meeting to those finishing touches on your big day, your stationery is what makes your wedding so unique and personal to you and your special day.