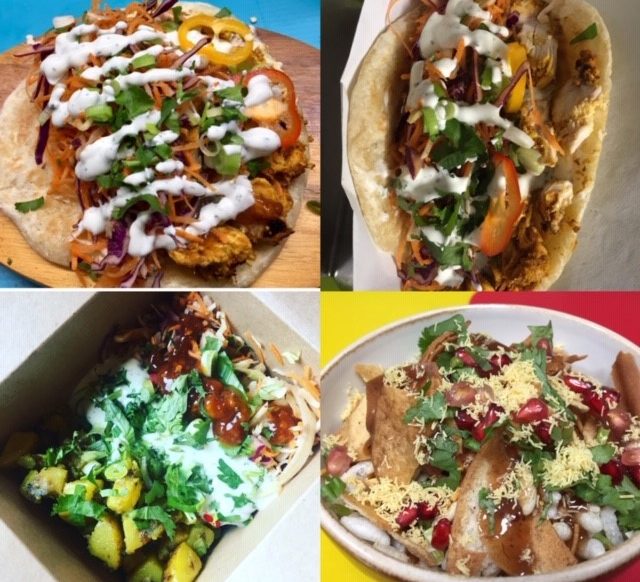 The Urban Wedding Fayre suppliers: Chiit Chaat
This weeks blog is the first in a series of blogs sharing the stories of our amazing suppliers you can see at the Urban wedding fayre. Here at the urban wedding company We pride ourselves on bringing you the best north west suppliers at our Manchester wedding FArye's!
The urban wedding fayre is like no other fair! come along to enjoy a festival feel wedding showcase we have food trucks and acts throughout the day. even if you are not getting married it is worth the day out!
First up we have one of our food trucks, serving amazing home cooked Indian street food
ChiitChaat was founded from my passion for cooking authentic recipes, passed down generations. I take great pride in lovingly creating dishes with the true taste of Indian street food and get sheer pleasure in seeing others enjoying my home made 'chaats'!
Chiit Chaat - "Indian foodworth talking about...." was born in April 2018, specialising in serving Parathas, Indianlayered bread, cooked on a "tawa" (Indian griddle), with crispy flaky layersoutside and soft inside, filledwith a range of authentic Indian savoury fillings or otherwise known as'Chaats', suitablefor vegetarians, non-vegetarians and vegans.
I want to share the artisan ofcooking the Parathas on a large Indian 'tawa', preparing 6-8 Parathas at atime. Each one prepared to perfection, crispy on the outside with softflaky layers inside, and made up with a choice of fillings! What will yours be? Chicken Tikka, Bombay Potatoes, Chole Masala, Kabuli .Channa Chaat,Papad Chaat - choices, choices!!
We're delighted to be working with the amazing Urban Wedding Company, so come and try our authentic Indian cuisine, food made with love . it's sure to tantalise your taste buds with an explosion of flavours and then gently warm you up from the inside!
you can see these amazing guys at our next urban wedding fayre at the home of grub, Fairfield social club Manchester city centre! tickets available now