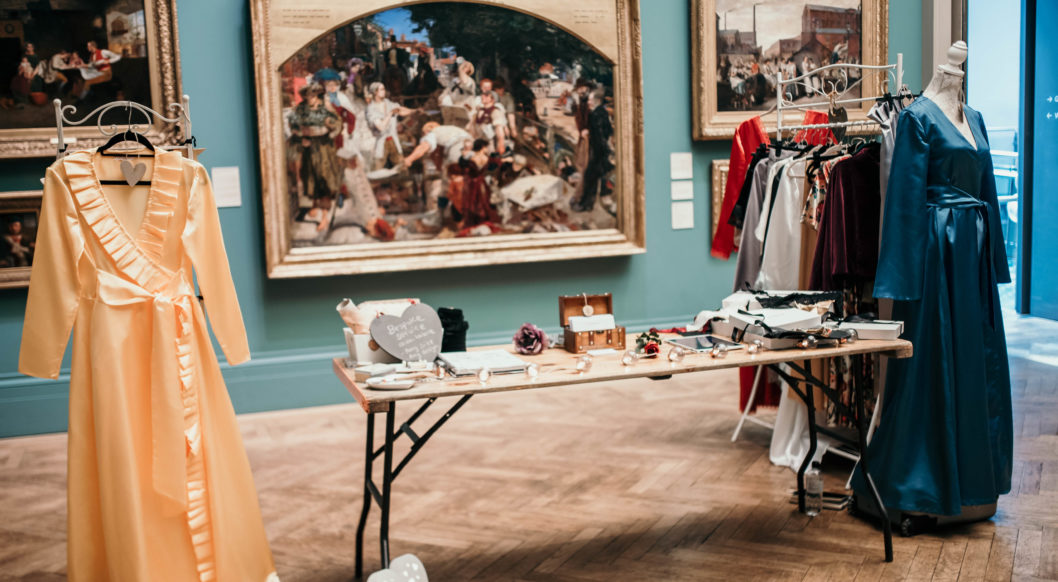 The Urban Wedding Fayre suppliers: Victoria Seraphina
This weeks blog is the first in a series of blogs sharing the stories of our amazing suppliers you can see at the Urban wedding fayre. Here at the urban wedding company We pride ourselves on bringing you the best north west suppliers at our Manchester wedding FArye's!
The urban wedding fayre is like no other fair! come along to enjoy a festival feel wedding showcase we have food trucks and acts throughout the day. even if you are not getting married it is worth the day out!
next up we have one of our urban spa suppliers, all our bridal under garment needs!
I set up Victoria Seraphina in 2017 as a response to continuing positive comments about my own personal designs and makes. I originally started making my own garments as I couldn't find the pieces that I wanted available in the shops or online, particularly for brides. I wanted to focus on decadent robes (and other nightwear and lingerie garments) that were exquisitely beautiful and full of unashamed glamour, taking inspiration from the vintage styles of the 1930s and the 1940s. So much of today's garments are practical and functional, I wanted to make pieces that were the opposite; whimsical, glamourous, frivolous and elegant. Pieces that are, in effect, completely unnecessary but the ultimate indulgence. My robes especially are very popular with brides and their bridal parties; from getting ready photos on the morning of the big day to hen-do sleepovers, wedding nights and honeymoon attire.
As well as offering ready to wear designs, I also offer a bespoke service for all of my customers, whether this is a garment you've seen on my website but would like in a particular size, length, sleeve length or an amalgamation of fabrics, design, colour or trims from different garments. I also make sure that every purchase is beautifully packaged (from the smallest pair of knickers to the larger garments) in bespoke gift boxes with tissue, ribbon and vintage inspired picture cards. As garments that are purchased as gifts or treats to yourself, it is hugely important to me that single part of the experience if enjoyable and fills you will joy when you receive it.
What I love the most about my business is being able to take a fleeting idea from a moment's inspiration and turn it into a practical realisation. I have no creative boundaries as all designs are my own. Every piece is designed, pattern drafted and handmade by myself. This makes each range exclusive but it can also be difficult being a one-woman business! You are solely responsible for everything, from the website, sales and finance to marketing, design, production, quality control and customer service. It can be difficult and pressurised at times but I love having the freedom of input in every single area and being able to make Victoria Seraphina unique.
My highlights have been being featured in ELLE magazine and being hailed as one of the Top 20 British Made Lingerie Brands in 2018 by Make It British. The best feeling in the world is when people say to me, "I've never seen anything like this before". It's a fantastic feeling that you have created that.
you can see these amazing guys at our next urban wedding fayre at the home of grub, Fairfield social club Manchester city centre! tickets available now