Planning a City Wedding?
ARE YOU PLANNING A CITY CENTRE WEDDING? THEN YOU ARE IN THE RIGHT PLACE! THE URBAN WEDDING BLOG IS NOT ONLY BRINGING YOU THE MOST STYLISH CITY CENTRE WEDDINGS TO FEAST YOUR EYES ON. WE ARE ALSO BRINGING YOU GUEST EXPERTS, CITY VENUE REVIEWS, CITY WEDDING FASHION, CITY CENTRE HENS & STAGS AND DIY TIPS FOR ADDING THAT PERSONAL TOUCH TO YOUR CITY WEDDING!
THIS BLOG IS FOR ALL YOU COUPLES LOOKING FOR HINTS AND TIPS TO MAKE YOUR CITY WEDDING PERFECT. OR FOR COUPLES WANTING TO ADD AND INDUTRIAL TWIST TO THEIR DAY. SO GET IN TOUCH AND LET US KNOW WHAT YOU WANT TO SEE UP ON THE BLOG, WHAT YOU ARE LOVING OR WHY NOT GET FEATURED AND SUBMIT YOUR CITY WEDDING TO US
THIS WEEK ON OUR CITY WEDDING BLOG WERE DISCUSSING wedding entertainment band or dj. MORE AND MORE COUPLES ARE TURNING TO HAVING LIVE MUSIC FOR THEIR EVENING ENTERTAINMENT SO ARE DJ'S BEING SHUNNED?
Hell No, WE DON'T THINK THEY ARE. IT'S JUST THE OLD FASHIONED DJ PLAYING CHEESY MUSIC WHO HAve DEFINITELY BEEN SHUNNED. WE LOVE LIVE MUSIC, BUT WE ALSO LOVE A DJ WHO KNOWS HOW TO FILL A DANCE FLOOR. WE'RE PRETTY LUCKILY ENOUGH TO KNOW LOTS OF BOTH AMAZING BANDS AND GREAT DJ'S.
COUPLES ARE FINDING SO MANY WAYS TO BE DIFFERENT FOR THEIR WEDDING ENTERTAINMENT AND BRING THEIR PERSONALITY TO THE WEDDING. OF COURSE WE'RE HUGE FANS OF THIS.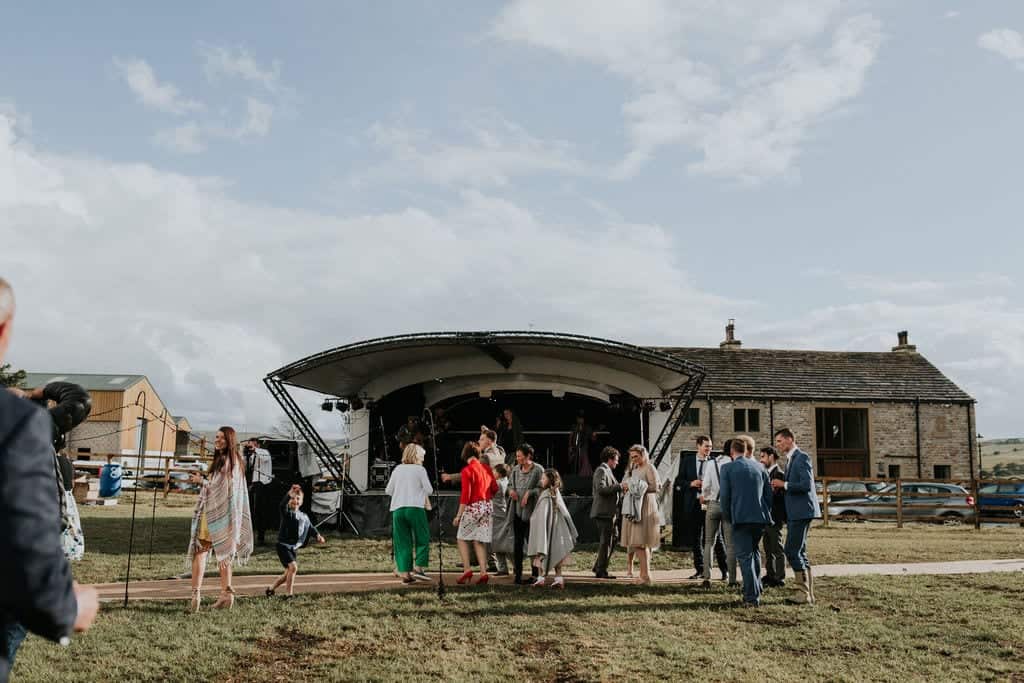 Band or DJ?
CHELLE HAS PLANNED LOTS OF WEDDINGS. SO has SHARED TWO OF HER FAVOURITES FROM THE LAST COUPLE OF YEARS WHERE COUPLES CHOSE TO BE DIFFERENT FOR THEIR ENTERTAINMENT.
FIRST OFF WE HAVE ZACH & VICKY – THEY HAD A VERY PERSONAL WEDDING BY GETTING MARRIED IN THE WOODS ON THE LAND WHERE SHE GREW UP, FOLLOWED BY A WEDDING BREAKFAST IN A TIPI. THE WEDDING RECEPTION REALLY WAS SOMETHING DIFFERENT AS MUSIC IS A HUGE PART OF THEIR LIVES AS THEY GO TO LOTS OF FESTIVALS.
SO, WHY NOT HAVE ONE FOR YOUR WEDDING RECEPTION. THEY HIRED IN A STAGE AND HAD SEPARATE BANDS ON THOUGH OUT THE EVENING THE LAST BAND BEING BAND-E–OKE. YEP WE KNOW SUPER COOL RIGHT? WHAT WAS EVEN BETTER WAS THE FACT IT ABSOLUTELY POURED IT DOWN, BUT ALL THE GUESTS EMBRACED IT AND HAD A FAB TIME!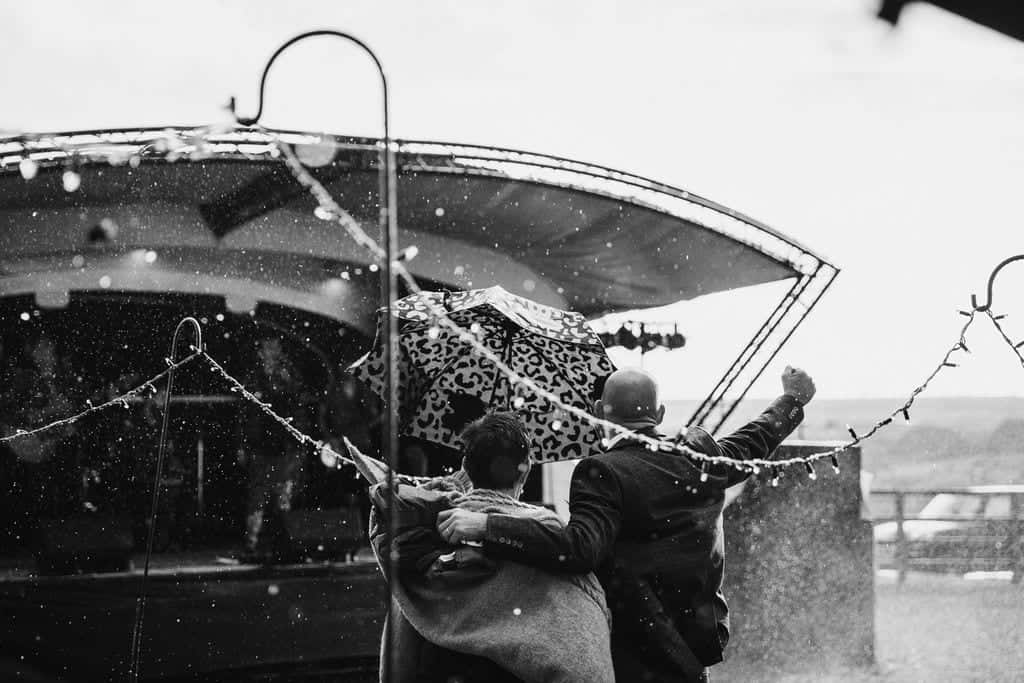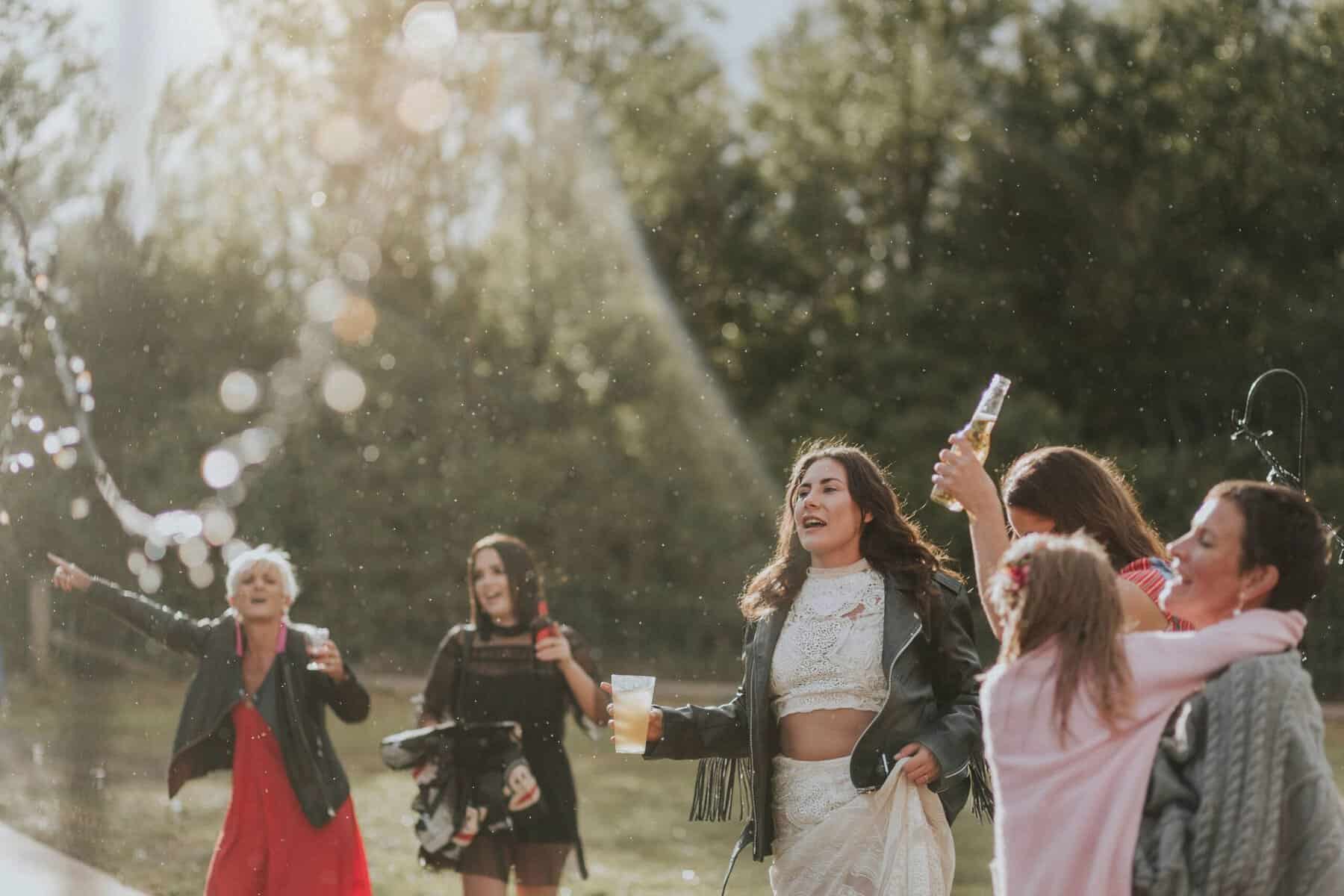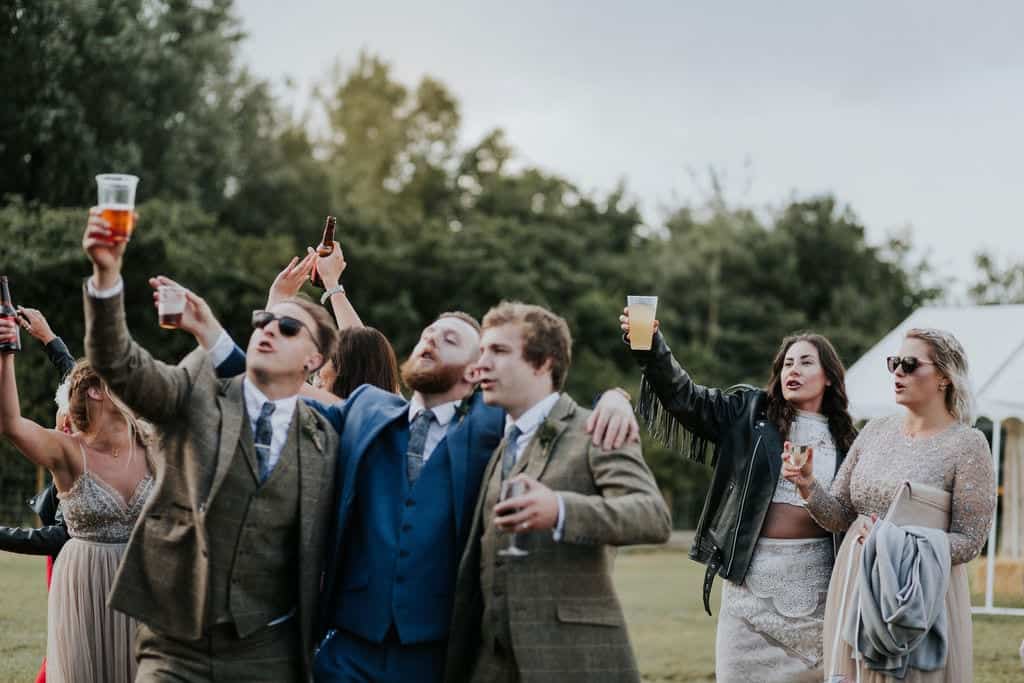 Surprise your guests – wedding entertainment band or dj
THE LAST WEDDING OUR CHELLE PLANNED WAS FOR AUSTRALIAN COUPLE TOM & JESSIE. THEY GOT MARRIED IN A LOVELY BARN IN STAFFORD-SHIRE. THE COUPLE ARE HUGE ON MUSIC AND EVEN HAD EACH TABLE NAMED AFTER ONE OF THEIR FAVOURITE BANDS OR SINGERS.
THEY ALSO WENT ONE STEP FURTHER FOR THEIR RECEPTION. THEY HAD HIRED A LIVE BAND AND SURPRISED THEIR GUESTS WITH THE FIRST SONG OF THE NIGHT, AS THEY PERFORMED IT! YEP, THE BAND WERE IN ON IT AND SO WAS CHELLE NO-ONE ELSE KNEW. WHAT A GREAT SURPRISE FOR THE GUESTS!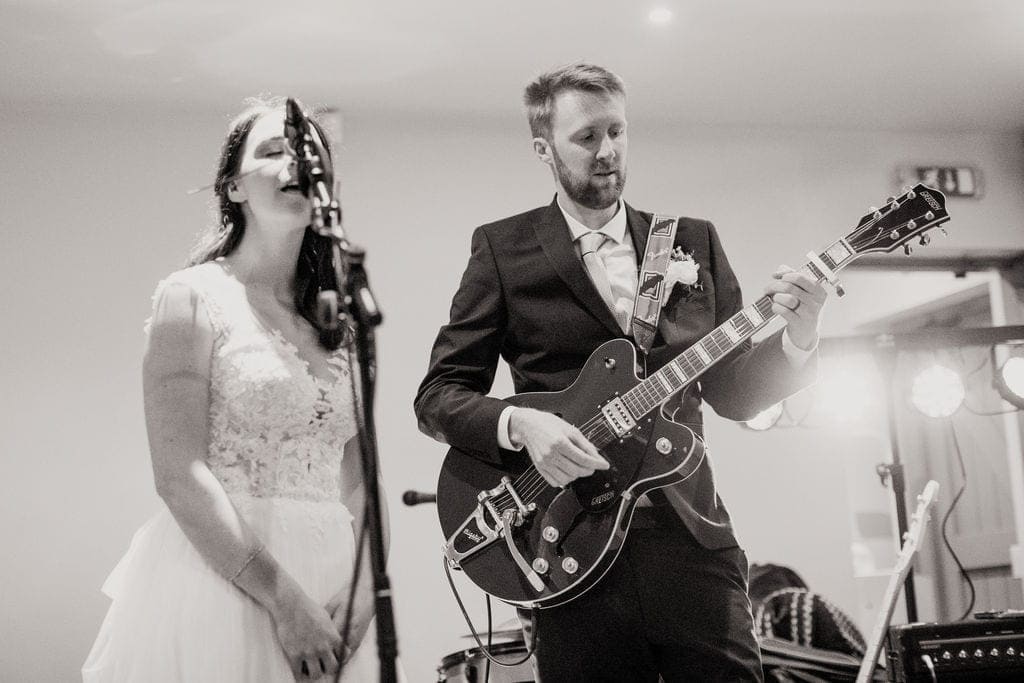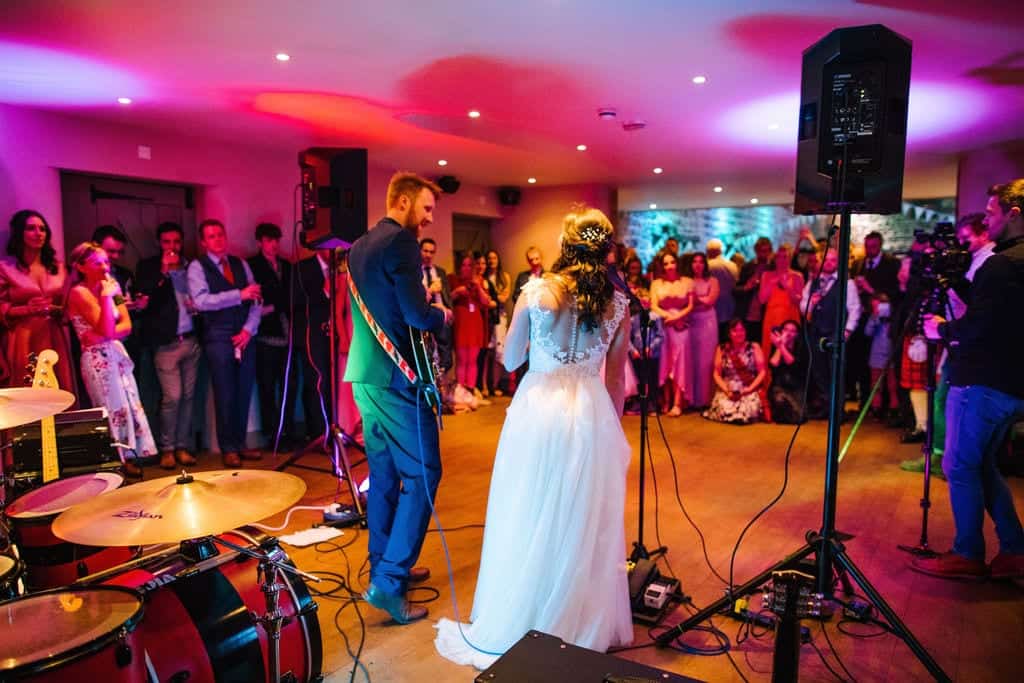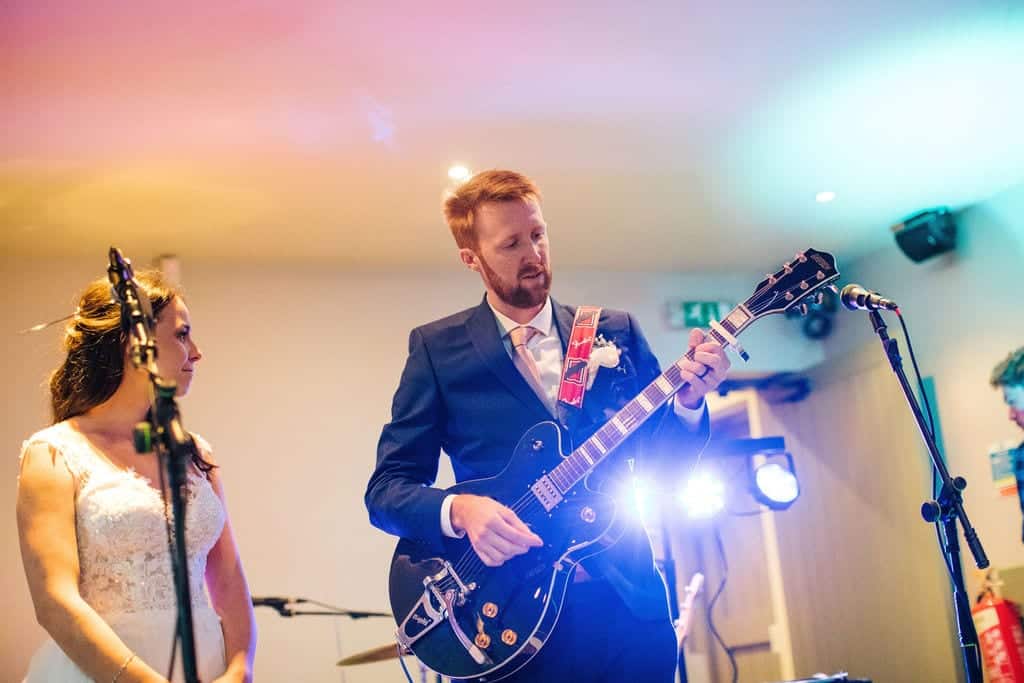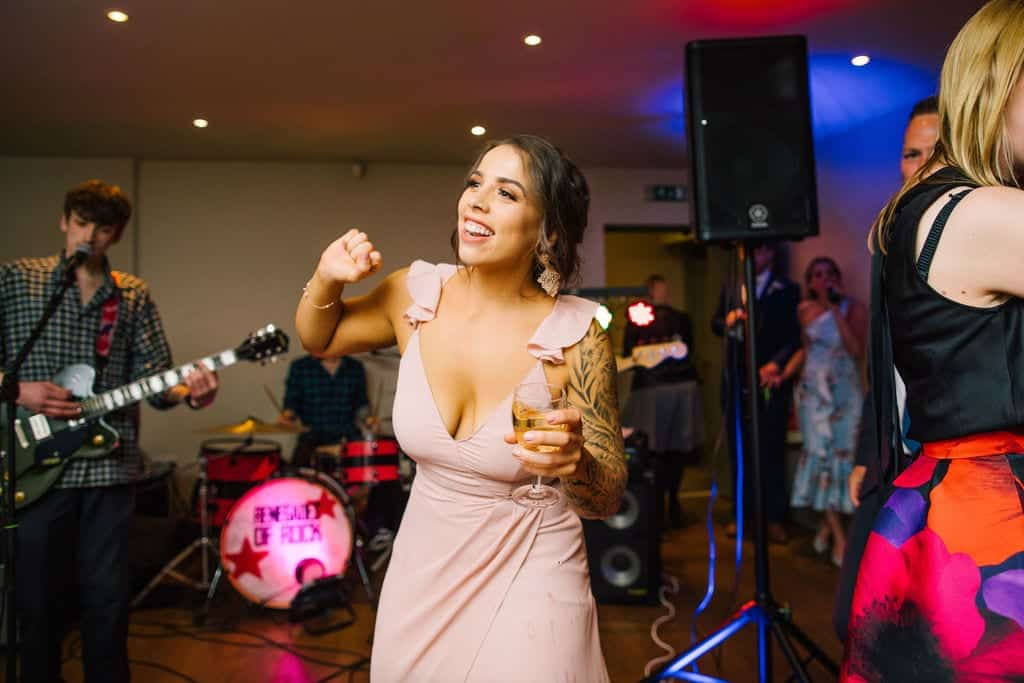 Amazing DJ
A COUPLE OF WEEKS AGO ZOEY ATTENDED THE WEDDING OF HER BROTHER AT THE WONDERFUL STIRK HOUSE. SHE ADMITS WHEN SHE FIRST HEARD THEY HAD BOOKED A DJ SHE WASN'T KEEN. BOY WAS SHE WRONG, JO & DAVID HAD BOOKED THE FANTASTIC DJ COAST TO COAST AND WOW DID HE HAVE THAT DANCE FLOOR ROCKING.
FOR THEM THEY WANTED A CLUB VIBE AND THE DANCE FLOOR FULL AND THAT'S EXACTLY WHAT HAPPENED.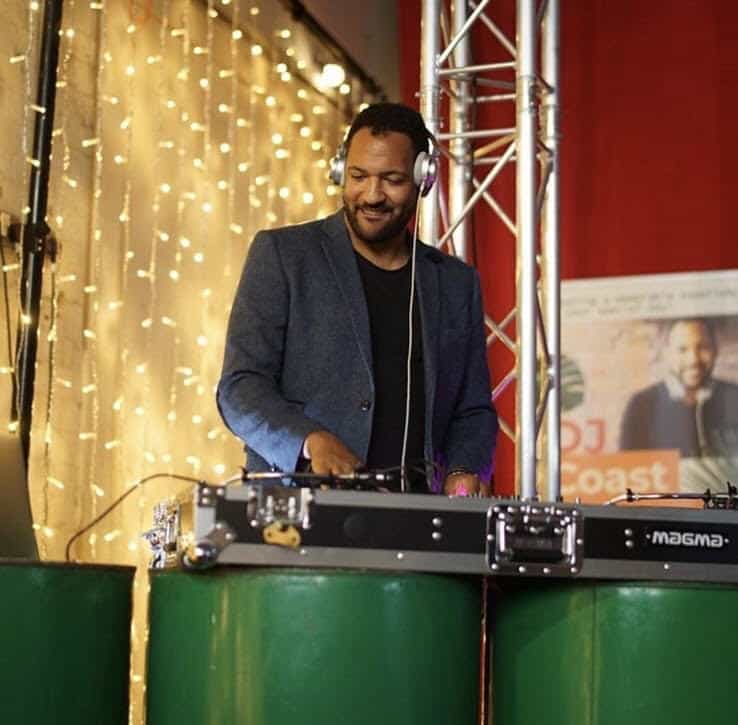 Get that floor rocking
WE ASKED JO FOR A FEW WORDS ABOUT HIS SERVICE, SHE SAID
"COAST TO COAST WENT ABOVE AND BEYOND TO MAKE MY WEDDING PERFECT. THEY LISTENED TO ALL MY REQUESTS AND DELIVERED THE BEST PARTY EVER!! MY GUESTS HAVE ALL COMMENTED ON HOW GOOD THE DJ WAS. REALLY DID A FANTASTIC JOB COULDN'T RECOMMEND ANYONE ELSE."
SO, NEVER UNDERESTIMATE THE DJ OR THE BAND AT A WEDDING AS YOU NEVER KNOW WHAT'S GOING TO HAPPEN, JUST GET THAT DRINK DOWN YOU AND START ROCKING THAT DANCE FLOOR!