Our who we love blog this month is all about bespoke wedding outfit designer Eliza May Atelier based in Cheshire. We've always flown the flag for independent wedding suppliers. Don't get us wrong there are some amazing big brands but for us nothing is better than a small business. We think they provide such a personal service. 
Have you considered a bespoke wedding outfit? Just think of the endless possibilities you can have designing what you will wear on your wedding day. Miriam who owns Eliza May Atelier tells us all about how she became a wedding outfit designer.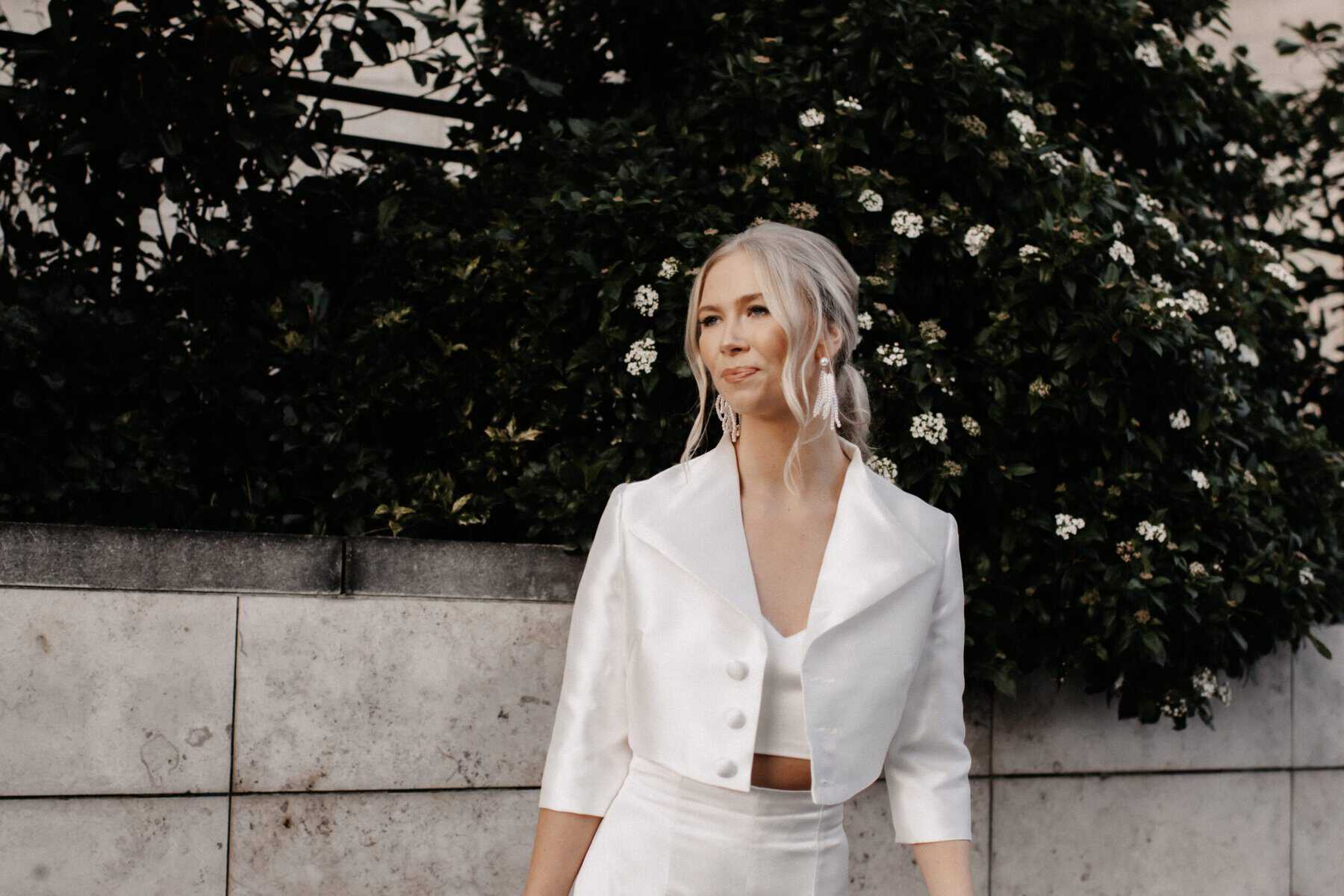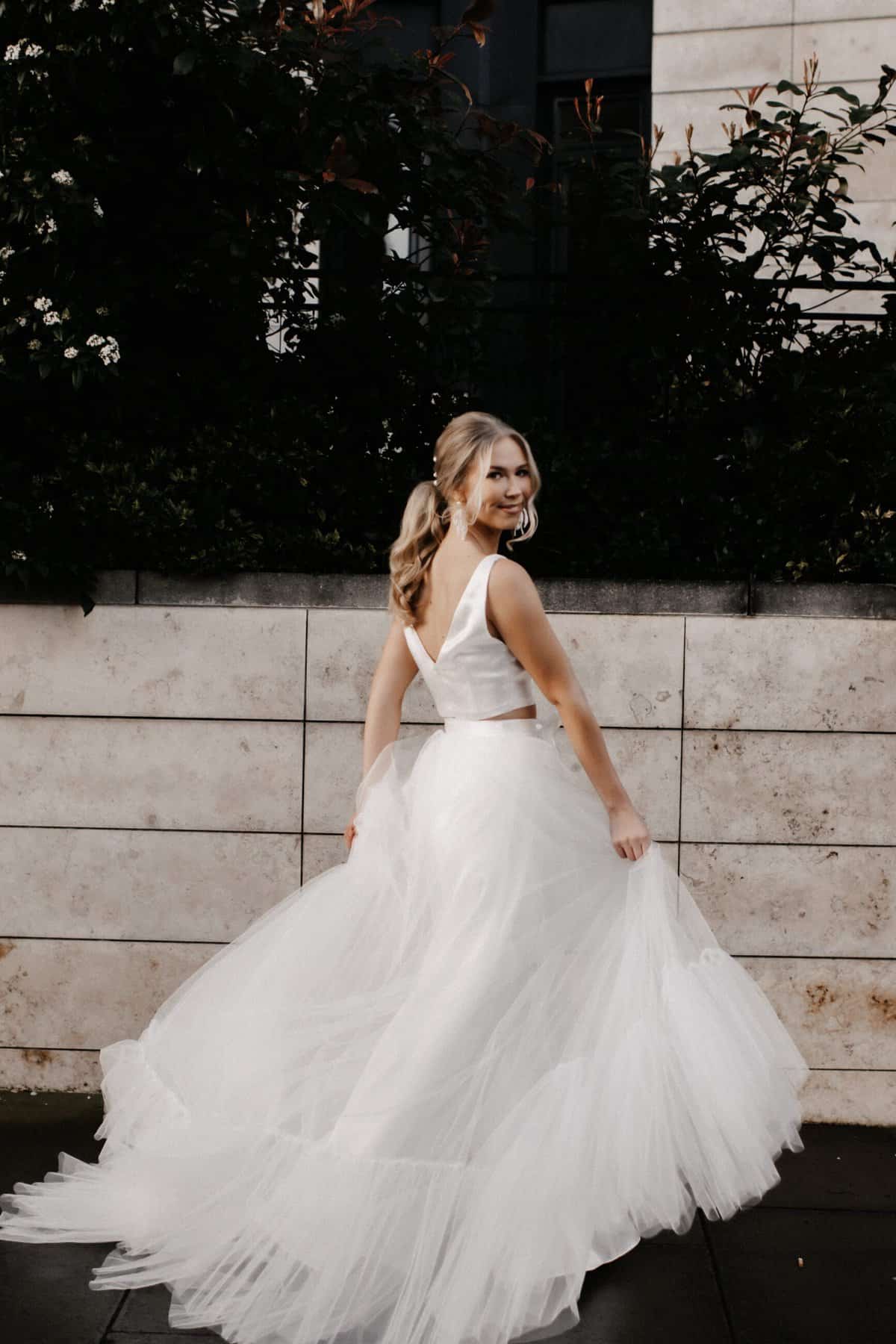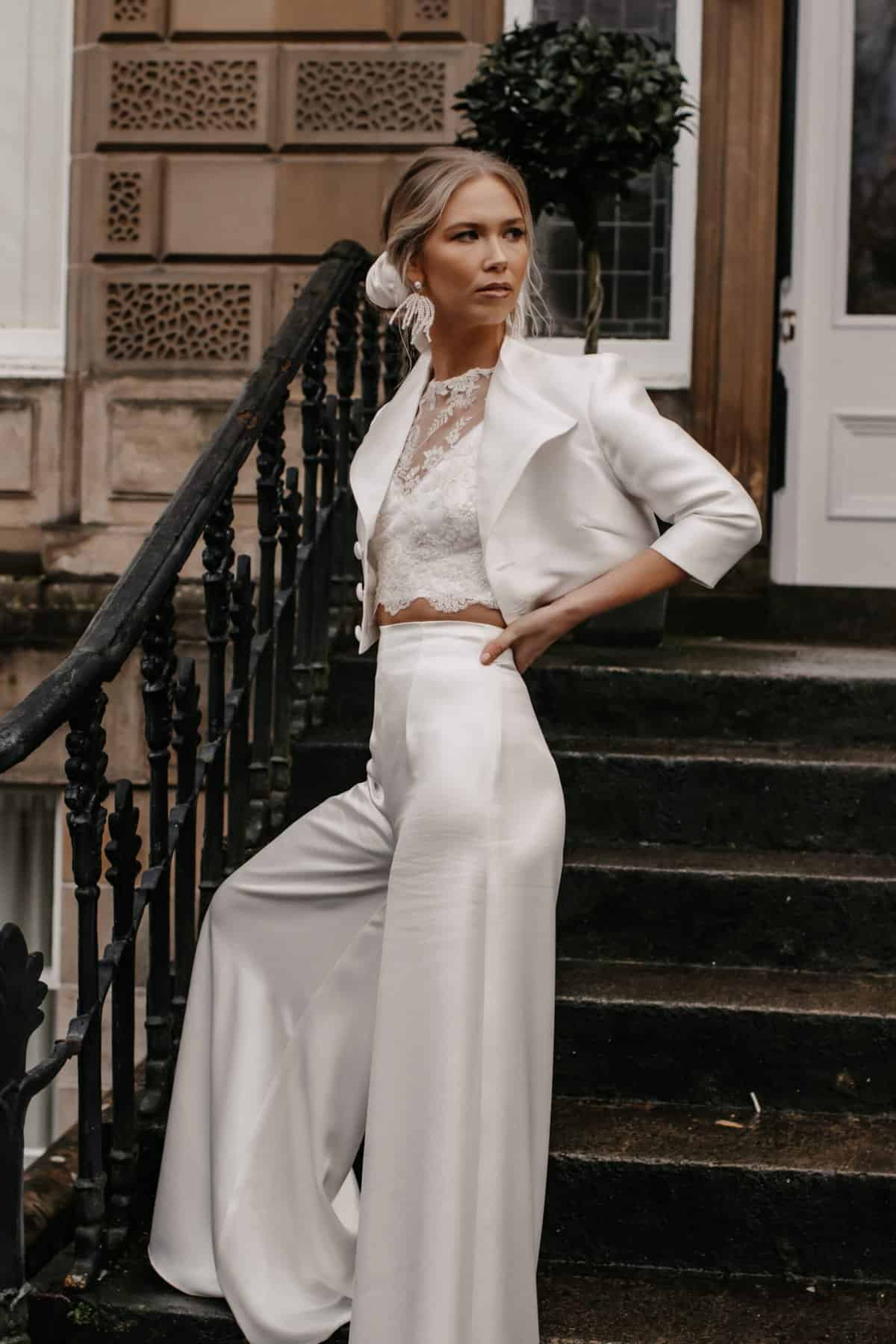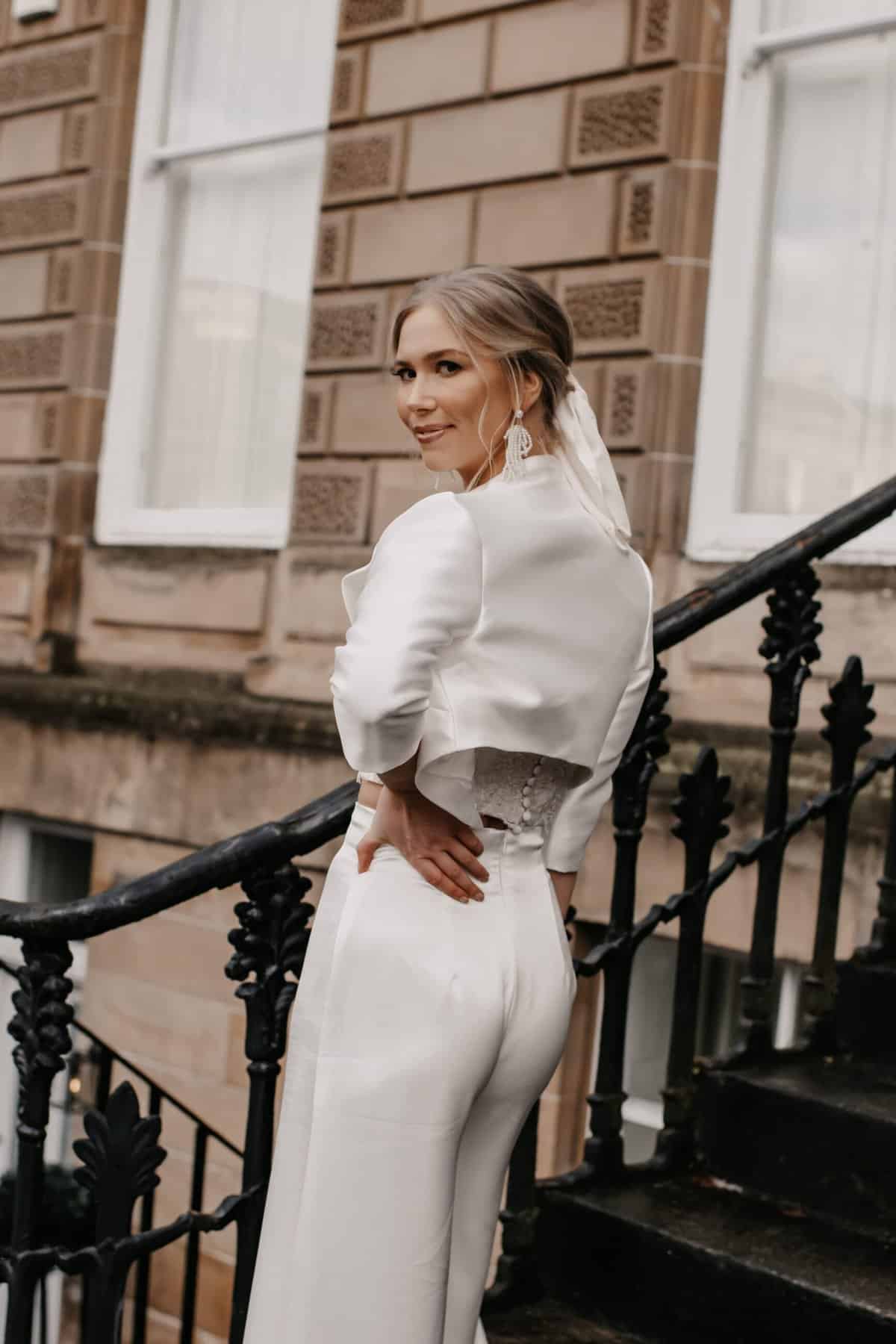 How did you become a bespoke bridal outfit designer?
I have been obsessed with pretty dresses since I was really small. My childhood was filled with barbie dresses made from scraps of lace and satin from my mum's old projects and my dad's old t-shirts. I would watch avidly as mum created or altered dresses, and it wasn't long before I was helping out. Four of my classmates were early customers when it came around to our high school prom. Although I have to credit mum for doing more than her share of the work!.
So I don't think it came as a surprise to anyone when I decided to study Clothing Design and technology at university. During my time there I got to explore more of the fashion world and discovered that my passion definitely lay in bridal wear. Which is why, when it came time to write my dissertation, I chose to focus on bridal wear. I began to research topics and came to the realisation that the wedding industry can be incredibly wasteful. I remember trawling through endless websites, articles and books. Even trying various combinations of words on google and just being so frustrated by the lack of options for the sustainably minded bride. It was as I chose the topic of sustainable bridal wear for my dissertation that the seed of Eliza May Atelier was planted in my mind.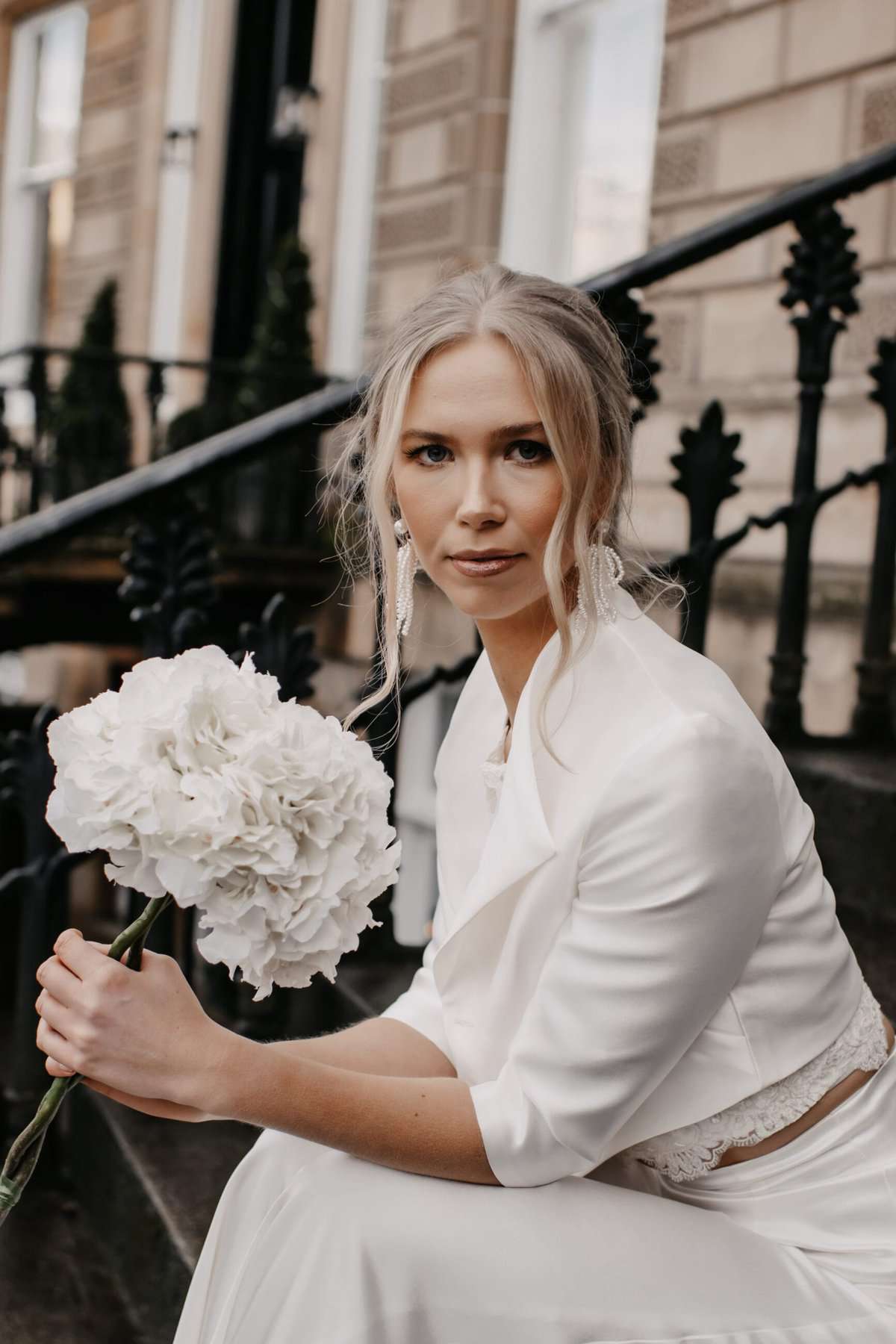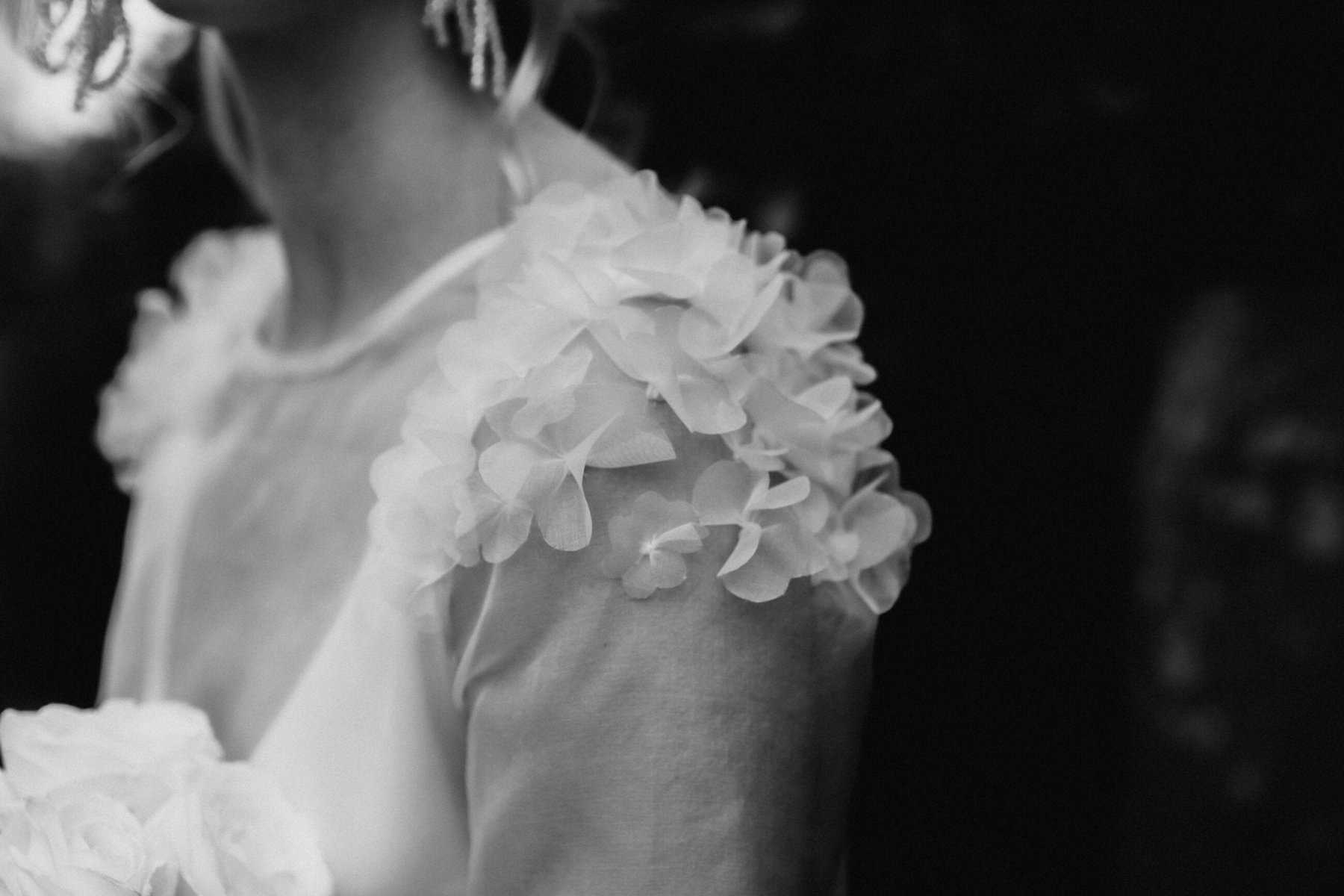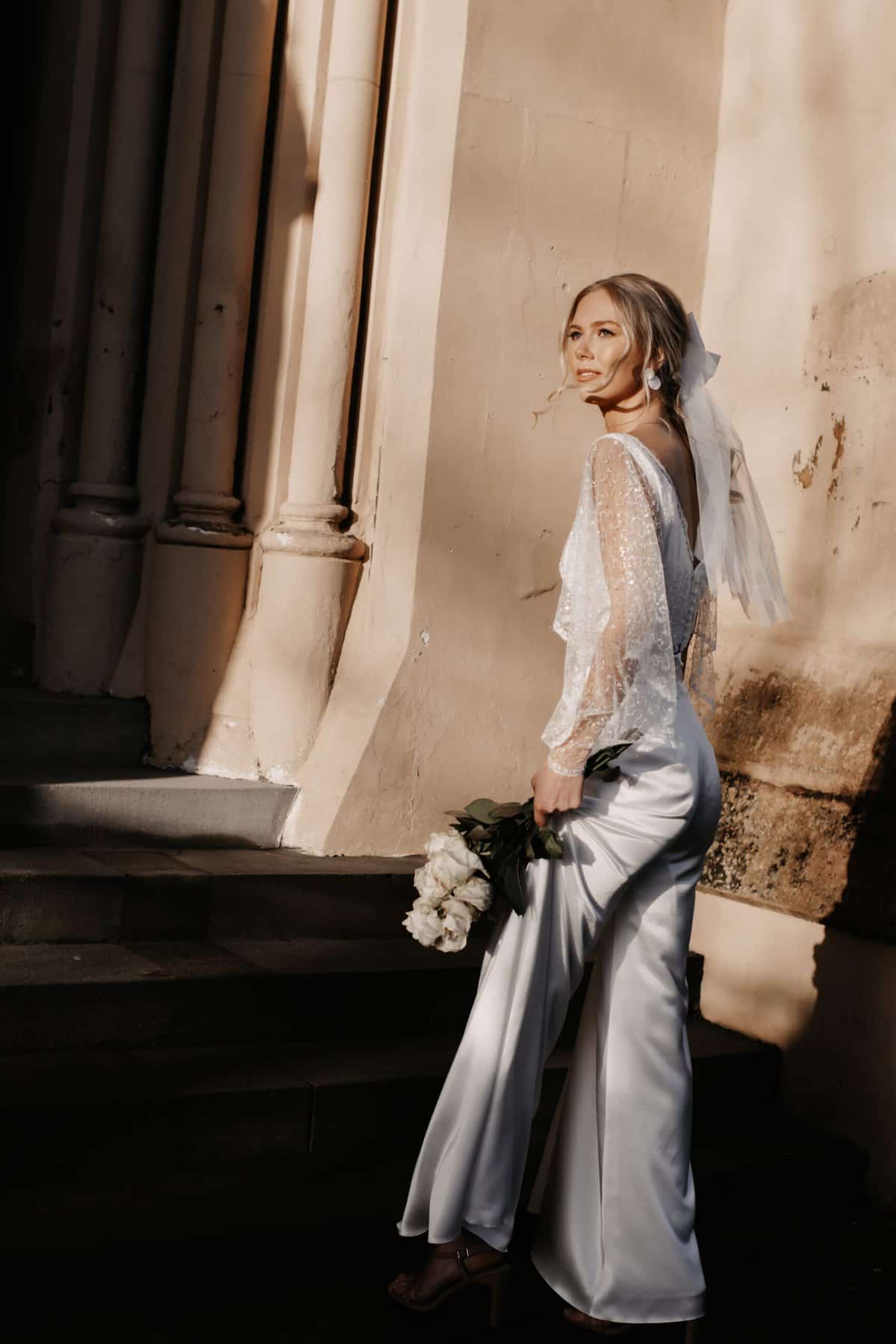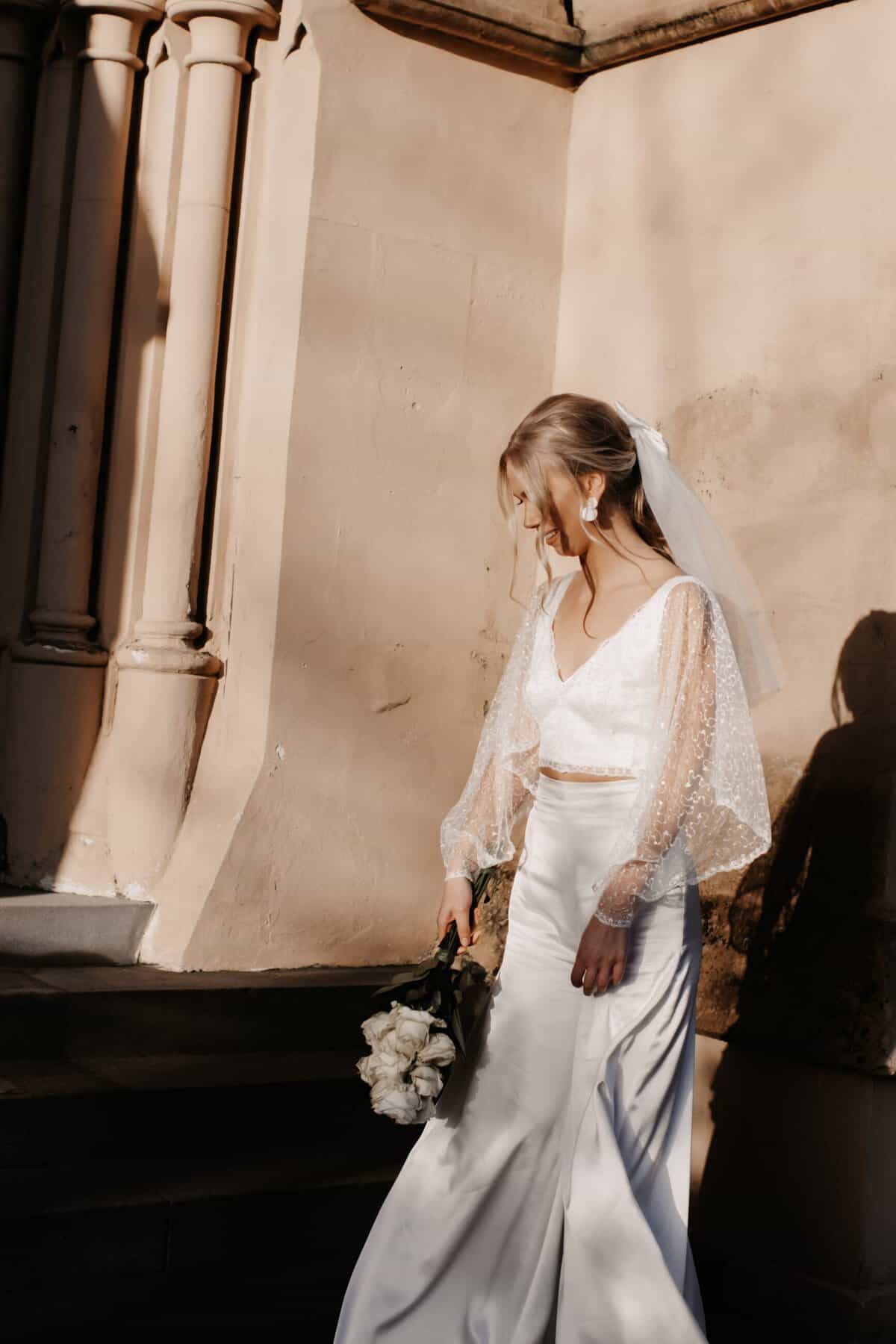 I knew I wanted my own brand.
In the years following my degree I tried my hand at different things. Yet somehow this idea of having my own brand simmered at the back of my mind. Growing on its own, developing as I happened to come across new ideas and explore new fabrics. Through a few years as a Design Technology teacher, I kept up my dressmaking as a hobby.
Some of my first designs were sketched on the corner of lesson plans or my school diary. It didn't take me long to come to the conclusion, that where my heart really lay, was in bridal wear. I returned to my roots and worked as a seamstress. Partly with my mum in her business, and partly for other people. But, even though I enjoyed the work, I began to consider the possibility of working for myself, producing my own designs.  It was at that point that I decided to make a proper go of creating a business.
I ambitiously ordered 500 labels with my logo on, and the journey began.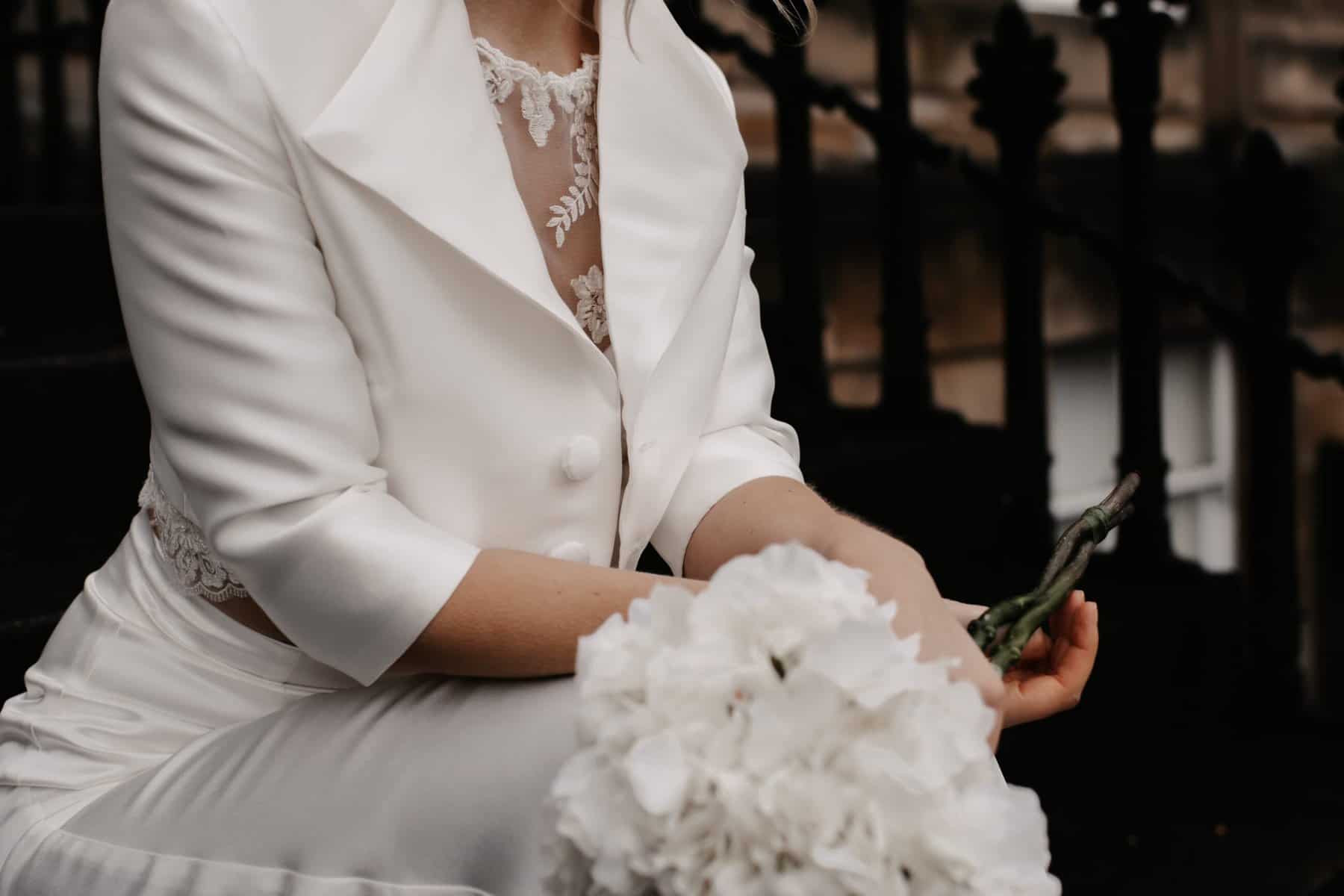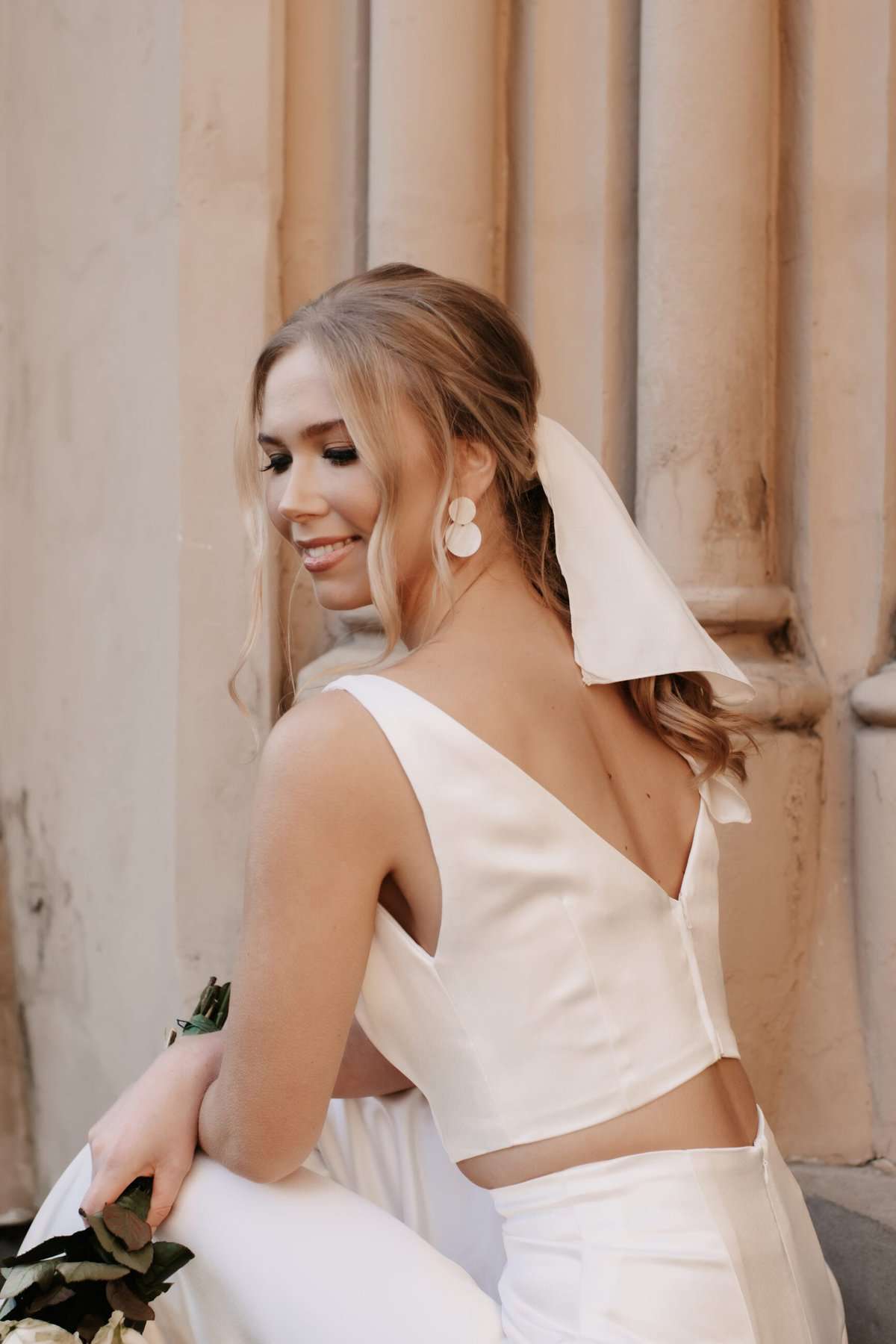 Finding my feet
I went back to some of the research I had done at uni and began to delve further and further, falling down the google rabbit hole. Even in the five years since graduating, the spectrum of fabrics available had dramatically increased and it really excited me. I am quite a tactile person and I love the different textures of fabrics.
Put me in a room with a box of fabric and lace samples and I am more giddy than a kid in a candy shop! I made a few bespoke bridal gowns for friends. One of which earned me an invitation to India and the chance to explore a whole new world of fabulous fabrics! I continued to alter bridal gowns as I cemented ideas that had been only partly formed until then.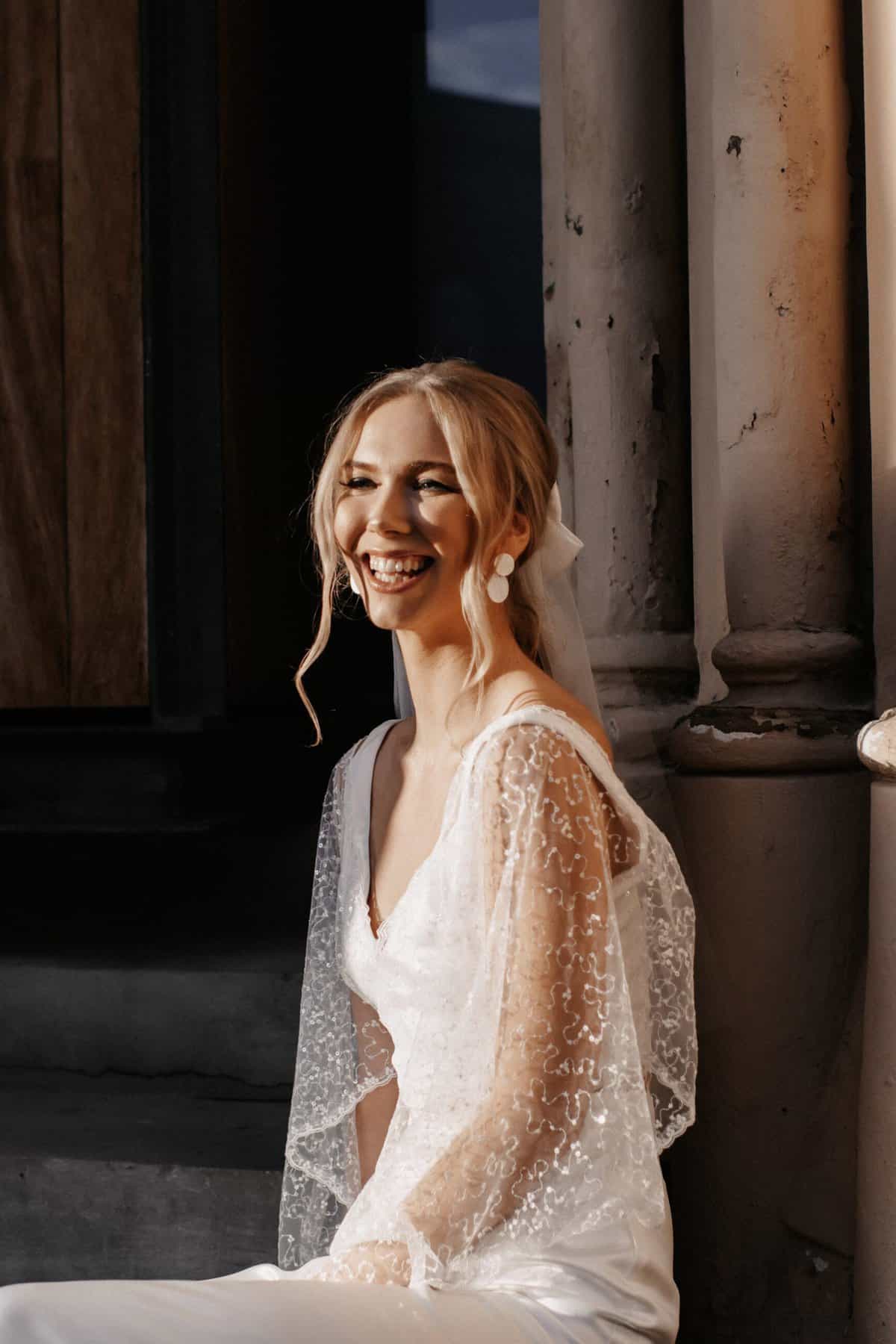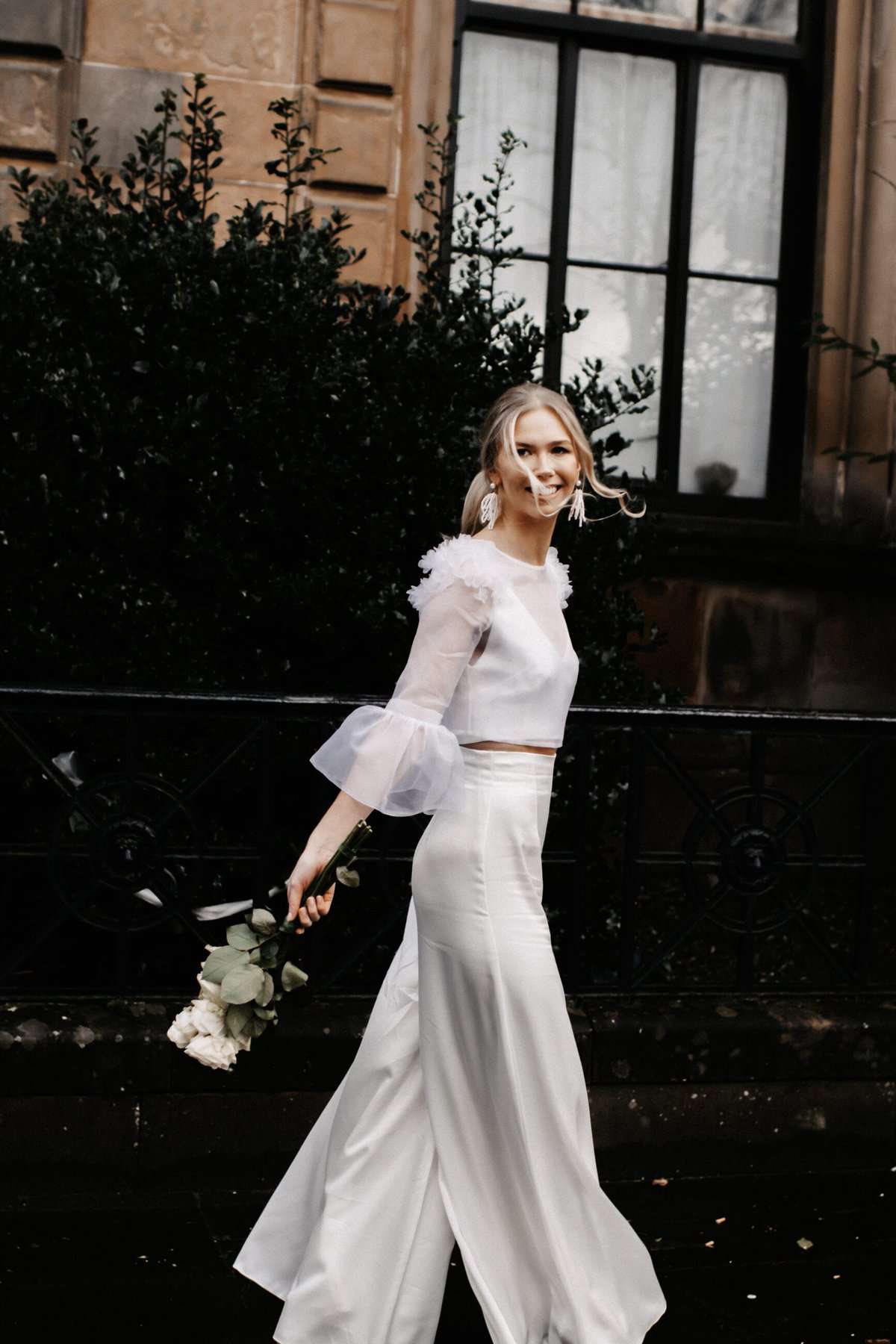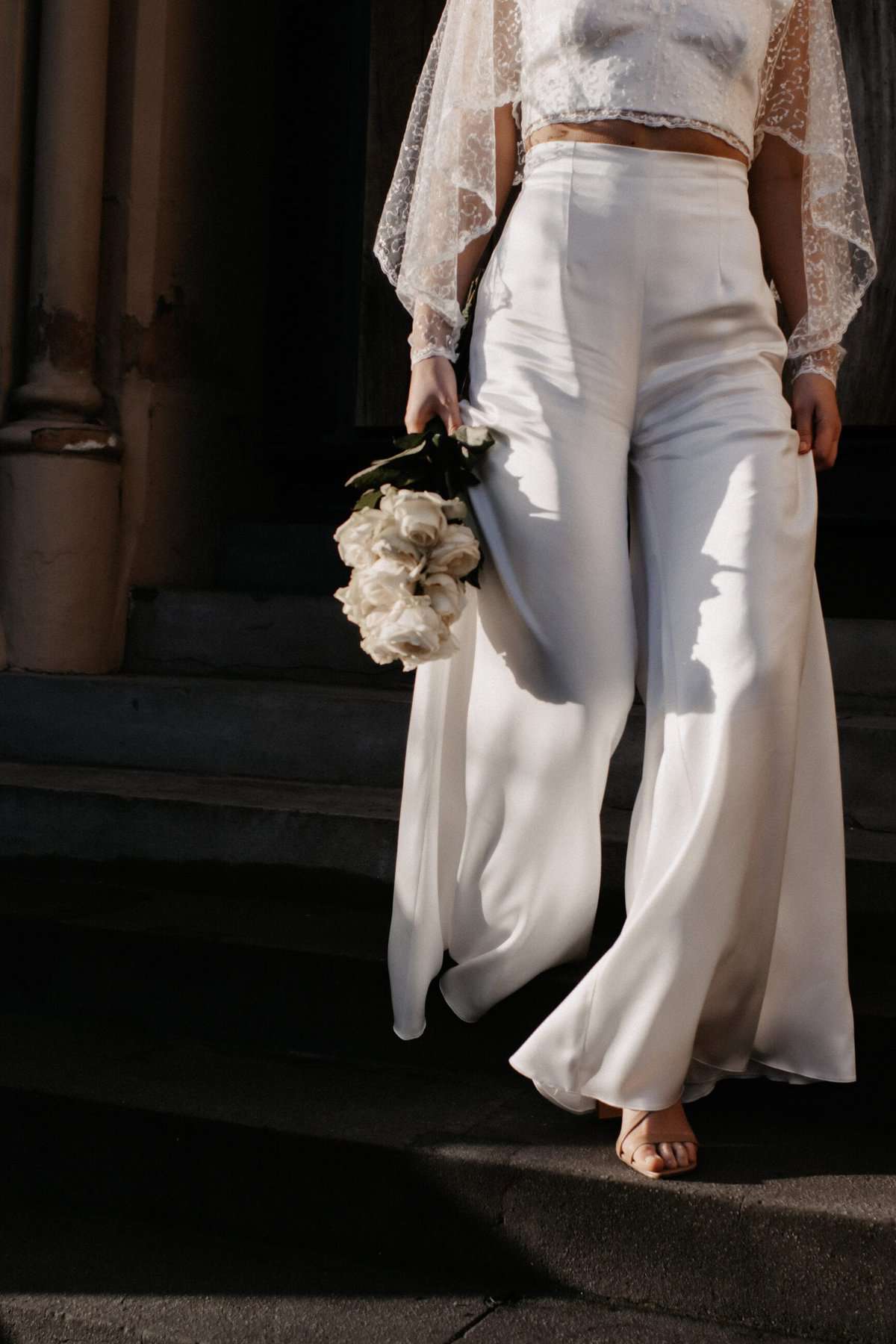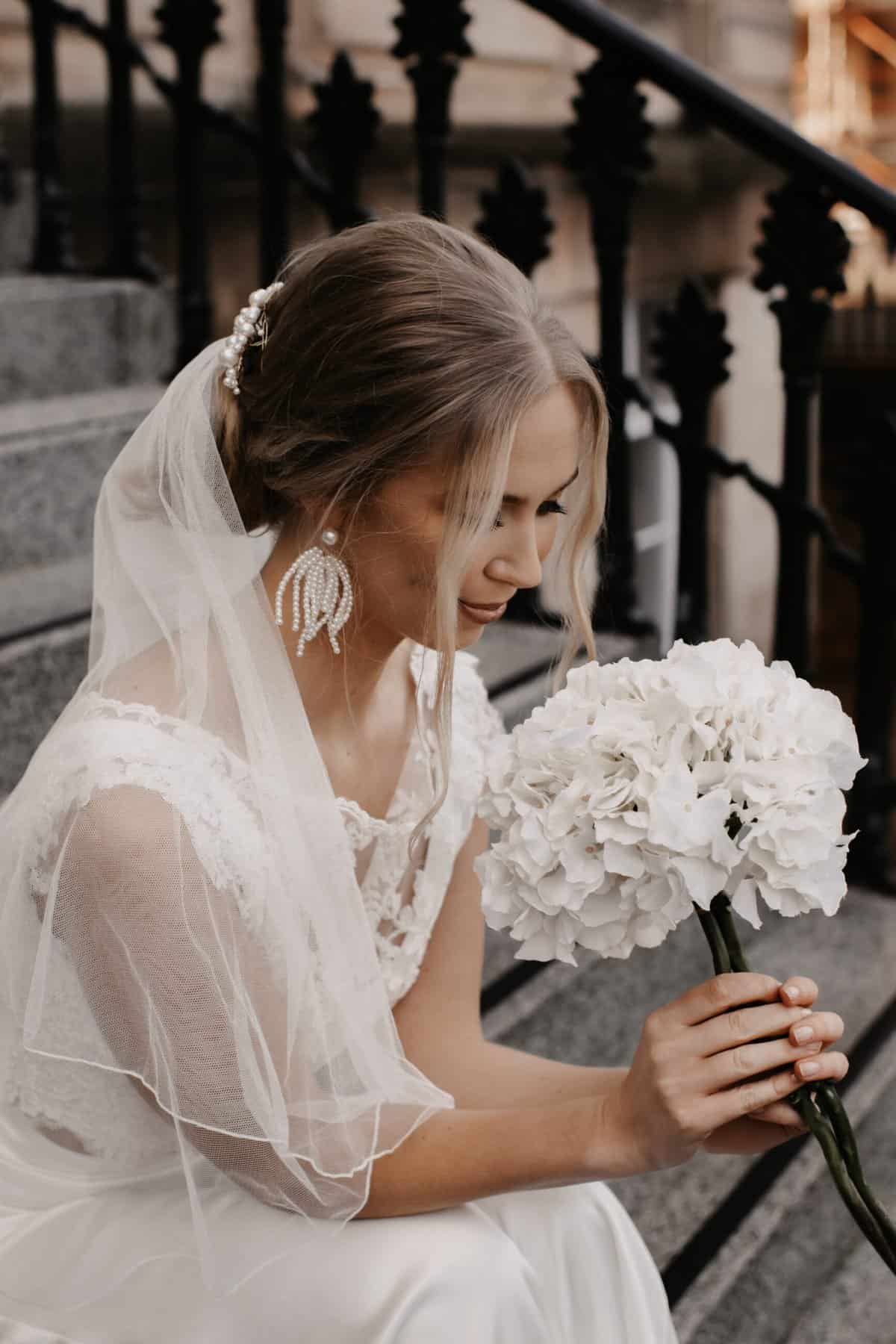 Getting creative
When March 2020 arrived and with it a global pandemic. I had literally just started out on my own and was incredibly daunted by the prospect while the world was in such chaos. But I have learned to count my blessings. Though incredibly difficult, this time has allowed me to step back from other things and really focus on my dream and the direction I wanted it to go.
I decided from the start that sustainability was going to be a key part of my brand ethos. While lockdown 1.0 gave me the space to dream, lockdown 2.0 gave me the time to get creative and actually make the pieces that had been growing in my thoughts for so long. It was so much fun to think about what I could make with the fabric I already had. Then to order new fabrics and play around with swatch combinations until the bespoke wedding outfit pieces came to life.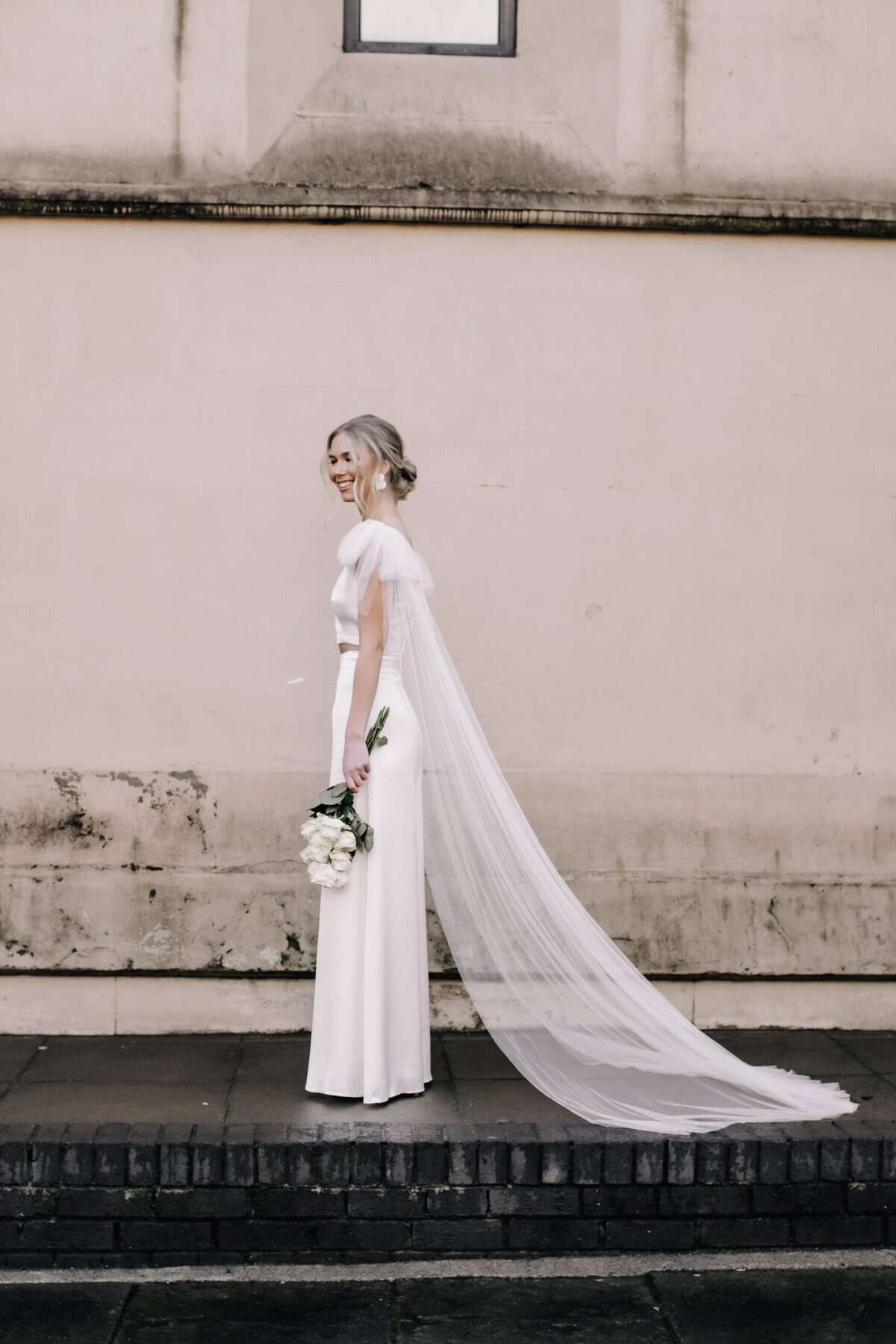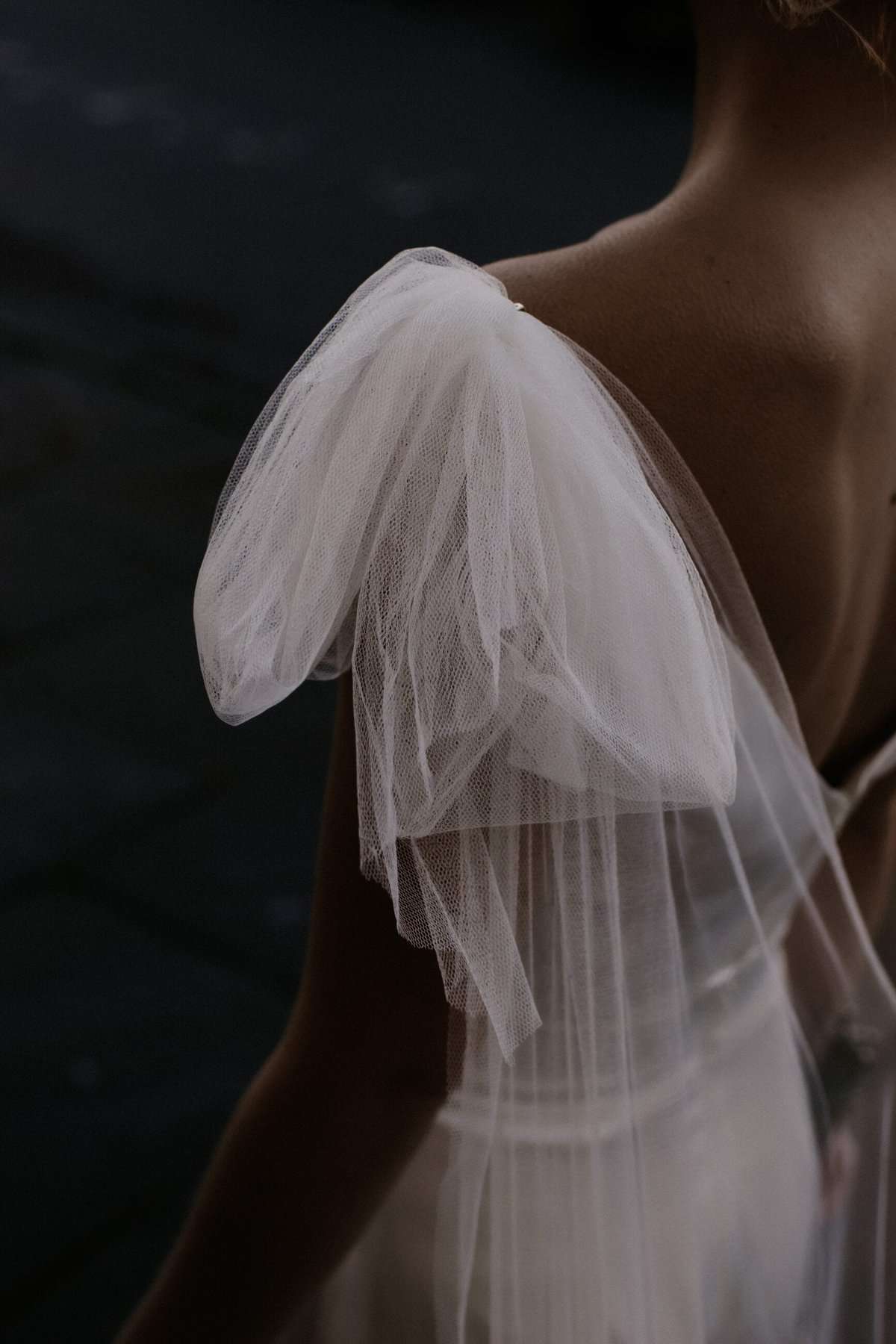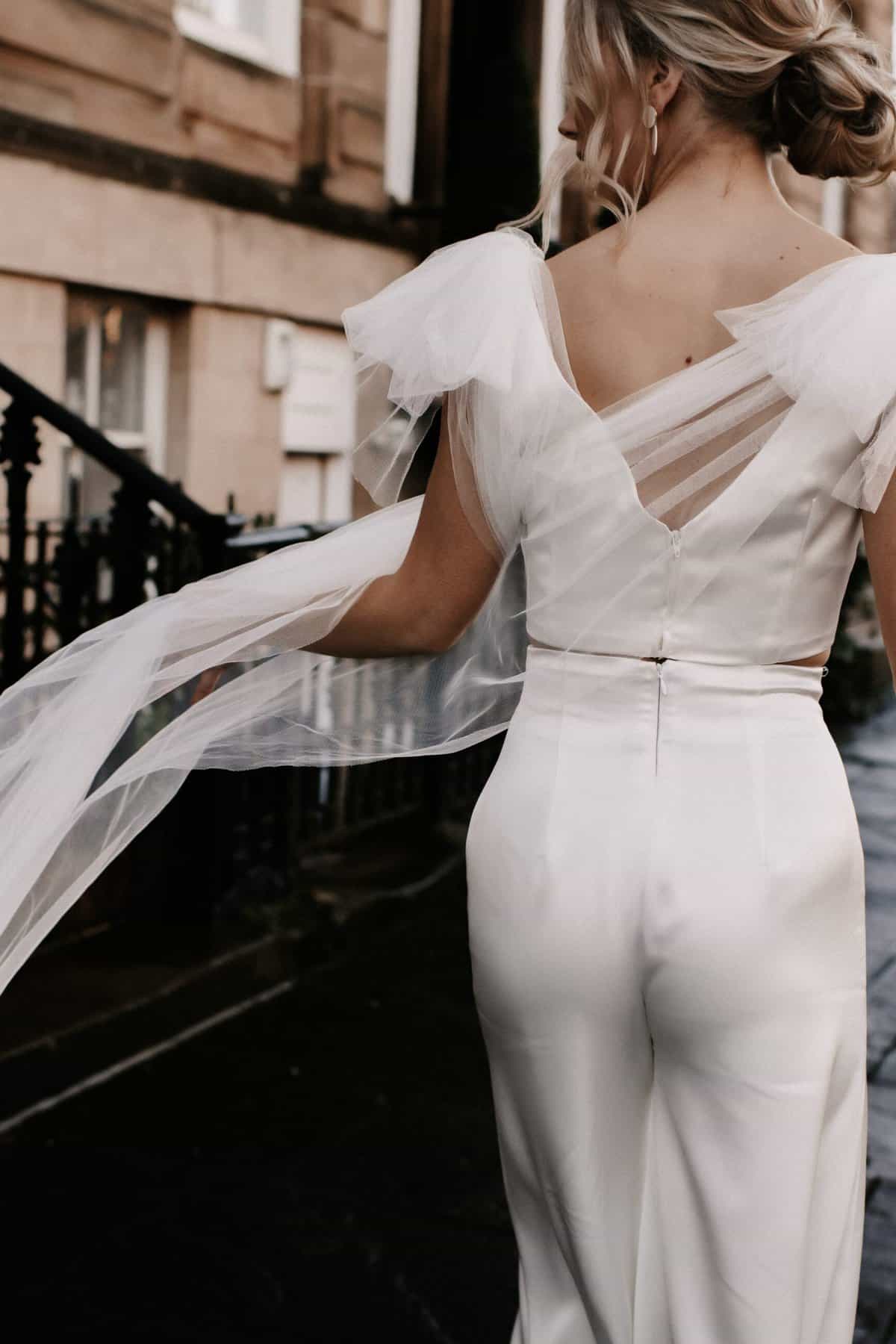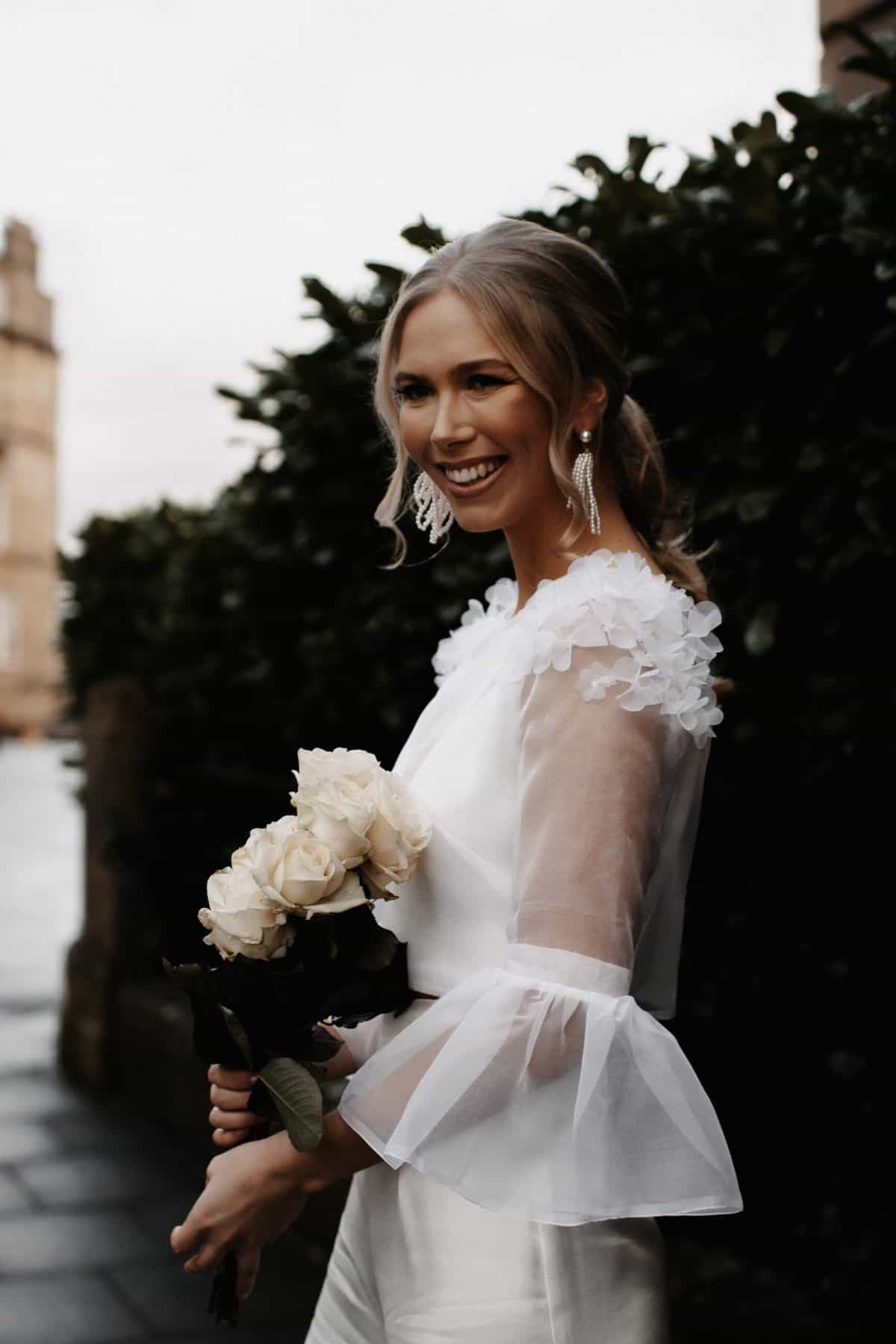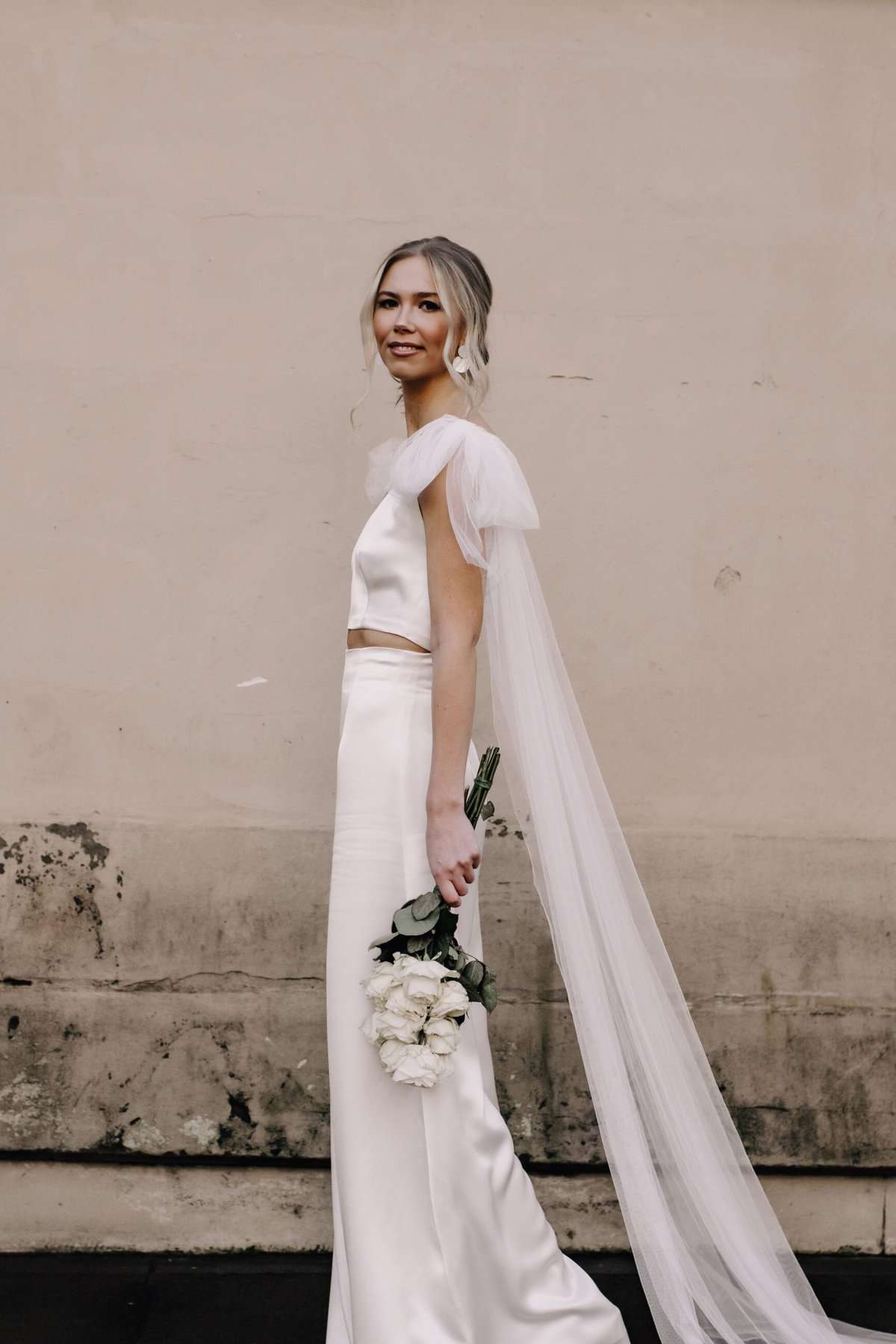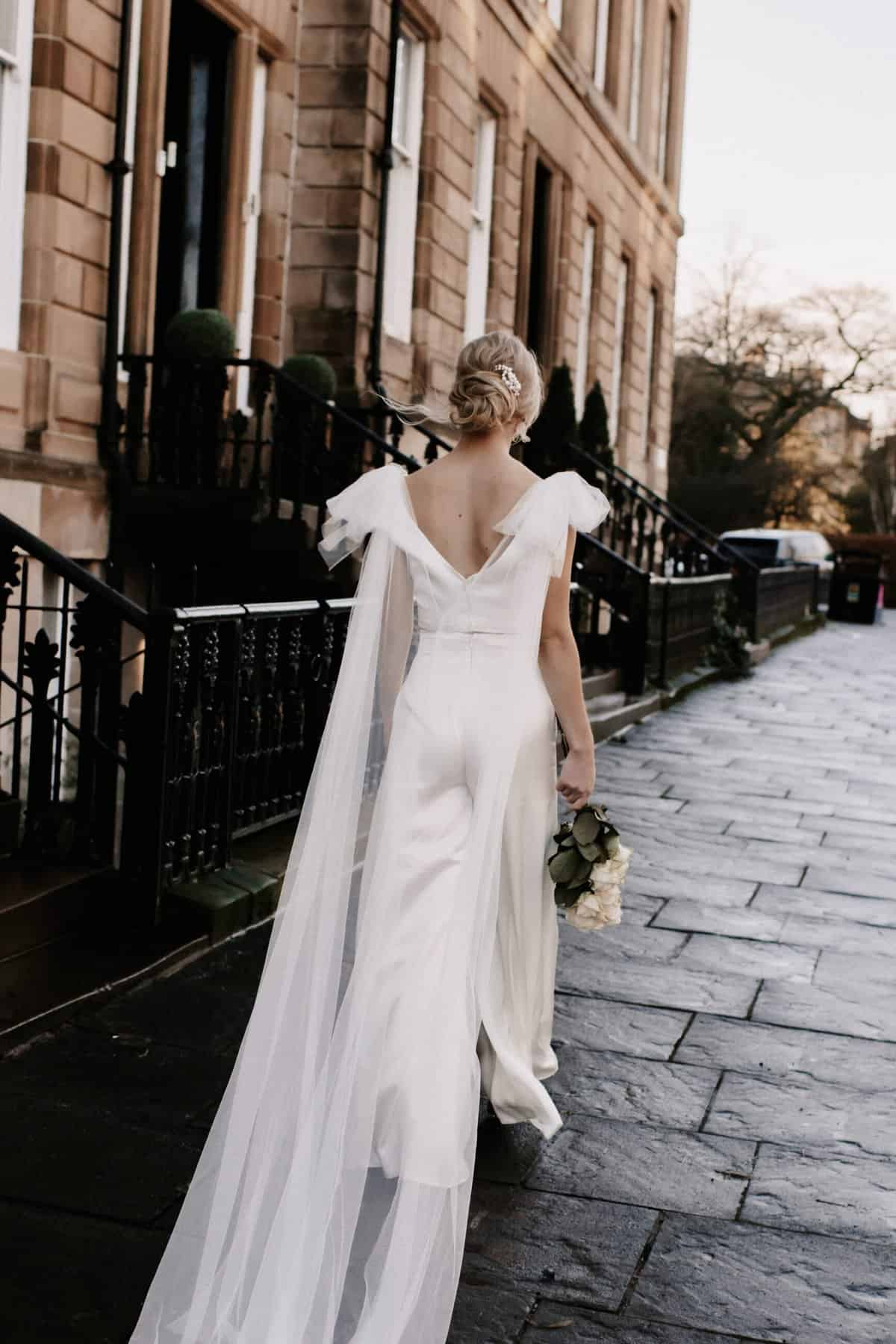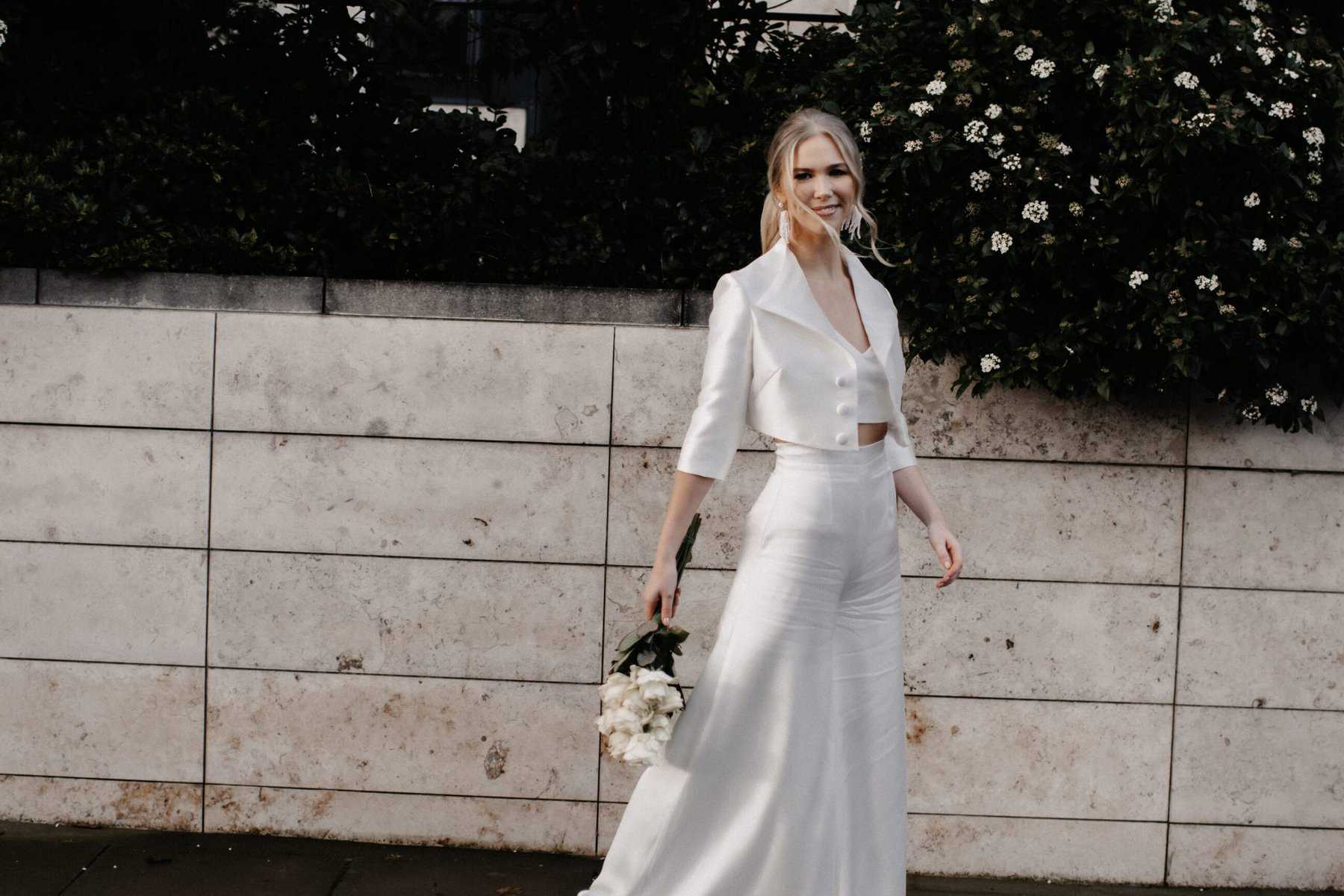 Sustainable bridal wear
Each of my pieces has been designed with sustainability in mind. it works on multiple levels for some of them too. As well as trying to use sustainably produced fabric as much as possible, I am also a massive fan of re-wear-ability. I love the idea that a bride will wear her outfit on her wedding day, then have the option of wearing them again.
How special would it be to wear that wedding top, for example, when out with friends, on date night or your first anniversary. Carrying with it the memories of your special day. So many of my pieces are so versatile and work well with a wide variety of different outfits. I am a really firm believer that the costs usually associated with sustainable living, don't need to apply to bridal wear too.
I have seen my fair share of brides who have winced at the cost of a dress and alterations and I understand where they are coming from. So much money for one dress for one day! It has certainly been a challenge, an enjoyable one, but still a challenge to design pieces that don't cost the earth.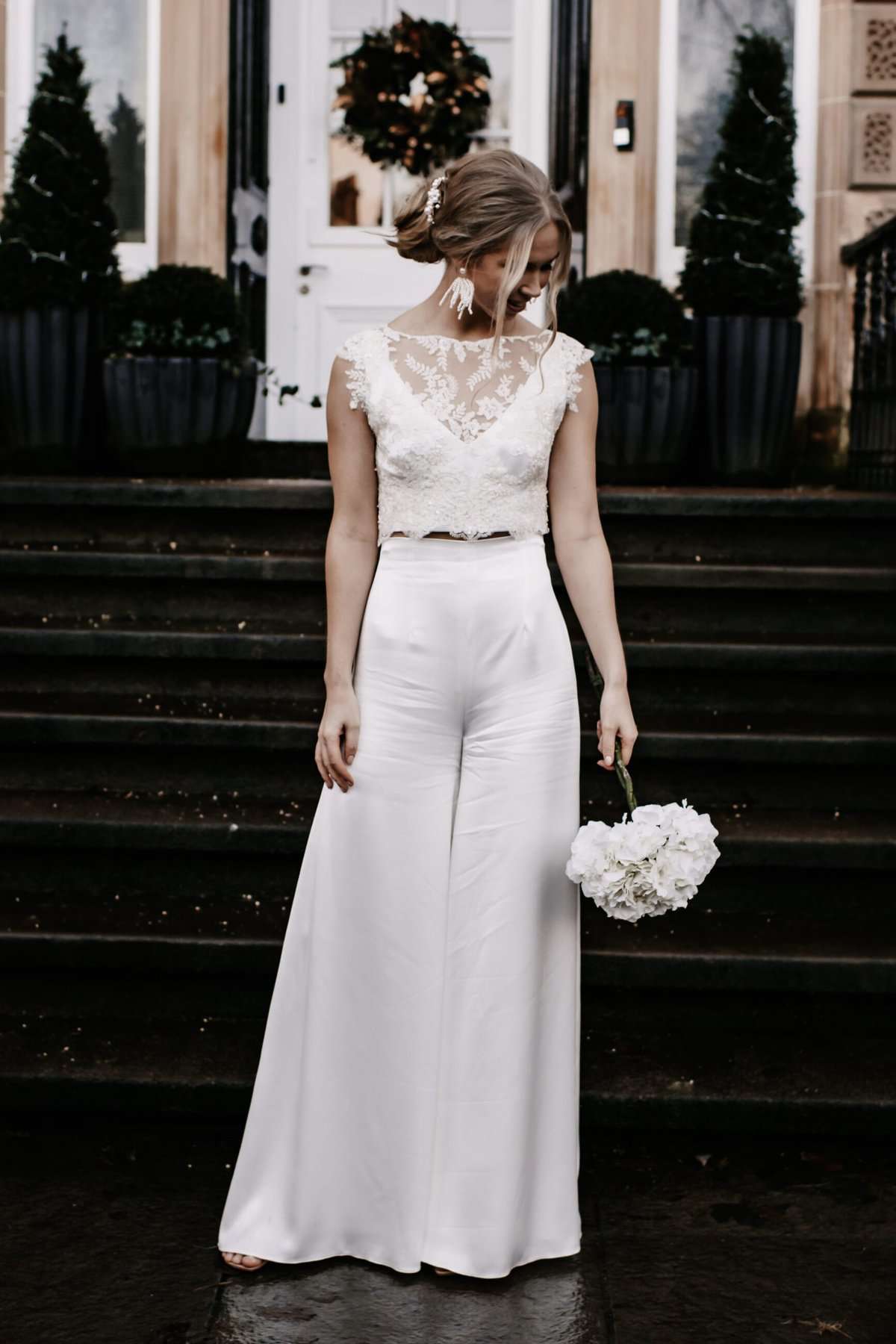 Credits
Thanks so much Miriam we cant wait to see more of your designs! If you want to know more about Eliza May Atelier then don't forget to hit the link and check out her gorgeous bespoke wedding outfits.
Images by Vogue Wedding Photography
Check out more suppliers we love
Written by: Last Updated: WINTER WEDDING IDEAS This blog is packed full of winter wedding...