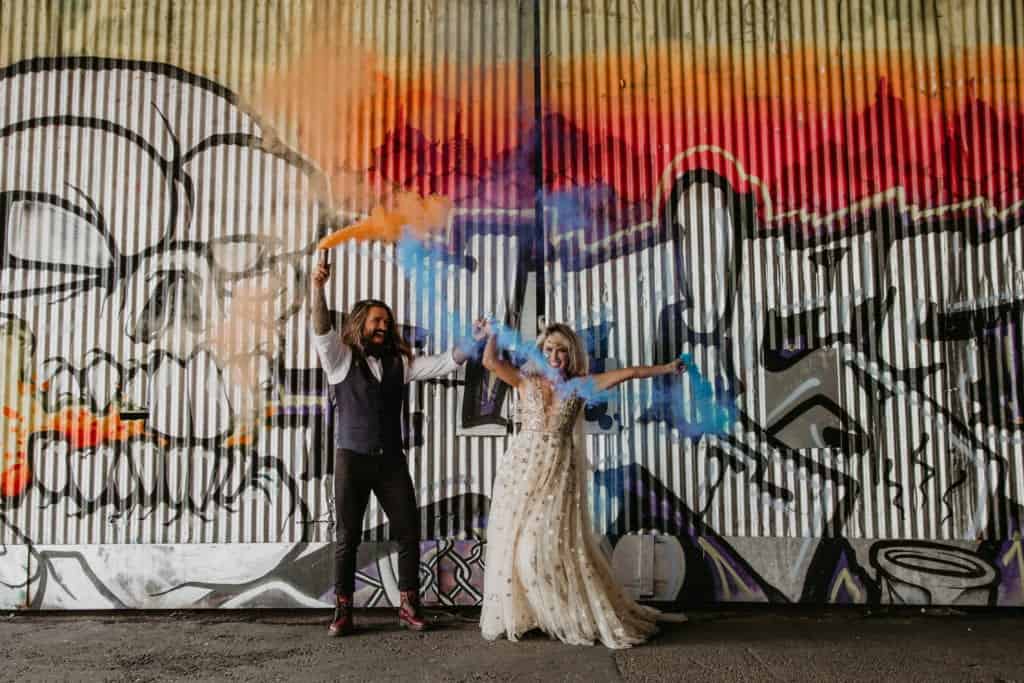 nontraditional Wedding Planning Guide
Why not make some new traditions together?
This is your guide to breaking free from the ordinary and crafting a wedding that's as unique as your love story.
From distinctive venues and innovative themes to creative ceremonies and unexpected details, we're here to help you create a memorable, unconventional celebration.
Explore fresh ideas and inspiration to make your wedding truly one-of-a-kind.

Finding a nontraditional venue
Discover the perfect backdrop for your nontraditional wedding in our unique venue category.
We're here to help you break away from the conventional and find a setting that reflects your individuality.
From hidden gems and unconventional spaces to breathtaking outdoor locations, our collection of alternative venues offers endless possibilities for crafting a wedding day that stands out from the crowd.
Explore our selection to find the extraordinary venue that perfectly complements your nontraditional wedding vision.
PLanning an alternative wedding ceremony
Your source for unique, non-religious ceremonies that will make your big day truly unforgettable.
From enchanting handfasting rituals to innovative unity ceremonies, we're here to help you design a ceremony that reflects your individuality and love story.
Say 'I do' in a way that's as extraordinary as your bond, and let your love shine through every meaningful moment. 

Planning, Timelines and all the spreadheets