ALTERNATIVE WEDDING IDEAS FOR THE NON-TRADITIONAL COUPLE
If you're bored with the traditional wedding scene, don't despair! There are plenty of alternative wedding ideas out there for couples who want to do something different.
And best of all, your guests are sure to be impressed by your creative flair. So if you're looking for some inspiration, read on for the best non-traditional wedding ideas that your guests will have never seen before!
If you are planning an alternative wedding then make sure you head to our alternative wedding guide.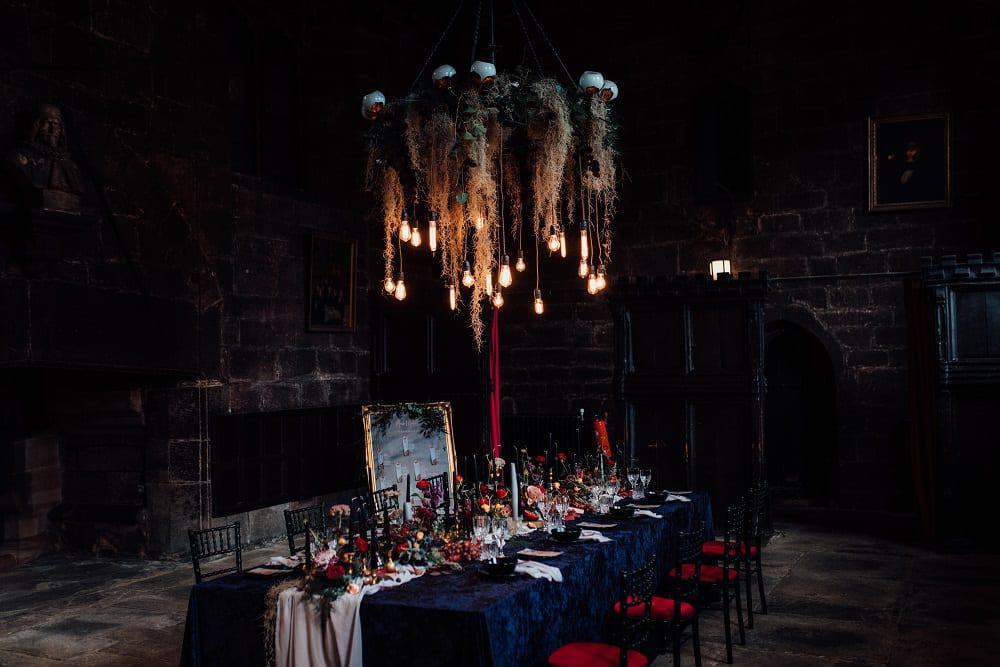 Image Marni V Photography
WHAT IS AN ALTERNATIVE WEDDING?
A non traditional, unwedding or unconventional wedding is a type of wedding that does not follow the traditional norms and expectations associated with weddings.
These types of weddings are usually more creative, unique and personalised to the couple than a traditional wedding would be.
ALTERNATIVE WEDDING CEREMONY IDEAS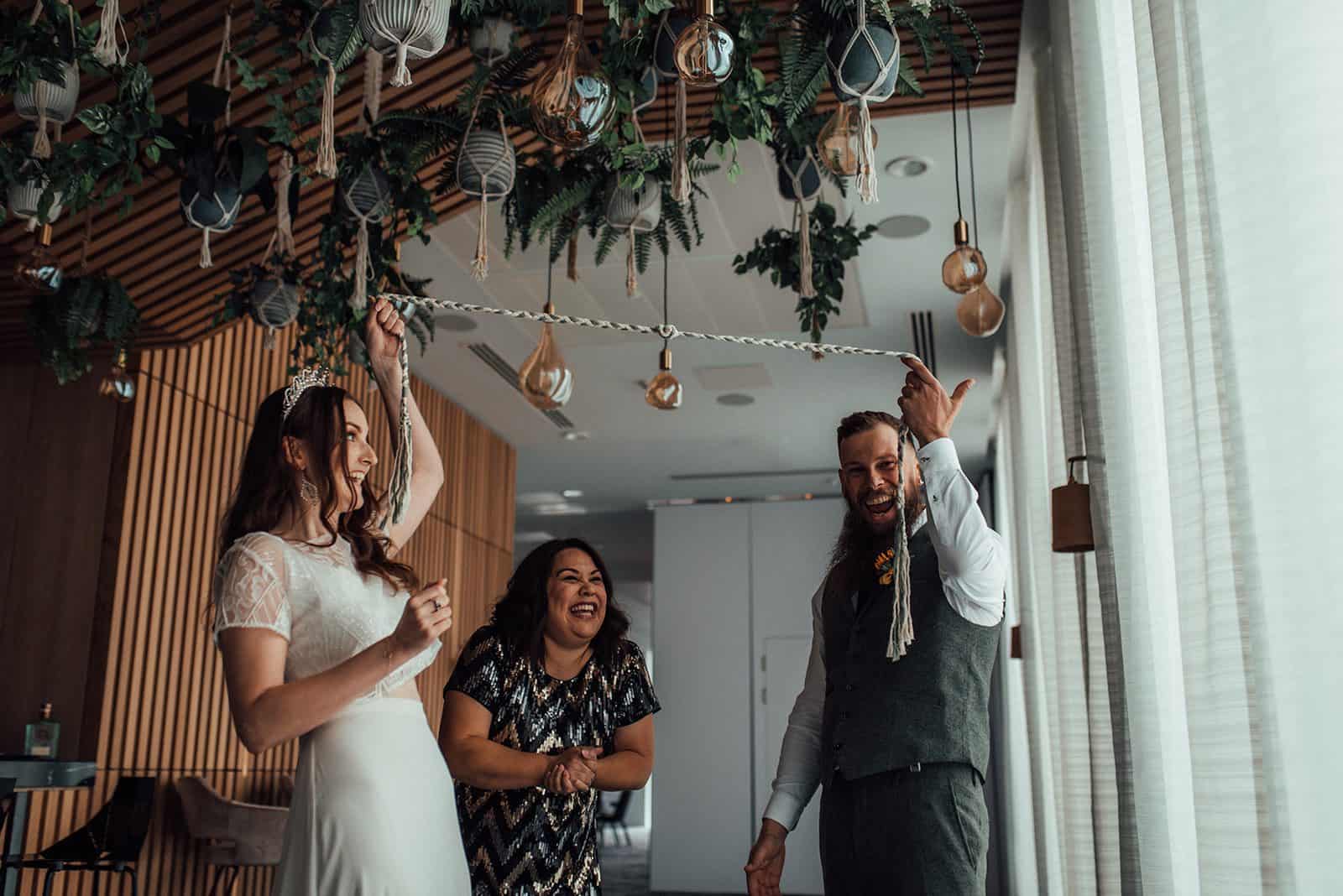 Image Marni V Photography
1. HAVE A PAGAN CEREMONY
A pagan wedding ceremony is a great way to have a unique and personalised wedding ceremony.
You can tailor the ceremony to suit your own beliefs and values and create a meaningful and spiritual experience for you and your guests.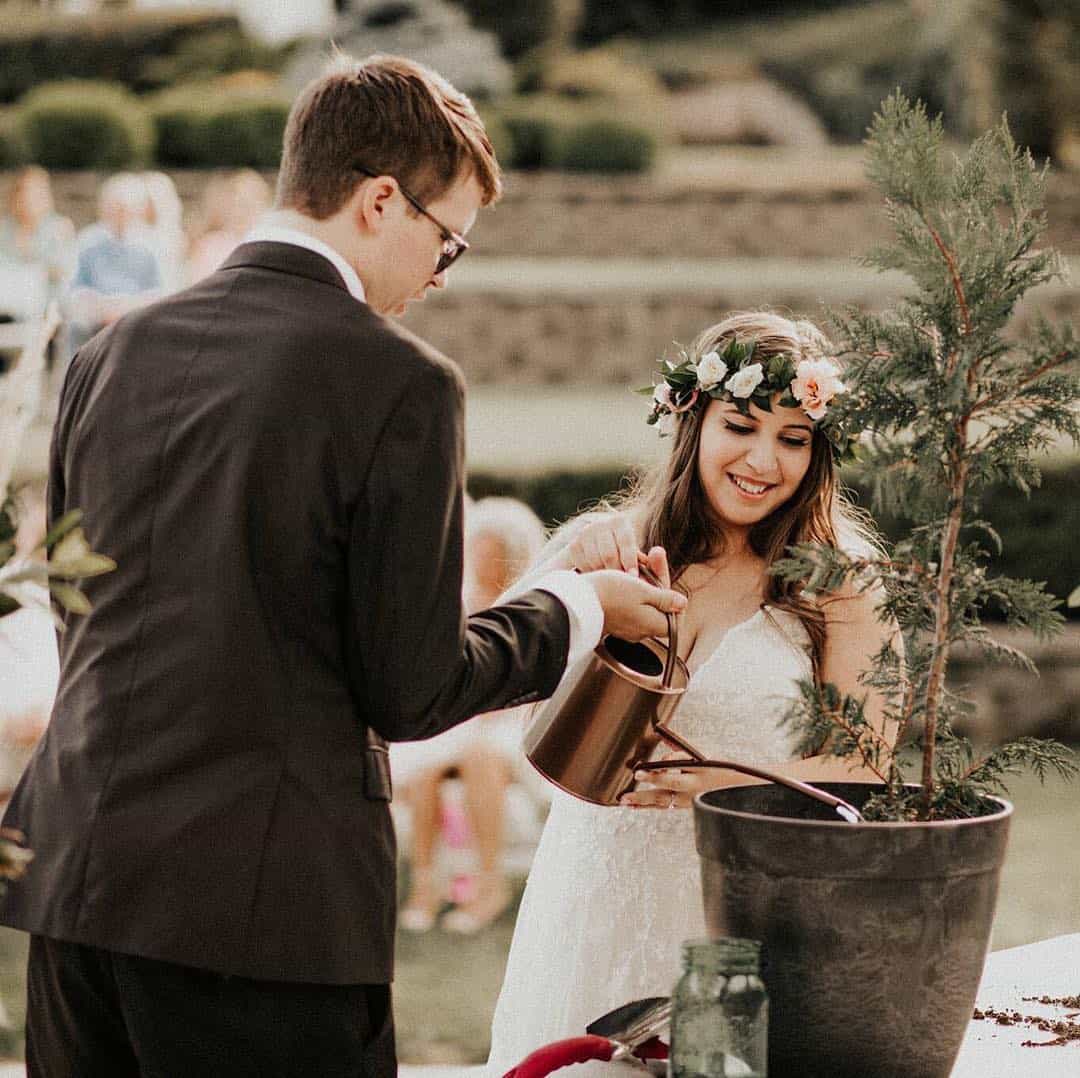 Image: SK Photography
2. A TREE-PLANTING CEREMONY
A tree is a powerful symbol of growth and renewal, making it the perfect choice for a wedding ceremony.
A tree-planting ceremony typically involves newlyweds choosing a sapling, digging a hole at their future home or place of choice, and placing the young tree in the hole as a symbol of new beginnings and life.
This tradition can be especially meaningful for couples who feel strongly about environmental issues, or those who simply love spending time outdoors.
A tree-planting ceremony is always sure to leave an indelible mark on all those who witness it.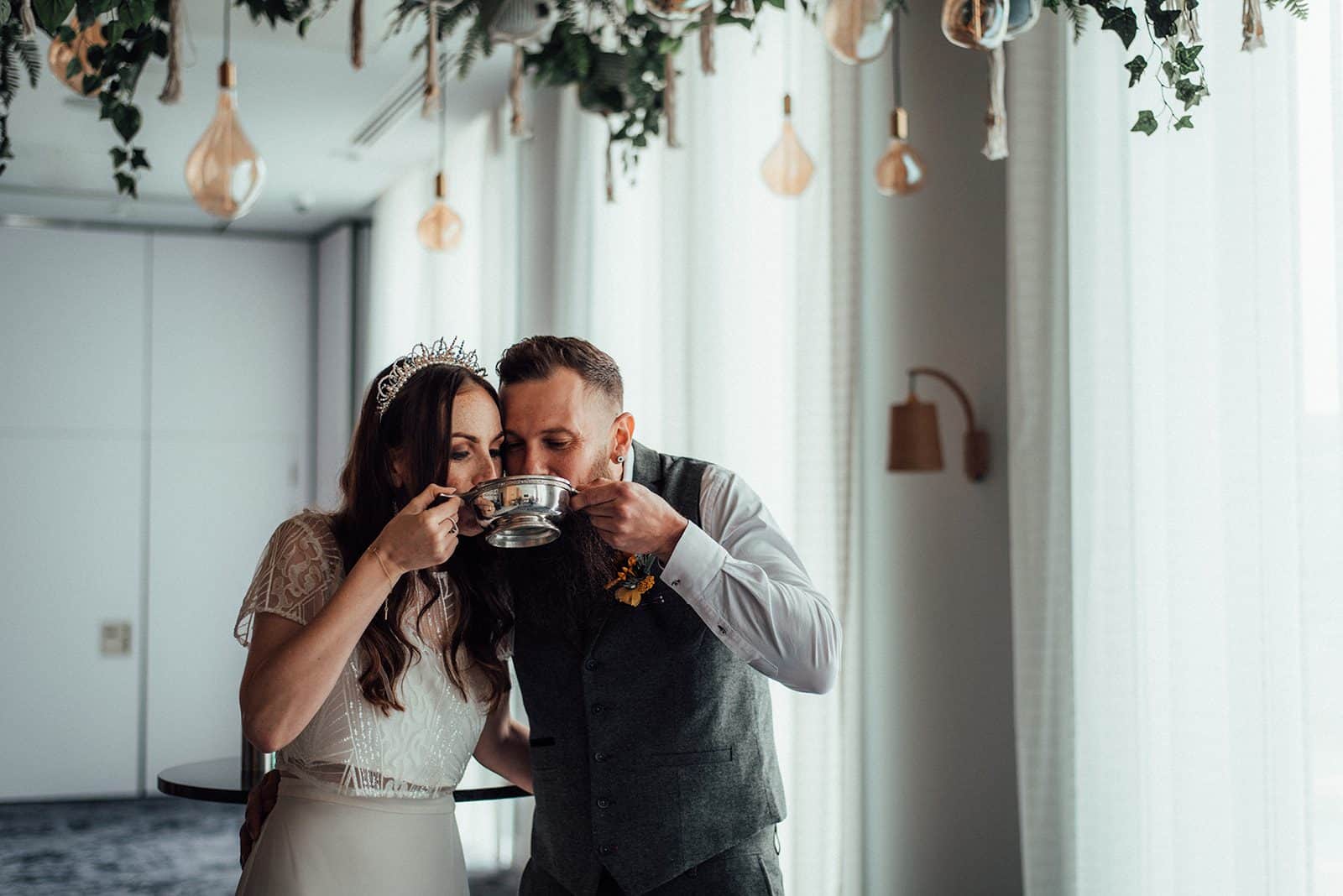 Image Marni V Photography
3. A WHISKY CEREMONY
A whisky ceremony is a non-traditional yet unique way to add a touch of Scottish culture to your wedding. Or maybe to celebrate your love of whisky!
The ceremony is simple: the celebrant pours a dram of whisky into the couple's cups, and then they take turns drinking from it. This is said to symbolize their shared commitment to each other.
While the whisky ceremony may not be as well-known as some other wedding traditions, it is a beautiful way to add a personal touch to your big day. Plus, it's sure to be a hit with all your guests!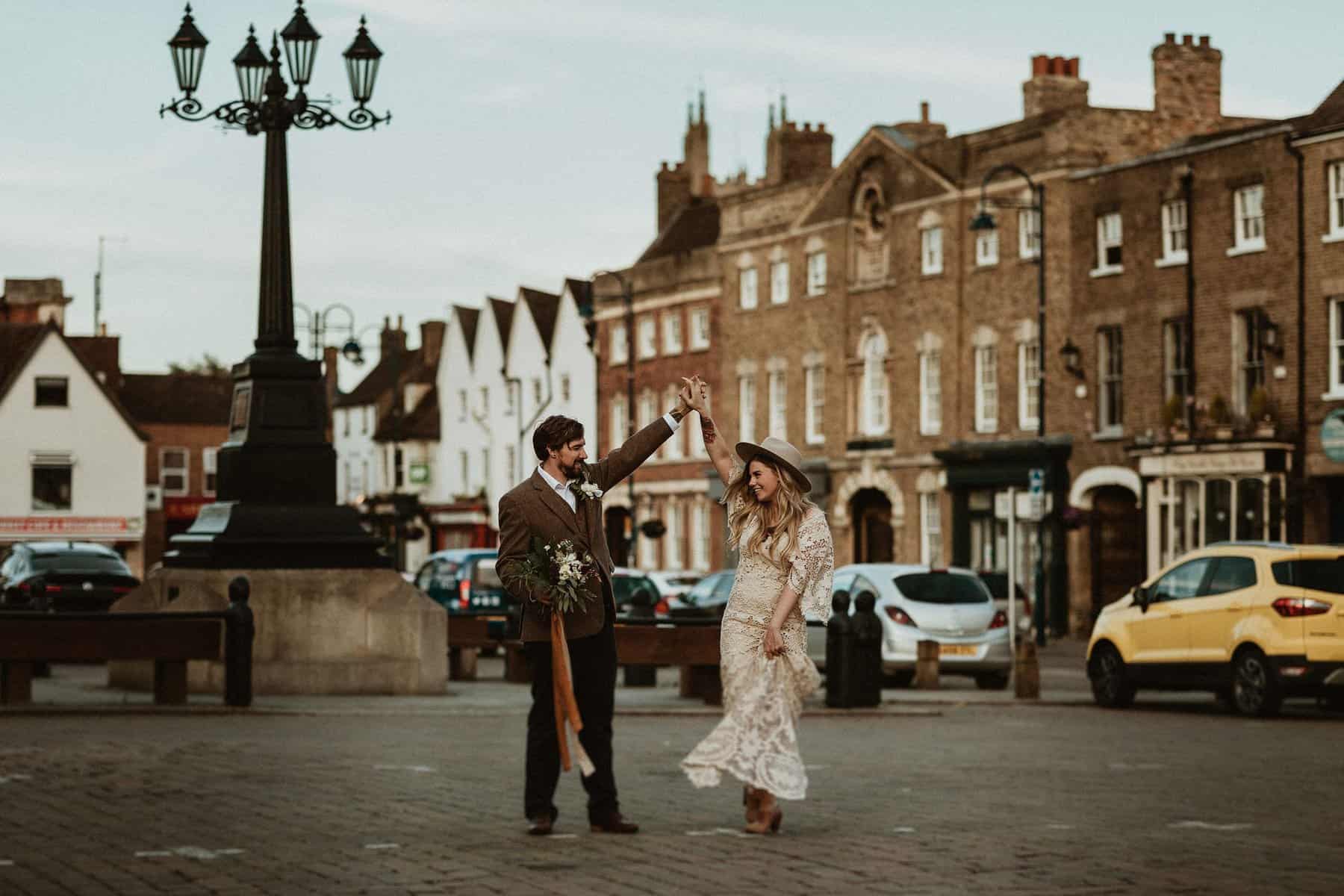 4. ELOPE!
This is the perfect solution for couples who want to avoid all the hassle and expense of a traditional wedding.
Just head to your chosen destination, get married by an officiant, and then enjoy your honeymoon!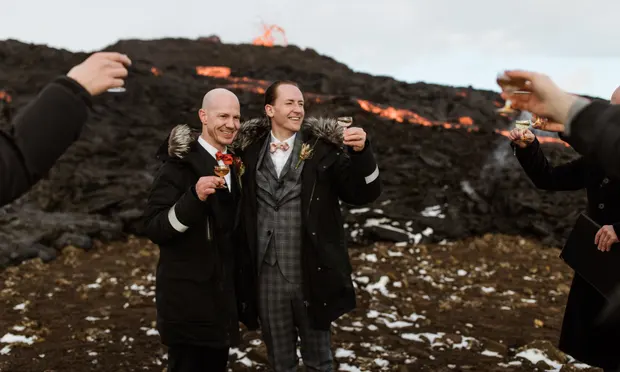 image: Styrmir & Heiodis
5. SAY YOUR VOWS UNDER A VOLCANO
Or any other stunning natural wonder. Think waterfall, mountain top or any natural place you love.
A tree-planting ceremony is always sure to leave an indelible mark on all those who witness it.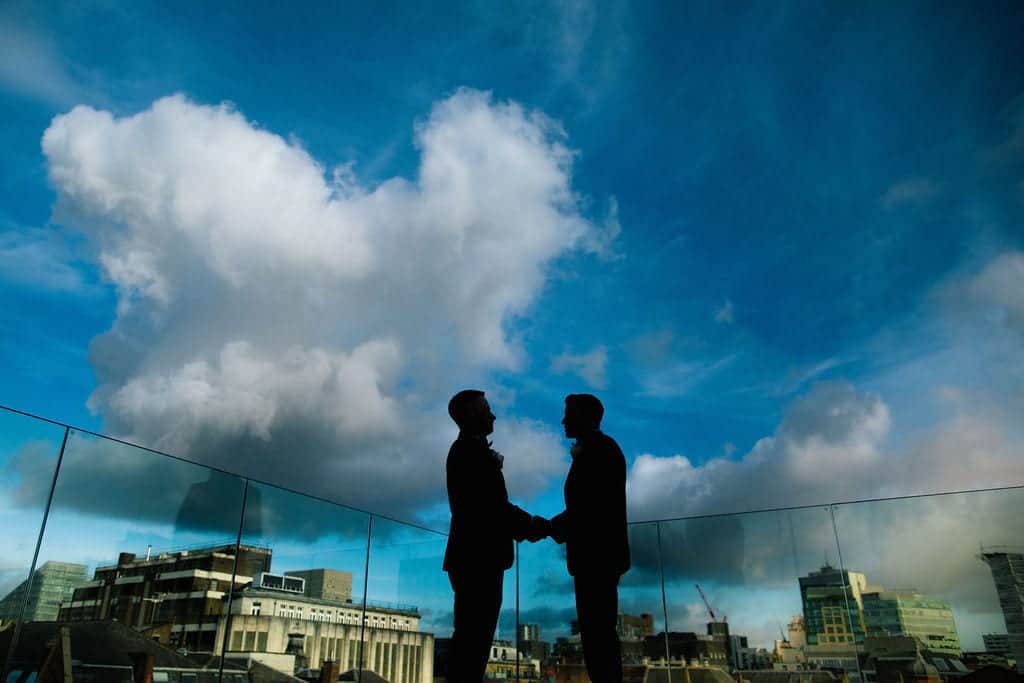 6. SAY YOUR VOWS AT SUNSET
A twilight wedding is becoming more popular with unconventional couples.
What is more romantic than saying I do as the sun is setting?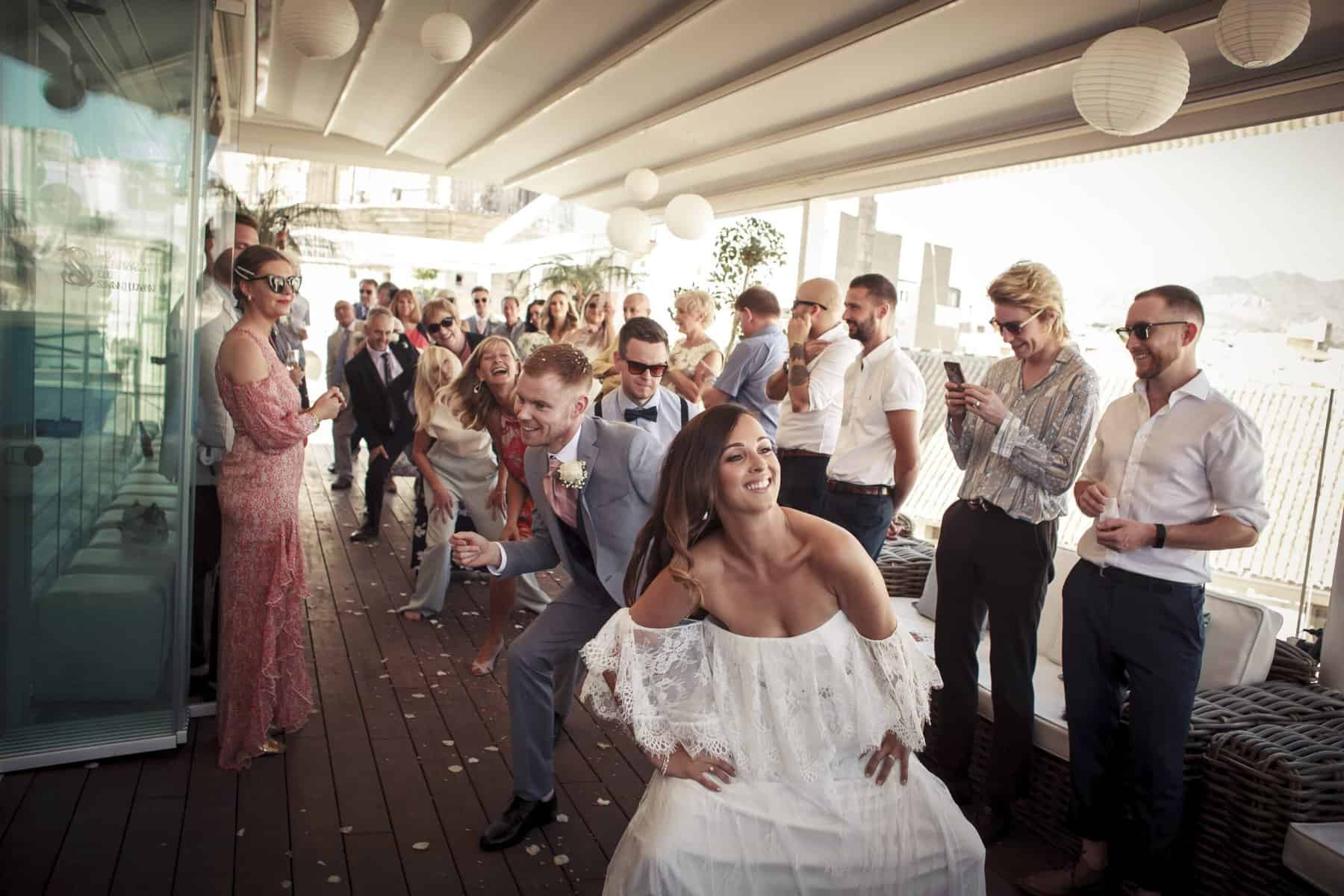 7. MIX UP THE TRADITIONAL ROLES
Forget the traditional gender roles and have fun with your wedding party. Give your granma or granddad the flower girl/boy rolls.
For even more ideas head to our alternative wedding ceremony ideas blog.
ALTERNATIVE WEDDING RECEPTION IDEAS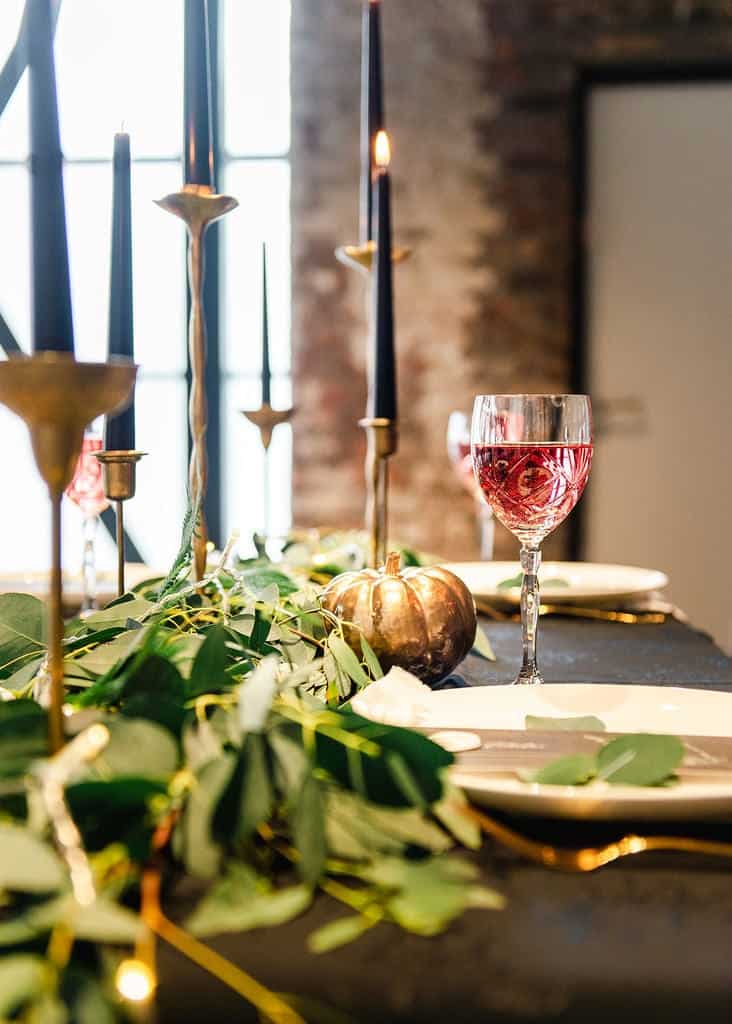 8. HAVE A THEMED PARTY
A themed party can help to set your celebration apart and make it more memorable for you and your guests.
Whether you choose to focus on a particular decade or style of music or go with a theme inspired by popular culture or your favourite movie, having a unique theme will help to make your special day truly unique. 
If you both have a hobby or something you love that you can incorporate into your wedding theme it is a great way to have a personal alternative wedding celebration.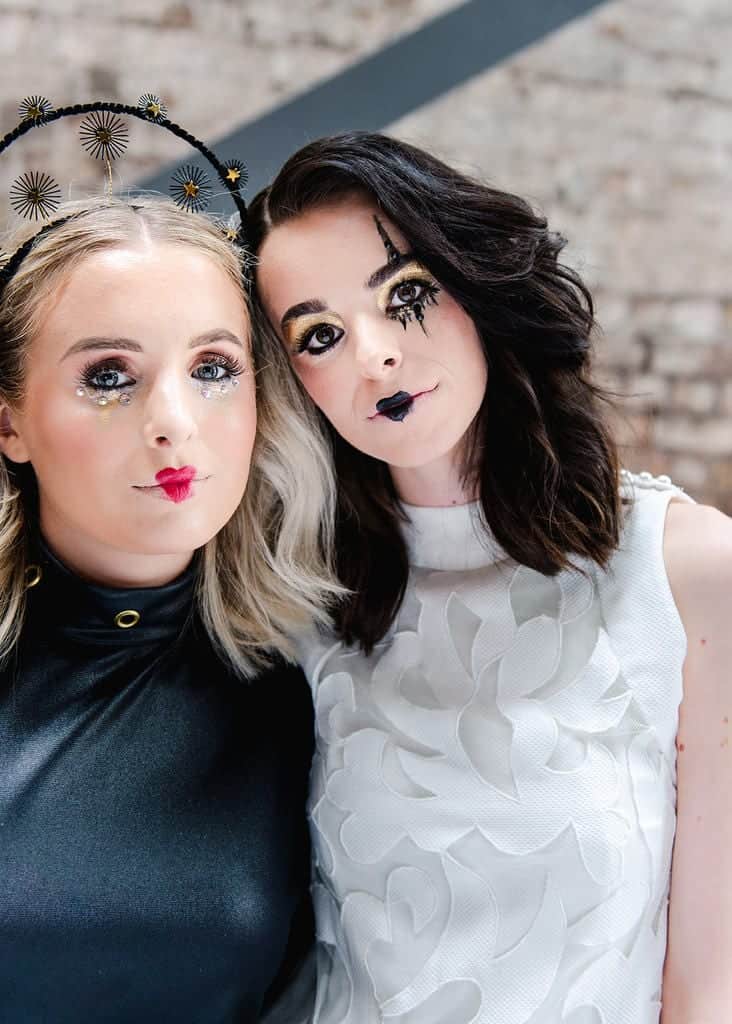 9. HAVE A FANCY DRESS PARTY
It's a great way to add some fun and excitement to your big day!
Your guests will love getting dressed up in their finest costumes, and you can even theme the party around a particular era or style.
Whether you choose to go for a glamorous Great Gatsby-inspired soiree or a spooky Halloween party, a fancy dress wedding reception is sure to be a unique and memorable event.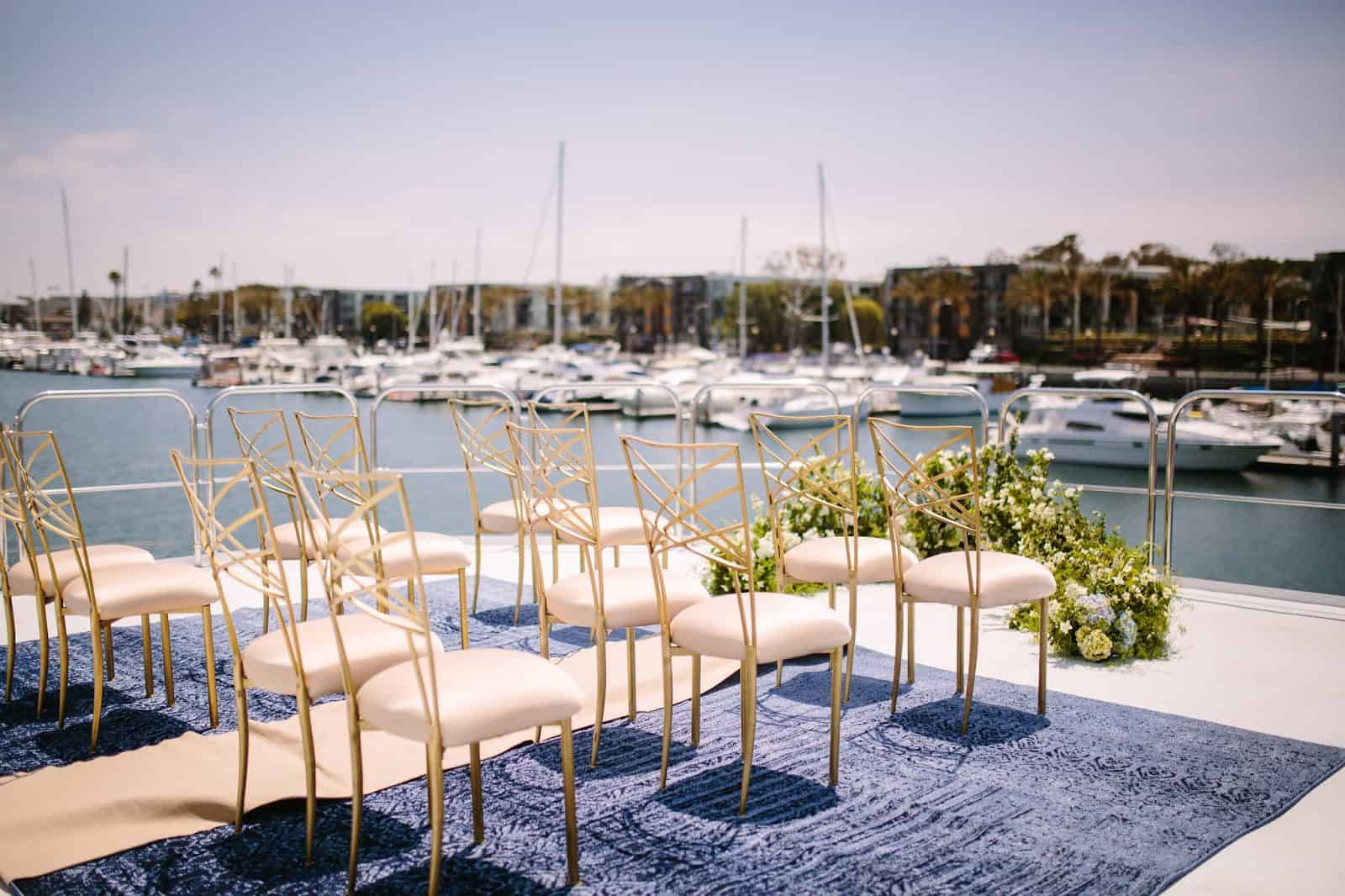 image: Brian Leahy Photography
10. BOAT PARTY
Imagine exchanging vows on the deck of a beautiful yacht as the sun sets over the water.
Then, enjoy an intimate dinner with your closest family and friends as you cruise around the harbour. As the night goes on, invite all of your guests to join you on the dance floor for some fun and festive dancing.
Whether you're looking for an elegant or an unconventional wedding reception, a boat party is sure to make your big day one to remember.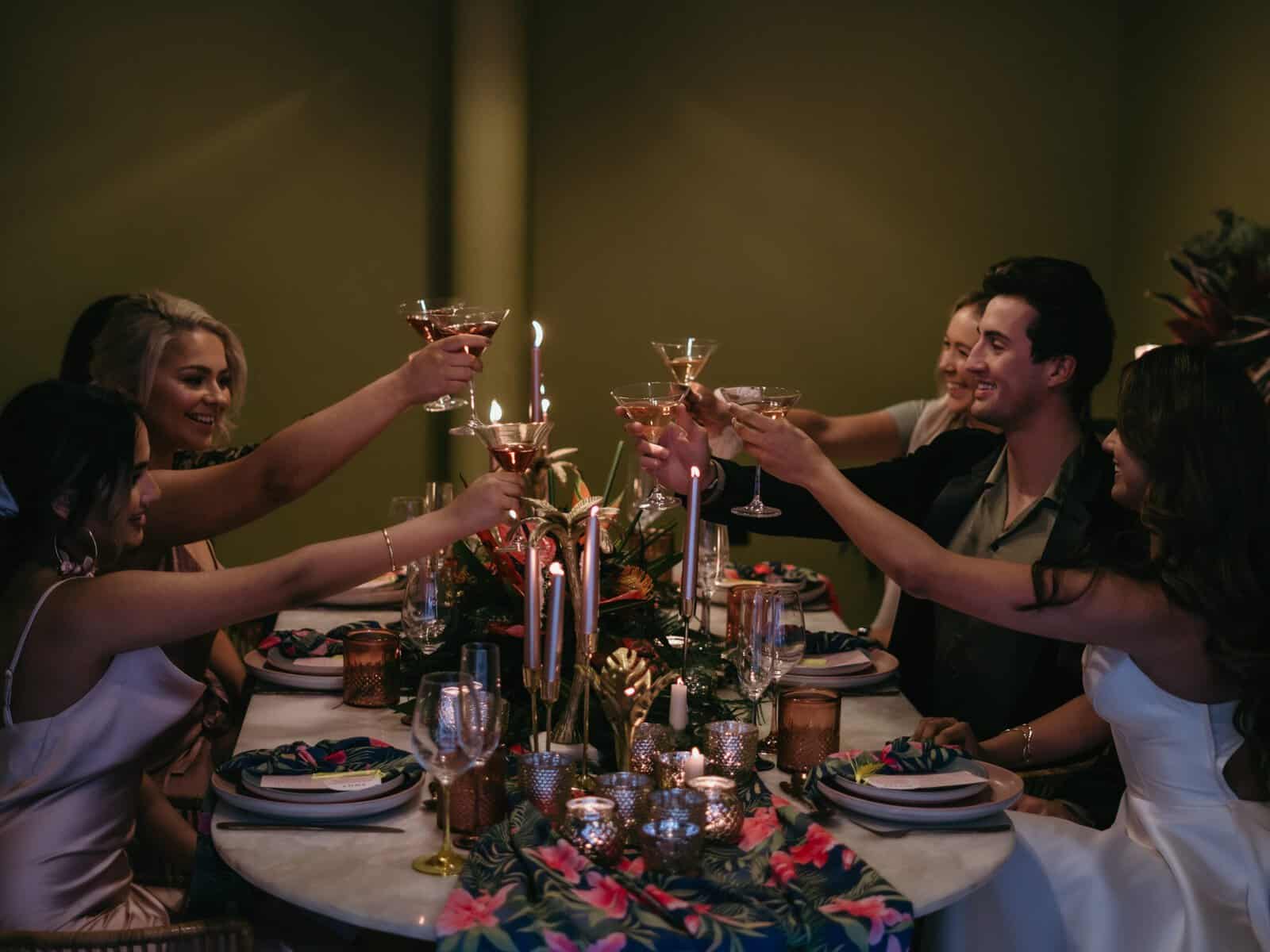 11. SMALL INTIMATE DINNER
This idea that has become increasingly popular in recent years is the small intimate restaurant dinner as a wedding reception.
This type of event can be customized to suit the needs of any couple, whether they are foodies who would enjoy sharing an amazing meal together or art lovers looking to host something more low-key in a gallery setting.
At the same time, these types of events allow guests to mingle and socialize in an informal yet upscale environment, one that can feel both special and personal.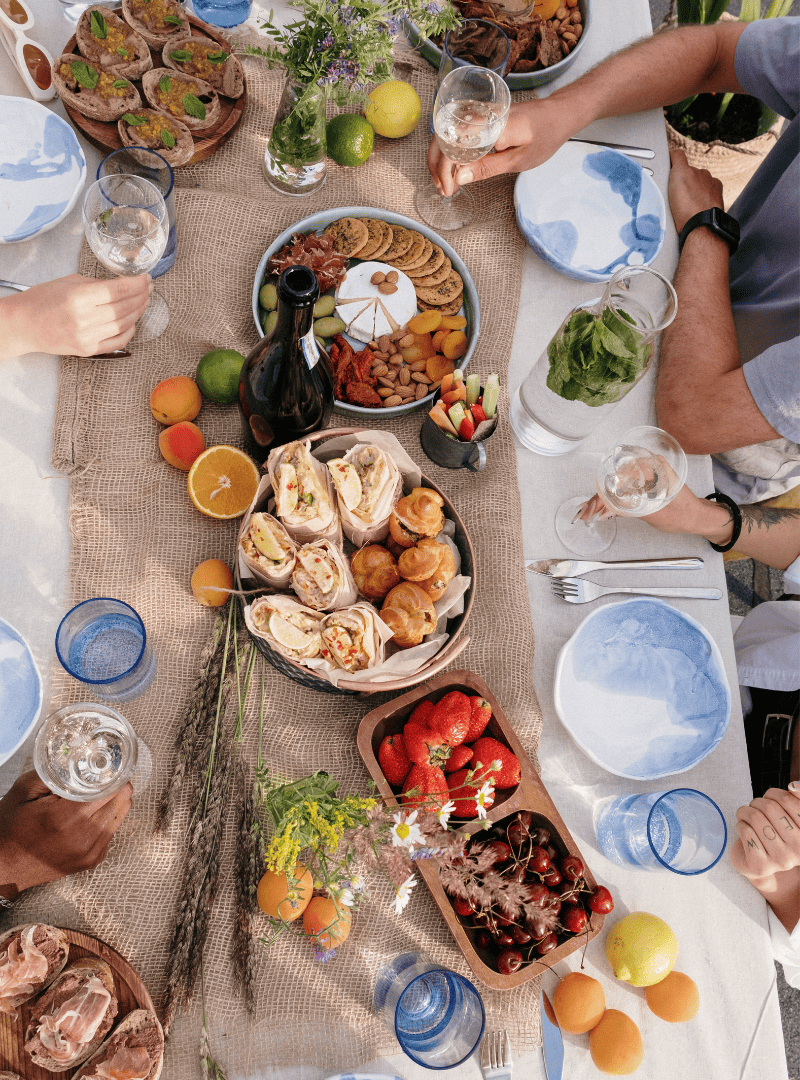 12. HAVE BRUNCH
There are plenty of reasons to consider having a brunch wedding. For one thing, brunch is a much more casual affair, which can help to put guests at ease.
What's more, it's typically less expensive than an evening meal, and you'll likely find that more guests are able to attend. And let's not forget the food! Brunch favourites like eggs Benedict, french toast, and mimosas are sure to please your guests.
So if you're looking for a unique and budget-friendly way to celebrate your big day, a brunch wedding reception just might be the perfect fit.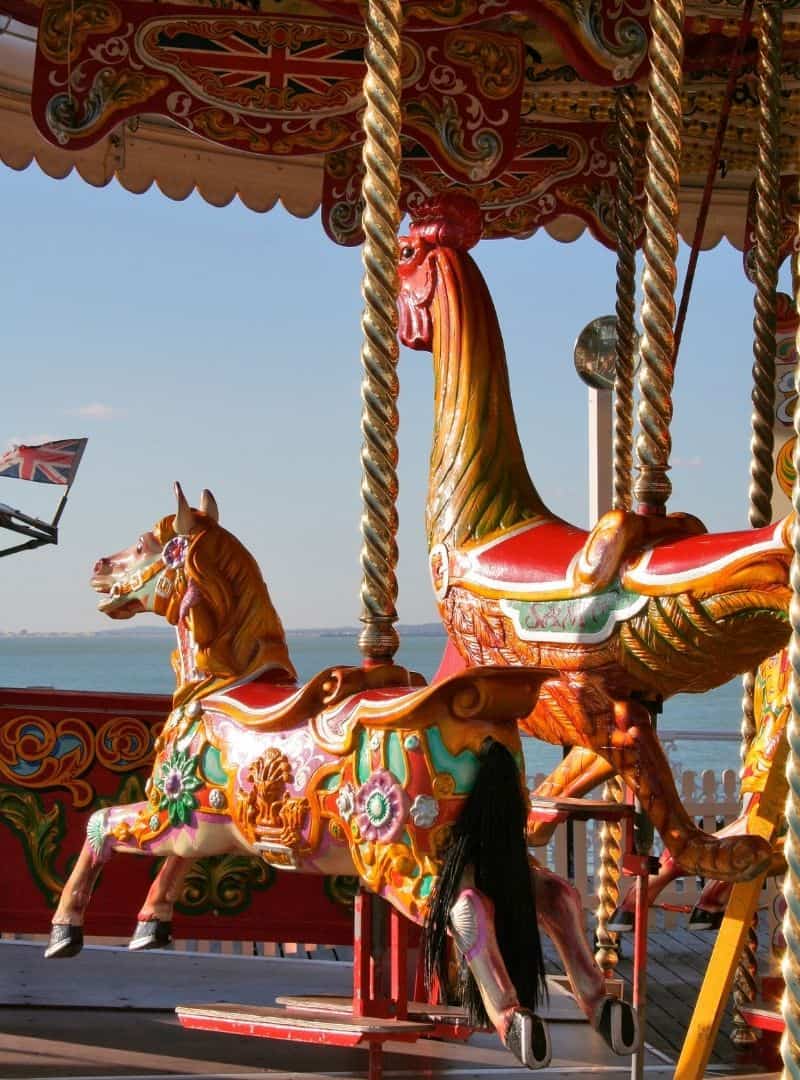 13. HIRE A FAIRGROUND
You can choose from a whole range of thrilling or exhilarating rides, from the iconic Ferris wheel to the high-speed rollercoaster. There's sure to be something to suit every taste.
Not only will your guests have a great time, but they'll also appreciate the unique and memorable experience that you've provided for them.
I would love to go to this wedding!!
ALTERNATIVE DECOR IDEAS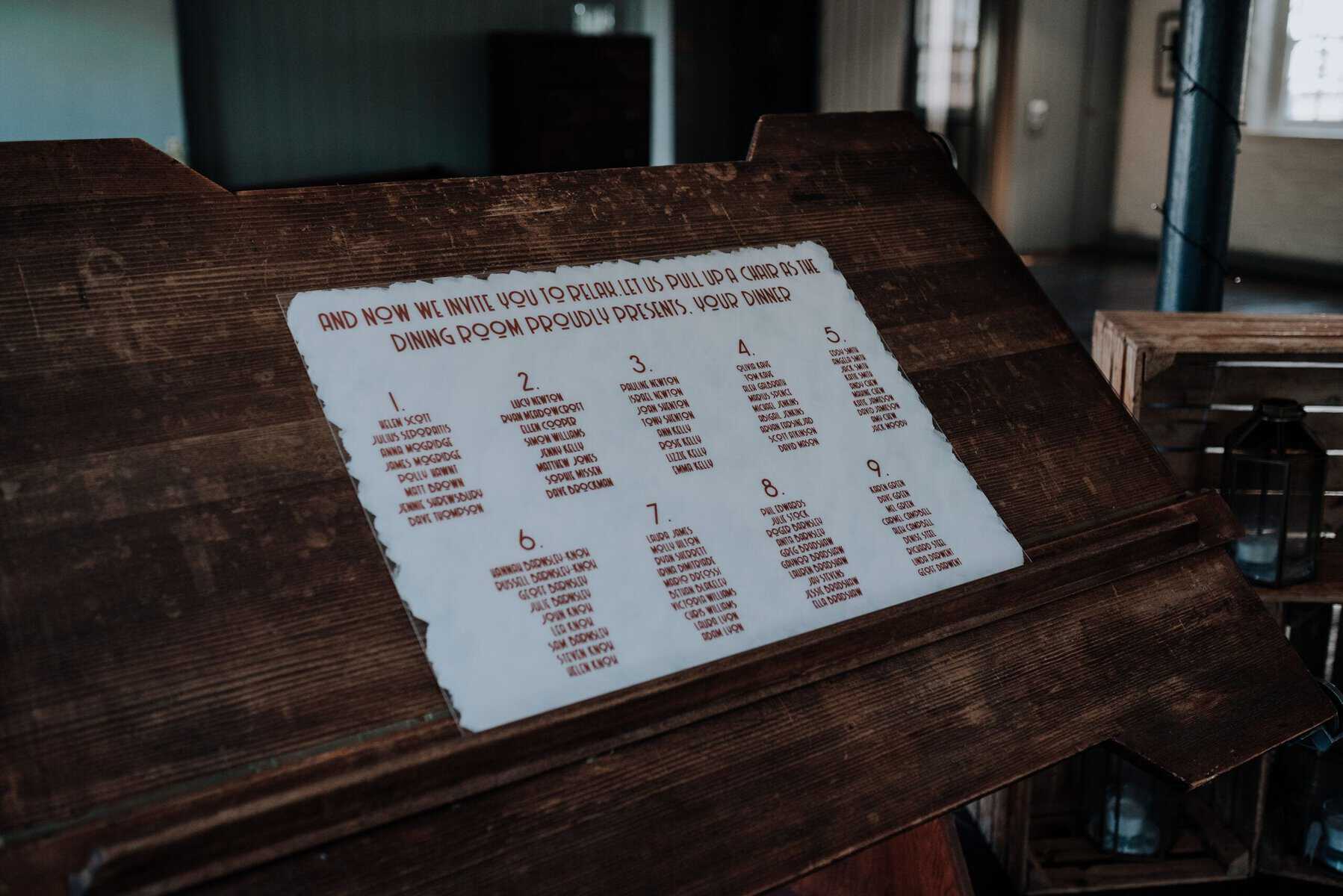 14. HAVE AN INTERACTIVE SEATING PLAN
Having a seating plan or chart your guests can interact with is a great way to add some fun to your wedding reception.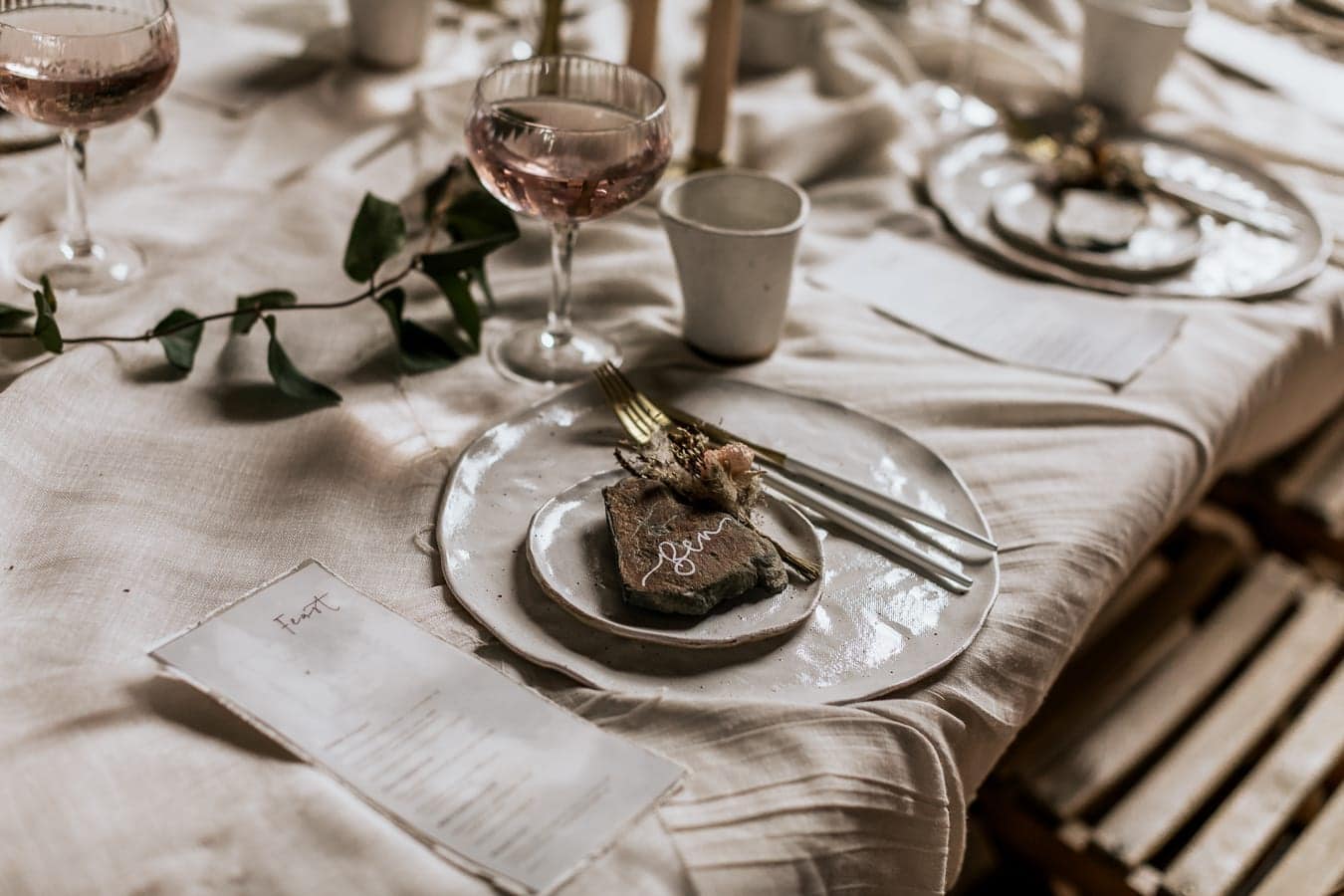 15. DITCH THE FLORALS
There are so many options when not having florals at your wedding. This choice is great from an environmental stance.
It is also a great way to get creative and add some unique decor items to your big day.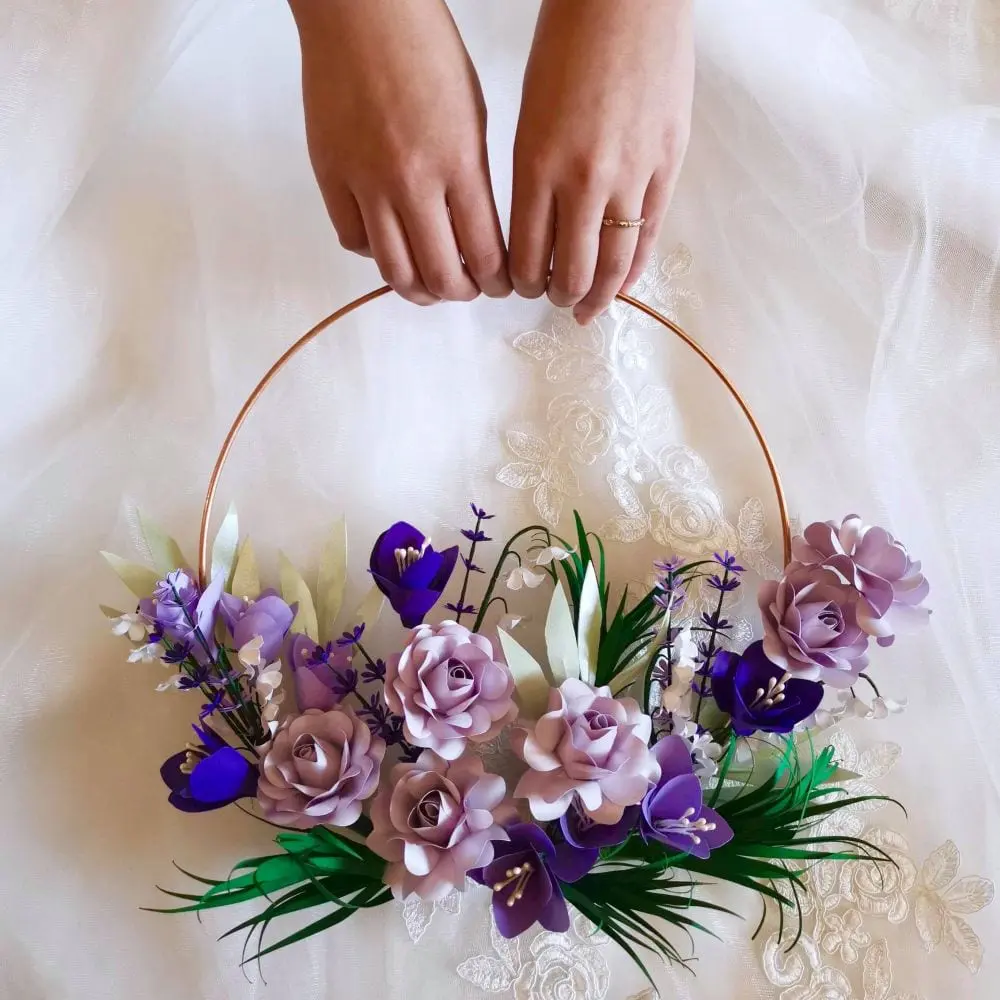 16. PAPER FLOWER BOUQUET
These elegant creations are beautifully crafted from high-quality paper that has been pressed and intricately folded into lifelike petals.
Not only do they look stunning in photos and help to set the mood at your wedding ceremony, but they also last forever as a treasured keepsake.
So why not give paper flowers a try? You just might fall in love with this beautiful alternative to traditional blooms.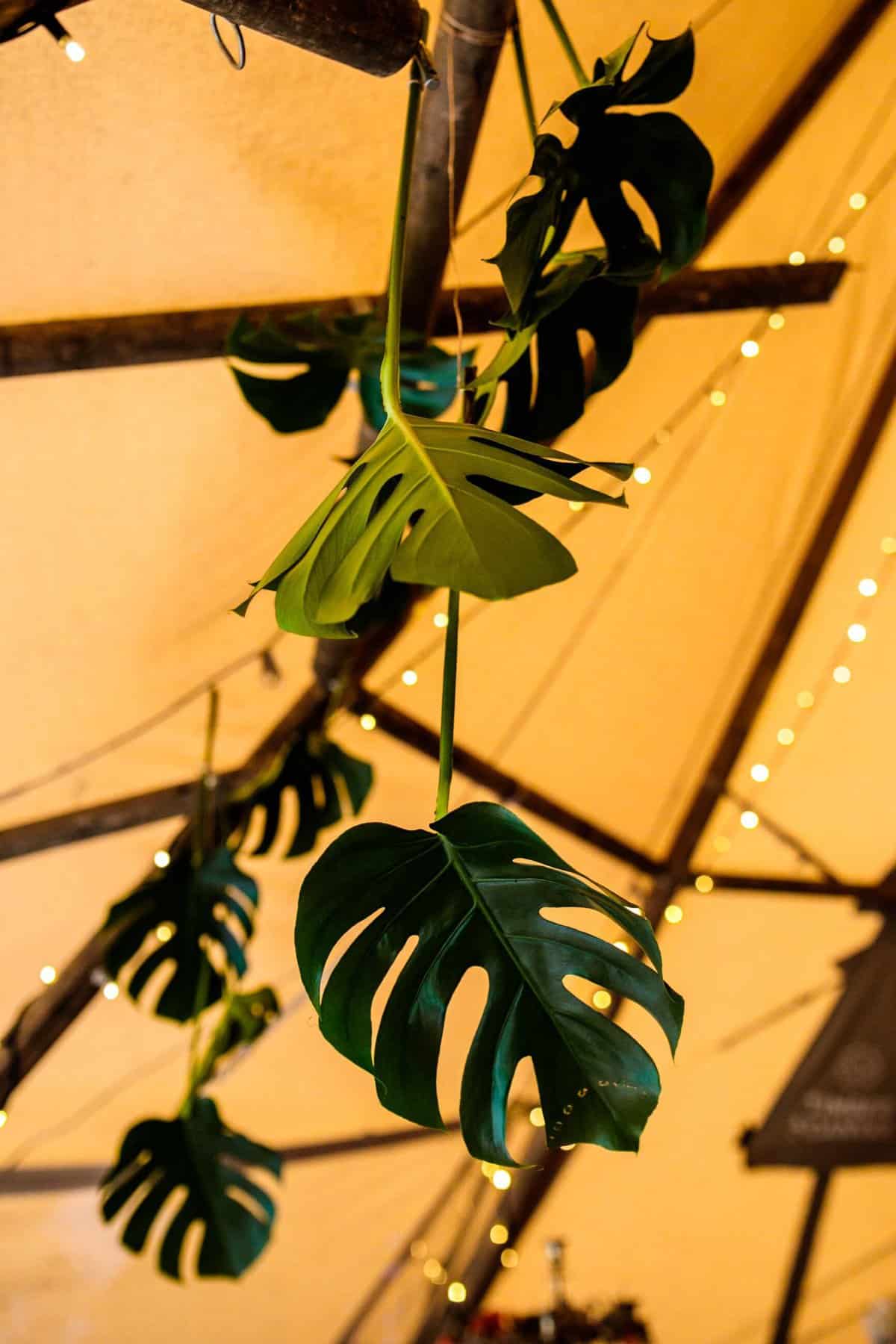 17. PLANTS AS CENTREPIECES
While flowers are a popular option, plants can also make beautiful and unique centrepieces.
Not only do they add a touch of nature to the decor, but they can also be a meaningful way to commemorate the occasion. For example, succulents are known for their ability to thrive in challenging conditions, making them a symbol of strength and resilience.
I just think they are a stunning modern choice that will have your guests swooning!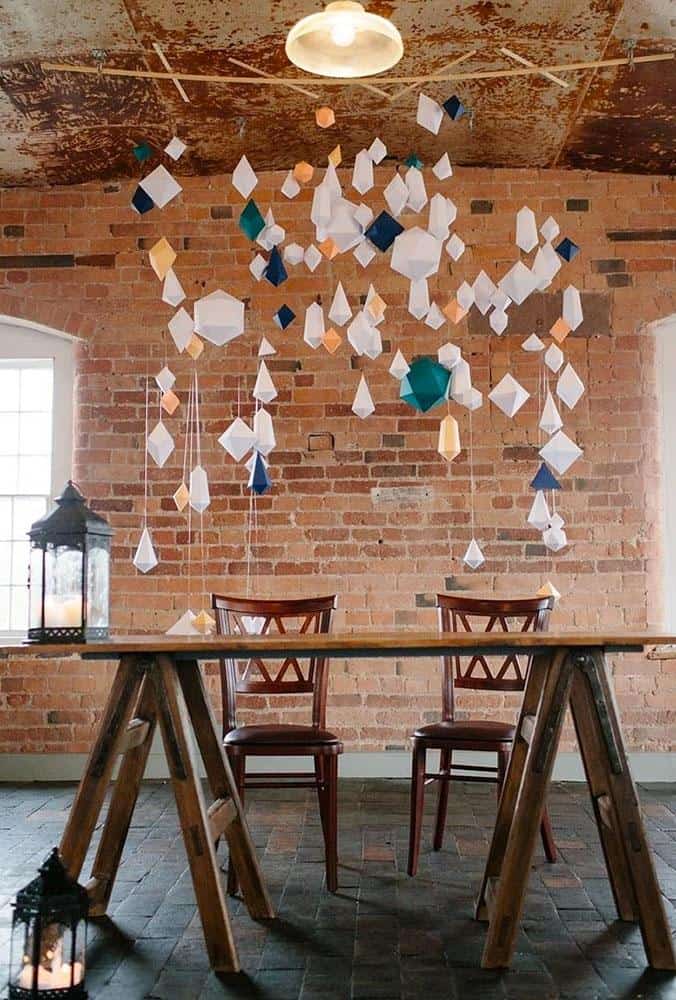 image: Caro Weiss Photo
18. ALL PAPER DECORATIONS
You will be surprised by what decorations people can make with paper these days!
I mean full-on luxury wow factor decorations!
From your names on display to hanging installations or small unique centrepieces, you think and I am sure you can have it made!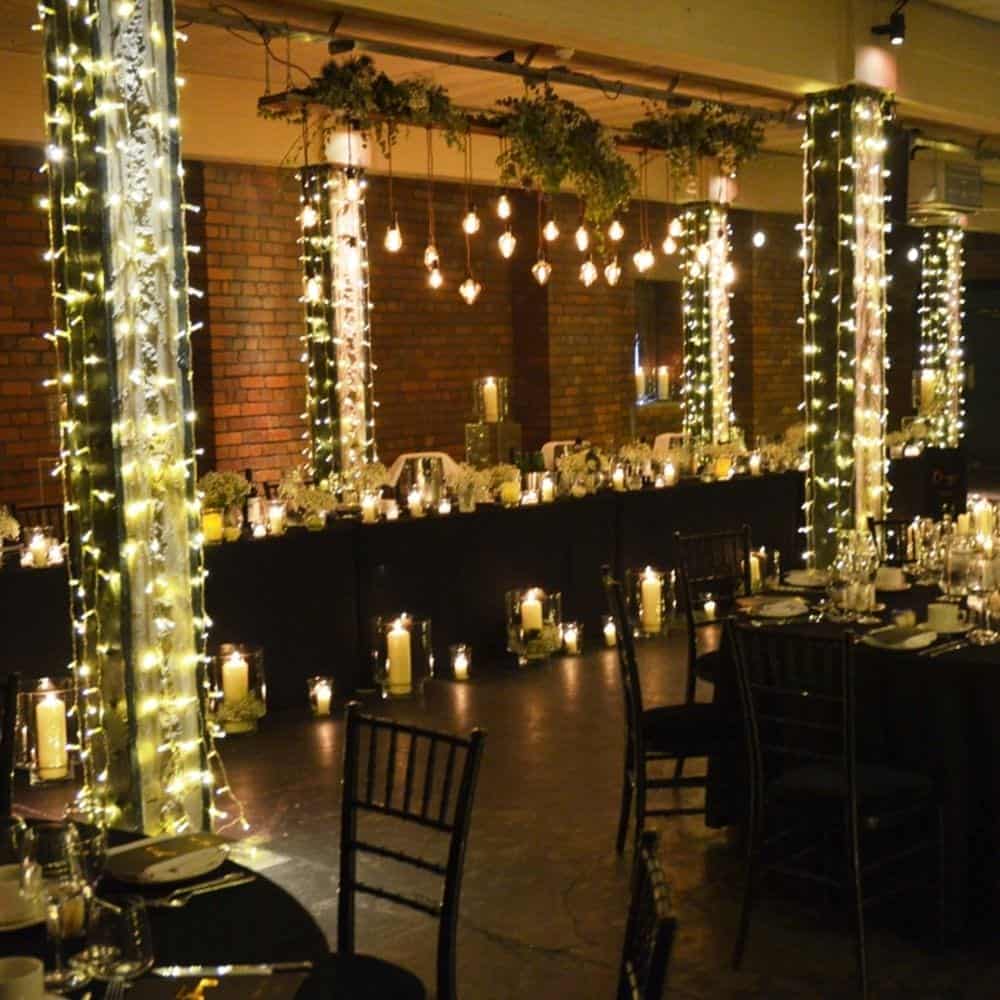 19. LIGHTING INSTALLATION
These are a great way to add that extra wow factor to your day.
From neon signs, hanging lighting bands, and vintage style Edison bulbs.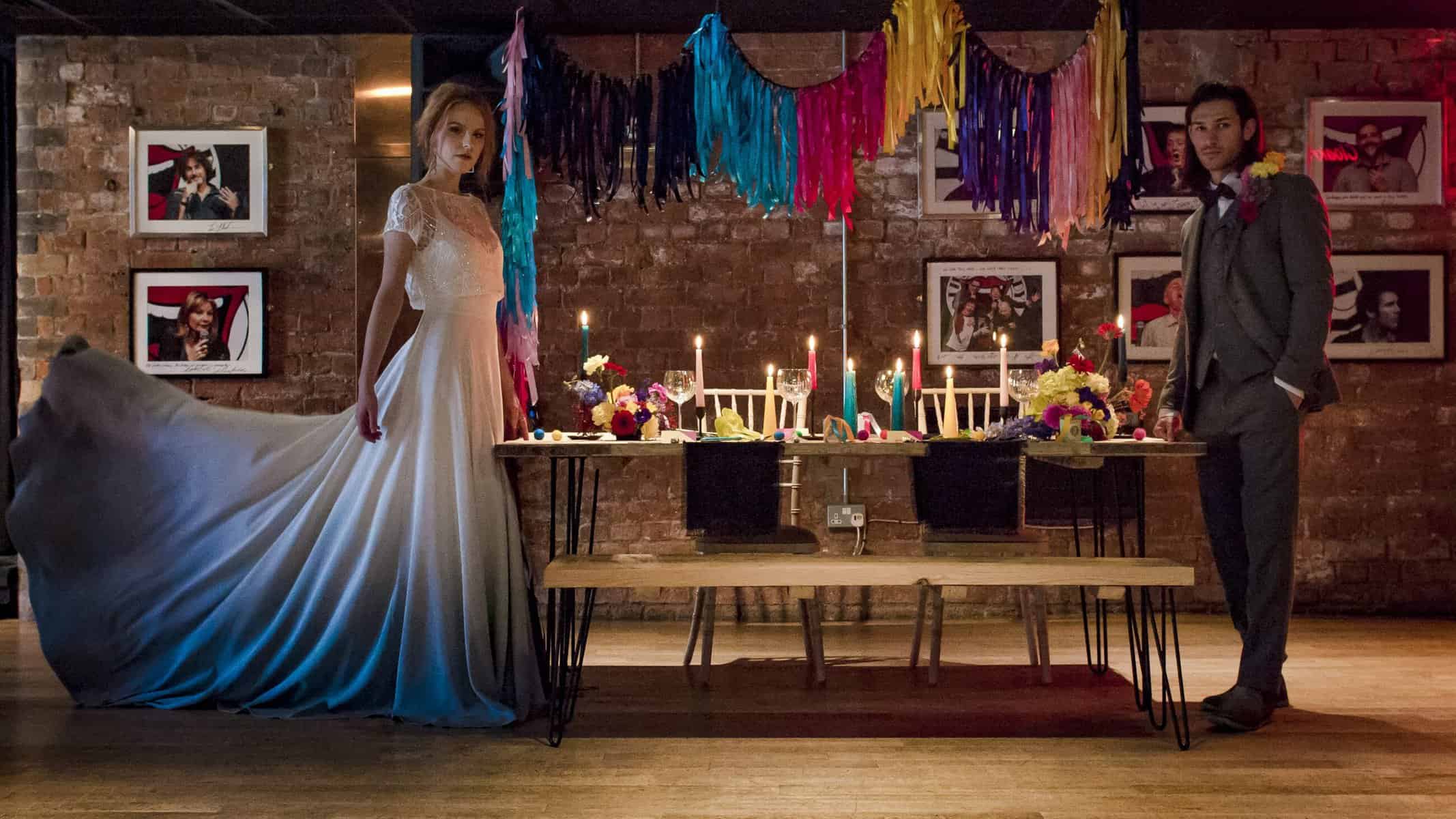 20. FABRIC INSULATION
This is one I just love! Hanging fabric is such a great way to fill an empty space, add drama or separate one big space into zones.
How about some alternative wedding guest book ideas?
ALTERNATIVE FOOD IDEAS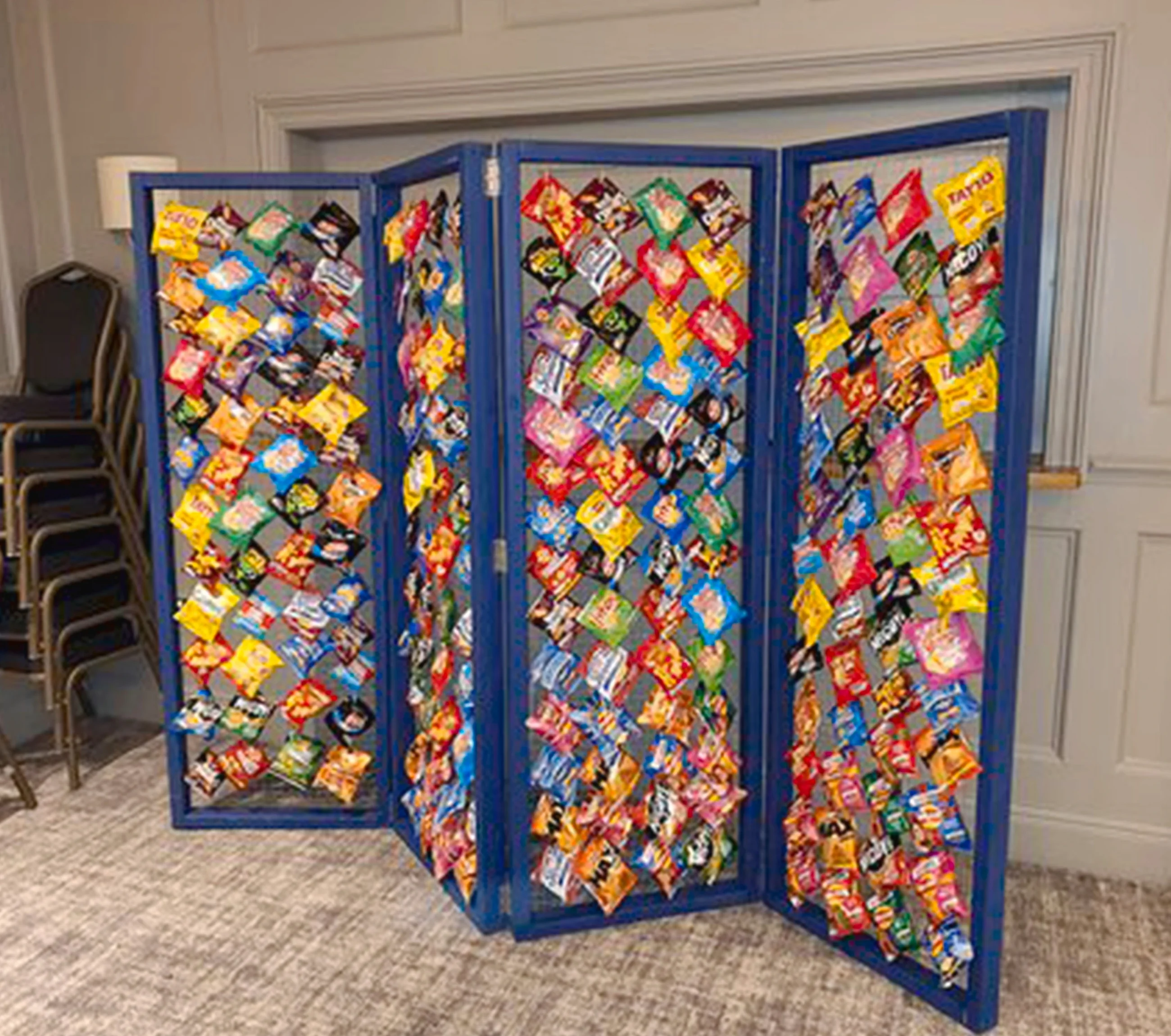 21. CRISP WALL
Yes, I said crisp wall! Move over doughnut wall the crisps are in town!
These are great talking and photo ops for guests.
If you are more of a savory snacker or just love crisps this is definitely for you!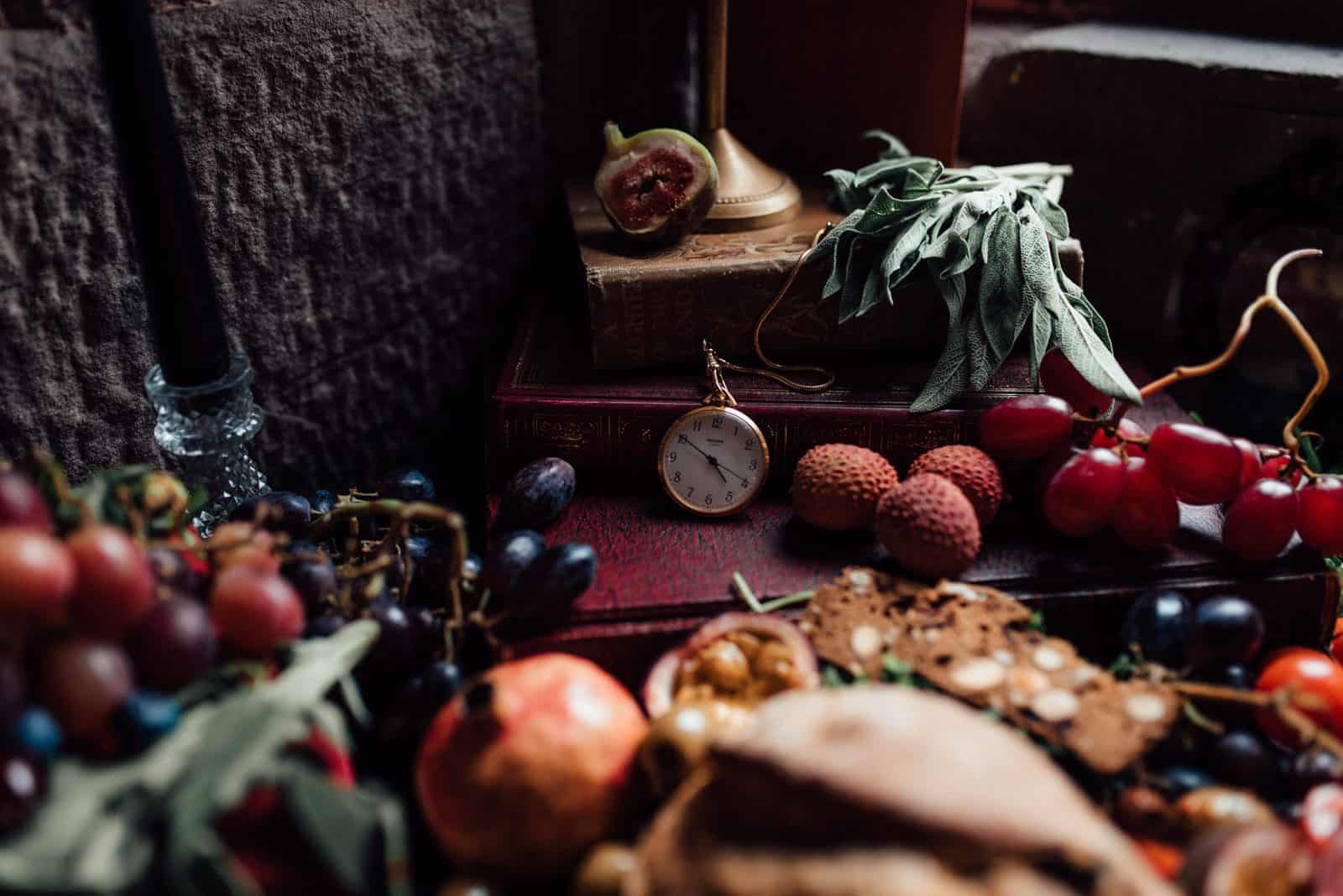 22. LARGE CHARCUTERIE TABLE
Who doesn't love a charcuterie board? Image your guests' faces when they see a table size one!
This is the ultimate wedding buffet!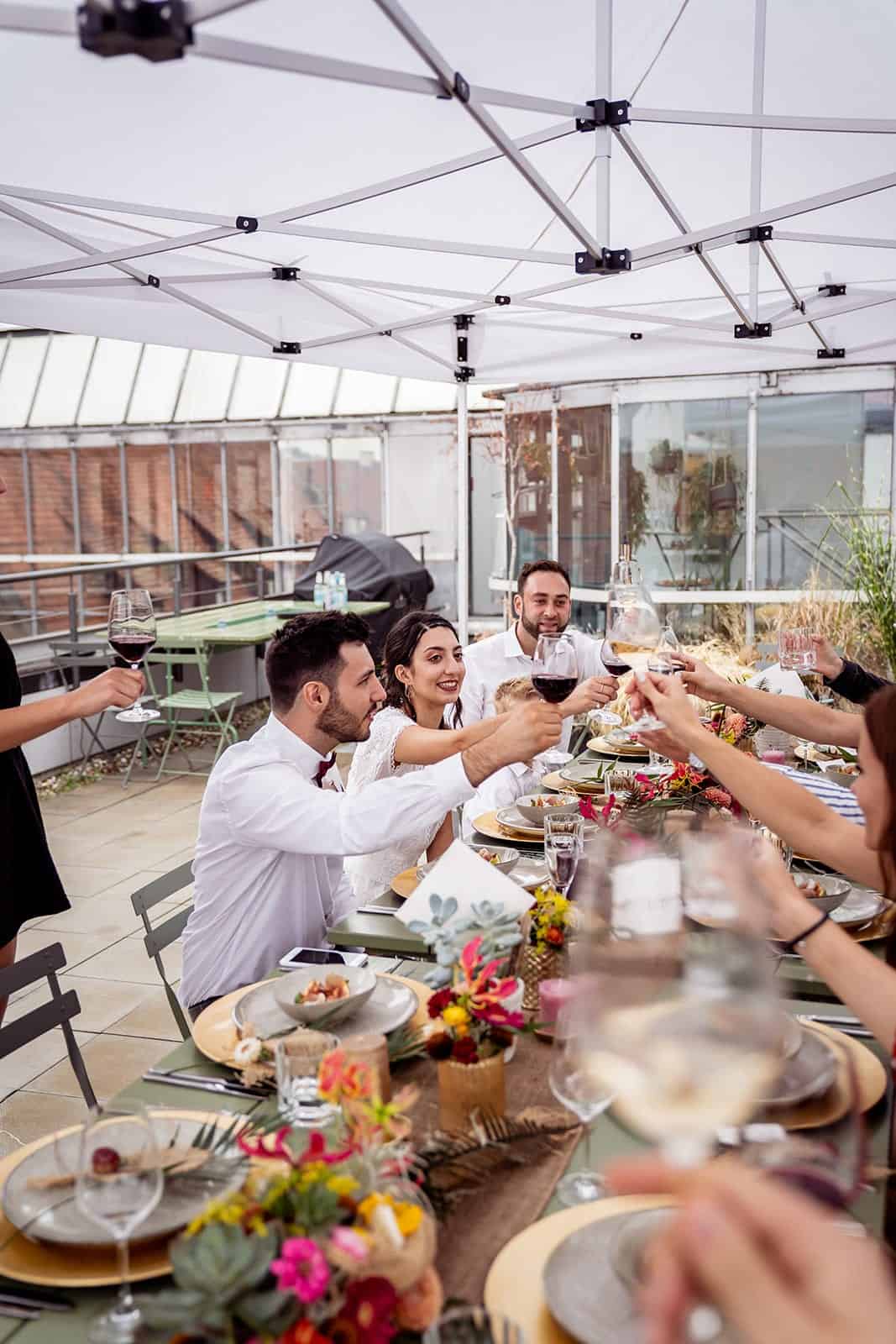 23. INTERACTIVE DINING EXPERIENCE
This is a great option for an intimate wedding.
Having a full-on dining experience where each course wows your guest is a great one for foodies.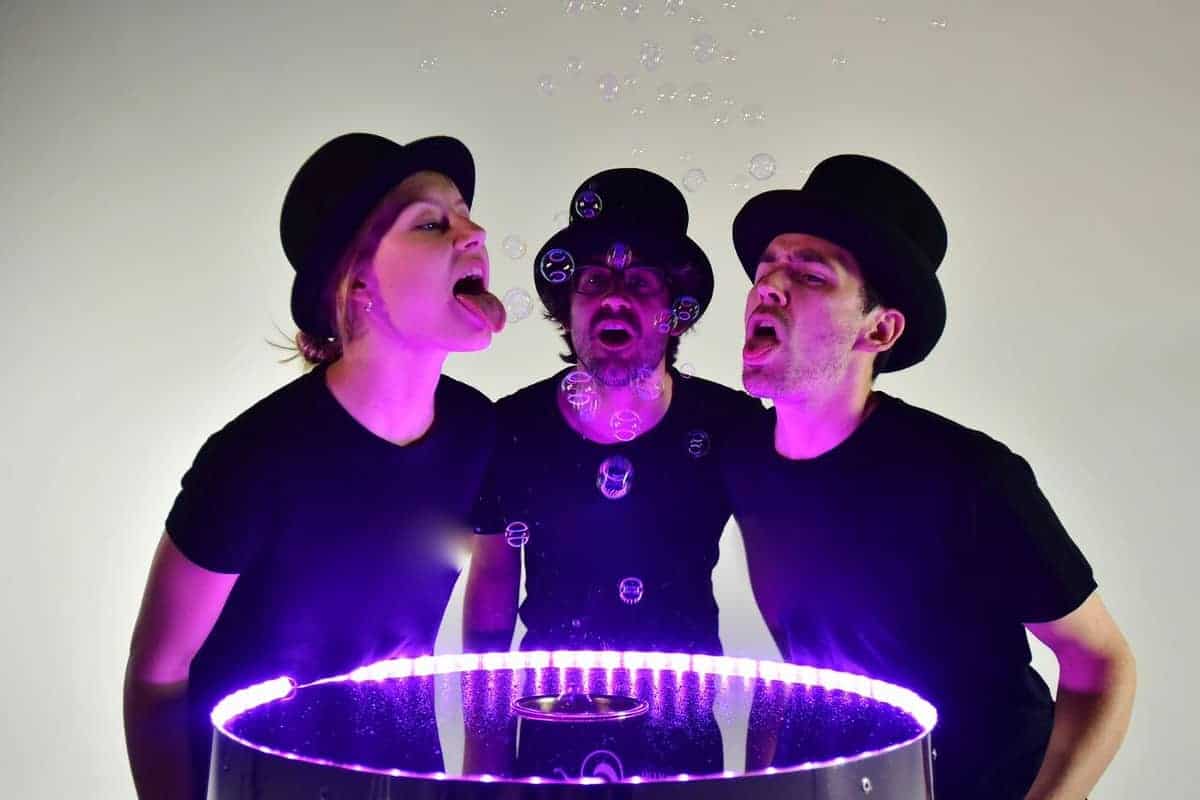 24. EDIBLE BUBBLES
Yes, I said edible bubble! They float in the air for your guest to catch and snack on! These are great for a fun-filled wedding, your guest will be talking about your bubble for years to come!
These are great talking and photo ops for guests. If you are more of a savoury snacker or just love crisps this is definitely for you!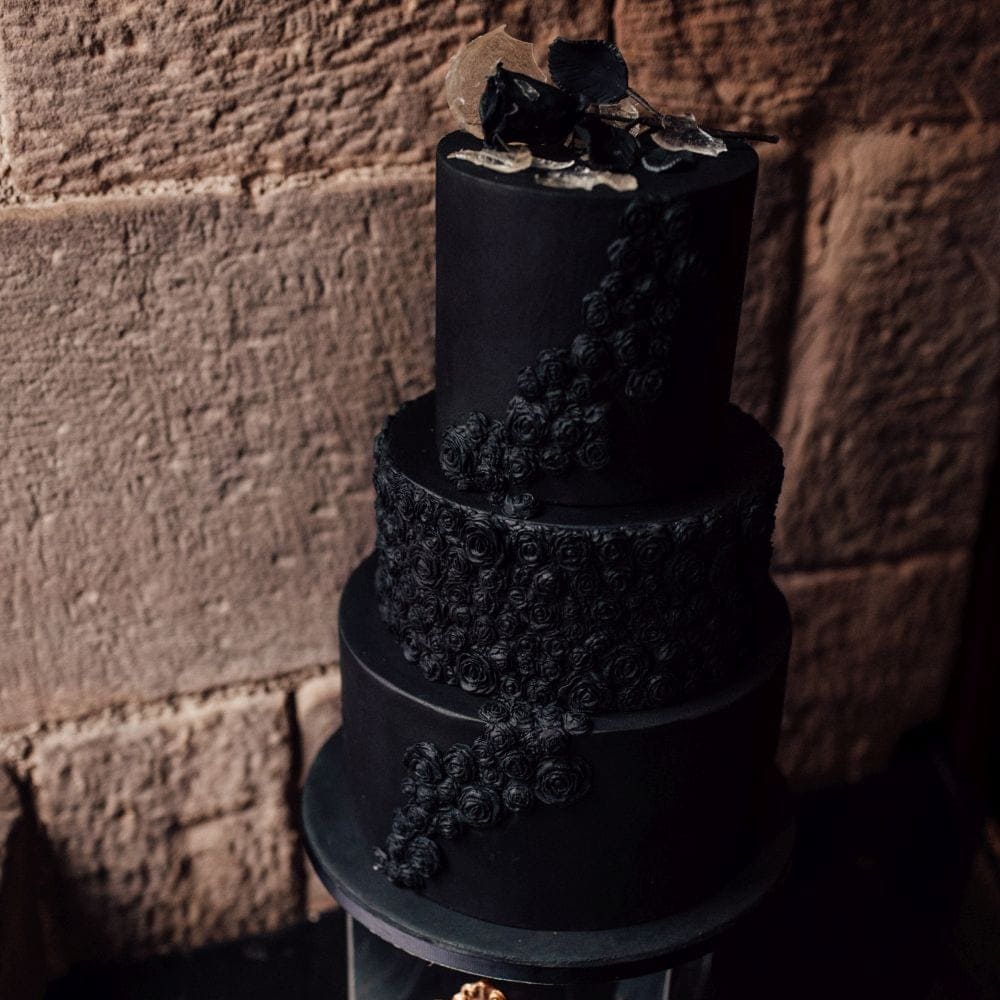 25. A BLACK CAKE
This is definitely a wow factor. People expect the traditional white cake so a black will really make an impact!
Head to our blog if you are looking for wedding cake alternatives!
UNIQUE ALERNATIVE WEDDING IDEAS
We hope this article has given lots of non traditional and unique wedding ideas. Let us know which ones you love in the comments. Or if you have some to share we would love to hear them!
More blogs you will love!