Hottest new wedding trend, bridal capes!
We are loving a wedding cape, capelet , or cape veil! Give us them all!
They will add the wow factor to your wedding dress or outfit. They are the perfect modern alternative to a veil.
They suit traditional or alternative wedding dresses and we think they are a must for a modern bride or groom!
A MODERN ALTERNATIVE TO A TRADITIONAL VEIL.
Words from Sash & Veil who we love
As brides continue to seek ways to stamp their personality on their bridal look. The popularity of bridal accessories, in particular bespoke, continues to gain momentum.
Wedding veils are no longer just an afterthought. Often now they are given just as much consideration as the dress.
To this end, brides are seeking ways to add a unique touch to their bridal look. A cape veil is a perfect choice. Offering a modern alternative to the more traditional veil.
PERSONALIZE your wedding outfit with a cape
The cape falls from the shoulders adding the same flow and wow factor but without the need to have anything attached to your hair.  
A cape can be embellished in the same way as a veil can be personalized with the addition of crystals, pearls, lace or embroidery.
I'm told the trend began with Game of Thrones! I'm not quite sure how accurate this is! But it's a trend I love and I'm pretty sure it's here to stay.
We are committed to providing unbiased, credible reviews so you can choose with confidence. We may earn commissions on purchases made from visiting our partner stores. Please see our policy here. 
SHOP the best BRIDAL CAPES for 2023 
OUR ETSY WEDDING CAPE PICKS 
Sash & Veil have featured in the blog, but they really do produce the most stunning capes. Click the picture to shop the veil you love!
Tania Maras is based in the Australia, they have some gorgeous capes and we have chosen some we love! Click the picture to shop.
Noon on the moon although based in Canada ship to the UK and we have to say these capes are truly stunning! Click the picture to shop the veil you love!
Words from Our Urban Supplier Coco Bridal
WHY SHOULD YOU CHOSE A BRIDAL CAPE?
Bridal capes are a great alternative to a veil. Which still has traditional connotations for some brides. I find that a bridal cape can elevate a look in a way that a veil can't.
Capes are almost more magical! My wonderful veil designer Tulle and Flo designs capes in a variety of styles including minimal plain capes to hand-embellished beaded or sequin numbers. The fabric, color and design options are endless!
What wedding dresses do bridal capes suit?
Bridal capes work really well with modern bridal slip dresses and jumpsuits. As well, as a more classically tailored fit to flare dresses.
It's the combination of minimal tailoring against the carefree floaty nature of a cape that works so well. IT creates the perfect modern bridal look with an alternative edge
Images By Jessica Coates Photography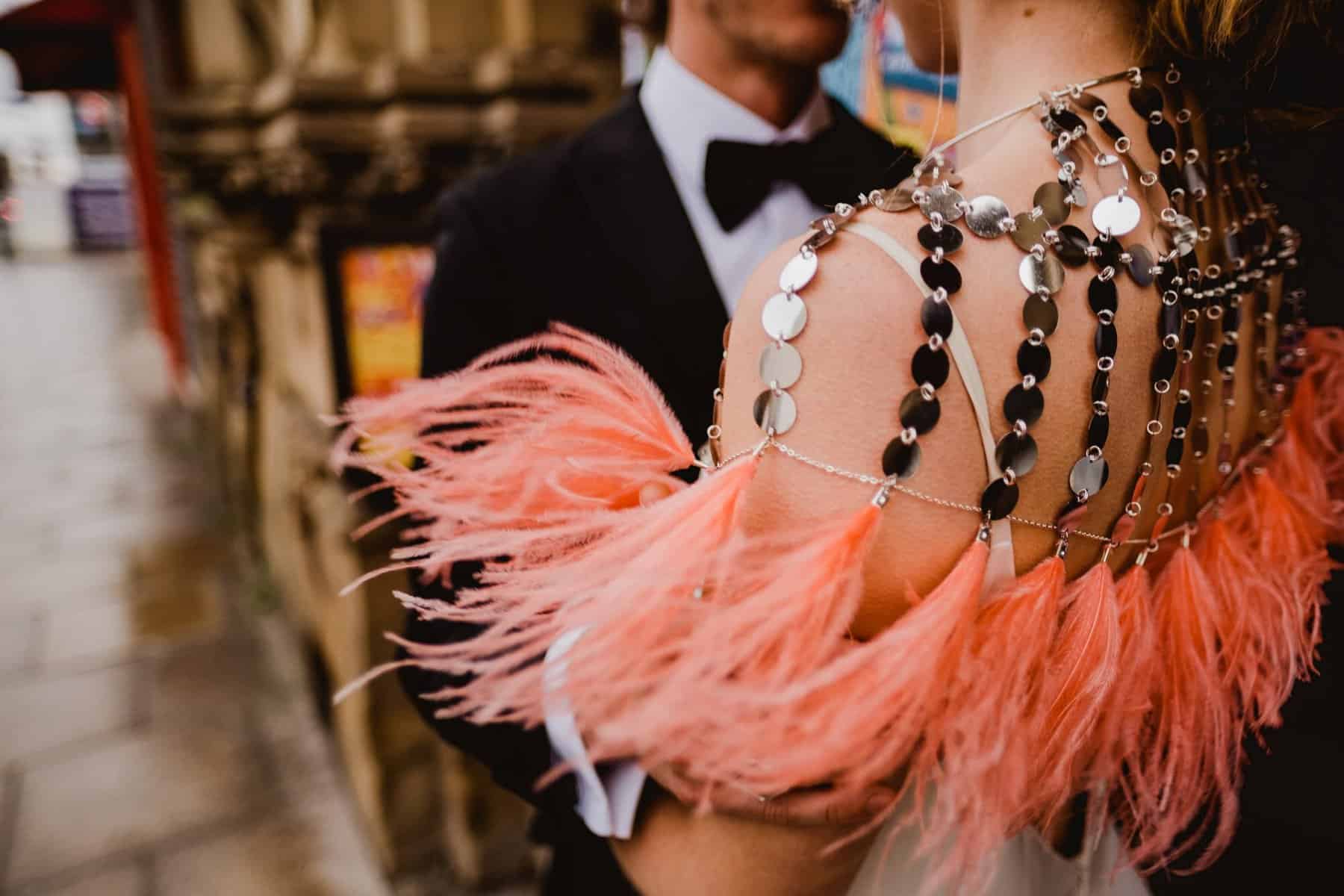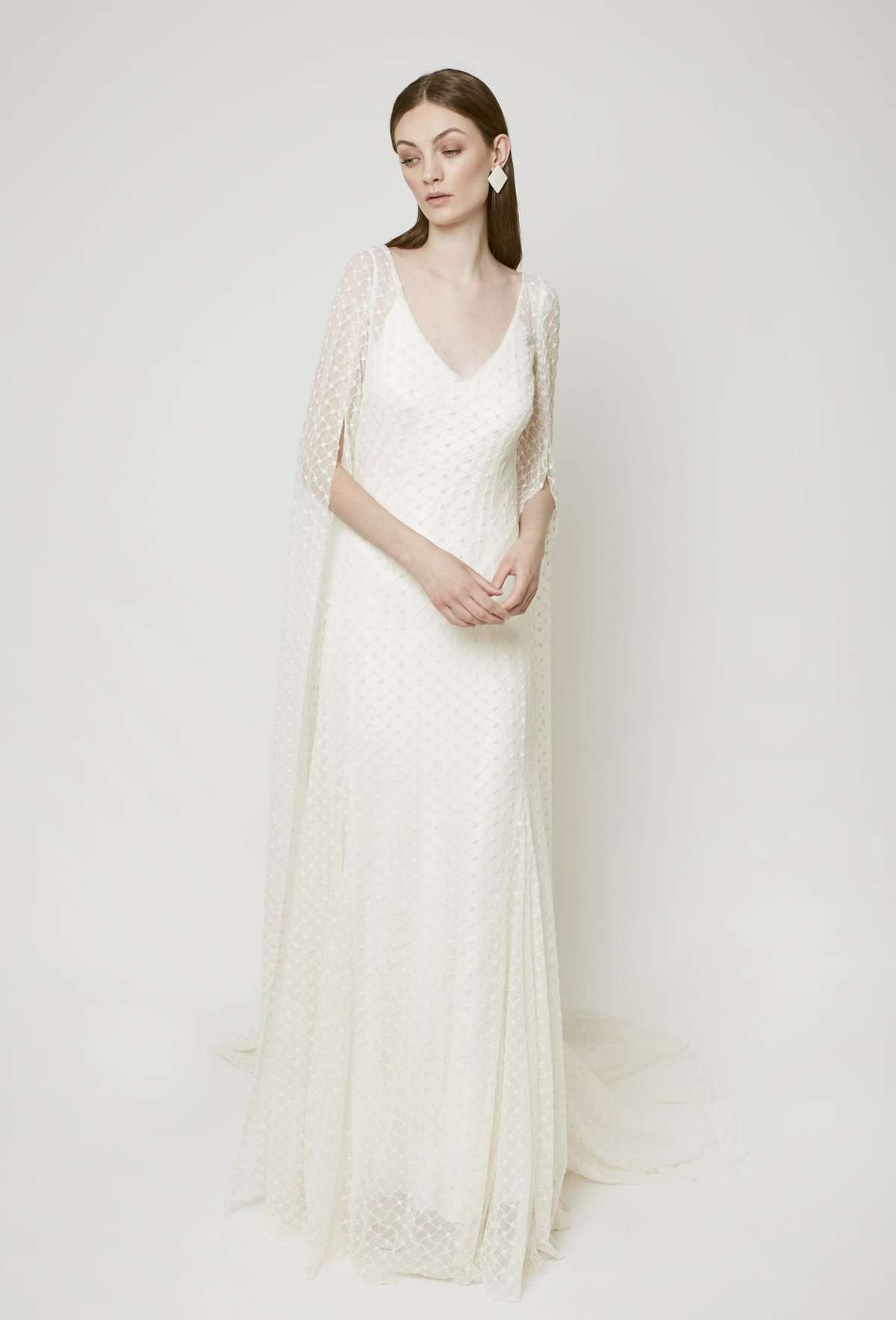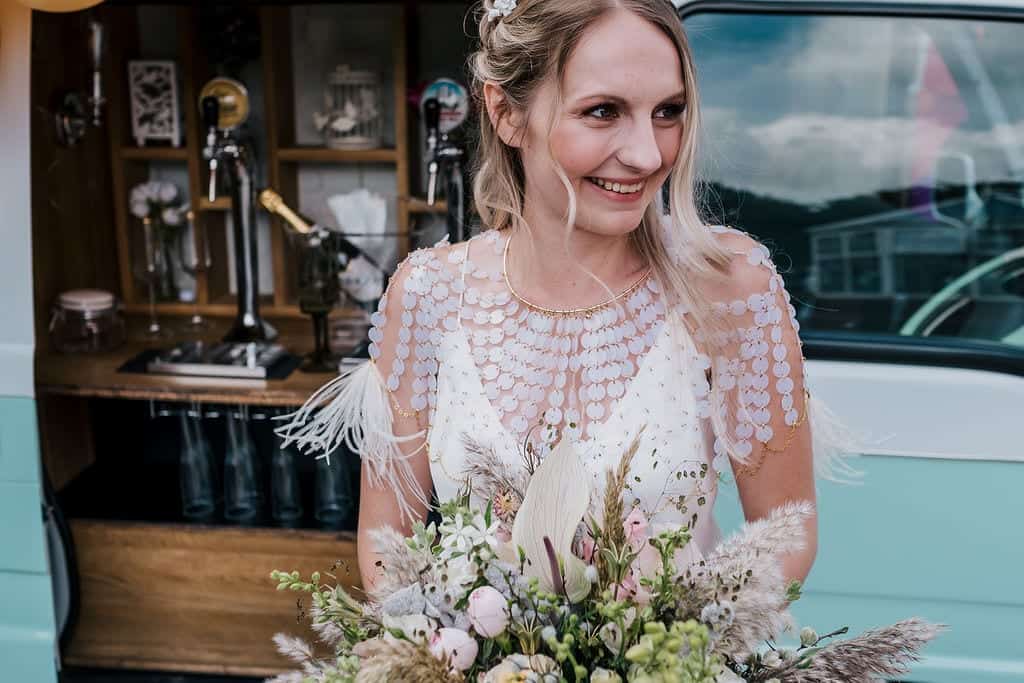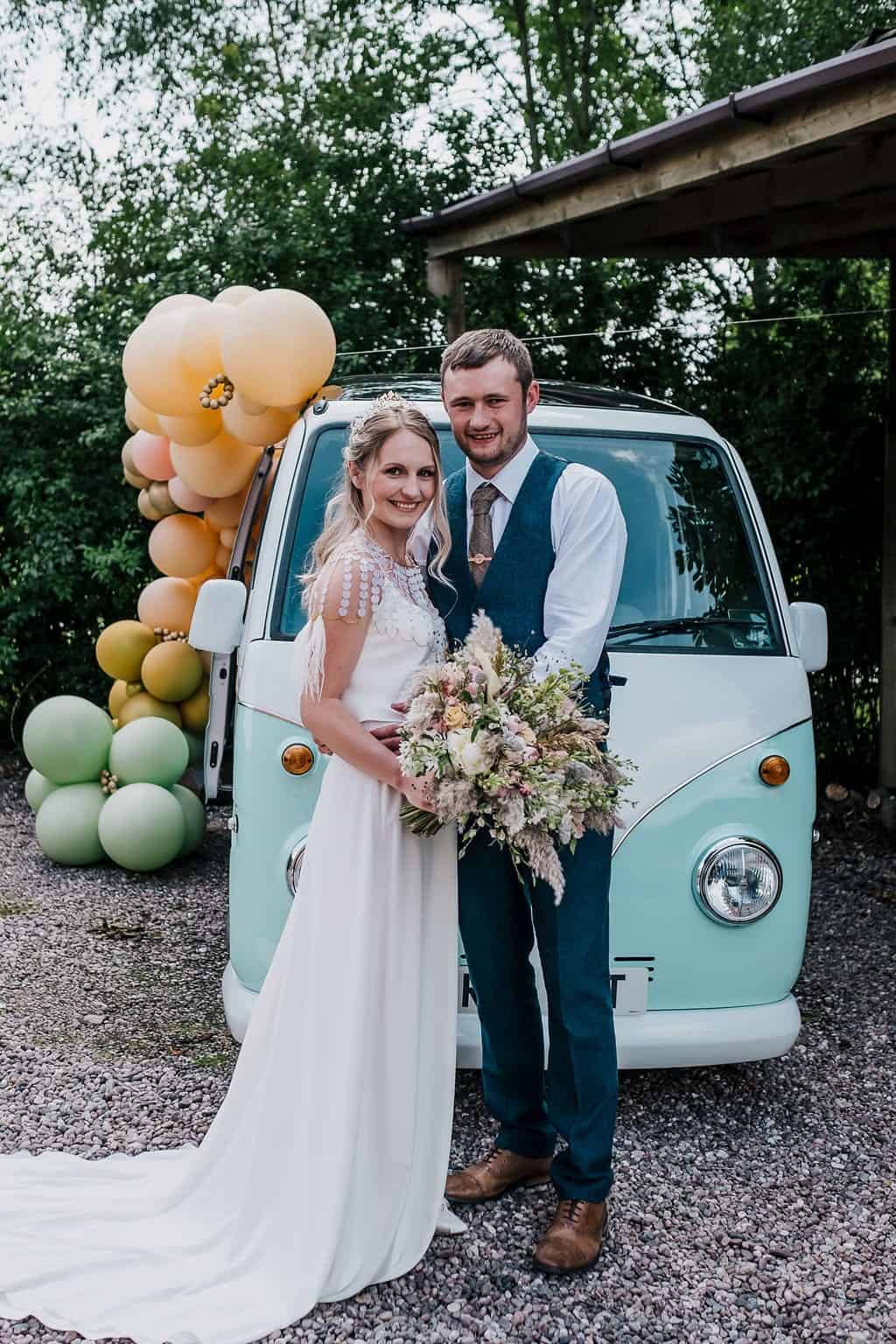 Words from Urban Supplier Rock the Frock Cheshire
ARE BRIDAL CAPES THE NEW VEIL?
Are capes the new veil?? Bridal capes have been a trend for the last few years. Here in the boutique, they are something which brides are requesting more and more.
Capes can come in different styles, lengths and materials. Which means that you can vary the final look which they provide. Sequin Feather Capelet, Electric Plume designs, beautiful bridal and festival capes. They can be beaded or sequins and trimmed with feathers.
They are perfect for dancing the night away. These capes are perfect for a simple bridal look, for an evening look or great for your hen party outfit. PLUS you can wear them again. Extra bonus!
what is a Cape veil?
If you want a more romantic soft looking cape a Cape Veil is the look for you.
Sash and Veil make amazing cape veils, which are made out of the softest tulle. These give the illusion of a veil with more drama. Plus, it will not mess up your hair when you take it off!
These are also available in different colors, dip dye and with the option to have crystal or pearl embellishment, different shoulder attachments and personalized embroidery!
How amazing is that?!??
Cape wedding dress
One of my favourite dresses in the boutique is called Twyla by Leanne Marshall. The Dress has a cape included to form part of the train. For the evening if you want to take the cape away you can tie it back to form another layer of the skirt!
Cape Sleeves
Not only can you get capes for your shoulders but you can get capes for your arms…. Well sort of.
Statement sleeves are their own trend! So cape sleeves are a beautiful way to add some impact to your bridal look. Solaire by Otaduy has beautiful cape sleeves which split just above the elbow falling to the floor.
If you are thinking about a cape I say go for it! It's your wedding day so why not be a bit extra?!?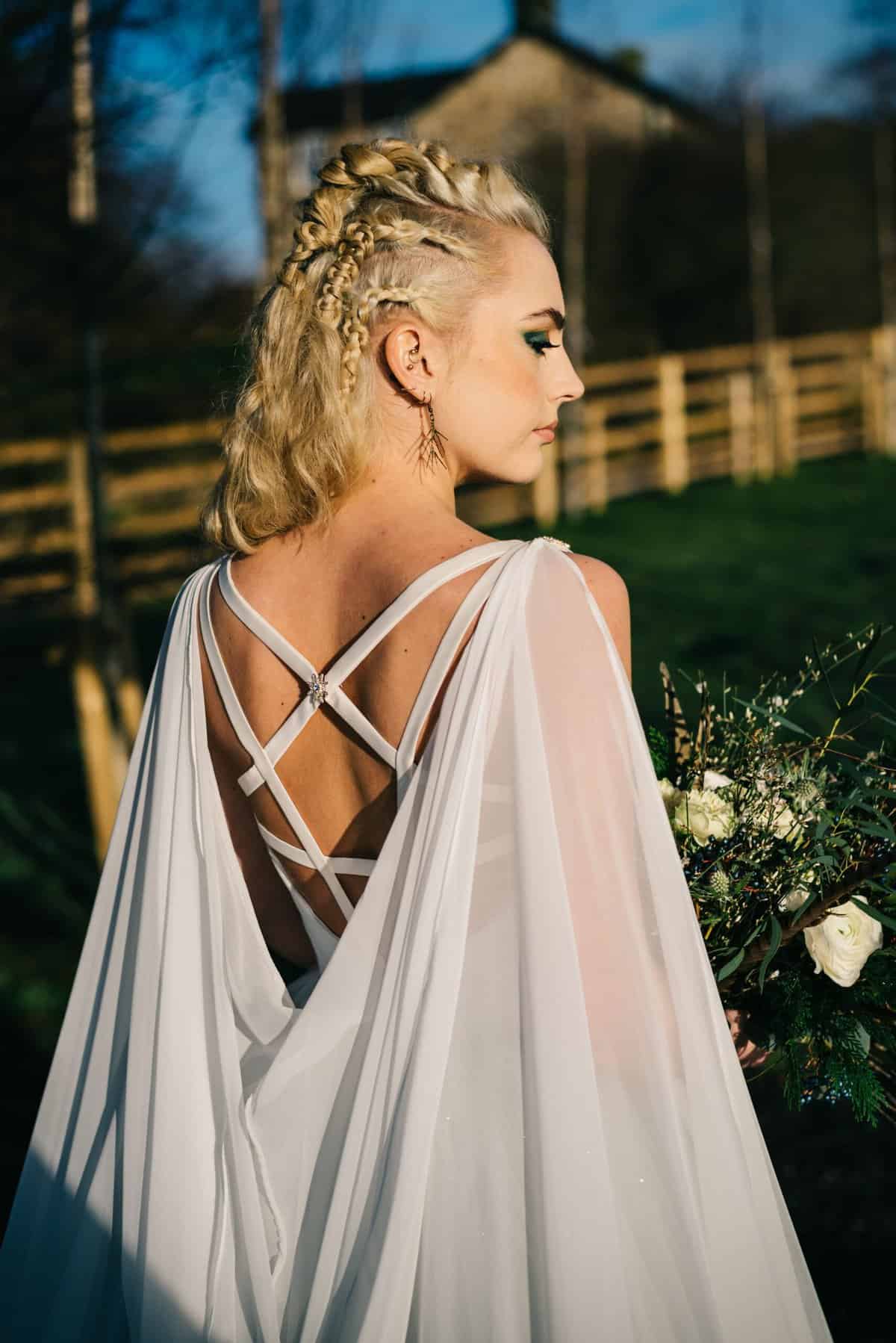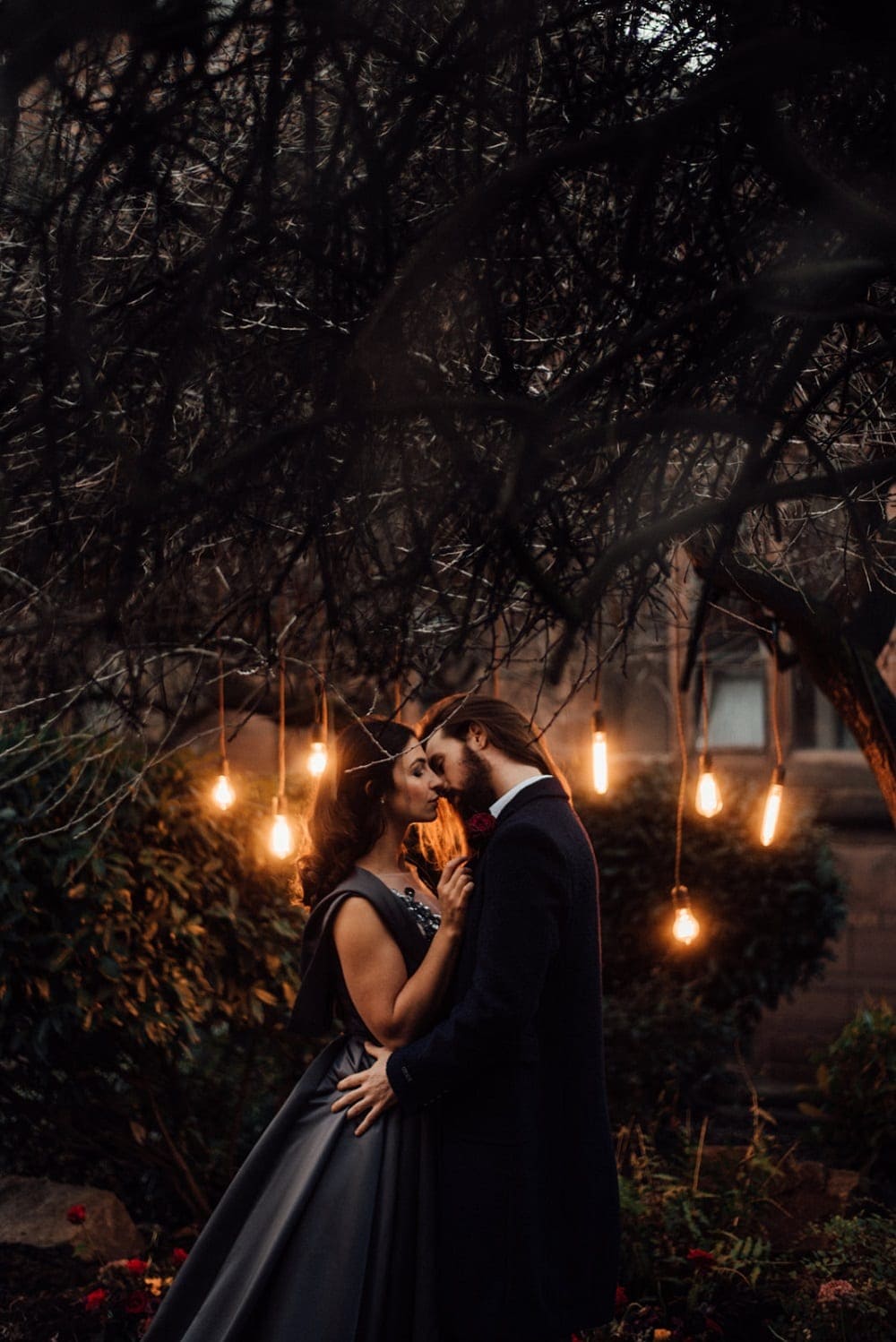 There is nothing like A cape!
Words from urban supplier Legend Bridal.
Cape vs Veil
We live for capes! There is nothing quite like a cape for adding that something a little extra. Capes are so much more versatile than a veil for instance. A cape can be used to add that air of royalty and strength. They are transformative.
You put on a cape and instantly you just feel more yes! You feel like a bride but it carries so much more.
They speak of fairy tales and the happy ever afters of childhood stories. You can go with a soft and whimsical cape that catches on the wind. Or a structured and luxurious and heavily decorated winter cape.
Uses of a bridal cape
You can use them to accentuate a focal point, to frame the back details for instance. Or maybe used to transform and allow a grand reveal.
Also, they are amazingly functional and super warm for winter weddings.
Either way, for us, there is nothing more bridal than a cape! Perfect for an alternative wedding!
Our Thoughts
It's no secret we love a cape. They are just gorgeous and really will make you stand out and make your guests wow. not that they WON'T anyway as you are after all the bride!
If you are now considering a cape after reading this blog. If you can not find the one from the suppliers featured above, here are three companies we love on Etsy! They are affordable and stylish!
Bridal wedding capes
More bridal fashion and alternative wedding blogs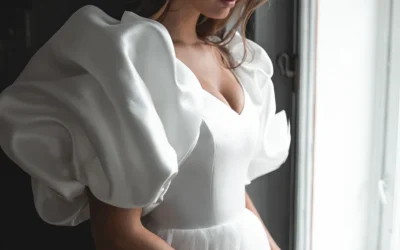 Detachable bridal sleeves This wedding dress trend is huge right now. And we are here for it! It...