Your first Christmas as a married couple is an exciting time. Wanting to make it special and memorable is usually important to most couples.
A great way to do this is to make new traditions together. Plan some special memories and of course, give a heartfelt gift to treasure forever.
Your first Christmas as a married couple is a great time to buy a gift that is a reminder or linked to your wedding day. We have put together all the best gifts for your first Christmas as a married couple.
We are committed to providing unbiased, credible reviews so you can choose with confidence. We may earn commissions on purchases made from visiting our partner stores. Please see our policy here.
The best gifts for your first Christmas together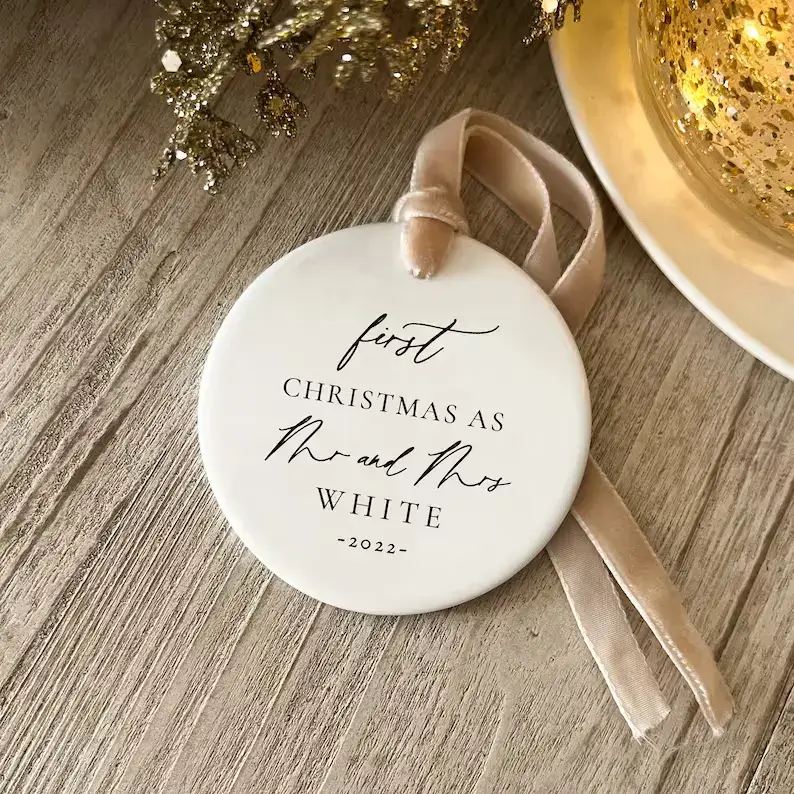 1. Personalised Christmas Bauble
A wedding date Christmas bauble is a lovely idea to remember your special day year after year.
Check out all our fav first Christmas married ornaments.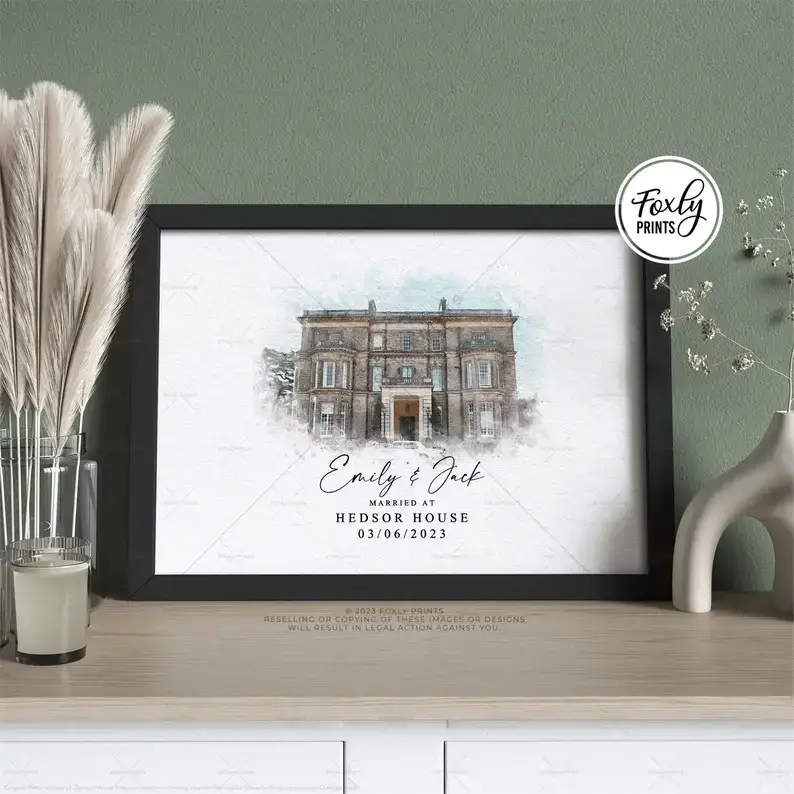 2. WEDDING VENUE DRAWING FOR NEWLYWEDS
A hand drawing of their wedding venue is a special meaningful gift.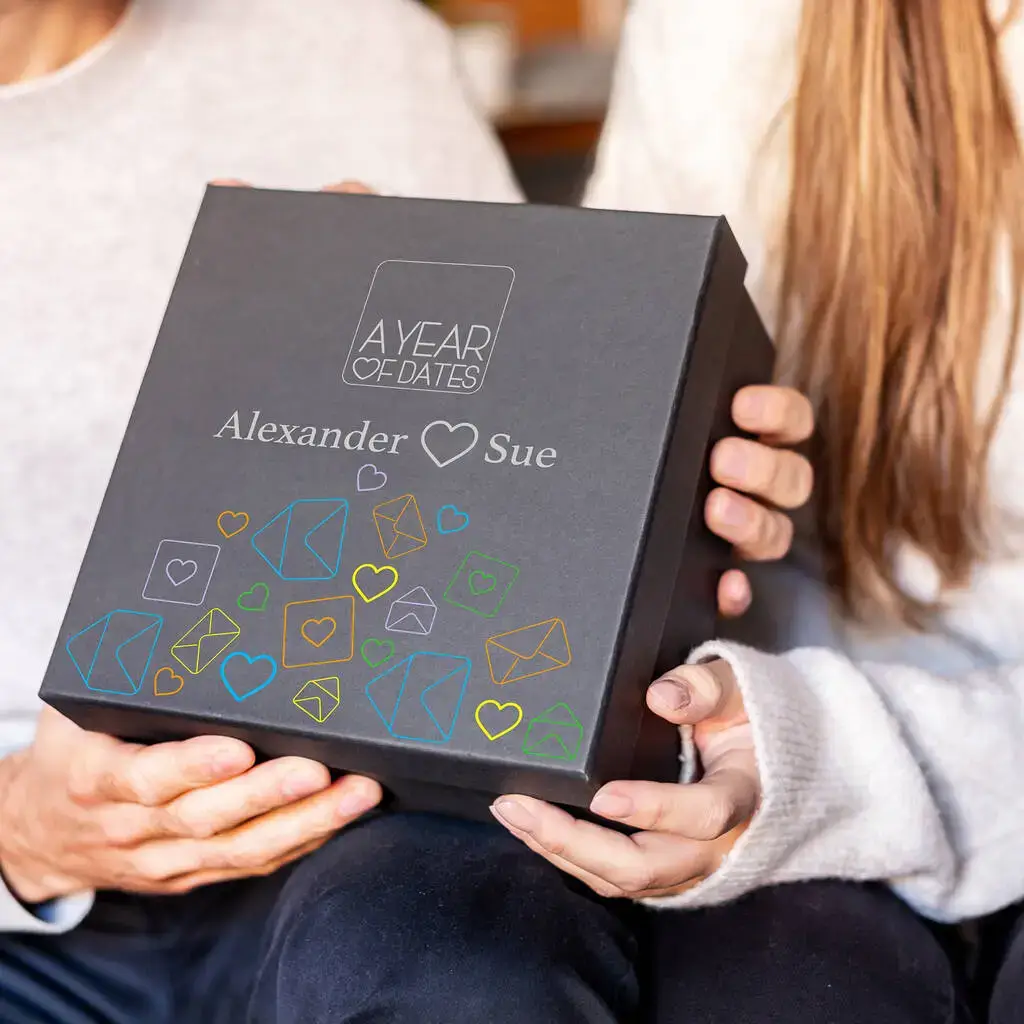 3. A YEAR OF DATES
The gift that keeps on giving. This is such a fun idea.
The monthly data ideas give you the prompt you need to make sure you spend time together.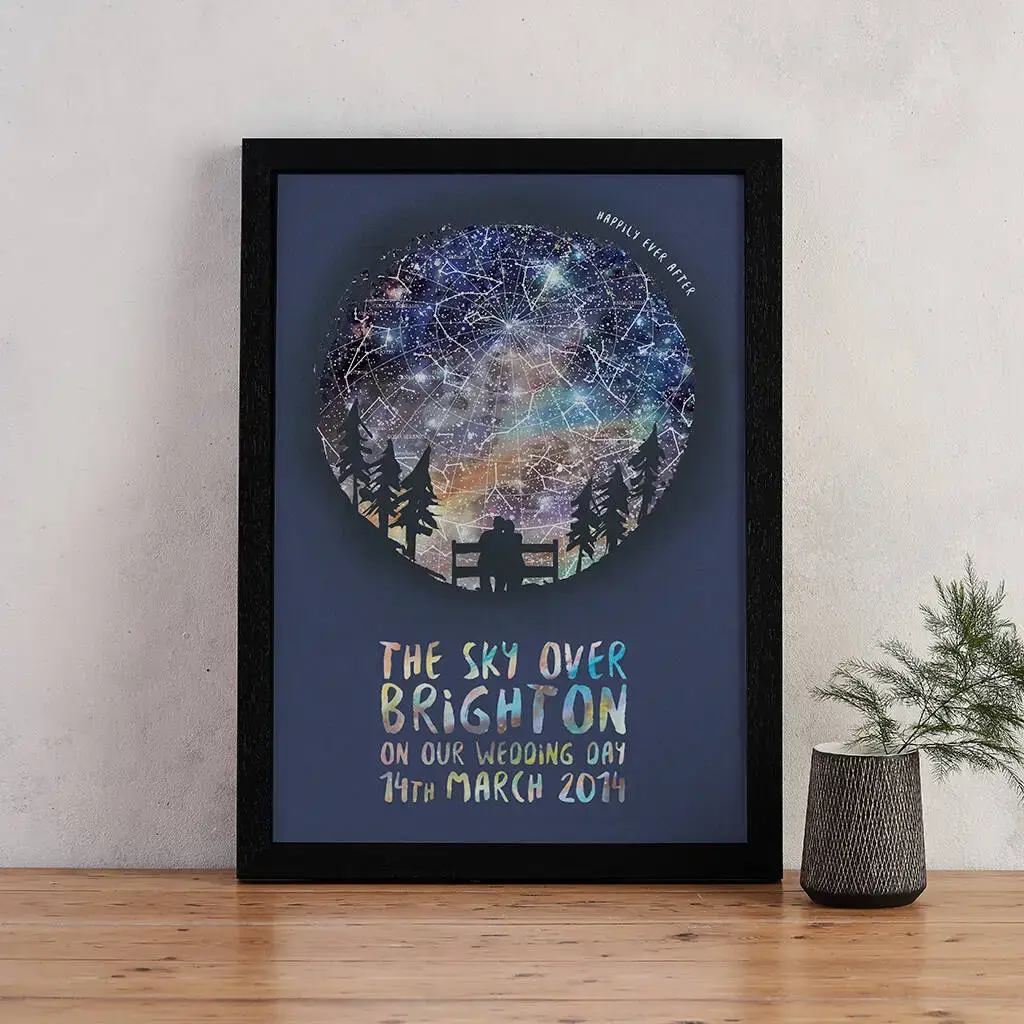 4. STARRY NIGHT SKY MAP
These are a popular couple's gift now. This one though stood out to me as it was unique.
I love the black cut out images and the coloured sky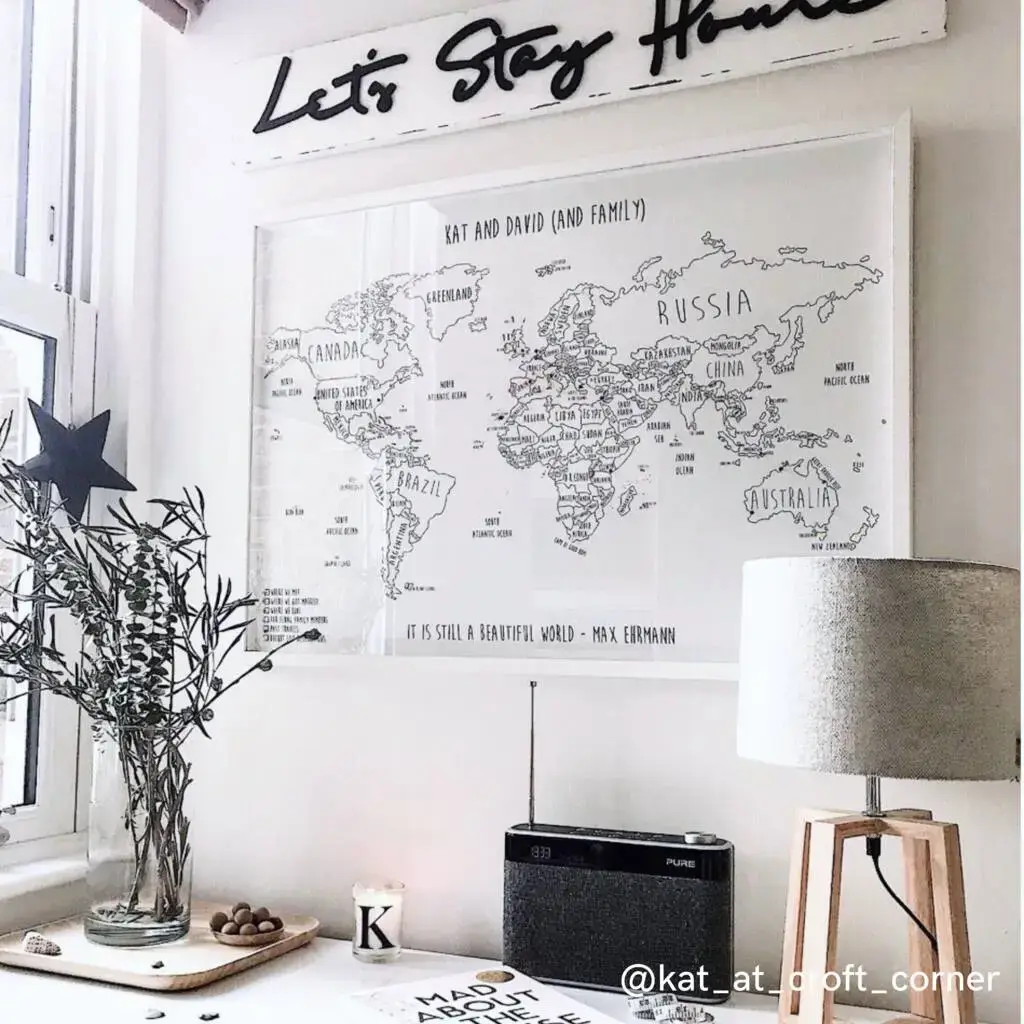 5. PIN IT WORLD MAP
This is one for the travelling newlyweds. They can pin all the places they travelled together.
Spend date night evenings planning all the places they want to go together.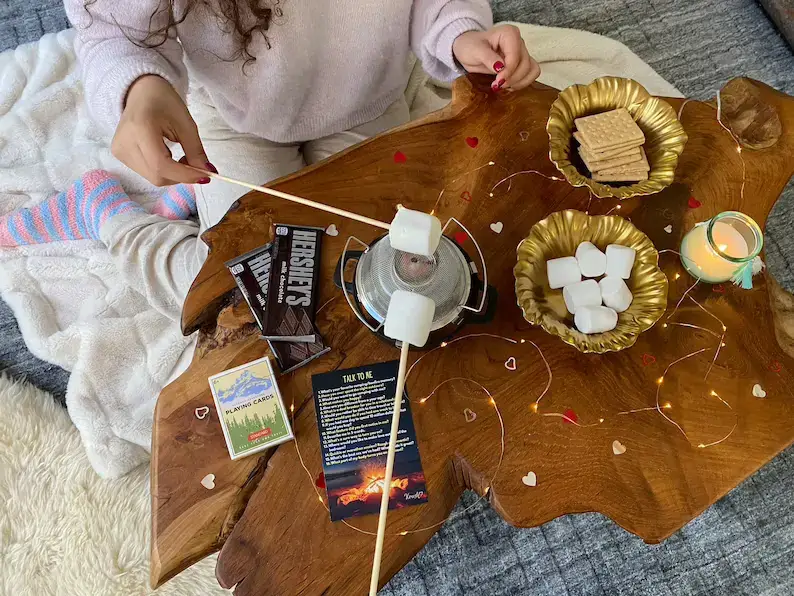 6. camping night in
Giving a gift of a unique date night is always a winning couple's gift I think.
This one can be used indoor or on a warm night for a romantic camping style date night.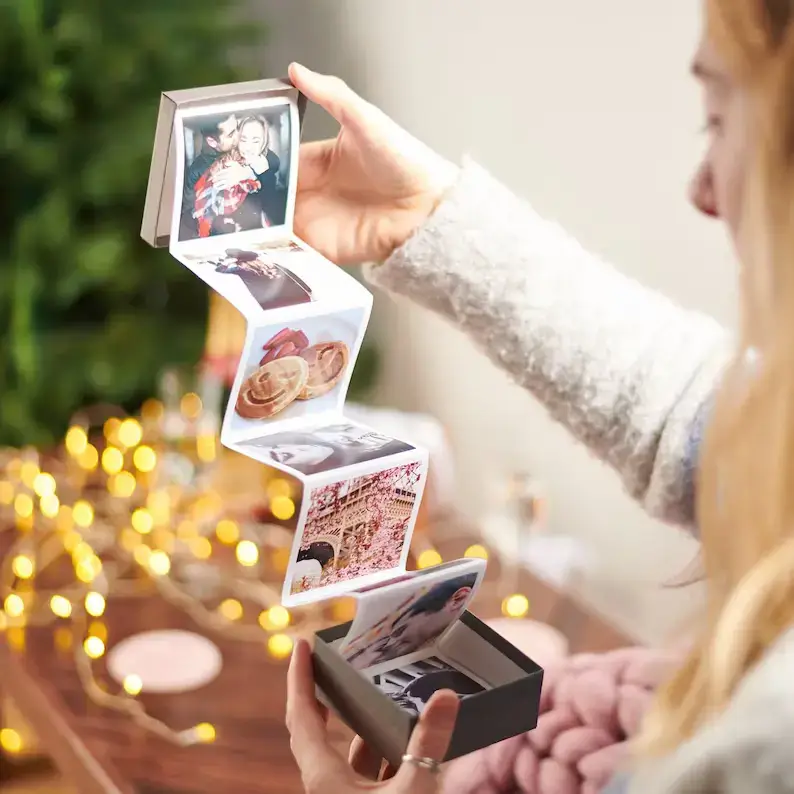 7. pop up album
This is a lovely idea. You can fill it full of all your favourite wedding photos.
Or make it a love story of all the special times up to the wedding.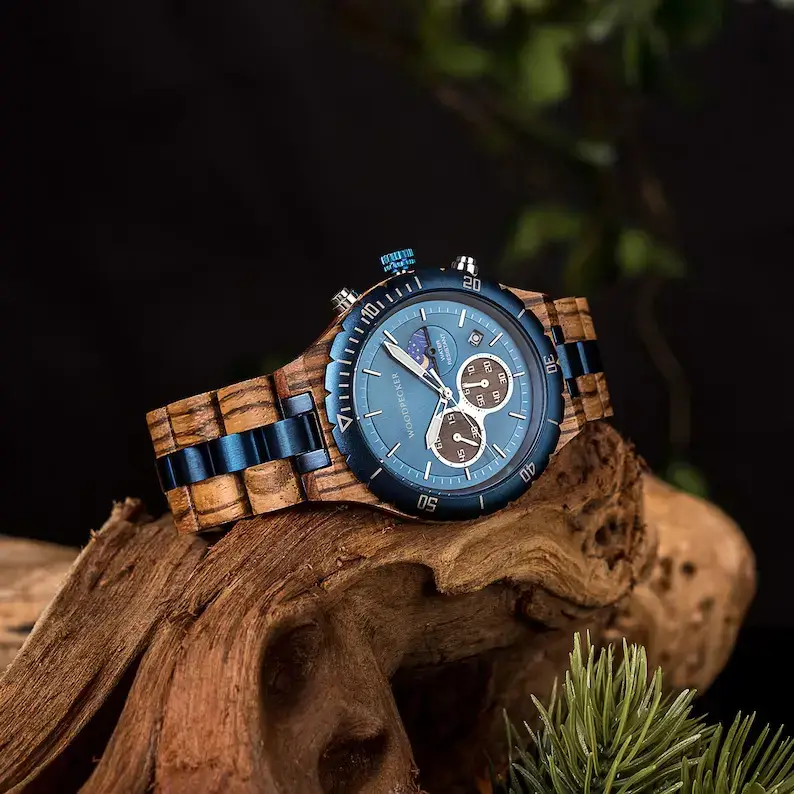 8. best gift for new husband
Getting him a watch with your wedding date engraved on it is a such a thoughtful first Christmas gift.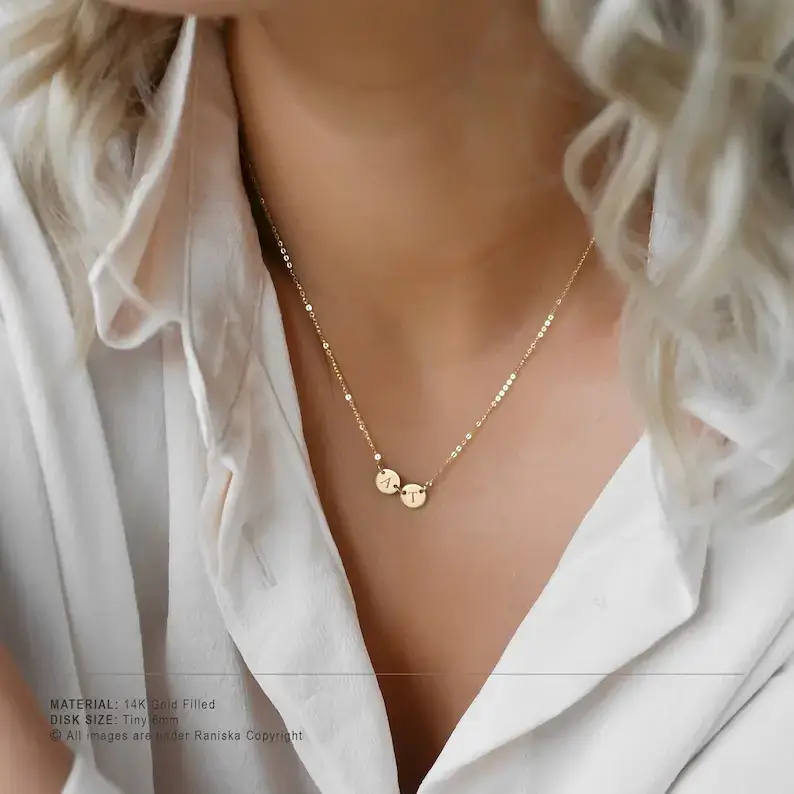 9. Best first Christmas for wife
Personalised jewlley with your wedding date on is such a lovely idea for your first Christmas.
This necklace cn have your initials and wedding date engraved. How pretty is it?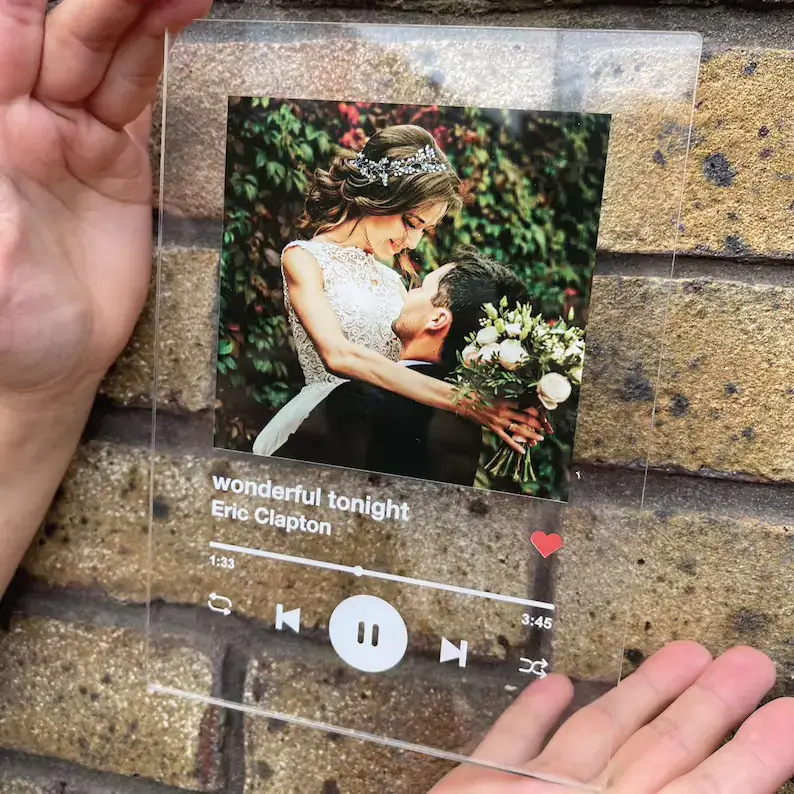 10. Your first dance song lyrics
I love this one as you can add a photo also.
You can get your actual lyrics engraved also.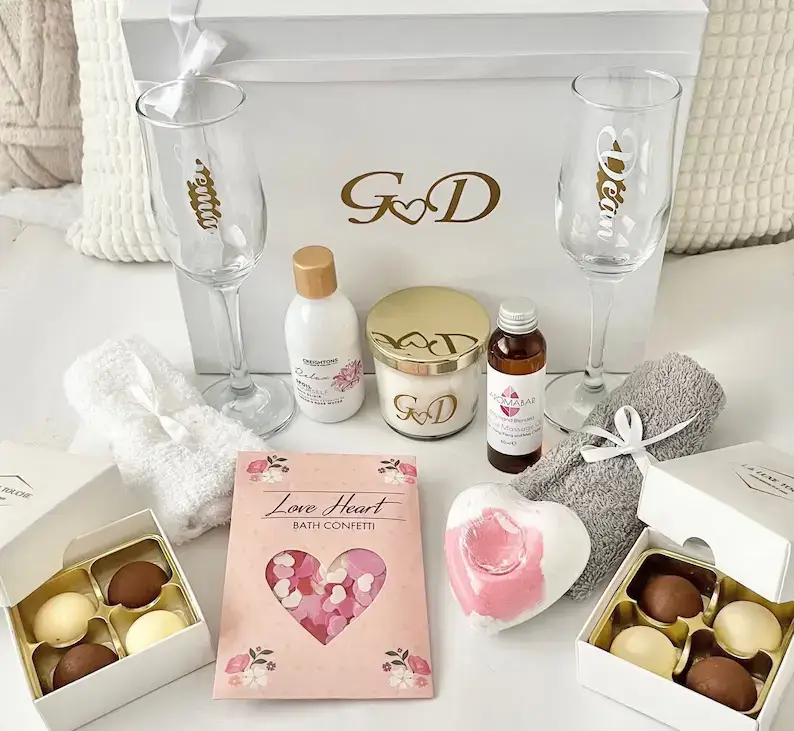 11. Spa night in
I love this idea, especially if your wedding wasn't long ago.
Wedding planning can take its toll on you. A relaxed spa night in is a great way to relax and spend time as a couple.
More blogs you will love!