You know how much we here at the urban wedding company love street shoots! It's pretty obvious how much we get excited at styled shoots especially street ones. So imagine our delight when we are sent London street Wedding shoot facilitated by London photographer Emztography
Hidden away between a pair of stone archways, is one of the most beautiful19th Century mews in central London. It's called Kynance Mews, what an absolutely stunning place it is. It truly was the perfect backdrop for Hebe from Miss HE to show off a couple of dresses from her collection.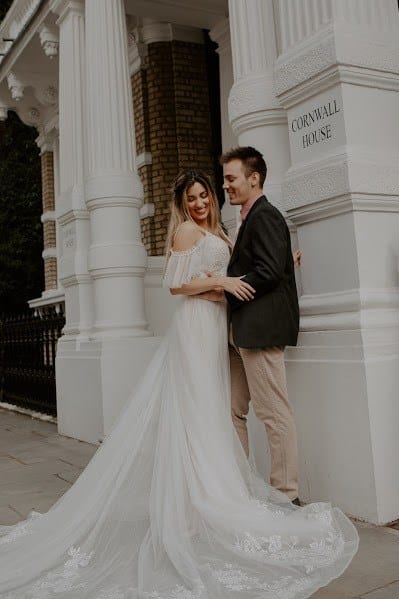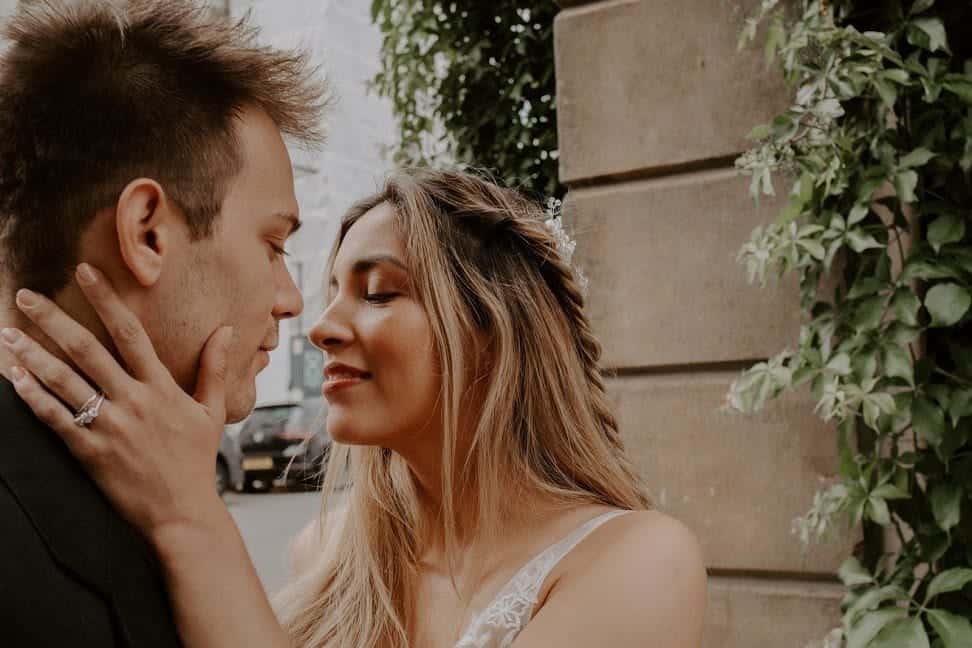 Perfect London Street
This little alleyway is in the heart of Kensington New Town, or presently known as Victoria Road Village. It's a fashionable district that is situated predominantly south of Kensington High Street.
The clean and quiet cobbled street now filled with leafy greens, flowerpots, and old brick facades. The street is filled with beautiful Wisteria vines a dramatic contrast to the nearby busy streets of Gloucester Road and Kensington High Street.
It feels as if one is transported to a scene in a fairy tale of pretty little rustic country village when you walk down this mews. We agree, it looks like a street in Spain or Greece. We are just loving the cobbled street and brick walls!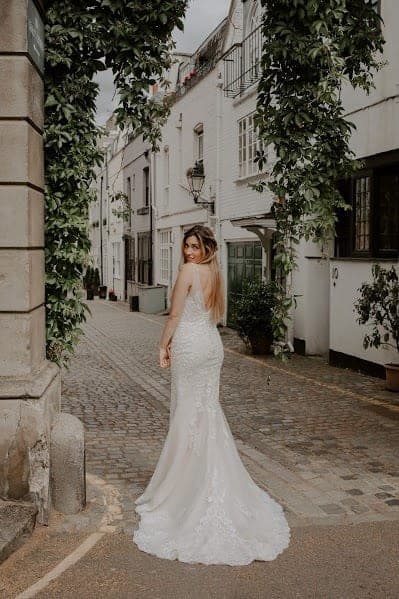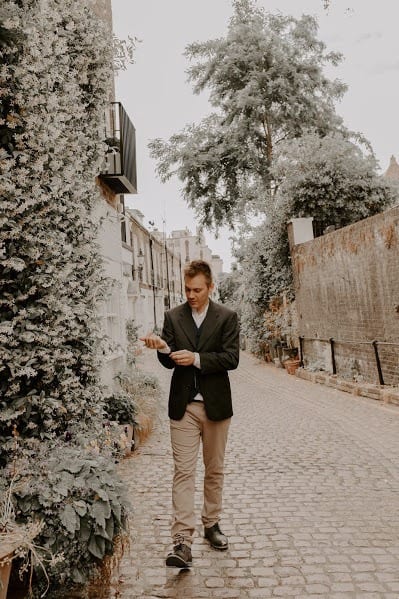 How did you decide to do the Shoot?
Having trudged through some of London's most beautiful streets and mews, it was only a matter of time until we made use of the natural beauty! The London street wedding shoot was perfect. So, armed with a fantastic team, we were able to make this happen.
Not only is it a fantastic backdrop for a styled shoot, the quietness and calmness of the area. Juxtaposed with the hustle and bustle of Kensington High Street a few minutes away is what makes Kynance Mews and its surrounding areas such a great spot.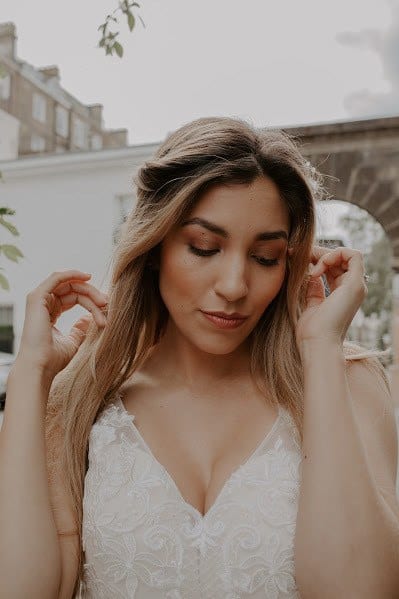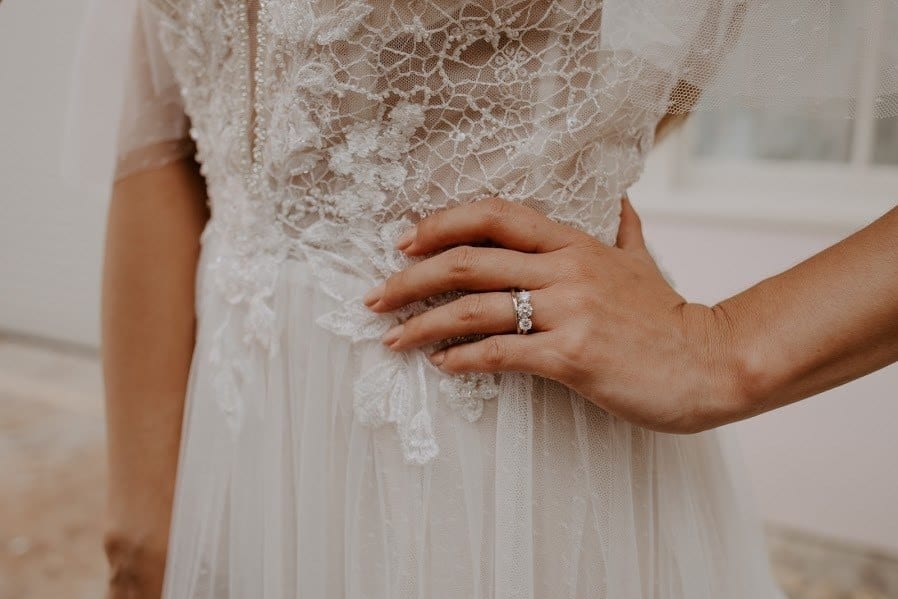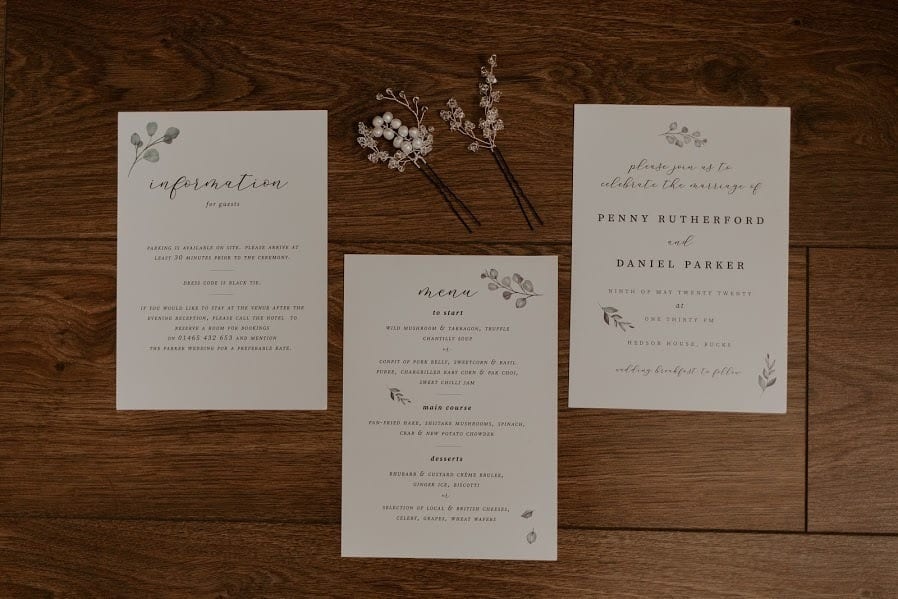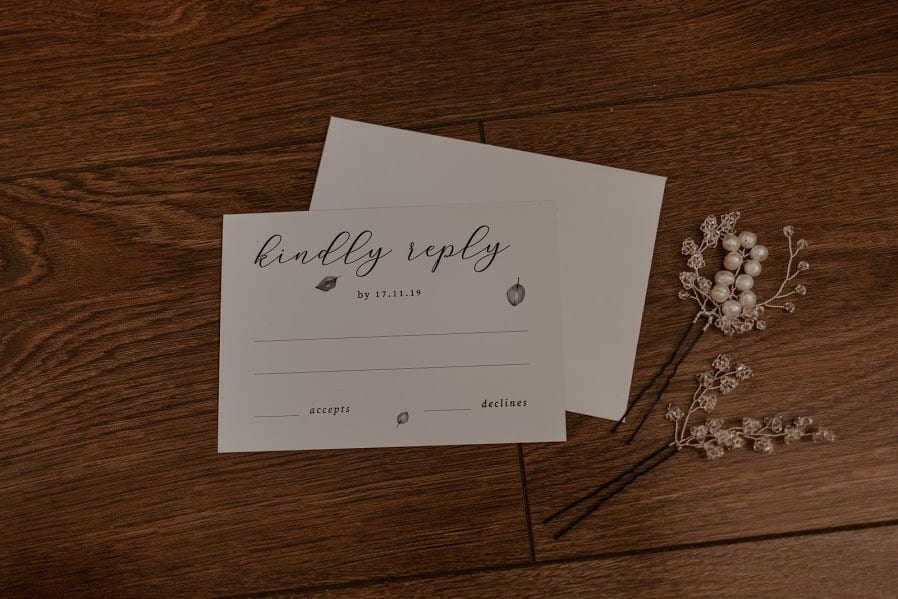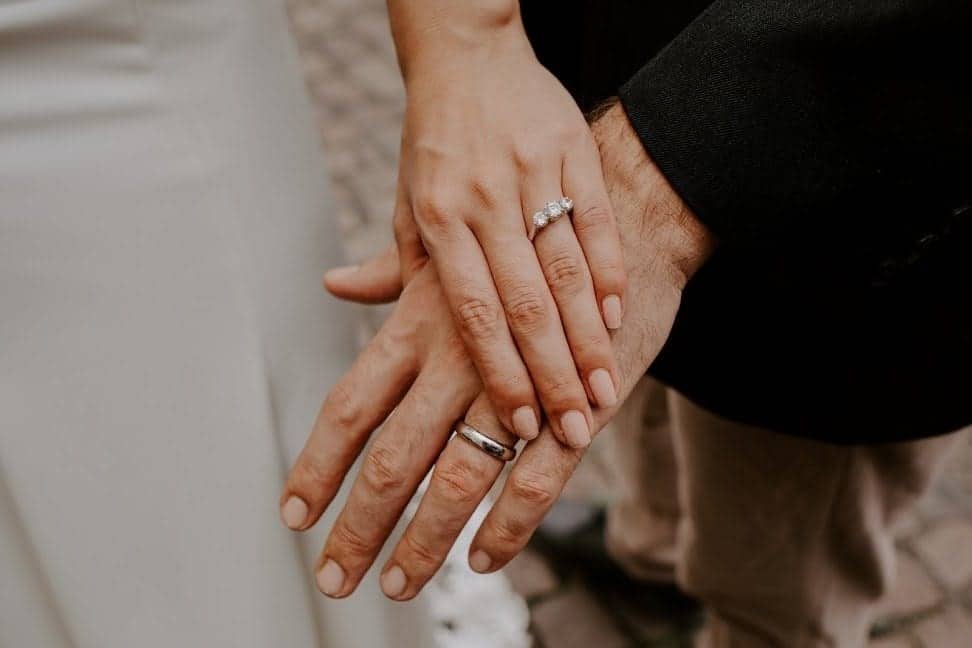 What was the inspiration behind the London Street wedding?
Being so close to the hustle and bustle of central London. We are inspired by how beautiful and quiet this hidden gem of an area is. Some of the most affluent streets lie within the vicinity. This includes some of London's most expensive homes. Who knew London boasts some of the most beautiful and aesthetically pleasing Mews, we were not disappointed!
They are like little villages, hidden away from the Capital and yet there for you to discover. They have the timeless, classic feel and style we were going for and complimented our styled shoot perfectly.
We are absolutely wowed that such an area exists in London, we love street shoots and this one is just absolutely stunning! coupled by the fact that we love Hebe's dresses too. The shoot is stunning!