We love nothing more than to see A Manchester City Engagement. Just recently our very own Chelle caught a proposal happening in Manchester! It was right in the heart of Spinningfields under the fairy lights! How romantic!
On this weeks blog we have the gorgeous Abby & Mike who had their very own engagement shoot in the city!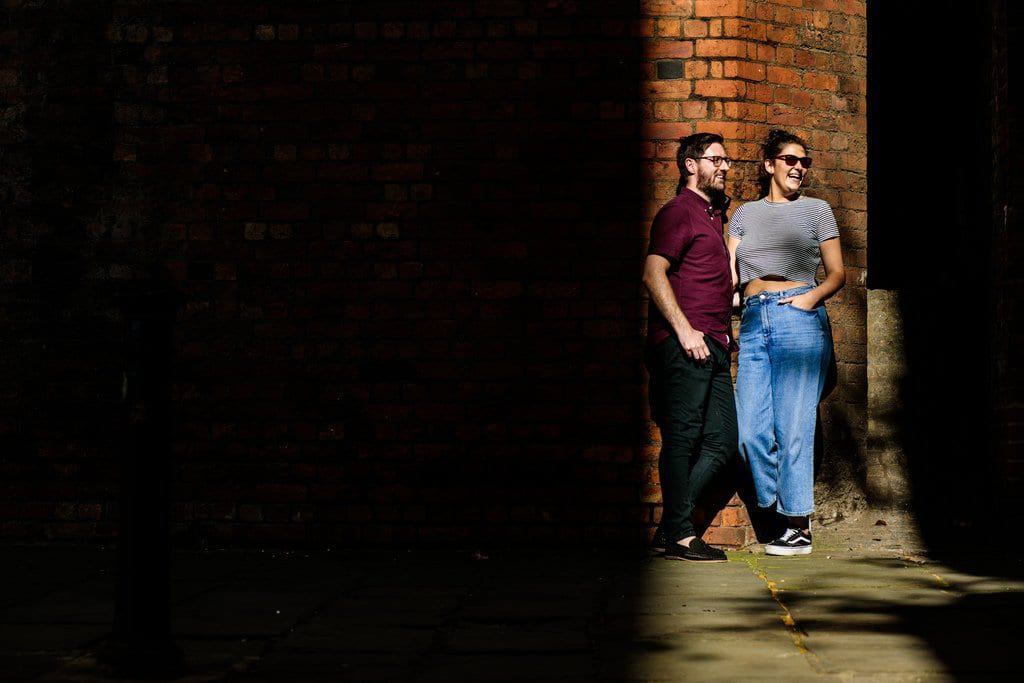 WHEN AND WHERE WAS THE PROPOSAL, AND WHO PROPOSED?
MIKE PROPOSED A FEW DAYS BEFORE CHRISTMAS AT PORTMEIRION VILLAGE IN WALES. ALL HE TOLD ME WAS THAT HE HAD BOOKED MY CHRISTMAS PRESENT EARLY. HE INSTRUCTED ME TO PACK A NICE DRESS AND BUNDLED ME INTO THE CAR.
PORTMEIRION HAS ALWAYS BEEN MY FAVOURITE PLACE. SO WHEN WE ARRIVED I JUST THOUGHT HE HAD BEEN REALLY THOUGHTFUL WITH HIS GIFT, BY BOOKING AN OVERNIGHT STAY RIGHT ON THE FRONT HE ALWAYS 'WINS' CHRISTMAS! WE WERE SUPER LUCKY WITH THE WEATHER, WE HAD A GLORIOUS BLUE SKY!
The Proposal
WE GOT READY FOR DINNER AND I ASKED HIM TO TAKE A PICTURE OF ME NEXT TO THE HUGE CHRISTMAS TREE.  I WANTED TO SHOW MY POSH DRESS OFF TO MY MUM. I WONDERED WHY HE WAS A BIT AGITATED AND THOUGHT HE WAS BEING A BIT FUNNY. HOW WRONG I WAS, FIVE MINUTES LATER, THE RING APPEARED FROM HIS JACKET POCKET. LITERALLY FOR THE FIRST TIME IN MY ENTIRE LIFE, I WAS COMPLETELY SPEECHLESS!
TURNs OUT ALL OF MY FRIENDS KNEW THAT MIKE WAS GOING TO ASK ME TO MARRY HIM. I WAS THE ONLY ONE IN THE DARK! SOMEHOW IT FELT EVEN MORE SPECIAL THAT MY BEST FRIENDS HAD HELPED HIM TO CHOOSE THE RING SIZE. THEY ALSO HAD A HAND WITH HIS COVER STORY, EVERYONE HAD PUT SO MUCH EFFORT IN AND IT MEANT THE WORLD TO ME!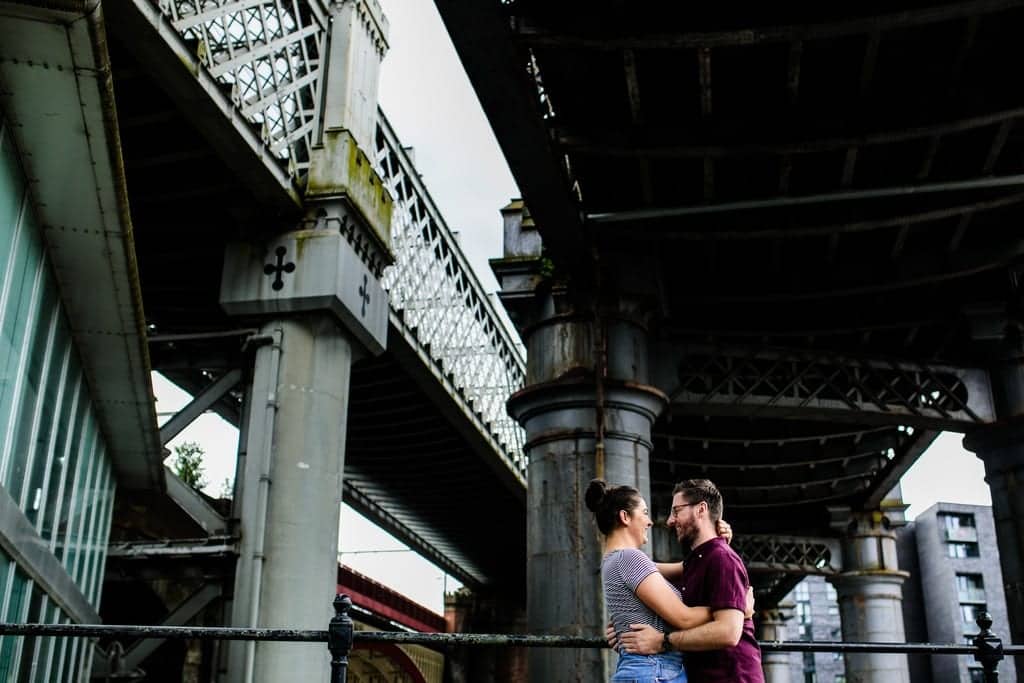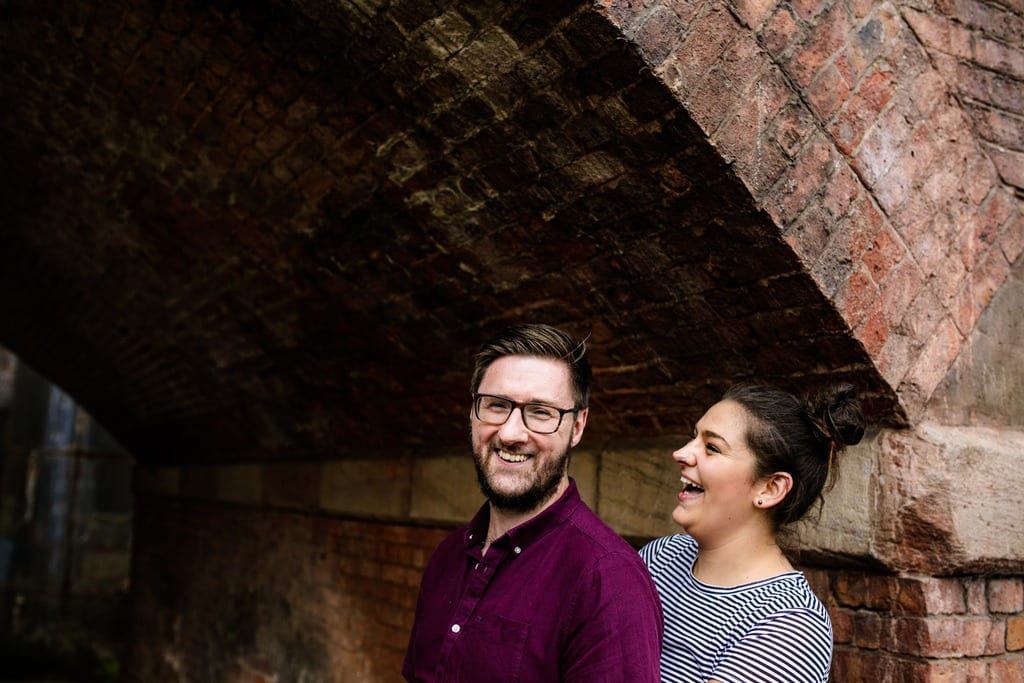 WHEN IS THE WEDDING?
THE WEDDING IS IN JUNE 2020 AT DIDSBURY HOUSE HOTEL. WE WERE LOOKING FOR A REALLY INTIMATE VENUE, NO MORE THAN 50 GUESTS AND WE LOVE VICTORIAN HOUSES (WE HAVE AN OLD TERRACE THAT WE'RE SLOWLY DOING UP) SO DIDSBURY HOUSE TICKED EVERY SINGLE BOX AND A FEWMORE THAT WE HADN'T EVEN THOUGHT OF!
OUR GUESTS WILL BE SPENDING THE WHOLE NIGHT WITH US AND WE'LL ALL HAVE BREAKFAST TOGETHER THE NEXT MORNING. IT FEELS LIKE OUR WEDDING WILL LAST FOR A WHOLE WEEKEND! IF THE WEATHER IS KIND TO US, WE'RE HOPING TO WALK OVER TO FLETCHER MOSS BOTANICAL GARDENS FOR SOME AMAZING PHOTOGRAPHS! WE LOVE IT THERE!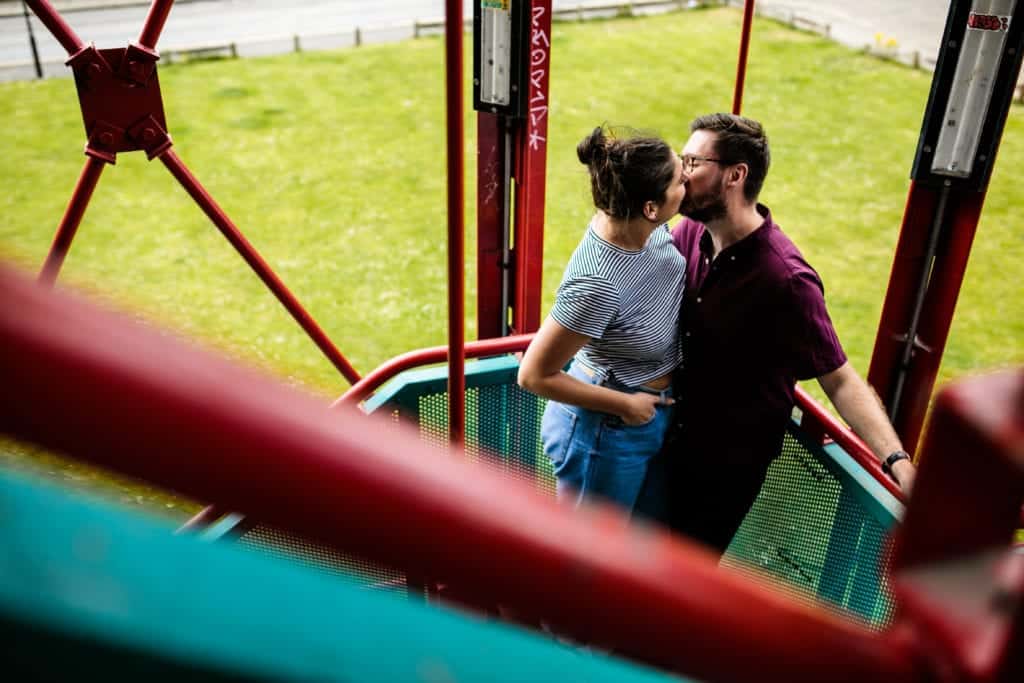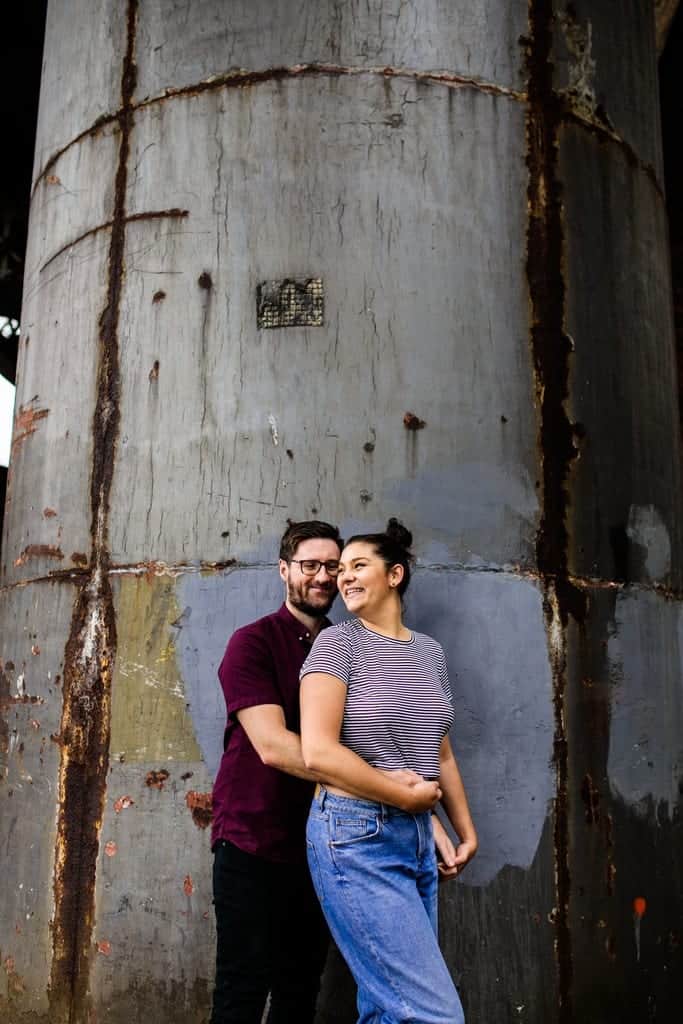 WHY DID YOU CHOOSE A MANCHESTER CITY ENGAGEMENT SHOOT?
WE SPEND A LOT OF TIME IN MANCHESTER, IT'S BY FAR THE COOLEST CITY. EVEN BEATING MY HOMETOWN OF BIRMINGHAM, SO IT WAS AN EASY CALL. WE HADN'T INITIALLY PLANNED ON HAVING AN ENGAGEMENT SHOOT. BUT WE WANTED TO MEET OUR INCREDIBLE WEDDING PHOTOGRAPHER, CASSANDRA, AND SO BOOKED THE SHOOT TO IRON OUT SOME OF OUR CAMERA NERVES AT THE SAME TIME!