Planning a City Wedding?
ARE YOU PLANNING A CITY CENTRE WEDDING? THEN YOU ARE IN THE RIGHT PLACE! THE URBAN WEDDING BLOG IS NOT ONLY BRINGING YOU THE MOST STYLISH CITY CENTRE WEDDINGS TO FEAST YOUR EYES ON. WE ARE ALSO BRINGING YOU GUEST EXPERTS, CITY VENUE REVIEWS, CITY WEDDING FASHION, CITY CENTRE HENS & STAGS AND DIY TIPS FOR ADDING THAT PERSONAL TOUCH TO YOUR CITY WEDDING!
THIS BLOG IS FOR ALL YOU COUPLES LOOKING FOR HINTS AND TIPS TO MAKE YOUR CITY WEDDING PERFECT. OR FOR COUPLES WANTING TO ADD AND INDUSTRIAL TWIST TO THEIR DAY. SO GET IN TOUCH AND LET US KNOW WHAT YOU WANT TO SEE UP ON THE BLOG, WHAT YOU ARE LOVING OR WHY NOT GET FEATURED AND SUBMIT YOUR CITY WEDDING TO US.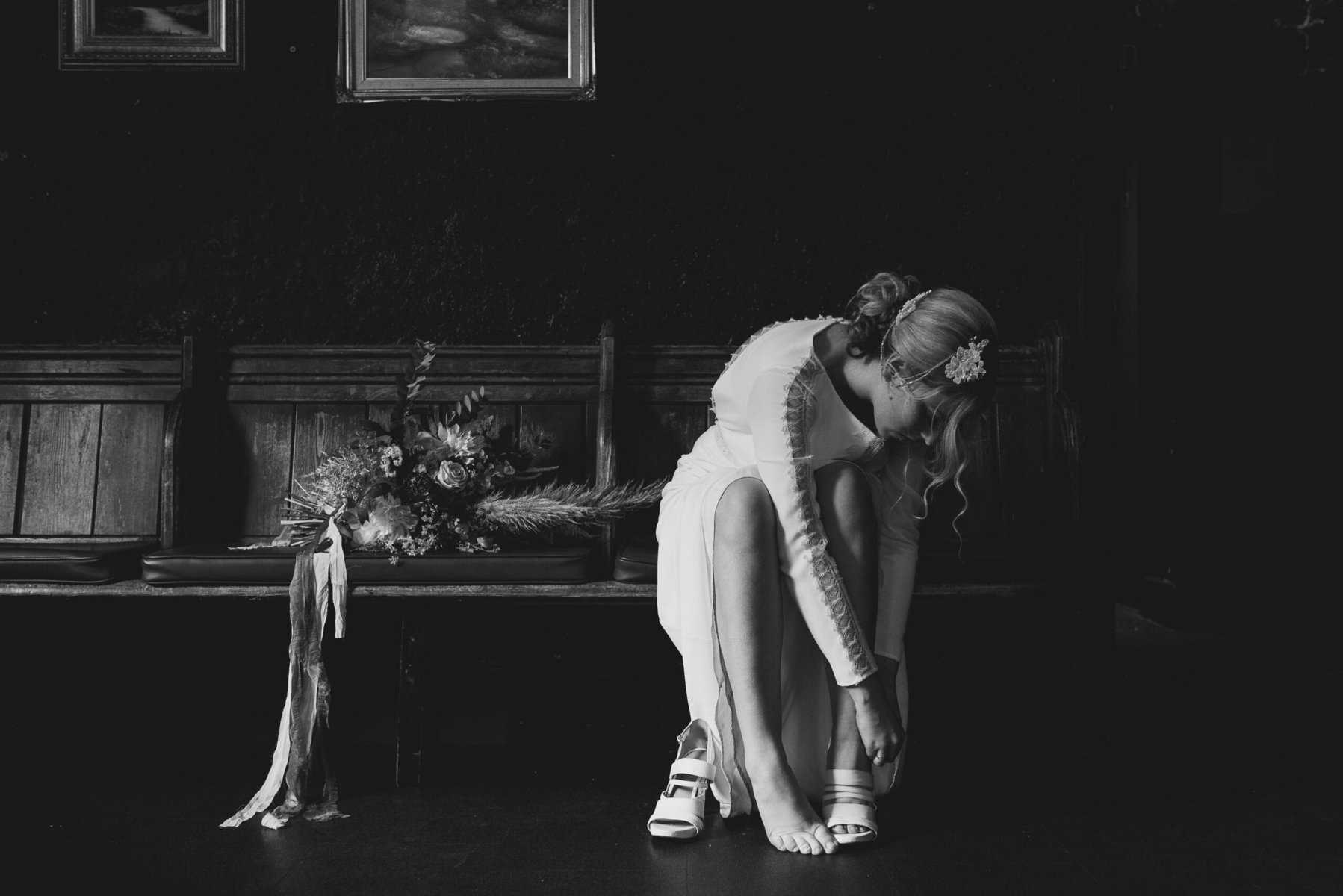 Cities are now so popular for weddings and we love it! don't be fooled they're not always the easy option as they come with an array of obstacles you need to consider. A Summer wedding in the city, sounds like a great time! Amazing venues, streets to walk and discover and great back drops for those lush images, but here are our top 5 summer city wedding tips.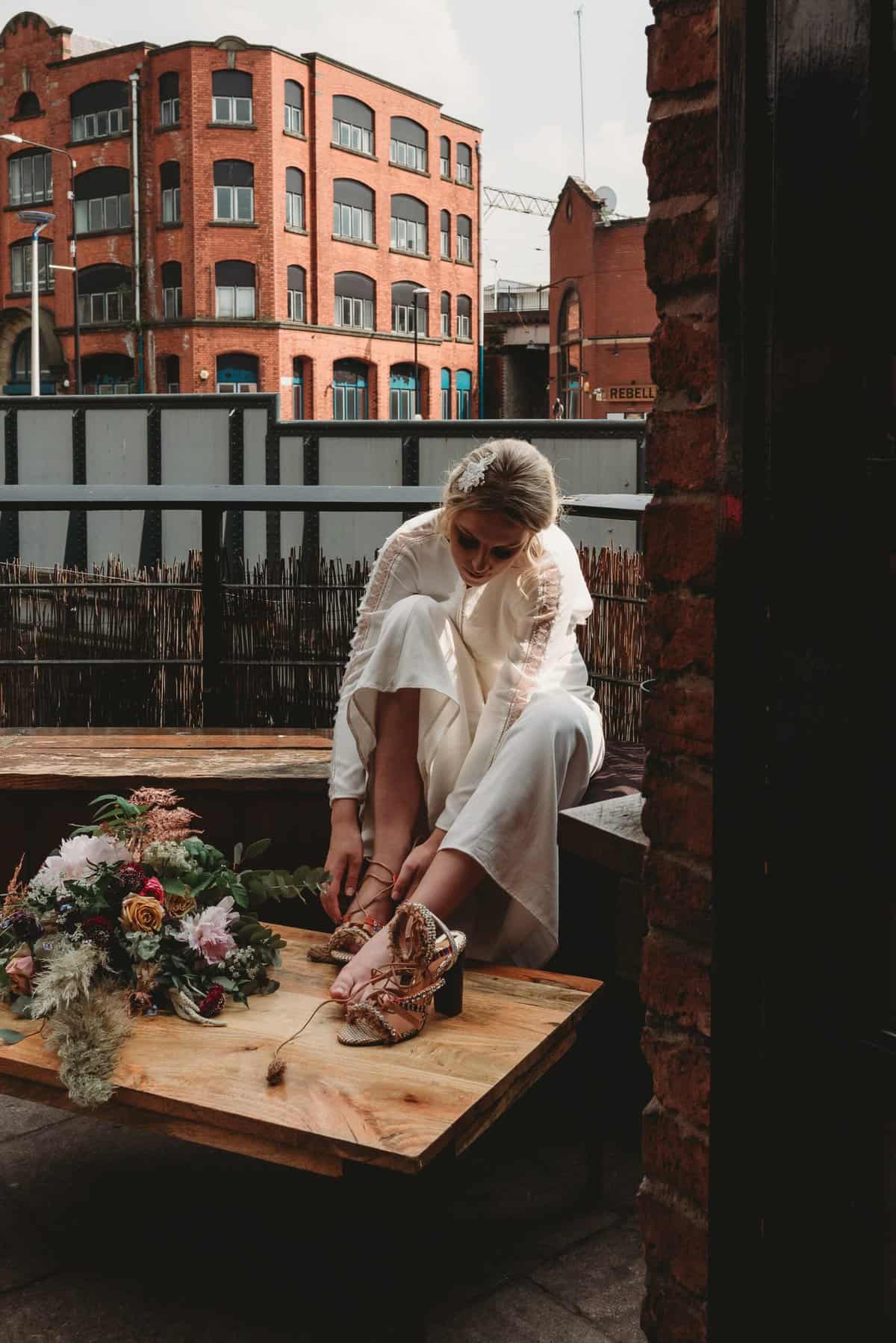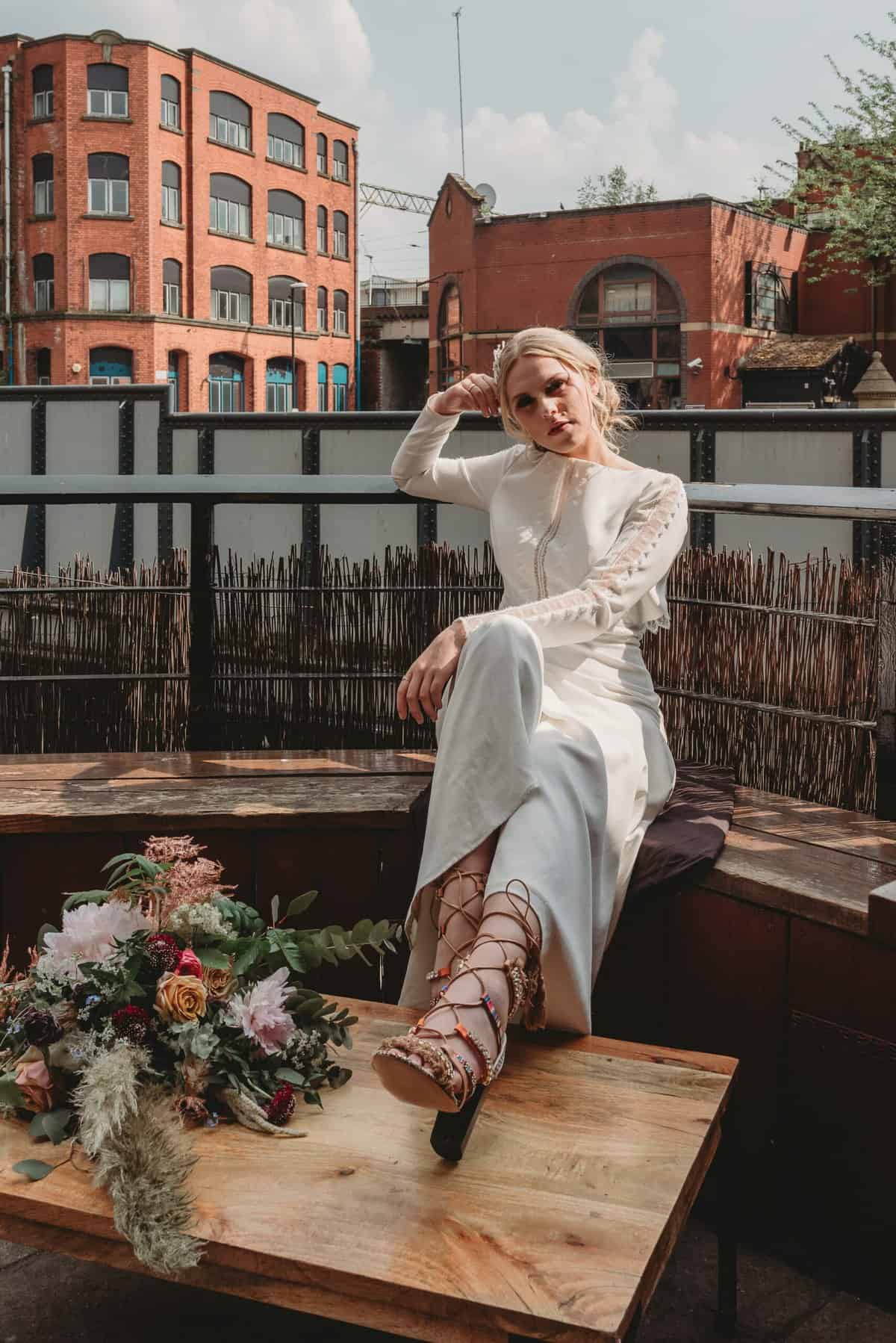 City Wedding Shoes
you're going to need to consider shoes for walking round that beautiful city you've picked to get married in. so many times we see brides (And we focus on brides as lets face it the guys have it easy in flat shoes) hobbling around the city in 6 inch heels forgetting about the great idea of walking the city for those amazing pictures.
So, our solution is ditch the heels and wear some comfy flat shoes for walking around the city and if you do want some pics in your heels just take them with you and change when you want to.
City Wedding Humidity
ok, we know the uk isn't notorious for hot and humid summer weather, but we do gte it from time to time. you may also have chosen a city abroad like rome, new york, paris etc….these cities are hot in summer.
the city can get so humid in the summer due to traffic pollution and lack of clean air, bare this in mind when you're considering the time of day to get married and where you want to go after wards for photo's. check how far away these places are and if you're going to walk, use public transport or grab a cab.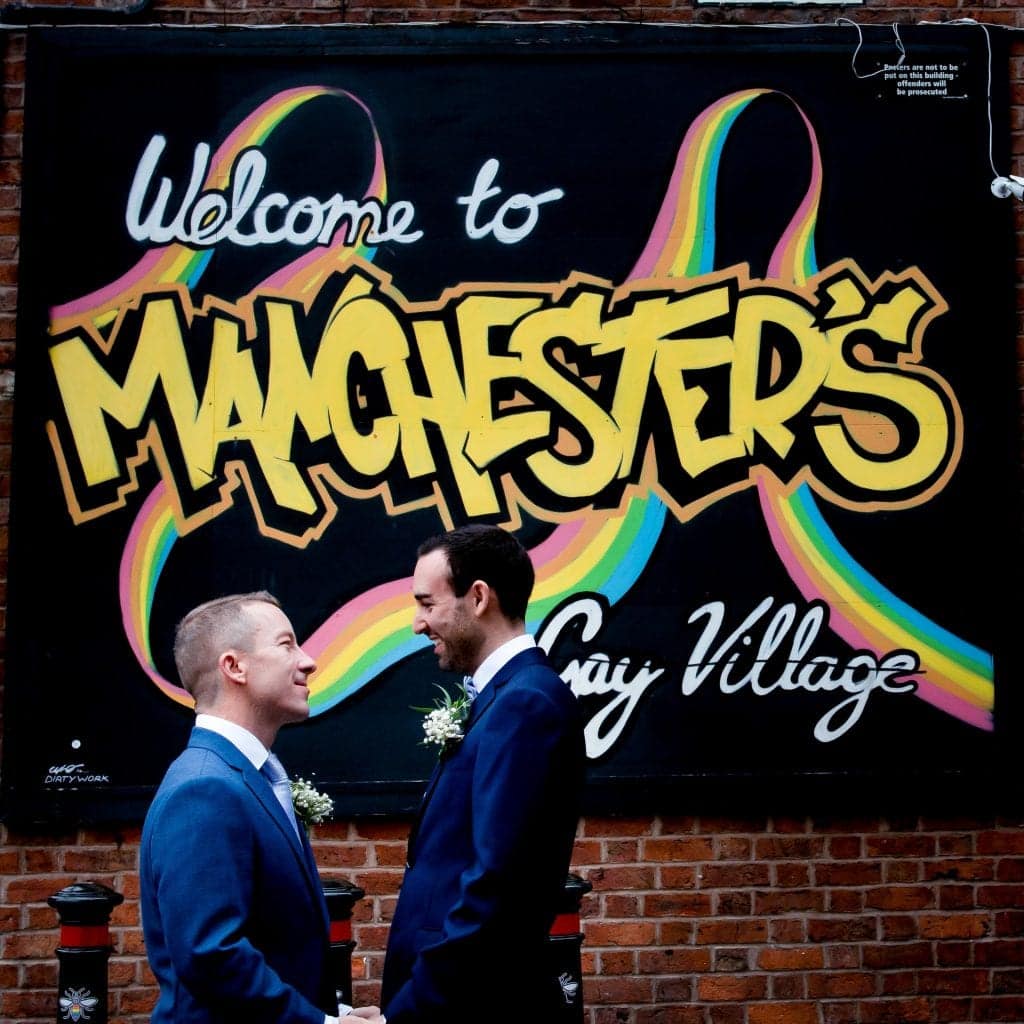 Holiday Makers
This goes without saying, cities are crowded with holiday makers especially in the summer. we suggest embracing and it, you can get some amazing photo's of a wedding couple amongst a crowd.
IF you want to avoid the crowds as much as possible and you don't know the area, ask your photographer for recommendations of places to suggest. But remember you picked the city for a reason, so enjoy it.
Sports & Events
many cities have event spaces, so Keep an eye on any major events that maybe taking place on your date, like derby football matches or music events as this will impact a lot on your day like traffic and road closures.
If you do find any events happening, just check out what it is and the times and work around it best you can, again embrace it you picked the city for a reason!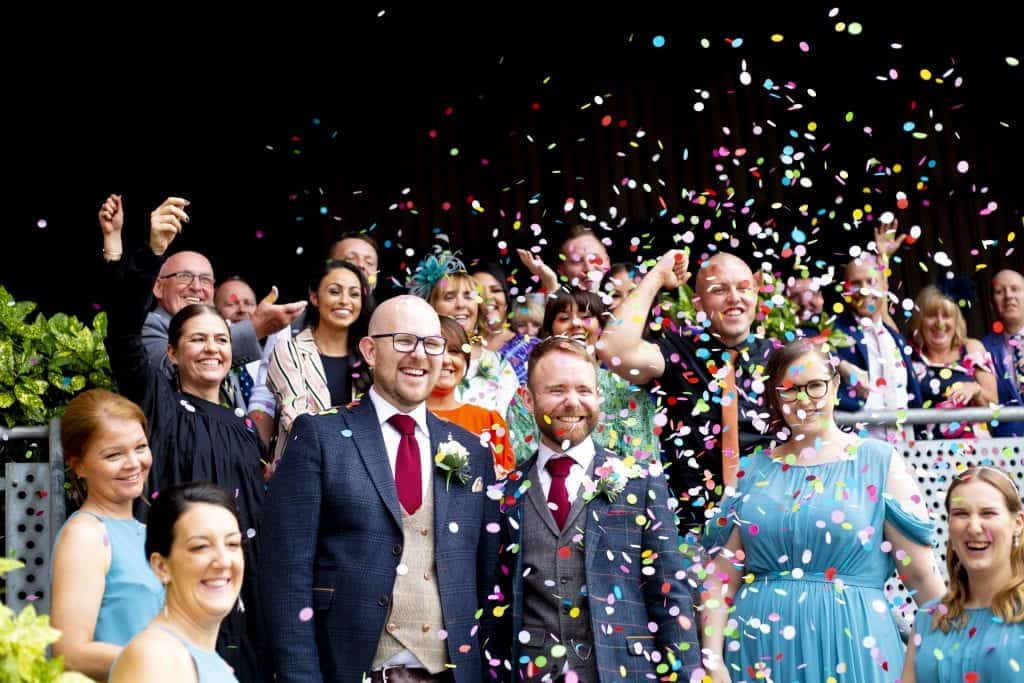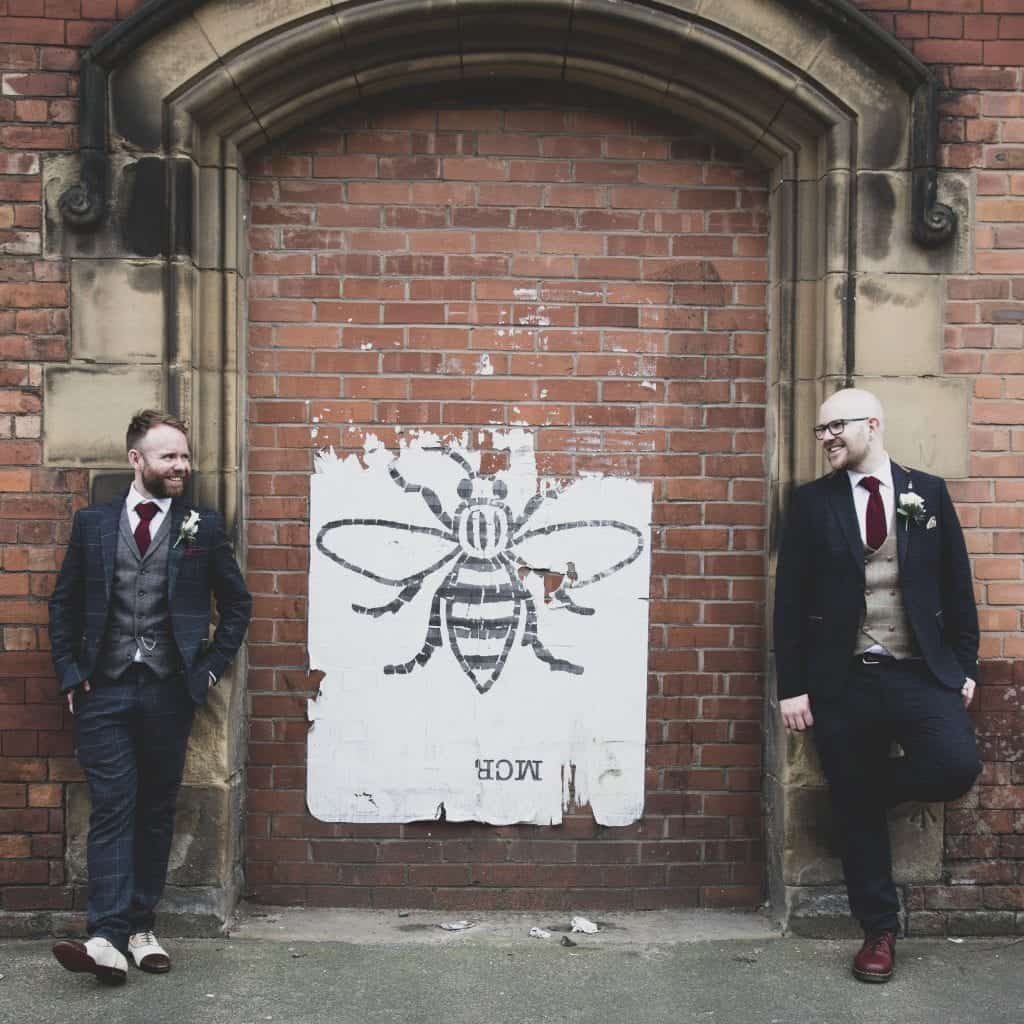 GREEN SPACES
Last one for our Summer City Wedding Tips, we know you picked the city for its amazing skylines and wonderful streets, but SO many cities still have lots of green spaces, so you can have the best of both worlds when it comes to photo's.
if you want some photo's in a large garden space or park and you find there isn't one near your venue factor in getting to one, grab a cab and have some fun with it, after all its your wedding day, do what the hell you like!