Where has the time gone? We are SO excited that it is already time for I and we really hope that you are enjoying our A-Z wedding planning blogs! On today's agenda, we have the wedding invitations. We're going to go through everything you need to know about them. We will also give some tips and ideas on how your invites can look.
Often couples aren't sure about what to include, when to send them or what kind of design would feel right. It is time to change that and take control of your wedding planning.
PS if you've missed our other valuable tips, be sure to hit our other links and learn everything you need to know about the planning process!
When to send them
It is recommended that your wedding invitations are to be sent 2 or 3 months before your wedding date. You will also need to take into consideration where your guests live in reference to where the wedding is.
If you are having a city wedding for example and your guests live in the same area. Then we would say that 2 months should be sufficient. But, take into consideration the time of year you're getting married and if there are any major events on that weekend! Yes, we know your burning urge to send them even sooner and we understand you!
But let's be realistic – if people had more time available to send their answer, they wouldn't feel a rushing urge to reply.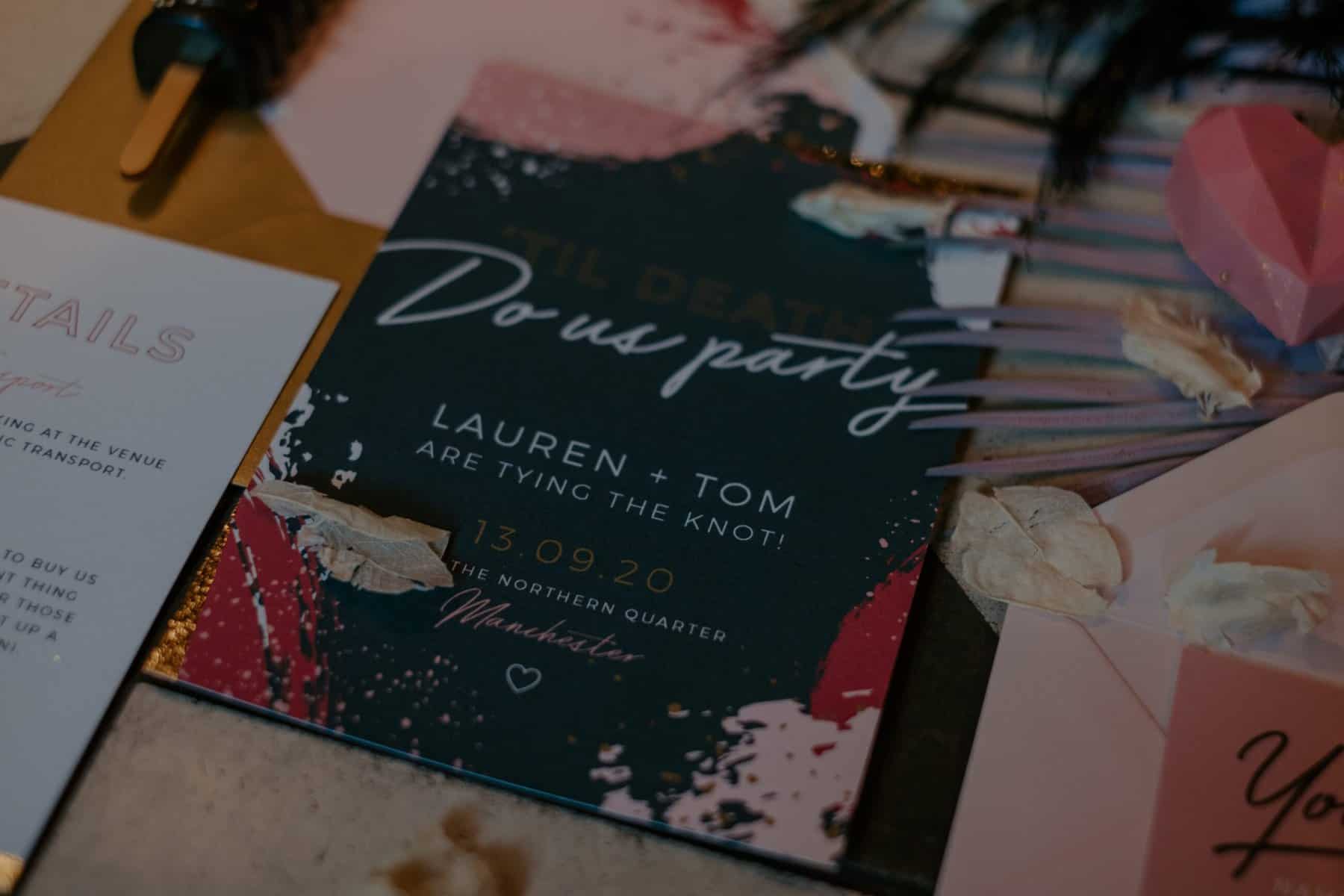 What to include
Ok, let's get straight to the point. Your wedding invitations should include the main invitation, an rsvp card and an insert card. If you are already fretting about what to write in the main piece, we've got you covered. First, it should include who is hosting the wedding, this is usually the brides parents if you want to be traditional for this.
But of course we know lots of couples are embracing a new and modern way. So if that's you, then you can be a bit casual about it and after writing your names, include: together with their families; instead of listing every name.
Second, the invitation states the event, to what? Your wedding of course! Third – state the date and time (however you choose) and lastly the venue location. Voila, you are done!
There are some optional choices to include that will spice up your game depending on the theme. May you'd like a city wedding dress code. When it comes to the rsvp card, it is preferable to give your receiver a deadline to send their answer. You will need this for catering and venue numbers, usually, it is about 4-6 weeks before the wedding date. On the plus side, as you send the letter, they will have the return address so they can reply to it easily!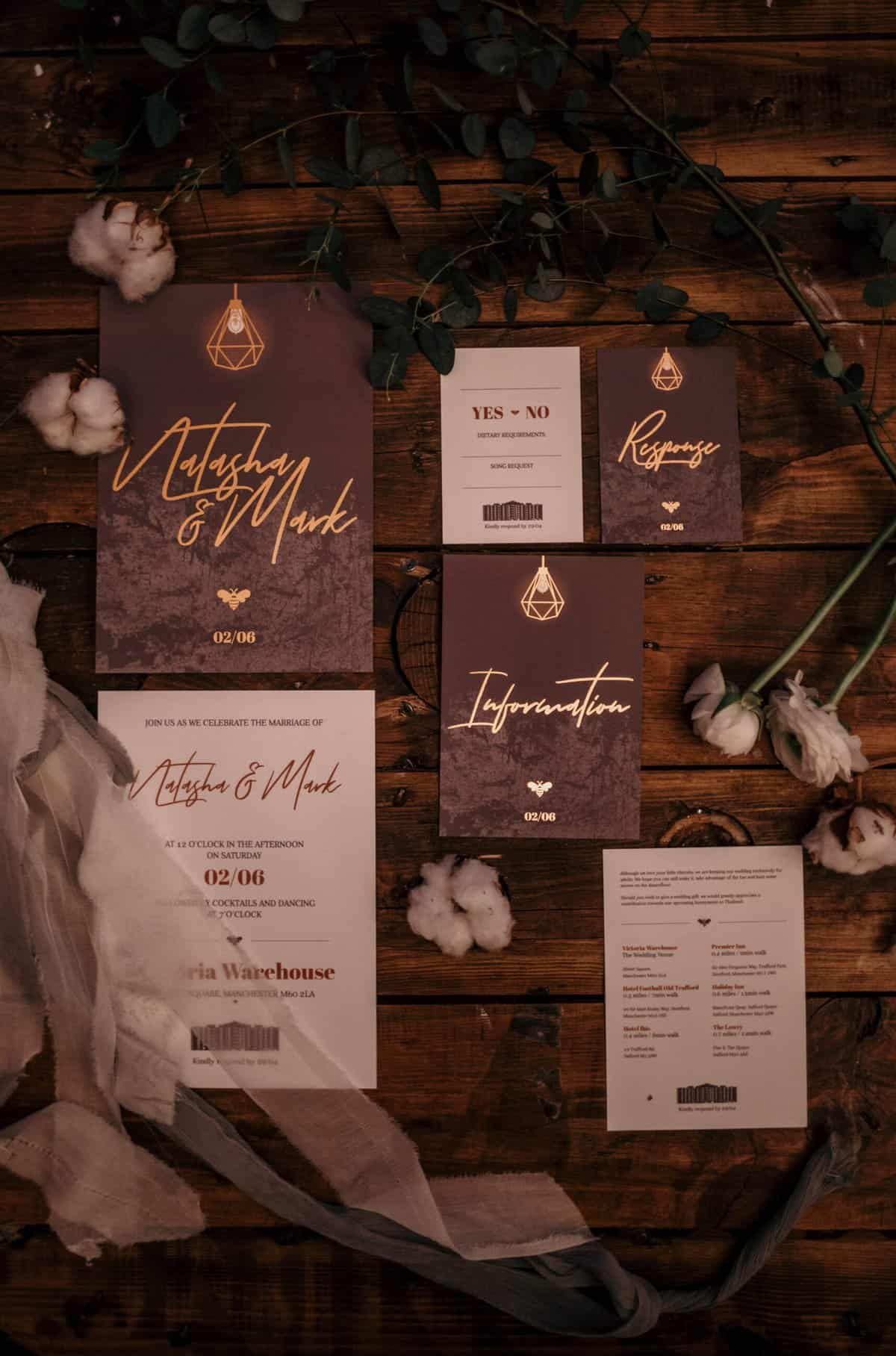 Types of wedding invitations
If your style navigates towards urban & chic city weddings. Then these are our ideas for printed invitations you can opt for: vellum overlay, geometric shapes, acrylic invitations, minimalist style. Maybe opt for a full-colour modern style, gold foil deckled edge, or even alternative faux leather material! Naturally, you can combine several of these styles like geometric shapes with vellum overlay.
Move with the times
Another option that is becoming very popular especially after facing uncertain times is the E-invites. Not only the process is a bit easier in certain aspects, they are also practical for receiving attendees answers. The E-invites may be regular, animated or you can add a bit of fun to your modern wedding invitations by adding an extra touch with augmented reality!
By the end of our guide A-Z, you will be a total pro when it comes to city weddings!
Head over to our other blogs to check out all the hacks that we share, in order to easily navigate through the planning process.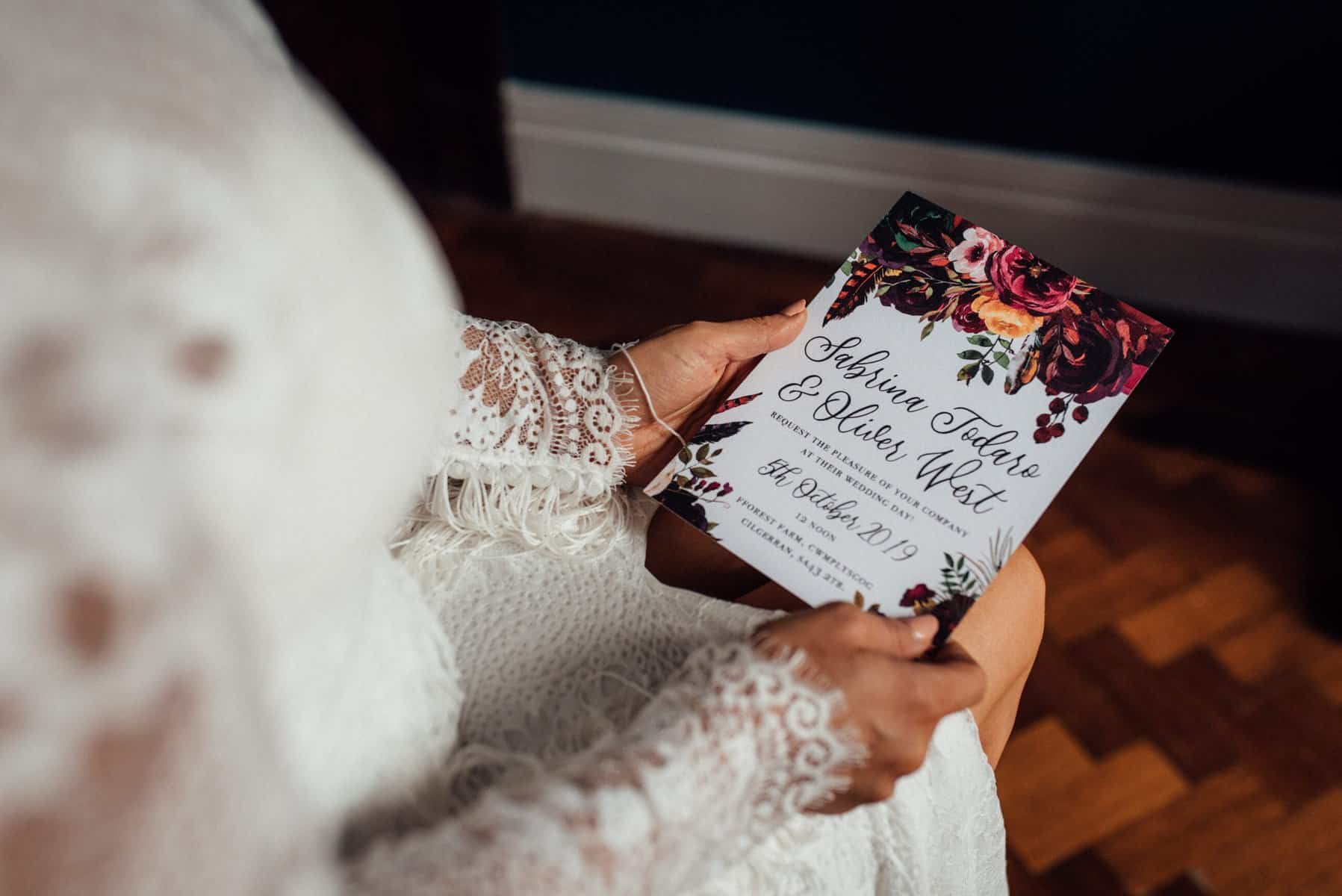 Check out the rest of our A to Z blogs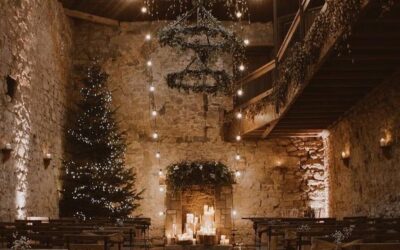 Winter weddings are romantic and cosy, and offer a unique opportunity to create a memorable...