P is for wedding photography.
We are thrilled that we've come to P! If you haven't seen the full extent of our A-Z wedding planning blogs, scroll down and hit the links to catch up with our valuable tips. In today's blog, we are talking about the vital part of your wedding day – the memory curators and artists; or more commonly known as wedding photographers!
So how exactly do you approach the notion of booking a wedding photographer that will be perfect for you? By analyzing several key points of course! Nowadays, there are so many choices for stylish and modern couples like you, luckily you don't have to pose like in the Victorian era. To start, let's go over some essentials.
Wedding photography types
Depending on what do you expect from your wedding day shooting, there are several contemporary photography types you ought to consider:
Documentary wedding photography

– Captures the raw beauty of your wedding day. You don't have to pose or be uncomfortable, in fact, just enjoy your celebration and the professionals will document everything. It will be candid and it won't be directed, just visual memories of all the feels!
Film fine art wedding photography

– Usually presents emotion through an artistic idea. The end photos are worthy of prints and done with incredible technique. It basically levels up the digital photography a few notches up, featuring bright tones and pastels with sublimated textures. This trendy type has been sought by many modern-day couples!
Hybrid wedding photography

– These types of photographers combine both wedding photography types – film fine art and digital photography. This is a superb choice for couples who want to have the best of two artistic approaches! Fine art is amazing for capturing emotions, but when it comes to movement and imperfectly perfect bloopers – digital is the way to go.
Wedding photography aesthetic styles
When thinking about booking a wedding photographer, the second step to consider is the style:
Light and airy

– it features a modern approach with airy lightness and bright colour palettes, often included in fine art photography.
Dark and moody

– it is a blend of wedding photographer styles that has a dramatic edge but with a modern flair. It does show an incredible play of dark and light, it is no surprise that more and more bridal couples are choosing this style!
Black and white

– this trend goes strong with many professionals because simply, some emotions speak visually louder than those in colour. You cannot deny the timeless charm of these kinds of photos!
Editorial style

– most commonly used for wedding couple shoots, these are similar to styled editorial shoots, focusing on the artistic magazine-style approach.
Aerial style –

indeed, you don't need your whole wedding captured in this way, but think about reception shots on a rooftop with a cityscape in the background! Contemporary urban beauty at its finest.
4 TIPS for booking a wedding photographer
Spend time researching and analyzing
We recommend spending a good time researching photographers that are local or who can travel to your destination. Additionally, grade them based on your own wedding photographer style and type preferences. When you've found several who can rise magnificently to the task – it is time to evaluate. Try to look through reviews on several online sites and make a list of candidates.
Contact your chosen professionals
Of course, you will need to see whether those on your list are available for your big day. Found some that are? Fantastic! Time to chat about the prices, the details of their services, and what you are getting from that deal. Trust us, they will be more than happy to explain everything.
By booking a wedding photographer you will get a person or a team who will be close to you and your guests for the entire day, so make sure you choose someone you click with! Do you like their jokes? Their approach? Do you find similarities with them? Simply go out for a cup of tea or coffee and have a nice long chat. Believe us, this will clear the list pretty quickly when you know who you want to be present at your wedding.
It is wise to go over the details of the contract you are signing and be clear about the full budget and additional fees – if you wish for something extra like a wedding album! Discuss their services and the hours of coverage.
What should you ask when booking a wedding photographer?
There are several questions that can clear any confusion. When talking to your potential candidate, make sure to ask about all the essentials:
What is the style you are absolutely the best at?

Do you do only one type of photography or are you flexible with the hybrid approach?

How many weddings do you shoot per year?

Do you have a second shooter to cover everything? – if it is not a team.

Do you accept recommendations from couples about certain shooting ideas?

If you are shooting at a particular venue for the first time, will you go before our wedding to evaluate the best places and sources of light?

How many hours of coverage do I get with this package?

What is included in the package besides the shooting of my wedding?

Can we order prints and photo albums through you?

How long until we get all the photos of our wedding?

Will they be uploaded to an online gallery?

What are your logistics policies like deposit, cancellations, liability insurances?

If something unexpected happens and you are unable to shoot our wedding, is there a backup plan?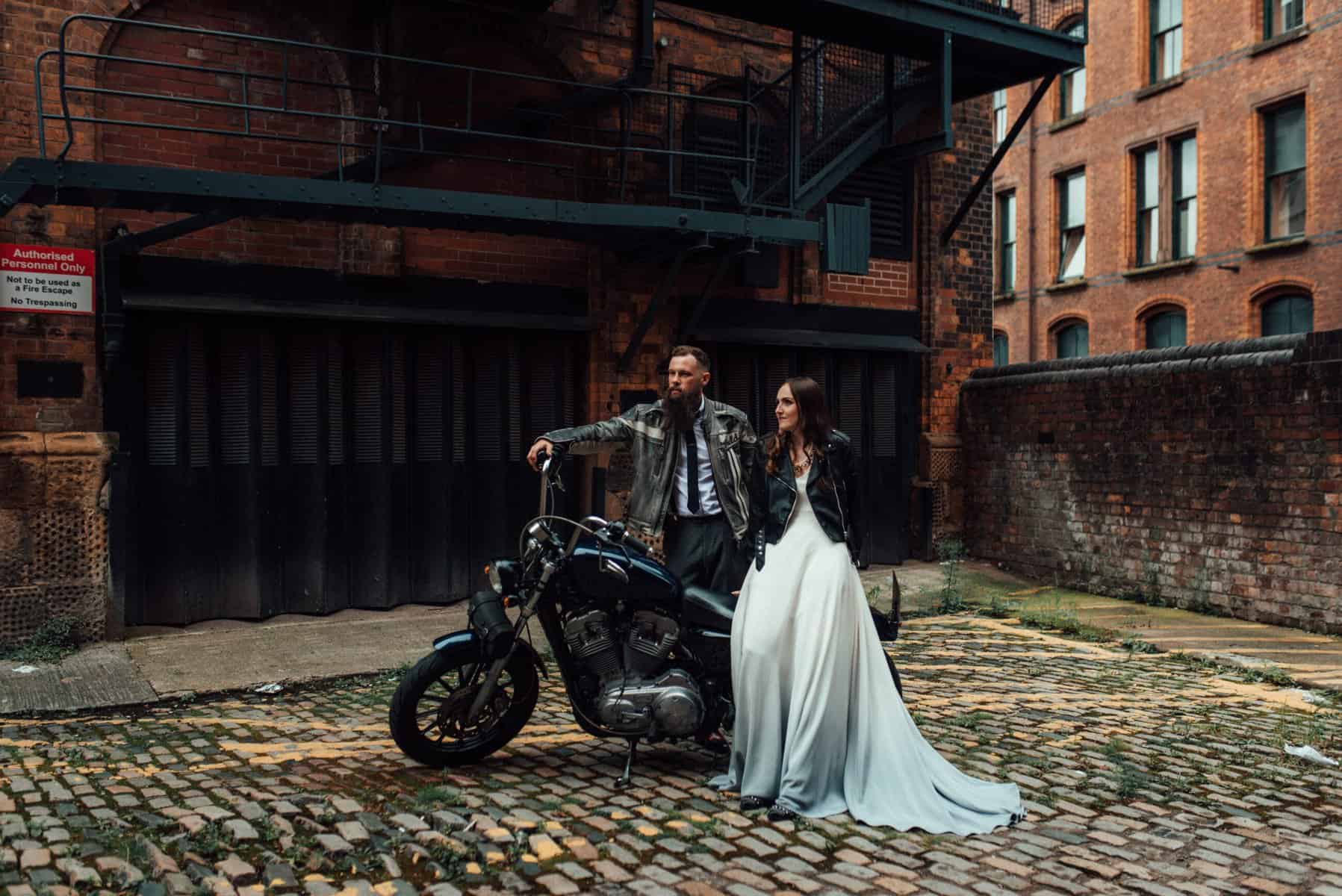 Cool city wedding shoot ideas!
Now that you've chosen your photographer, we have gathered some stylish and contemporary shoot ideas that you can recommend! After all, the location is a great part that will complement the wedding photographer styles of choice.
Locations: Subways, back alleys, bridges with cityscapes behind, cool urban art walls, abandoned structures like factories; rooftops, fire escape staircases, industrial constructions, landmarks of the city where you are living; carnivals, charming local pubs, unique places with cityscape backdrops, concrete backdrops, etc. 
Emotional: the first place where you met, your first date in a particular coffee shop, the first play in the theatre together, your favourite hang out spot, your first date at the cinema, your favourite vintage shop, your go-to music shop, etc.
That was our full guide on booking a wedding photographer! Hope you found it useful and for more handy tips and hacks, hit our other A-Z wedding planning blogs. You will find everything you need to help you design the most authentic and chic wedding day! Don't forget to check out our awesome list of wedding photographers over on our directory!
Check out the rest of our A to Z blogs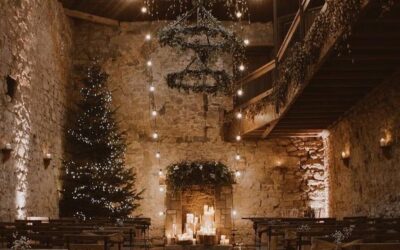 Winter weddings are romantic and cosy, and offer a unique opportunity to create a memorable...