Time for some de-stressing, letting go of planning stress and enjoying quality time with your favourite people!
Have you been asked to be a woman of honour or a bridesmaid? Then you know that the impending bachelorette party is close around the corner. In short, it is a great way to press pause on the bride's planning process and throw her a party that will unwind her.
That being said, if you are planning alone or together with your other girls, or maybe you will just attend it; there are several things you need to know before making this event happen.
Below you will find all the needed information and the best bachelorette party ideas to pull off a quirky and stylish gathering!
What should you do for a bachelorette party?
Traditionally, these parties celebrated the bride's last period of freedom before the marriage, but nowadays, they are like nights out (or in) with the bride's closest people.
That means you have the freedom to do absolutely anything for this party! However, there are certain essentials that must be taken into consideration before we go further with the bachelorette party ideas.
First things first, when it comes to the aesthetic and ideas, your bride must have some clue to give you pointers, after all, this is all for her!
But try to be short and subtle about it, as she has her plate full with planning her wedding, and adding more logistics to it won't de-stress her.
You can ask her about the destination and dates, but more or less it will be your task to deliver the vision and surprise her!
When it comes to the dates, you can even throw it on a holiday weekend as long as the bride desires. As for who gets invited, well that is completely the bride's decision – usually, it is the bridesmaids, family members and several close people, but other times the circle can be widened or narrowed.
formal invites
Do you need to send formal invitations? We say not really, but e-vites or paper invitations can really boost the excitement for attending! E-vites are actually a great way to virtually spread the word out but in a chic and stylish manner instead of sending a simple email.
Who pays for what at a bachelorette party?
To keep things short, the one person that doesn't pay is the bride of course! Unless it is a destination wedding because in that case, the bride helps cover some expenses.
So who pays for what? In essence, the bridesmaids and the other attendees will have a say in the expenses since they will all help cover them.
If you are the one hosting the party that means that you need to consult with every one of them about the spending estimates so you can all reach a middle ground.
Once the budget is sorted and more or less everyone is satisfied with your plans, the planning can begin.
The most important thing is to brainstorm for something that would work for everyone, something that will be unapologetically fun!
And you know us, we at the Urban Wedding Company are all about keeping it cool and fun so next, we are listing hen party ideas that are bound to inspire you! 
Our top pick 
Wine Bachelorette Party Shirts
Modern 70s vibes T-shirt
We love this modern take on the bachelorette matching T-shirt vibes.
Fun but still stylish.
Bachelorette Party Ideas at home
If you have attended a hen party at home you know that it can be pretty creative and fun! Here are a few ideas to spice up the ambience and entertainment:
Glam Pinata – No one can resist pinatas, however, they don't have to look outdated and traditional, instead, opt for a glam modern one

like this

.

Karaoke – create a playlist with entertaining songs that will surely lift the mood!

Games like giant Jenga or a Ring Toss can also be quite cool plus they can serve as additional decor! They are also amazing as bridal shower ideas.

Custom cocktail bar but with a slight twist – make your own combinations instead of following instructions. Make your own 'cosmopolitan' with a unique flair.
Photo Booth – a favourite among many, and with a good reason – no one can resist taking stylish photos of this incredible time together. The props can be tailored to the bride's style, from funny and entertaining to retro and chic.
Personalized bingo and card games are always a classic if you are running out of hen party ideas.
A game of guessing. Who gifted what? The one with the wrong answer takes a drink shot!

Classics like "Never have I ever" are bound to make everyone laugh. Not quite there yet? Then opt for the alternative "True or False".

Drinking and Painting – choose to do a painting of the couple or anything related to the impending wedding, which the bride can later save as a keepsake. Besides, the drinks will level up the whole party vibe!
Movie night in chic bachelorette tees with delicious food is a classic that is always a safe choice guaranteed to be enjoyed by all!
Bachelorette party trip ideas 
Thinking about taking the party elsewhere? The options are basically countless. For example, you can book a weekend trip (doesn't need to be somewhere far), book a luxe spa treatment, have a wine tour, maybe even a sailing trip!
To completely unwind, you can go to a yoga retreat or even glamping. The bride's favourite band is playing in your city or nearby?
Going to the concert would be an amazing idea to get her mind of the wedding and for all of you to enjoy it! Whatever you choose, make sure it is aligned with the bride's style and that everyone can attend it.
Bachelorette Party Ideas!
Did you find your pick from our bachelorette party ideas? We know you are stoked about creating the most stylish possible entertainment for all so, with these ideas, you will be able to pull off the ultimate fun.
Make sure to hit our other blogs filled with inspiration and more ideas about anything wedding and prewedding related, including bridal shower ideas!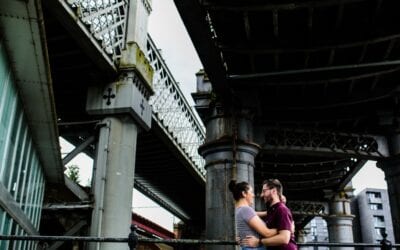 how soon is too soon to propose? Regardless of how long you have known or been with each other,...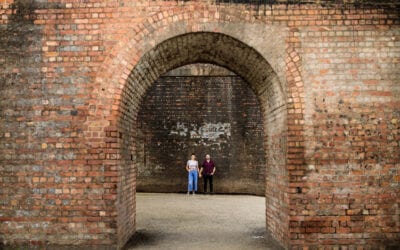 We love nothing more than to see A Manchester City Engagement. Just recently our very own Chelle...