Ombre bridesmaid dresses
Choosing the perfect bridesmaid dresses for your wedding day can be a daunting task. There are so many different styles and colors to choose from! If you're looking for something unique and eye-catching, ombre bridesmaid dresses are a great option.
Ombre is a technique where one color gradates into another, usually in a spectrum of shades. It's a beautiful effect that is sure to make your bridal party stand out.
Here are 8 stunning ombre bridesmaid dresses that your ladies will adore. From soft and romantic hues to bold and vibrant shades, there's something for everyone. Head to our ombre wedding dresses if you want to match your party!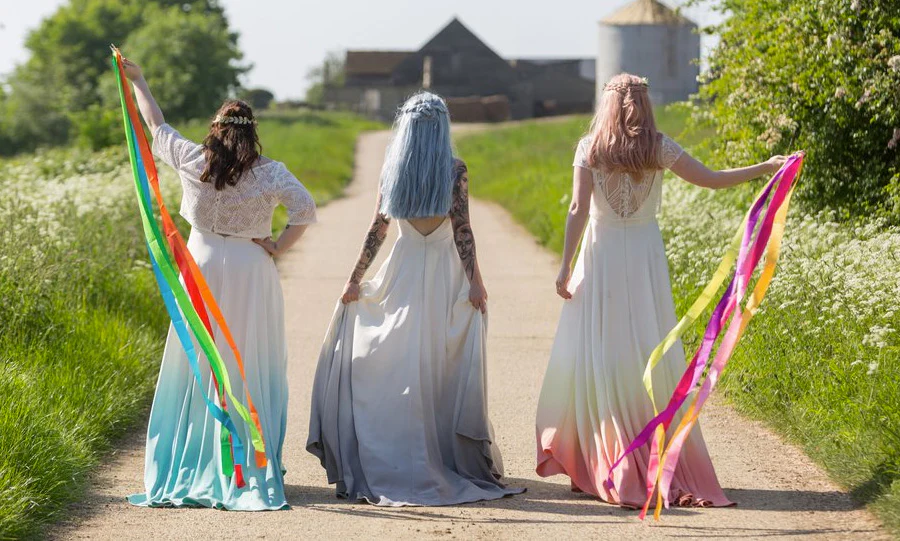 What is an ombre dress?
An ombre dress is a garment that has a color gradient. The most common type of ombre is when a light color gradually transitions into a dark hue. However, you can also find dresses where the colors transition from dark to light or multiple colors are used in the gradient.
Where to buy ombre or dip dye bridesmaid dresses?
It is harder to find ombre bridesmaid dresses than bridal. We have found some below for you to check out! Another option is to buy the dress in the color you wish and have it dipped professionally.
Best ombre and dip-dyed bridesmaid dresses
We are committed to providing unbiased, credible reviews so you can choose with confidence. We may earn commissions on purchases made from visiting our partner stores. Please see our policy here. 
1. Multiway ombre bridesmaid dresses
Multi-way dresses are a great option if you have lots of bridesmaids of different shapes and sizes. They can all wear it in a way that makes them feel comfortable. This ombre dresses just add that extra wow to really make your bridesmaids pop!
2. Green ombre bridesmaid skirt
I just love the green shades in this dip-dyed ombre bridesmaid skirt! Don't you?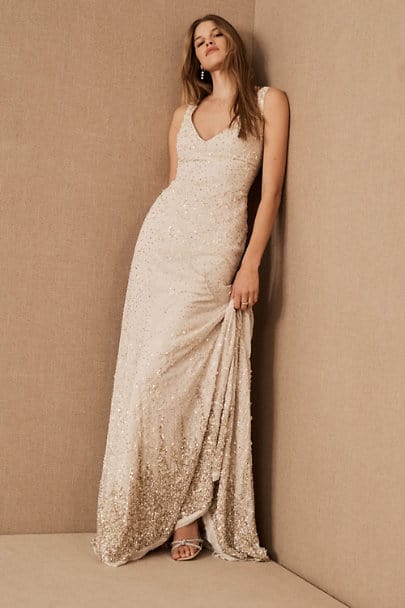 3. For a formal wedding
Gorgeous gown for a formal wedding in any season. 
4. Matching bride
Lucy can't dance is THE place for all things dip-dyed and ombre! They have a super cool bridal range, check them out!
6. Black ombre bridesmaid
This black and white ombre bridesmaid dress is a softer way to do black bridesmaid dresses.
Head to our black bridesmaid outfits blog for even more ideas you will love!
7. Best for a winter wedding
Let your bridesmaids sparkle in the stunning silver sequin ombre dress. 
8. Pretty in pink
This skirt is so soft and romantic. Going for bridal separates can be a great way for all bridesmaids to find a top they feel comfortable in. 
FAQs
What colors can be used for an ombre dress?
Any colors can be used for an ombre dress! Pick a color that works with your wedding color scheme or have each bridesmaid in their own color.
Can ombre dresses be made in any style?
Yes! You can find ombre dresses in any silhouette, from A-line to mermaid.
What is the difference between an ombre dress and a dip-dyed dress?
A dip-dyed dress is when the bottom hem of the dress is dyed in a different color. Ombre dresses have a color gradient throughout the entire dress.
Do ombre dresses require special care?
No, ombre dresses can be cared for just like any other garment. However, we do recommend having them dry cleaned to ensure the colors stay vibrant.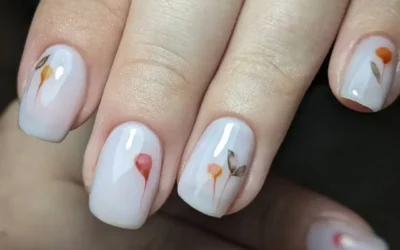 The finishing touch to the perfect outfit! Bridesmaid nails can be overlooked but remember you...