Ombre wedding dresses
The ombre trend has taken the wedding world by storm! The technique involves dip-dyeing fabric to create a graduated color effect, and it looks absolutely gorgeous in wedding dress form. The perfect nontraditional wedding dress. 
Whether you're looking for a Subtle ombré style or a bolder, more colorful look, there's an ombre wedding dress out there for you. To help you find the perfect one, we've rounded up 20 of our favorite ombré wedding dresses.
From airy chiffon frocks to dramatic tulle gowns, these stunning dresses are sure to make a statement on your big day. So get ready to swoon, because these deliciously dip-dyed wedding dresses are simply too pretty to resist!
Want your bridesmaids to match your ombre style? Head to our ombre bridesmaid dress now!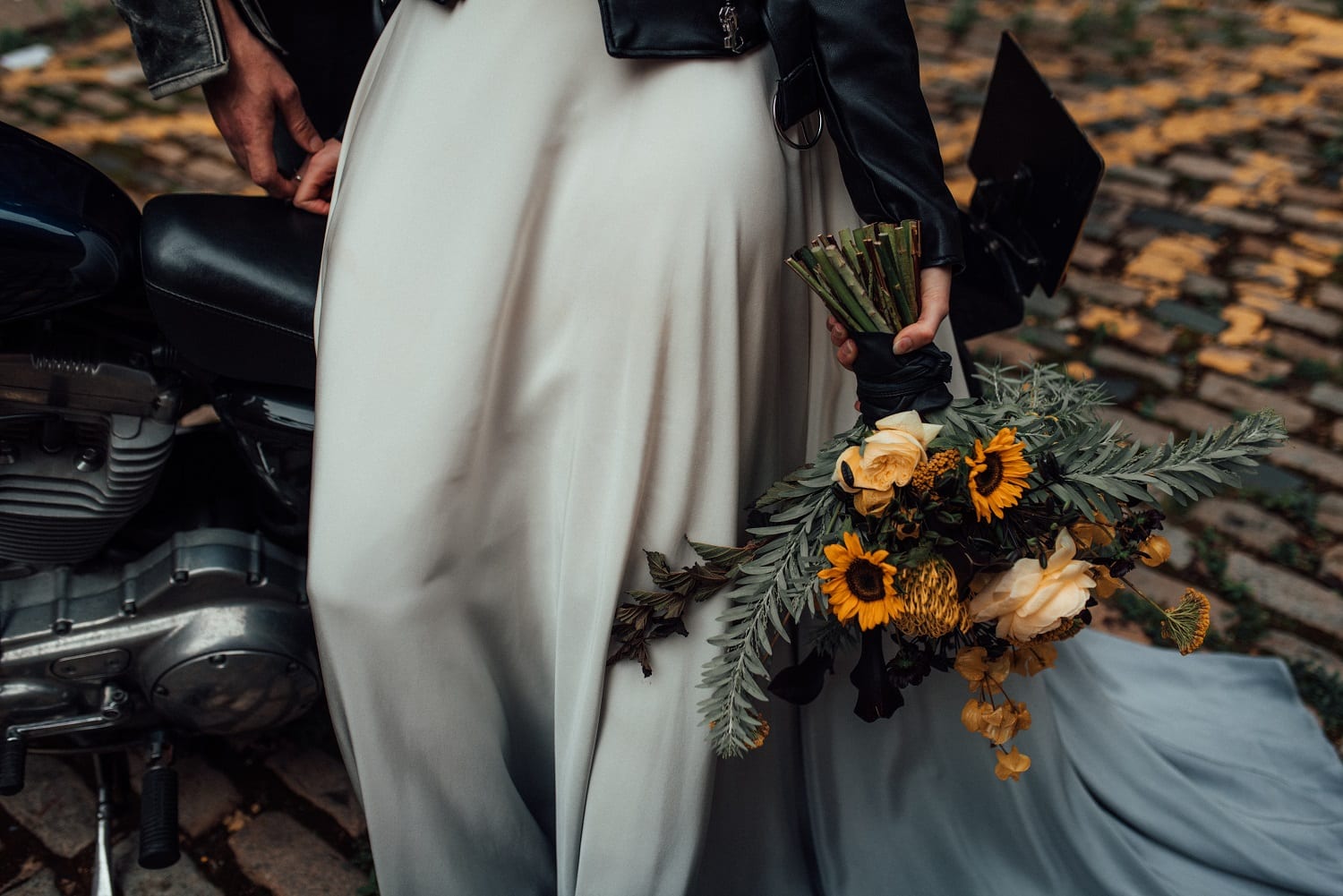 What is an ombre wedding dress?
An ombre wedding dress is a gown that has a graduated color effect. This effect is usually done by dip dying the fabric or dress. This is not always the case though and there are some ombre wedding dresses that are tulle or other fabric with a gradient effect.
Where to buy ombre wedding dresses
If you want the bridal shop experience then search for alternative wedding dress shops in your area. You are sure to find one not too far as nontraditional bridal wear is becoming more popular.
Another option is to buy a dress you love and have it professionally dip dyed, or if skilled maybe dip dye yourself! I would go for a simple dress and fabric to make this process easier.
However, if you are open to online shopping then you will be able to grab any color or style of ombre dress you wish. Etsy is a great start but there are also some great designer evening dresses that you may just fall in love with!
Ombre and dip-dyed wedding dresses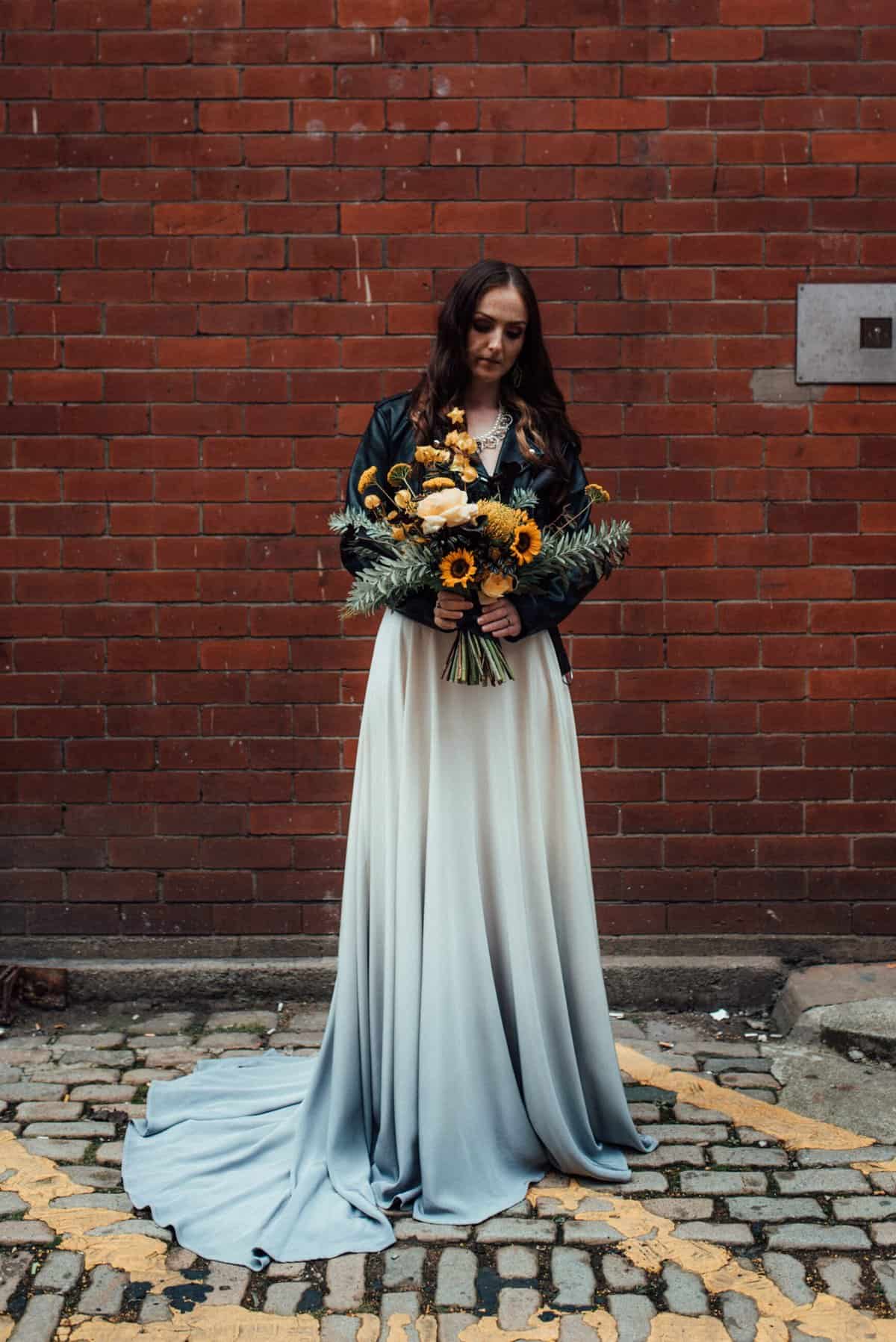 1. Grey dip dye dress
The queen of deep dye! If you are looking for a high-quality, simple stunning ombre wedding dress then lucy can't dance is the place to head! 
We have used them on a few shoots and they never disapiont, quality and colour choice can' be beaten. 
2. Green ombre wedding dress
This long sleeve green ombre dress is a stunner! It is super simple but the green ombre gives it the wow factor. This would be the perfect winter wedding dress.
3. Pink tulle ombre 
Julia Miren is a stunning dress designer and has a range of ombre tulle wedding dresses to pick from. The tulle wedding dress is so on trend and the ombre just add that extra wow!
4. Multi-colored dip dyed
Do you want to be as happy as this bride on your big day? Then this dress is for you, fun and colorful!
5. Black dip dyed
We are loving black wedding dresses! An ombre wedding is a great way to have a black dress without having a full black dress.
6. Regal wedding vibes
You can't helpbut feel like royalty wearing this stunning dress. If you are looking for modern princess vibes then this if for you!
7. Blue tulle bridal skirt
Having your dress be something blue is a big yes from us!  Blue wedding dresses are a huge trend mixing it with an ombre design gives you an ultra-modern wedding outfit!
8. For the bold bride
This dress reminds me of the perfect sunset! Swirling around in it makes you feel amazing!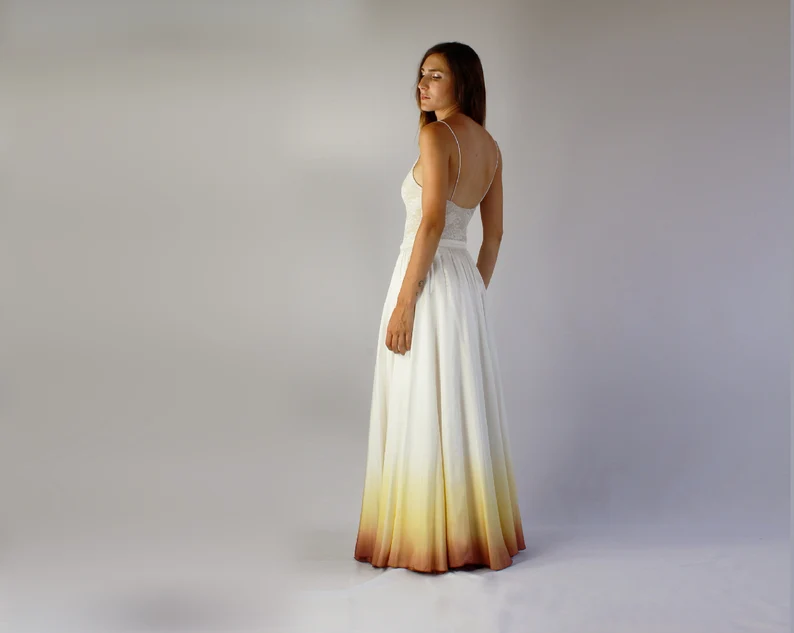 11. Sunset vibes
This dress is a subtle dip dye giving me beach sunset vibes!
FAQs
Can I dip dye my wedding dress?
Yes, you can dip dye your wedding dress as long as it is made of natural fibers like silk, cotton, or linen.
What colors can I use for an ombre wedding dress?
There are no rules when it comes to the colors you can use for an ombre wedding dress. You can go for a subtle ombré look with two similar shades, or you can go for a bolder look with contrasting colors.
Can you professionally dye a dress?
Yes, you can take your dress to a professional dyer to have it dip-dyed. This is usually a good idea if you're not confident in your own dyeing skills.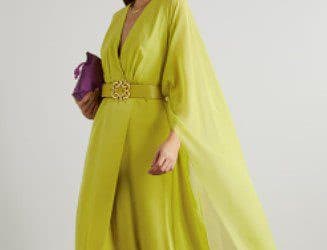 Written by: Last Updated: Bridal fashion has grown over the years and there are so many...