Have you got your something blue? How about your wedding dress!
Blue is one of the most popular nonwhite wedding dress colors and it's easy to see why. The color is flattering on a range of skin tones, it's versatile, and it can be paired with a variety of other colors for an elegant or fun look.
Whether you're looking for a traditional blue wedding dress or something more on-trend, we've got you covered. 
We've put together a guide to the best blue wedding dresses for 2022 and beyond. Check it out below!
Blue wedding dress traditions and meaning
Traditionally, before Victoria made a white wedding dress popular blue was usually the color of choice for brides. White was an expensive choice in those times.
Blue now is still as popular, if not more! Dusky, soft blue dresses are the number one alternative to a white wedding dress.
BLUE WEDDING DRESS MEANING
The color blue symbolizes calm, coolness, and relaxation. It is associated with peace, clarity, and tranquility. Blue is a great color to wear if you want to feel calm and peaceful on your wedding day.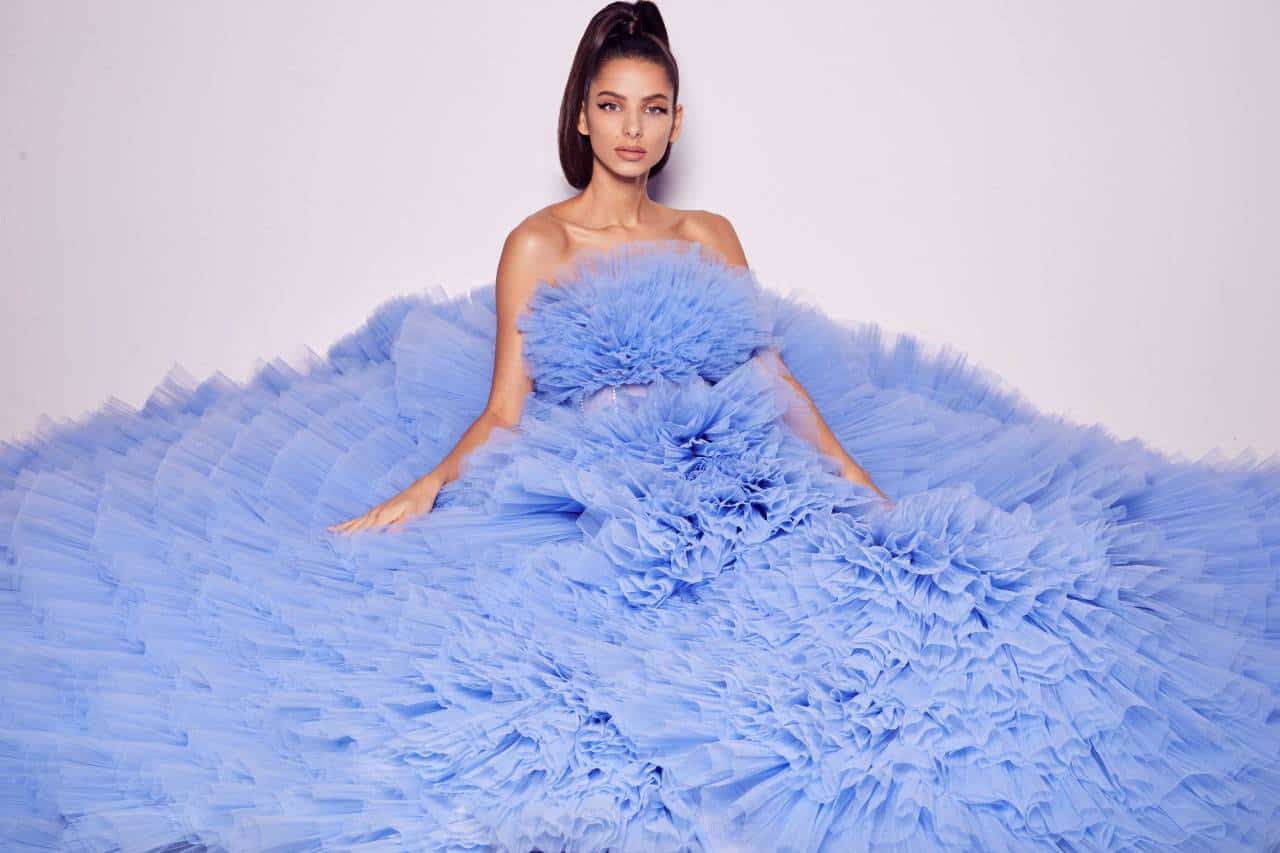 Where can I buy a blue wedding dress?
As with any colour dress now they are wildly available online and in lots of bridal stores. We have put together some of the best online options below. If you are looking for the bridal shop experience though reach out and I am sure you will find plenty that offers blue wedding dresses.
Another great option is to have a couture dress made. This is not just perfect for those looking for nontraditional wedding dresses. This is a great choice to make sure you have a dress that is made bespoke for you, it will fit you perfectly and be made to your exact style. Check out our blue options below.
Check out our alternative wedding dress blog for some more great dress ideas!
Best blue wedding dress styles for 2022 and beyond
Now that we know a bit about the history and meaning of blue wedding dresses, let's take a look at some of the best styles for the year 2022 and beyond!
1. Urban Editor's favorite
Ruffles, ruffles, and more ruffles! What is not to love? These big tulle puffy dresses are a huge trend right now in the wedding world and we can see why! This dress makes you feel like a princess when on but while still being fashion forward. 
2. Royal blue wedding dress
Royal blue wedding dresses are perfect for brides who want to make a statement.
The color is bold and eye-catching, and it's sure to stand out in a crowd.
Royal blue is a great choice for any season but we think it is the perfect winter blue wedding dress.
Navy wedding dresses
Navy is a stunning color choice for a wedding dress, we also think it is a great bridesmaid dress choice.
The rich, deep navy colour is perfect for autumn and winter weddings.
light blue wedding dress
Light, pale and especially dusky blue wedding dresses are all the trend for 2022 and beyond!
And we can see why it works for any season and is still soft and romantic while giving you that wow factor moment walking down the aisle.
Dusty Blue wedding dress
My favorite color is dusty blue. It is a stunning choice for a wedding dress. With so many styles available it will suit any wedding theme. 
Blue and White wedding dresses
If you don't want to go for a full blue wedding dress then mixing blue and white is a perfect choice! You can do this with bridal separates, meaning you can switch it up and create any other style. There are lots of options for white bridal dresses. 
Ombre blue wedding dresses
Having a dip dye or ombre blue dress is a great way to add a splash of blue with having a full blue wedding dress. They look stunning also!
Blue and white wedding dresses are perfect for spring and summer weddings. The fresh, crisp colors are perfect for a garden or beach wedding.
Head to our dip dye wedding dress blog for more colors.
Shopping guide and FAQ
Can I really wear a blue wedding dress?
YES! You can wear any color you want on your wedding day. If you love blue, then go for it! A softer blue is a great choice if you are worried about it being too bold.
How do you style a blue wedding dress?
The shade of blue you go for will play a part in how you will accessorize. Accessorize how you would any wedding dress. Think about a veil or cape, jewelry and hair accessories.
What season is best for a blue wedding dress?
All seasons! A brighter blue is perfect for spring and summer, while a darker blue is great for autumn and winter.
How much does a blue wedding dress cost?
This will depend on the style of dress, the fabric, and where you buy it from. You can find beautiful blue wedding dresses at all price points.
Blue wedding dresses
We hope you have found this blue wedding dress guide helpful and that you feel inspired to rock a blue wedding dress on your big day! If you are looking for the perfect blue dress then check out our website. We have a wide range of blue dresses to suit all budgets.
Don't forget to head to our alternative wedding dress blog!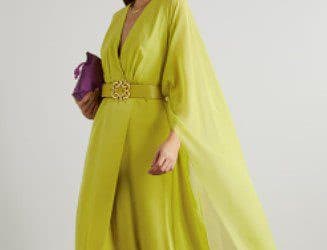 Written by: Last Updated: Bridal fashion has grown over the years and there are so many...