Pagan wedding hairstyles are usually very simple and elegant. The hair is often worn down, with loose curls or waves.
Sometimes, pagan wedding hairstyles also include small braids or flowers. Accessories are typically kept to a minimum, with crowns being a popular and traditional choice.
The goal is to let the natural beauty of the bride shine through.
If you're thinking about having a pagan wedding, here are some great pagan wedding hairstyles and accessory ideas to get you started.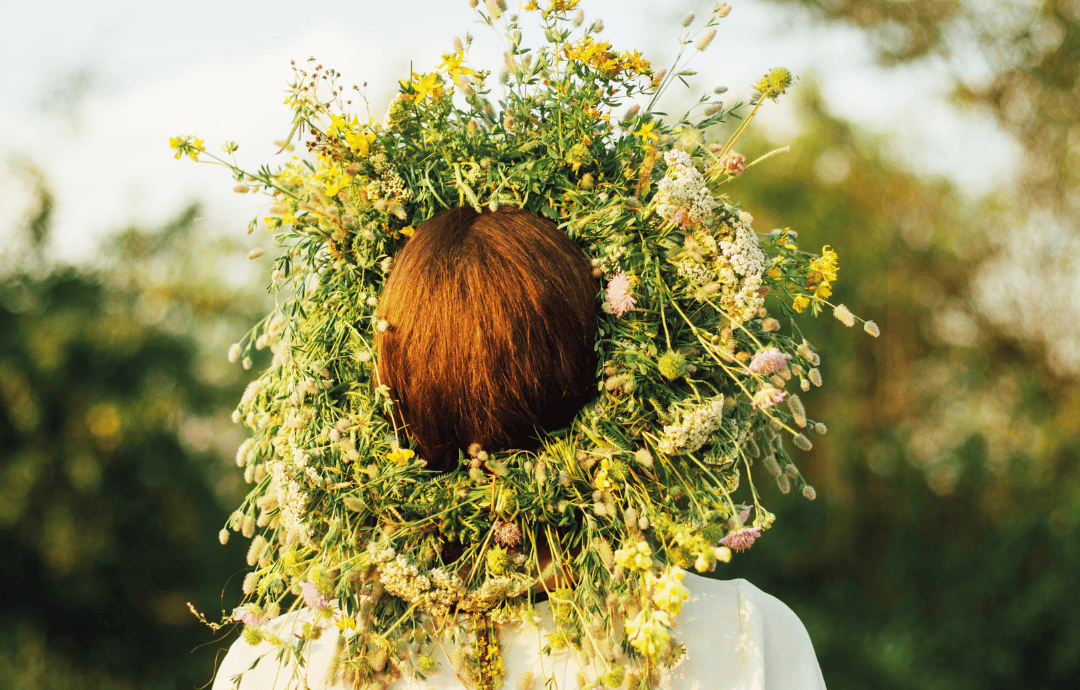 What is a pagan wedding?
A pagan wedding is a ceremony that is not affiliated with any particular religion. Instead, it is a celebration of the union of two people that is steeped in tradition and pagan customs.
Pagan weddings have been around for centuries, and while they have evolved over time, many of the original traditions are still observed today.
One of the most important aspects of a pagan wedding is the exchange of rings. This symbolizes the eternal bond between the two people being united, and it is often considered to be one of the most sacred pagan wedding traditions.
Pagan weddings are also typically held outdoors, in nature, as this is seen as natural and gods play a big part in pagan ceremonies.
While pagan weddings have changed and evolved over time, they still retain many of the original traditions that make them so special and unique.
Head to our pagan wedding guide to learn more about the history of pagan weddings and how to plan a modern-day pagan ceremony.
Different types of pagan wedding hairstyles
Pagan weddings are all about celebrating nature, so it's no surprise that many pagan brides choose to wear their hair down and flowing on their big day. This is a way to show the natural beauty of the bride and symbolize the free-spirited nature of the ceremony.
It is believed that the hair was the main focus traditionally on a wedding day as fabrics and clothing would be simple. Adding feathers, wearing a crown, and spending time with female family and friends to create the perfect wedding day hair.
If you're planning a pagan wedding, there are a few different hairstyle options to consider. Here are some of the most popular pagan wedding hairstyles:
Wearing your hair down
One of the most popular ways to style your hair for a pagan wedding is to simply wear it down. This is a very natural look that shows off your best features and leaves you looking like a goddess. If you have long, flowing hair, this is the perfect style for you.
Wearing it in a plated:
Plating hair is a traditional pagan choice. This involves taking small sections of hair and twisting them around each other to create a rope-like effect. This style is often adorned with flowers or other natural elements.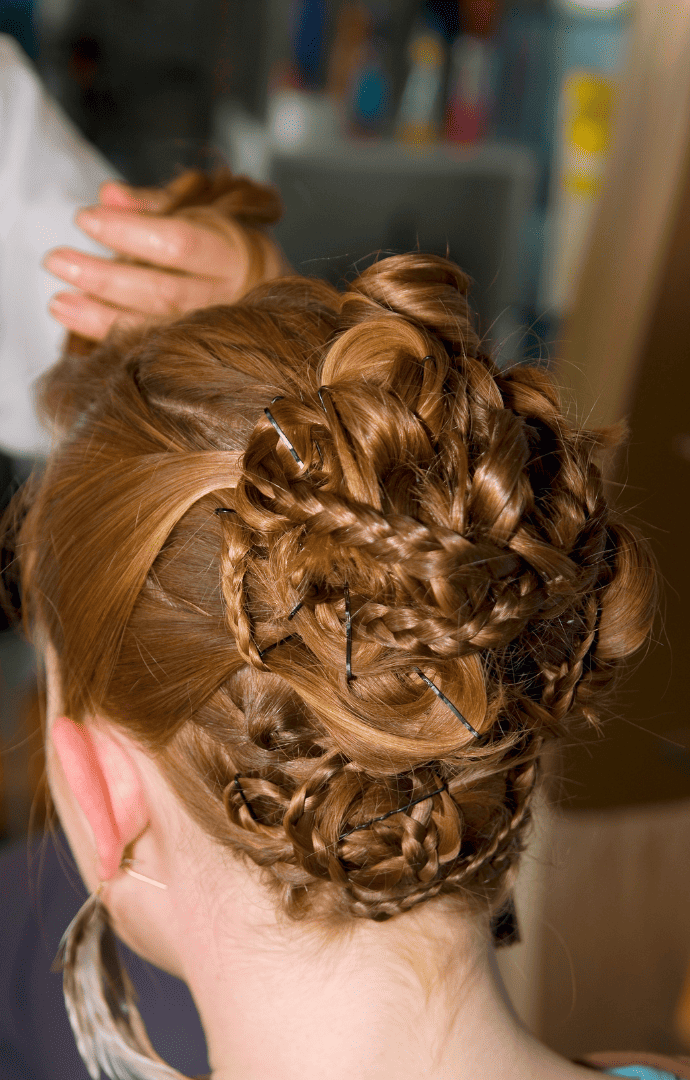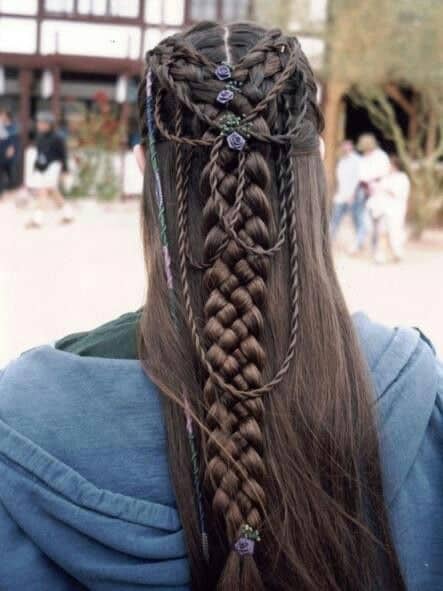 Wearing it in an updo
While wearing your hair down is certainly an option, many pagan brides choose to wear their hair up on their big day. This is a great way to keep your hair out of your face and to show off your neck and shoulders. There are many different ways to style an updo, so you can definitely get creative with this one.
Pagan wedding hair accessories
In addition to choosing the right hairstyle, you'll also need to pick out some pagan-inspired hair accessories. Here are a few of the most popular options:
Wearing a crown:
A crown is a traditional pagan wedding accessory. The bride would usually wear a crown passed down through the family. Usually made from silver, iron, or twigs that have been intricately woven into an elaborate design.
Wearing a flower crown:
Another popular option for pagan brides is to wear a flower crown. This is a beautiful way to incorporate nature into your wedding day look. Flower crowns are also very symbolic, as they represent fertility and new beginnings.
Wearing a veil:
A veil is another popular option for pagan brides. Veils are often seen as symbols of purity and innocence, which makes them perfect for a pagan wedding. If you're planning on wearing a veil, be sure to choose one that is made from natural materials like silk or cotton.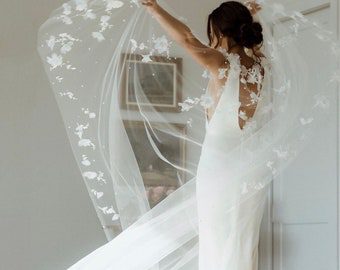 Pagan wedding makeup
When it comes to pagan wedding makeup, the goal is to keep it natural. Many pagan brides choose to go without any makeup at all on their big day. However, if you do want to wear makeup, be sure to choose products that are made from natural ingredients and that won't damage your skin.
Here are a few of the most popular pagan wedding makeup looks:
The no-makeup look:
This is the perfect choice for a pagan bride who wants to keep her look natural. Simply cleanse your face and moisturize with a natural product. This will give you a fresh and dewy look that is perfect for a summertime ceremony.
A light foundation:
If you want to even out your skin tone without looking like you're wearing a lot of makeup, try using a light foundation. Choose a mineral-based product that contains SPF to protect your skin from the sun.
A pop of color:
For a fun and festive look, add a pop of color to your cheeks with a natural blush or lipstick. This is a great way to add some personality to your wedding day look.
More Alternative Wedding Blogs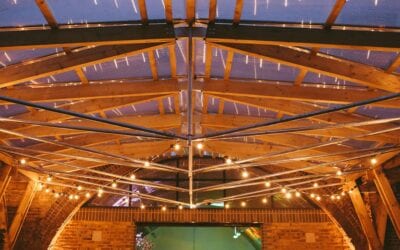 Looking for a nontraditional wedding venue? Gosh, when I think about the options available now for...