Are you looking for wedding proposal ideas or inspiration? Well than you are in luck, this is a beauty! New York, is an amazing city and one i've been fortunate enough to visit a couple of times, i wish my now husband had proposed to be in new york instead we went there on honeymoon!
So, imagine our delight at getting this epic engagement shoot, not only was it the full on Central Park proposal but it was such a special one for the photographer Carla, as it was her brother Ben proposing to his girlfriend Corina.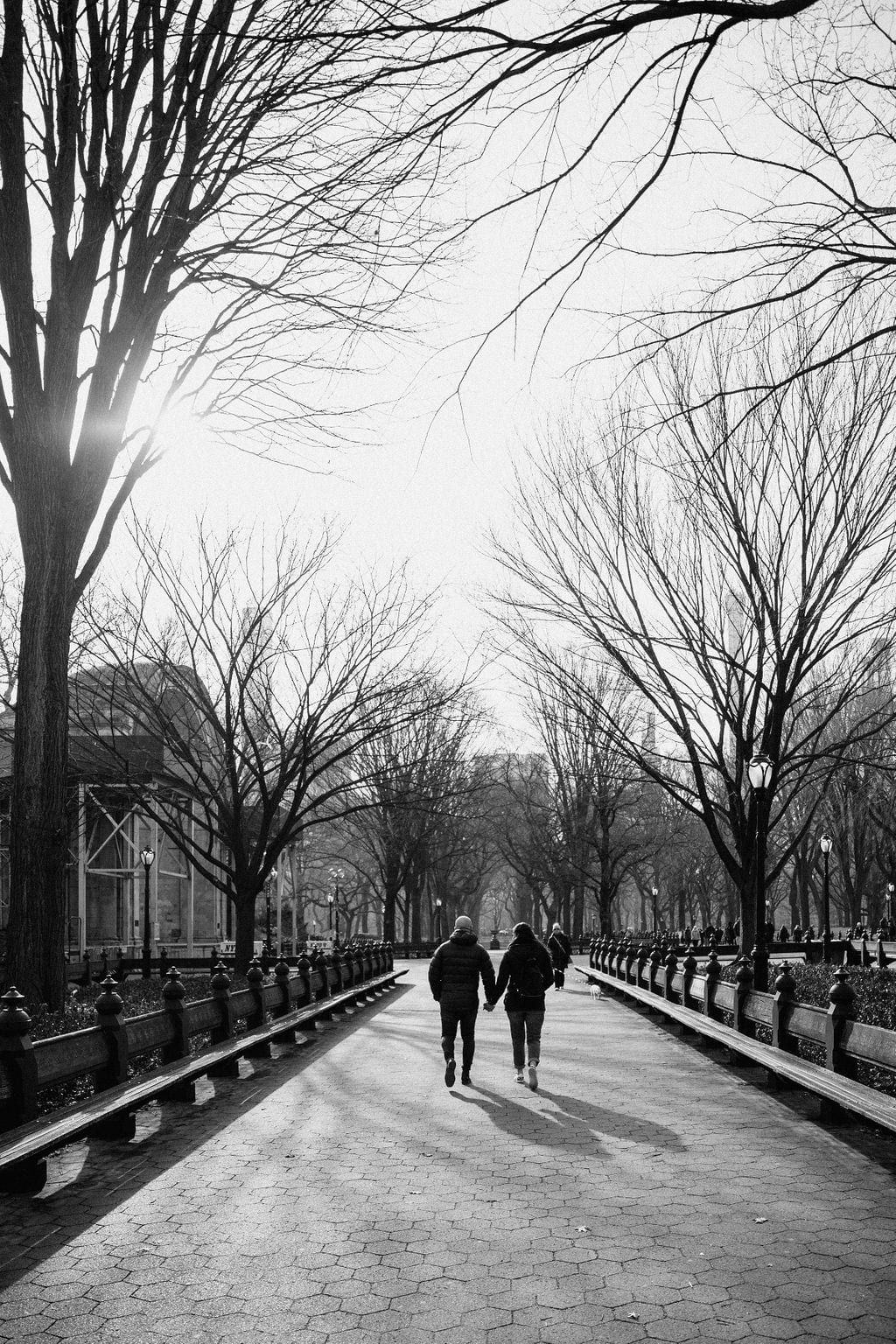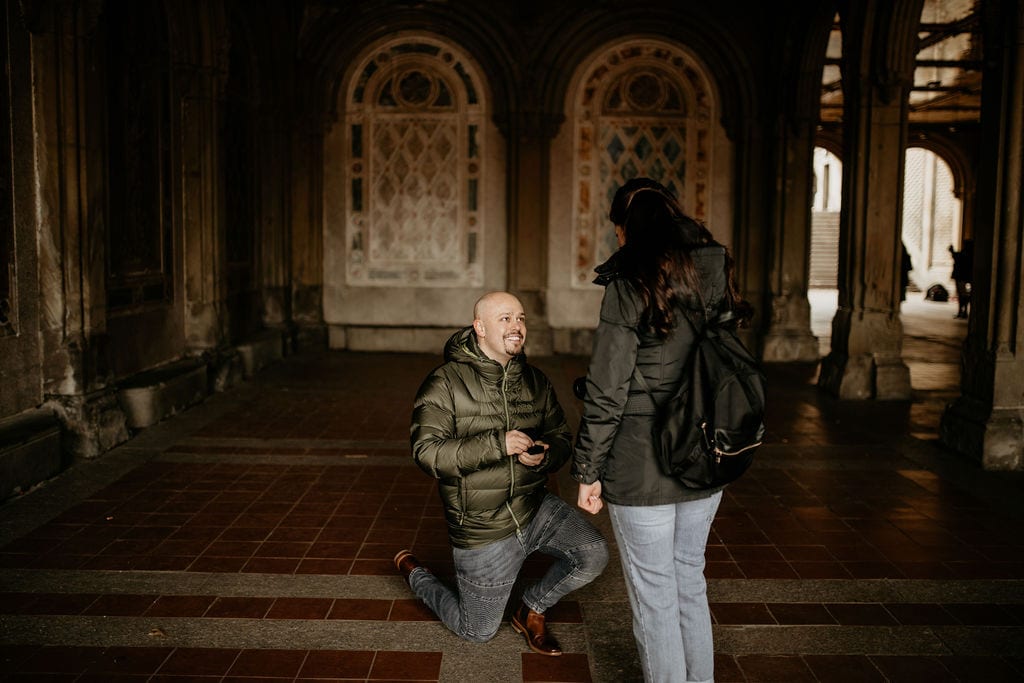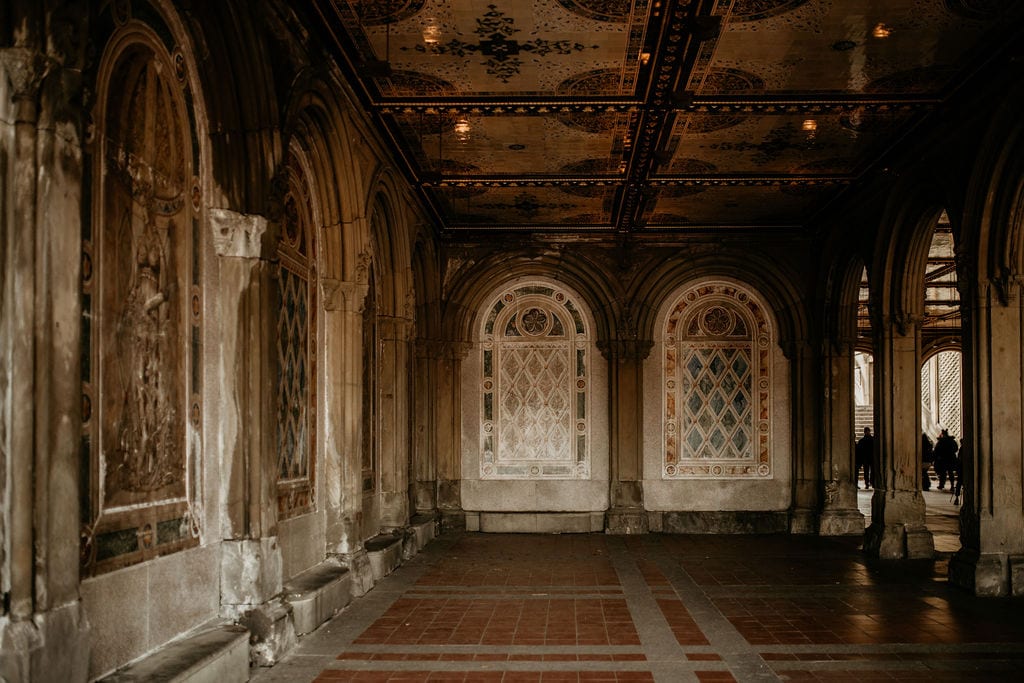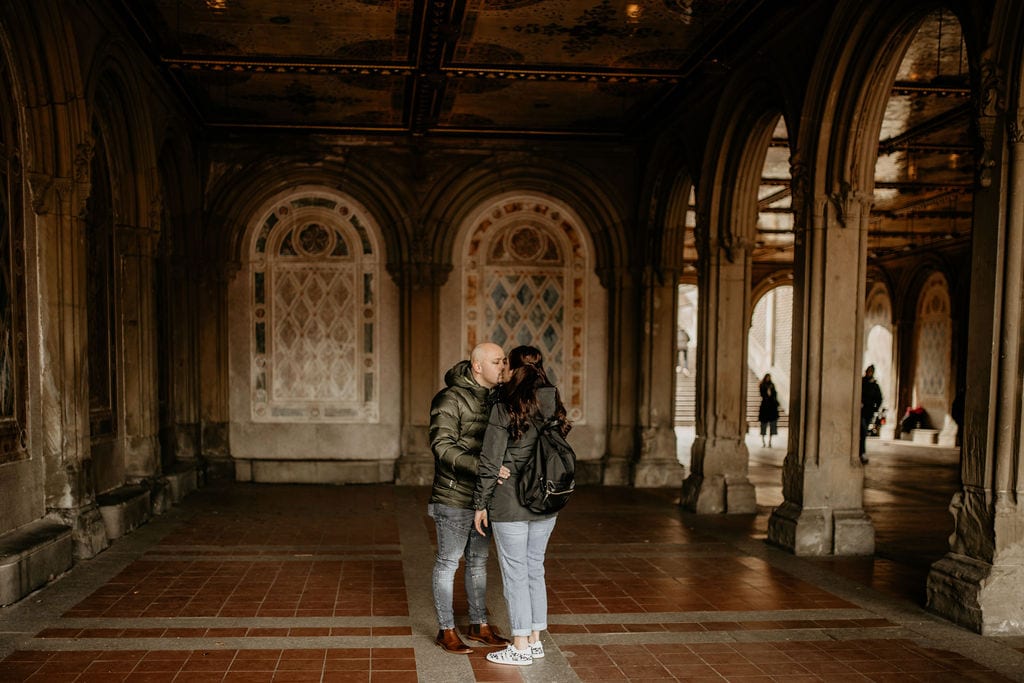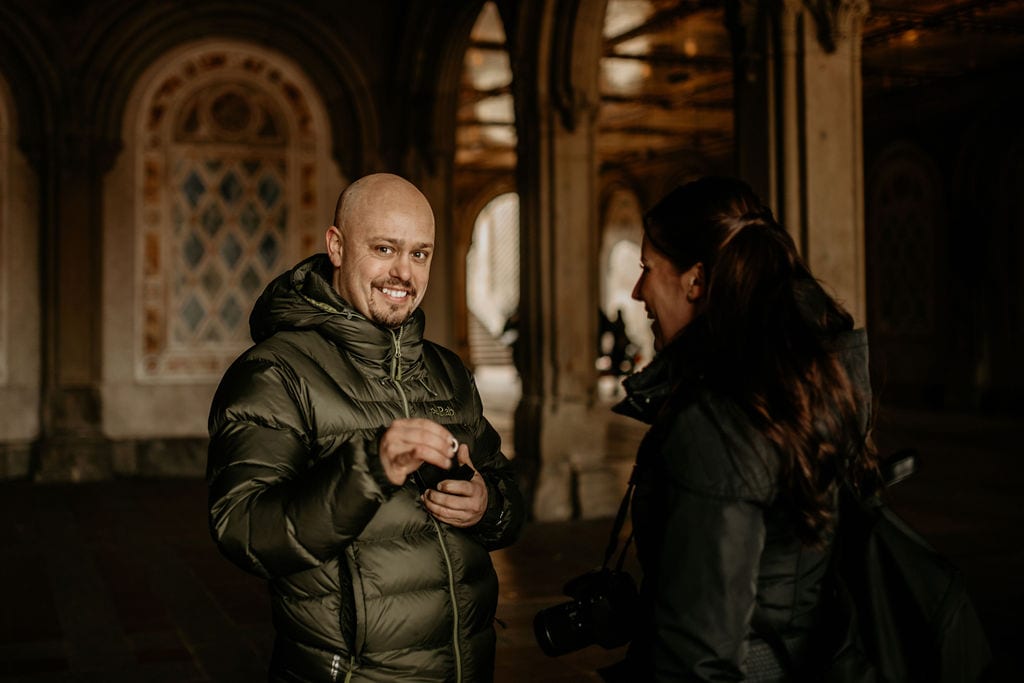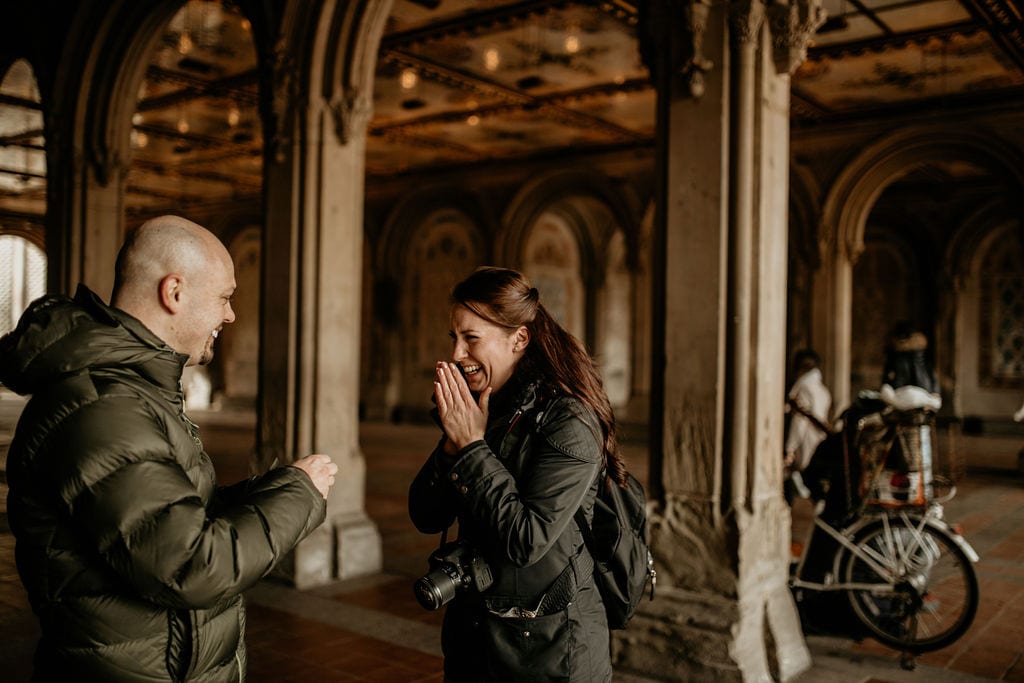 Ben!!! Tell us about Central Park Proposal in New Yok.
We had always wanted to go to new york, so, I thought why not make Bathesda Terrace, Central Park, in New York the place to propose to corina. I flew my sister out (Carla – The Unbridled), She flew out an hour or so after us and stayed in separate hotel.
Corina had absolutely no idea, So it made it that extra bit special to us. We had a few days in new york soaking up the sights and it is a trip we will never forget.
After i did the central park proposal, Corina said yes, we meandered through Central Park and took in the sights. We then got the underground to the lower east side and went to katz deli and had the famous Corned Beef Sandwiches, it was perfect! 
What a great wedding proposal ideas! let us know what you think in the comments!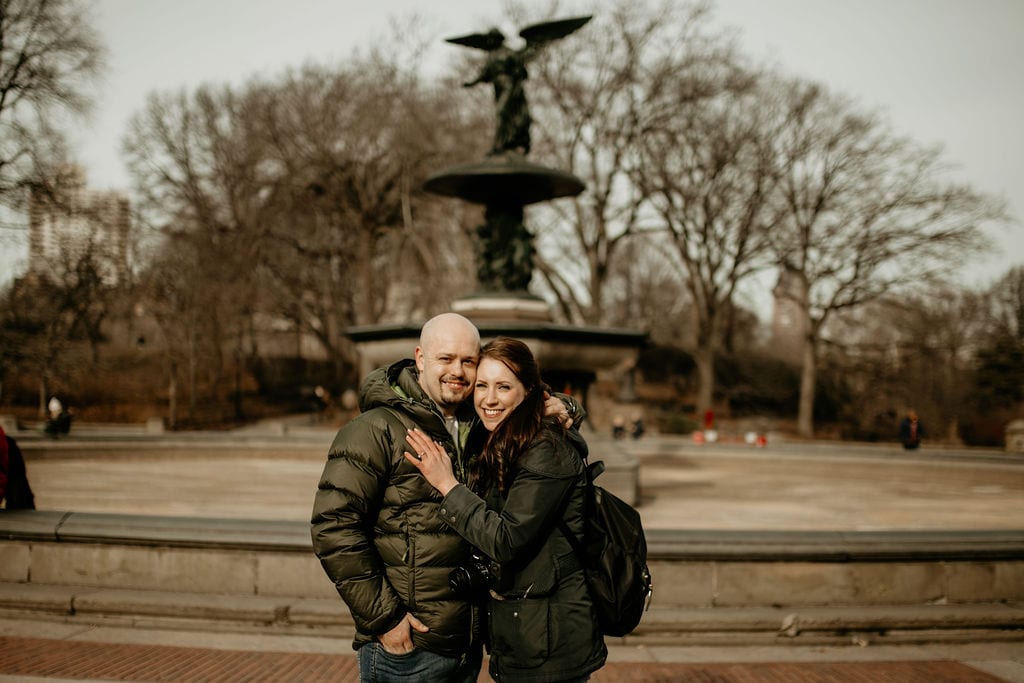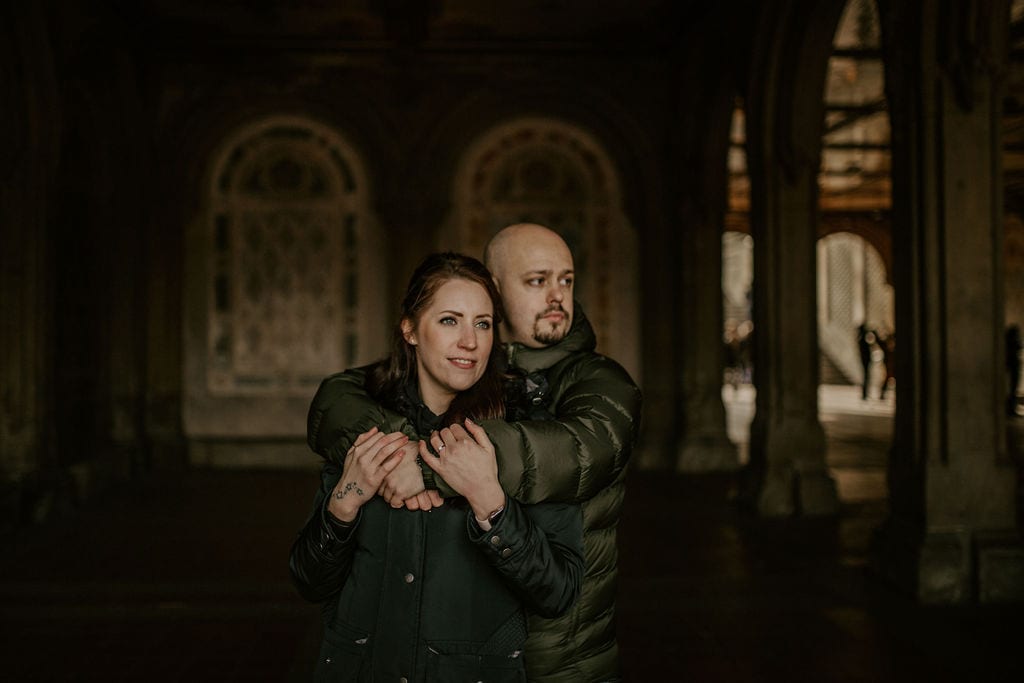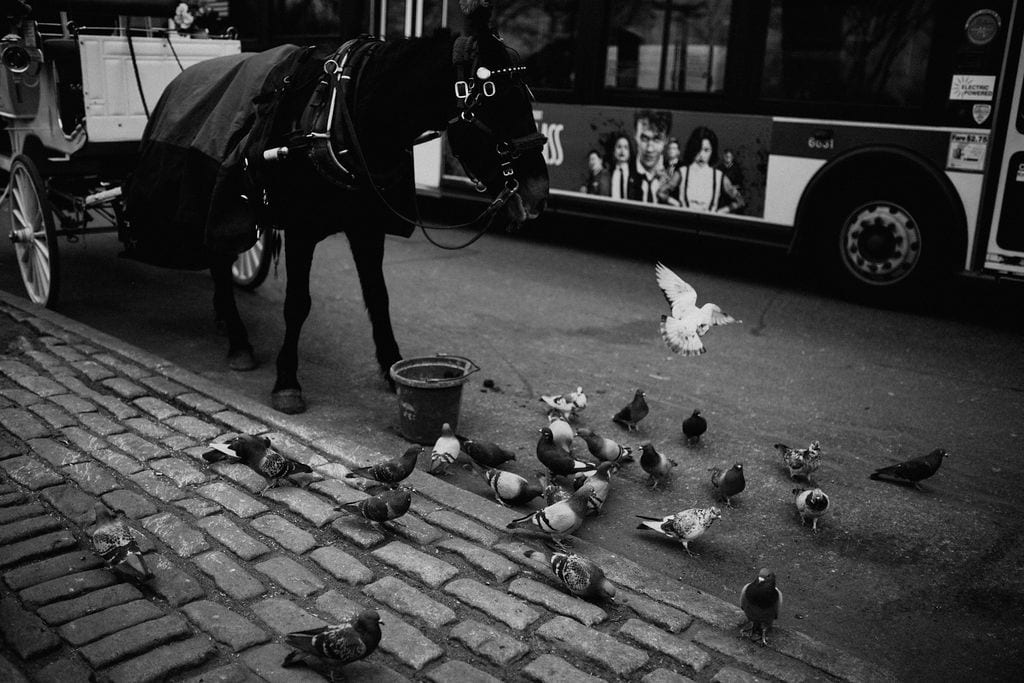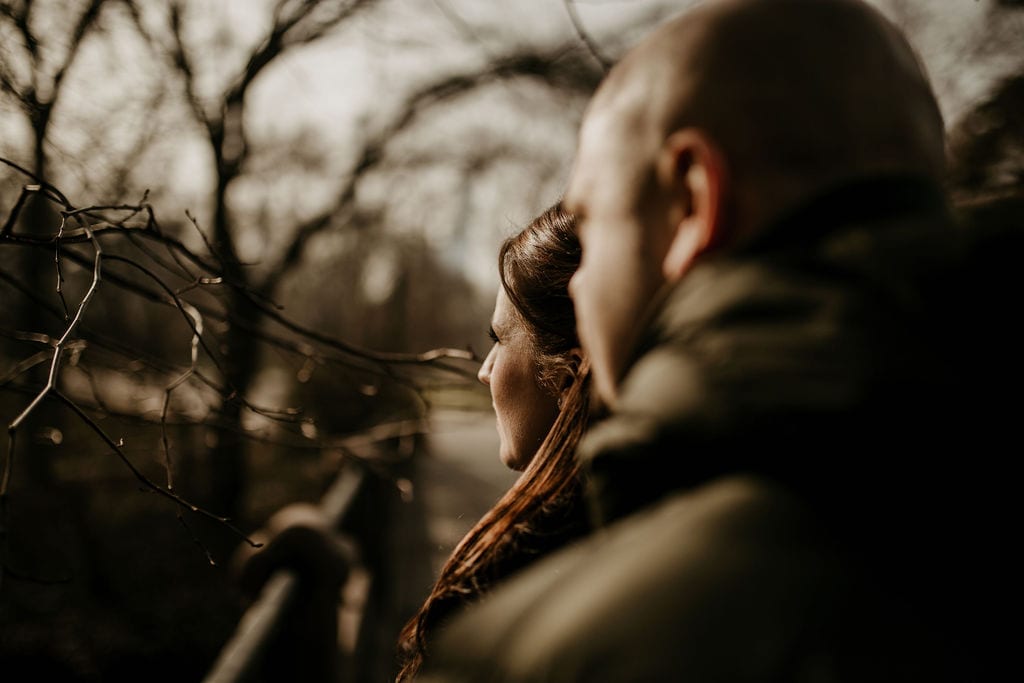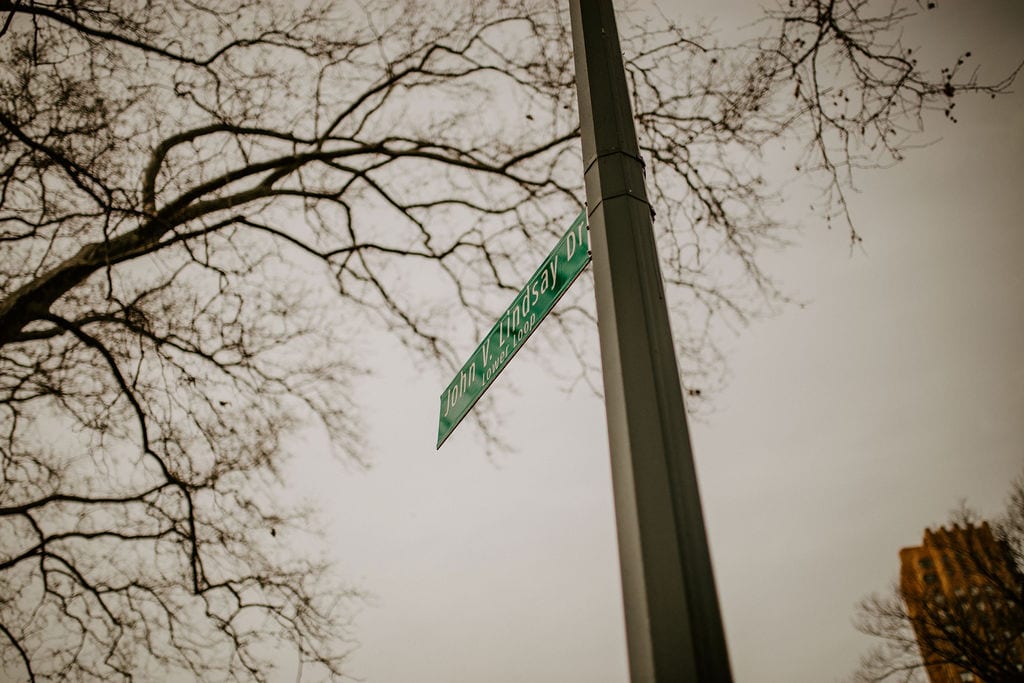 are the wedding plans in motion?
yes, we get married on 20th August 2021, which is a postponed date from this year, due to corona virus. we're getting at Brickhouse Vineyard, Devon.
Brickhouse is a working Vineyard in the heart of rural Devon. A gorgeous round house, set amongst fields for days, with a canopied dinner. Perfect for an intimate wedding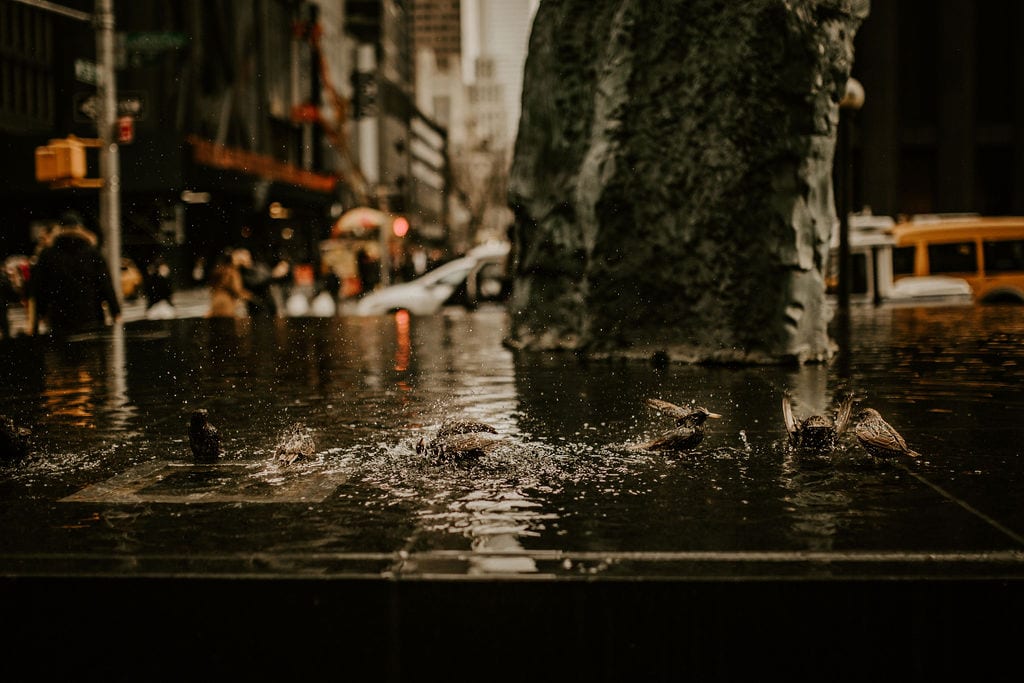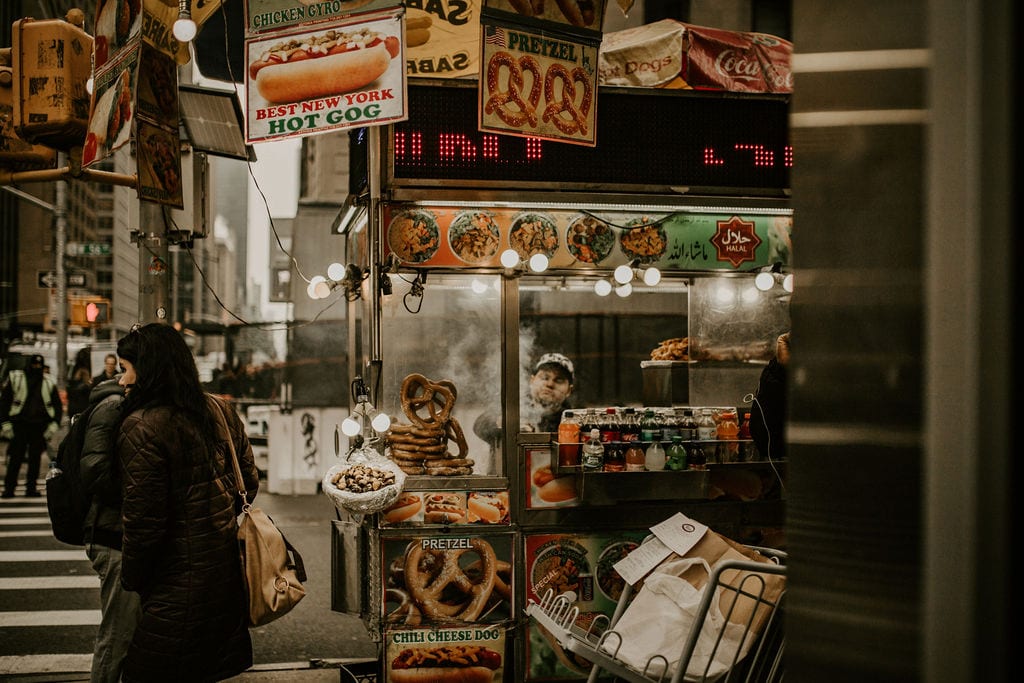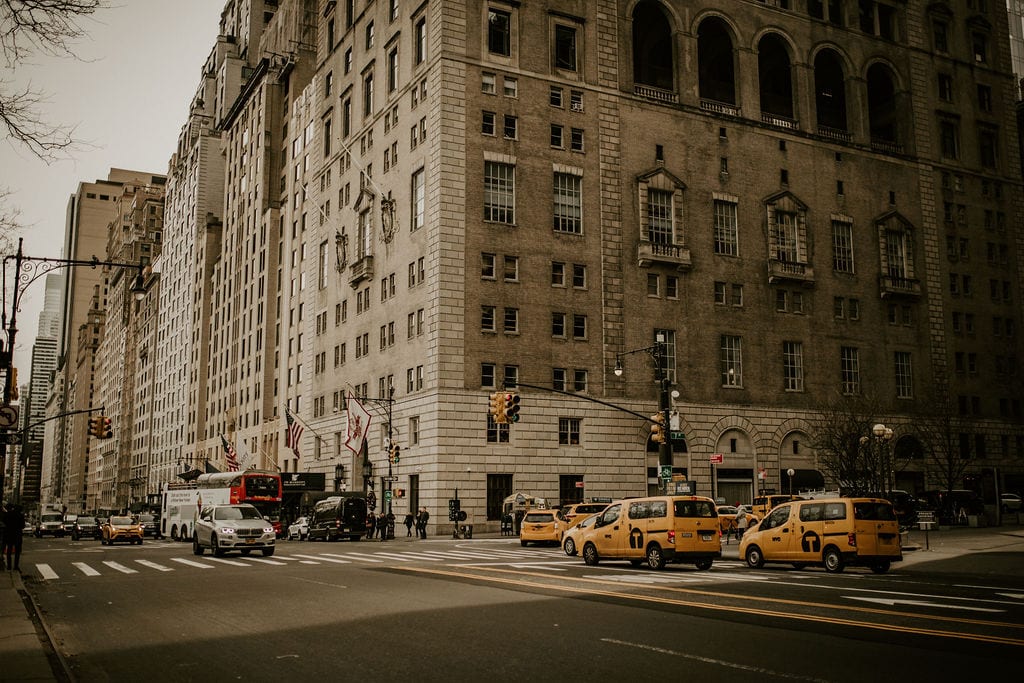 our thoughts
how bloody romantic was THIS Real wedding proposal idea? We love it here at the urban wedding company. i mean whats not to love he surprised in new york city, in the most romantic park with a proposal, and whats more his wonderful sister was there to capture the whole thing!
LOVe it!!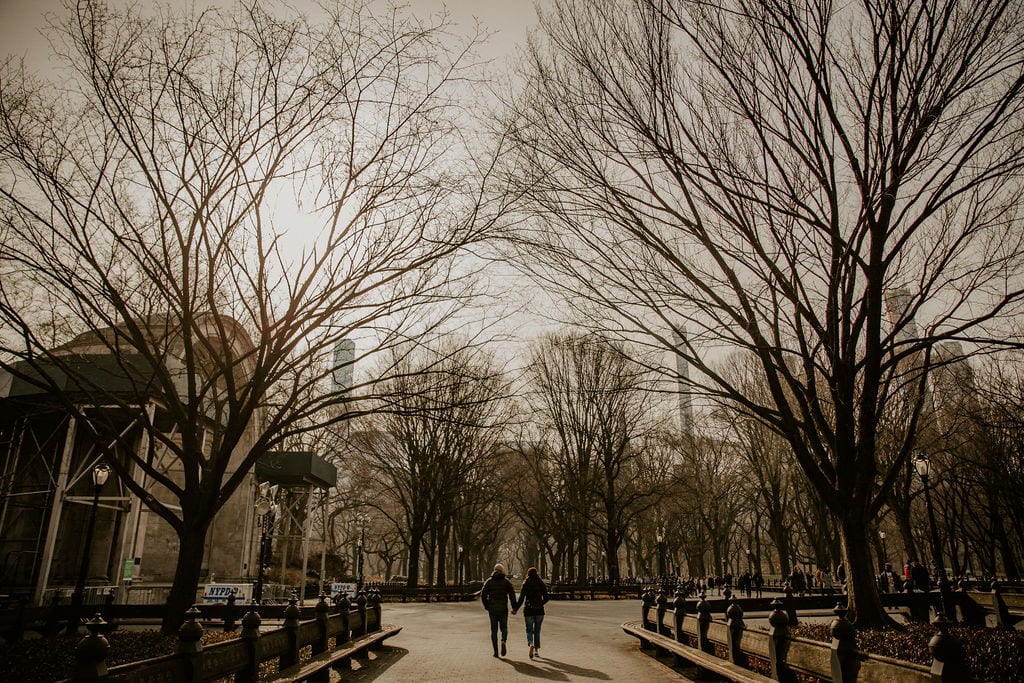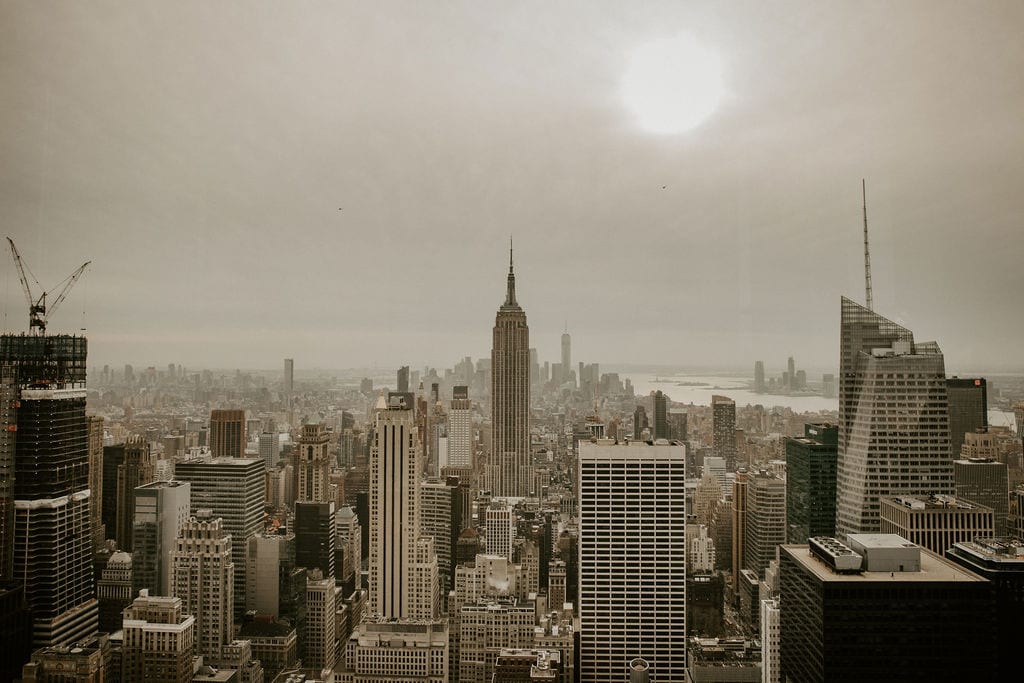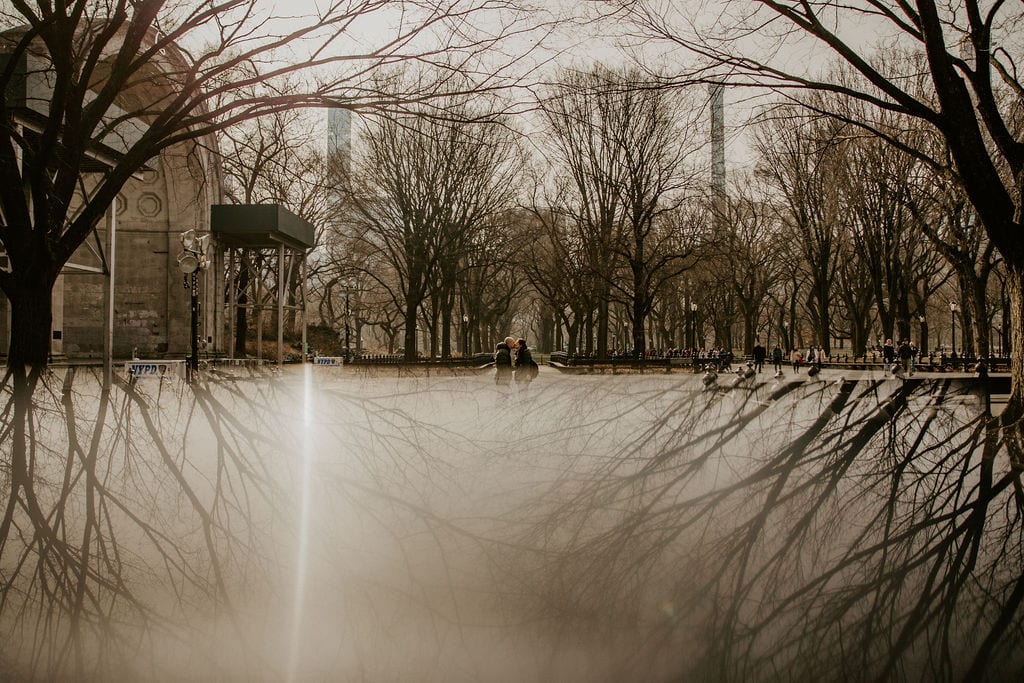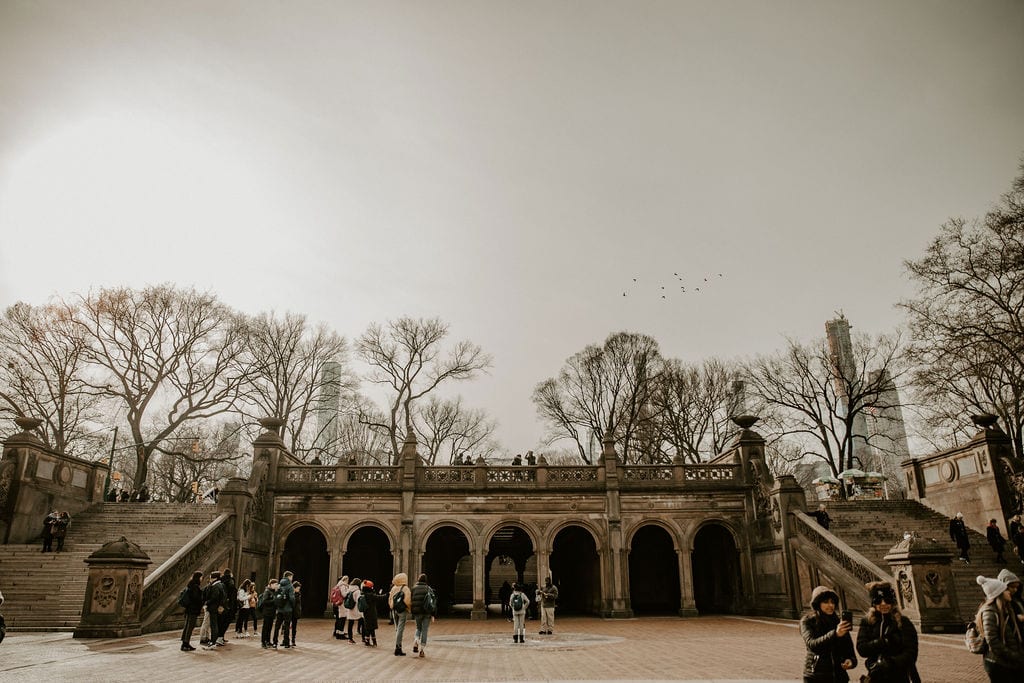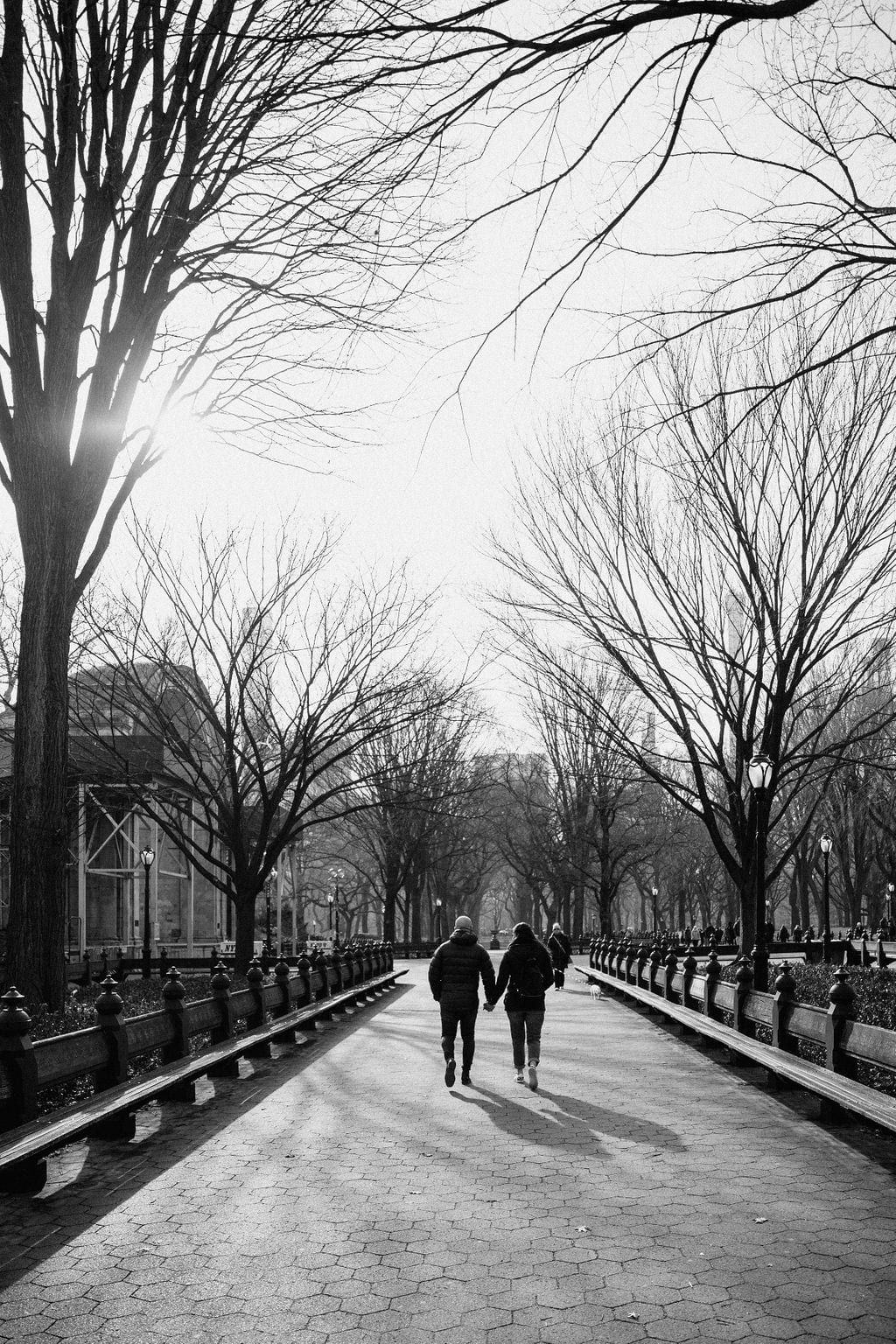 we hope you now have some Wedding proposal ideas
WE HOPE YOU ENJOYED THIS BLOG, AND IF YOU ARE YOU PLANNING A city wedding. Or maybe you are looking for wedding proposal ideas. THEN STICK WITH US WE HAVE YOU COVERED! THE URBAN WEDDING BLOG IS NOT ONLY BRINGING YOU THE MOST STYLISH CITY CENTRE WEDDINGS TO FEAST YOUR EYES ON. WE ARE ALSO BRINGING YOU GUEST EXPERTS, CITY VENUE REVIEWS, CITY WEDDING FASHION, CITY CENTRE HENS & STAGS AND DIY TIPS FOR ADDING THAT PERSONAL TOUCH TO YOUR CITY WEDDING!
THIS BLOG
IS FOR ALL YOU COUPLES LOOKING FOR HINTS AND TIPS TO MAKE YOUR CITY WEDDING PERFECT. OR FOR COUPLES WANTING TO ADD AND INDUSTRIAL TWIST TO THEIR DAY. SO GET IN TOUCH AND LET US KNOW WHAT YOU WANT TO SEE UP ON THE BLOG, WHAT YOU ARE LOVING OR WHY NOT GET FEATURED AND SUBMIT YOUR CITY WEDDING TO US.
More proposal and engagement shoot blogs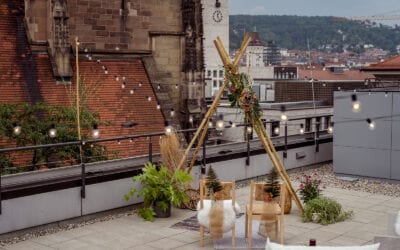 Time for some de-stressing, letting go of planning stress and enjoying quality time with your...