Switzerland Wedding
Today on the blog we have a wedding in the picturesque old town of Schaffhausen.
Before the ceremony they roamed the city side streets, ending at the civil registry office, where all guests were waiting for them.
The wedding reception was held on the couple's rooftop, with some stunning views!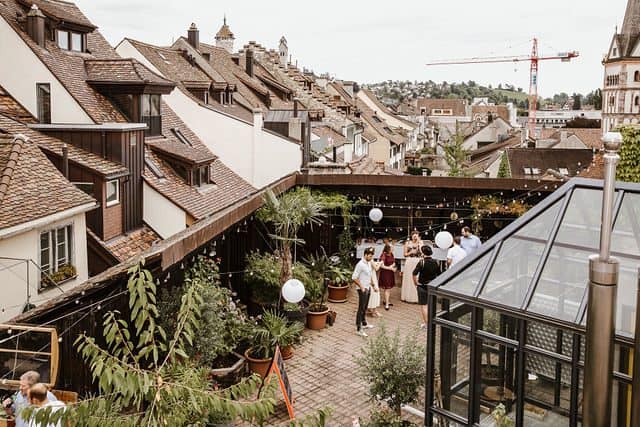 Corinne & Marco, the happy couple, decided to celebrate their civil marriage with only their closest friends and family.
They hosted a party later in the year for all family and friends to attend.
They kept their Switzerland wedding ceremony an intimate affair.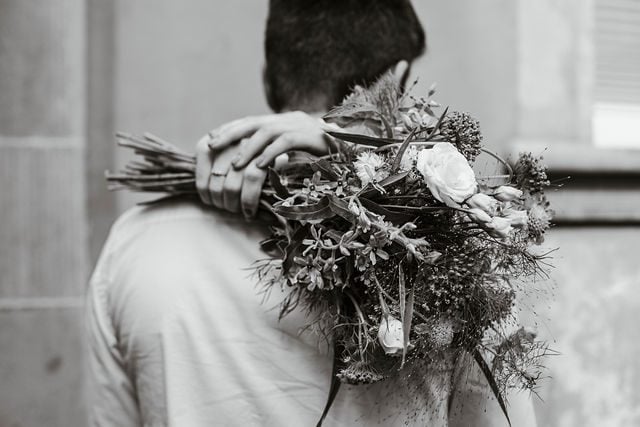 Italian themed Switzerland wedding
With Marco having Italian roots, the whole day took on an Italian touch.
After the civil marriage, the couple was received by their friends with a Piaggo Ape, filled with drinks.
They drove the Piaggo Ape home while everyone else walked the distance to the reception on the rooftop.
Italian pop songs filled the air.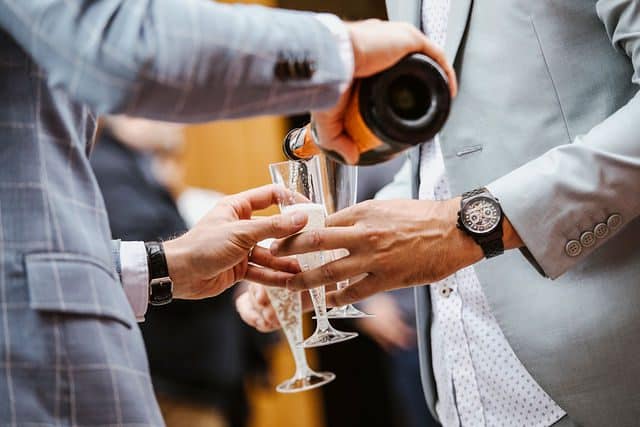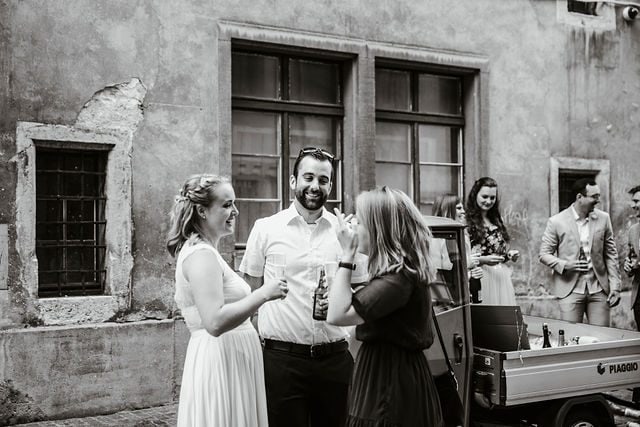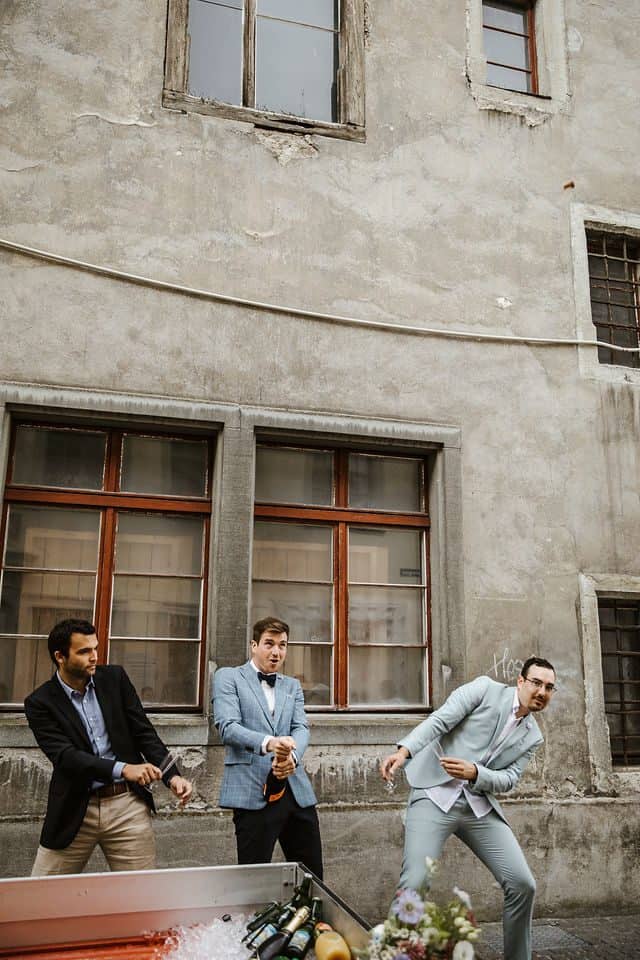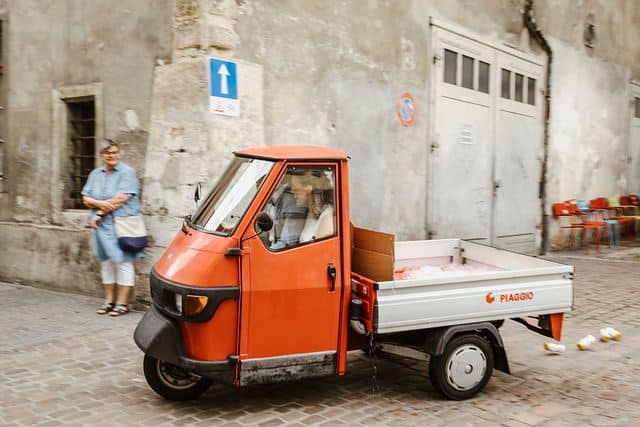 Considering getting married in Switzerland?
Switzerland is undoubtedly one of the most beautiful places for a wedding celebration.
Full of picturesque landscapes: castles, mountains, lakes with spectacular views and culture filled urban settings.
If you want an official civil ceremony then there will be lots of paperwork involved. We would suggest getting a planner to help with this.
We would suggest though, handling the legal side in your home country and hosting a symbolic ceremony in Switzerland.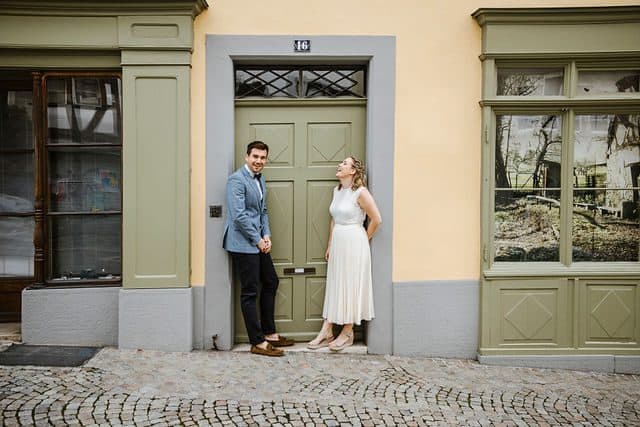 Locations to marry in Switzerland
Urban venues – like the wedding featured. Switzerland has some vibrant cultural cities to head to like Zürich or Geneva. With boutique hotels and city street photo ops, Switzerland should be on your urban wedding radar!
Alpine region venues – An eloper's dream! With some of the most stunning mountain views and luxury hotels, you will be spoilt for choice.
Lakeside venues – There are lots of lakeside venue choices and definitely one for nature lovers!
Castle venues – A snow-covered castle really is the setting for a fairytale wedding.
With so much choice Switzerland really does have something for everyone wanting to get married there!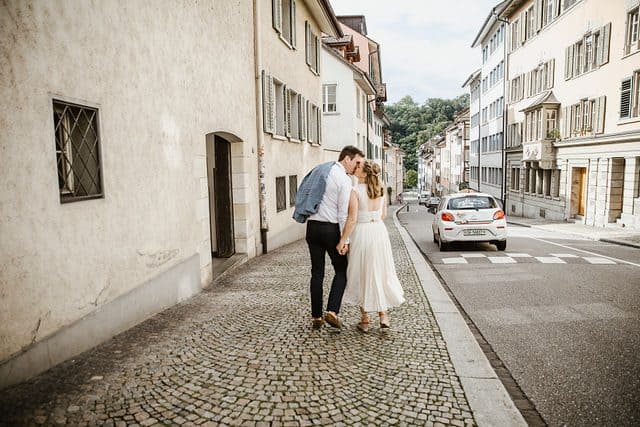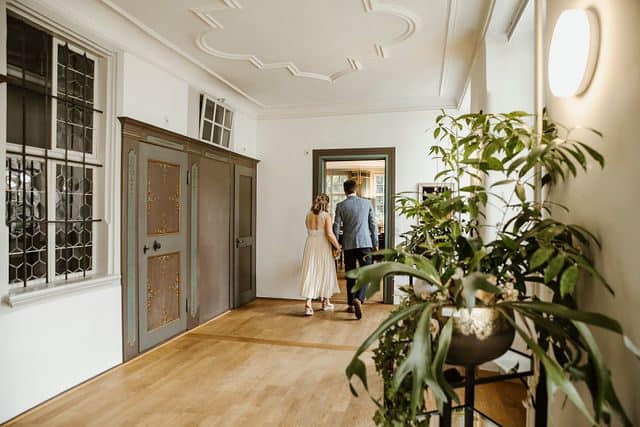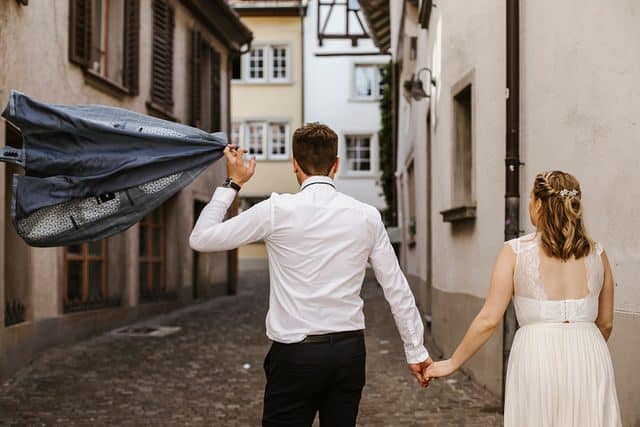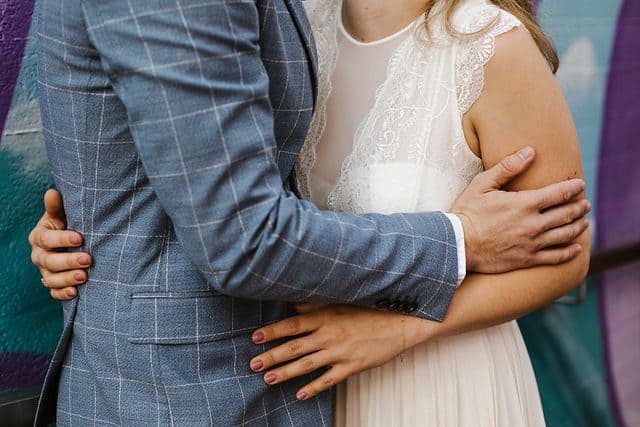 Check out our latest real wedding blogs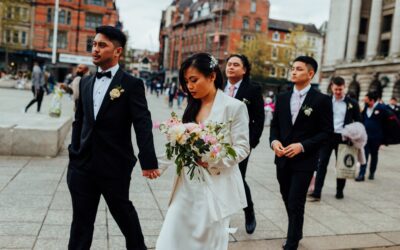 We are loving all the stunning micro weddings we keep seeing, let's hope this is a new trend here...