Summer wedding food ideas
Hey, who wants a bland old piece of dry chicken and a dollop of lumpy mash for their wedding meal?
Not us that's for sure! What you serve at your wedding day feast can be imprinted in your guest's memory for years to come. That could be for all of the wrong reasons too! Traditional wedding food can be boring and pretty rigid. Why not give your guests something amazing to remember and have some fun with your summer wedding menu.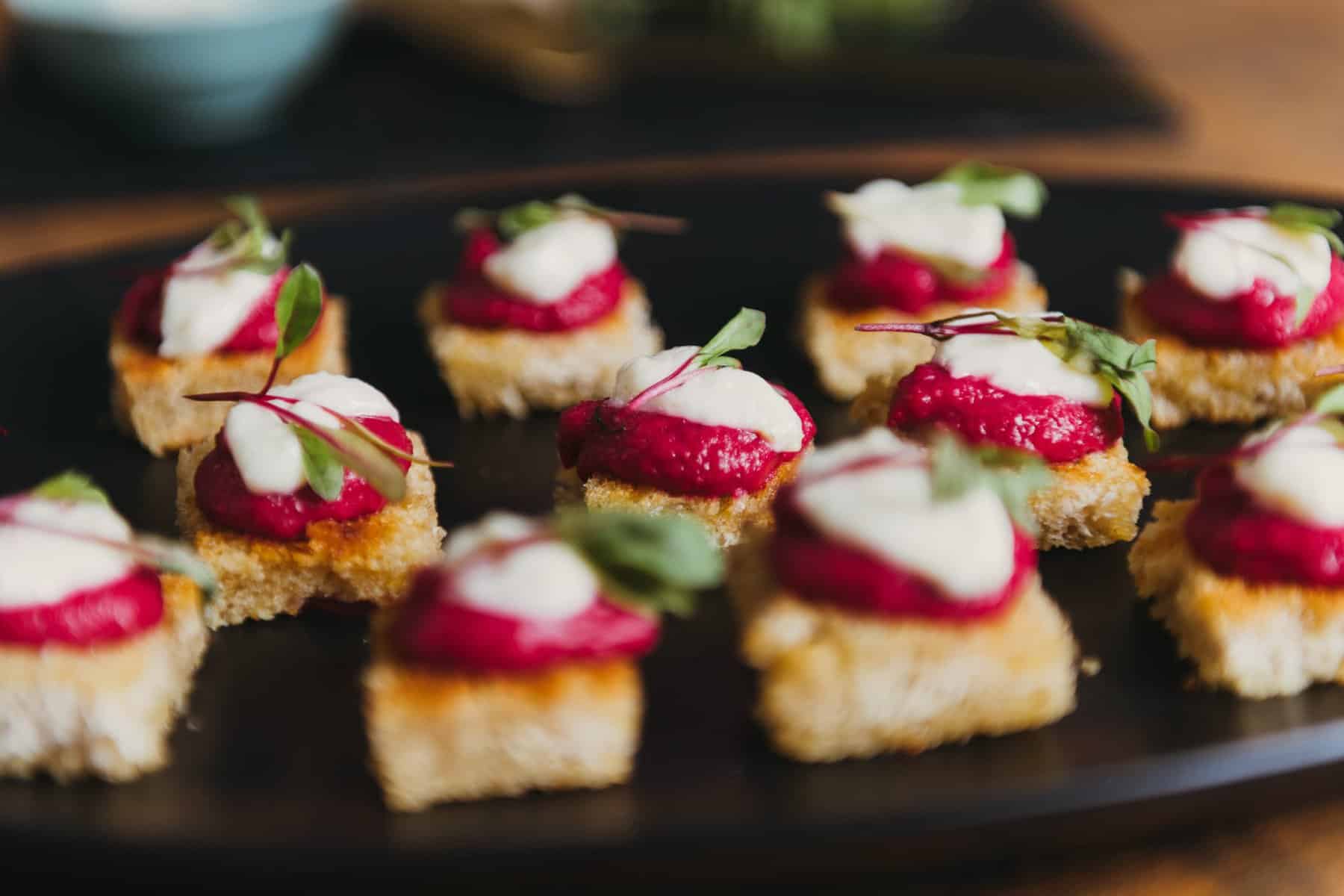 Photo by Jack Kirwin -JK Photography
Grazing tables 
There has been a huge increase in grazing tables over the last few years. These are a great way to make your wedding meal more interactive and get guests mingling and chatting with each other. A grazing table is a great summer alternative to a formal sit down meal, which is not always welcomed on a hot sunny day. Allow your guests to graze at their own pace throughout the reception and into the evening. Mix it up by replenishing the table with different types of food throughout the day.
Summer food more than anything needs to be fresh and light. Using seasonal and locally grown produce is not only delicious but eco friendly too. Think fresh berries and salads that guests can help themselves with. If you like the idea of more formal table settings then have big sharing bowls in the middle of each table filled with lovely fresh summery dishes.
Why not put the fun into your menu by having DIY stations. A taco bar with all of the ingredients to make delicious taco's paired with a margarita station is a winner. Who doesn't love a bit of Mexican sass at a wedding?! Add some fun with a slogan piñata hanging overhead and really get the party started.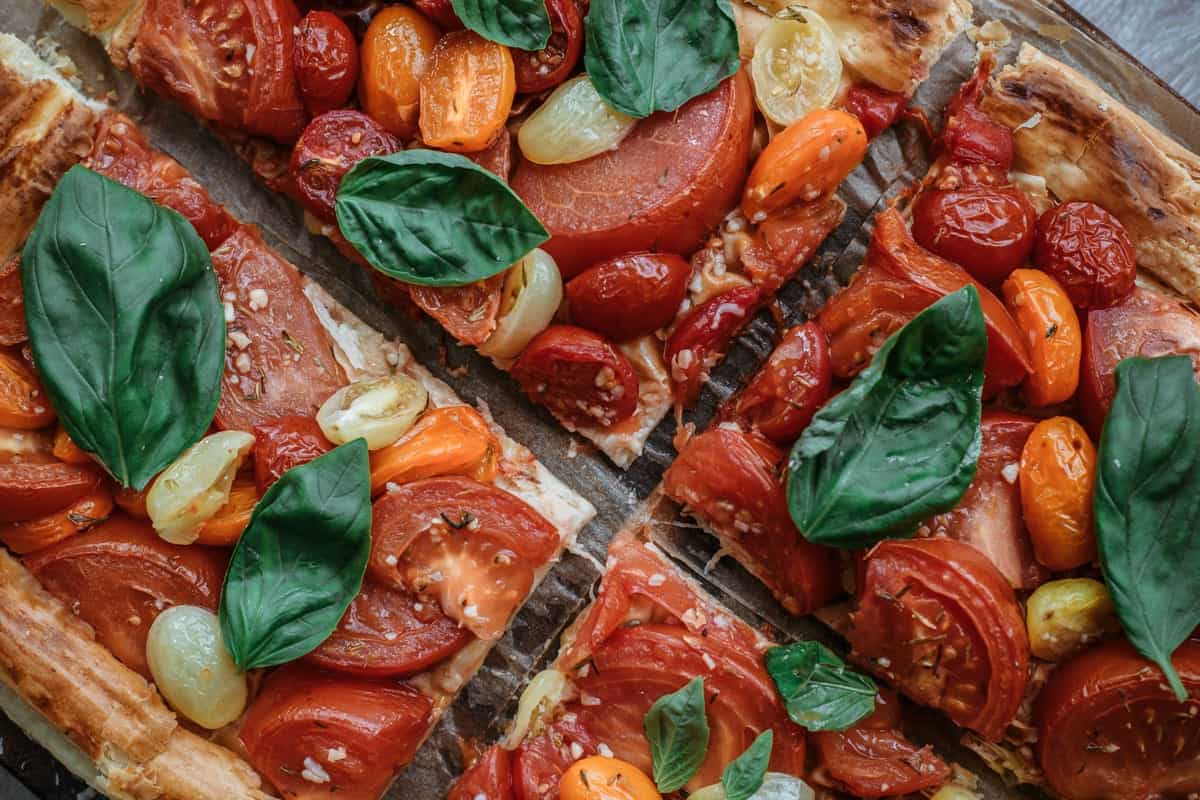 Summer wedding food stations
Or how about a sushi bar with fresh ginger, wasabi and soy sauce on hand for your guests to help themselves to. Again this could be paired with a Saki shot for a little authentic taste of Japan.
An oyster bar is another fun and interactive dining experience for you and your guests (and don't forget those aphrodisiac properties for your wedding night), serve them on ice with a variety of toppings for your guests to choose such as; lemon siracha, ginger and spring onion, mignonette or sweet & sour habanero. These go great with bloody Mary shots too.
Another fun summer food idea is to have a bbq, guests can choose from chiller cabinets what is cooked especially for them. Keep a separate BBQ for the meat lovers, fish and shellfish lovers and for those griddled veggies.
If you are a traditionalist and want to stick to formal seated dining then keep it light and summery. Lemony salmon with fresh roasted veggies or griddled chicken with new potatoes or potato salad are better options than the traditional meat and two veg. Salad Caprese or a Greek salad can bring the taste of the Med to your table.
Summer dessert ideas
For dessert serve up Eton Mess drizzled with local berry coulis, keeping things seasonal. Decorate your desserts with delicate locally grown organic edible flowers such as colourful violas.
Make an impact with a beautifully curated dessert table. Individual meringues, macarons, little pots of chocolate mousse, gooey Belgian chocolate brownies or brown butter blondies means everyone can find a desert to fit their taste.
And don't forget a beautiful light and summery wedding cake. Think about summer flavours such as; lemon and elderflower, champagne and strawberry or the ever-popular white chocolate and raspberry.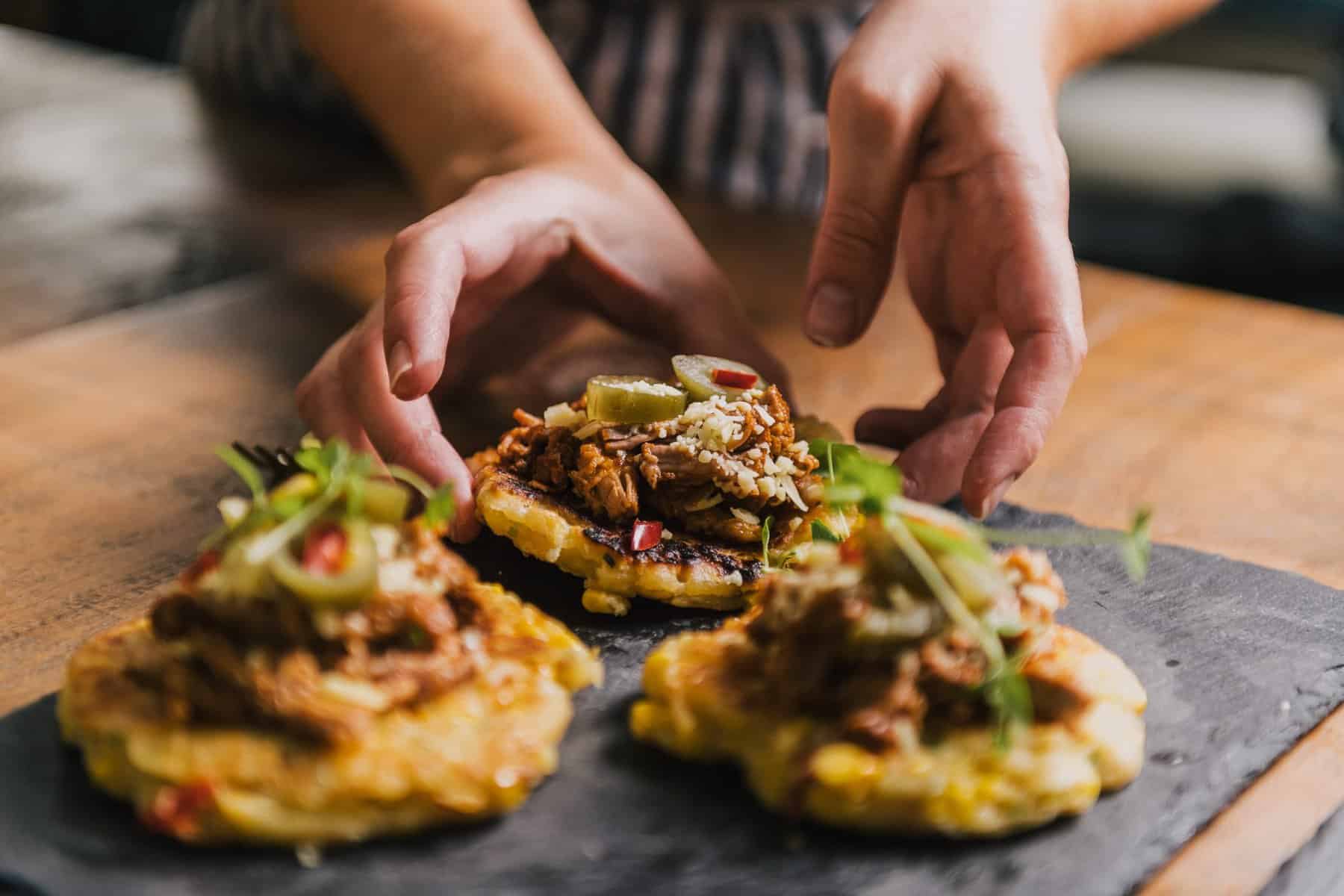 Food trucks
If your venue has space (either inside or out) then food trucks are a fun idea. Guests can then eat when they are hungry and can socialise in between courses. Have a selection of two or three different cuisines and keep everyone happy, you name the cuisine; we'll bet you there is a food truck available to hire.
Thai, Vietnamese, Pie & Peas or Indian Street Food. Pizza, Mexican you name it, it will be available.
Picnic in the sun
How about a picnic? Low level tables and lots of scatter cushions can be a lovely informal way of dining if your venue has a nice outside space. Think about erecting some sails for shade from the sun (or shelter from the rain) and add some giant garden games for guests to play in between the food and toasts.
However, we have one warning, if you have gone light and summery with your menu, think about topping up the fuel mid evening when your guests may be feeling hunger pangs again. Bruschetta, flatbread pizza, or even a good old chip butty will hit the carb spot and soak up some of the champagne from the days shenanigans.
Summer wedding food ideas 
So we hope this has given you some food for thought. There are so many options when it comes to summer wedding food. Be adventurous, have some fun and don't forget to have a few iced water stations around to keep yourself and your guests well hydrated.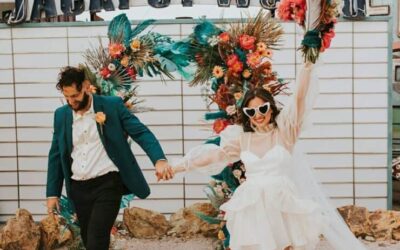 Summer lovin! Everyone always seems to want a hot summer wedding. The thing with a hot sunny day...