Planning a City Wedding?
ARE YOU PLANNING A CITY CENTRE WEDDING? THEN YOU ARE IN THE RIGHT PLACE! THE URBAN WEDDING BLOG IS NOT ONLY BRINGING YOU THE MOST STYLISH CITY CENTRE WEDDINGS TO FEAST YOUR EYES ON. WE ARE ALSO BRINGING YOU GUEST EXPERTS, CITY VENUE REVIEWS, CITY WEDDING FASHION, CITY CENTRE HENS & STAGS AND DIY TIPS FOR ADDING THAT PERSONAL TOUCH TO YOUR CITY WEDDING!
THIS BLOG IS FOR ALL YOU COUPLES LOOKING FOR HINTS AND TIPS TO MAKE YOUR CITY WEDDING PERFECT. OR FOR COUPLES WANTING TO ADD AND INDUSTRIAL TWIST TO THEIR DAY. SO GET IN TOUCH AND LET US KNOW WHAT YOU WANT TO SEE UP ON THE BLOG, WHAT YOU ARE LOVING OR WHY NOT GET FEATURED AND SUBMIT YOUR CITY WEDDING TO US.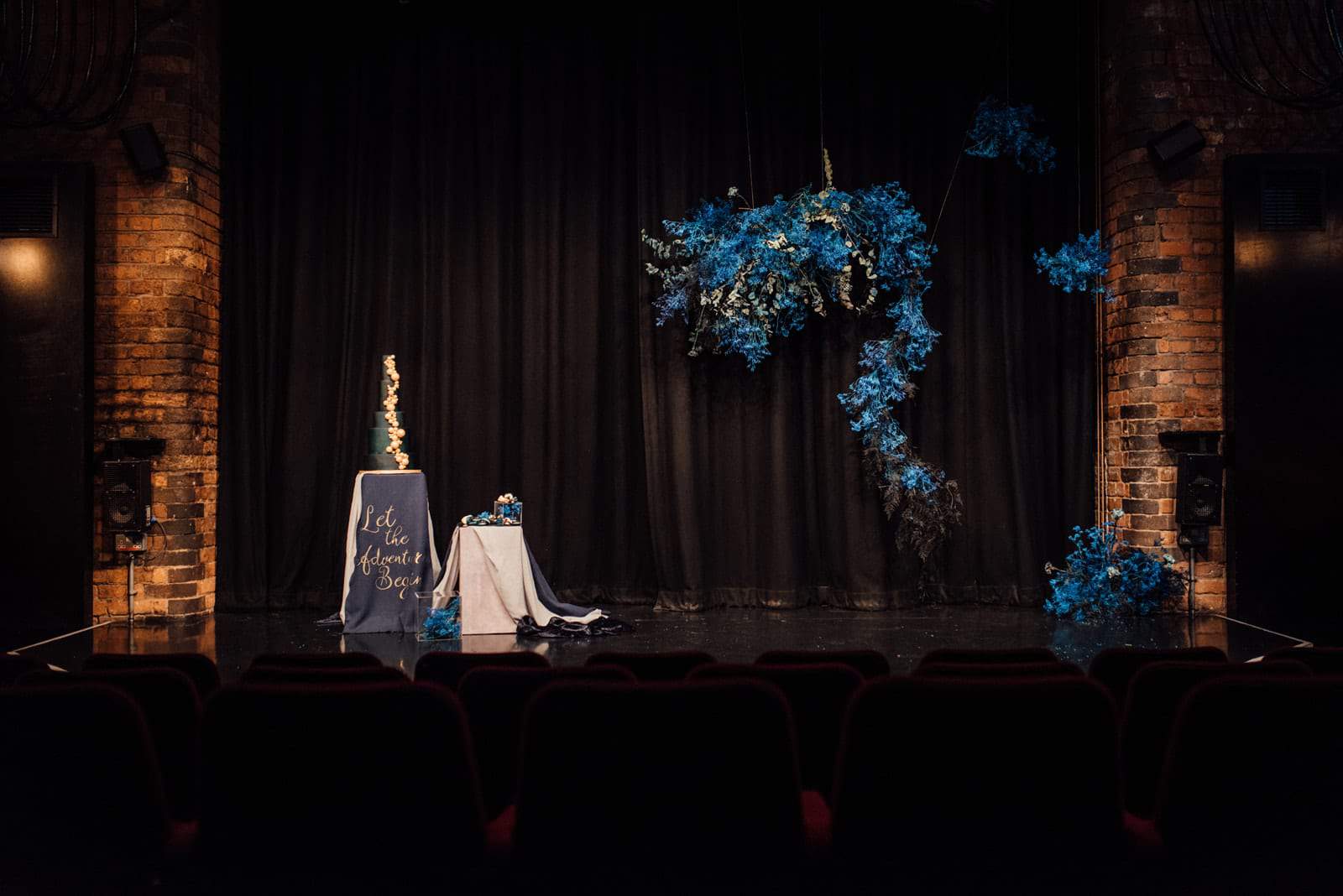 OF COURSE IT GOES WITHOUT SAYING WE LOVE OUR HOME CITY MANCHESTER, THERE ARE SO MANY AMAZING THINGS ABOUT IT, AND SOME FANTASTIC HISTORY! 
BUT, WE OF COURSE LOVE IT FOR THE COOL, MODERN AND QUIRKY WEDDING VENUES IT HAS. THIS LIST HAS TAKEN SOME TIME TO PUT TOGETHER, BUT IF YOU ARE PLANNING THAT PERFECT CITY WEDDING THEN, THIS BLOG IS FOR YOU. WE'VE COMPILED OUR LIST OF OUR TOP 5 MANCHESTER CITY WEDDING VENUES.
IN AT NUMBER 5 – THE COMEDY STORE MANCHESTER
YES THAT'S RIGHT, THE COMEDY STORE IN MANCHESTER IS A WEDDING VENUE! IT'T NOT LICENCED FOR WEDDINGS SO YOU WILL NEED A CELEBRANT TO CONDUCT THE CEREMONY, BUT DON'T LET THAT PUT YOU OFF AS IT MEANS YOU HAVE FULL REIN TO GET CREATIVE WITH THIS VENUE AND HAVE THE CEREMONY WHERE EVER YOU LIKE! 
WE DID A SHOOT AND WEDDING FAYRE AT THIS VENUE SO BELOW ARE SOME IMAGES TO SHOW YOU HOW WE GOT CREATIVE!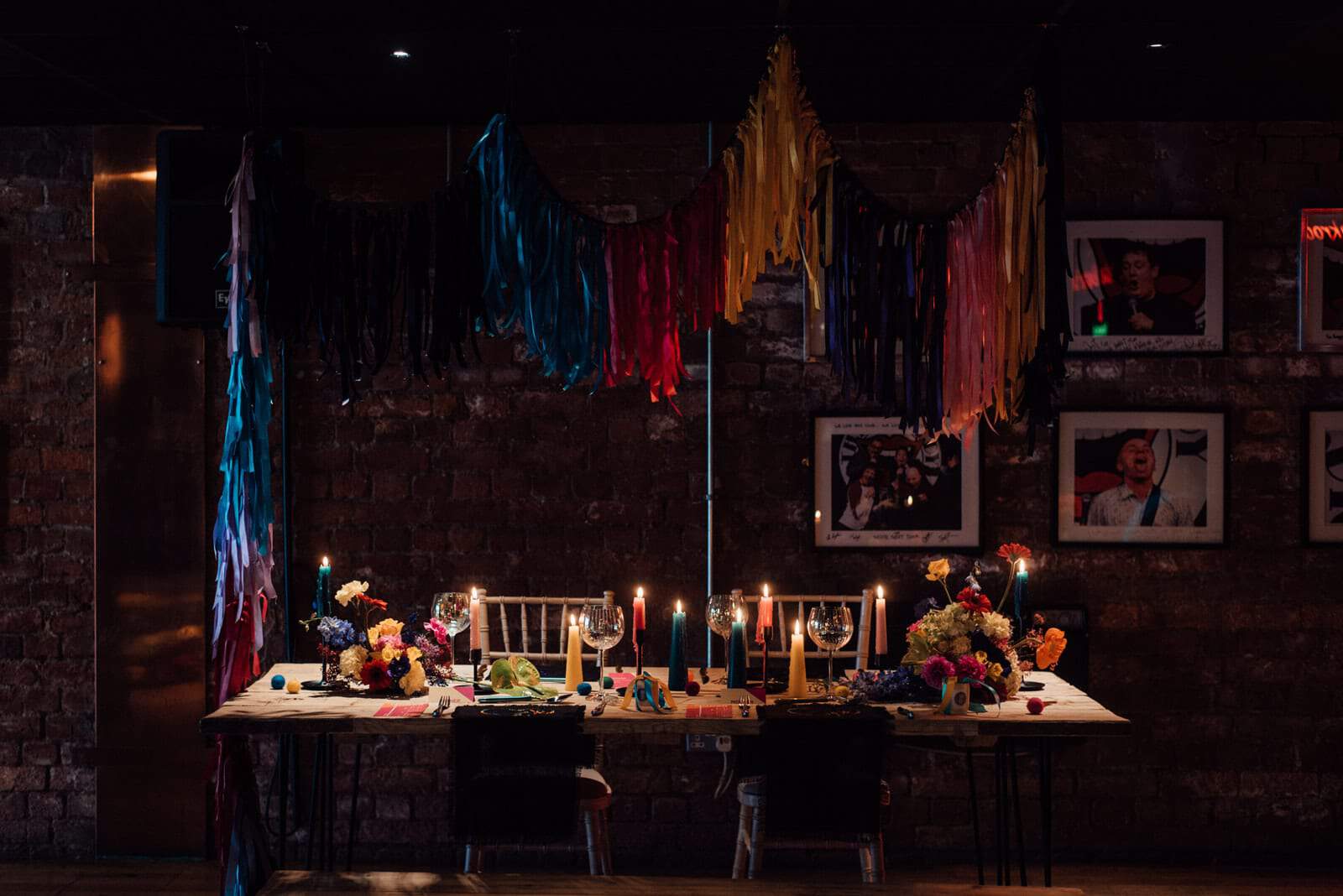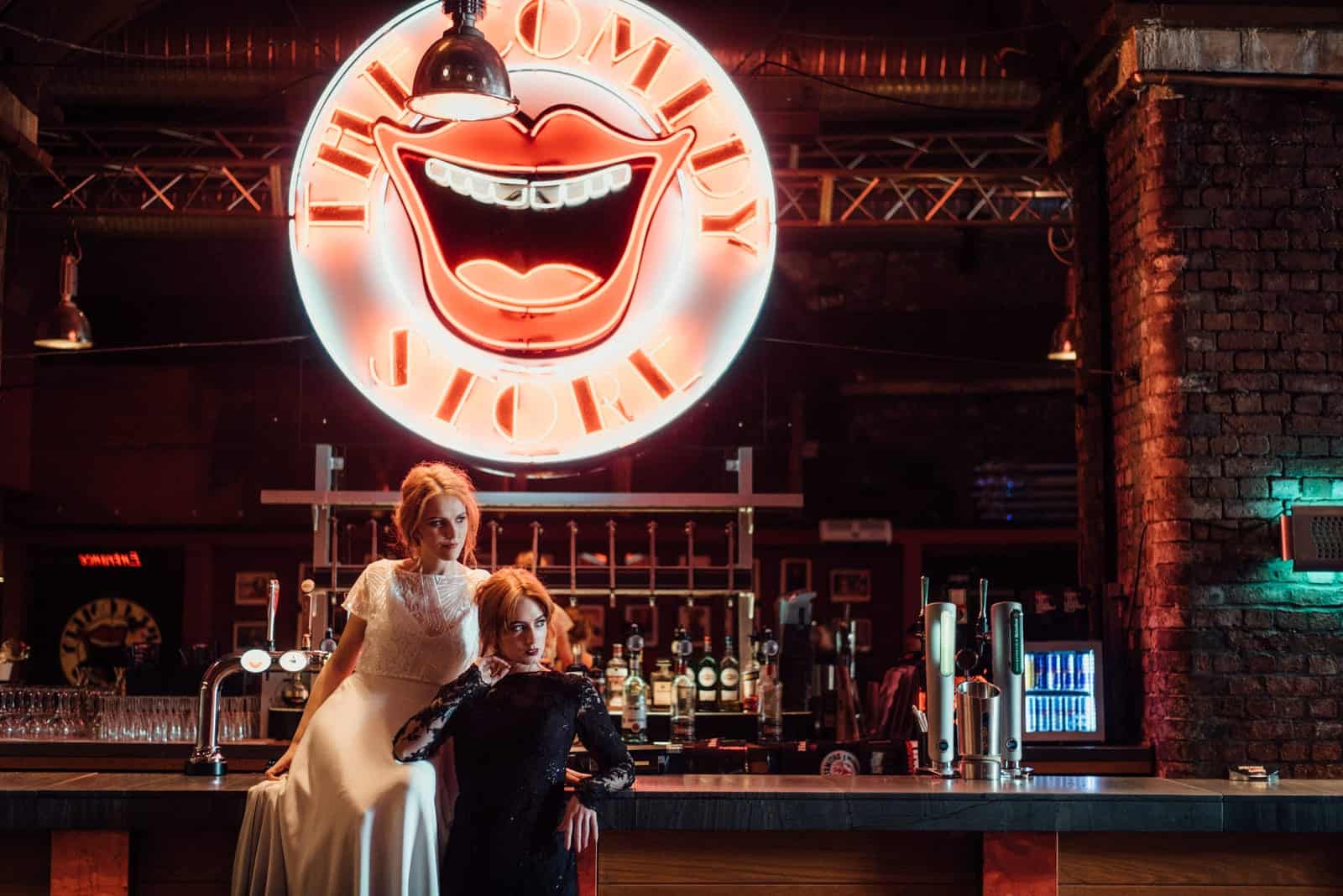 IN AT NUMBER 4 – THE DEAF INSTITUTE 
WHAT A VENUE THIS IS, BASED IN THE STUDENT AREA OF MANCHESTER CITY CENTRE AND KNOWN FOR HOSTING MUSIC EVENTS. IT REALLY IS A FANTASTIC BUILDING, ITS NOT FOR EVERYONE, BUT THAT'S WHY WE LIKE IT!
THIS VENUE HAS HOSTED MANY A WEDDING, AND IT REALLY SUITS THOSE WHO WANT TO GET CREATIVE AND USE THE SPACES ON OFFER.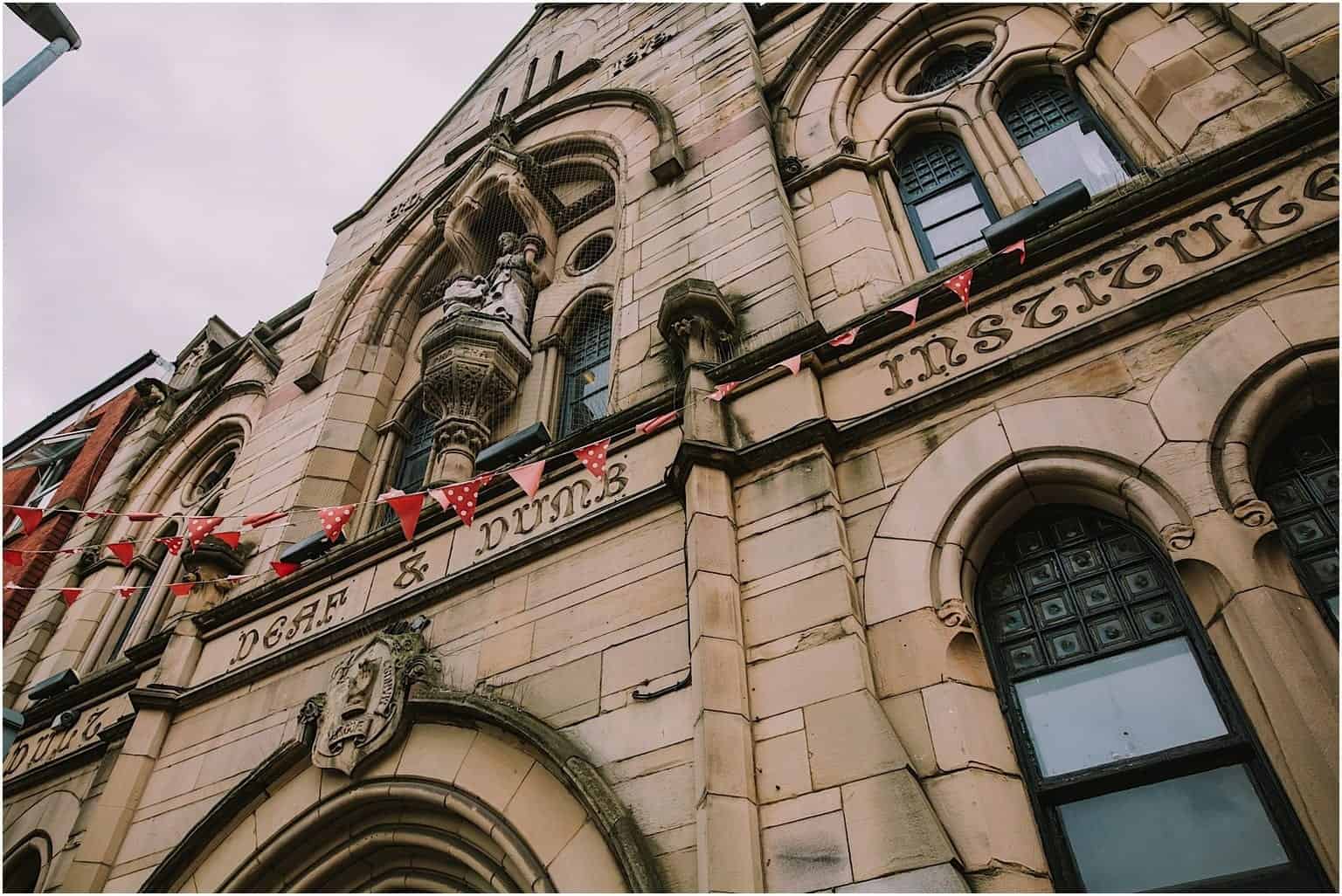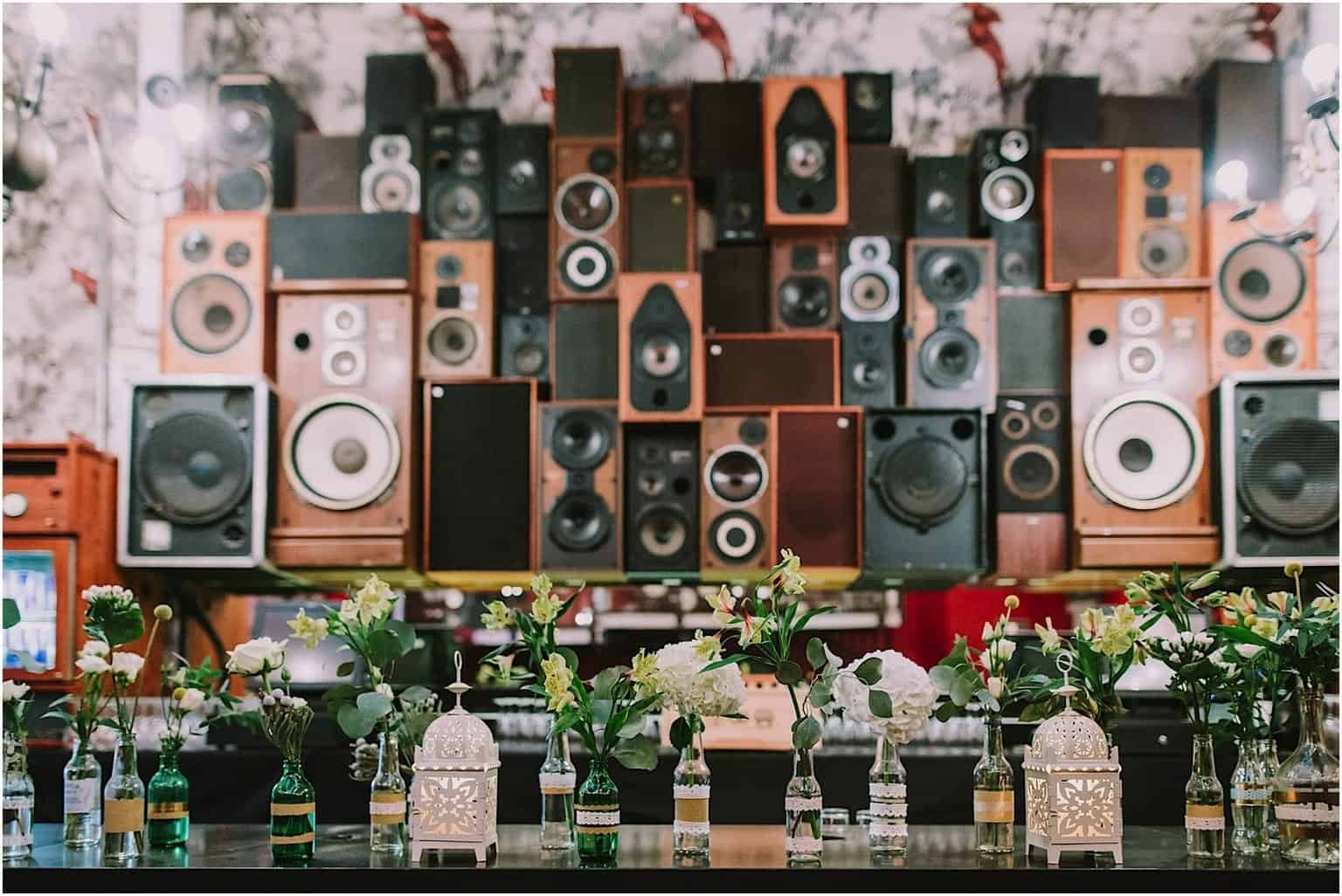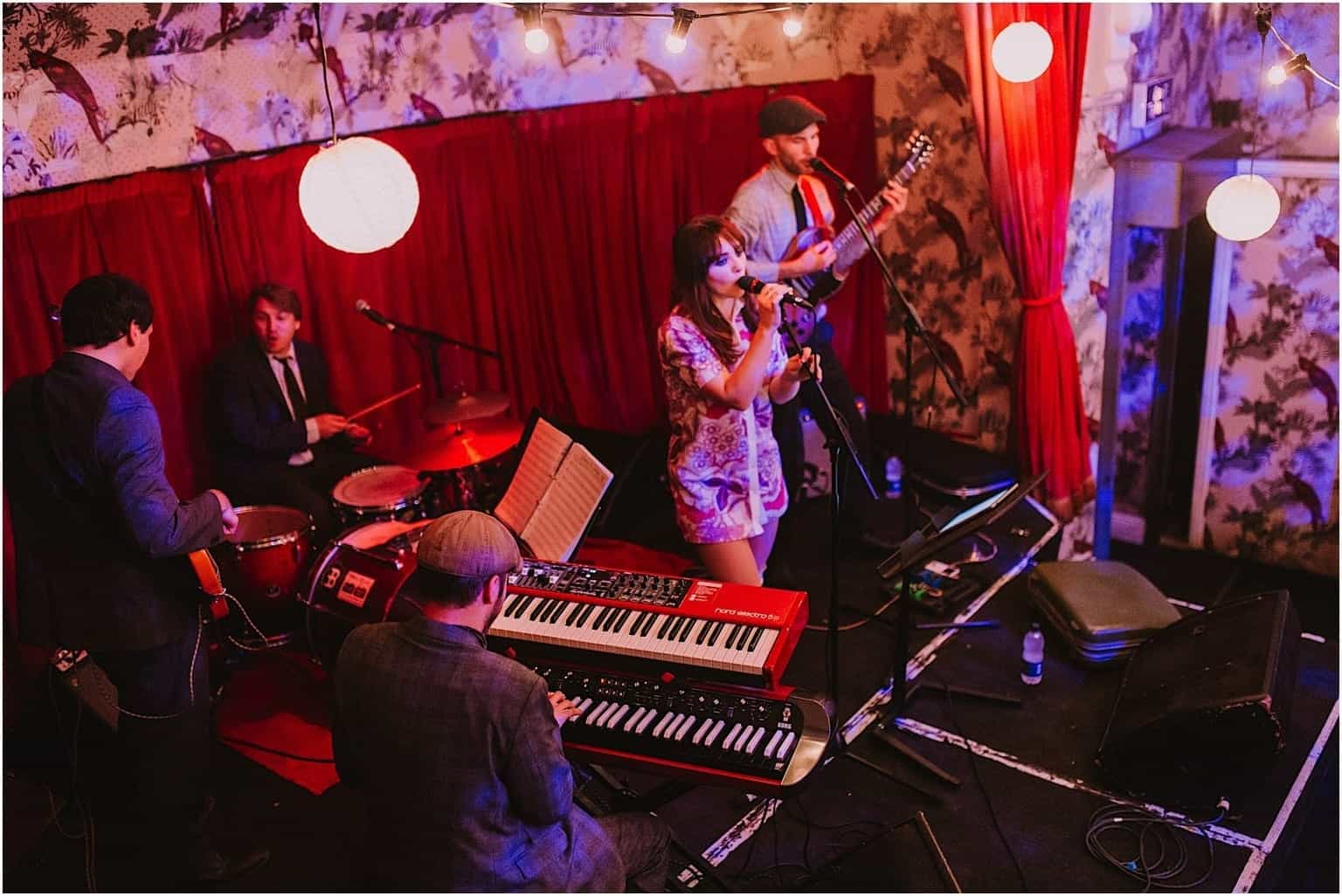 IN AT NUMBER 3 – CHETHAMS LIBRARY
CAN YOU BELIEVE WE ONLY DISCOVERED THIS VENUE 2 YEARS AGO! I KNOW CRAZY, NESTLED RIGHT IN THE CITY CENTRE NEAR TO THE CATHEDRAL ITS AN ABSOLUTELY STUNNING TUDOR VENUE WHICH DATES BACK TO THE 1600'S. WE DID AN ABSOLUTELY INCREDIBLE STYLED SHOOT HERE, THE WHOLE VENUE BLEW US AWAY, IT EVEN HAS A SMALL COURTYARD AND A CUTE LITTLE GARDEN AREA!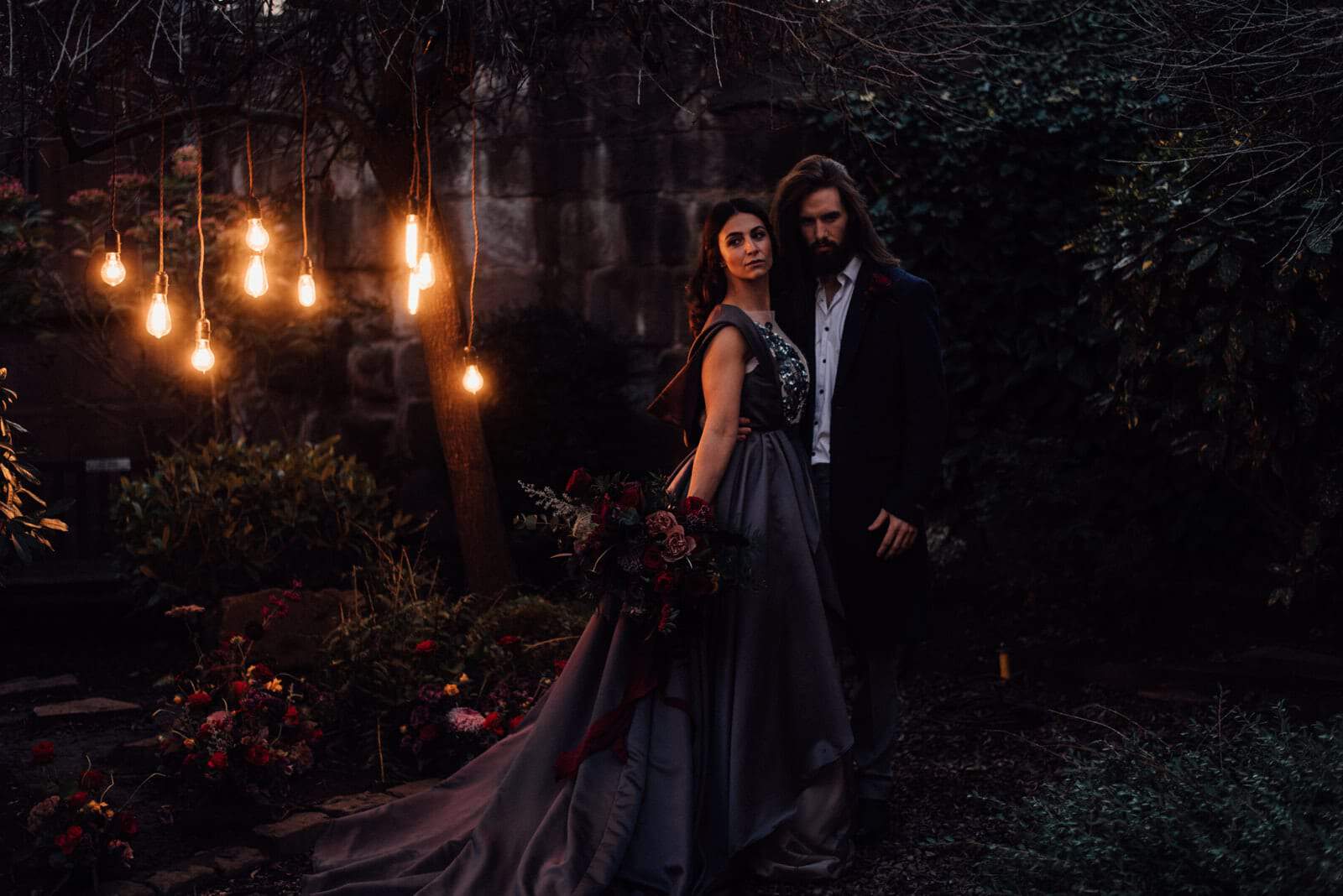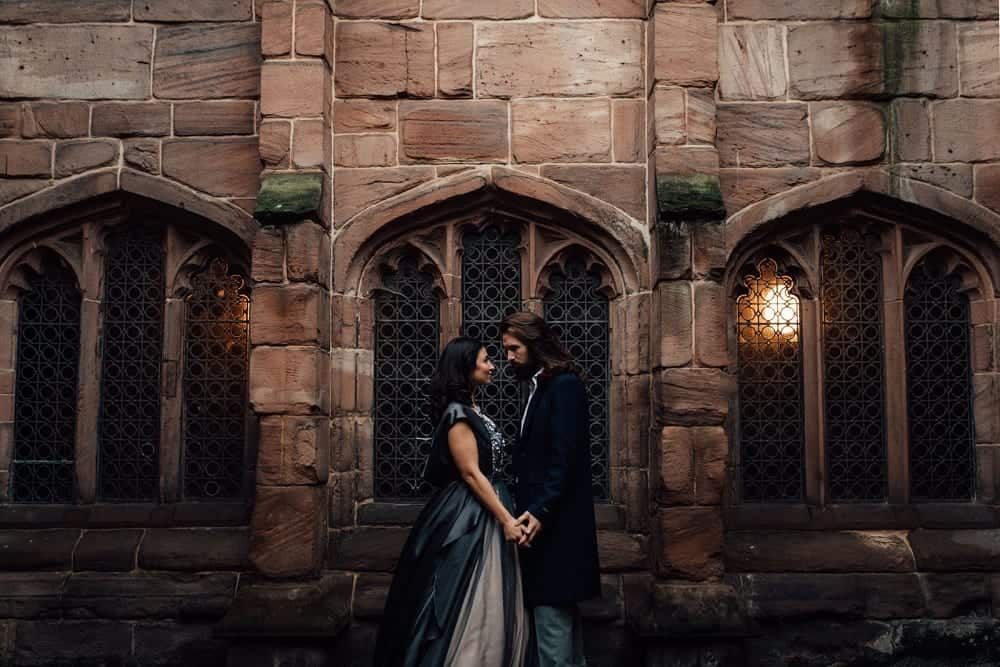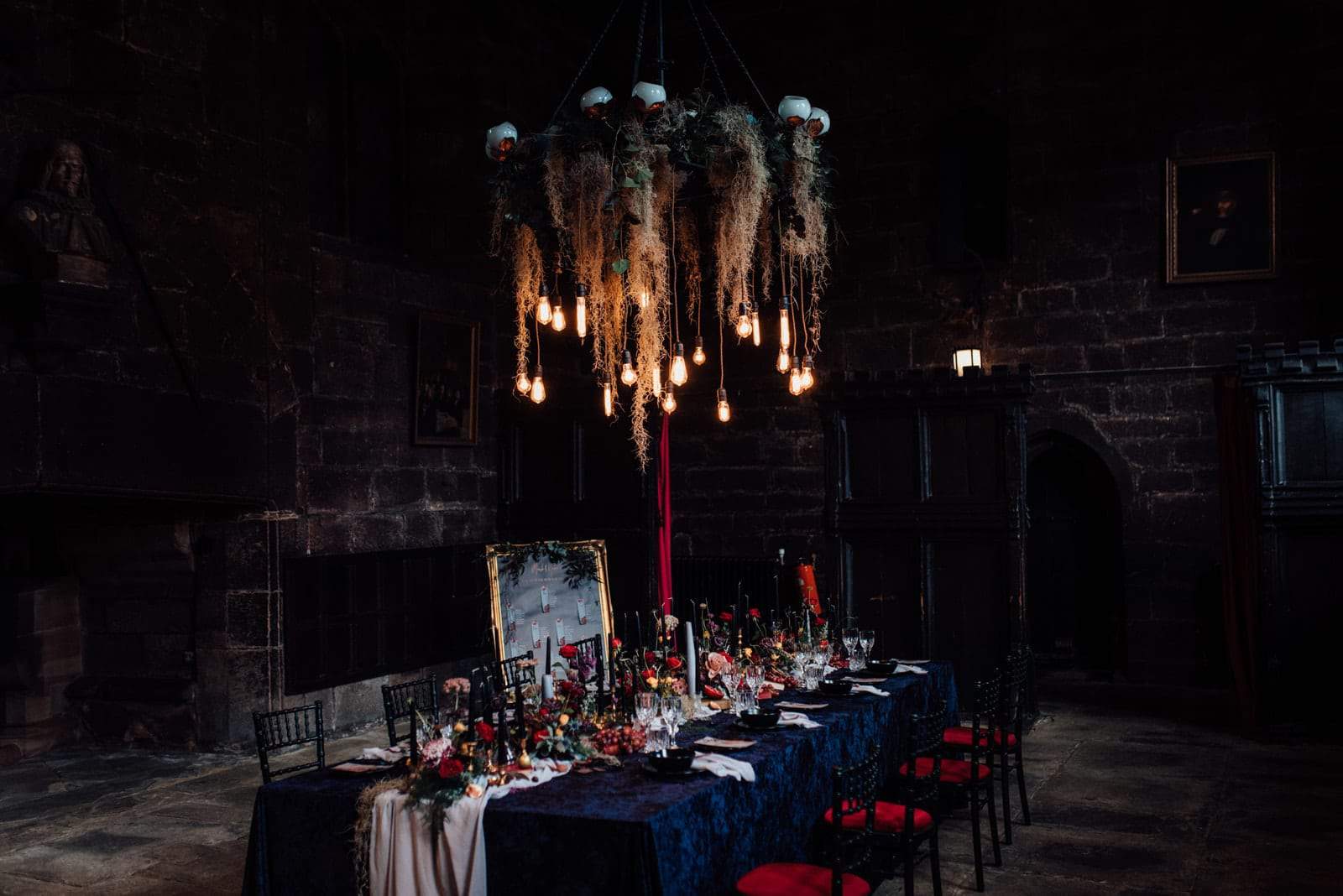 IN AT NUMBER 2 – FAIRFIELD SOCIAL CLUB
AH WHAT A VENUE, NOT FOR EVERYONE BUT WE LOVE IT, IT HAS BARE BRICK WALLS AND A REAL INDUSTRIAL FEEL TO IT. ITS IN OLD RAILWAY ARCHWAYS ON THE EDGE OF THE CITY. IT REALLY IS FOR CREATIVE PEOPLE AND YOU HAVE THE WHOLE PLACE TO GET CREATIVE WITH THIS ONE FOR SURE!
OUR WEDDING FAYR'ES HAVE BEEN SO POPULAR HERE, WE WERE REALLY GUTTED WHEN WE FOUND IT IT WAS CLOSING TO WEDDINGS!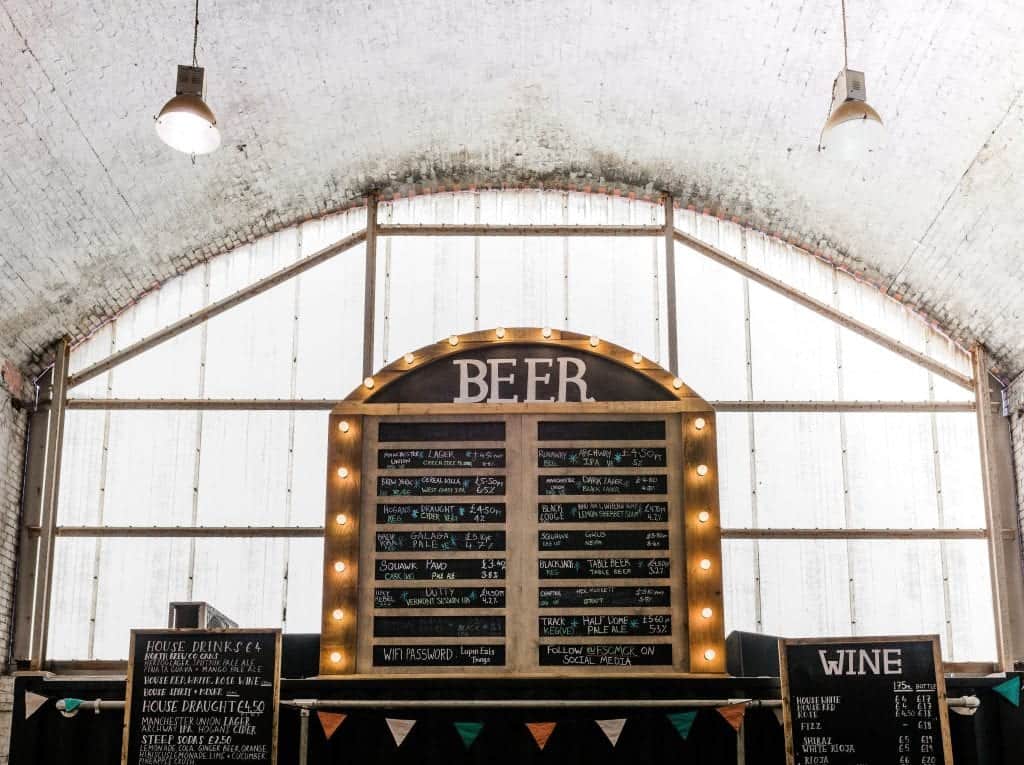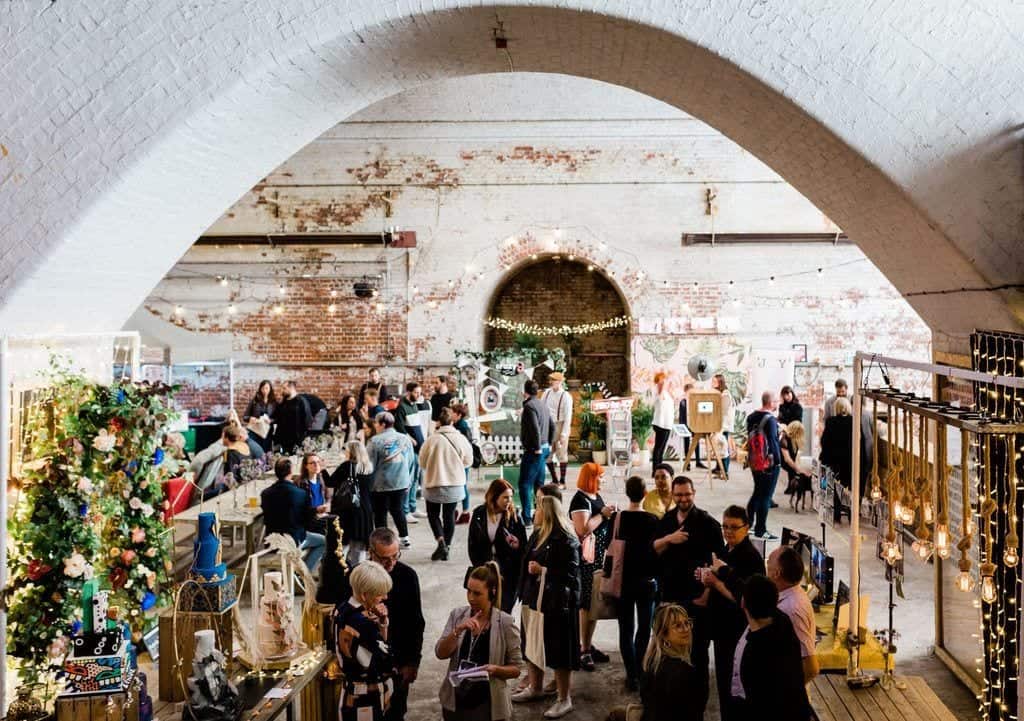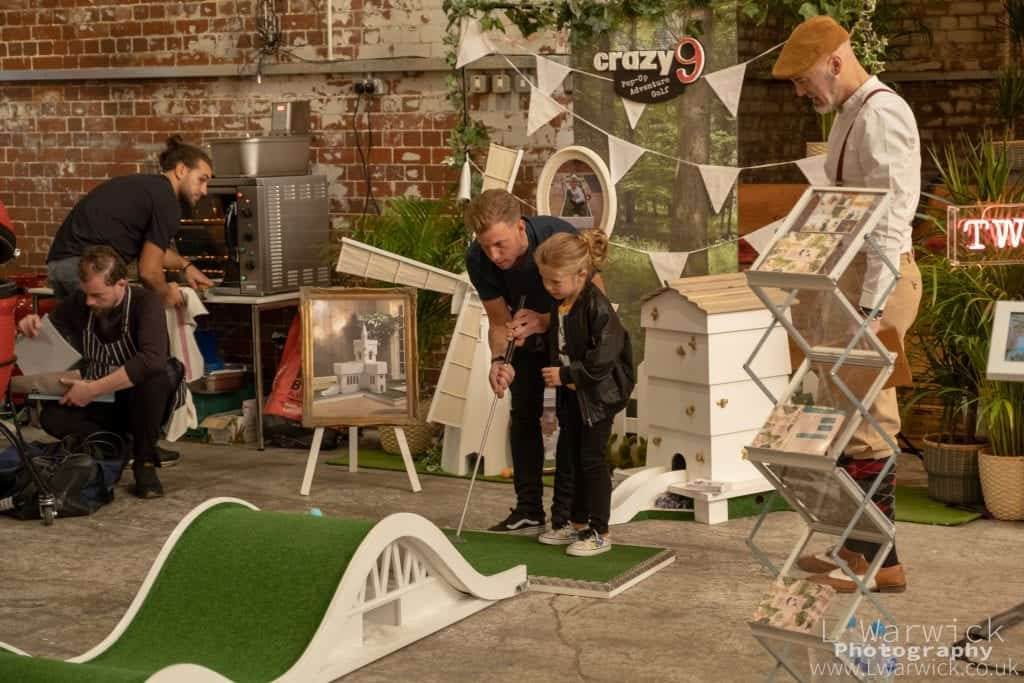 IN AT NUMBER 1 – VICTORIA WAREHOUSE
THIS VENUE ALWAYS HAS A PLACE IN OUR HEARTS AS IT WAS THE FIRST ONE WE EVER SHOT A STYLED SHOOT AT. ITS NOT EXACTLY IN THE CITY, BUT ITS CLOSE ENOUGH. THIS VENUE HAS THE WOW FACTOR FOR SURE! WELL WHEN WE SAY THAT IT DOES DEPEND ON WHO YOU ARE, ITS NOT GLITZY BUT AGAIN IT'S WHY WE LOVE IT! IT COMES SO BARE, AND YOU REALLY NEED CREATIVITY WITH IT, BUT YOU CAN CERTINATLEY ADD THE WOW FACTOR!