Venice Engagement photoshoot
Today on the blog we have a stunning engagement shoot for you in the beautiful city of Venice. We definitely love to travel and there is nowhere quite as romantic as Venice.
Venice is located in the Veneto region of Italy. This ancient and historic city was originally built on 100 small islands in the Adriatic Sea. Venice rodes are instead a series of waterways and canals.
Some great places to visit are the Grand Canal which was a major centre of the Renaissance,  the Piazza San Marco, the stunning St. Mark's Basilica.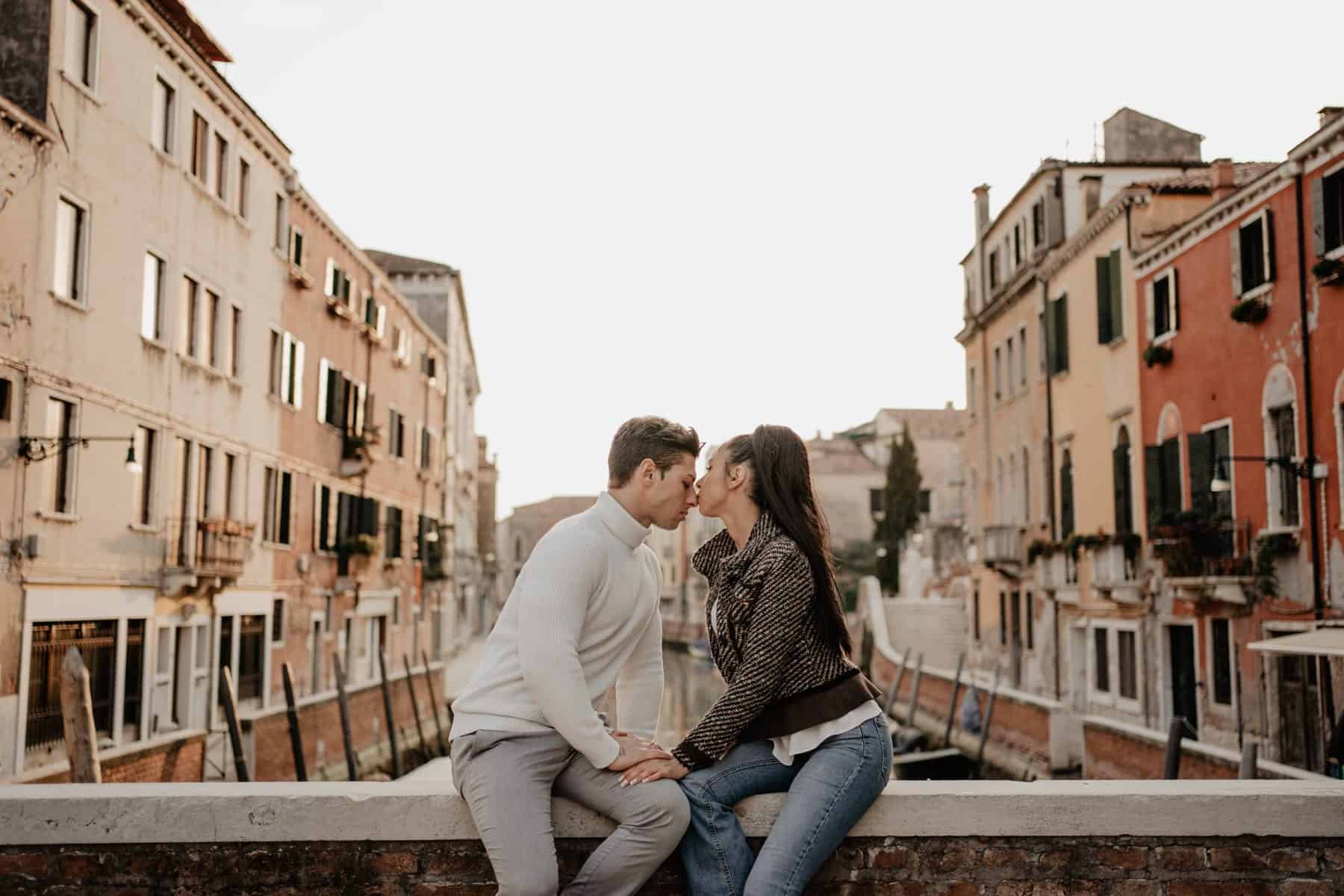 Smoke bombs and gondola rides!
This was a shoot with a difference as it was also a proposal!  Alessio's proposed to Erica on a beautiful Gondola ride. If this Venice City gondola ride wasn't perfect enough, they also had a smoke bomb! Come on now who doesn't love a smoke bomb for the perfect picture!
Tell us a bit about the proposal?
The gondola ride is one of the most relaxing things I've ever done. The atmosphere and the gondola view are unique, if you add the sunset you have the best wedding proposal ever. Alessio asked Erica if she wanted to marry him in one of the quietest canals in the lagoon. It was really exciting, if I look back on it I still get excited today.  
Why Venice for a photoshoot?
I am a Venetian photographer and I love this city. When couples call me for a photoshoot they want to do it in Venice. I always try to find a new point of view of the city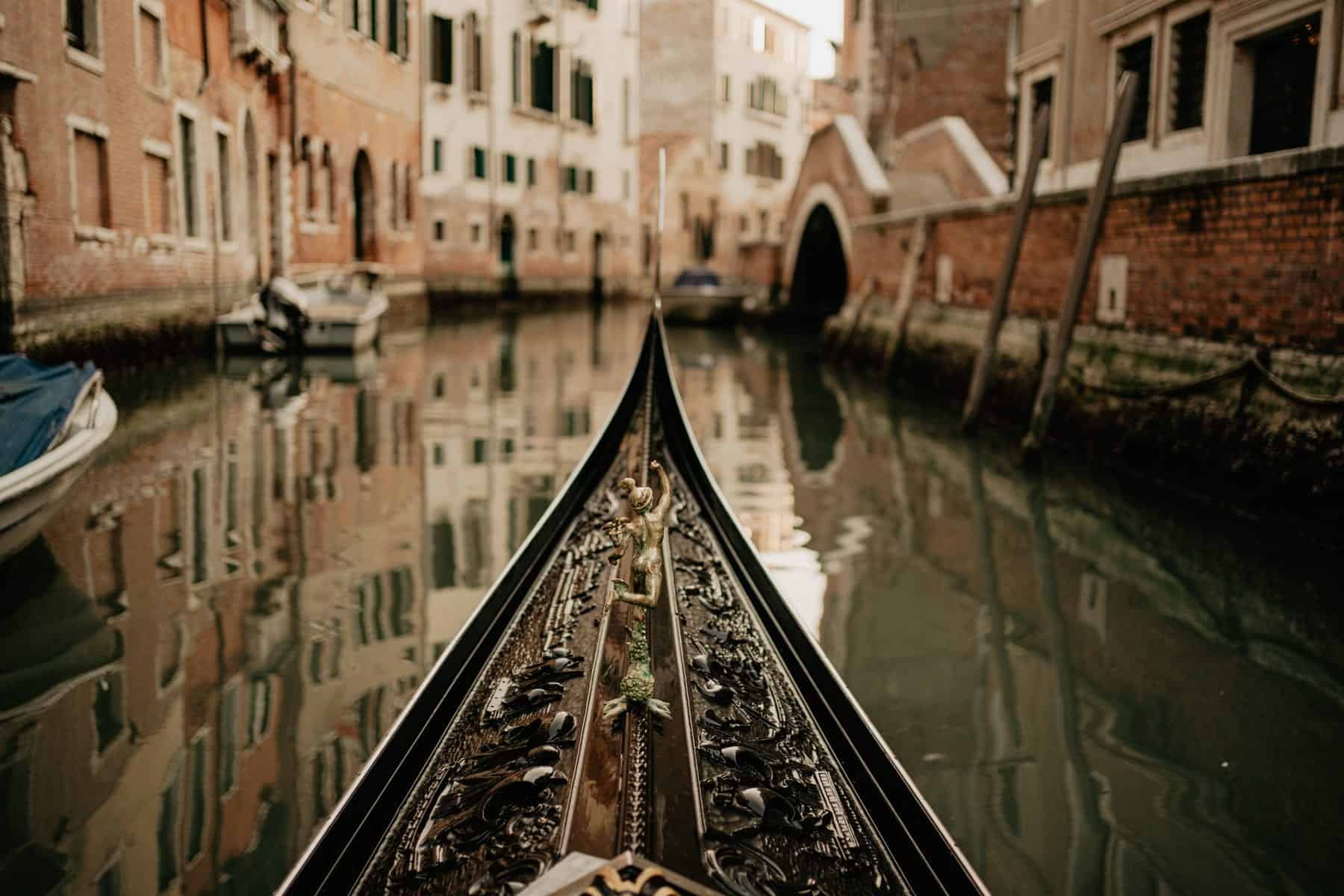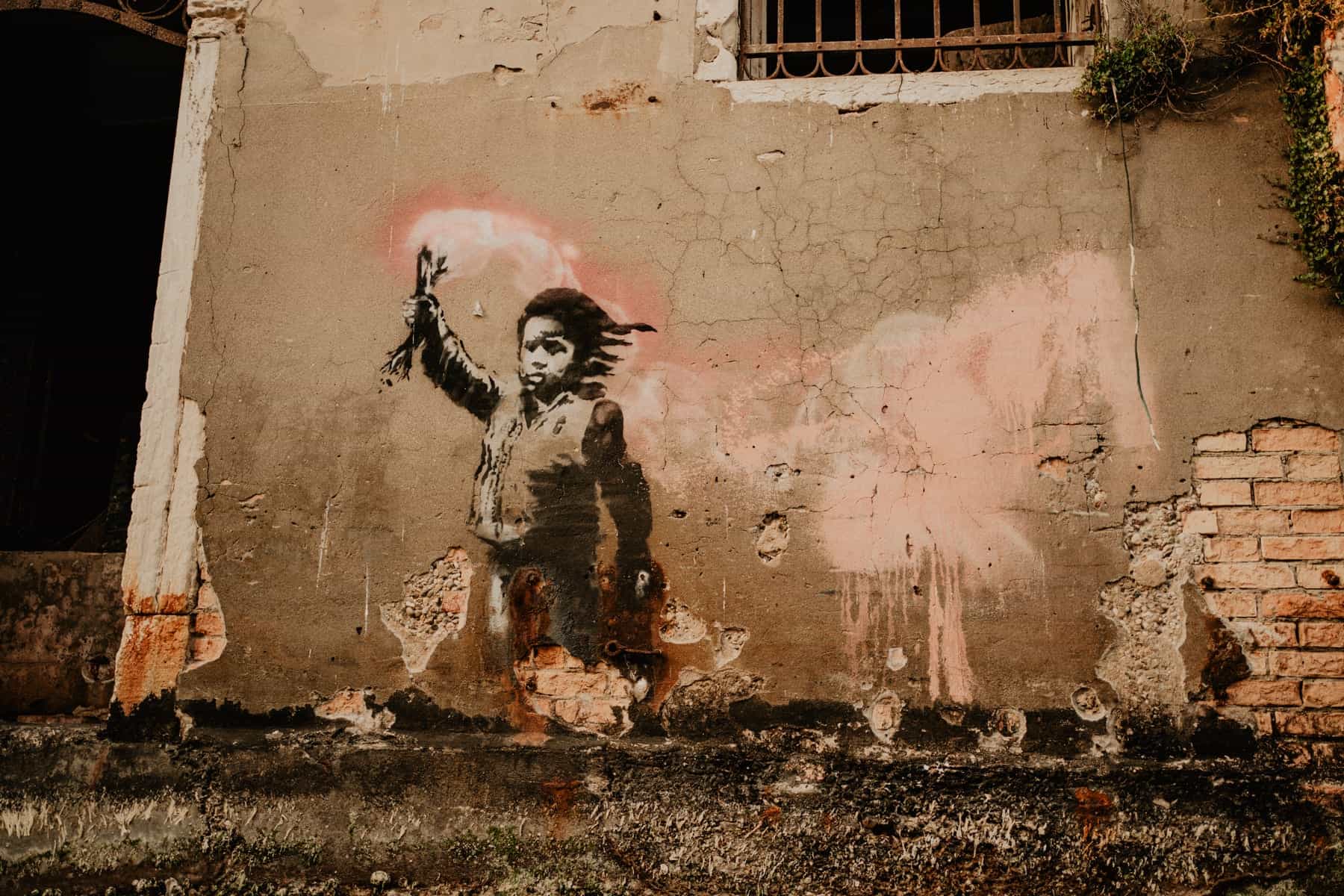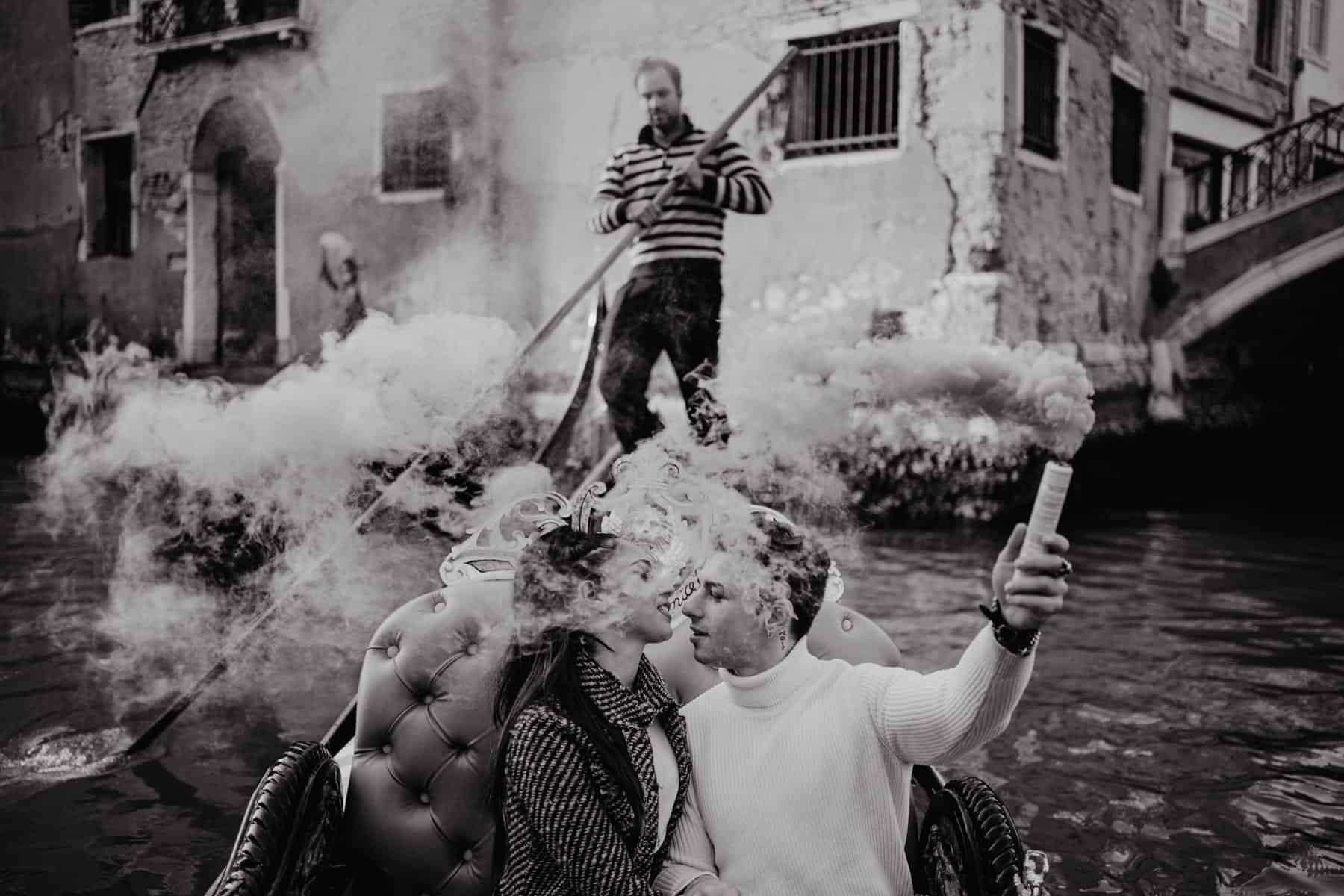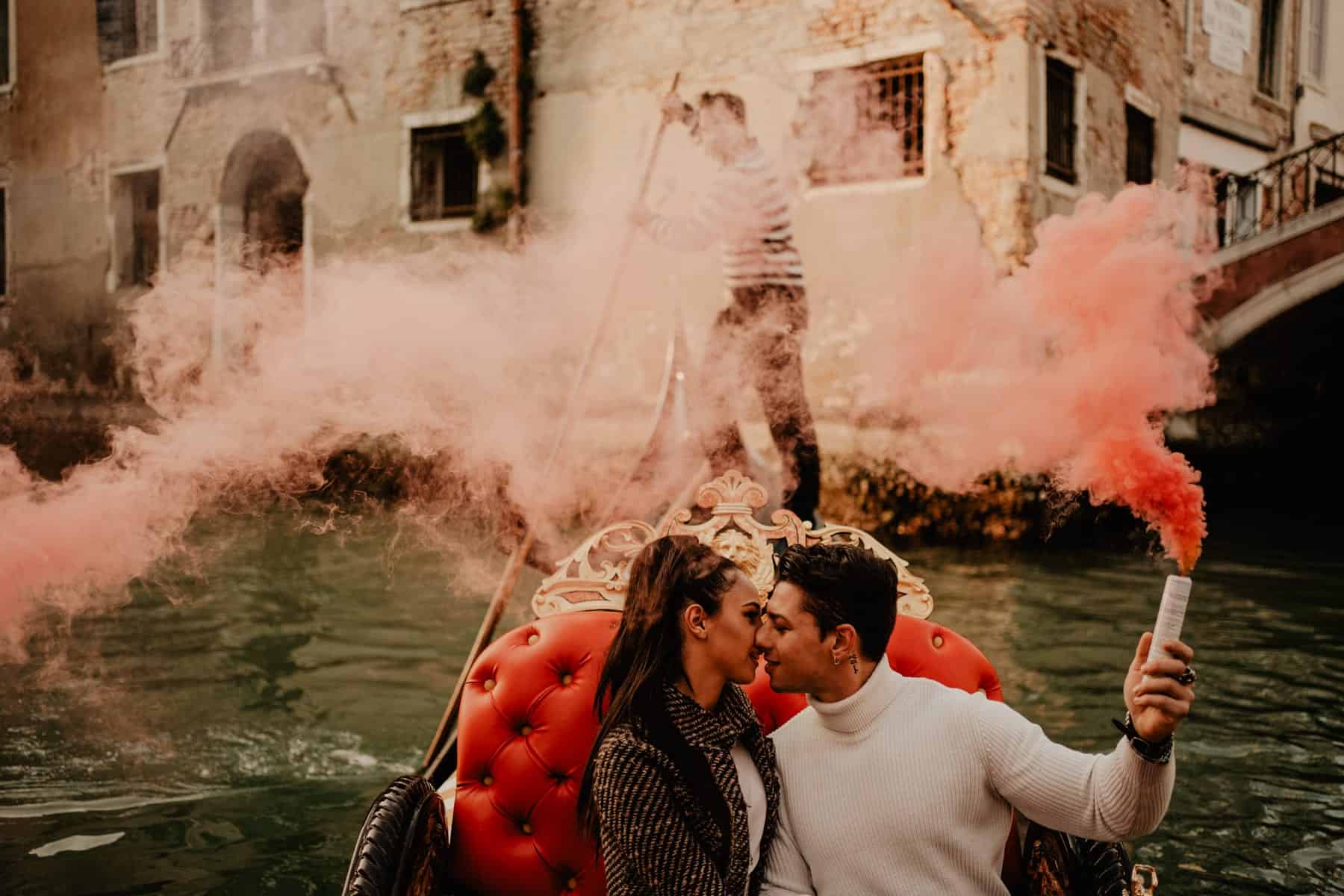 FAQ about getting married in Venice 
Can you get married in Venice? 
Yes, of course, you can get married in Venice! The beauty of marrying in Venice is you have options from historical venues, luxury hotels and even smaller B&B options. 
When is the best time to visit Venice to get married?
Venice has hot to warm summers and cool to cold winters. The summer is a lovely time to visit as you have the dry warm weather but do consider autumn or spring when things are quieter. You can enjoy the beautiful canals and architecture of Venice with less of the hustle and bustle!
How much does a wedding cost in Venice? 
The one you all want to know right? There are so many variables to a wedding from numbers, venue, food choice and so much more! That we can't give you a straight answer sorry. You can get married in Venice we a low budget of around 5K but if you have a big budget and are looking for the finest you can easily also spend in the millions. 
More Real Engagement blogs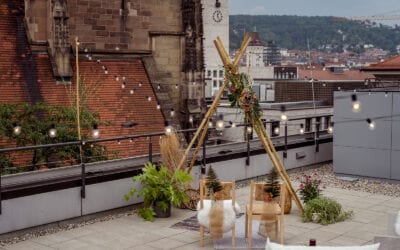 Time for some de-stressing, letting go of planning stress and enjoying quality time with your...