Winter wedding flowers
Winter has well and truly set in for me, I am not keen on the cold I'm more of a summer person. But, I do love the colours that winter brings. So I totally get why couples choose winter weddings, there's always an air of romance about a winter wedding. Winter wedding flowers are just gorgeous with such vibrant colour choices.
That being said, we hear that couples always feel short on flower options when they marry in the colder months. Well, we're here to tell you that's absolutely not the case! There are loads of options, what you may have is a worry that you can't have your favourite flower, especially if it is a summer flower. But be open-minded about flowers and your choices, and really think outside the box and the possibilities are endless.
MEET THE EXPERT
Today we have the lovely Kate from Perfect Bouquet full of flowers to chat all things winter wedding flowers and to give some crucial advice.
We're so lucky to know Kate, she is absolutely incredible at her job and so creative. We have worked with Kate on a few of our shoots and some weddings. She knows her stuff and will listen to you and create the most fantastic wedding flowers.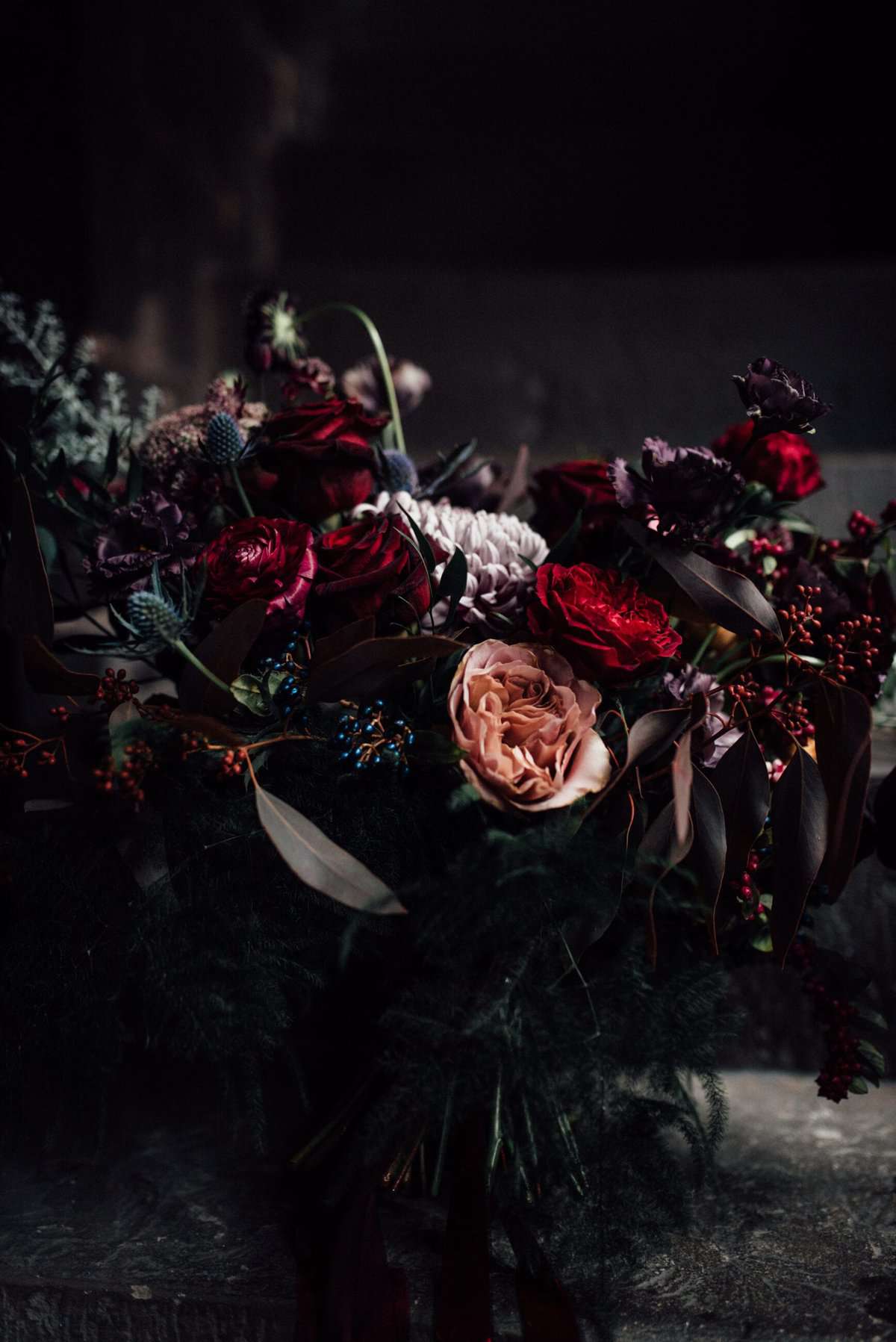 SEASONAL WINTER FLOWERS
Every flower season of the year is extremely special and beautiful, but winter really is one of the most magical ones. Not only because it's Christmas time, but it's a wonderful and romantic time to get married too.
In winter, when nature takes a break after a whole year bursting full of colour and smells, we still have a lot of choices of flowers to use. Being a florist we obviously seek out our flowers from wholesalers where they follow their own rules with a lot of variety, even if they do not grow in the winter season.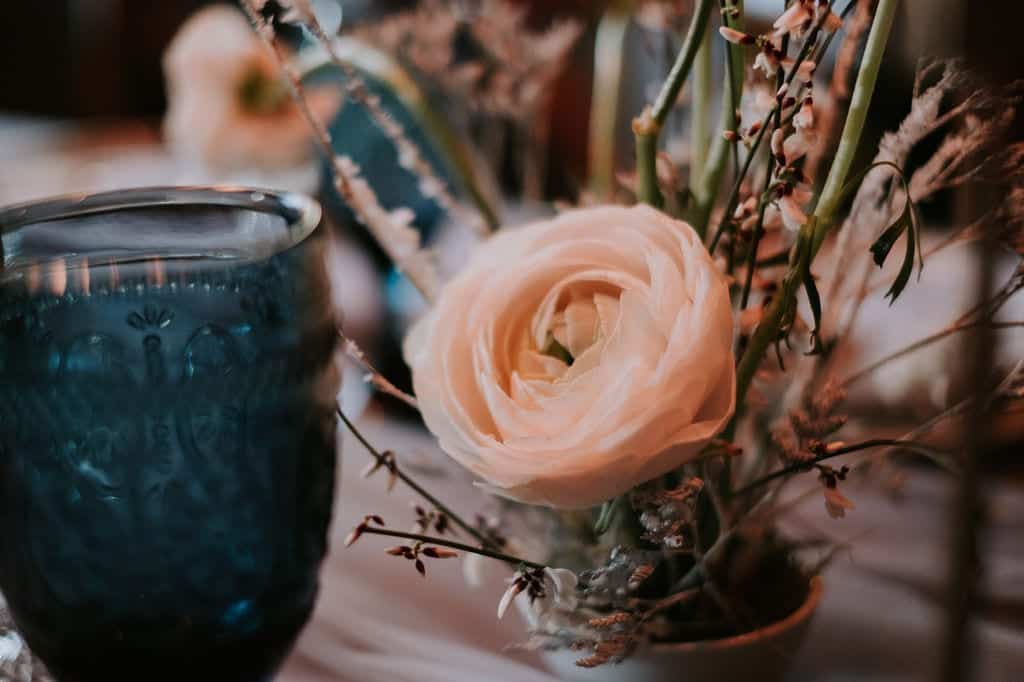 Seasonal winter wedding flowers

Seasonal flowers not only align well with budget considerations but also offer unmatched quality, variety, and the opportunity to create a truly unique floral display for your special day.
Optimal Quality: Seasonal flowers are at their peak during their natural growing season. This results in superior quality compared to flowers that are forced to grow out of season. The difference in vibrancy and health is often noticeable, ensuring your floral arrangements look their best.
Wider Color Variety: When you choose seasonal flowers, you'll find a broader spectrum of colours available. This variety stems from the natural growing cycles of flowers, providing a richer selection compared to flowers grown out of season.
Unique and Luxurious: Opting for seasonal flowers that are exclusive to a particular time of year can make your bouquet stand out. While these unique blooms might come at a higher cost, the exceptional quality they offer lends a luxurious feel and appearance to your wedding florals, elevating the overall aesthetic.
Popular seasonal WINTER WEDDING FLOWERS
This changes over the years and the style of wedding. These are the most popular winter wedding flowers right now:
Hellebore
Anemones
Ranunculus
Amaryllis
Tulips
Chrysanthemum
Roses
Eustoma
Hydrangea
Eucalyptus
Ruscus 
DRIED WINTER WEDDING FLOWERS
Also, there is the option of the now ever so popular dried flowers and foliage. This can come natural, preserved, bleached or coloured, and they are available all year round.
Plus the other advantage of these is you can keep them for a long time after your wedding. Pop them in a display vase and decorate your home with a lasting memory of your special winter wedding day.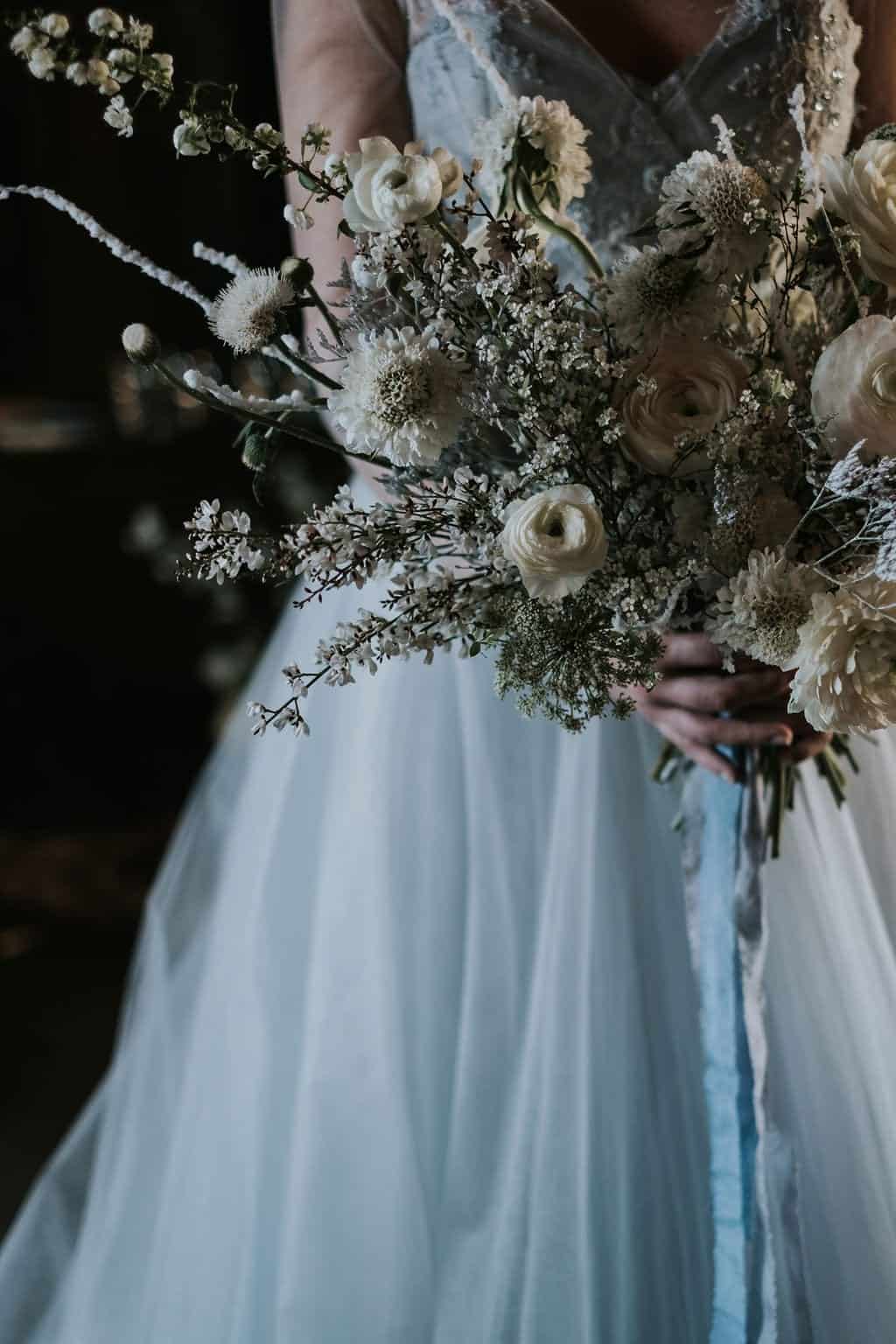 Image: Caroline Goosey
winter flower colours
For me, winter is always associated with snow. When I grew up, every year there was a lot of snow and cold outside. So for me, my favourite pallet is white. I absolutely love to use simple white flowers only or mix them in with a lot of greenery. 
Some more nice warm winter palettes are red, burgundy, blue and navy, with hints of silver or gold for that touch of luxury.
But also, if you want to think differently and way outside the box (which I love). Then why not play with soft, powdered pinks and add frosty sage, copper and velvet brown as magnolia leaves?
Or be bold and add a bit of purple and orange as mulled wine rich colours? A lot of choices depending on what you like the most.
Head to our winter wedding colour palette blog for lots more ideas.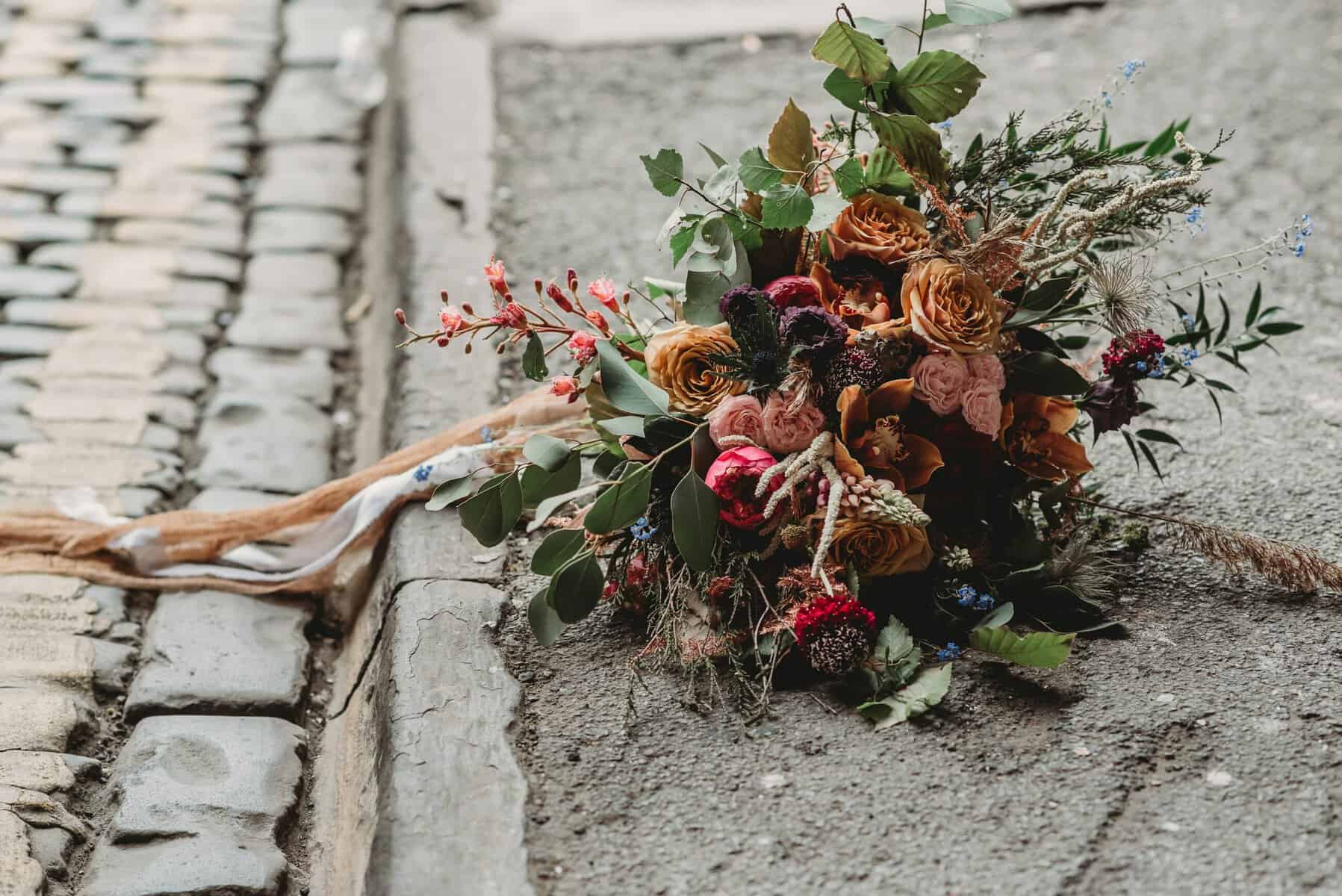 HOW MUCH DO WINTER WEDDING FLOWERS COST?
That's a million dollar question! This is all going to depend on when in winter you choose to get married. If you're going for a winter wedding in December, then costs are going to be higher due to the Christmas season. Bear this in mind, as you may need to consider a bigger budget for your winter wedding flowers.
Now this isn't because the florist is charging more. It's generally down to the flowers from the wholesalers being more expensive. This is especially true for red or white Roses, Amaryllis, berries or greenery. Also, popular dried flowers and foliage are expensive too. But don't worry too much, just ask your florist for advice and be honest with your budget. They will tell you the best solution for you, and help you with choosing your winter wedding flowers.
CHOOSING A FLORIST FOR A WINTER WEDDING
Any experienced florist will know what they're doing. Trust them, they know all the seasonal flowers, especially for the wedding industry. They will advise you which palette fits your ideas, and which flowers will be the best for you, your vision and your budget too.
Trust the professionals and choose a florist whose flowers, arrangement and work you like the most. It's also important that you get a good feel for them as you'll be working closely with them. There are tonnes of florists and each of us has our own style, so pick one that suits what you like.
MORE WINTER WEDDING BLOGS YOU WILL LOVE!