I actually love a colourful confetti photo, it never fails to make me smile.
Most venues will now require you to have biodegradable or natural confetti for your wedding. Some also don't allow it at all.
So what can you do if you don't want confetti or your venue doesn't allow it? Well, it actually might be a blessing as we have some amazing alternative confetti options for you.
Keep reading if you are looking for some confetti alternatives that will give you epic wedding images and fun memories.
The most unique alternative confetti ideas for epic wedding photos
1. Dried flowers or leaves
This is the perfect ecofriendly choice and you still get that confetti shot image. You can use petals, leaves or even lavender. There are so many options for natural wedding confetti options.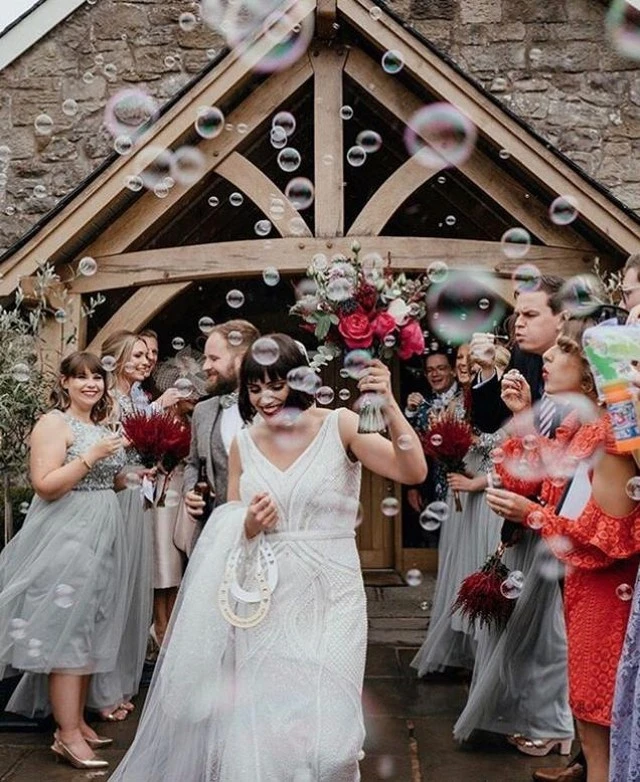 2. Bubbles
Bubbles are back! They used to be a popular choice and fizzled out over the years.
Lately, we have been seeing some epic wedding photos with bubbles instead of confetti.
We are totally here for this bubble revamp. If you are too head to our post on how to use bubbles instead of confetti at your wedding.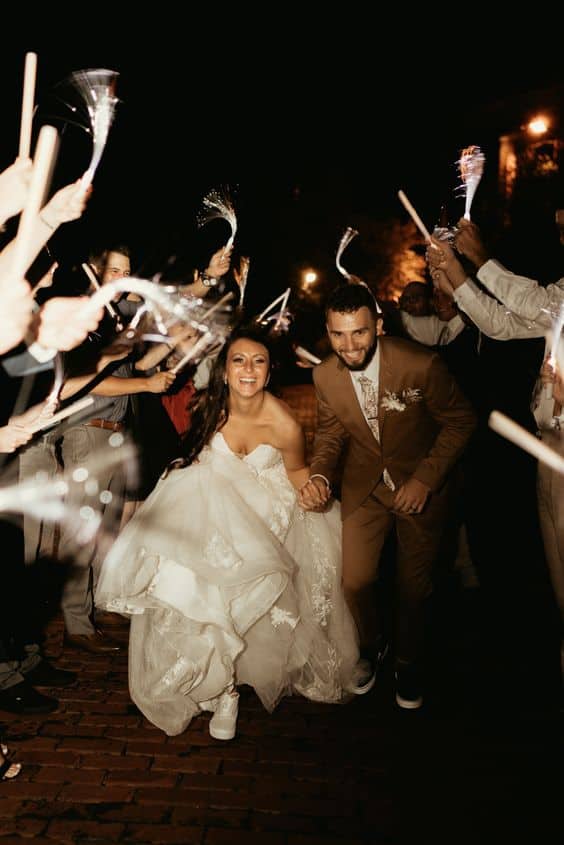 3. Glow sticks
Having a retro wedding? Then glow sticks are definitely the perfect confetti throwing alternative.
These work well later on in the evening, for obvious reasons. So consider this with your photos, you will want to make it more like a send-off photo over the traditional after ceremony confetti throwing.
You could also have them being waved during or after your first dance. This would make for some epic dance floor wedding shots.
Head to our wedding glow stick ideas blog post for lots of unique ideas.
4. Wedding wands
Waving wedding wands is an Irish wedding tradition. They are a lovely idea though and make a great alternative wedding confetti. They also make a cute wedding favour for guests to take home.
5. sparklers
Everyone loves a sparkler! There is something so nostalgic about them. Maybe more a UK thing, bonfire night and sparklers as a kid go hand in hand.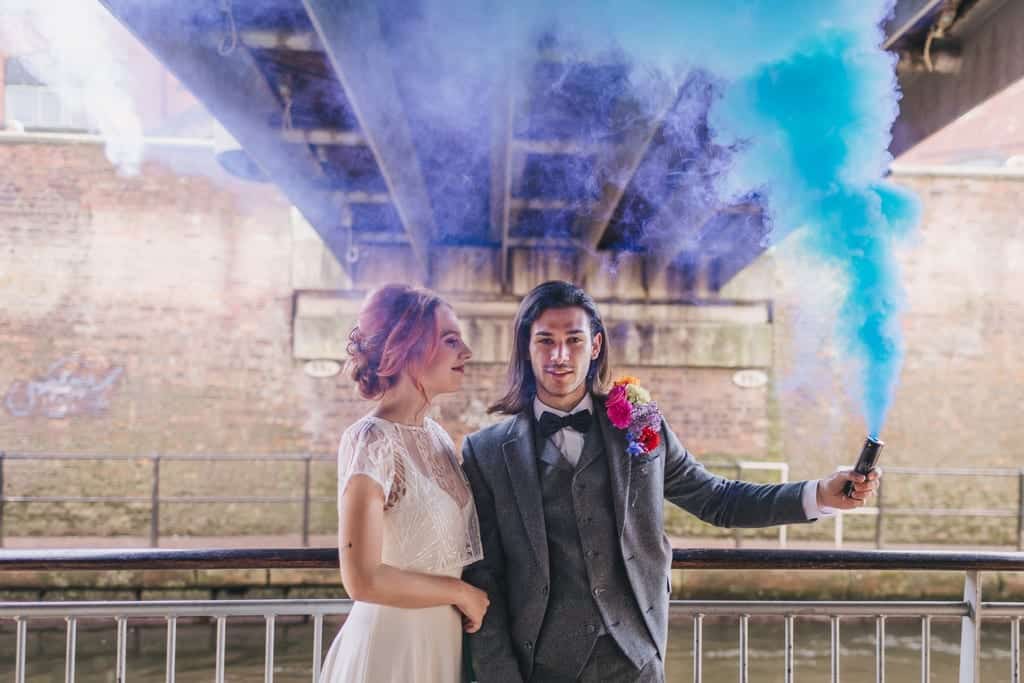 6. Smoke bombs
Smok bombs are definitely the go to choice for some amazing wedding photos. You can use them for group photos or for some fun wedding party photos.
7. champagne spray
This one is a fun one but also a messy one! It would work so well though with the trending champagne towers so many people are having.
More blogs you will love!