Something blue, blue is the perfect color to wear as a wedding guest no matter the season! With so many shades from light blue through to navy you really can find the perfect blue dress for any wedding season or style.
Love blue like us? Head to our other blue wedding dress blog or mother head to our blue mother of the bride blog.
Choosing the right blue dress
As always consider the formality of the wedding should always be a consideration when choosing an outfit. If it is a formal event then a long, ball gown style dress is best. For a relaxed or outdoor wedding you can for a nice midi, lace, or pattern blue dress.
I personally feel that you should never wear anything too tight or revealing to a wedding, I am for the nontraditional but weddings are not the place for nightclub outfits.
The best blue wedding guest dresses for 2023
FAQs
Can I wear a blue dress to a wedding?
Yes of course, you can! The only time I would say no is if you know the bride is wearing blue, you have been asked not to wear blue or you have been asked to wear a certain color.
What color shoes should I wear with a blue dress?
If your blue is on the paler side then nude shoes are best, if your blue is navy then black or grey shoes will work well.
Can I wear a patterned blue dress to a wedding?
Yes, you can! Just make sure the pattern is not too wild or over the top.
I am plus size, can I wear a blue dress to a wedding?
Yes of course! Blue is a great color for plus size as it is very flattering. Just make sure you find a style that works well for your body type and most importantly you feel confident and comfortable wearing.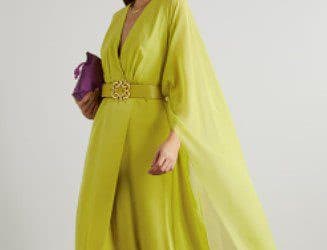 Written by: Last Updated: Bridal fashion has grown over the years and there are so many...