THIS WEEK ON THE BLOG WE HAVE THIS CUTE CITY HALL WEDDING. KAT & JEAN ELOPED TO NEW YORK! WE'VE FEATURED A LOT OF NEW YORK WEDDINGS ON OUR BLOG IT'S BEGINNING TO FEEL LIKE WE LIVE THERE AND WE WONT COMPLAIN ABOUT THAT!
SO, WE RECKON ITS ABOUT TIME WE GOT OUR ASSES ON A PLANE TO NEW YORK TO DO OUR OWN SHOOT. THERE ARE SO MANY COOL PLACES, THE SHOOT COULD END LASTING A WEEK BY THE TIME WE'VE FINISHED!
ANYWAY, READ BELOW ABOUT KIM & JEAN'S FUN WEDDING, ENDING WITH A DANCE IN THE STREET! LOVE IT!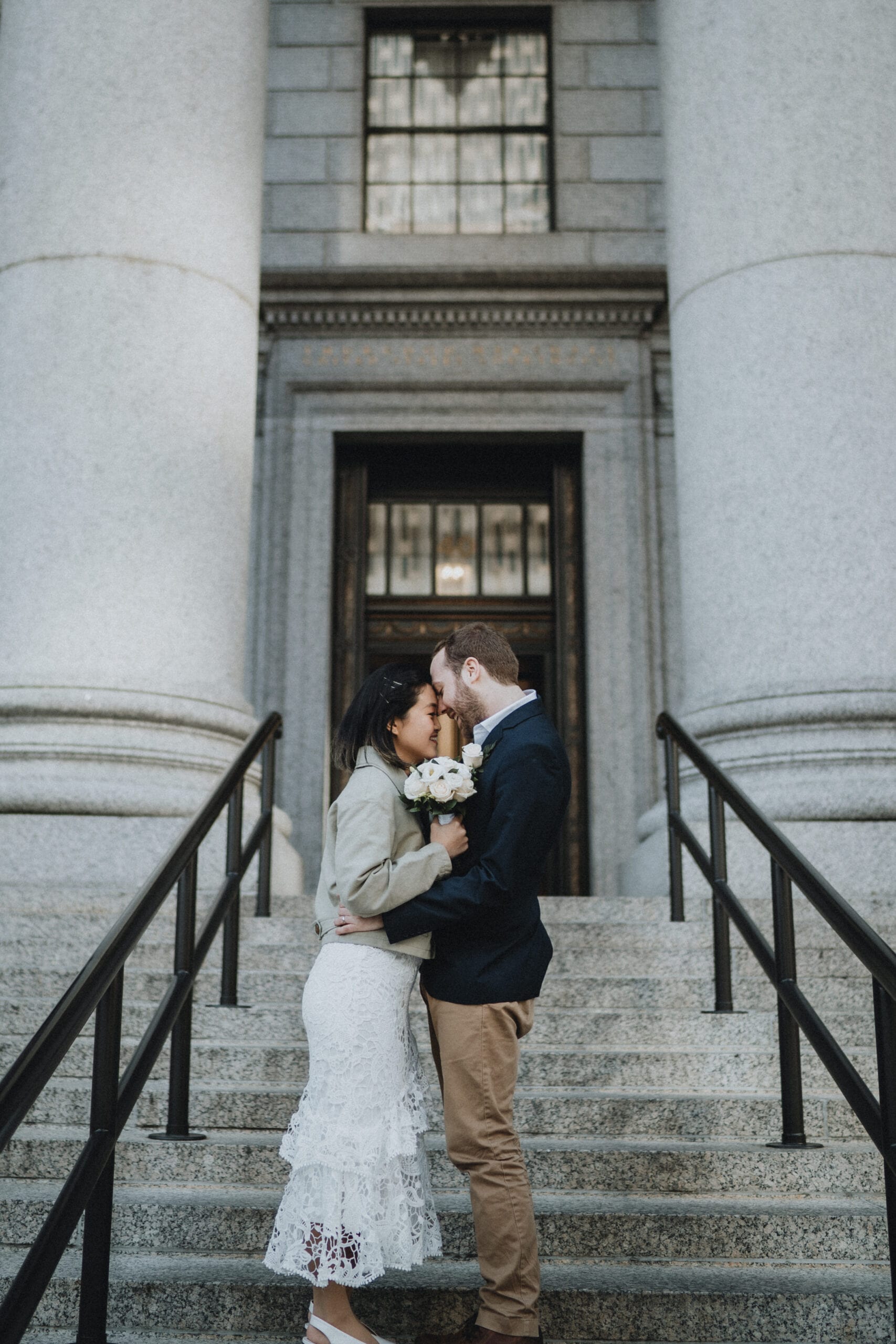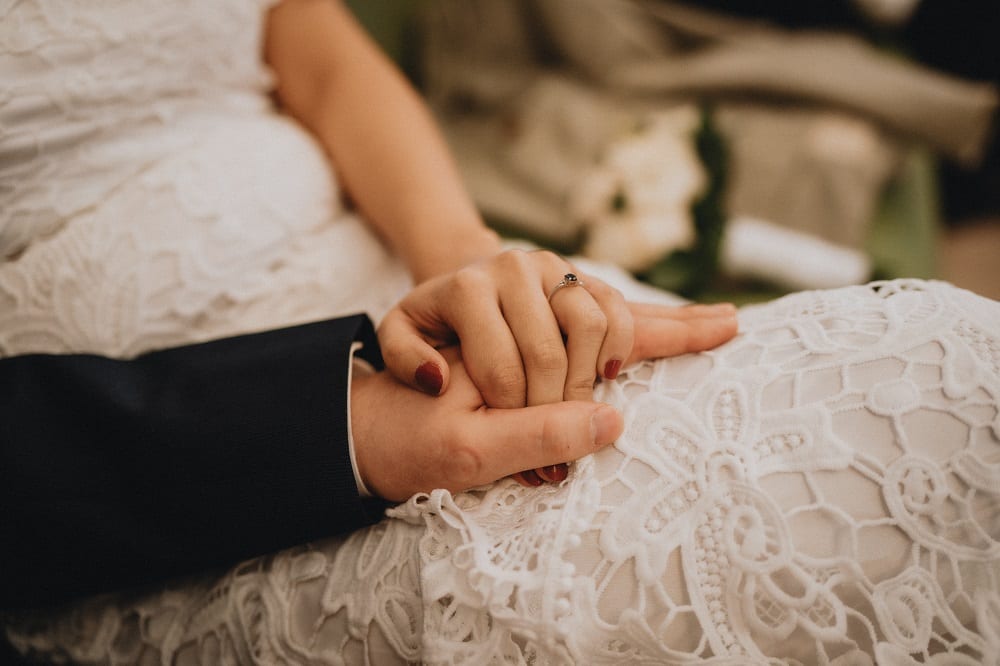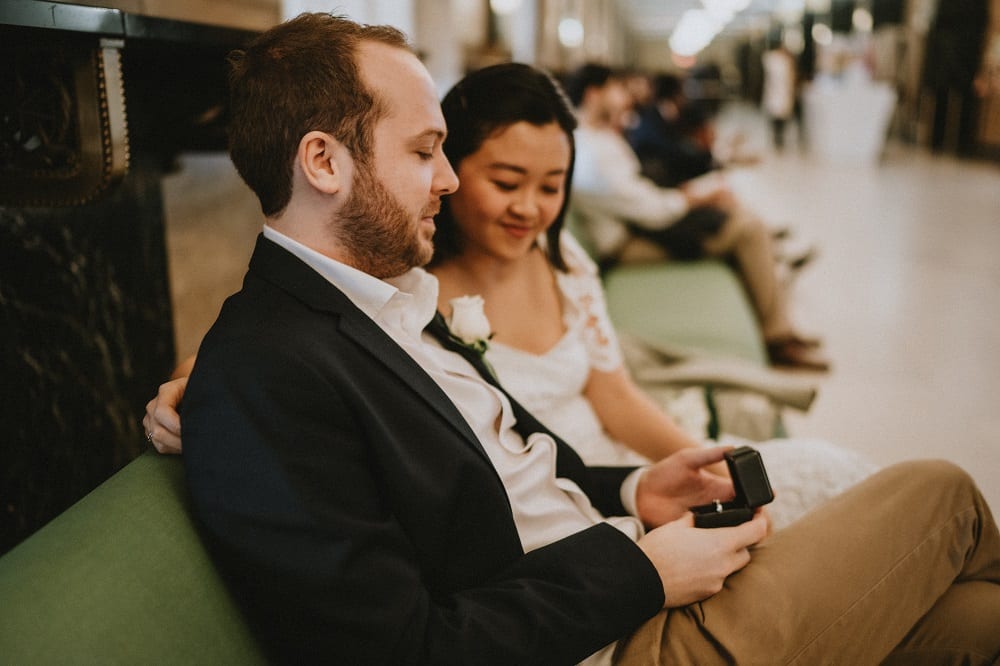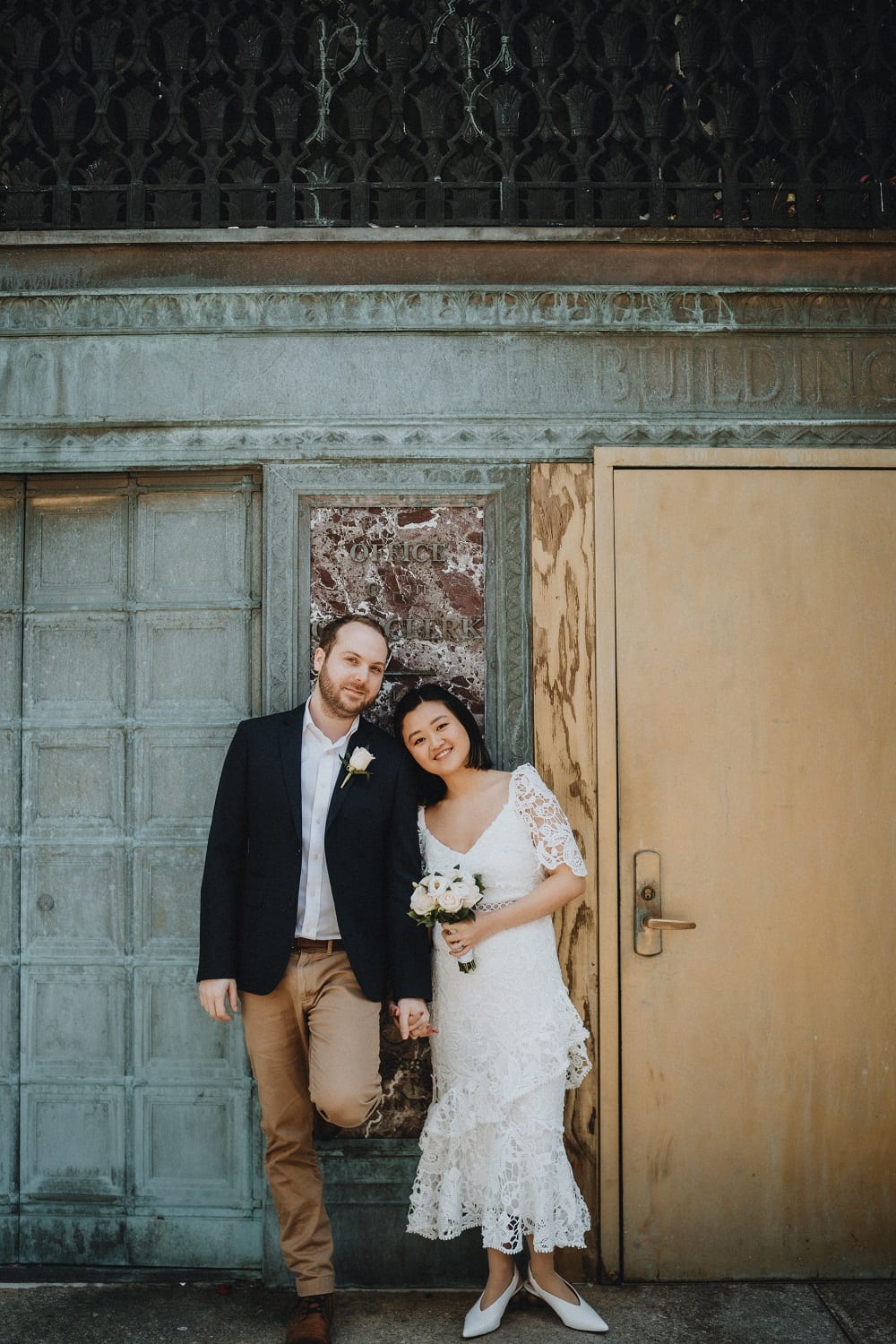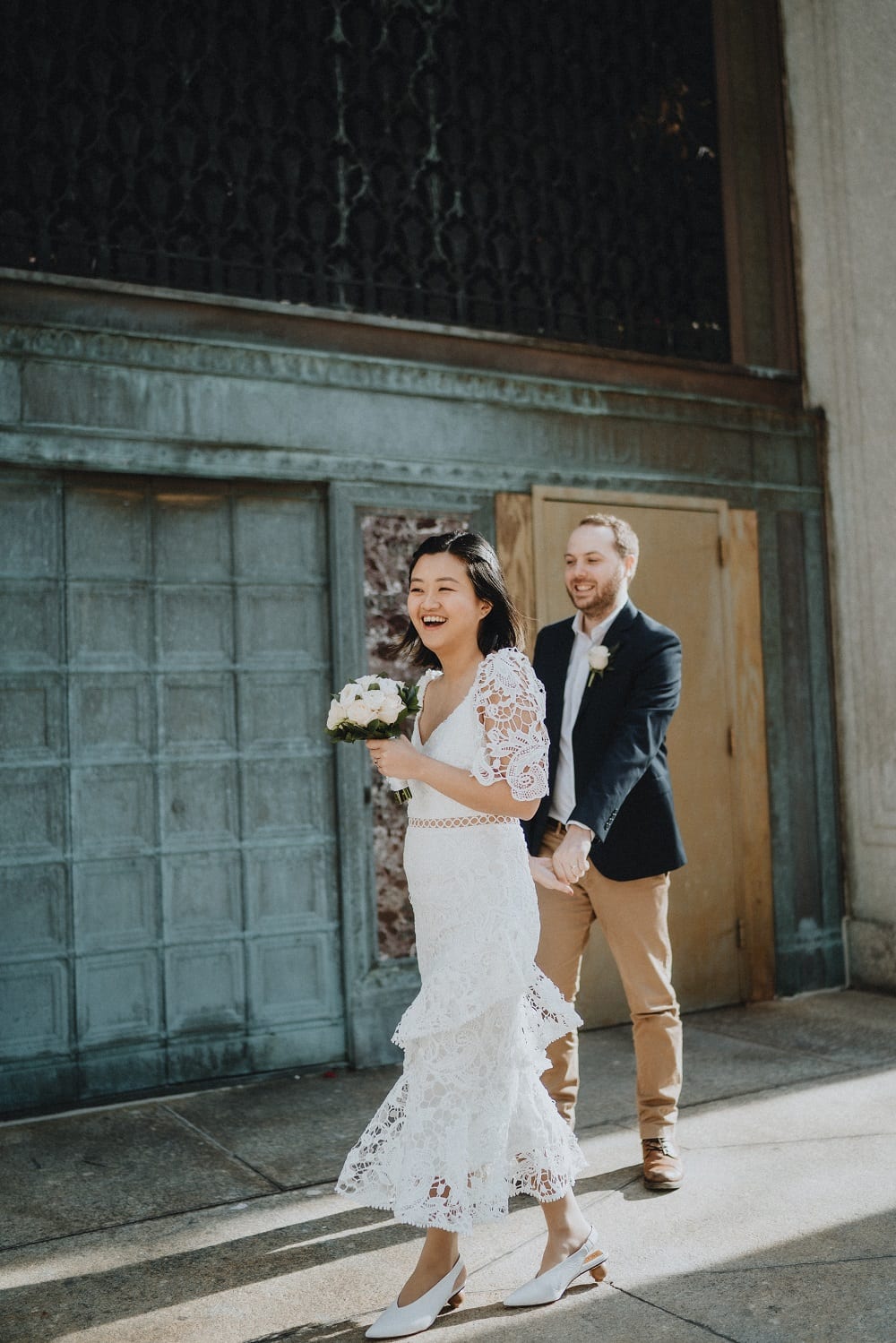 An intimate elopement city hall wedding and the West Village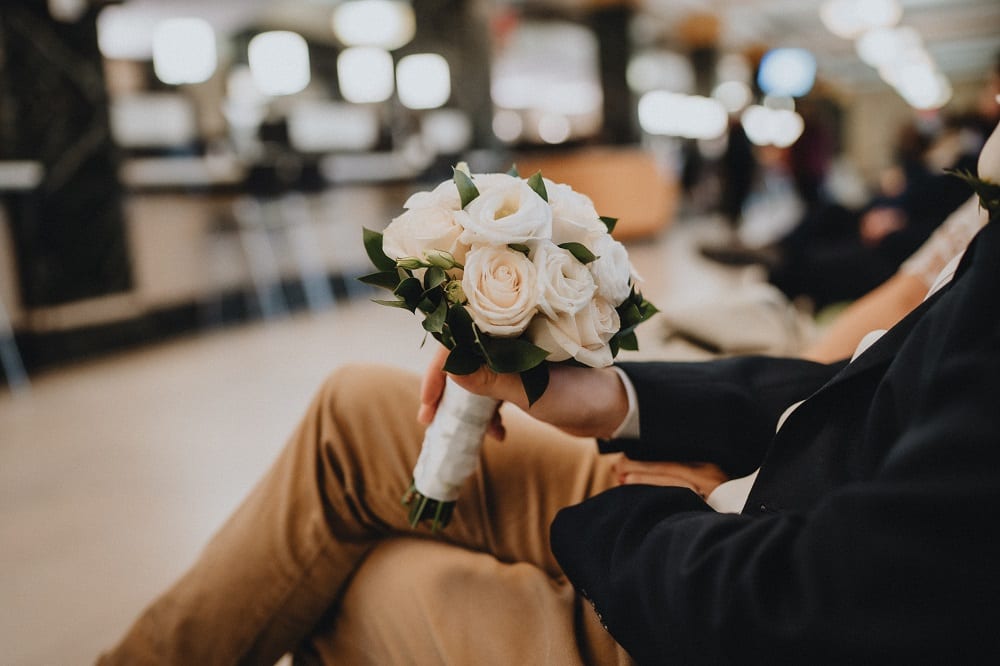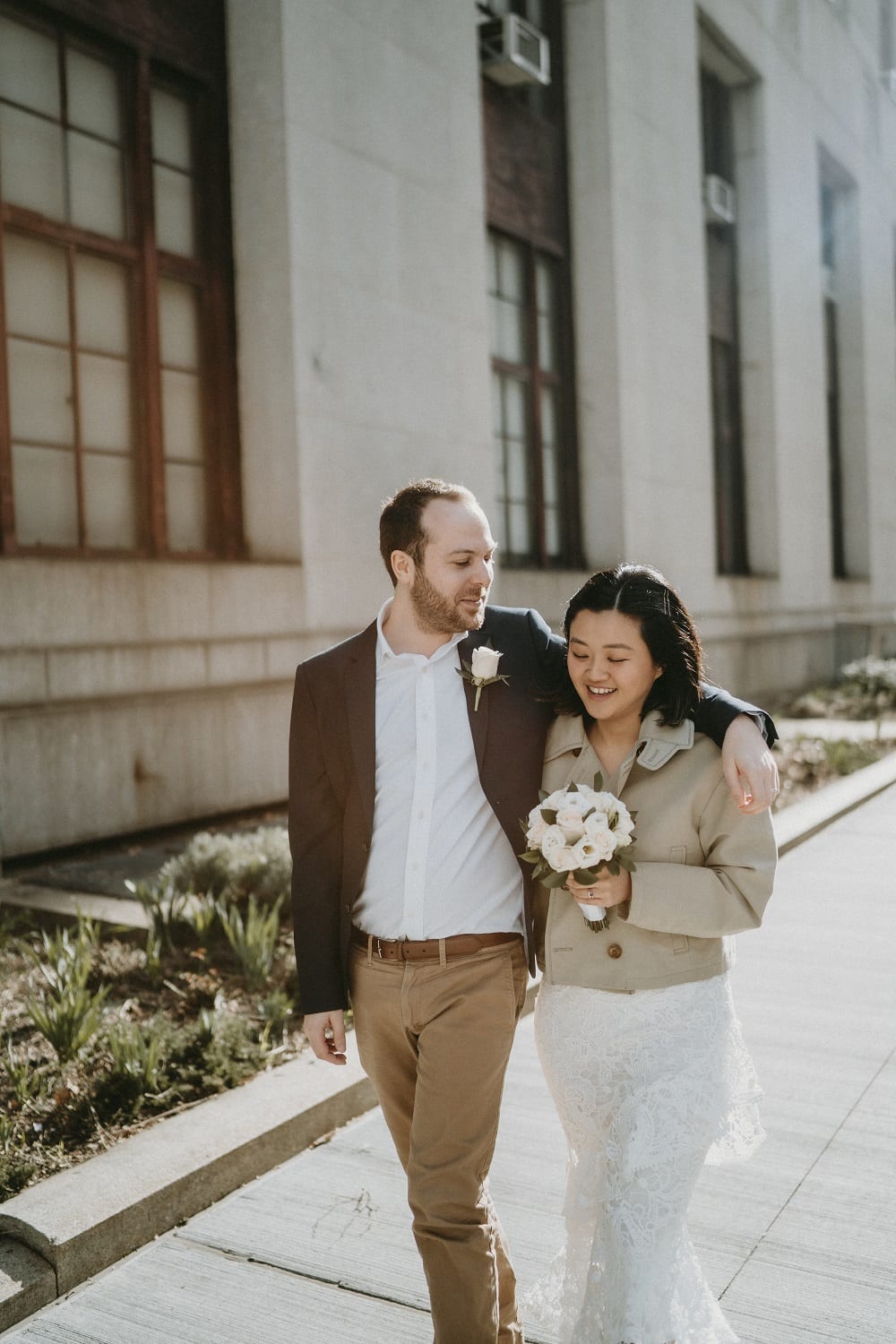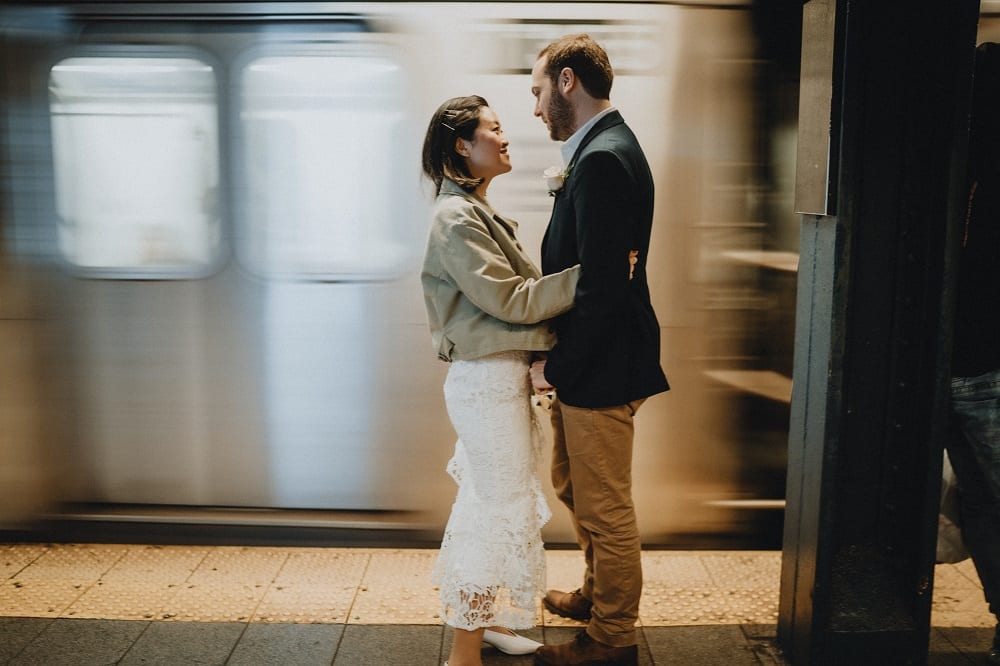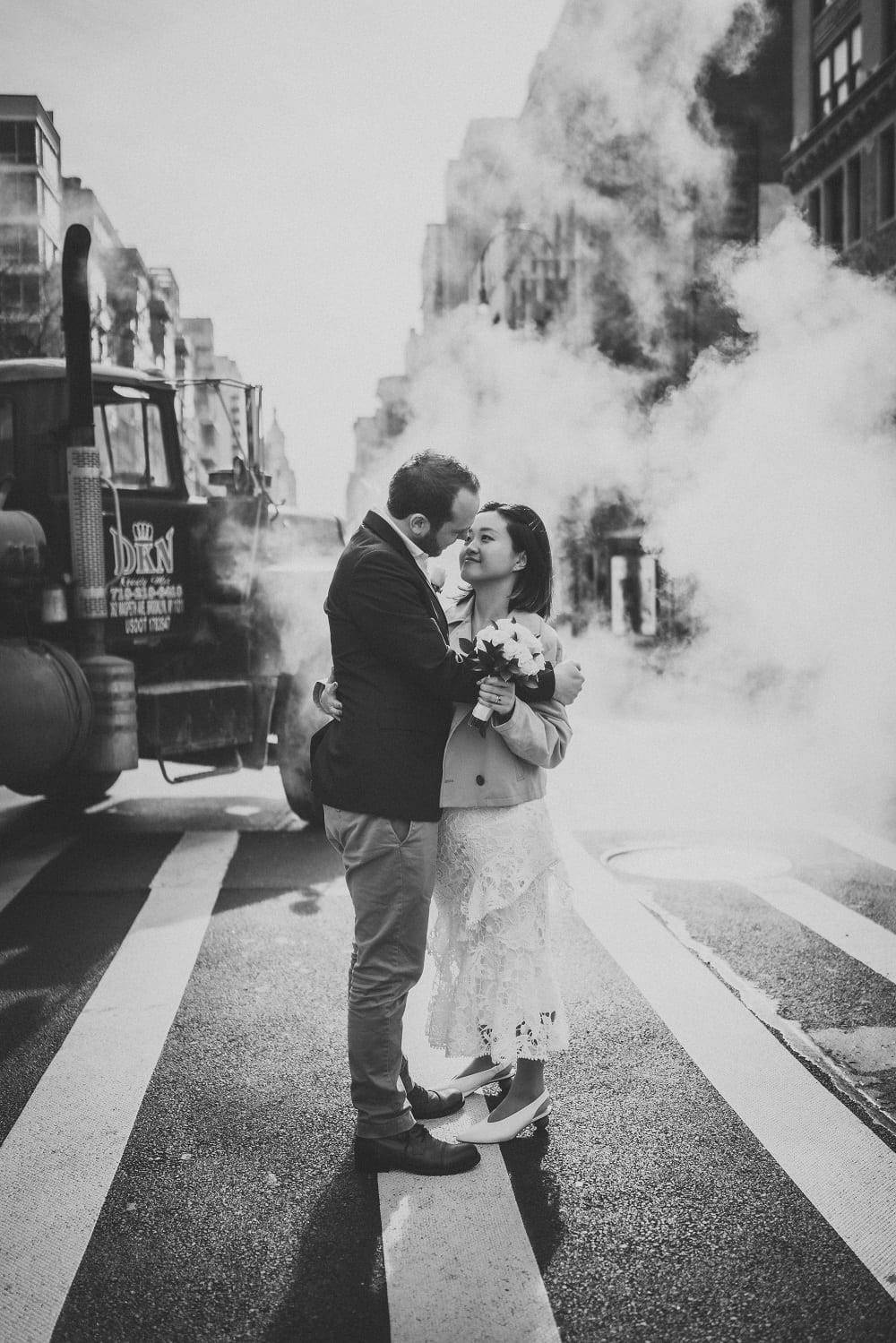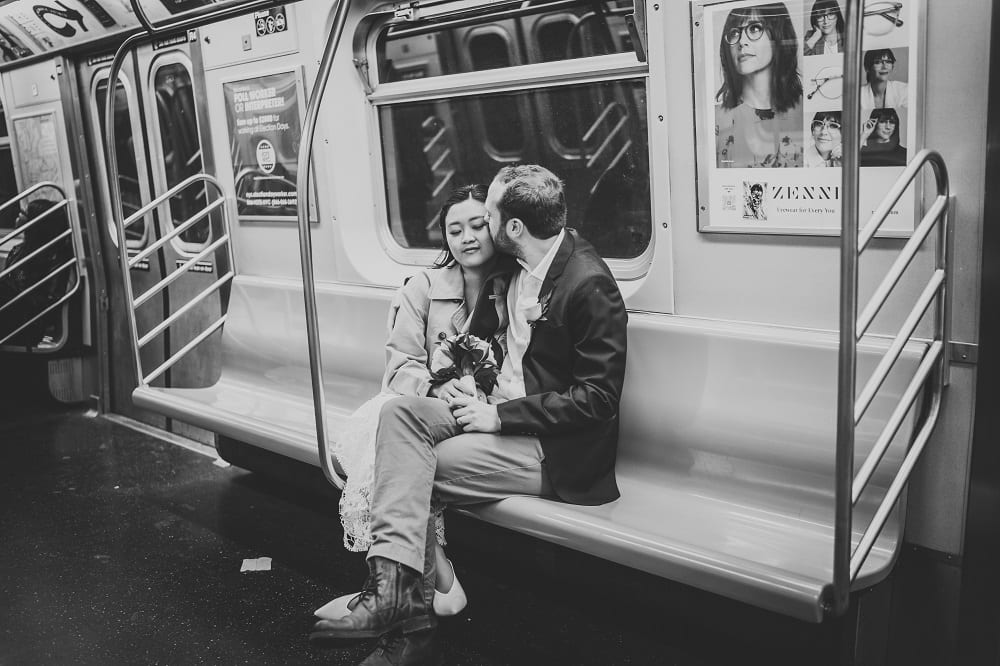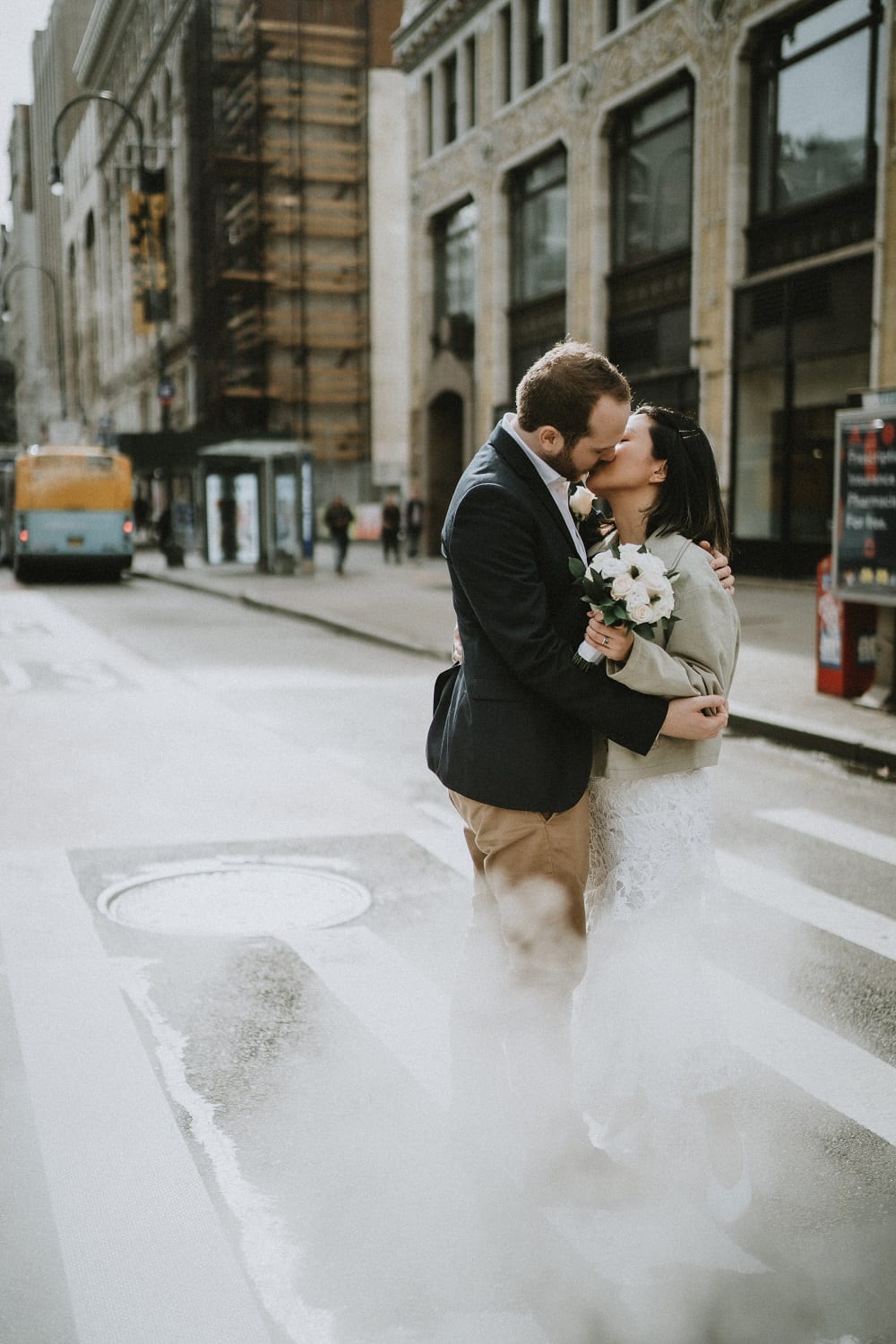 We were amongst the first ones to get married at the city hall that day. After the brief ceremony, we took the subway towards West 4th street to explore the neighborhood with our photographer. West Village, NY is such a great spot for typical NYC elopement photos, with its paved roads and authentic little shops and restaurants.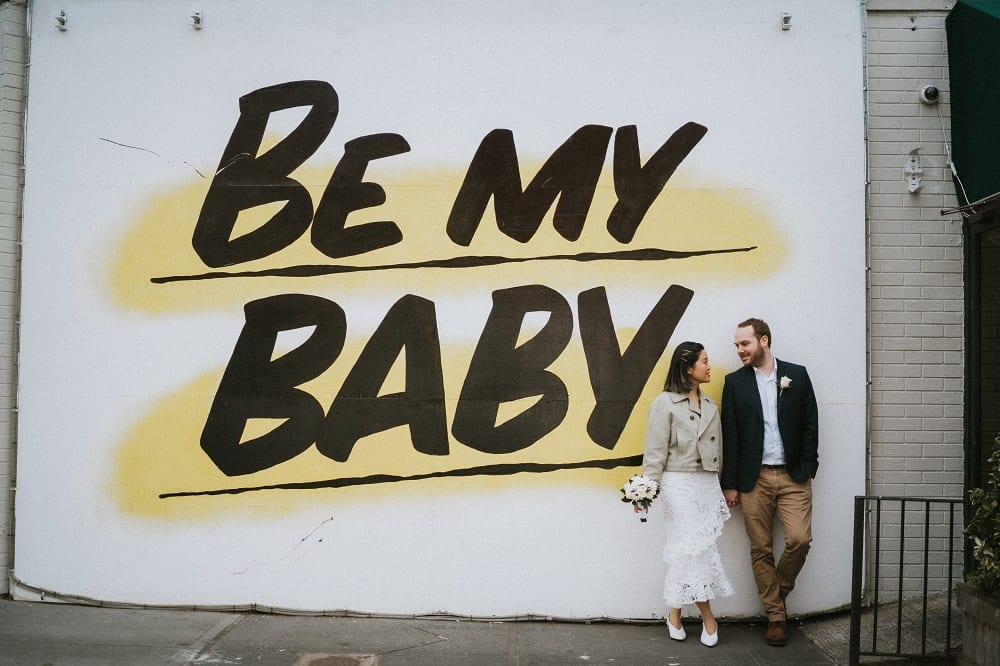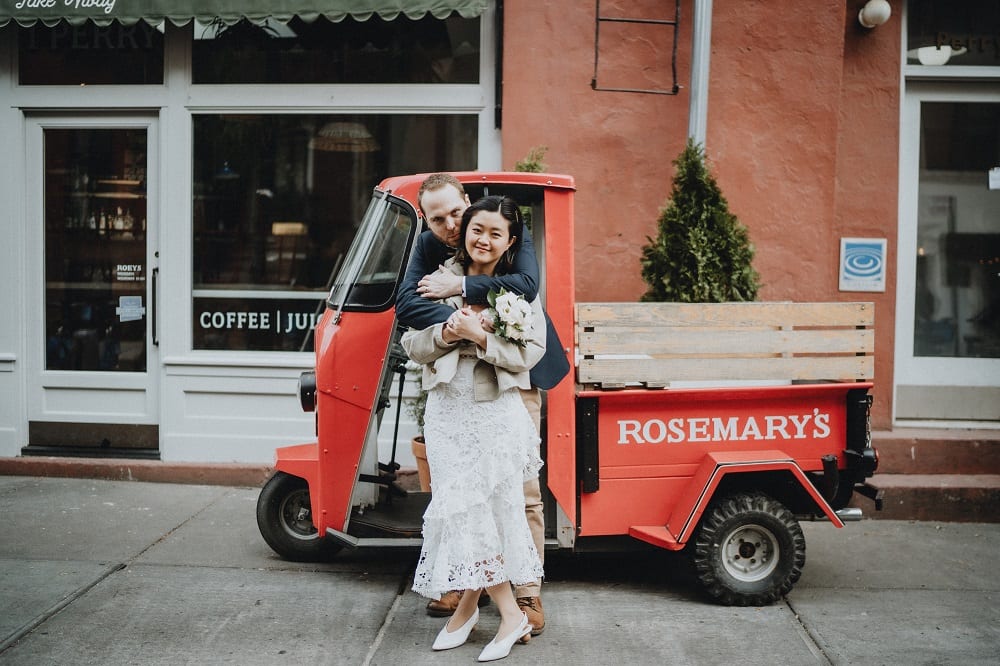 There was the cutest mini red truck in front of the restaurant Rosemary's! Our session ended at Washington Square Park where I initiated an impromptu wedding dance that my bride had no choice but to follow.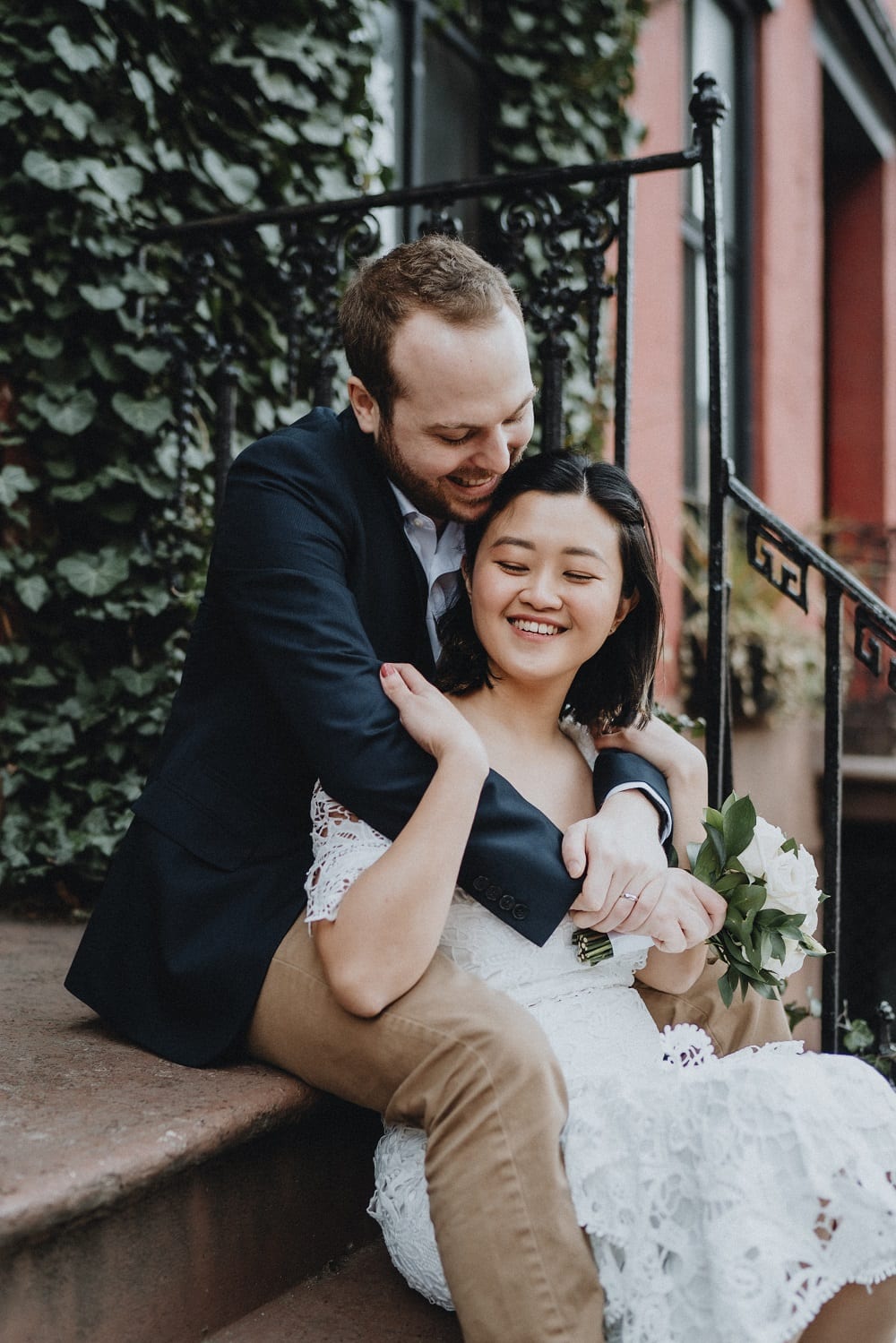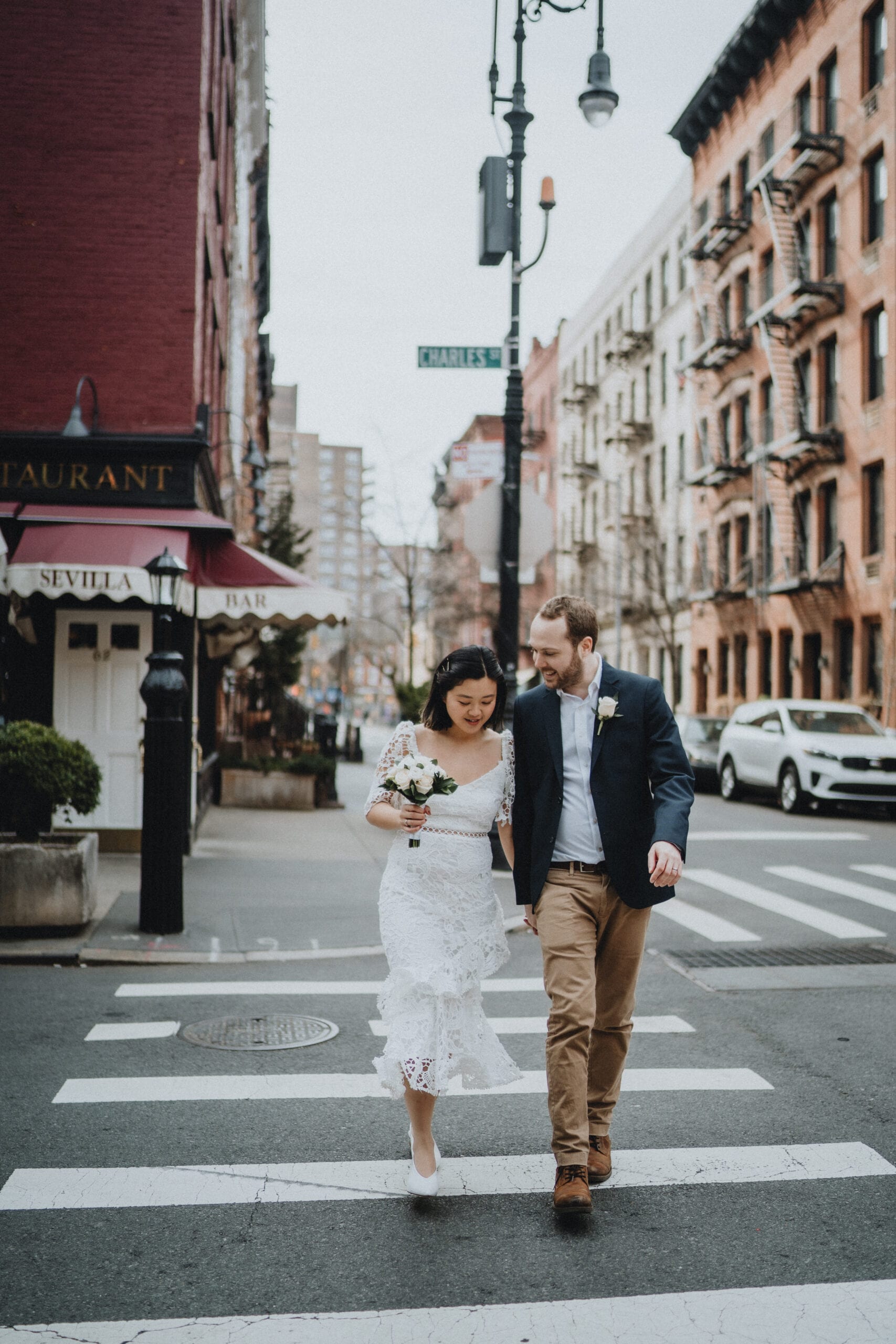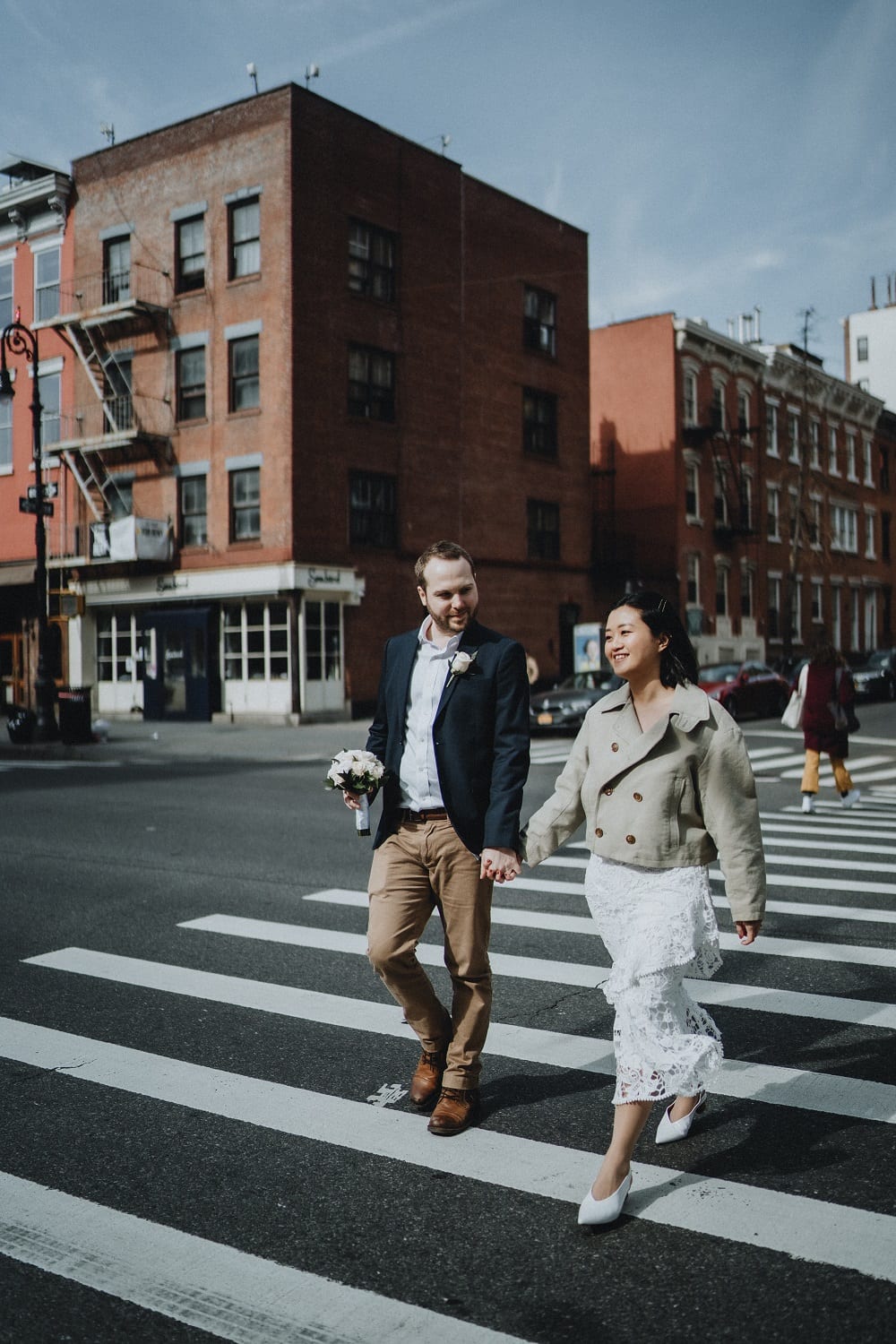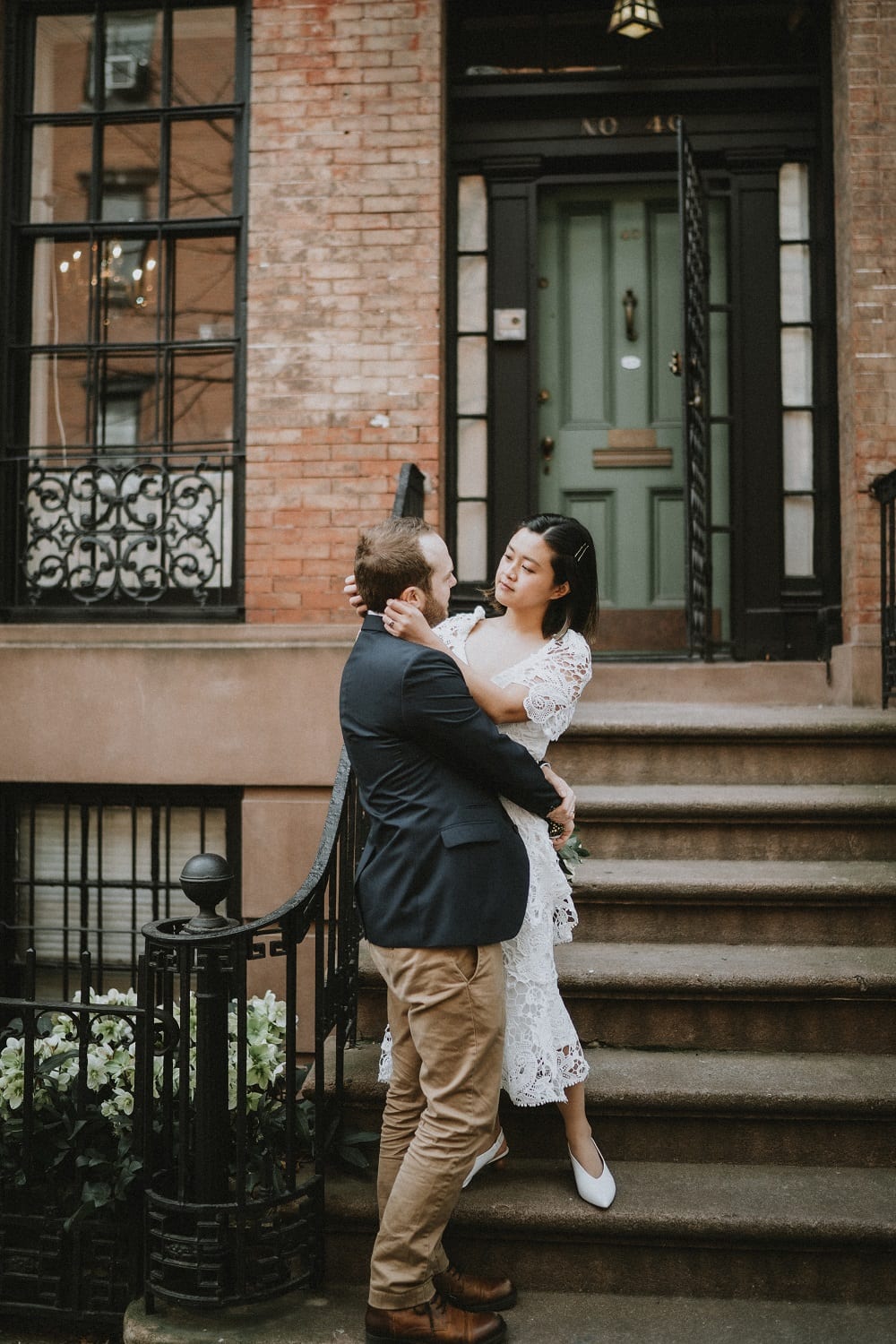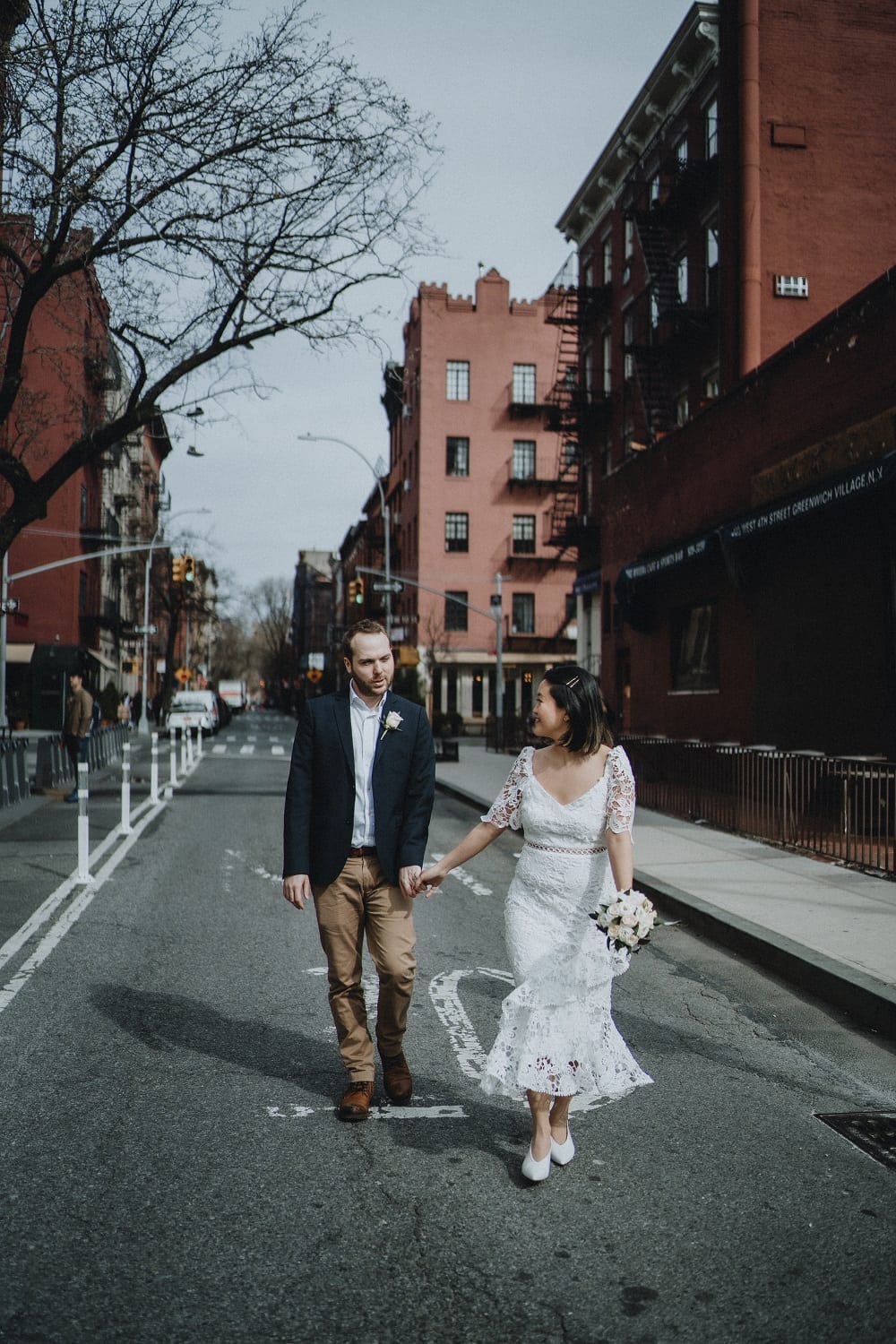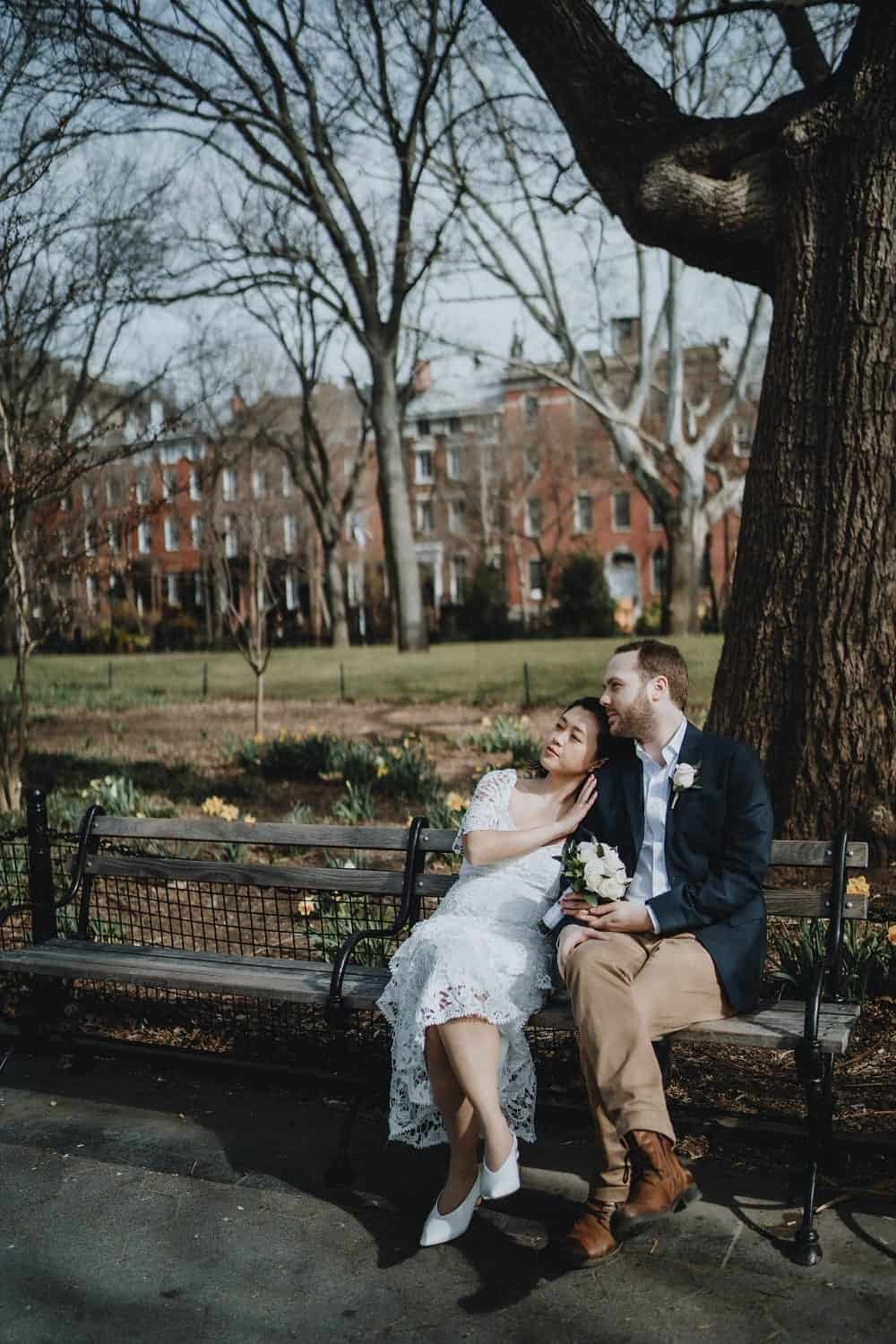 We felt like characters from our own rom com movie haha.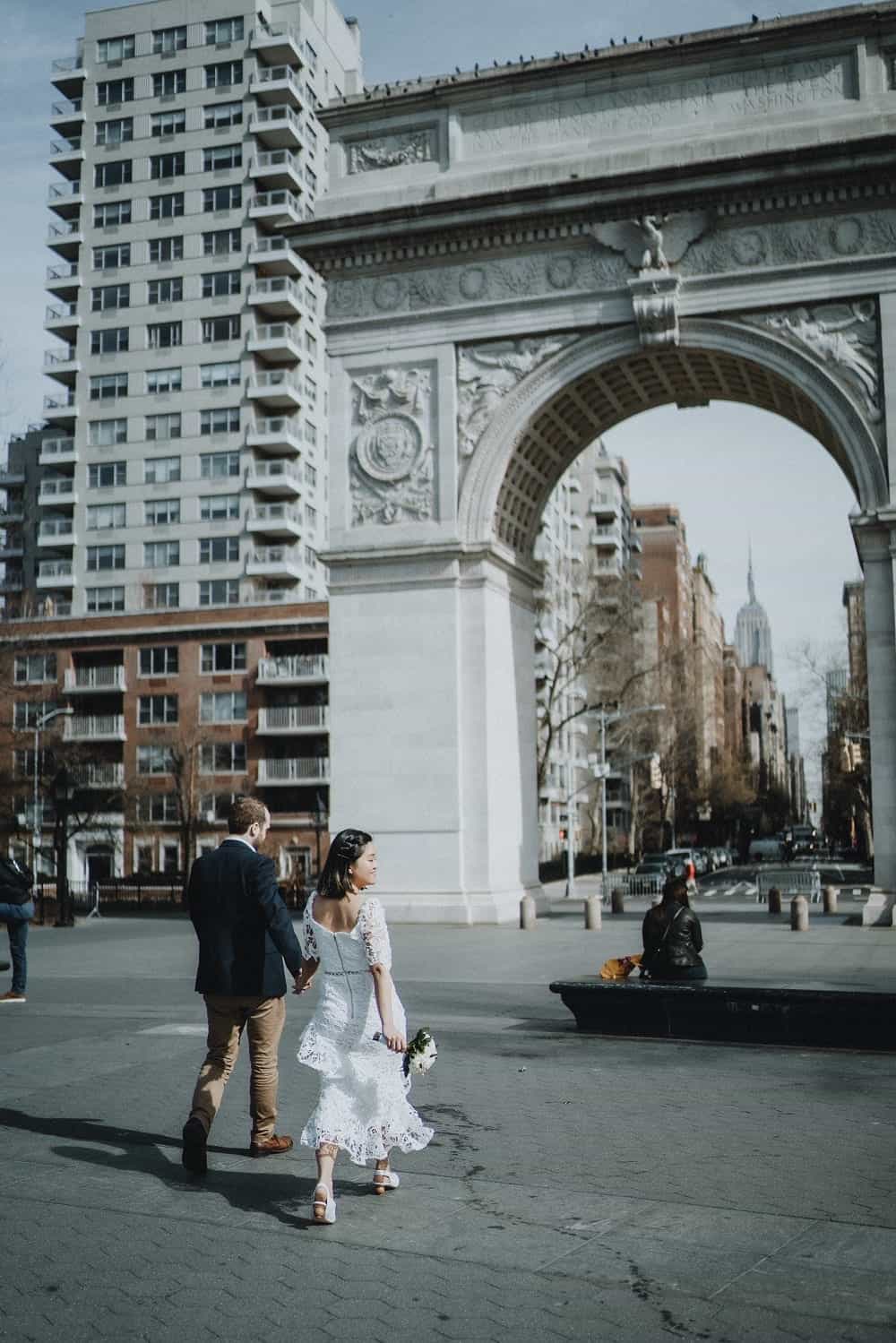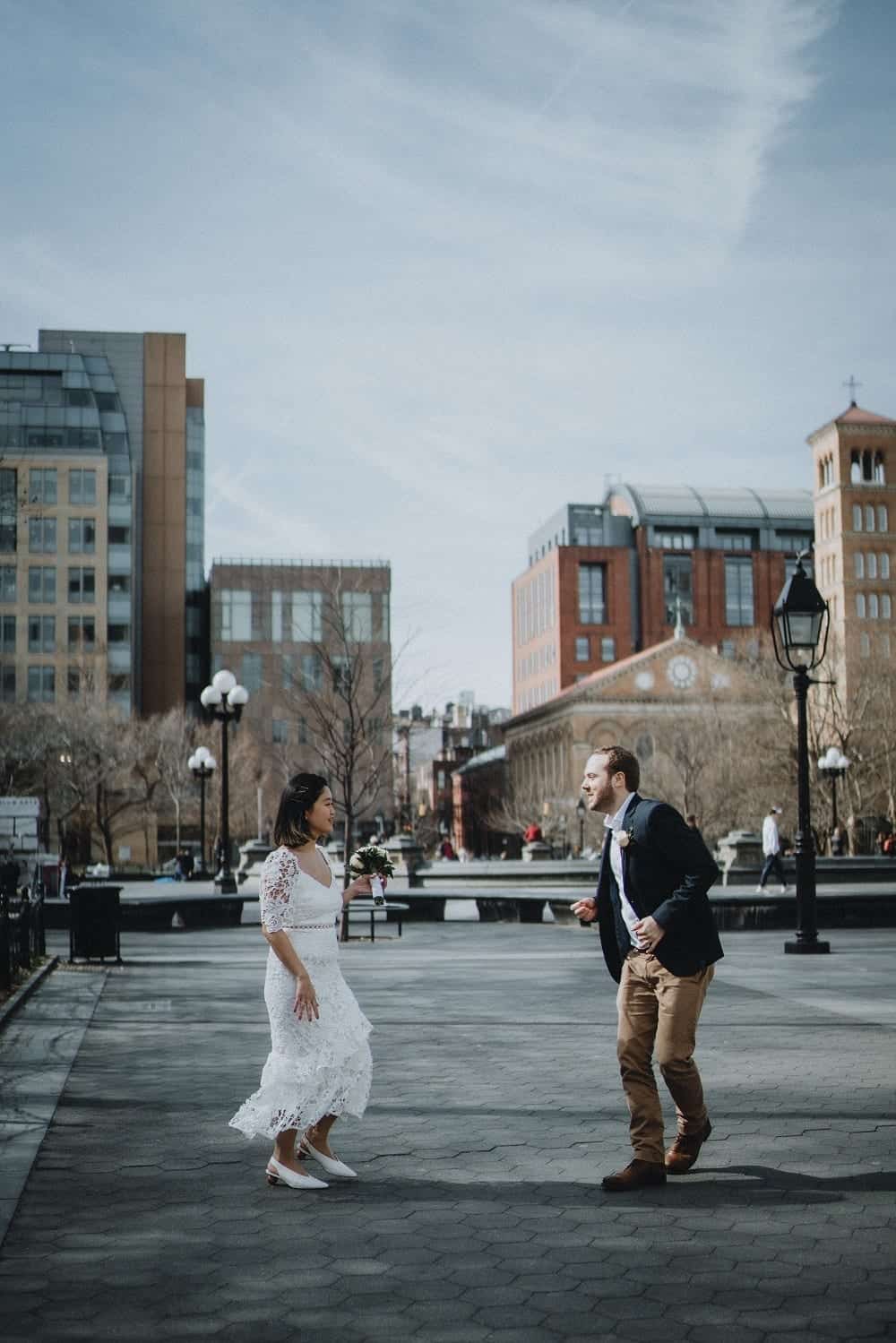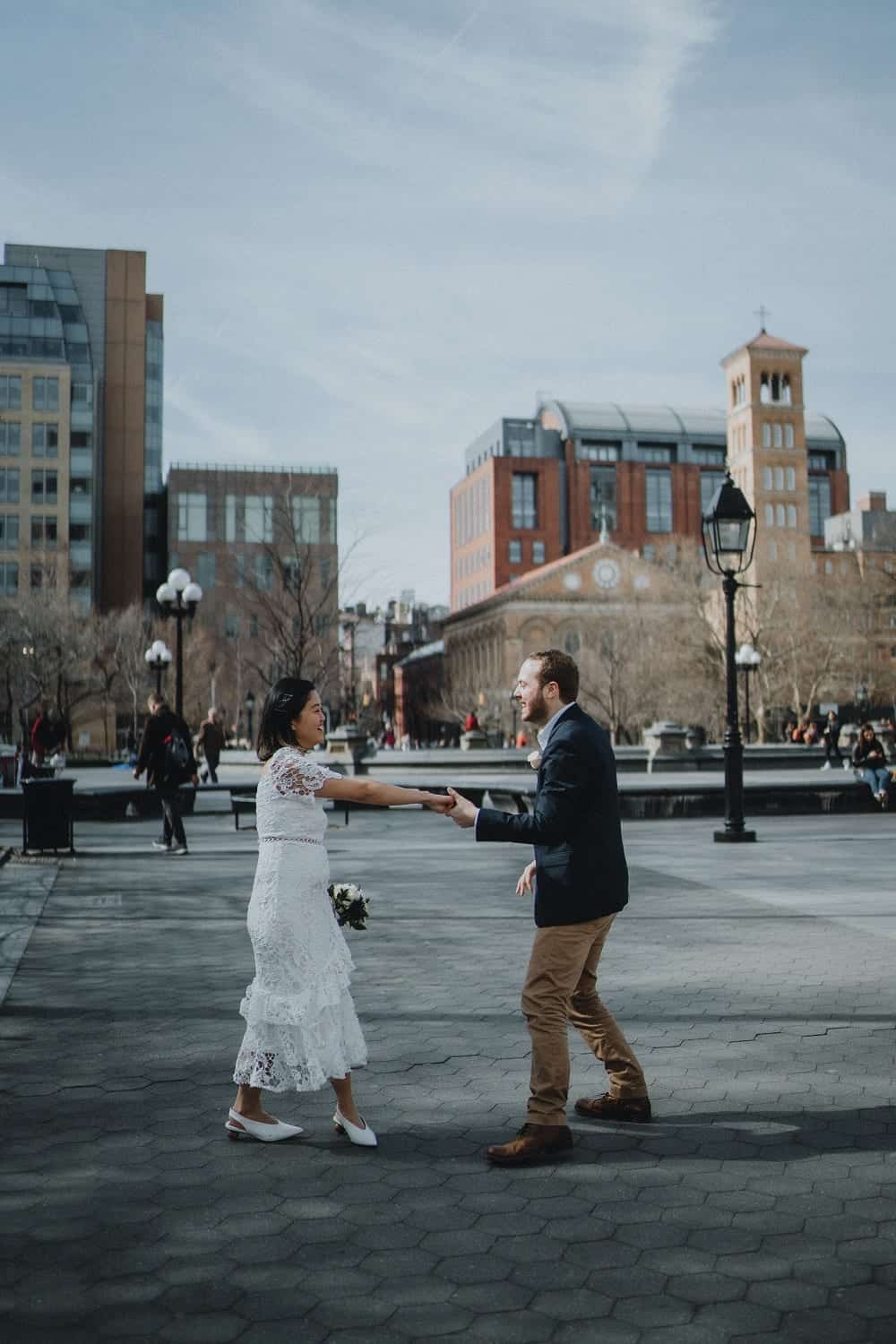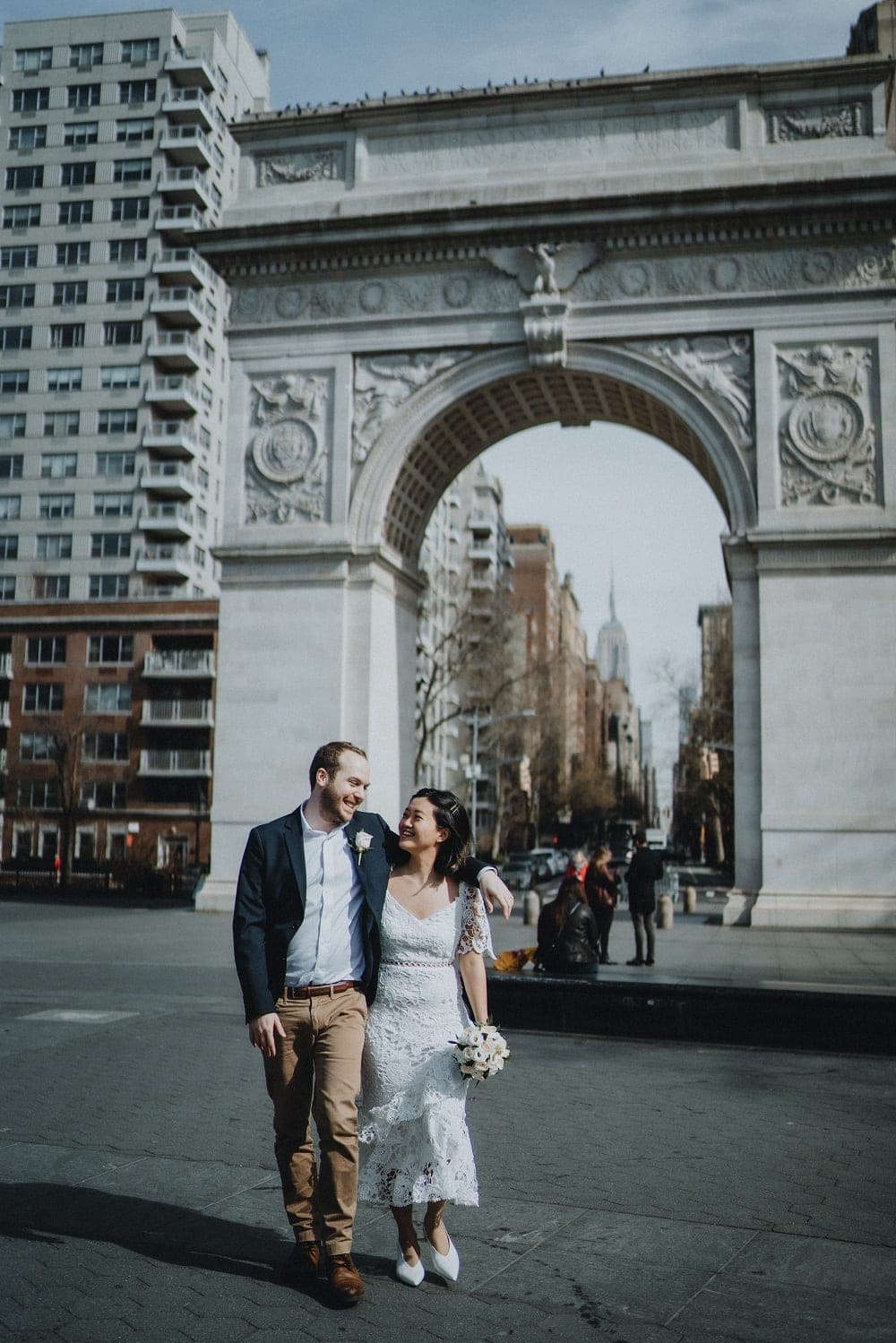 Planning a City Wedding?
WE HOPE YOU ENJOYED THIS BLOG, AND IF YOU ARE YOU PLANNING A CITY CENTRE WEDDING, THEN STICK WITH US WE HAVE YOU COVERED! THE URBAN WEDDING BLOG IS NOT ONLY BRINGING YOU THE MOST STYLISH CITY CENTRE WEDDINGS TO FEAST YOUR EYES ON. WE ARE ALSO BRINGING YOU GUEST EXPERTS, CITY VENUE REVIEWS, CITY WEDDING FASHION, CITY CENTRE HENS & STAGS AND DIY TIPS FOR ADDING THAT PERSONAL TOUCH TO YOUR CITY WEDDING!
THIS BLOG
IS FOR ALL YOU COUPLES LOOKING FOR HINTS AND TIPS TO MAKE YOUR CITY WEDDING PERFECT. OR FOR COUPLES WANTING TO ADD AND INDUSTRIAL TWIST TO THEIR DAY. SO GET IN TOUCH AND LET US KNOW WHAT YOU WANT TO SEE UP ON THE BLOG, WHAT YOU ARE LOVING OR WHY NOT GET FEATURED AND SUBMIT YOUR CITY WEDDING TO US.
CREDITS
BLOG SUBMITTED & IMAGES BY PHOTOGRAPHER LUCIE
Check out our latest real wedding blogs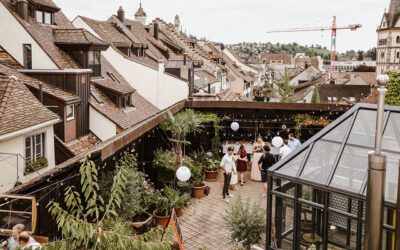 Switzerland Wedding Today on the blog we have a wedding in the picturesque old town of...