Some mothers feel they have to shy away from wearing a floral print. The traditional mother of the bride look was one block light colour.
We love a unique mother here at Urban though! If you choose carefully there is no reason you can't wear a floral dress as the mother of the bride or groom.
BEST ONLINE PLACES FOR floral MOTHER OF THE BRIDE AND GROOM OUTFITS
floral mother of the bride and groom outfits
We are committed to providing unbiased, credible reviews so you can choose with confidence. We may earn commissions on purchases made from visiting our partner stores. Please see our policy here.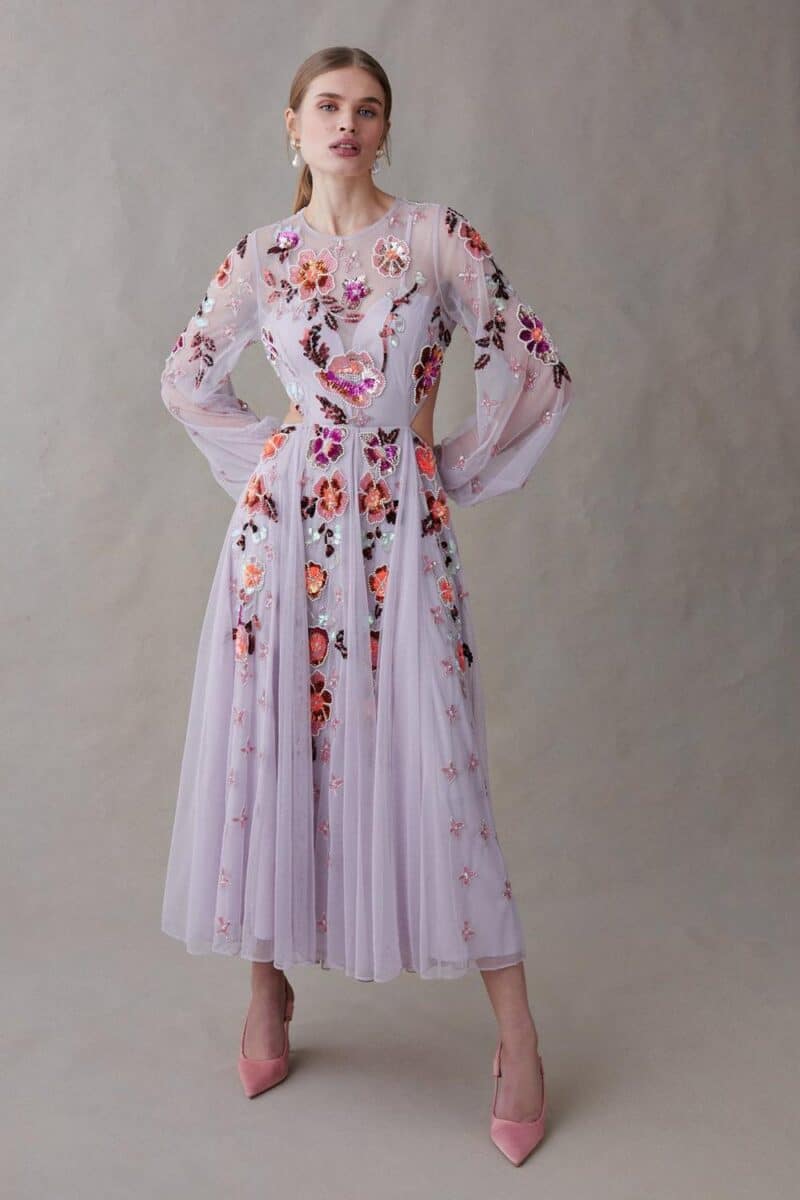 1. Best Embellished
This dress is just everything! So pretty and romantic. The embellished floral detailing I so stunning.
Sizes: 8 – 18| Fabric: Chiffon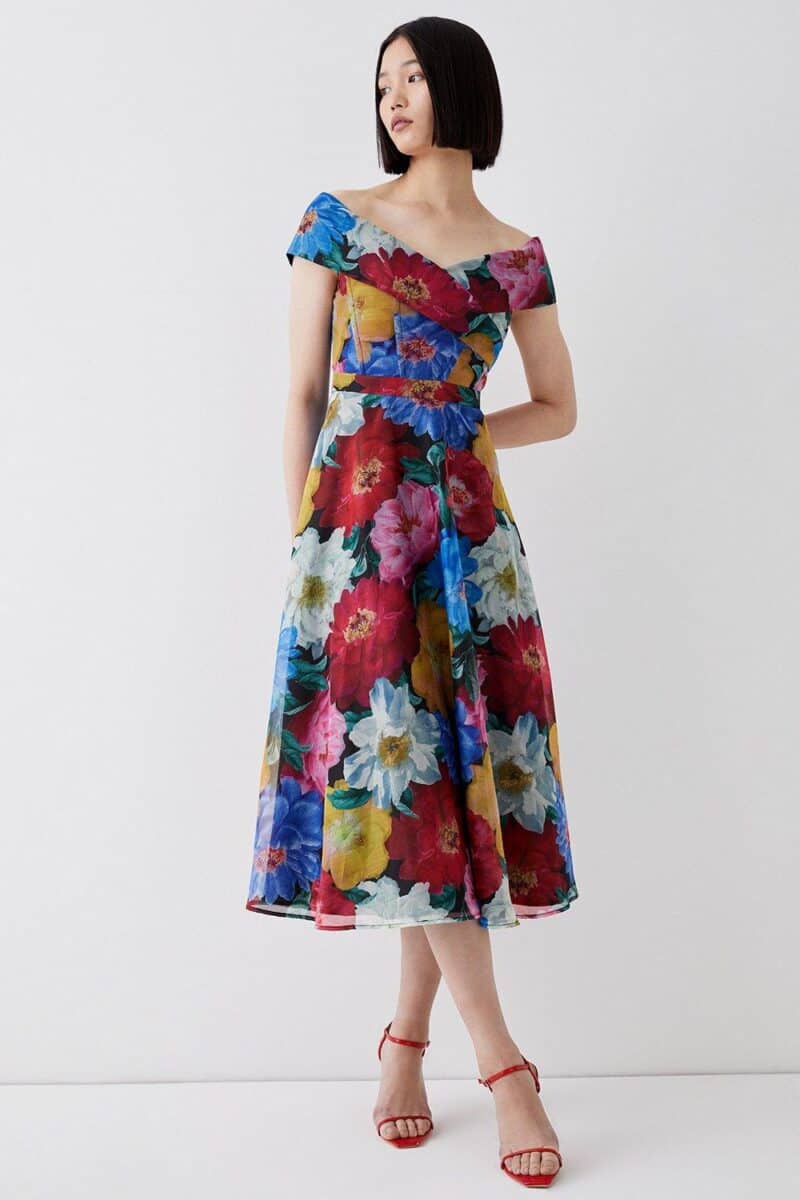 2. For the bold mother
This one would suit a winter or autumn wedding really well.
Definitely for the bolder mother but if it suits the wedding I say go for it!
Sizes: 8 – 18 | Fabric: Chiffon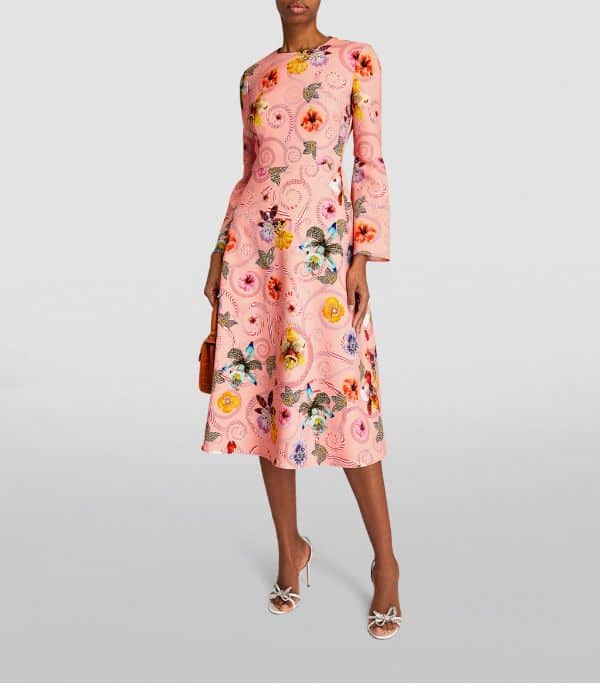 3. Best long sleeve
I feel this has a formal, traditional mother of the bride feel.
The unique floral pattern adds a modern twist.
Sizes: 6 – 18 | Fabric: Polyester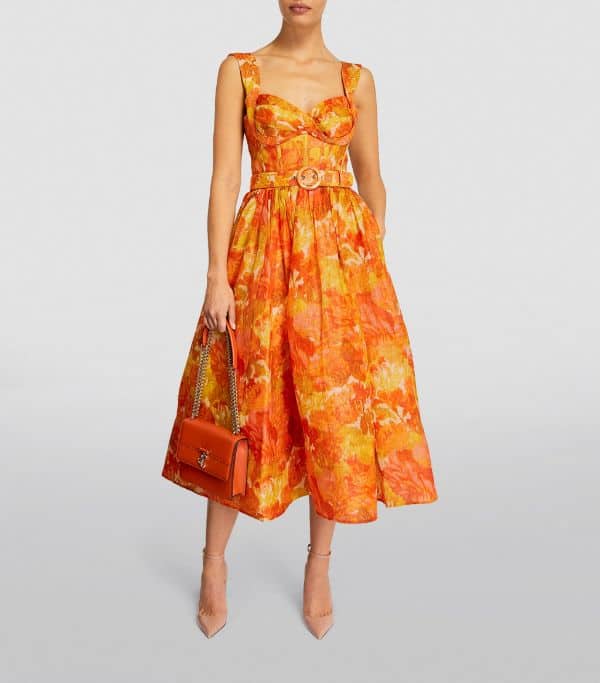 4. Burnt orange mother of the bride
The perfect autumn mother of the bride dress for sure.
The mixed orange florals soften it and give a really pretty take on the popular burnt orange trend.
Sizes: P34 – 44 | Fabric: Linen / Silk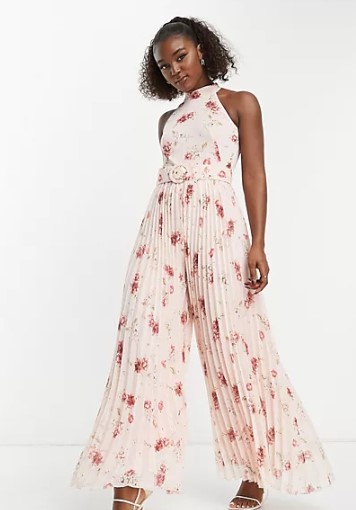 5. Best floral mother jumpsuit
This is a great option if dresses are not your style.
The halter neck is modern and the pleated legs give a feminine feel.
Sizes: 6 – 16 | Fabric: Chiffon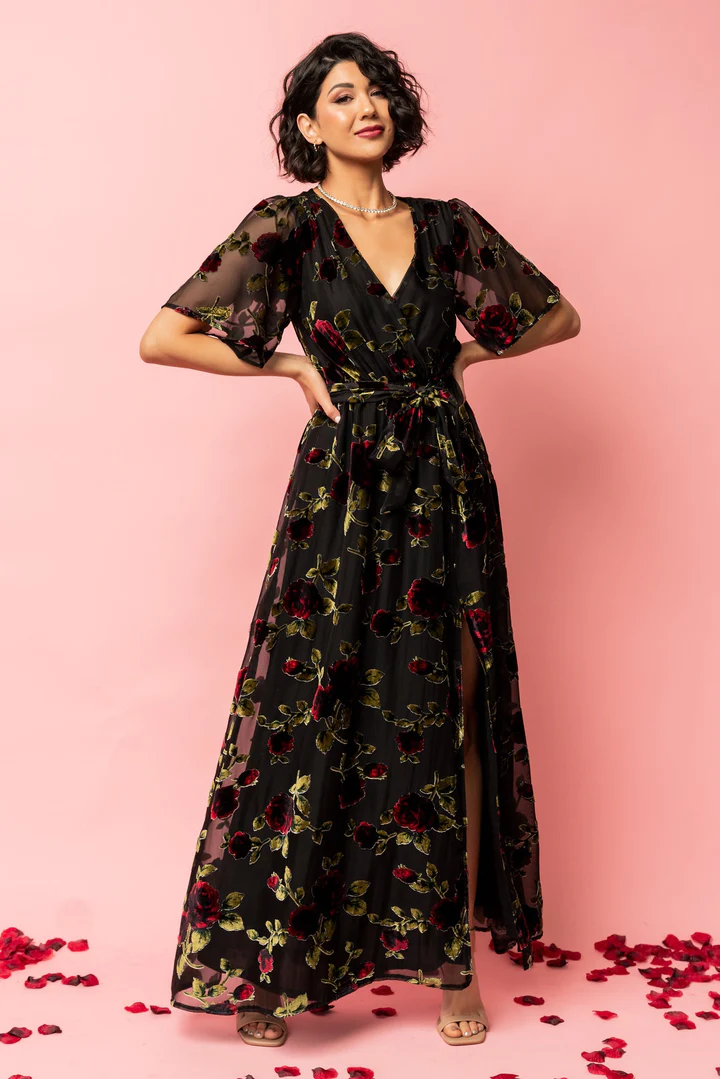 6. Best black floral dress
Black can be shied away from for weddings.
When done right like this floral dress it can defintly work.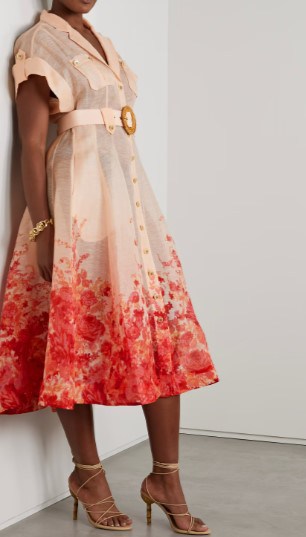 The perfect spring mother of the bride or groom outfit! I love the floral ombre effect.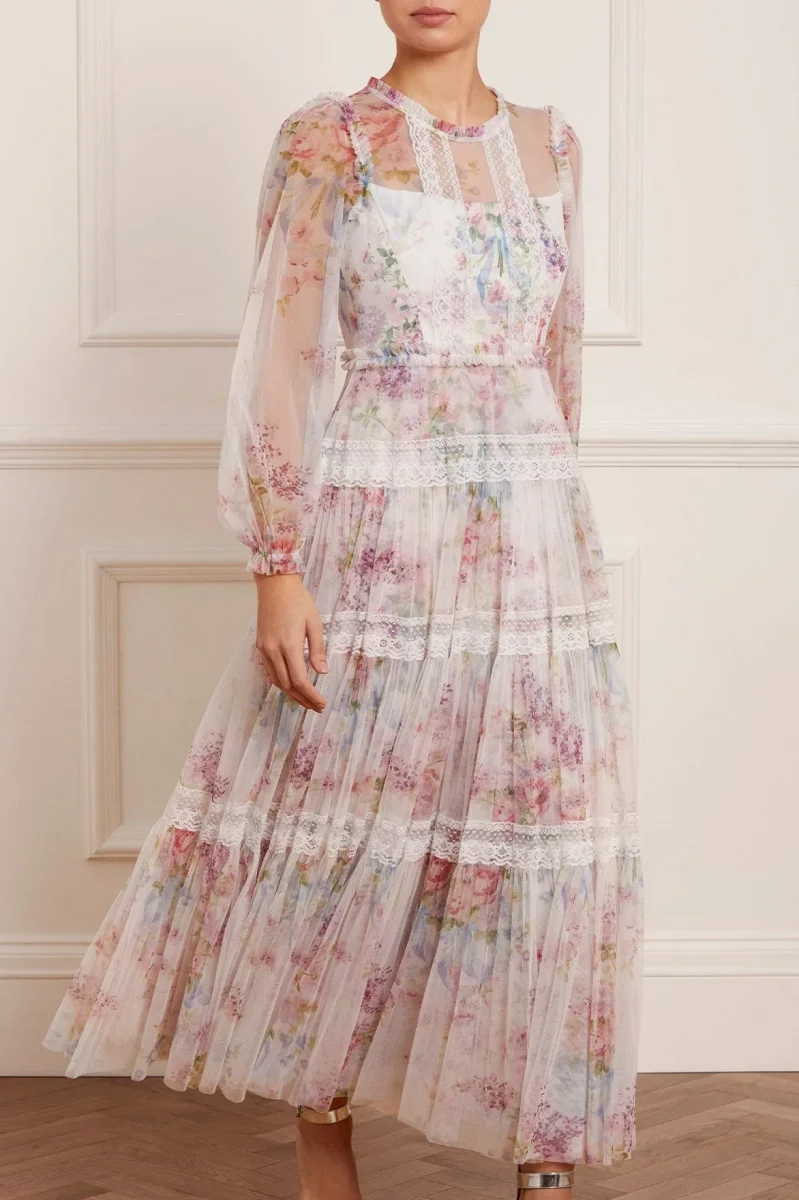 8. Best Spring floral
You can't go wrong with a floral pattern, especially in spring.
The lightweight chiffon means you can get away with a long sleeve and high neck dress even in spring.
Sizes: 4 – 20 | Fabric: Chiffon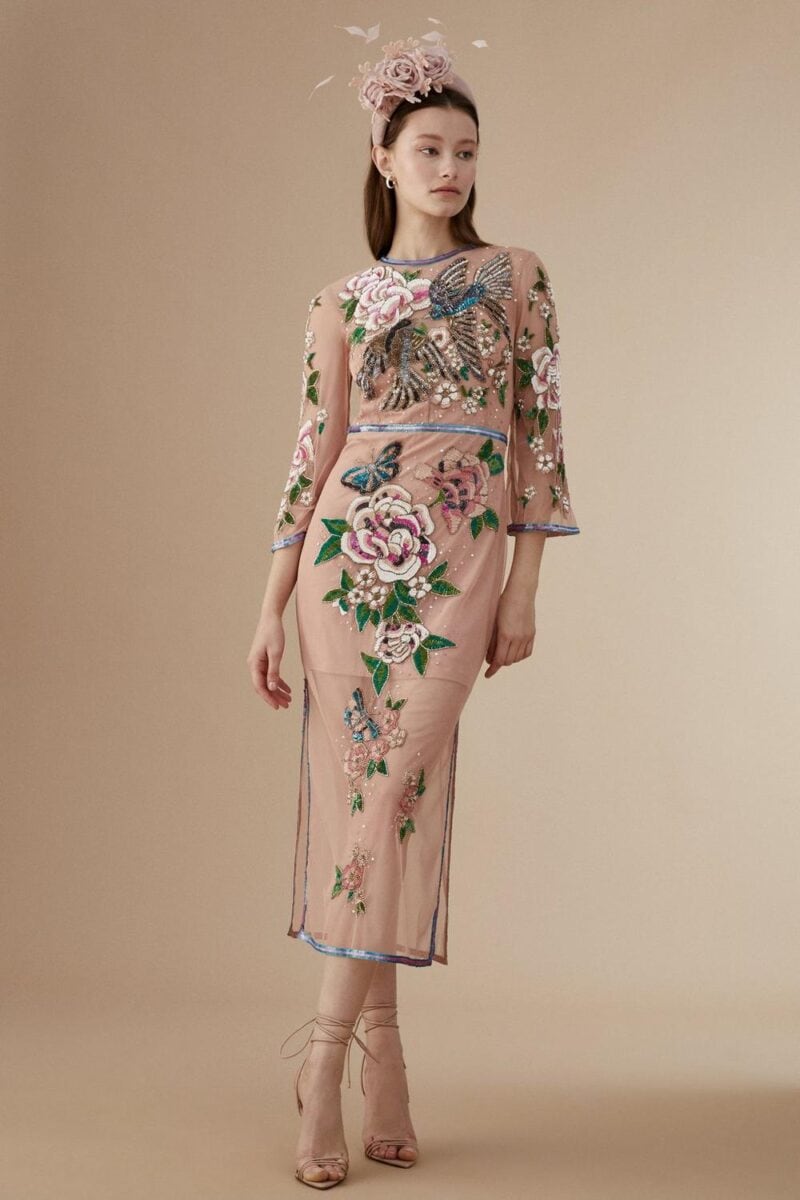 9. BEST EMBELLISHED
This hand embellished dress is perfect for a spring wedding.
The intricate floral embellishments on this dress are so stunning.
Hard not to feel a million dollars when wearing it.
Sizes: 8 – 18 | Fabric: Tulle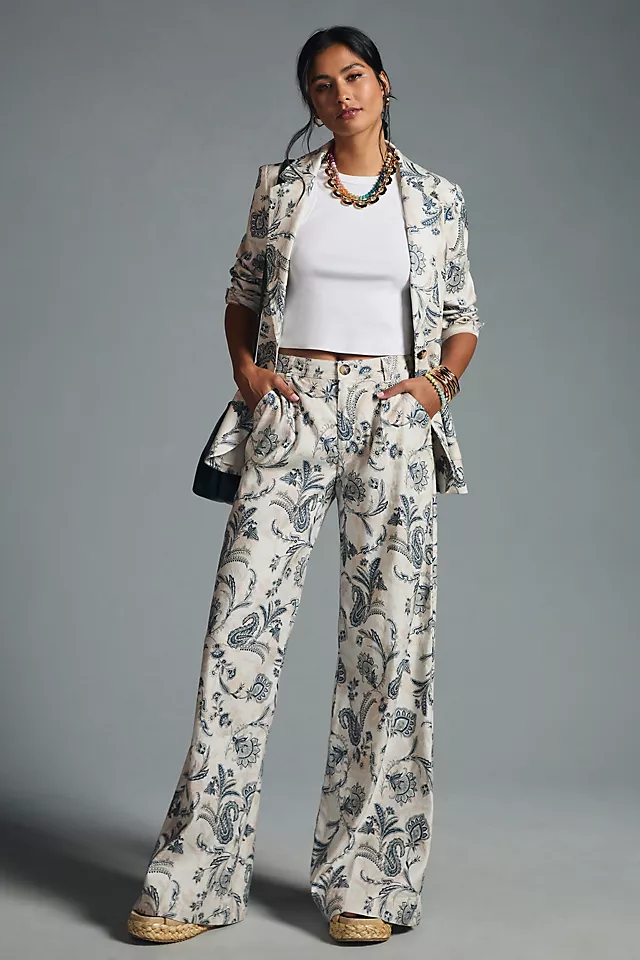 10. Best trouser suit
This one is giving me all the summer greek feels! The pattern is subtle enough to not be too bold. Perfect for a summer wedding.
Size: US00 – 16 | Fabric: Linen
More blogs you will love!