This weeks blog is the gorgeous wedding of Ella & Fraser. They had their wedding at Holmes Mill, one of our favourite venues. It has all the industrial vibes you could want. Plus is has a lovely outdoor area with lighting for those summer drinks! 
Holmes Mill is a former textiles mill right in the heart of the Ribble Valley. We wont lie it's such a romantic venue with so many options, if you know the venue you'll know why we love it. If you haven't seen it before make sure you check it out!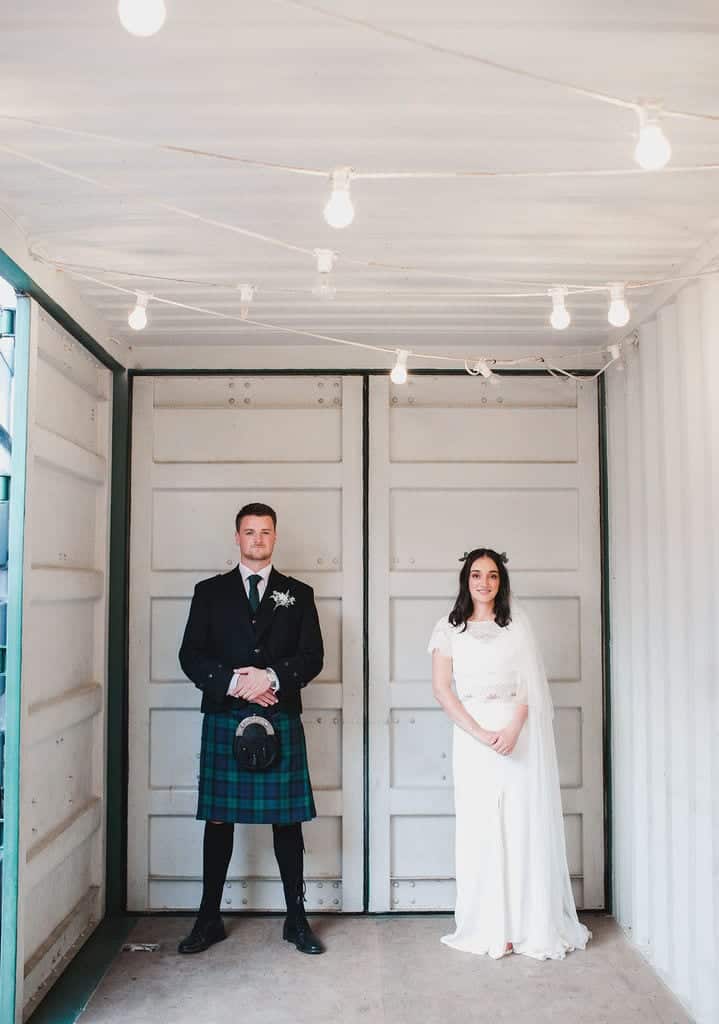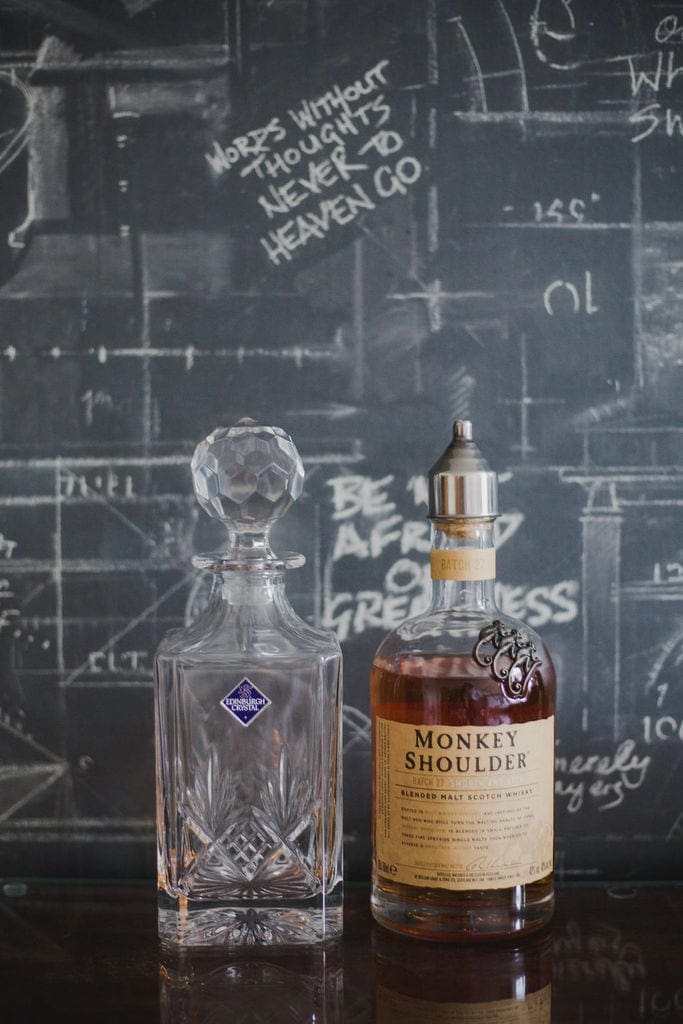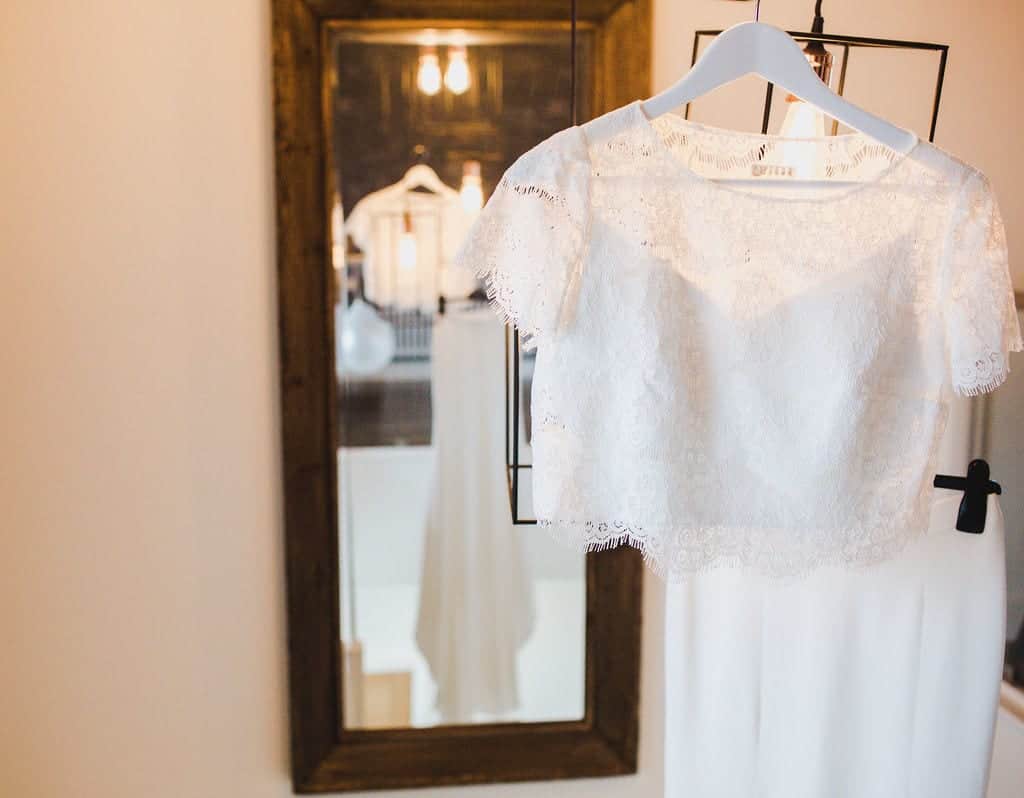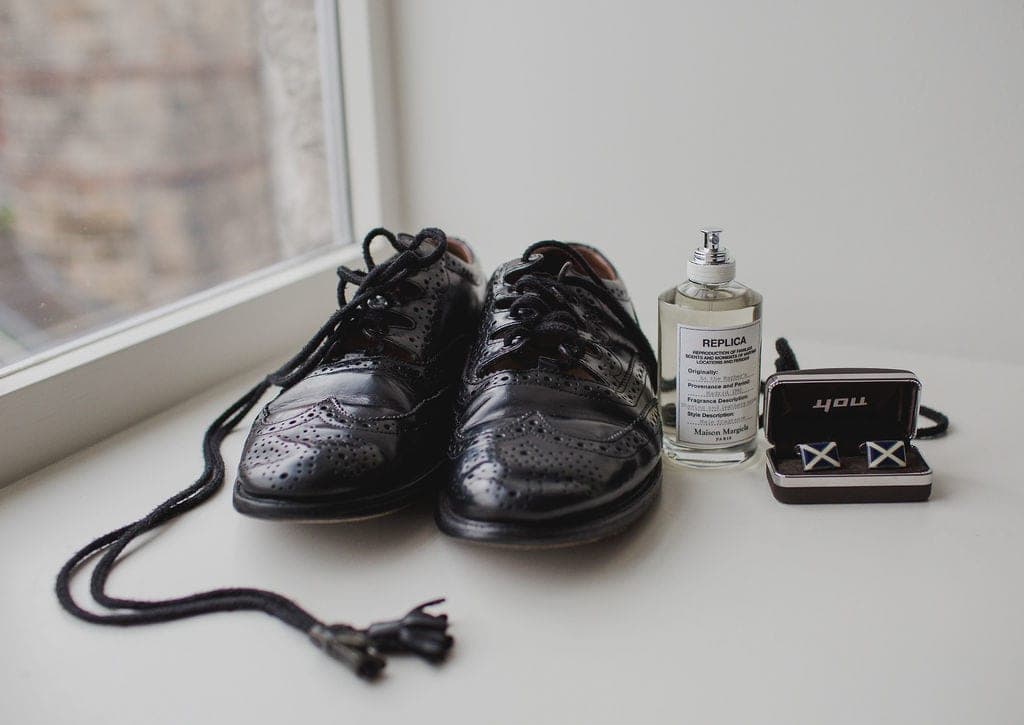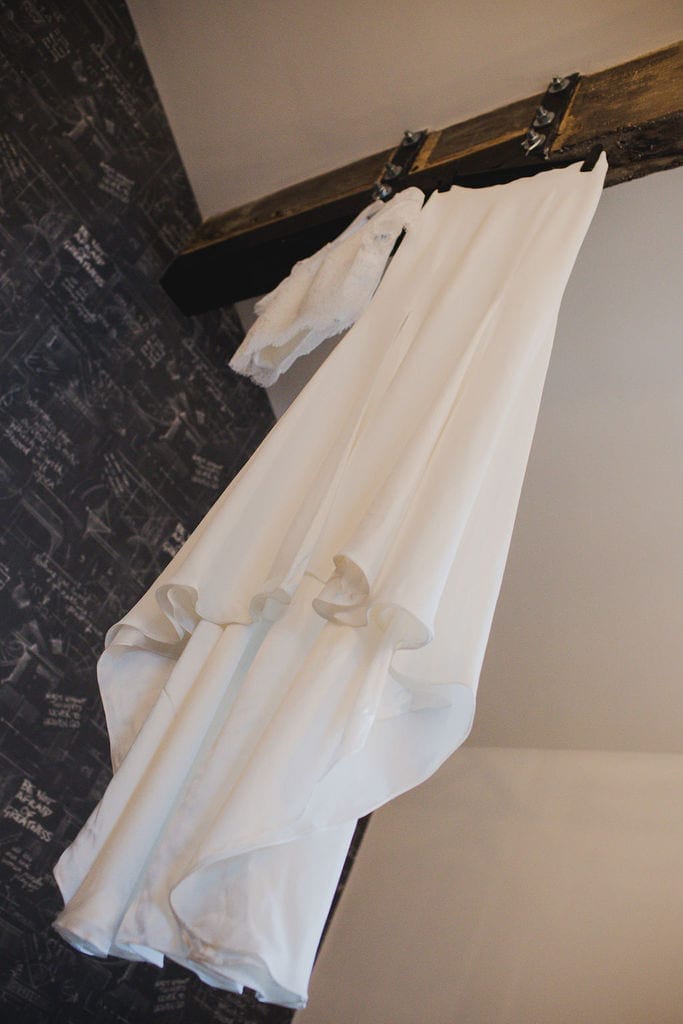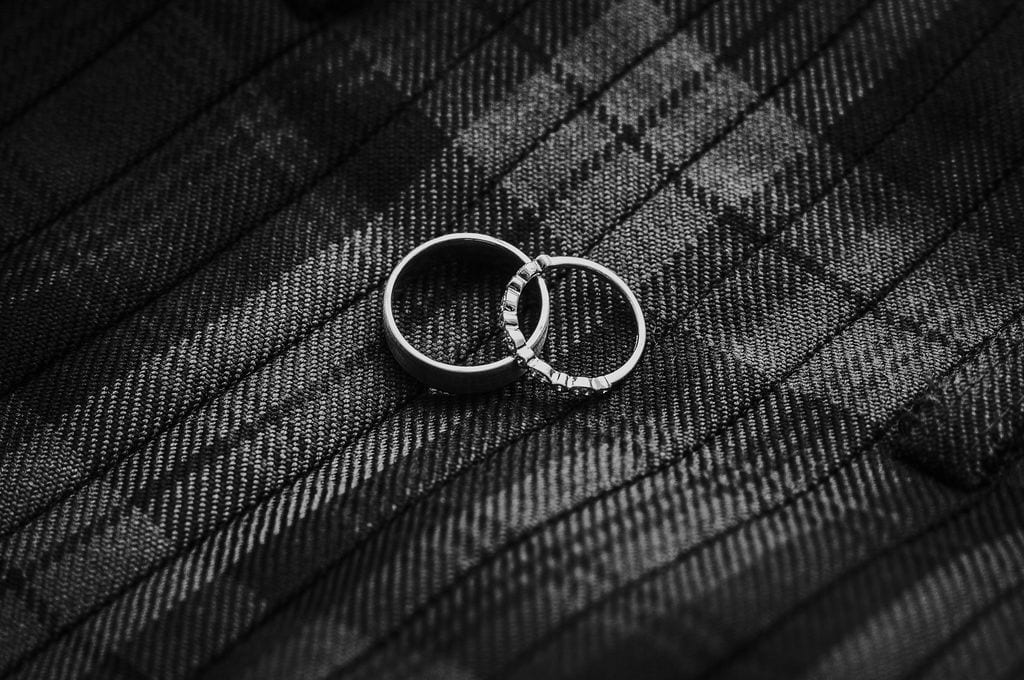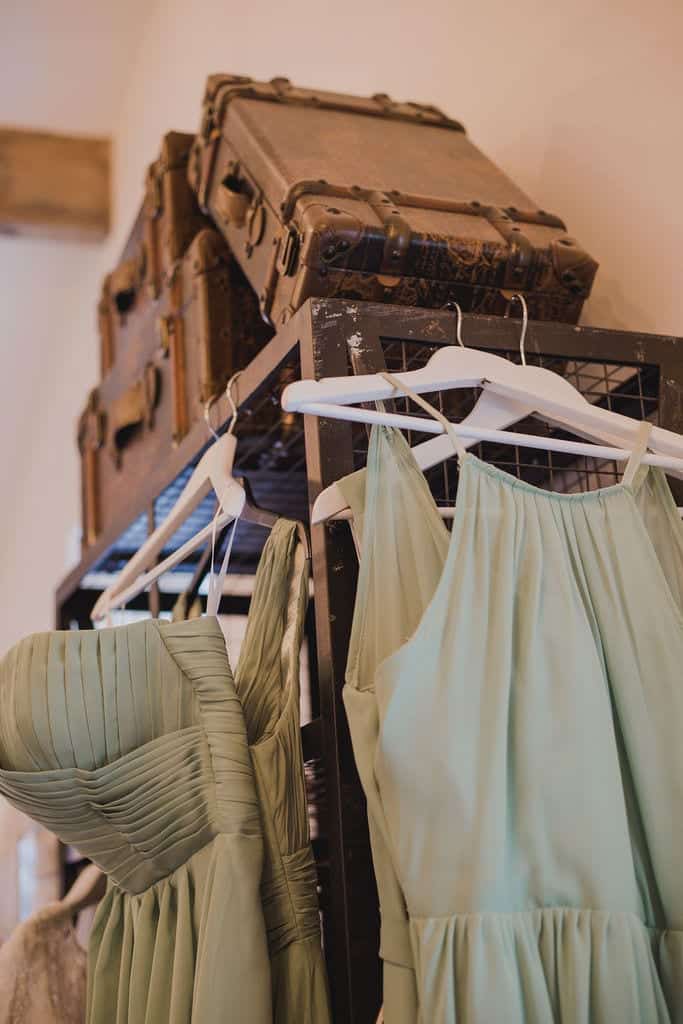 Where did the wedding take place?
Ella and Fraser had a Summer wedding at Holmes Mill. The venue still has the steam engine preserved in situ. There is an amazing beer hall downstairs with one of the longest bars in the UK and in the back you can see the on site brewery. The whole style of Holmes mill is amazing, right down to the tiny details.
One of my favourite parts was having the penthouse suite to get ready in with all my bridesmaids. It is a stunning huge room that gives us plenty of space. They have it beautifully styled and was a lovely backdrop for pictures in the morning.
We chose Holmes mill as it was the first place we visited and instantly fell in love with it. It ticked all the boxes, relaxed, looks amazing we loved the industrial vibes, a brewery on site and a reasonably priced pint. We had friends and family coming from a lot of different places so there wasn't an obvious location that stood out immediately, but when we found Holmes mill it seemed perfect as Clitheroe is somewhere I (Ella) went to a lot as a child as my mums family live close by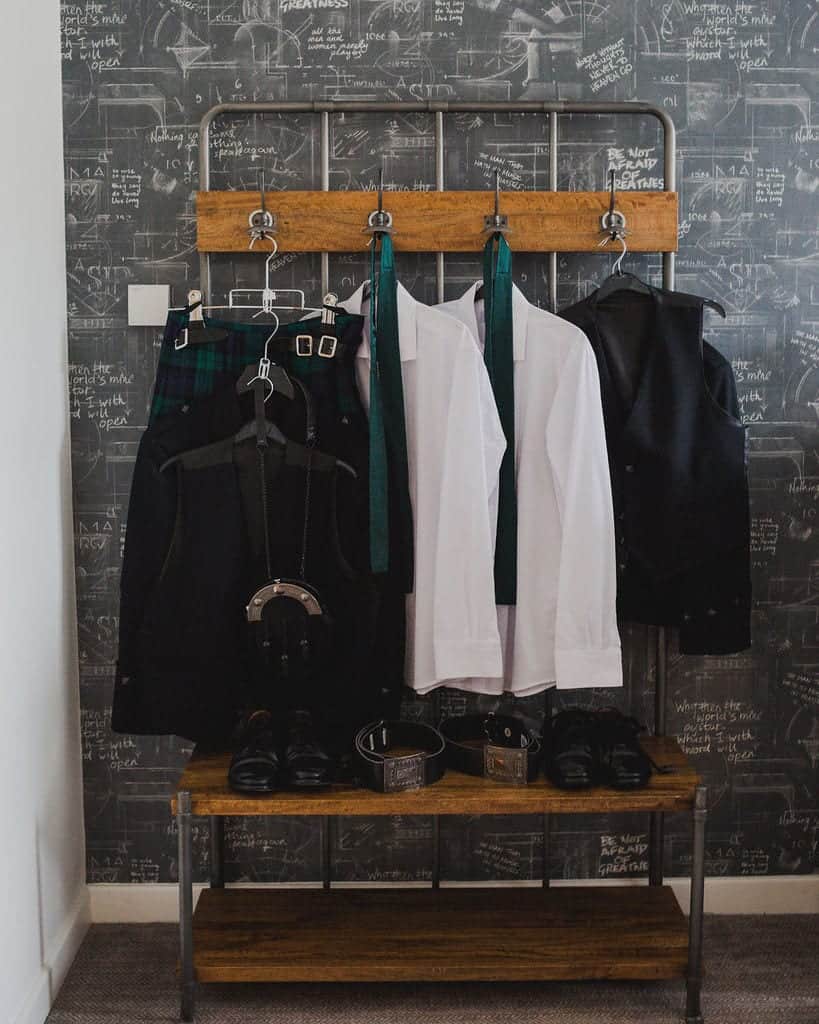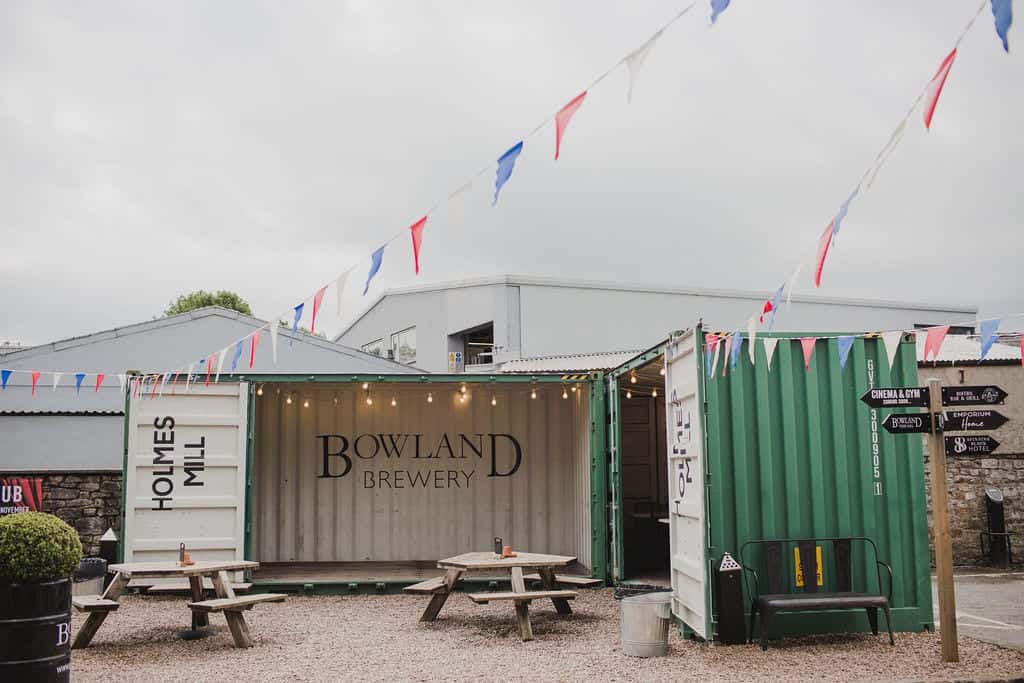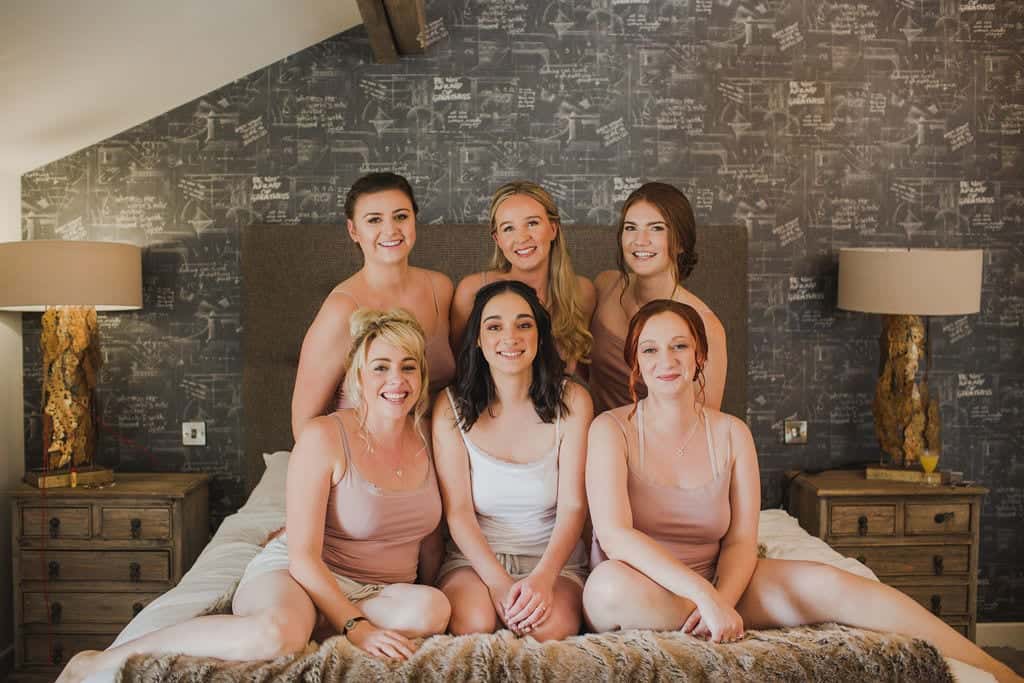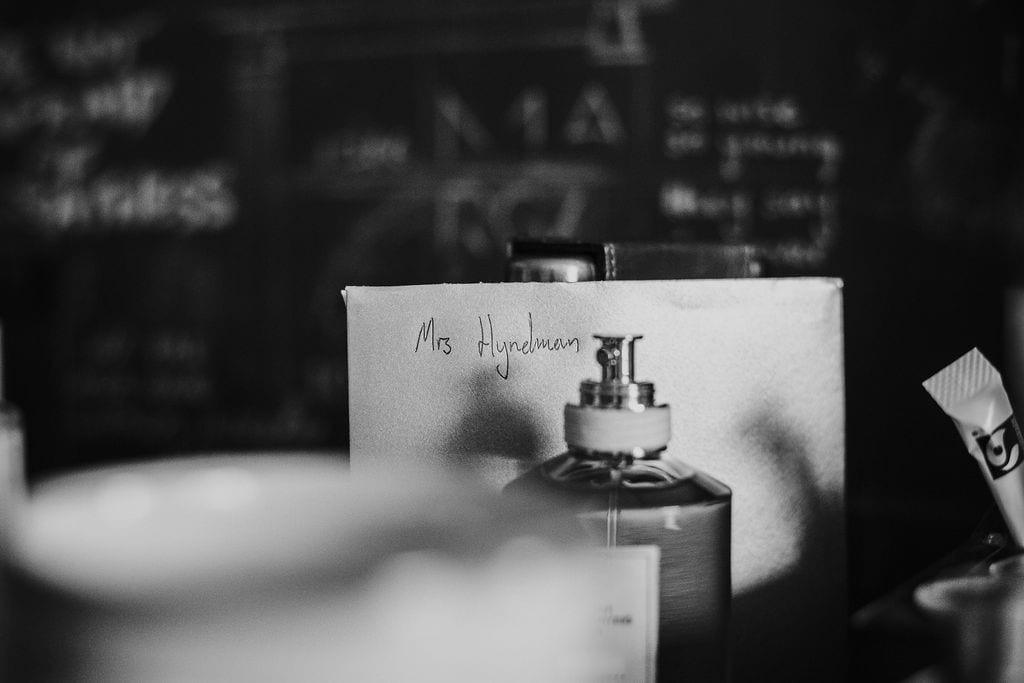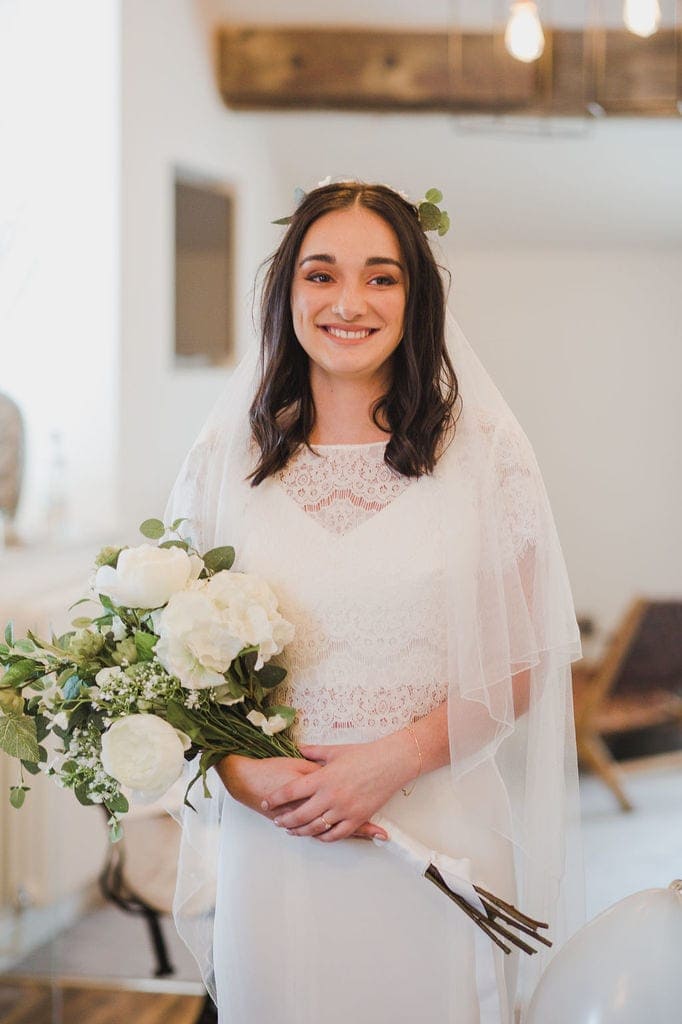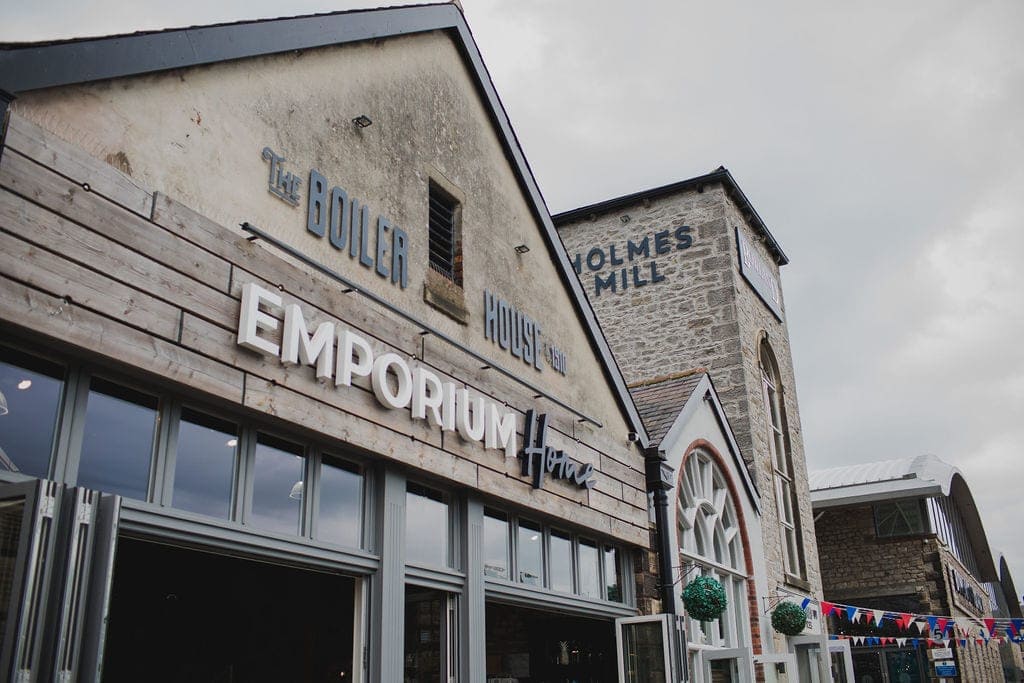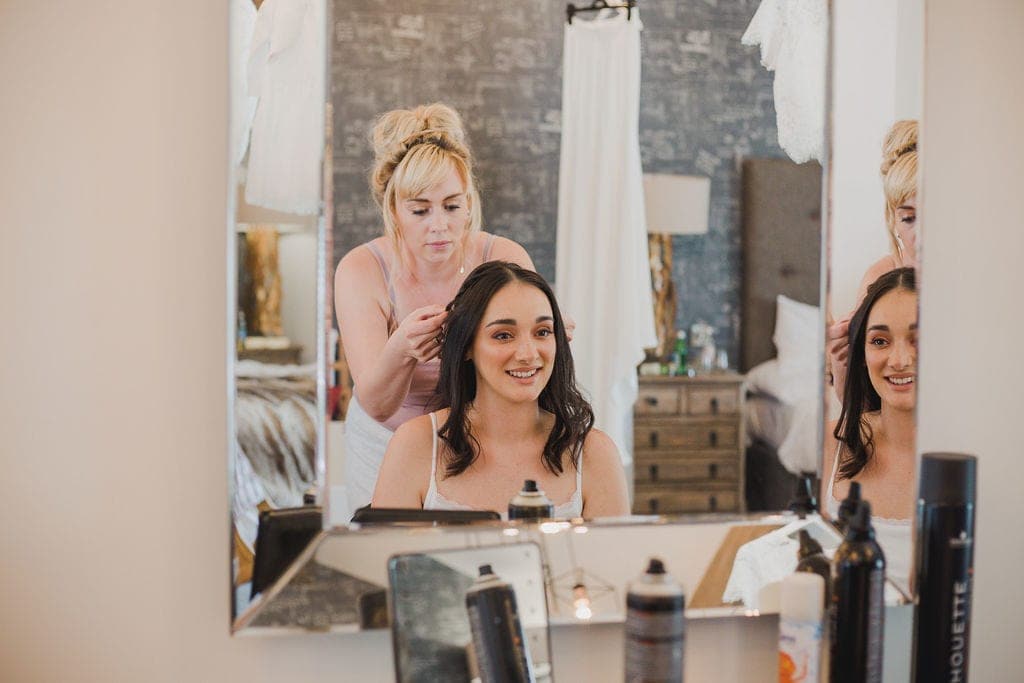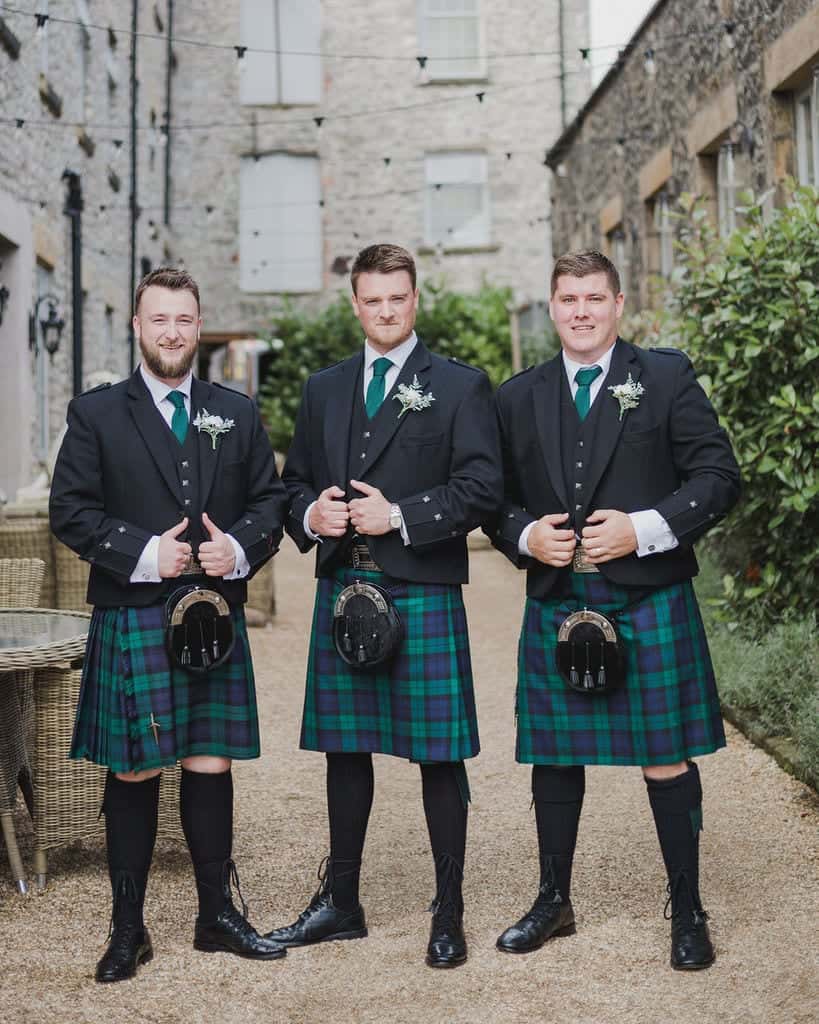 My dress was exactly what I wanted and I couldn't have been happier with it!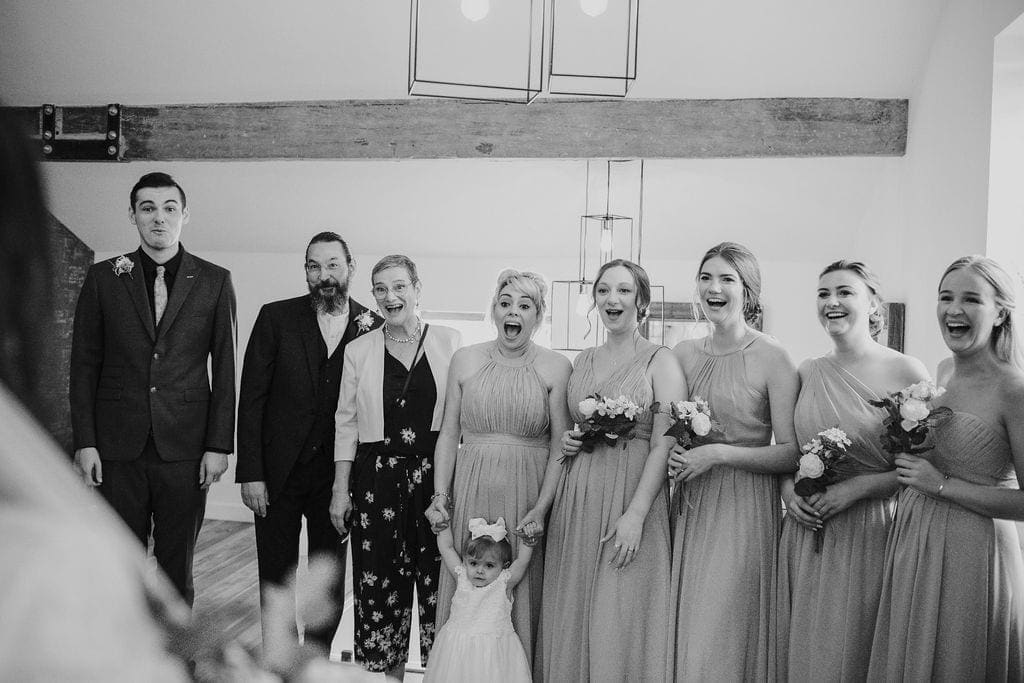 Our things our way
We knew we didn't want the traditional 3 course sit down meal. So we went with Pie & Mash, followed by Eton Mess for our wedding breakfast. Then later on in the evening we had bacon and fish finger sandwiches, they went down a treat! We did most of the decorations ourselves, including the table decorations, copper arch and flowers. I have to give a huge thanks to my bridesmaid Liv for helping me put everything together and being overall a creative genius!.
One of the most important things for us was that the day reflected who we are, and that people could just relax and enjoy the day. Holmes Mill was amazing for this as everything is on site, including the hotel, shop, bar, and even a Gelateria.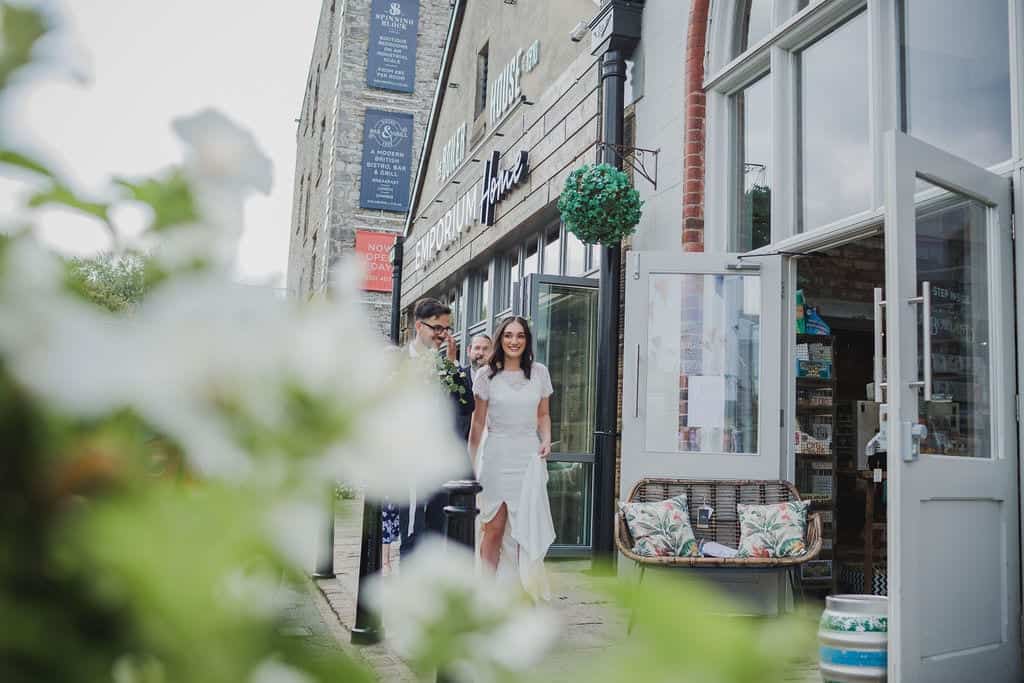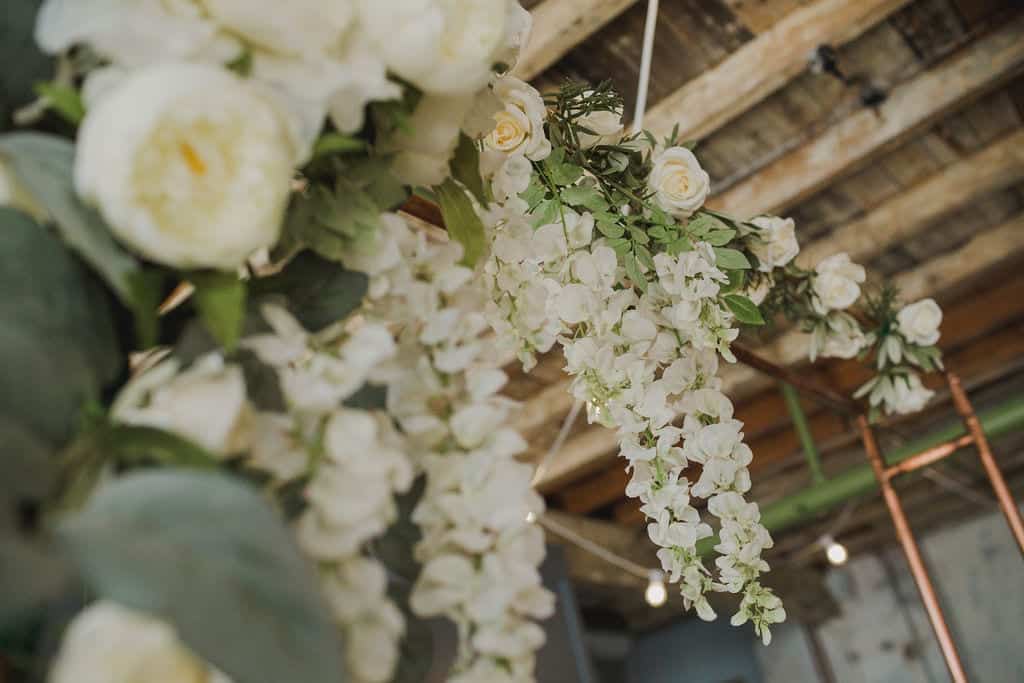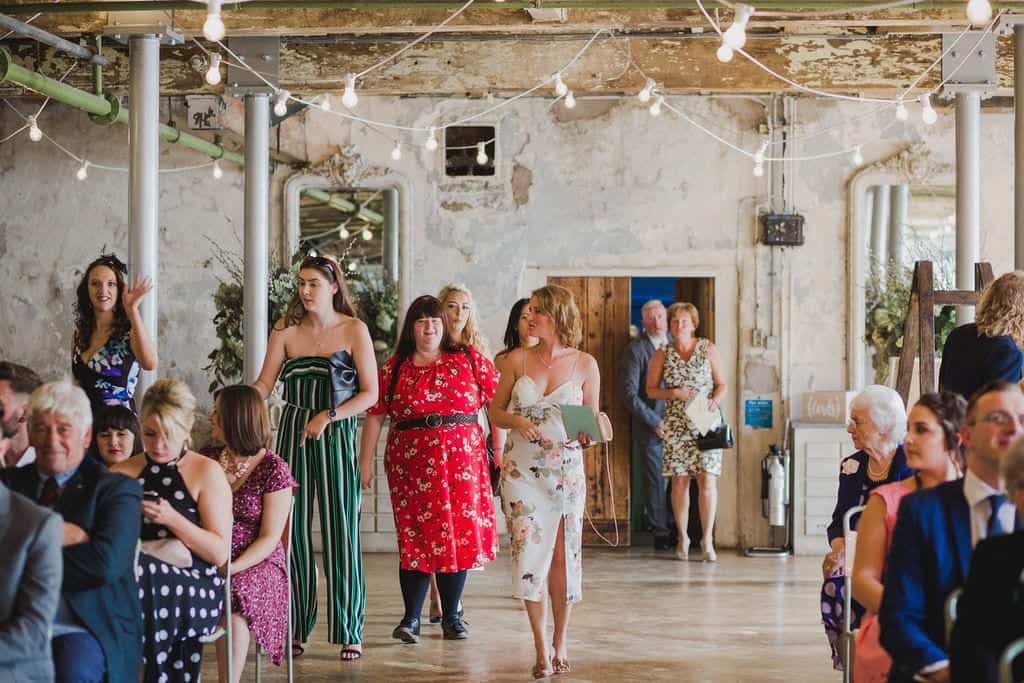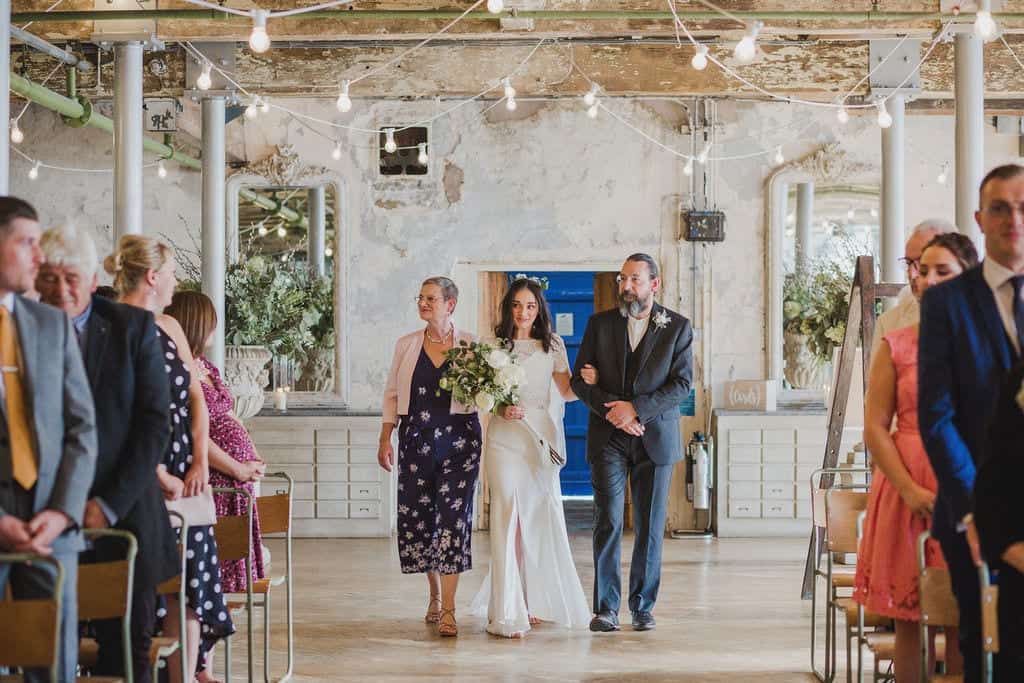 What did you wear?
My wedding dress was a bespoke bridal gown made by a lovely lady called Keely, at Luna Bride. Keely was amazing and so accommodating, she has a range of dresses she makes in her studio in Harrogate, as well as bespoke dresses. I tried a few of her dresses on, but knowing that I wanted a two piece outfit Keely was more than happy to design a custom piece for me. She worked so hard to ensure it fitted perfectly!
Fraser and his best men wore highland wear hired from Slaters in Leeds. They wore black watch tartan with an Argyll jacket and gunmetal grey accents with accessories.
My Bridesmaids wore sage green chiffon dresses. The dresses were chosen by each bridesmaid, depending on which style they preferred but all being the same colour. They were bought from YS dress in Stockport, I found them on Facebook.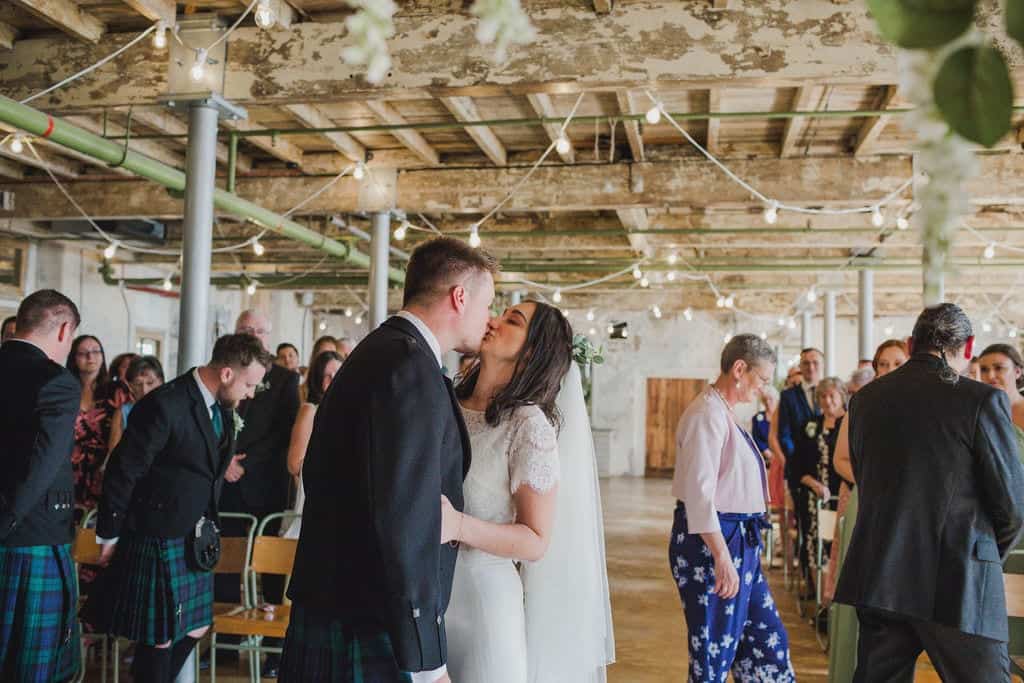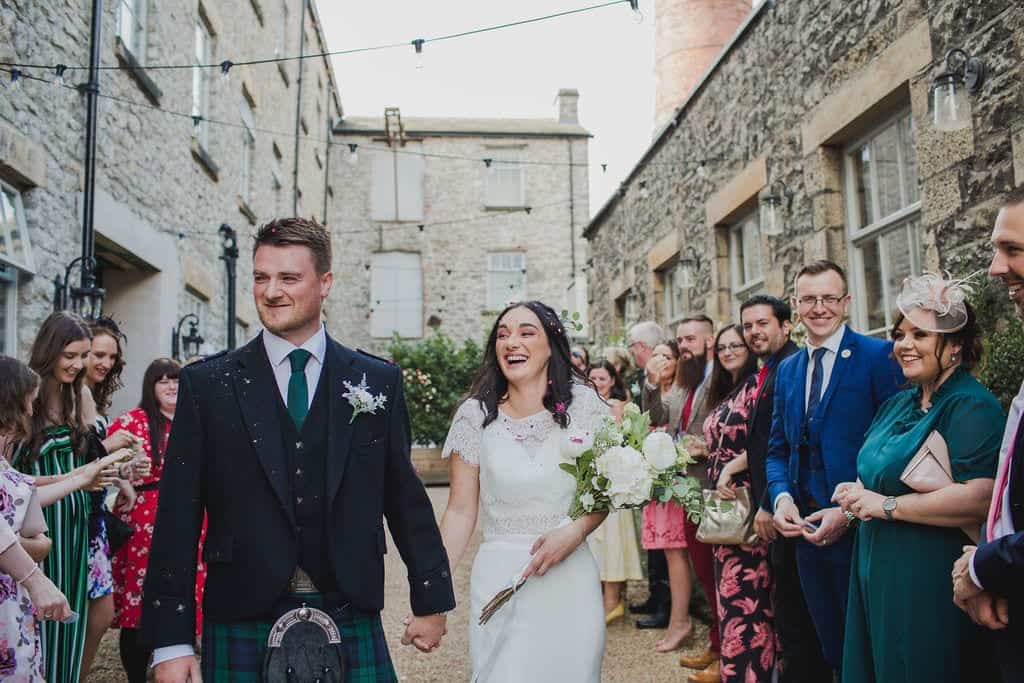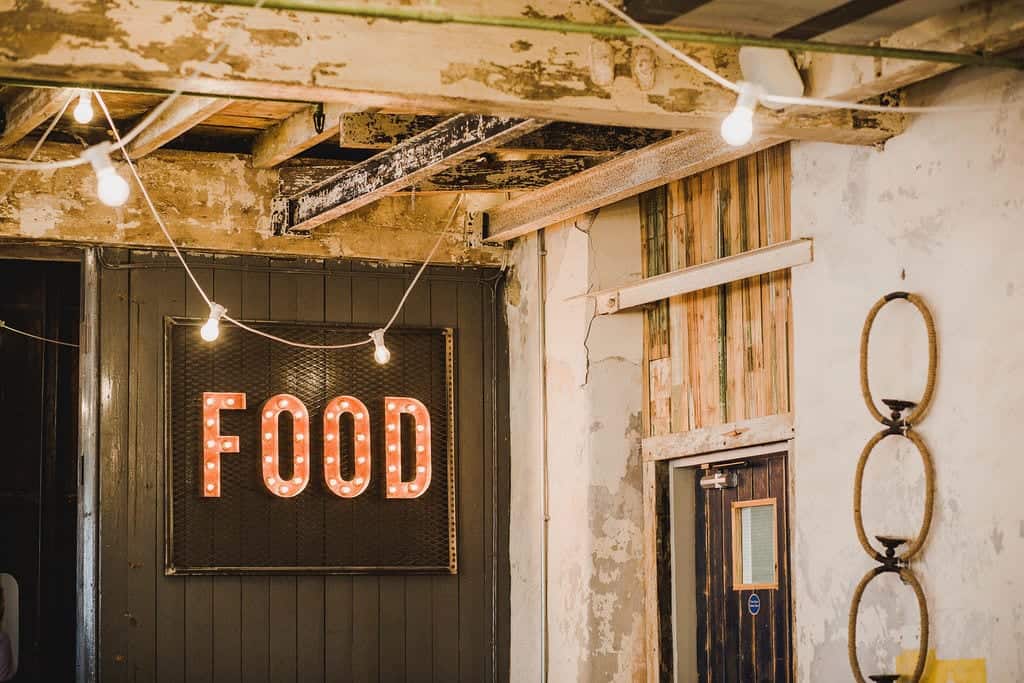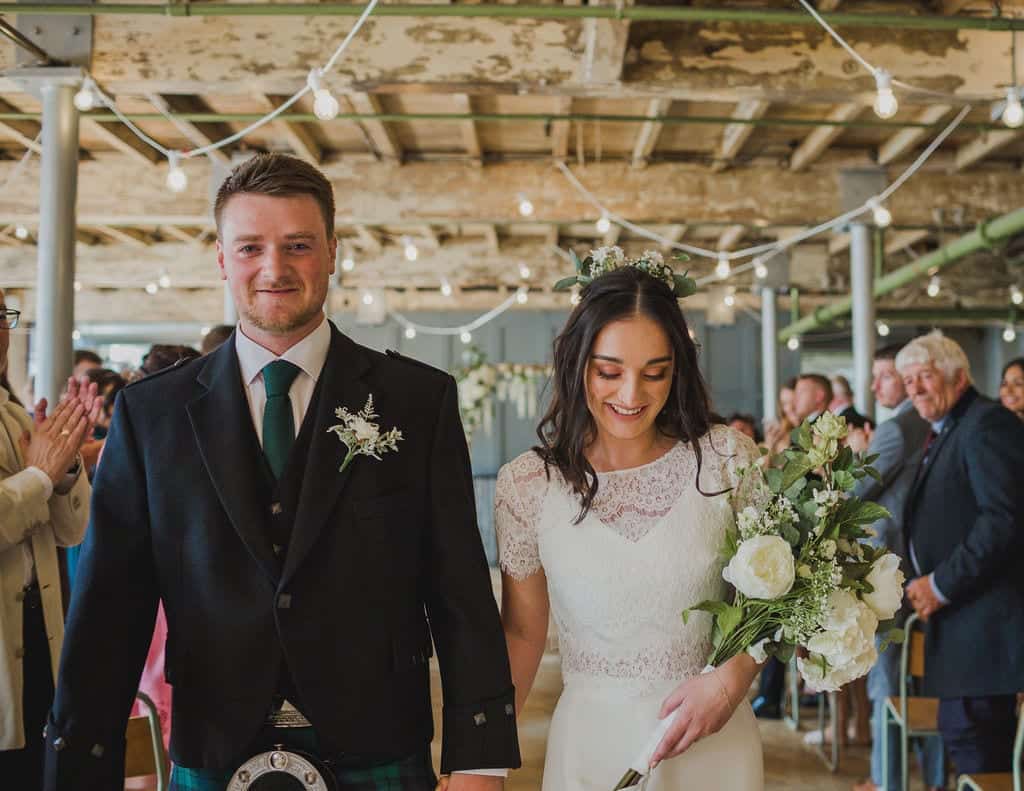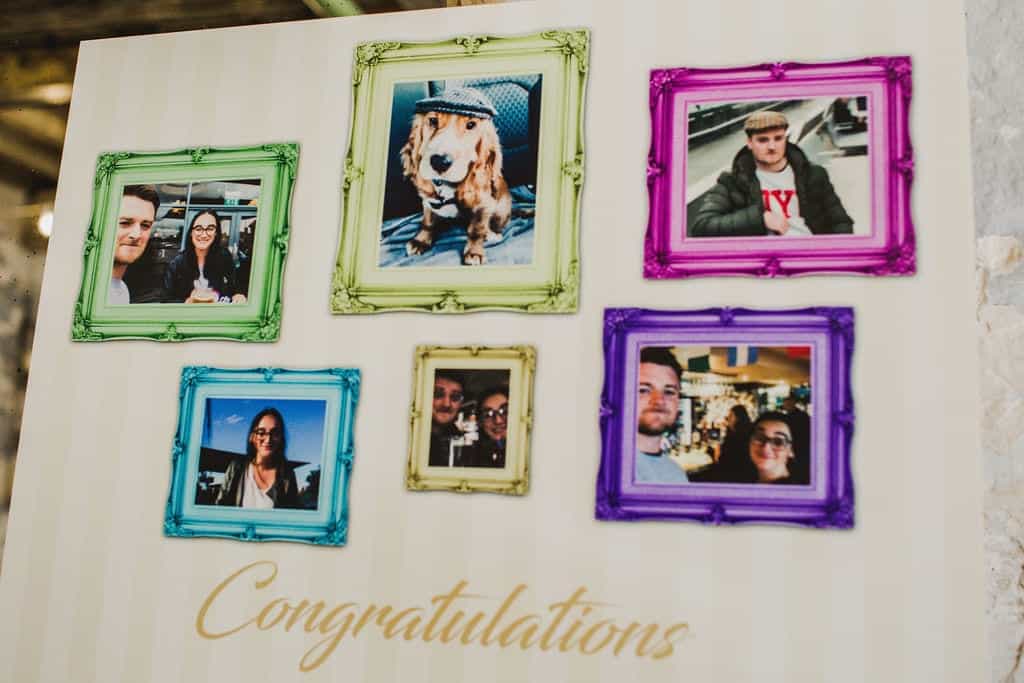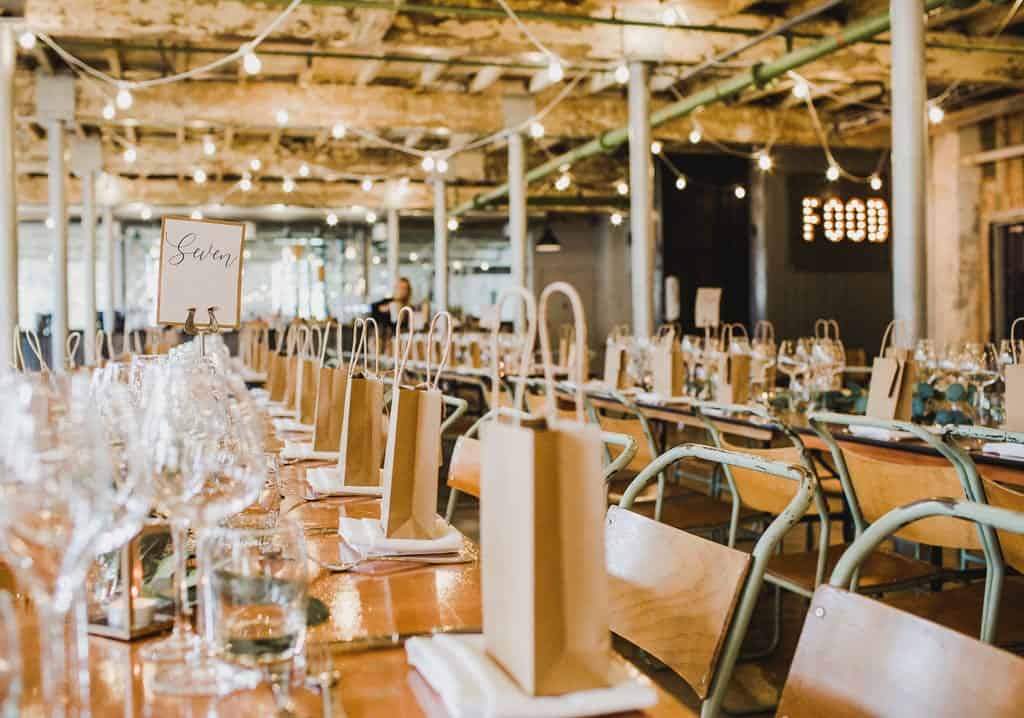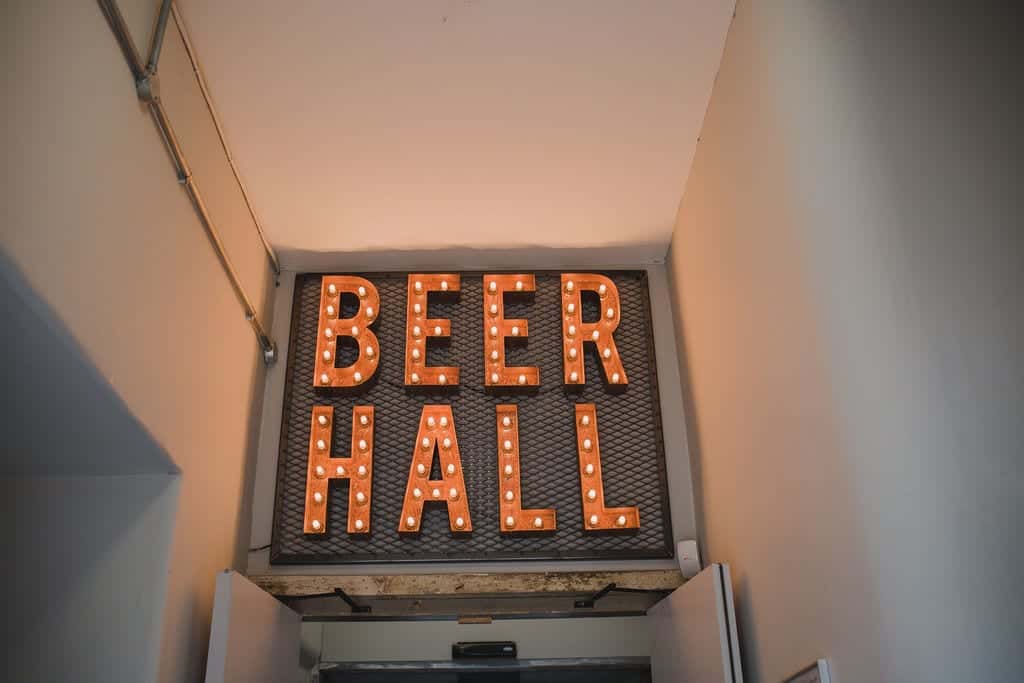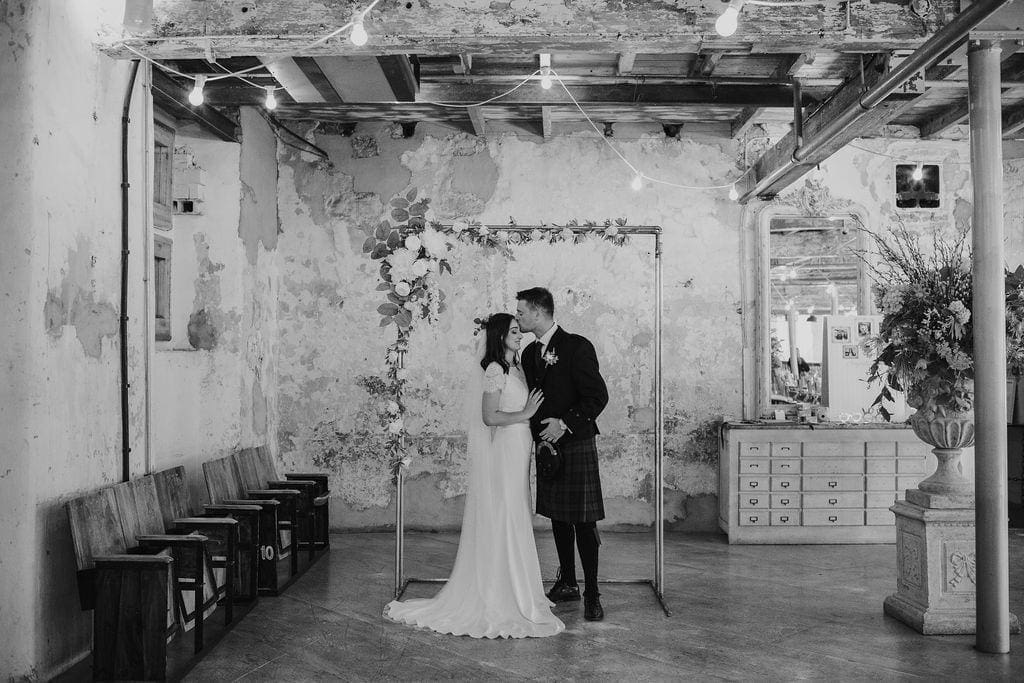 WE KNEW FROM THE OUTSET THAT WE WANTED TO DO A LOT OF THE LITTLE BITS OURSELVES AND WANTED OUR DAY TO REALLY REFLECT WHO WE ARE – INCLUDING INCORPORATING FRASER'S SCOTTISH ROOTS WITH THE KILTS AND HAVING IRON BRU AND TUNNOCKS TEA CAKES FOR OUR FAVOURS.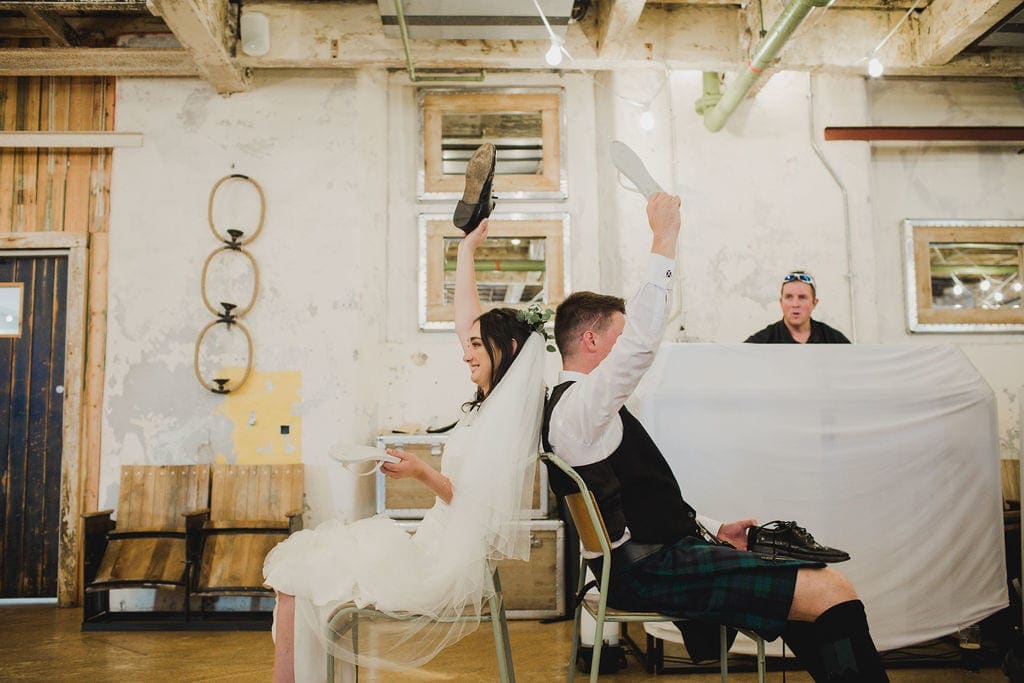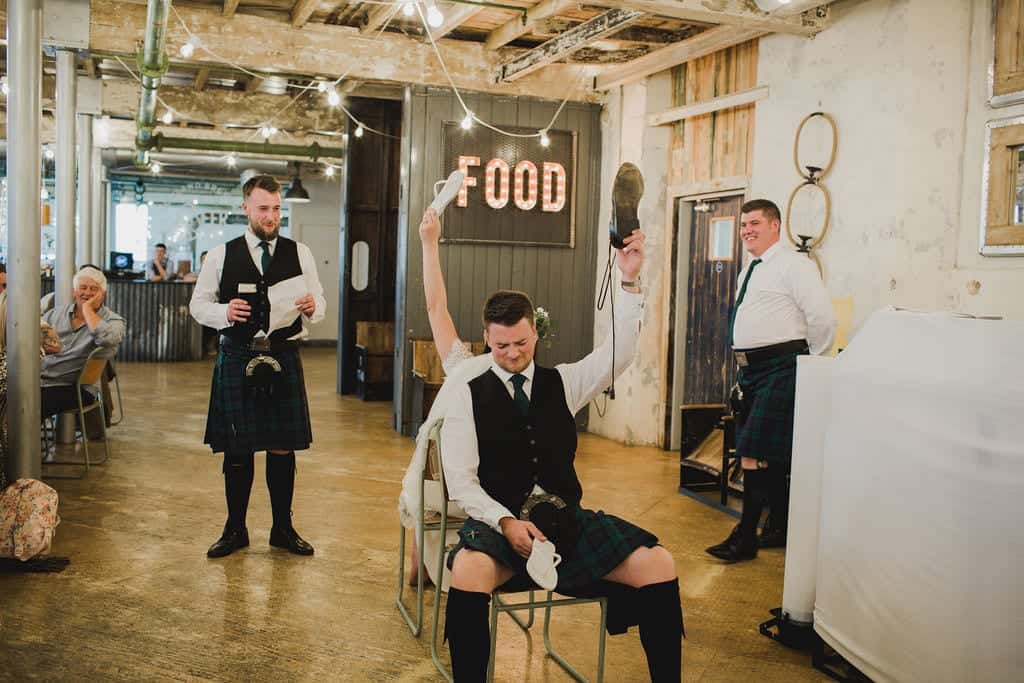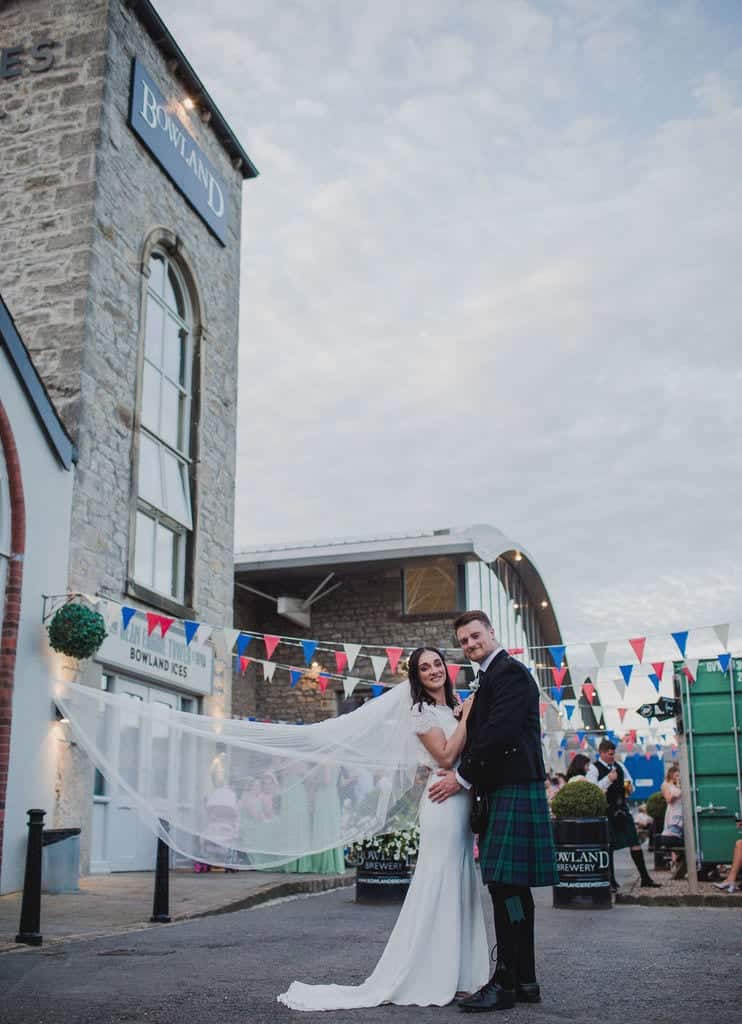 We loved our day
Our wedding day was undoubtedly the best day of our lives. It was perfect for us in every way and surprisingly ran so smooth from start to finish. It was so amazing and overwhelming having all the important people in our lives in one place. Given that for us our family and friends are dotted all over and we couldn't have felt more loved.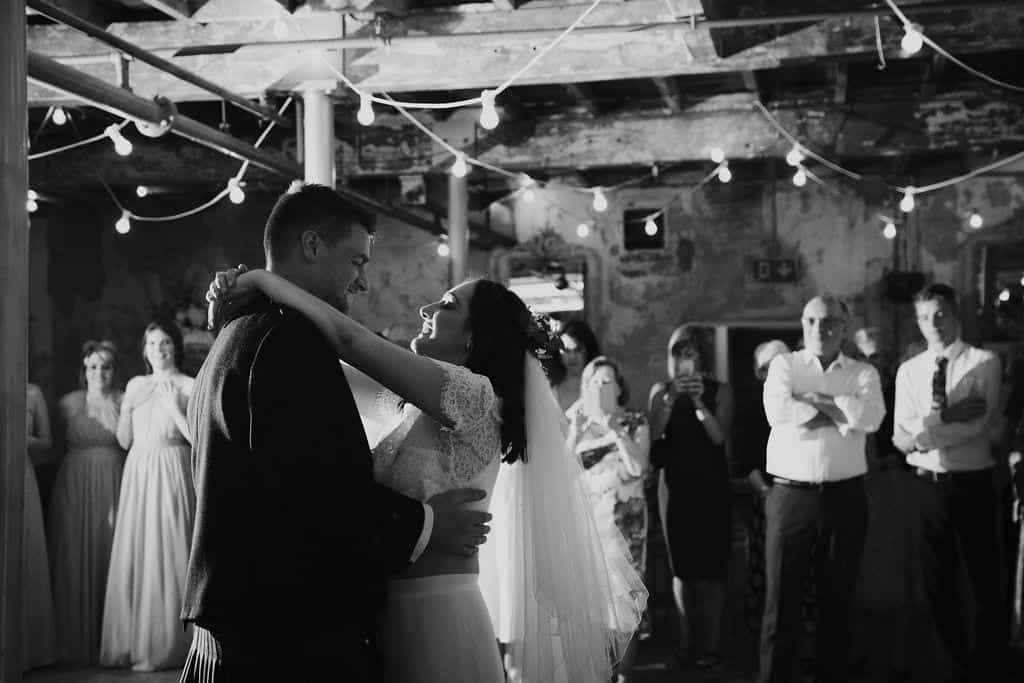 Check out our latest real wedding blogs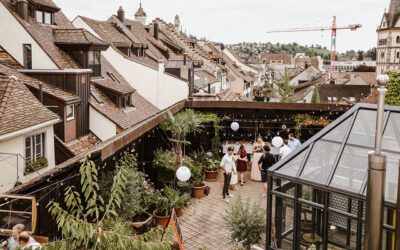 Switzerland Wedding Today on the blog we have a wedding in the picturesque old town of...