HOW DO YOU CHOOSE A WEDDING VENUE?
You've just got engaged! Congratulations! Now, how to do you choose a wedding venue?
Now the fun part starts. So, you probably already have a vision of how you want your wedding to look and feel. but how do you find that WEDDING venue. to host your dream wedding day? Maybe you're completely overwhelmed by the choices out there. either way don't panic! Stick with us. we are going to give you the best how to choose a wedding venue guide.
We'd like to share with you a few insider tips. to help you compare venues and choose your perfect wedding setting.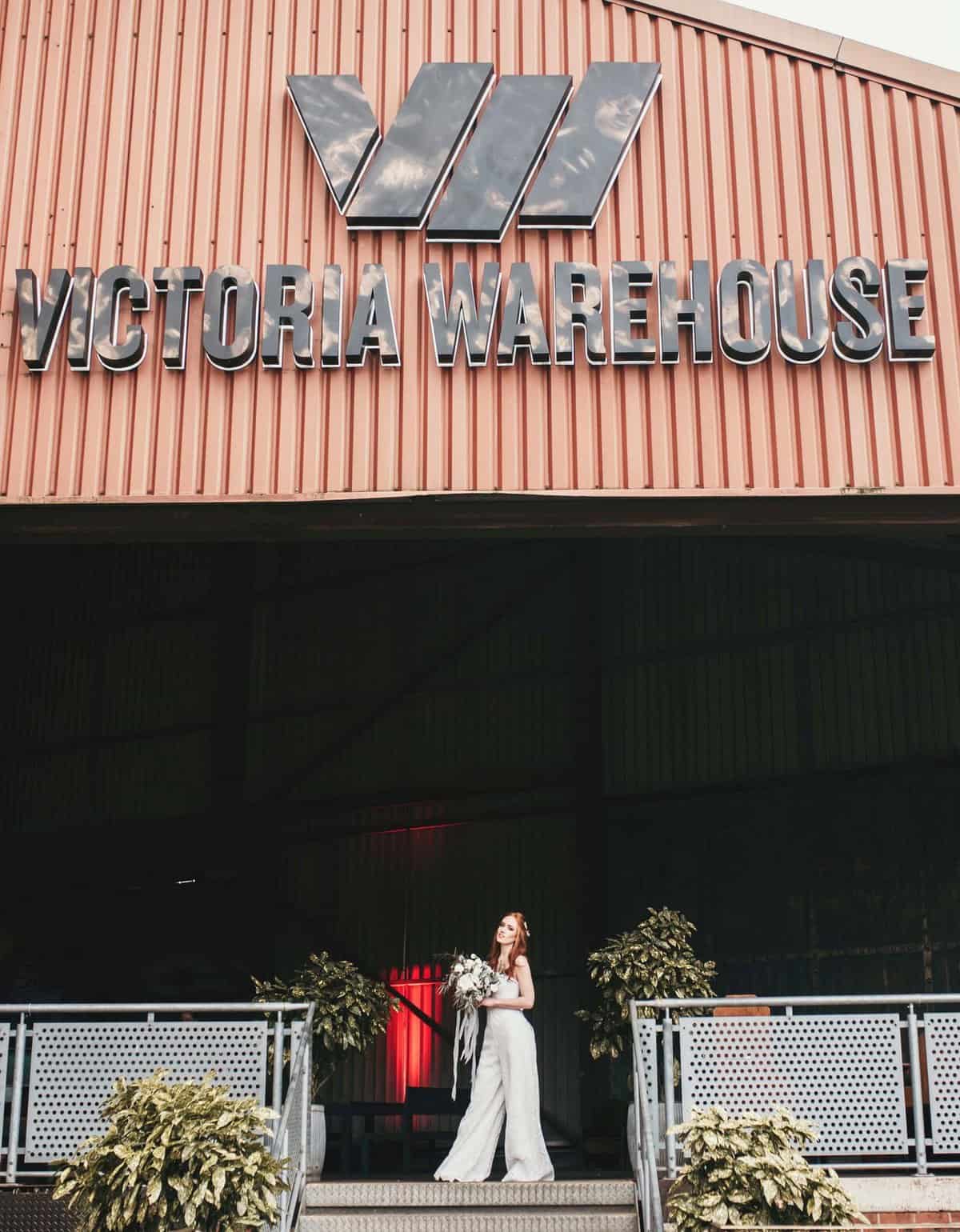 How do I choose a wedding venue?
First of all, remember the internet is your friend. We bet you have been scrolling Instagram. pinning on Pinterest. and Googling until the early hours since your engagement. Now you feel like a deer in the headlights. LET ME GUESS it's all getting confusing? Don't worry we have you covered. keep researching as this is great. It takes a lot of the leg work out of your search. Keep at it! make a shortlist of potential venues. ONES you'd like to visit that fit the brief for your wedding.
Choosing your dream wedding venue. is very much like choosing your dream home. You look at lots of brochures, photographs and descriptions. then you decide which ones you'd like to view. 
Create a shortlist
Before you start to create your shortlist. make a comprehensive list of your 'must haves'. These are the essential things that you would never consider being without on your big day. Next add the 'would be nice to have' items to the list. finally, the 'icing on the cake' things. These could really help you decide. if you get down to a final choice of two or three venues.
Try your best not to veer from your essential list. even if you think you have found a great venue. You don't want to compromise on your special day. Viewing your venue is essential. Just like house hunting. you will get a 'feel' for the venue as soon as you walk through the door. so make sure you spend some time looking around the venue. checking out all the rooms on offer.
If you are going for a blank canvas venue. such as an inner city warehouse or an old industrial building. EVEN a barn or a tipi. It can be difficult to imagine these types of venues styled for a wedding. so ask if you can visit when they are all dressed up and ready to party. this will help you create a vision for your wedding. then you will know if this kind of venue is for you.
Think about your style WHEN CHOOSING YOUR WEDDING VENUE
Think about your style. If you are hoping to have an alternative wedding. then looking at a formal traditional hotel to host your big day just doesn't work. However, if you are planning a more traditional celebration. a hotel may be the perfect choice. as they will have a ready made A wedding formula that is tried and tested. SO will usually run smoothly without a hitch.
But we figure that because you are here. reading our how to choose a wedding venue guide. you are more of an indie couple and you'll be sourcing your own cool suppliers to deliver you the perfect day.
So, let's get down to business! we'll give you the LOWDOWN on what to look out for.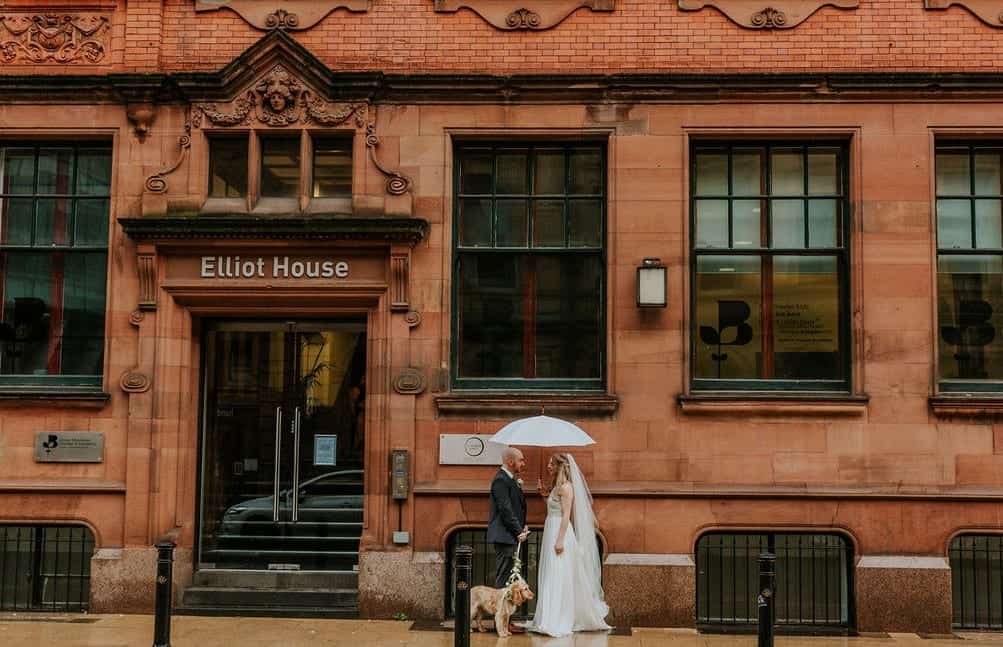 Maddie Farris Photography
Size Matters
WHEN CHOOSING YOU WEDDING VENUE, SIZE REALLY DOES MATTER. Have you considered how many guests are you inviting? As we write this our current situation limits us to a maximum of 15 guests. for clarification you can go to the government website. Hopefully, these restrictions will be lifted next Spring, but if you book a cavernous warehouse or a great hall. for 15 the place will feel cold and empty.
This can be overcome by hiring a great stylist to 'zone out' the area and create cosy corners. But if you are having an intimate ceremony and wedding breakfast. then choose one of the many more intimate venues on offer. Again, if you are having a celebration for hundreds of guests. trying to squeeze them into a venue that just can't accommodate the numbers. THIS will make the wedding seem overcrowded.
maximum capacity
Always check out the maximum capacity of the venue. Many have number restrictions for insurance and fire safety purposes. make sure all your loved ones will fit in comfortably.
Check out the size of tables you can have and how they will be set up. If you have groups of friends or family who you know will not want to be split up, then make sure the tables can fit them all together comfortably.
The enjoyment of your guests is so important, if you can see they are happy and having fun you will be more relaxed and have a fabulous time too.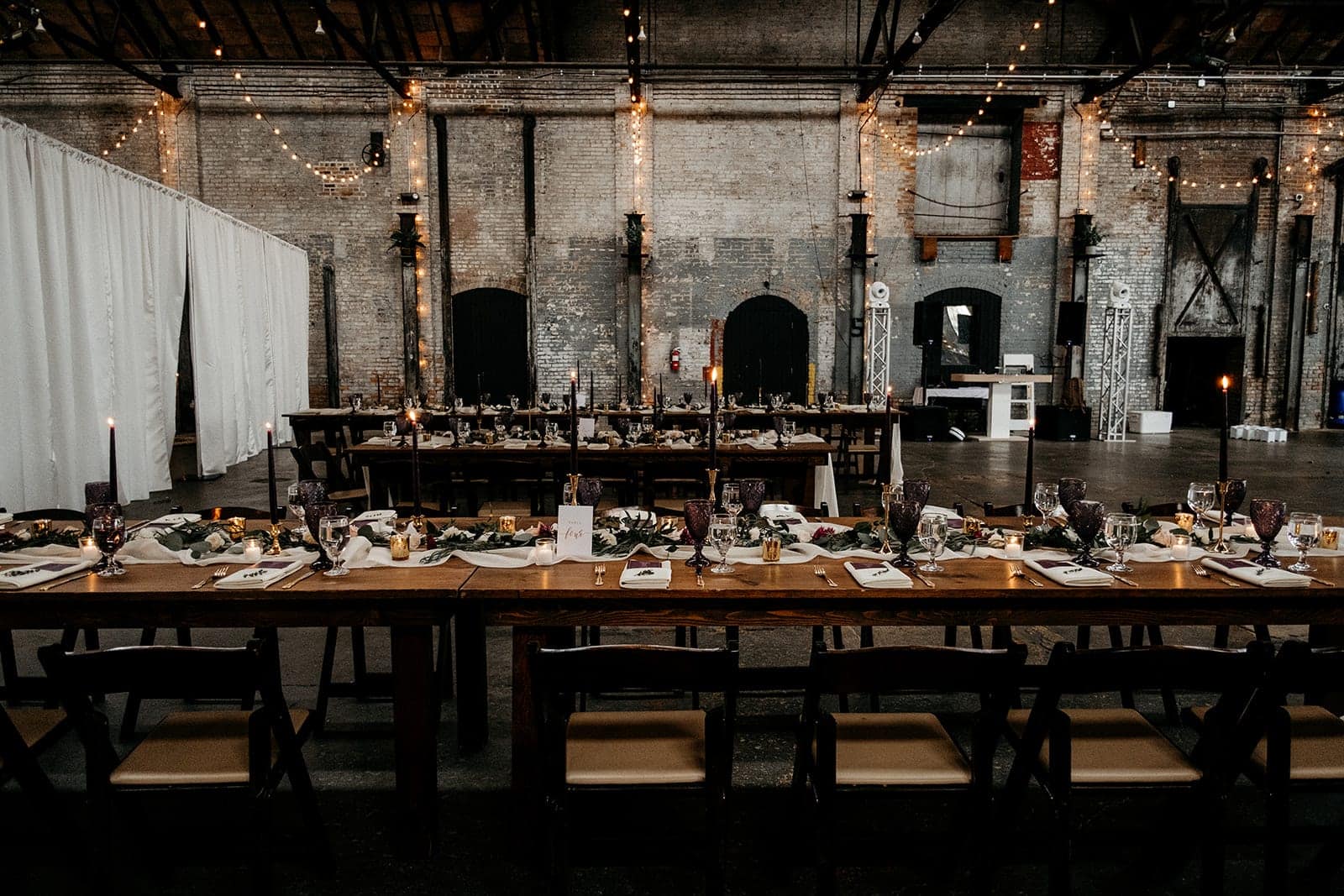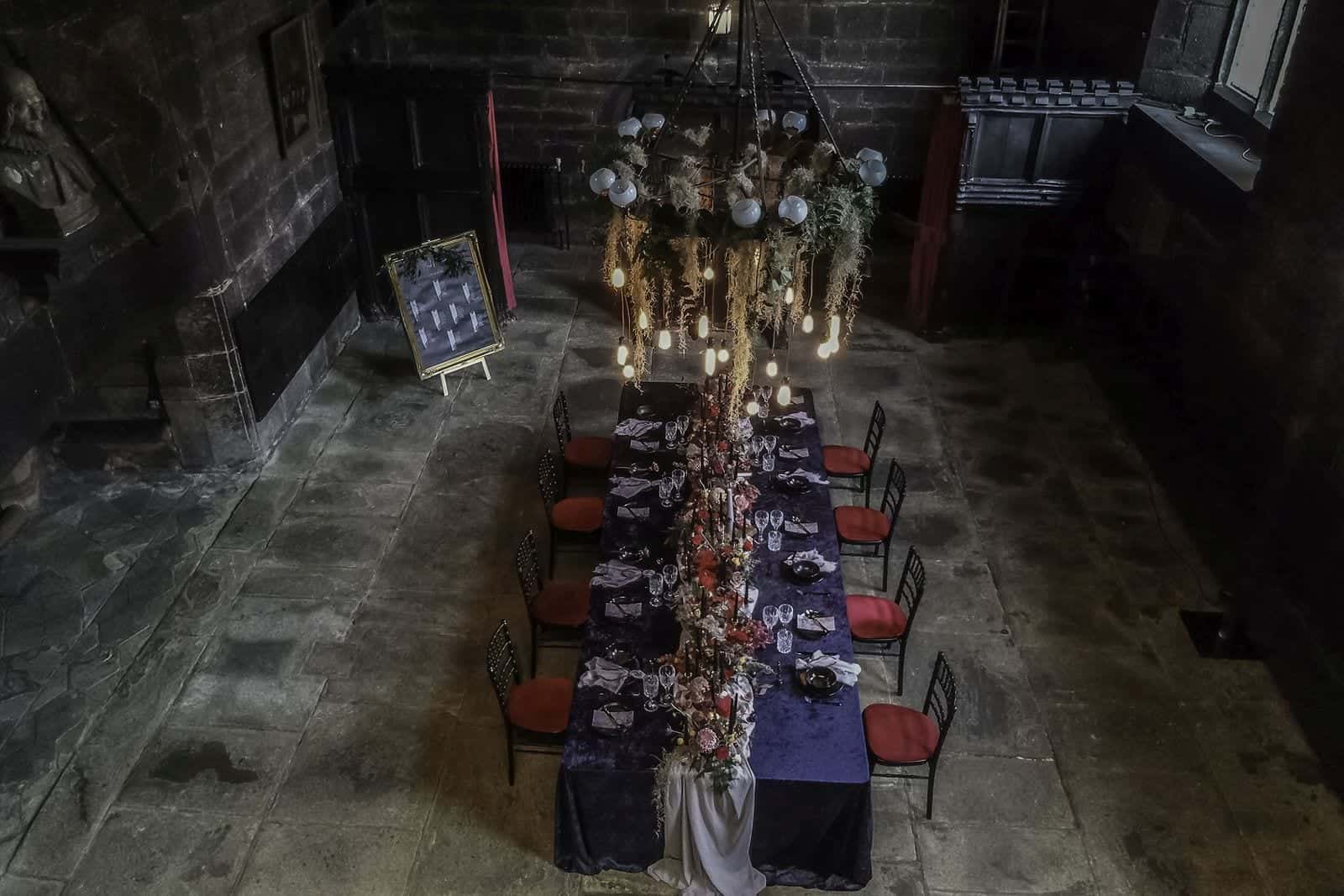 This blog is about how to choose a wedding venue
Location, Location, Location
Yes, you might love the thought of a tipi in the middle of a field miles from anyway but where will Great Aunt Maud stay? Your besties may love the idea of glamping in a field festival style, but will your more senior family members? These are things you do need to consider, but listen at the end of the day this is your wedding and sometimes you have to just go for it and work it all out, and trust us it will work out! So do consider the venue location in relation to where those people live that you really, really want to be at your wedding. If people are travelling from all over the country (or world) they will need accommodation nearby, and local taxi companies to ensure they get home, so make sure you check on these things.
Travel links
Check that the travel links are good? Is there a local accessible airport, is there a train station nearby that links to national rail lines, is there a motorway or decent roads links nearby? Is there plenty of parking at the venue or parking nearby for any guests who are driving? Many wedding venues have their own accommodation on site and can offer this to your wedding guests at a reduced rate.  This can sometimes be the deal breaker when you have your shortlist down to one or two venues. Always asks whether rooms can be discounted for your guests or if a free breakfast or welcome drink can be added to their accommodation package. As the saying goes, you don't know until you ask!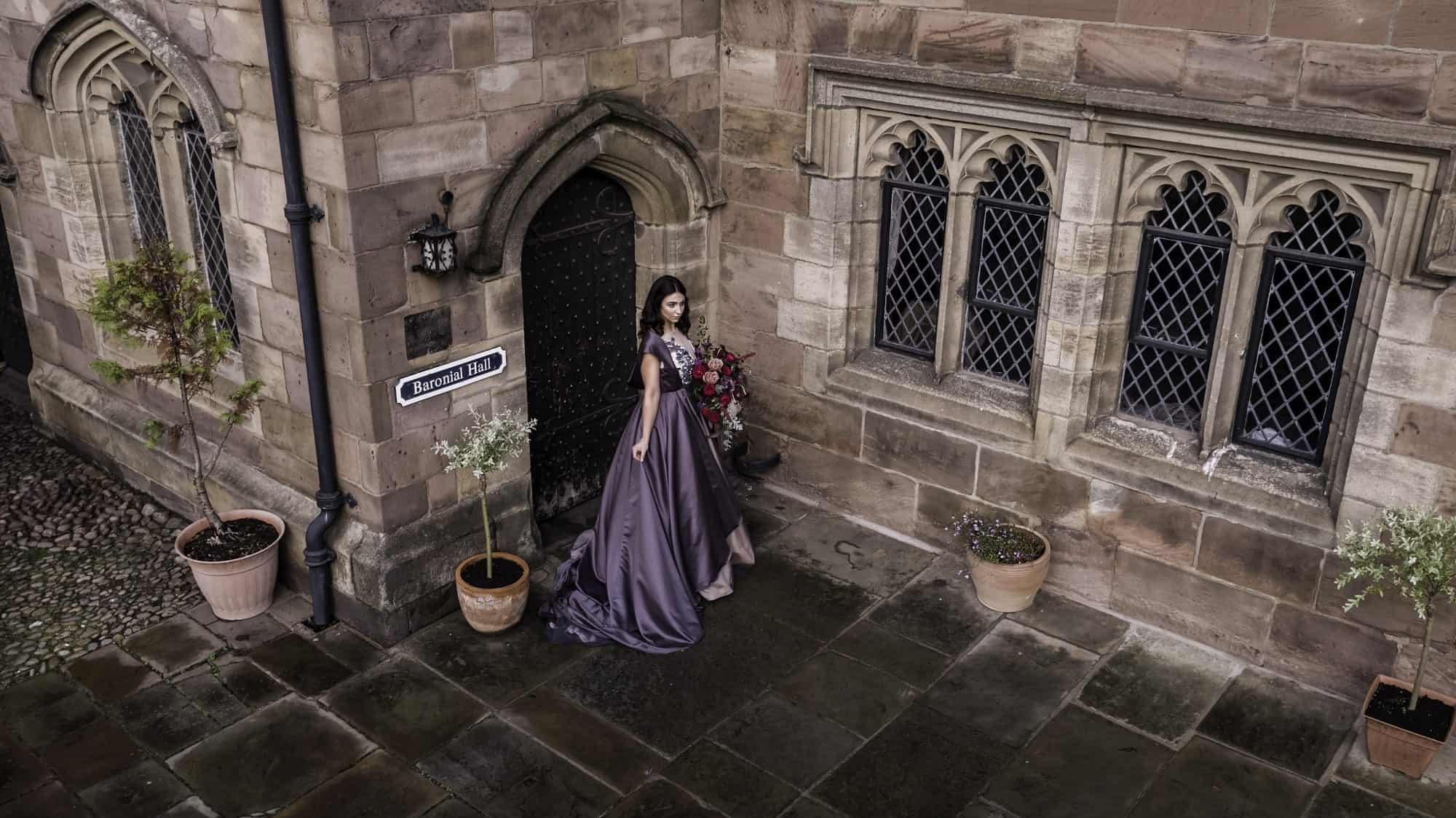 Show Me The Money
Always be mindful of your total wedding budget. You may be blown away by a particular venue but if it is more than your budget allows where are you willing to claw back that money from? Are you willing to spend less on your wedding outfits? Do you want to downgrade the food quality? Will you make your guests pay for their own drinks during your toast? Will you end up asking a family friend to bake the wedding cake?
It is so so easy to get carried away but if you have a tight budget try to stick to it or you will not have the whole overall wedding experience you envisaged.
While we are talking cash, ask about bar prices at the venue? Will they bankrupt your guests or you if you are offering a free bar? Are you allowed to bring your own booze? Also ask if you incur corkage fees if you bring your own drinks?
Hidden Costs
Are there any hidden costs that you haven't considered? Are there any charges for your post party cleaning? Is there a cake cutting fee if the catering staff are asked to cut and hand out the wedding cake? Are the linen and crockery included in the venue price or do these need to be rented separately?
In these uncertain times also ask about the venue cancellation policy. It's good to know if you would be able to postpone to a later date or have a refund if there were unforeseen circumstances, like a global pandemic!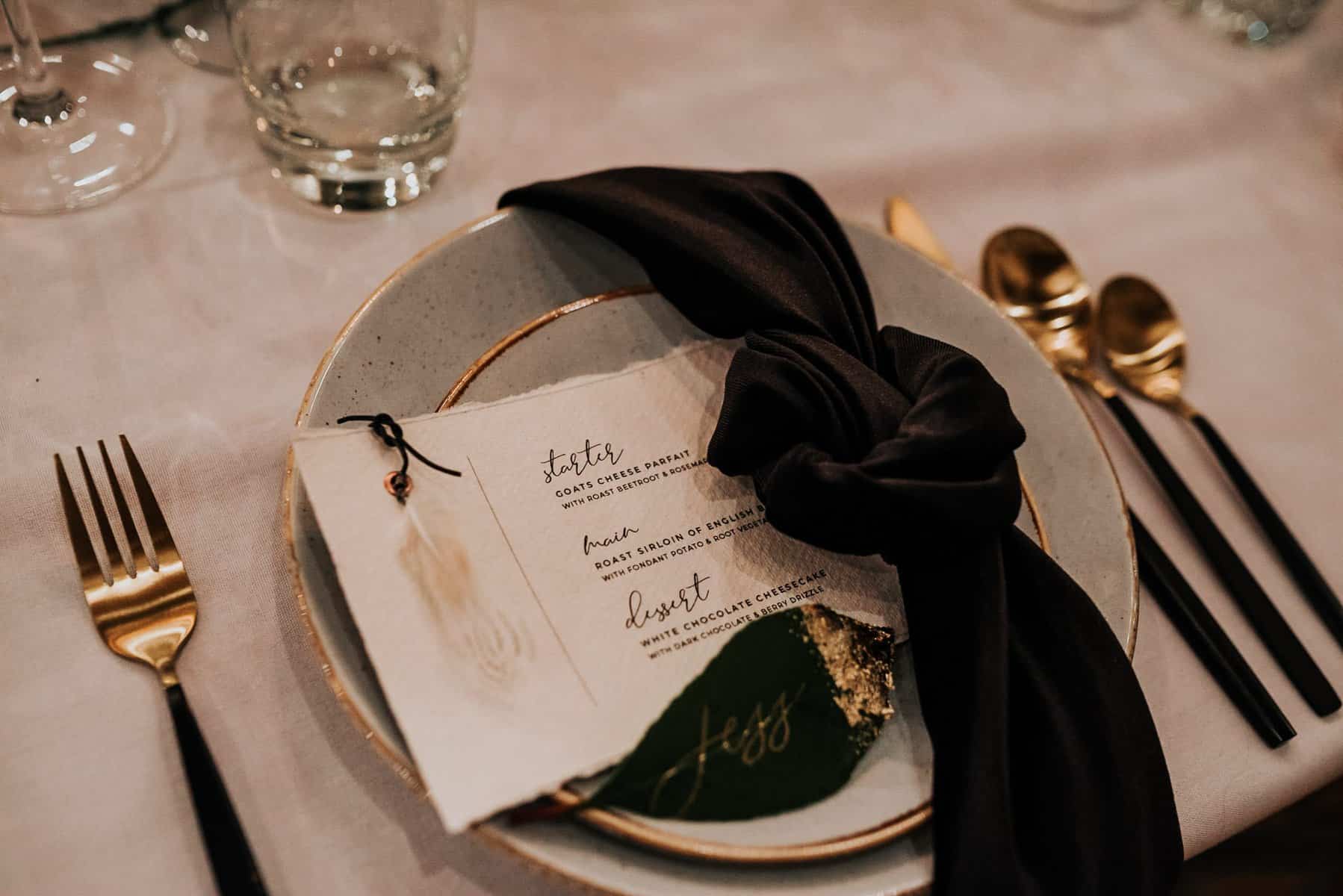 Jenny Appleton Photography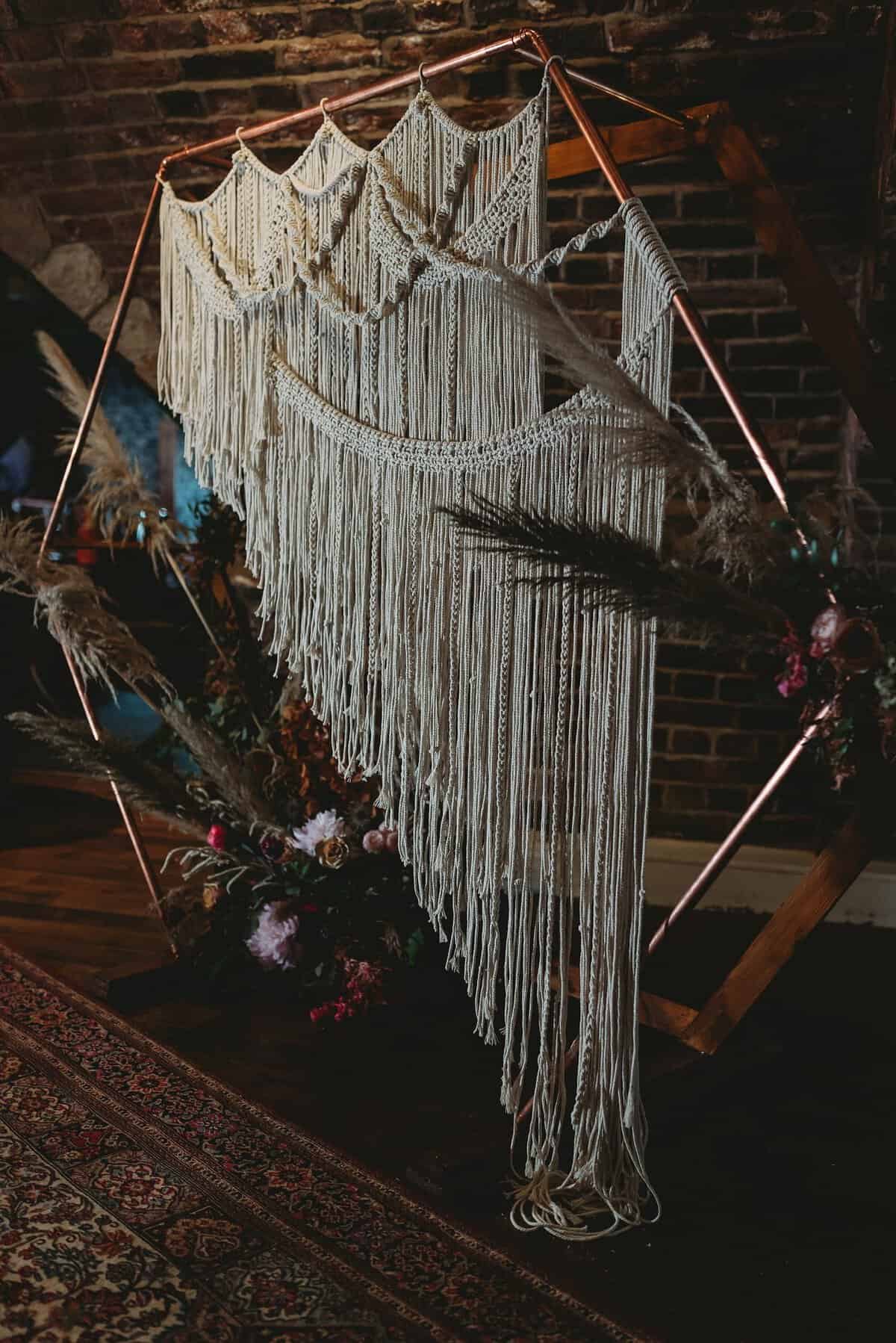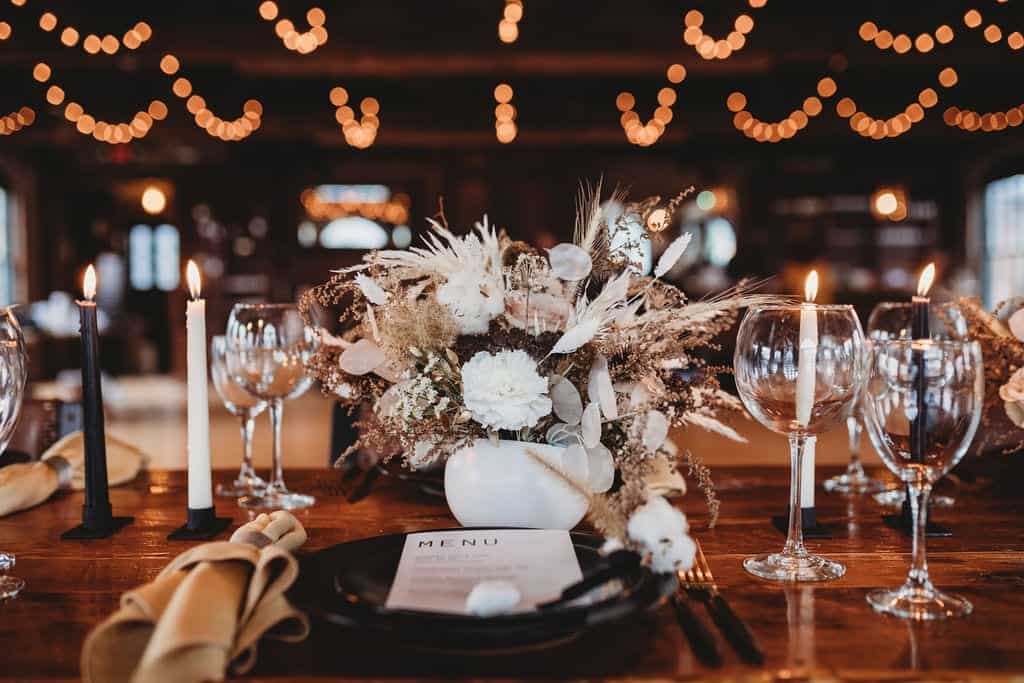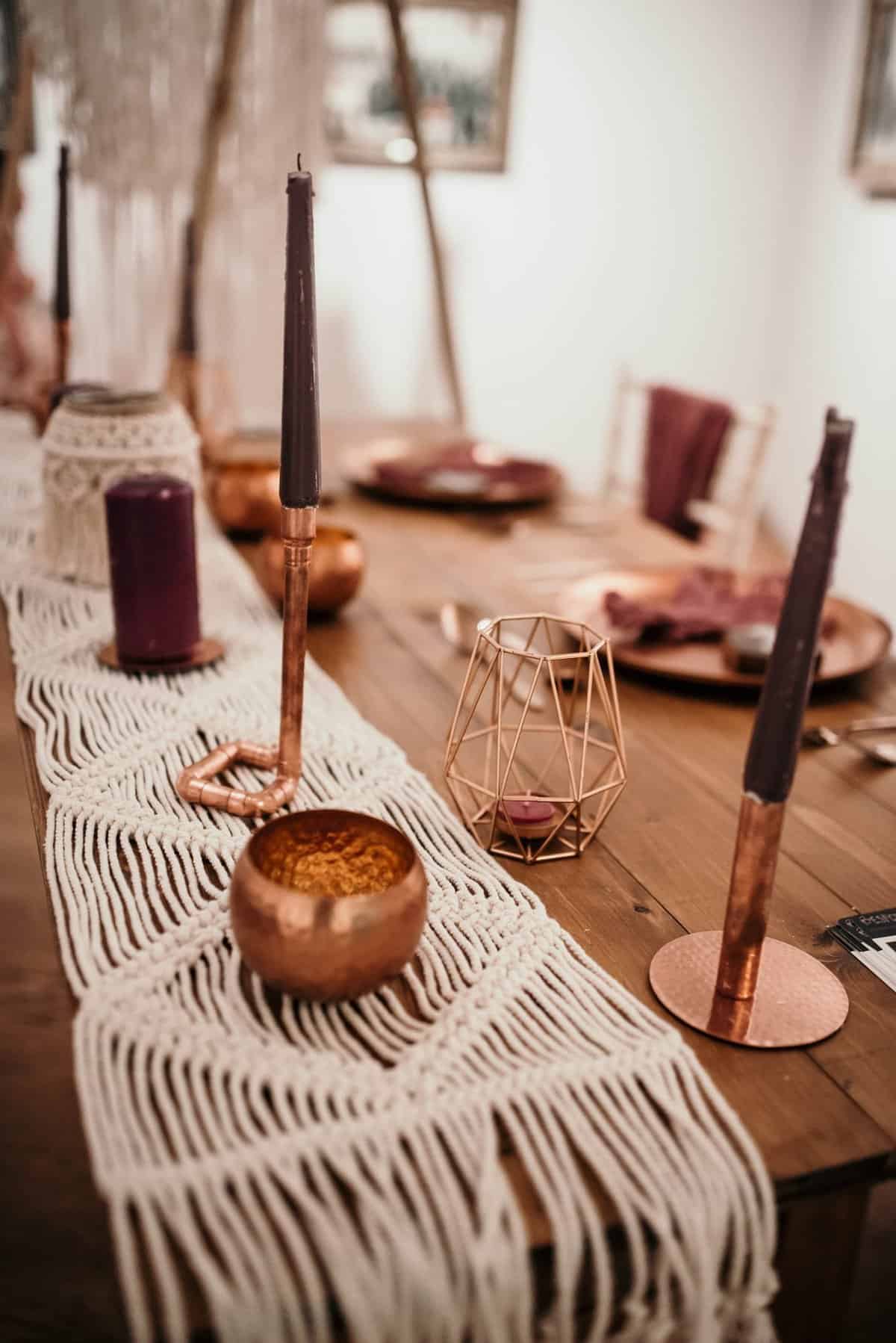 Stop Right Now!
Let's talk restrictions. Some wedding venues will have certain restrictions, do ask about these before you take the plunge and book. You may not be able to use your own décor in some venues, others will not allow confetti, some venues don't allow candles, others won't allow fireworks or smoke bombs.
If your vision included a candlelit evening meal followed by sparklers on the balcony and the venue doesn't allow naked flames then you either need to rethink your styling or your venue so it's best to check the "no go" areas.
Ask the questions
Ask the venue if you can hire external suppliers? Some wedding venues prefer you to use the "in house" styling, catering, planners etc. This is not always ideal and may help you decide that a venue is not the right one for you. Head to our questions to ask your wedding suppliers blog for all the deets.
Say you've been following an amazing stylist on Instagram, you have contacted them and you know they are free on your wedding date. you know they would make the venue look epic, just as you'd envisaged it would be. then you find out you aren't allowed to use them at your venue! This would be totally gutting so do your homework on venue restrictions first.
Just a note on wedding suppliers, certain venues will have "recommended suppliers" we'd say to book these with caution as often they have paid for the privilege to be recommended – just saying. Do your homework, it's fun sourcing cool independent suppliers. if you need help, check out our Urban Wedding Suppliers Directory Here you will a whole host of trusted wedding suppliers.
Time Is Like A Clock In My Heart
Timing is everything for a smooth and flawless day. How long you can hire the venue for may help you decide on your final choice. Is there a finish time where all guests must be gone? If your party is just getting started, you don't want the guests kicked out in their prime. Equally you don't want the party to last too far into the wee small hours, you probably have better things to do. It is, after all, your wedding night! It's definitely best for guests to leave on a high.
Timings
Also, ask how flexible the venue is with timings, if you are having your ceremony and wedding party in the same venue what happens if one part over runs? Will the food be ruined? Do you have exclusive hire of the place or are other parties being catered for too? Will this affect your timings? The answers to these questions can all help you make the right venue choice. If you are using the same room for your ceremony and the wedding breakfast, how long will it take to restyle the room and is there somewhere for you and your guests to go while this happens? This is a great time to serve pre dinner drinks, but it can become a big expensive if it takes a long time to restyle the room.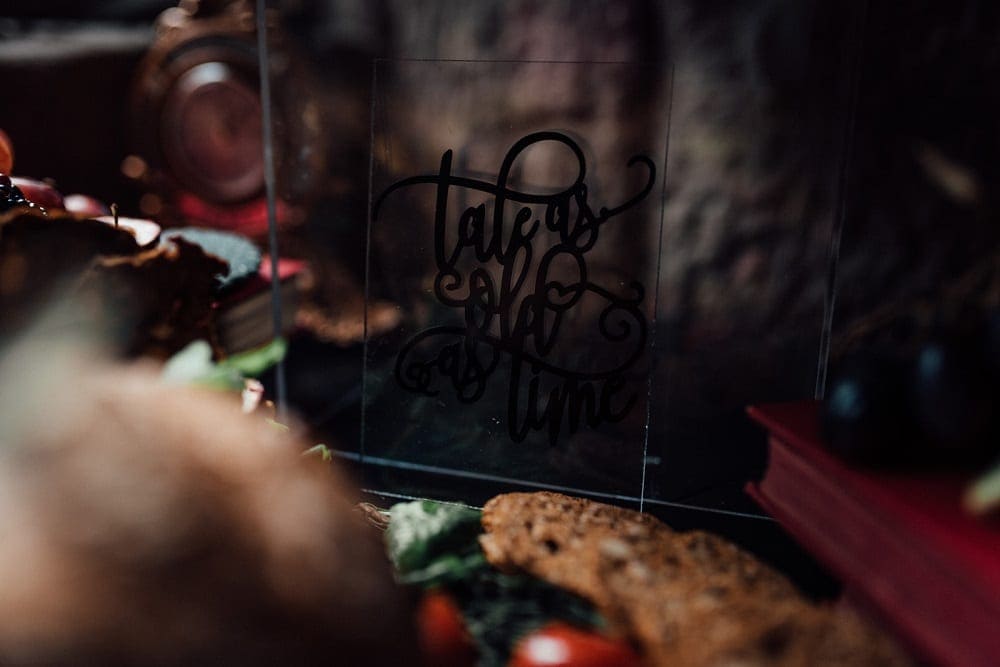 Thank You For The Music
We love a live band or live music. If you do too, make sure there is plenty of space for the performers to set up and plenty of room for your guests to get down and boogie.
when choosing your wedding venue consider if there are sound restrictions at the venue? Does live music have to stop at a certain time? Are there enough power points? Can you play your own music in between sets? There is nothing worse than having to stop the party when the band has a break – don't stop the music make sure the planned gaps are filled with banging tunes.
If you haven't opted for live music is the venue licenced to play your playlists publicly? Do they have an awesome sound system. Music can make or break a great party so make sure you've listened to and are happy with the sound quality.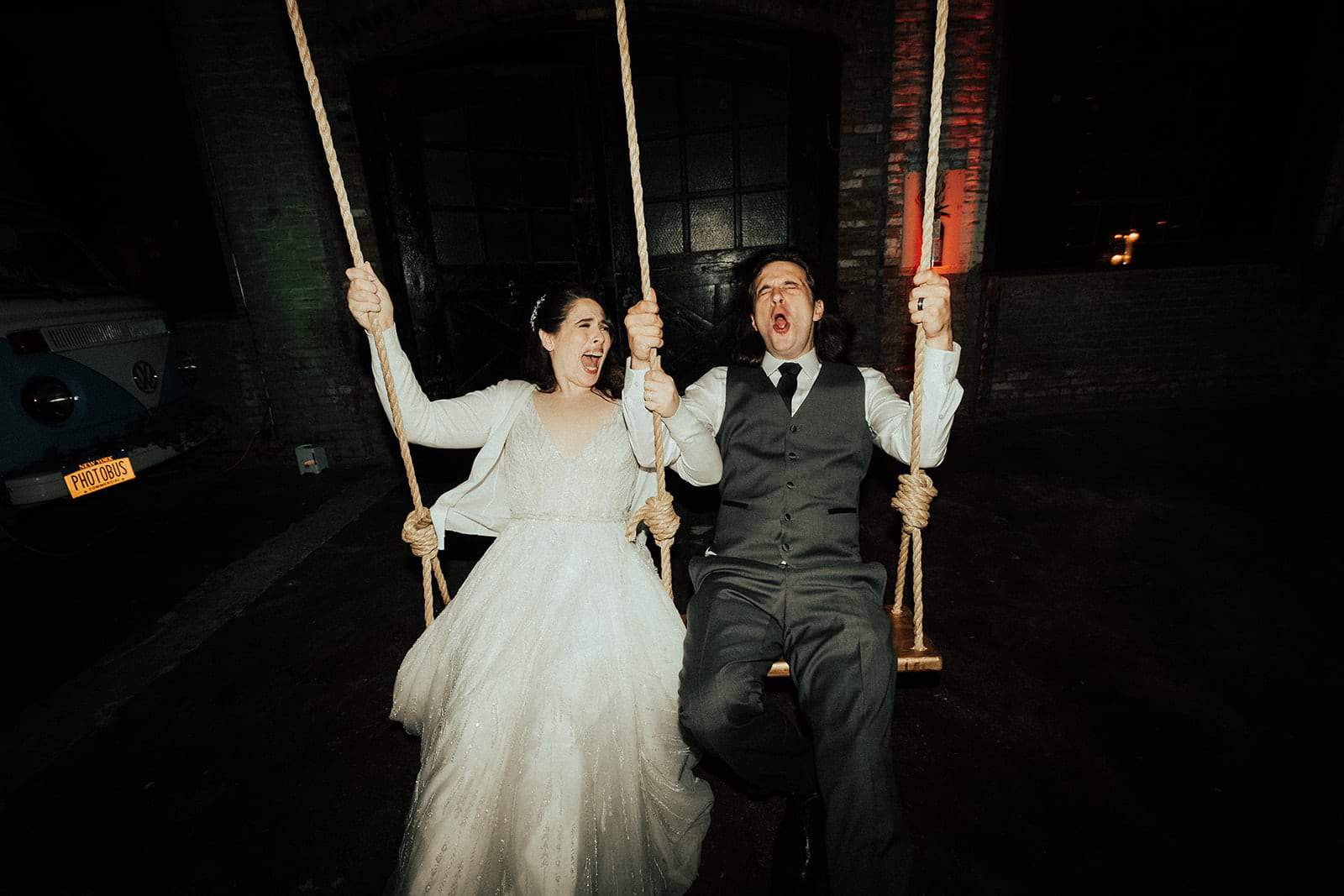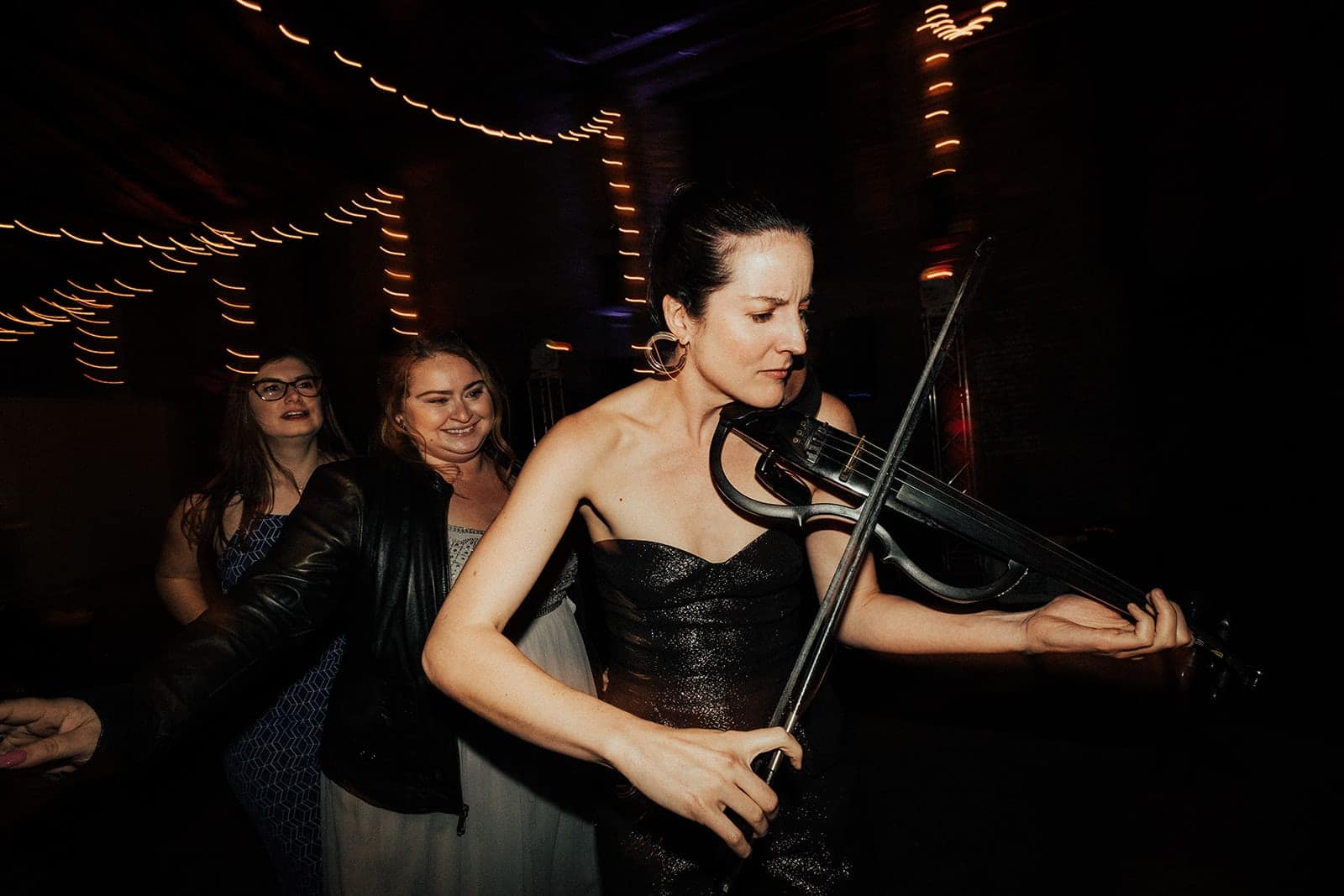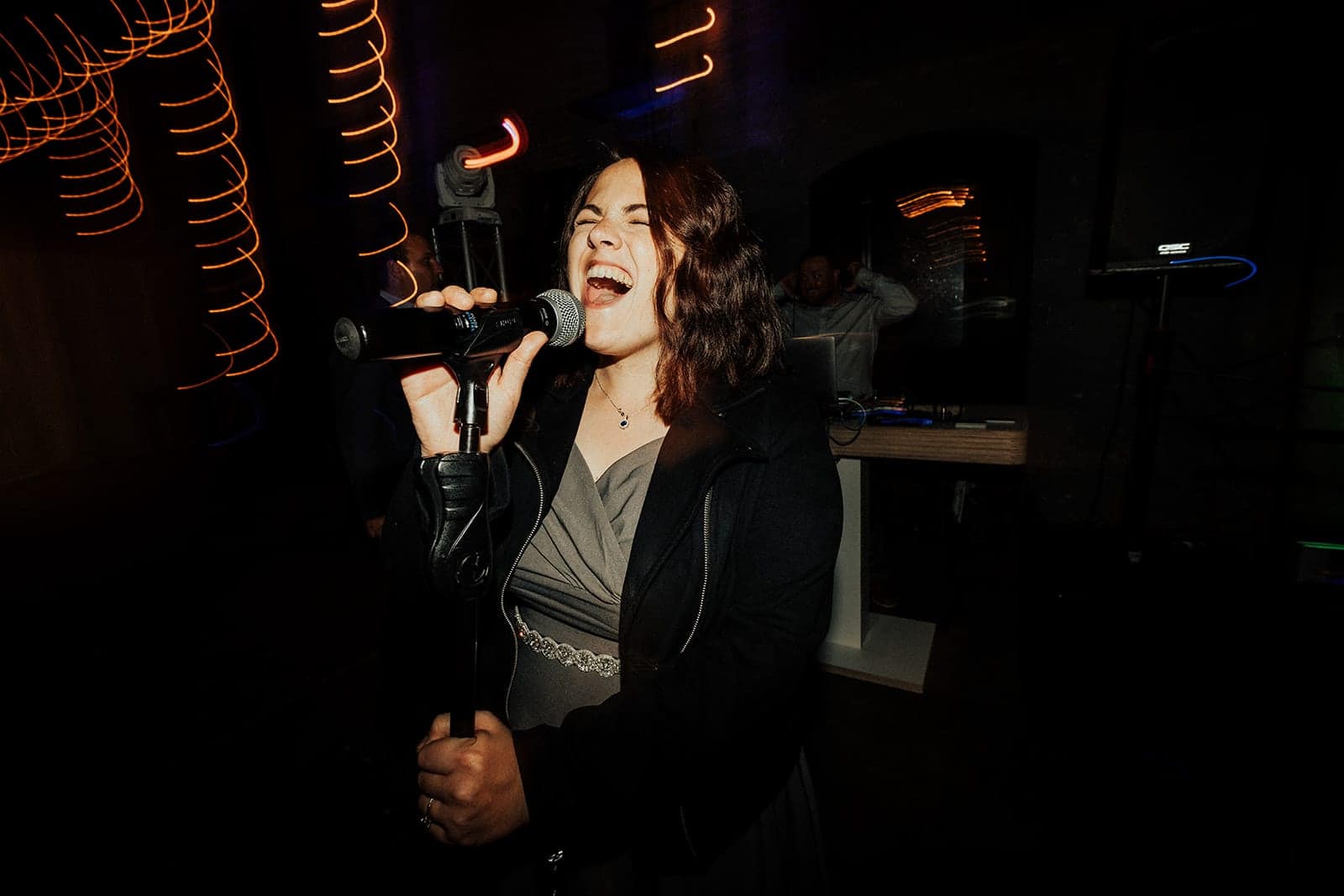 Whatever The Weather
We live on a beautiful island with the most magnificent rolling hills, woodland and beaches. However, our gorgeous habitat is not renowned for it's amazing weather! To say the great British summertime can be 'changeable' is like saying a hungry polar bear can be 'dangerous'. If you are planning an outdoor ceremony or an outdoor post wedding party, please have a bad weather contingency. If your venue is in an outdoor setting, be it an inner city rooftop or a woodland clearing, is there somewhere large enough nearby that can be set up and used to accommodate all of your guests if there is torrential rain or the wind decides to blow a gale?
Access All Areas
In our how to choose a wedding venue guide this is probably an important note to make. If you are employing outside suppliers such as catering, food & drinks trucks, stylists, florists, wedding cake designers, celebrants, ask when they can have access to the venue?
Most of these suppliers like to arrive and get set up nice and early on the morning of your wedding so that the venue looks perfect before any early bird guests arrive.
If you are not staying at the venue the night before, ask if you can have access to any rooms to get ready, to have hair and make up done or just to leave any extra clothes or belongings?
While we are talking access, if you have any guests with disabilities will they be catered for? Is there easy access to the venue? Are there accessible facilities? If they are staying at the venue make sure you check out the rooms to ensure that they are safe and suitable – it's so important to check this out? Remember Great Aunt Maud, she won't glamp but she'll love her cosy downstairs hotel room.
Celebrate Good Times
If you are planning a civil ceremony at your venue, make sure it is licenced for the ceremony you want.
A venue that carries out civil ceremonies will need to identify a specific room or rooms where weddings or civil partnerships will take place. Currently, this must be part of the building – not in the open air or under a marquee. The licence lasts for 3 years so ensure your venues licence will be up to date for your wedding date.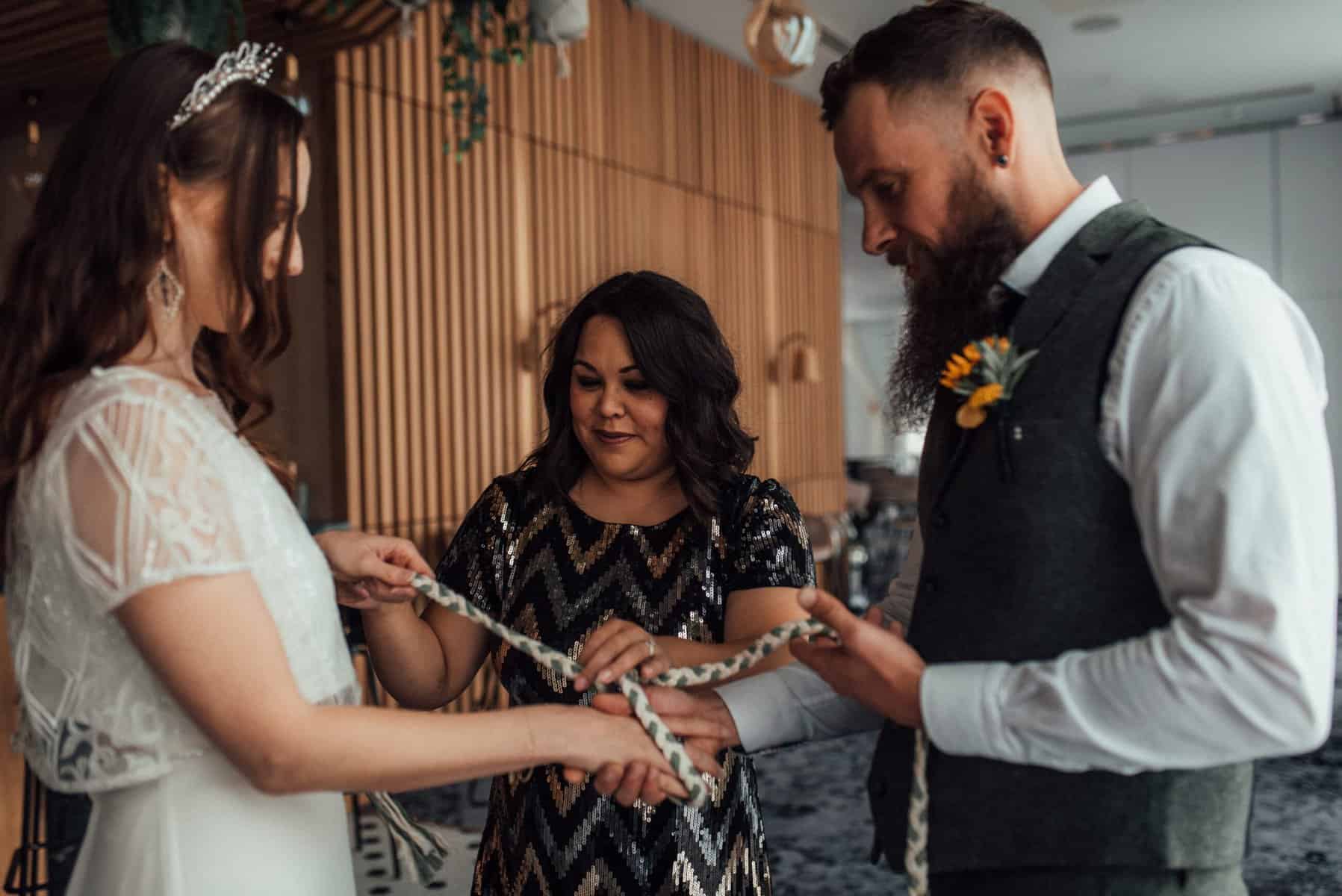 Flash, Bang, Wallop, What A Picture
Finally in our how to choose a wedding venue guide. think about what you'll be looking at to remember your wedding for years to come. Yep, those photographs in that gorgeous wedding album. You will have special memories of the day in your heart forever. but the photos will be there for all to see.
Make sure the venue you choose has at least one location where there is a great backdrop. great lighting where you'll get those treasured photographs. If inside the venue is not ideal. is there anywhere outside? or in walking distance to get those amazing snaps?
If you've booked your photographer before you've finalised your venue. then ask them to go along with you to look at the lighting. also scope out the photo potential of the place.
There can be nothing worse. than getting your photos backs and realising that there is horrendous wallpaper as the backdrop! in every shot!
LAST THOUGHTS ON HOW TO CHOOSE A WEDDING VENUE. 
So now you are armed with this fab blog on how to choose your wedding venue and a list of top tips for choosing and comparing wedding venue you can go out and have fun.
Meet with the wedding co-ordinators at each venue, make sure that you feel comfortable with them. Do they 'get you', do they understand the kind of celebration you want. Do you have confidence in them and their organisational skills.
If the venue has catering book in and taste the food, or ask them to prepare samples for you on your visit. You may find your dream venue aesthetically but if the food is awful it can really spoil your day.
If you don't know where to start with venues then we have some great venues in our supplier directory. We also have a great selection of blogs to help you choose the best city venues.
Are you ready to get picking that perfect venue? Well, then we have a treat below.
We have done the hard work for you. we have done the searching. Spoke to local suppliers. We are bringing you the top 5 wedding venues in each city worldwide! 
Check out more venue blogs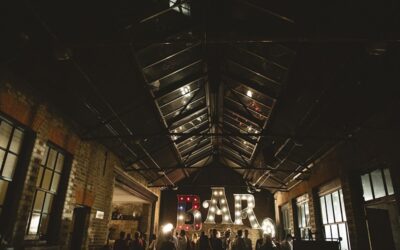 Warehouse wedding venues have gained popularity for couples seeking a unique and industrial-chic...