You know we're all about the Intimate Manchester weddings on our blog. We also really like to feature weddings that ooze personality. There is nothing better than seeing a wedding where the rule book has been thrown out the window and a couple have their wedding their way.
We met row a couple of years ago when she worked with us on our iconic Victoria warehouse styled shoot. So imagine our delight when we saw Row had gotten married in the city in a super small intimate wedding as the bigger wedding was to be in Croatia! How fantastic is that!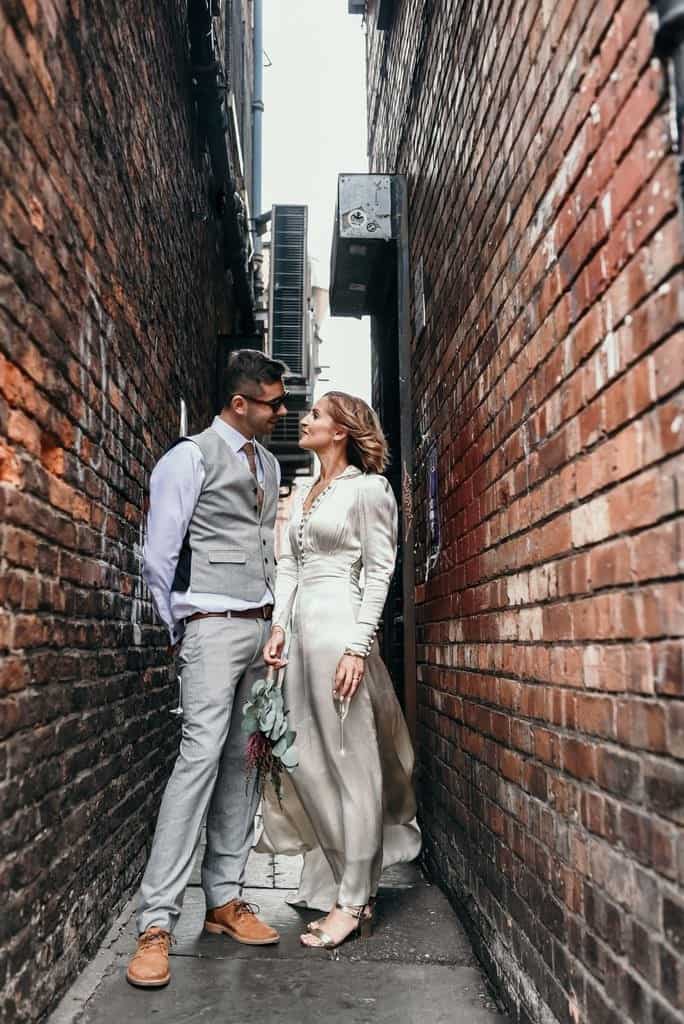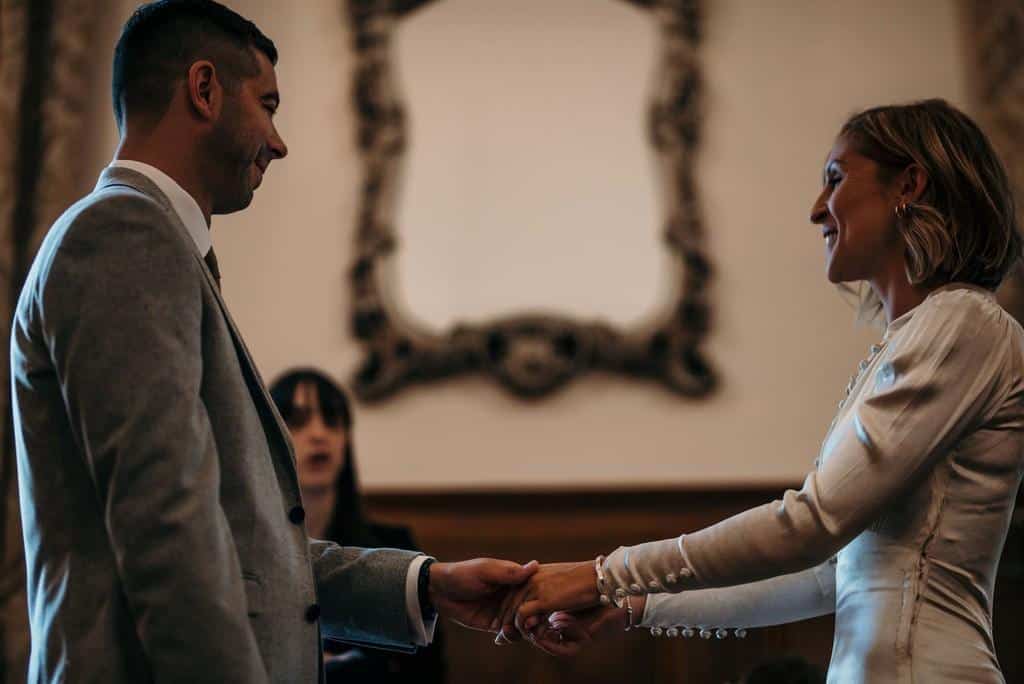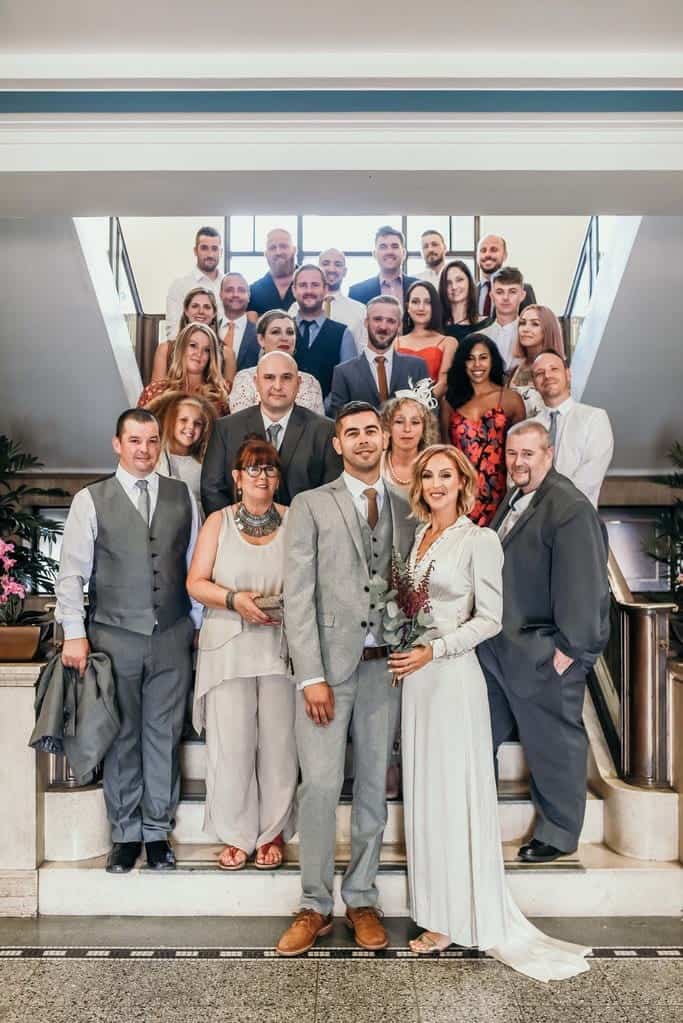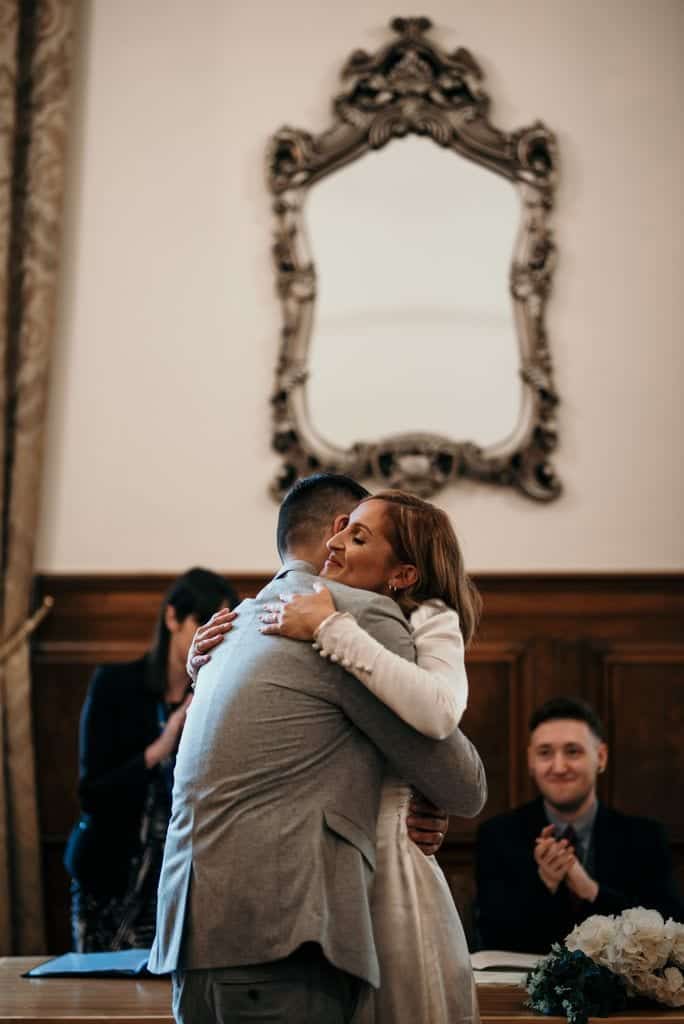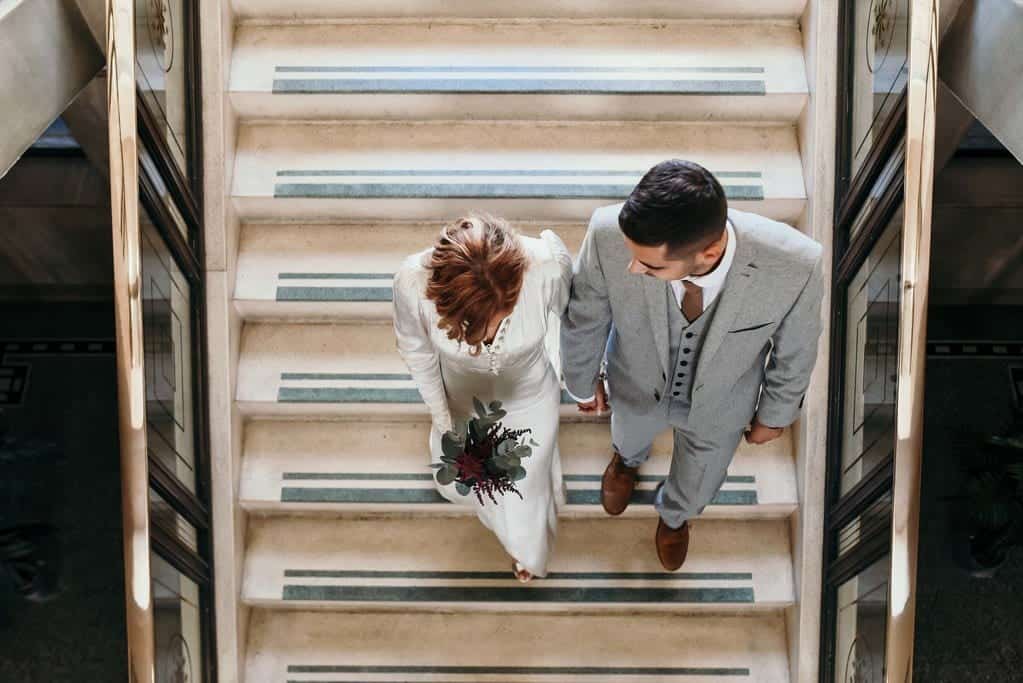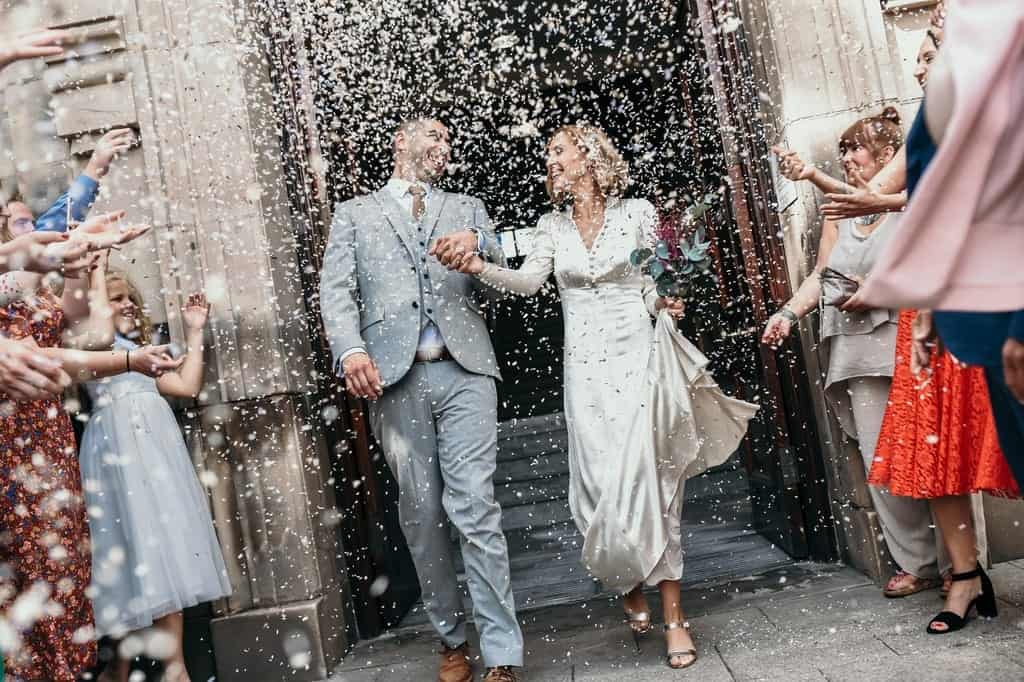 Intimate City Wedding
Row & Simon married at a registry office in the city. The ceremony was a small and intimate Manchester wedding with close friends and family. They had no groomsmen or bridesmaids and we love that, its a break from tradition but also shows you don't have to have them if its not for you!
After the ceremony they headed to the northern quarter with their photographer Kerry to have some cool shots, and wow did they! Row just looks absolutely stunning in her vintage silk gown. The designer is unknown, but WOW what a dress, she's just gorgeous!! Simon looked mighty dapper in his suit from kooples, the colour is lovely and they compliment each other perfectly. They really are a stunning couple!!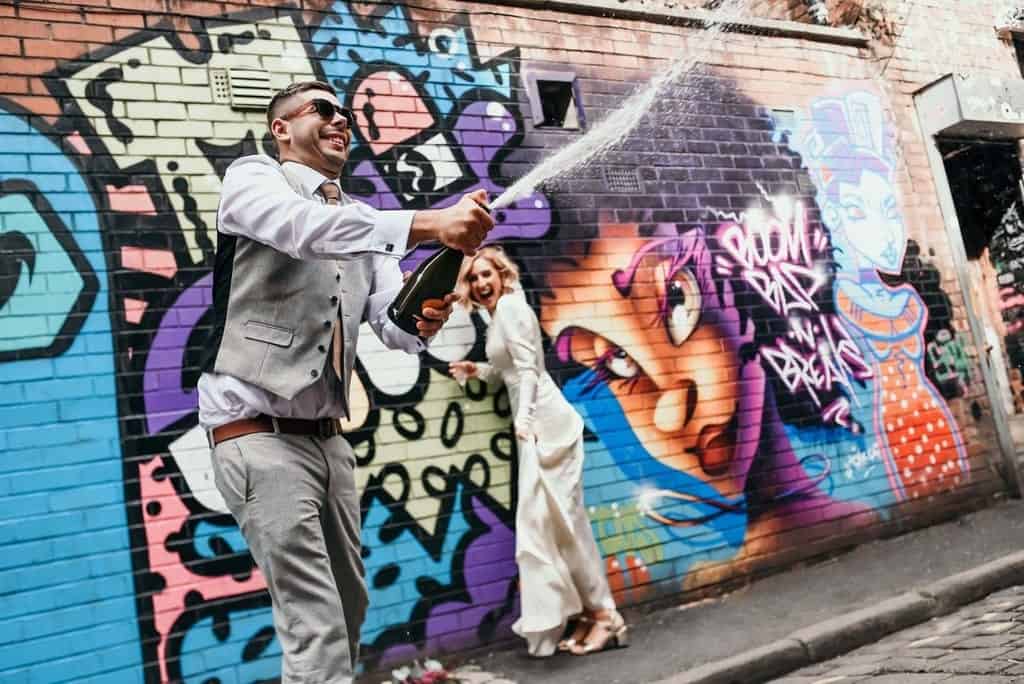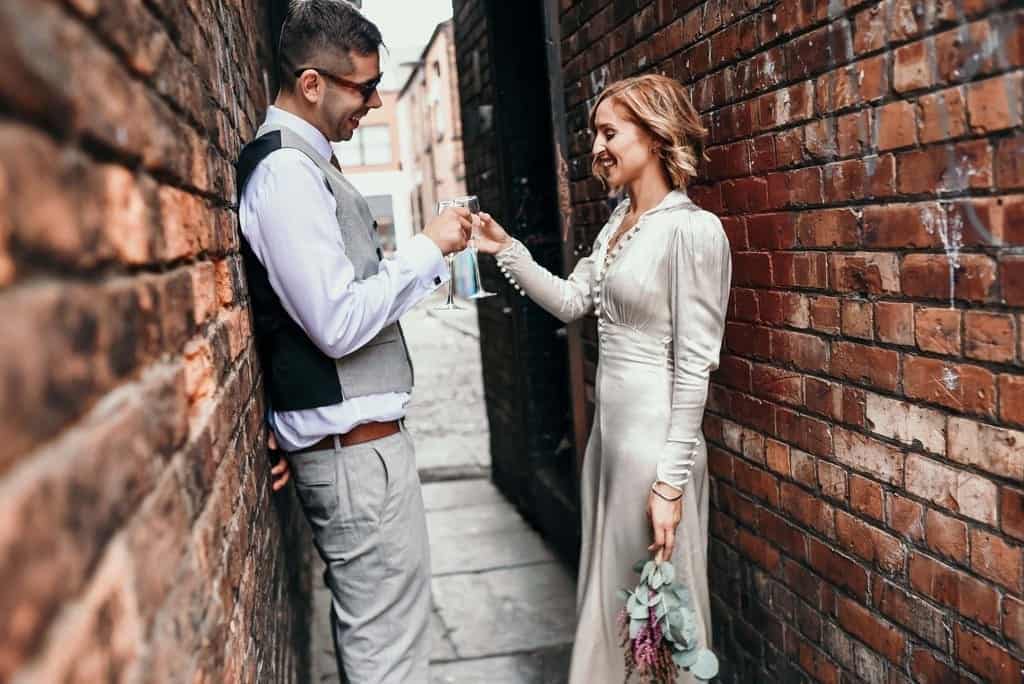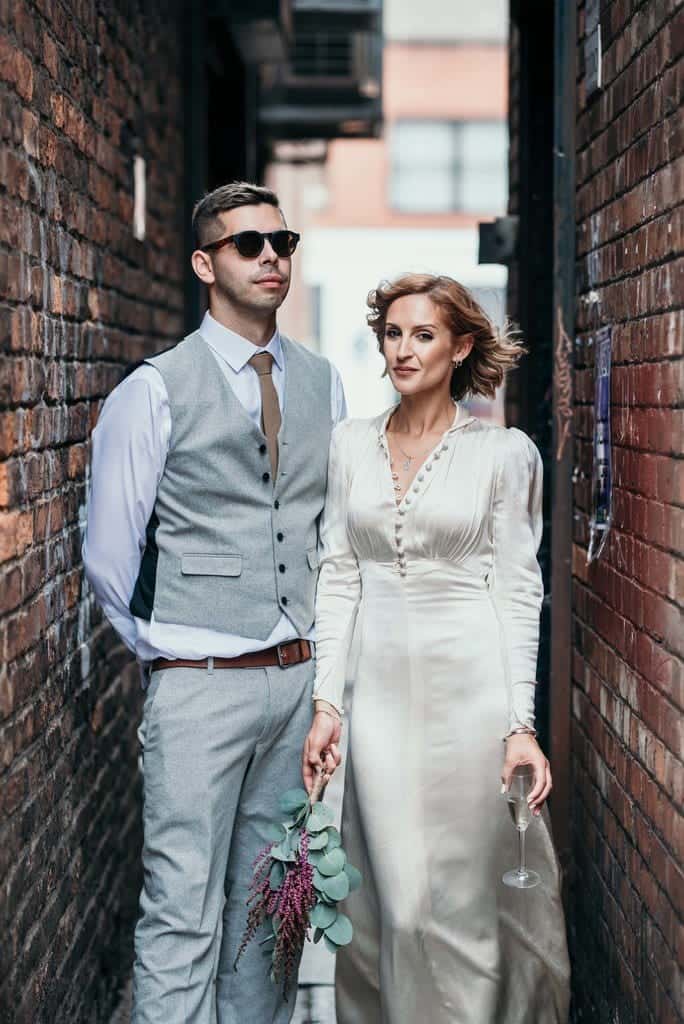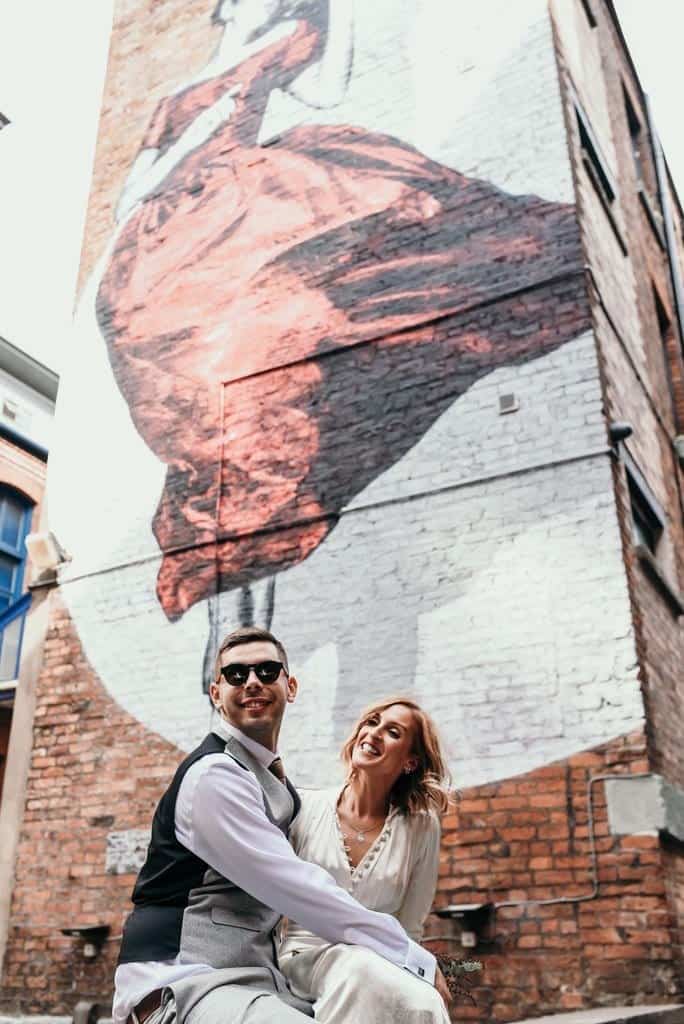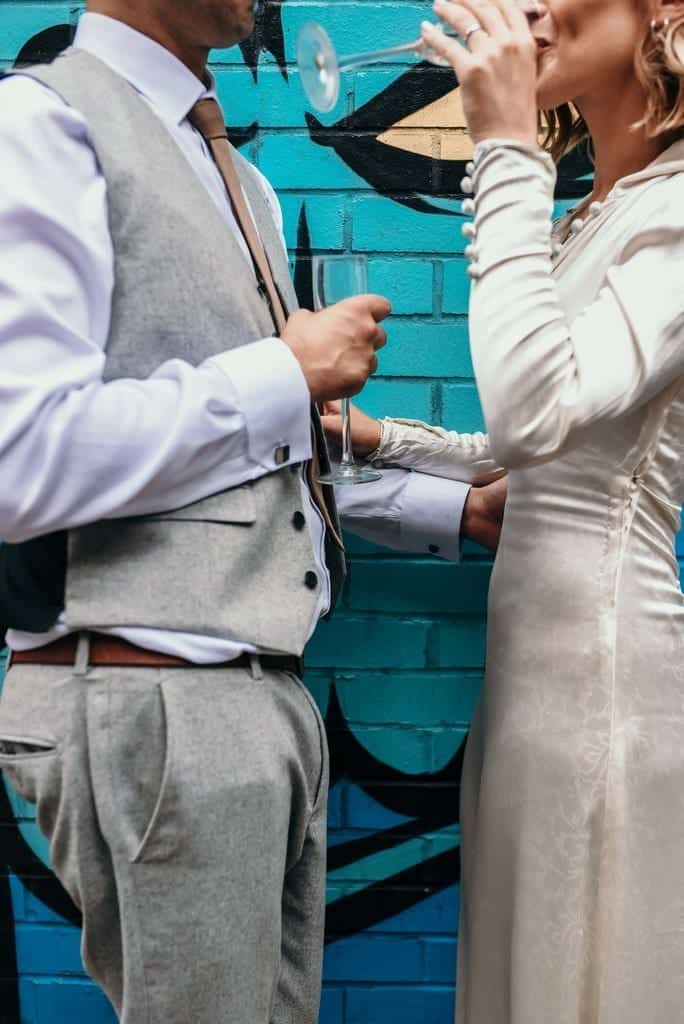 Relaxed & Gorgeous
How utterly gorgeous and cool are this couple! what a relaxing intimate Manchester wedding day this must have been. It had no fuss, no mither just a wedding day how Row & Simon wanted it with friends and family they love. Row even had a simple bouquet she made herself the morning of the wedding and no wedding cake!
After the time in the northern quarter Row and Simon headed to the principal hotel for a relaxed meal with their guests.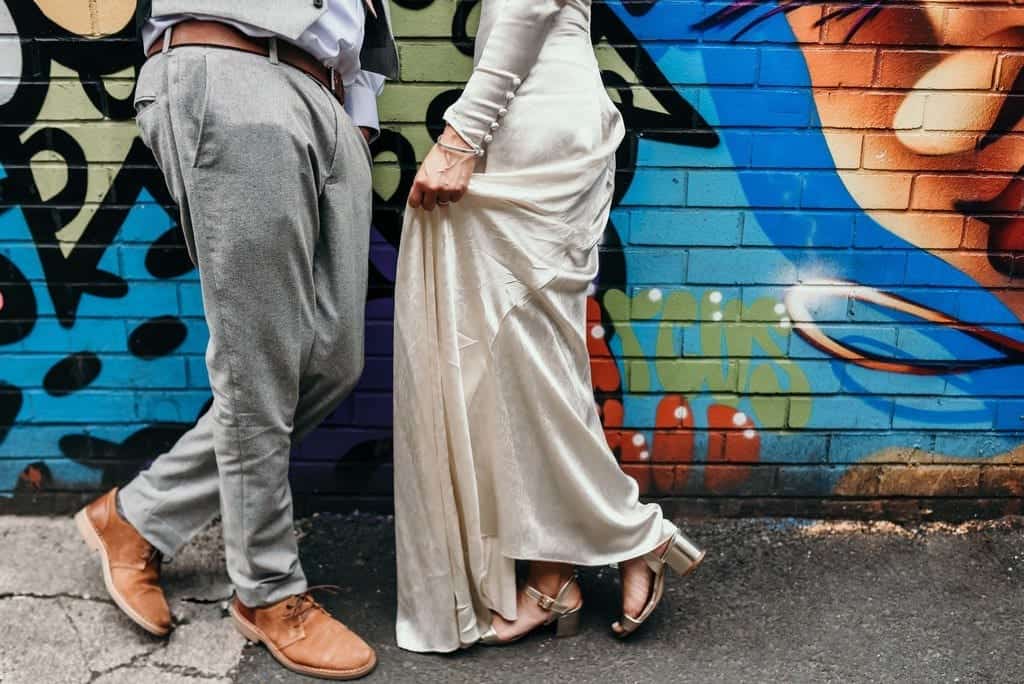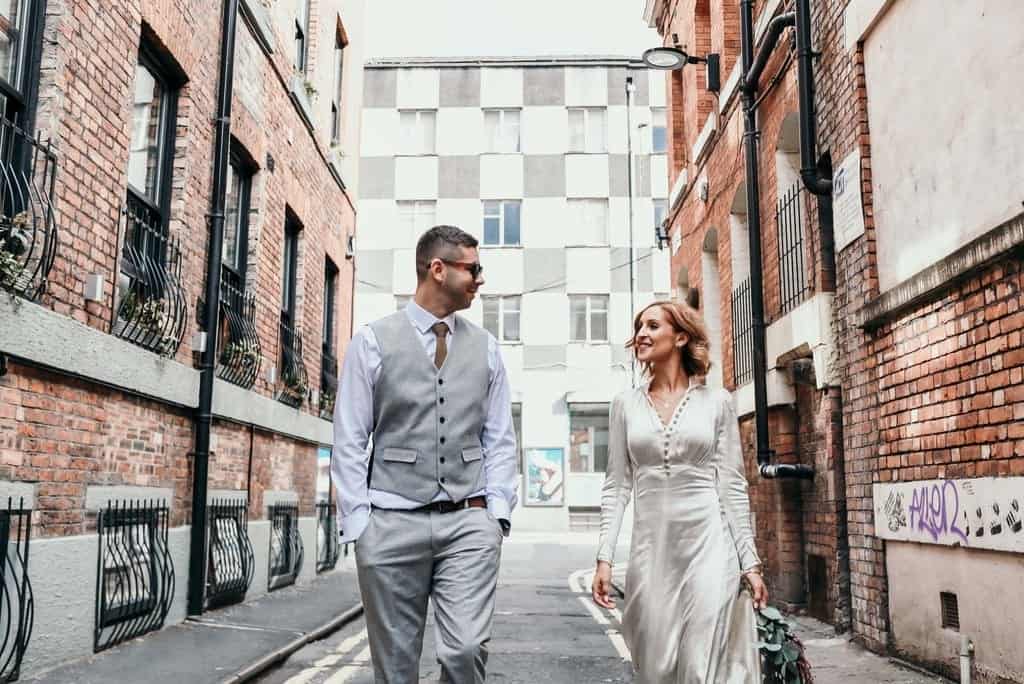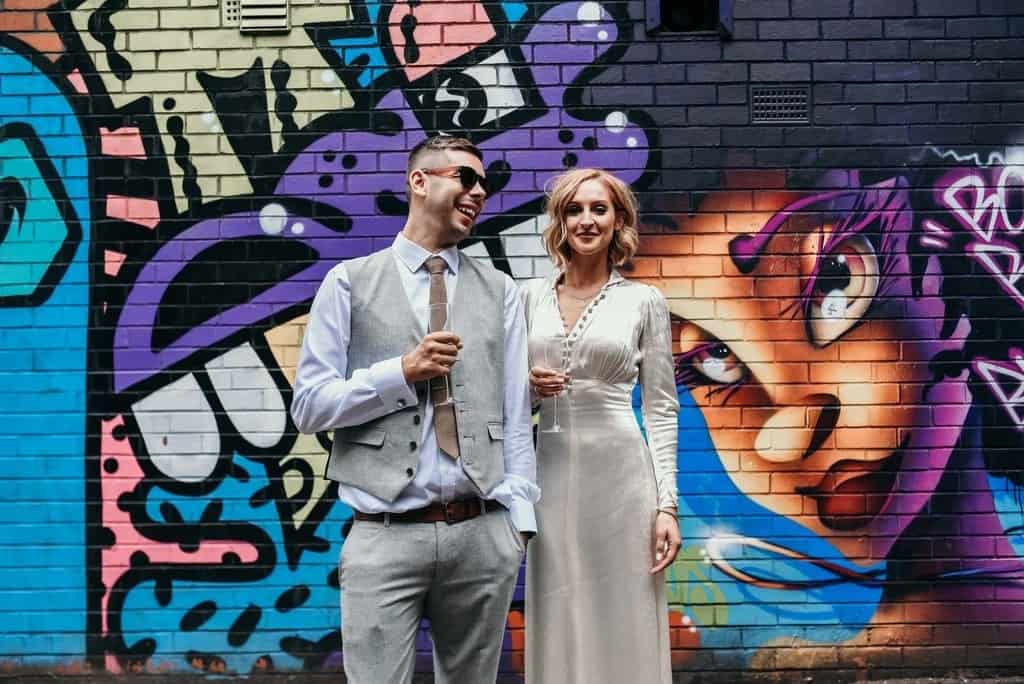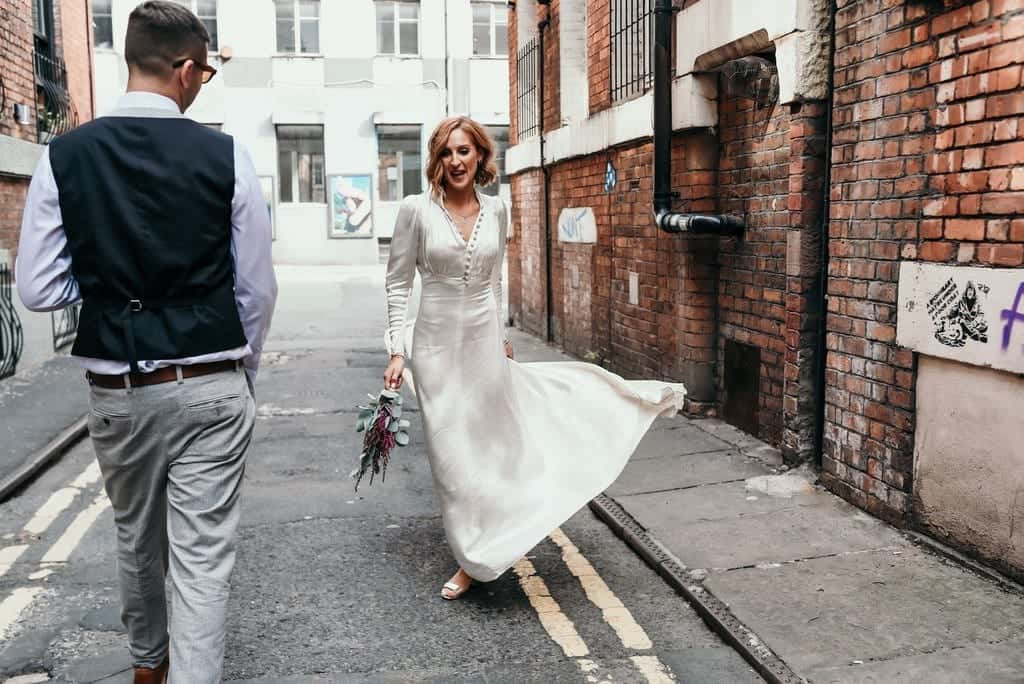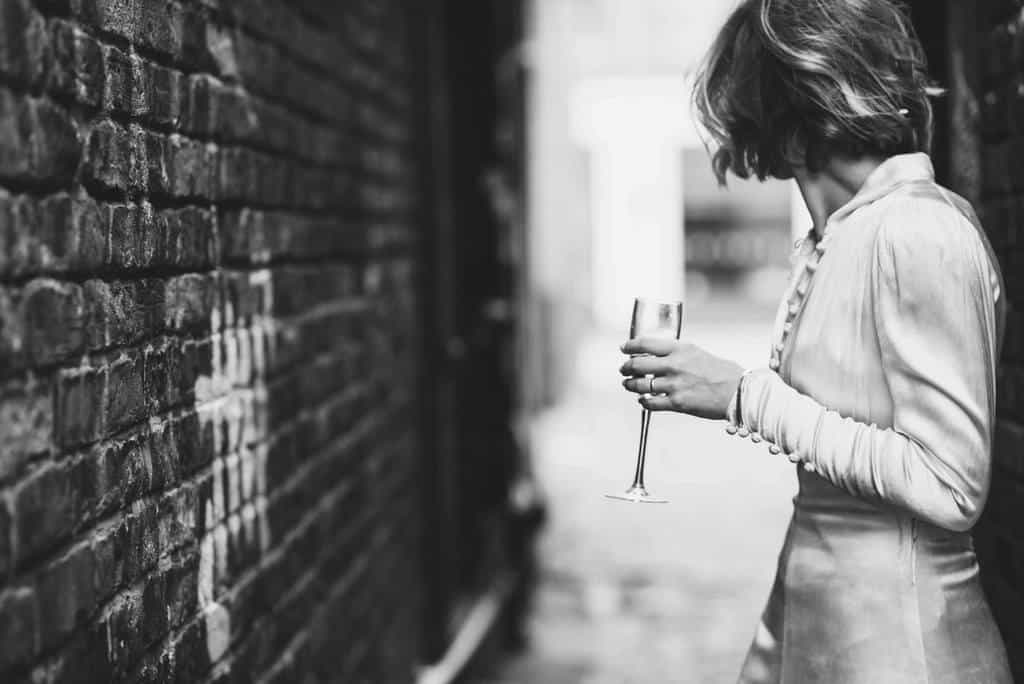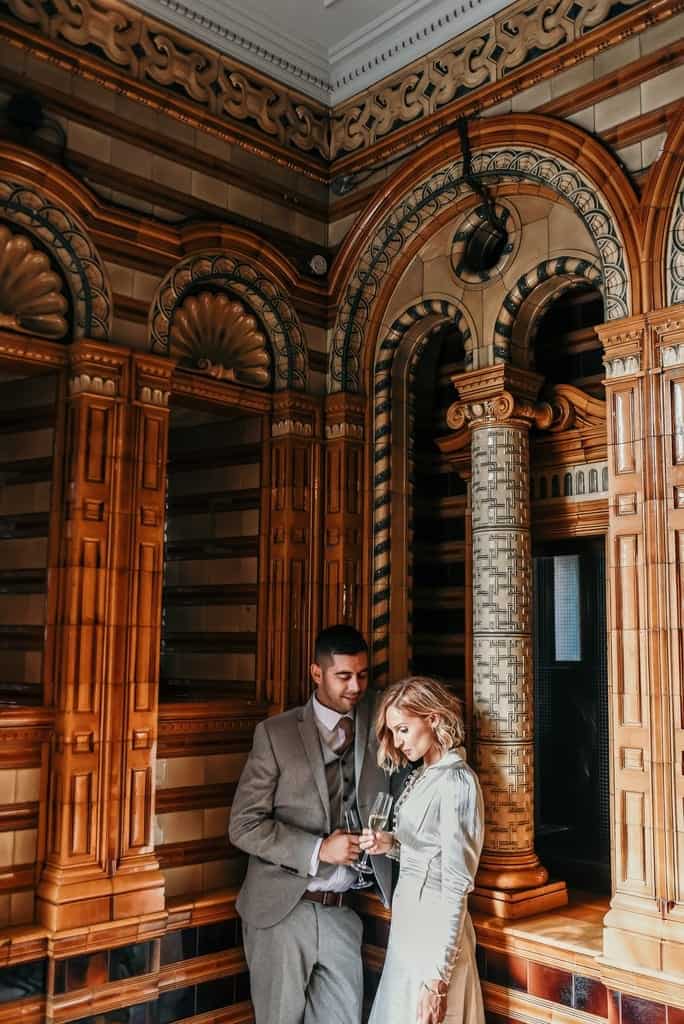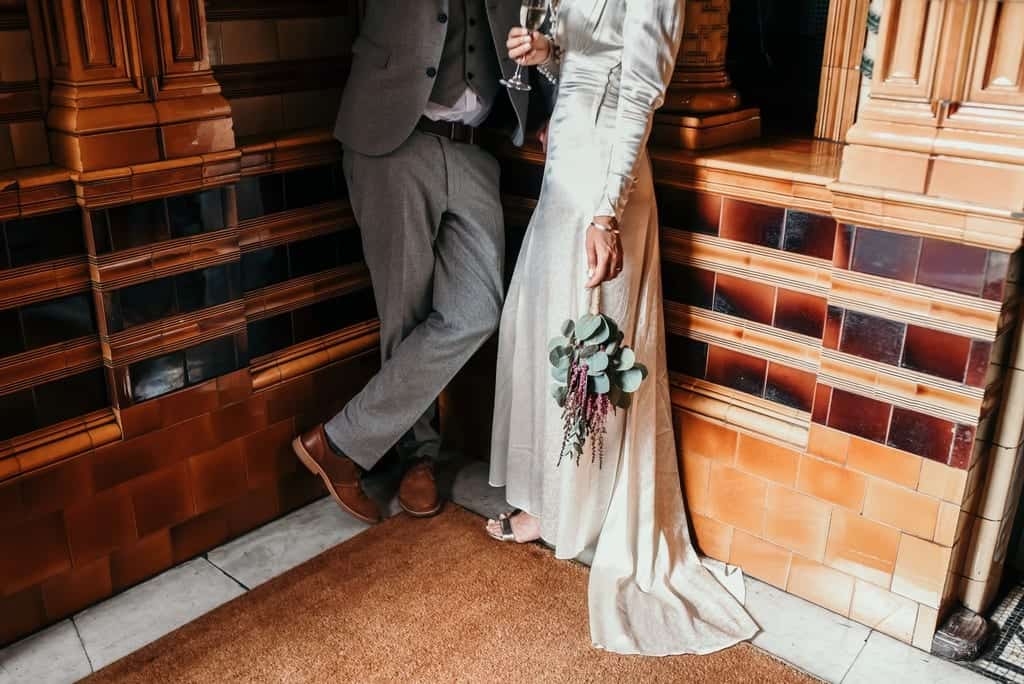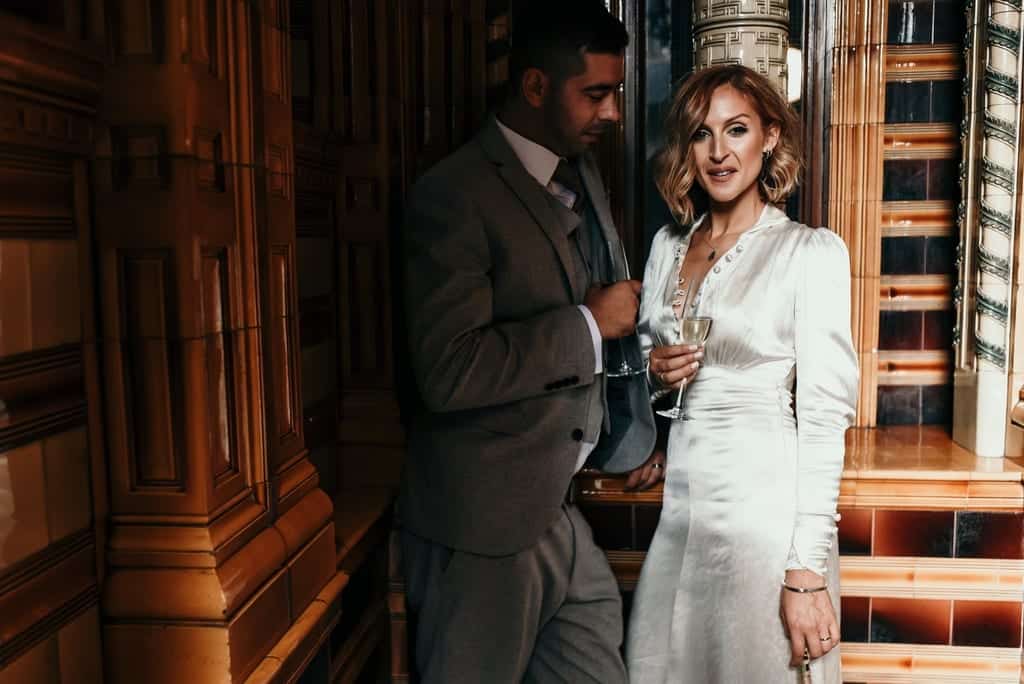 Check out our latest real wedding blogs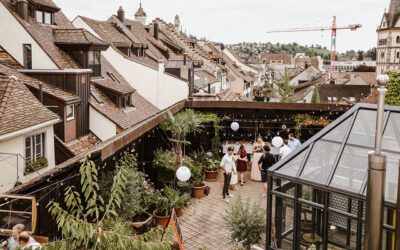 Switzerland Wedding Today on the blog we have a wedding in the picturesque old town of...