Planning a City Wedding?
ARE YOU PLANNING A CITY CENTRE WEDDING? THEN YOU ARE IN THE RIGHT PLACE! THE URBAN WEDDING BLOG IS NOT ONLY BRINGING YOU THE MOST STYLISH CITY CENTRE WEDDINGS TO FEAST YOUR EYES ON. WE ARE ALSO BRINGING YOU GUEST EXPERTS, CITY VENUE REVIEWS, CITY WEDDING FASHION, CITY CENTRE HENS & STAGS AND DIY TIPS FOR ADDING THAT PERSONAL TOUCH TO YOUR CITY WEDDING!
THIS BLOG IS FOR ALL YOU COUPLES LOOKING FOR HINTS AND TIPS TO MAKE YOUR CITY WEDDING PERFECT. OR FOR COUPLES WANTING TO ADD AND INDUSTRIAL TWIST TO THEIR DAY. SO GET IN TOUCH AND LET US KNOW WHAT YOU WANT TO SEE UP ON THE BLOG, WHAT YOU ARE LOVING OR WHY NOT GET FEATURED AND SUBMIT YOUR CITY WEDDING TO US.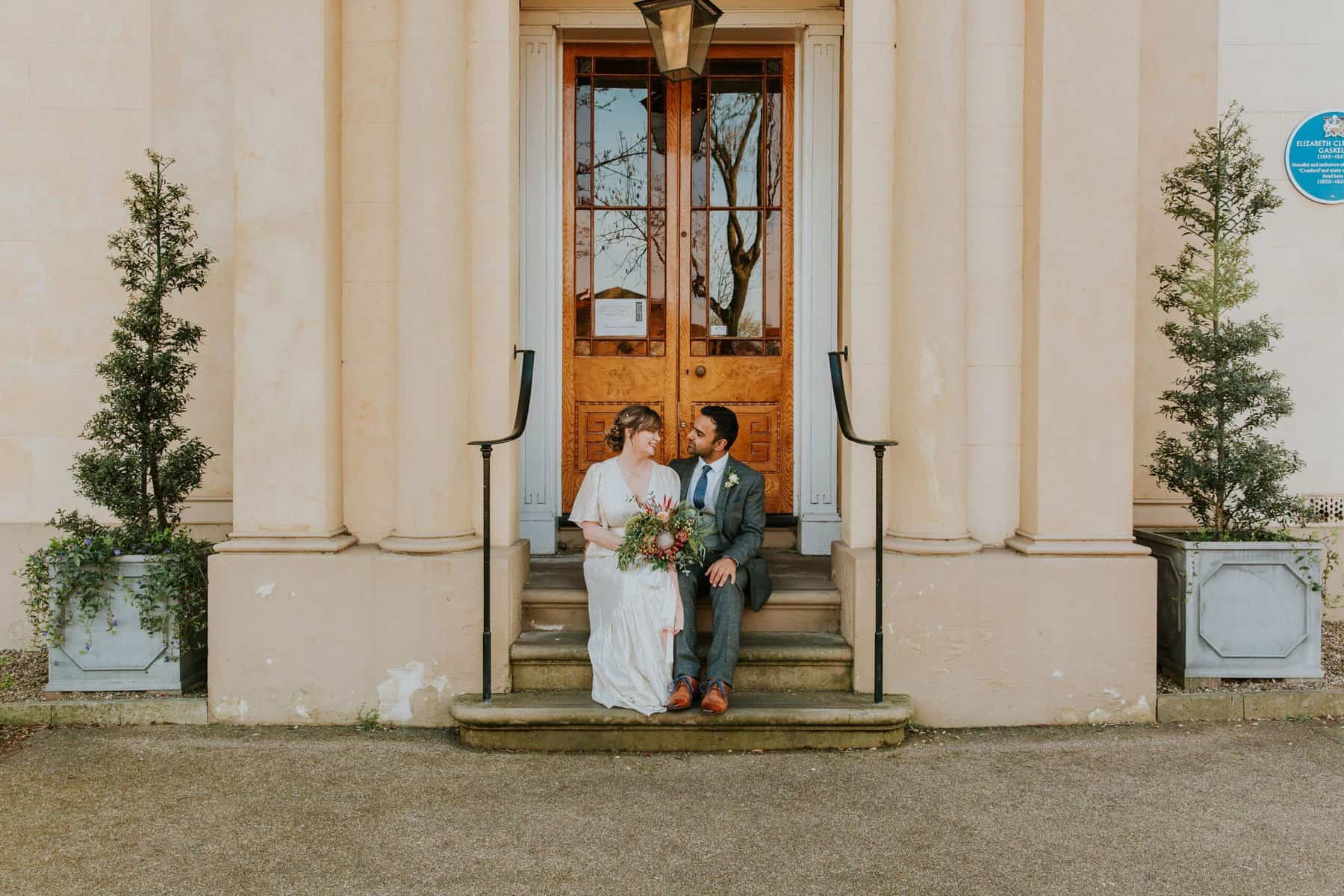 THIS WEEK ON THE BLOG WE HAVE ONE OF OUR DIRECTORY SUPPLIERS WEDDING PHOTOGRAPHER MADDIE FARRIS. SHE HAS DONE A BLOG ON HER FAVOURITE VENUES IN MANCHESTER. MADDIE IS A FAB PHOTOGRAPHER AND ONE WE'RE PROUD TO HAVE ON OUR DIRECTORY, SHE WILL WORK WITH YOU TO ENSURE YOU GET THOSE PERFECT IMAGES OF YOUR WEDDING DAY.
SO, READ ON BELOW AND LET US KNOW WHAT YOU THINK, AS WE THINK ITS A GOOD ONE, AND WE'RE NOT GONNA LIE THERE IS A COUPLE ON THERE THAT WE DIDN'T EVEN KNOW EXISTED! 
Maddie Farris Photography – Some of my favourite Manchester City Centre Venues!
Maddie Farris || Manchester venues – Elizabeth Gaskell's House
Elizabeth Gaskell's House is over 150 years old and is a Grade II listed building with plenty of character. Just five minutes away from Manchester city centre, it's a lovely, intimate wedding venue for couples who want be just out of the city's hustle and bustle.
There are some beautiful period features inside the house such as the small study and drawing room where you can have your ceremony. Your wedding reception can take place downstairs in the old servant's quarters which has plenty of charm. There is also a small private garden which is perfect for your drinks reception on a sunny day.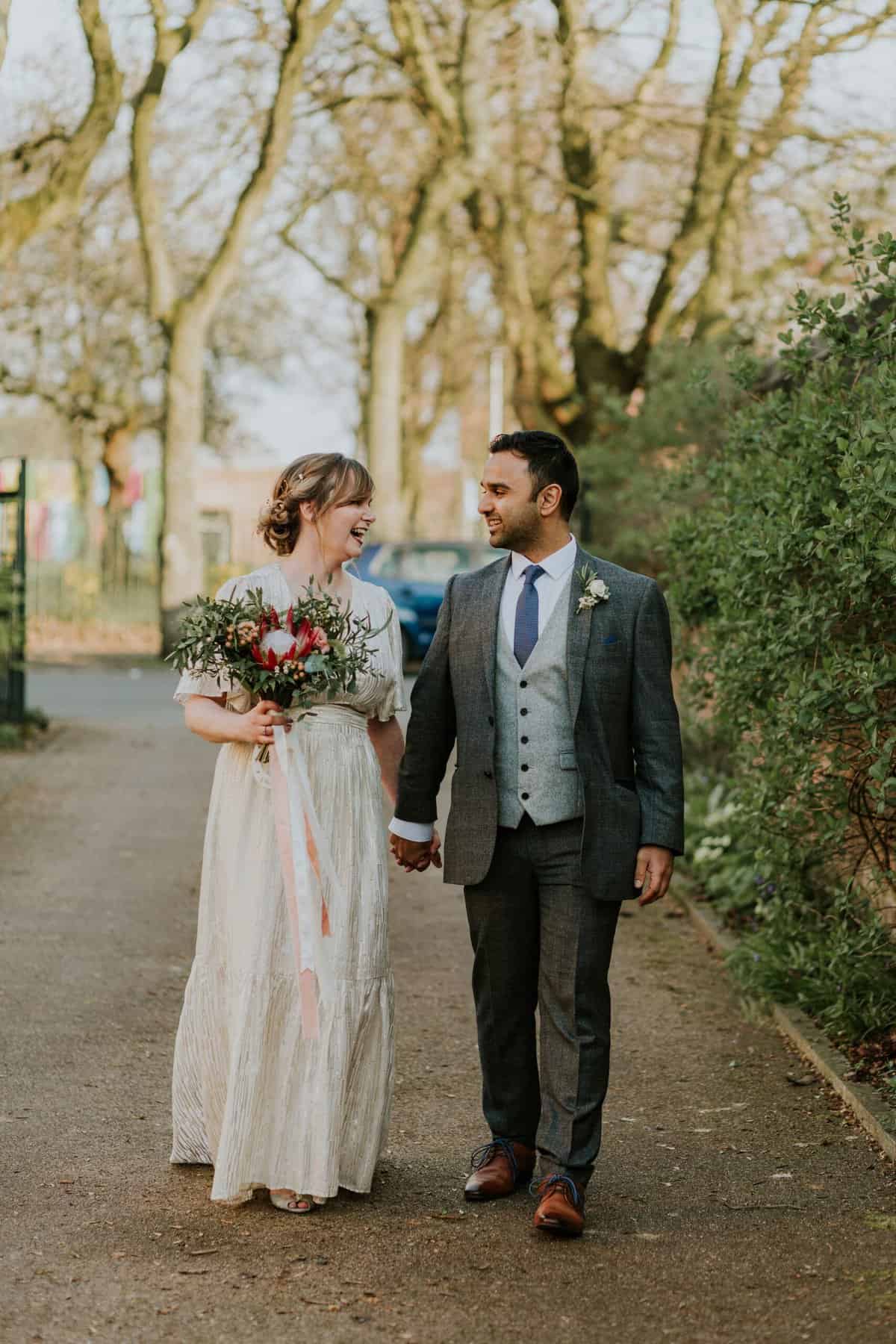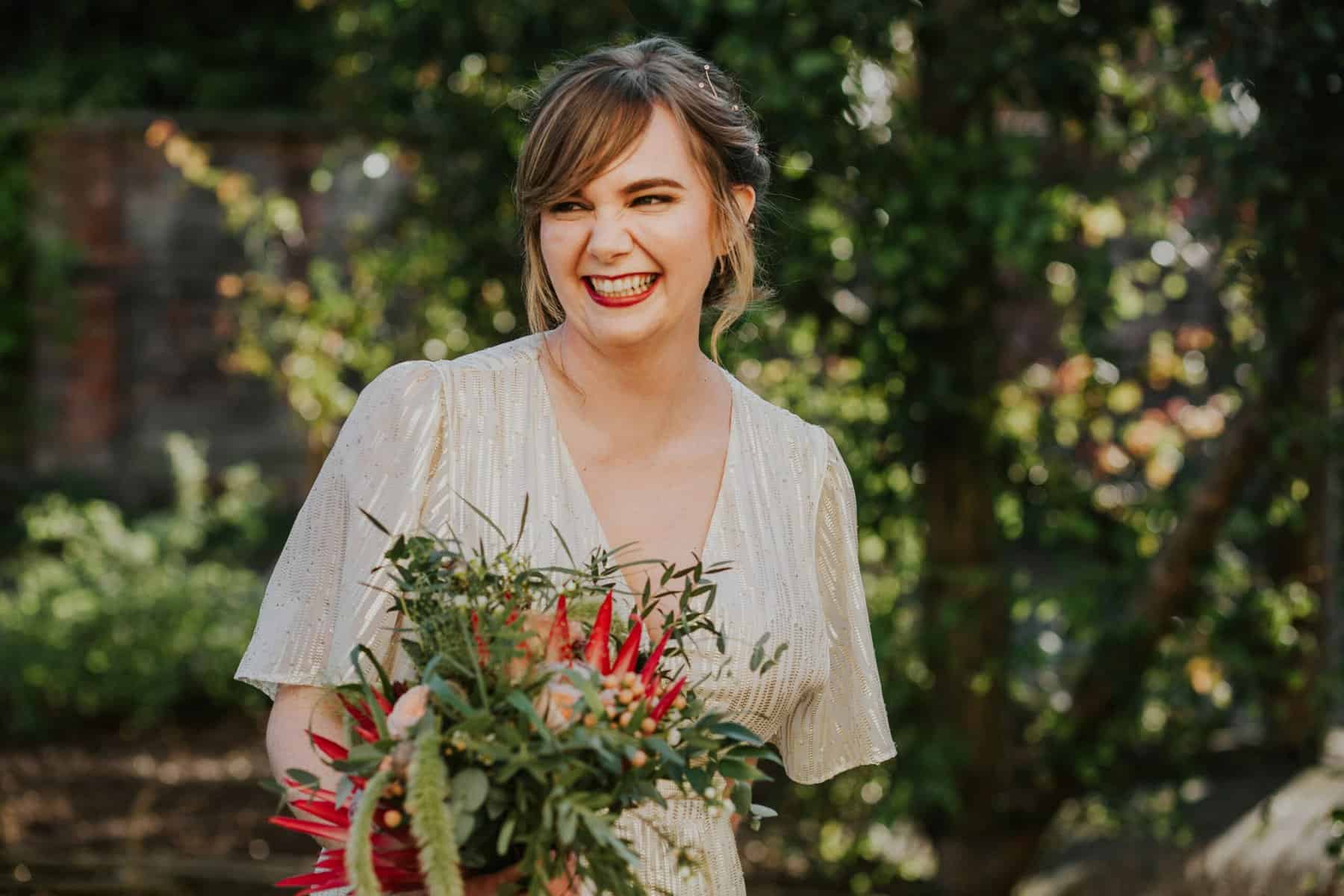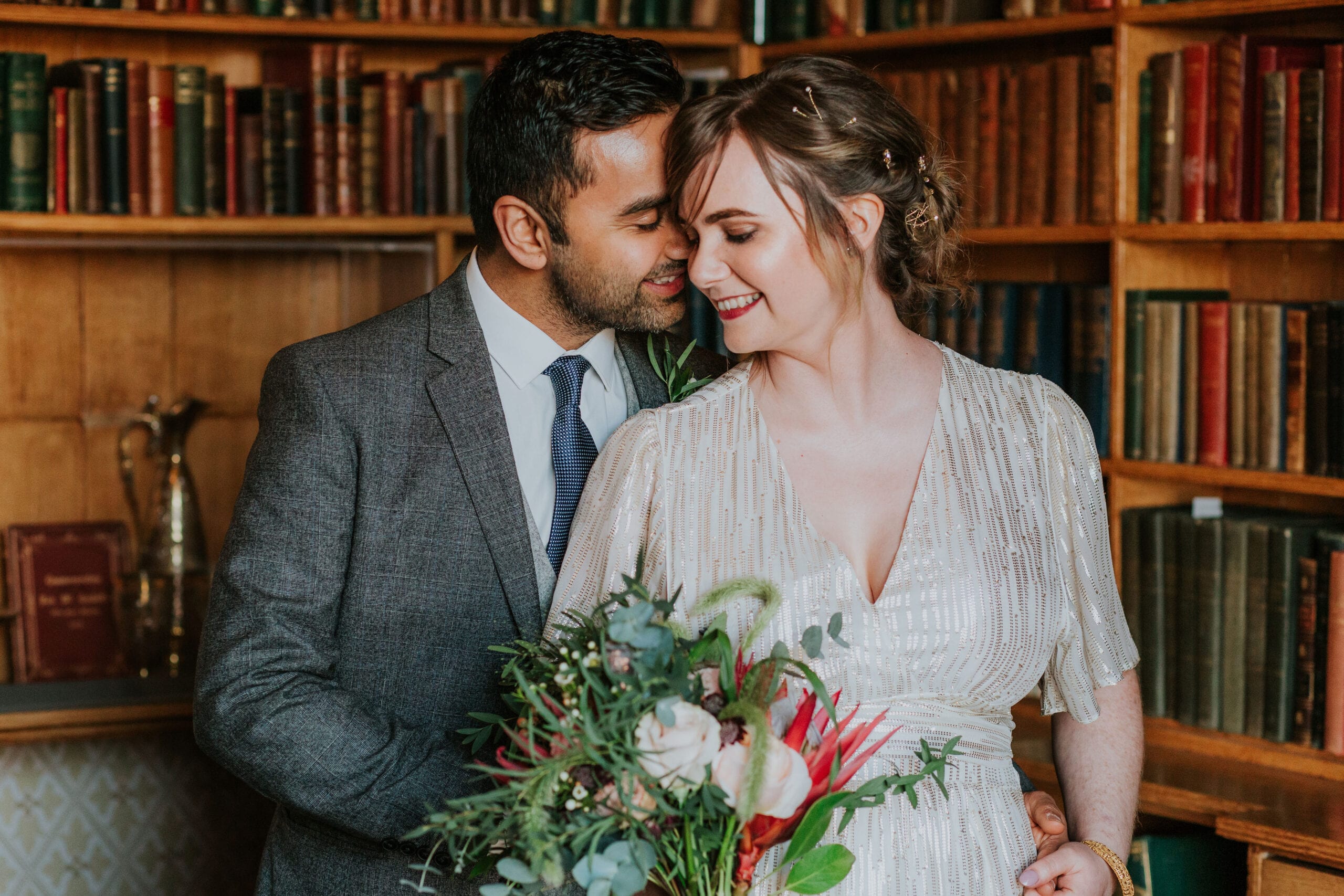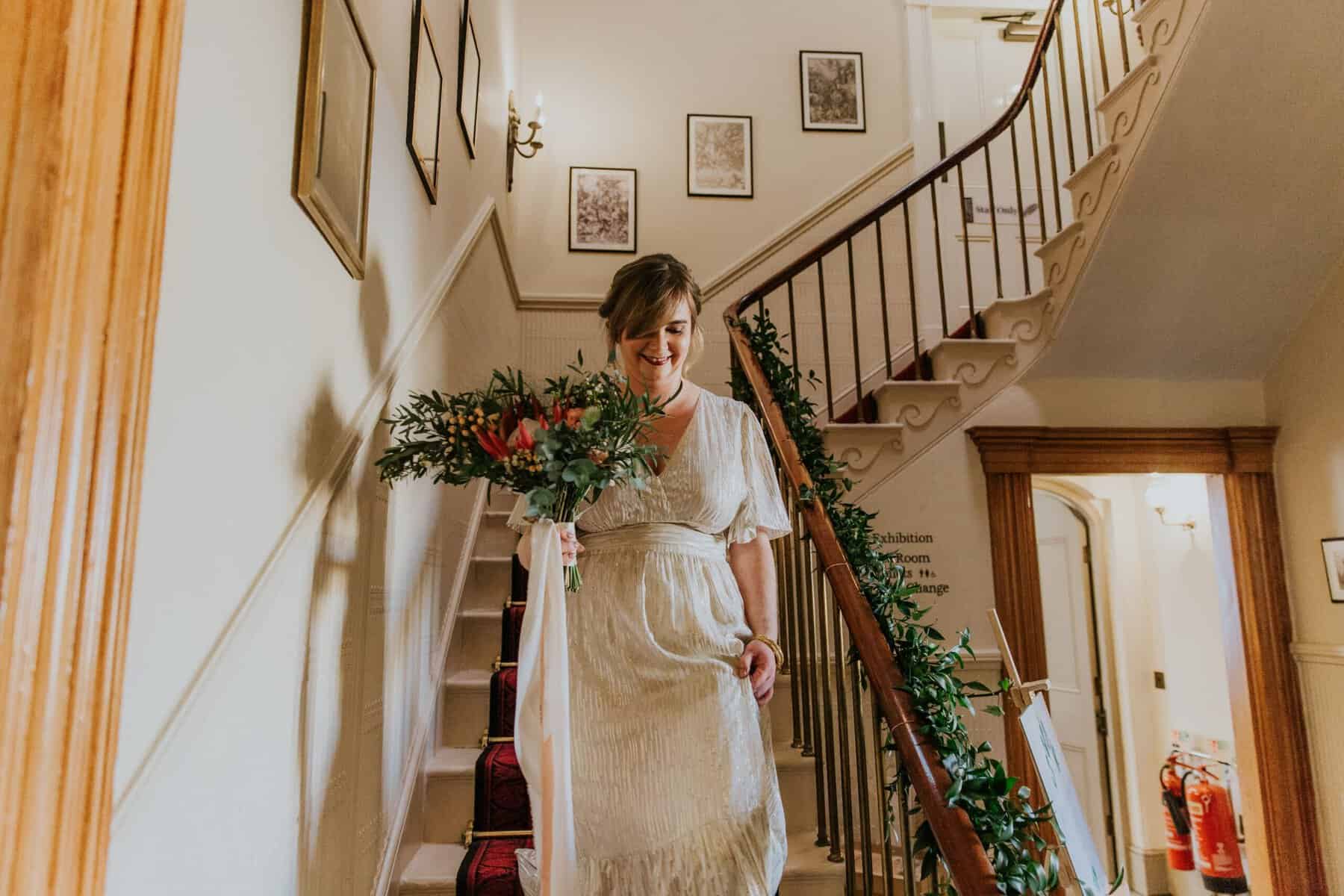 The Castlefield Rooms
Situated near Castlefield Basin, The Castlefield Rooms is in the perfect location if you want a quintessential 'Manchester' feel to your photographs! There's plenty of red brick, cobbles, canals, and industrial backdrops for amazing and unusual photos.
I would highly recommend booking the Lock Keeper's cottage to get ready in on the morning of your wedding. It's just across the road from Dukes 92 which is very convenient, but the cottage is also gorgeous inside and will make your wedding feel just that little bit more special! I have been to The Castlefield Rooms a few times now and would thoroughly recommend it if you are looking for a medium sized venue right in the city centre with a relaxed vibe.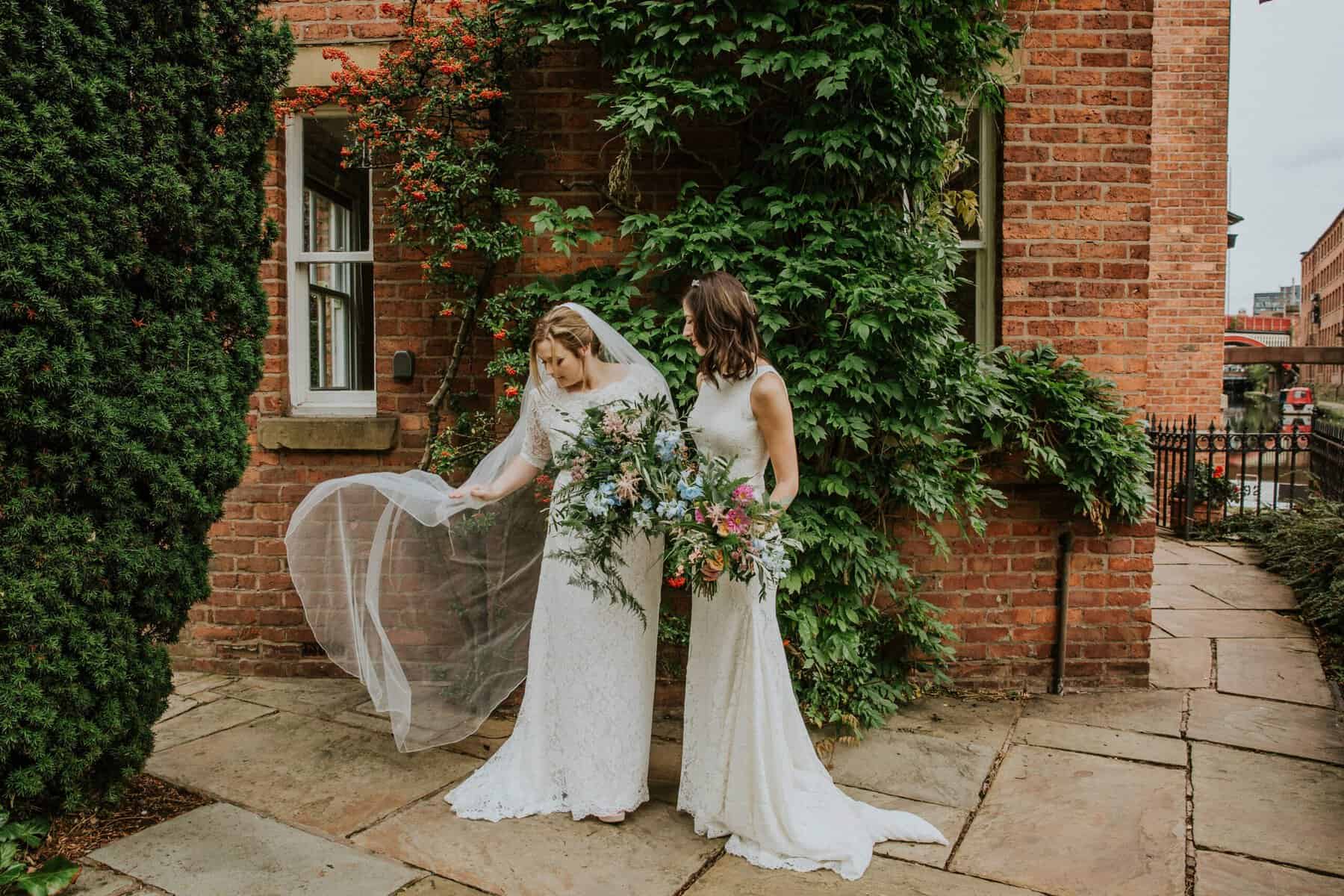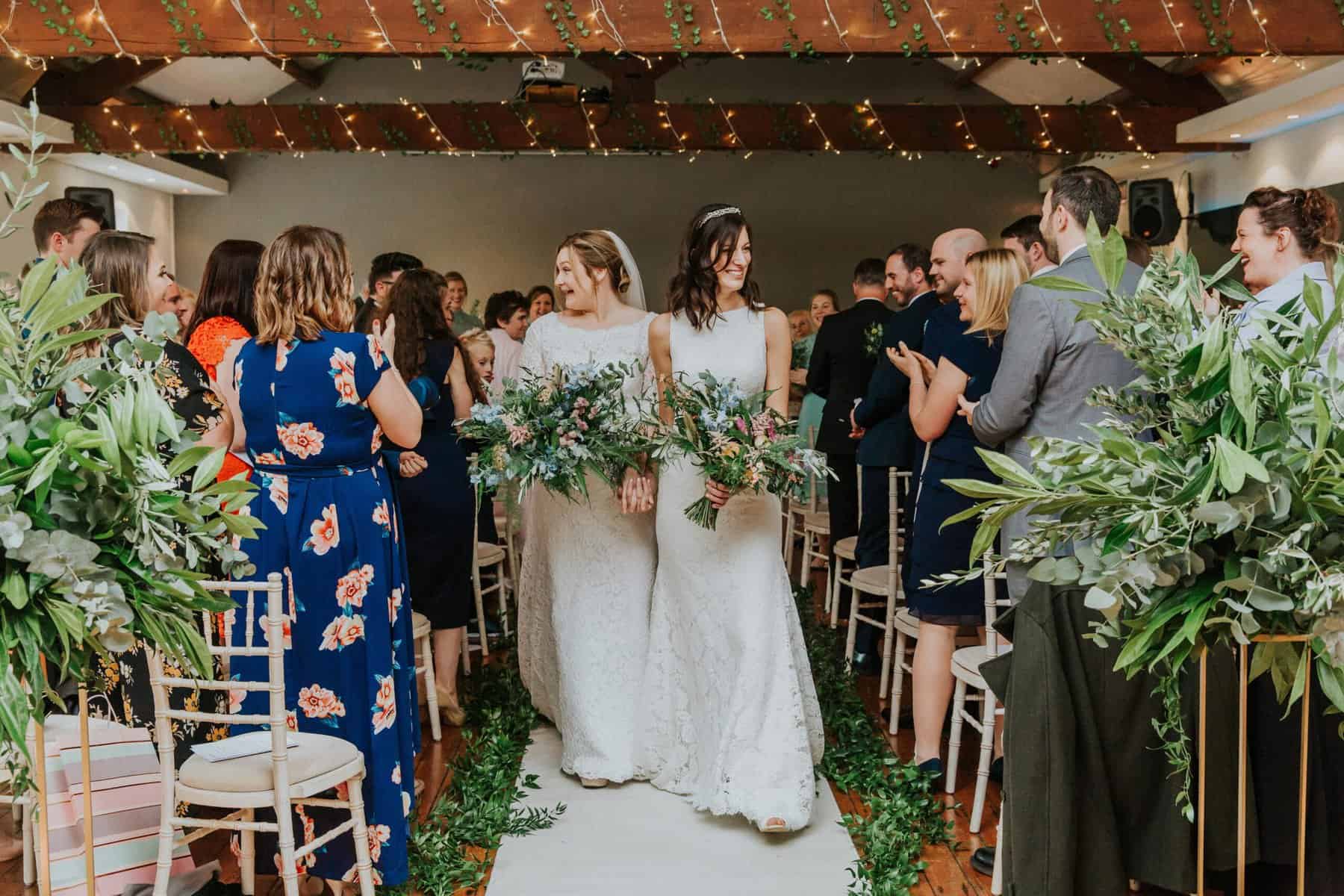 Elliot House
Until 1995, Elliot House was actually Manchester's main registry office! Recently, the building has re-opened for weddings and I'm so glad, as Elliot House really is a gem of a venue! Situated right on Deansgate, this venue is right in the heart of Manchester city centre. A short walk can take you to lots of brilliant and usual spots for wedding photographs such as St Peter's Square & Castlefield. Elliot House has plenty of history and character. It is a Grade II listed building and features a beautiful Chamber Room full of period features where you can have your wedding ceremony.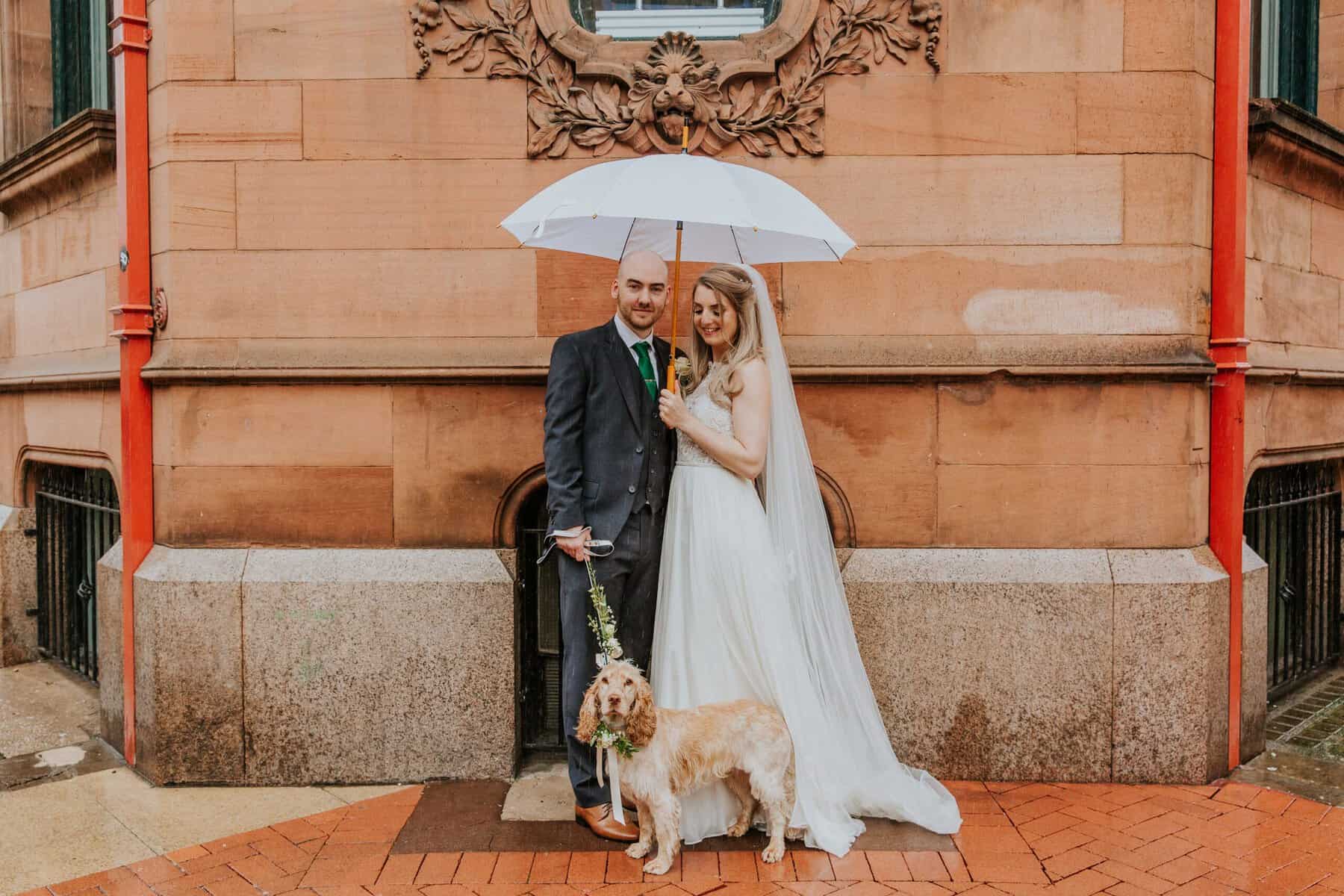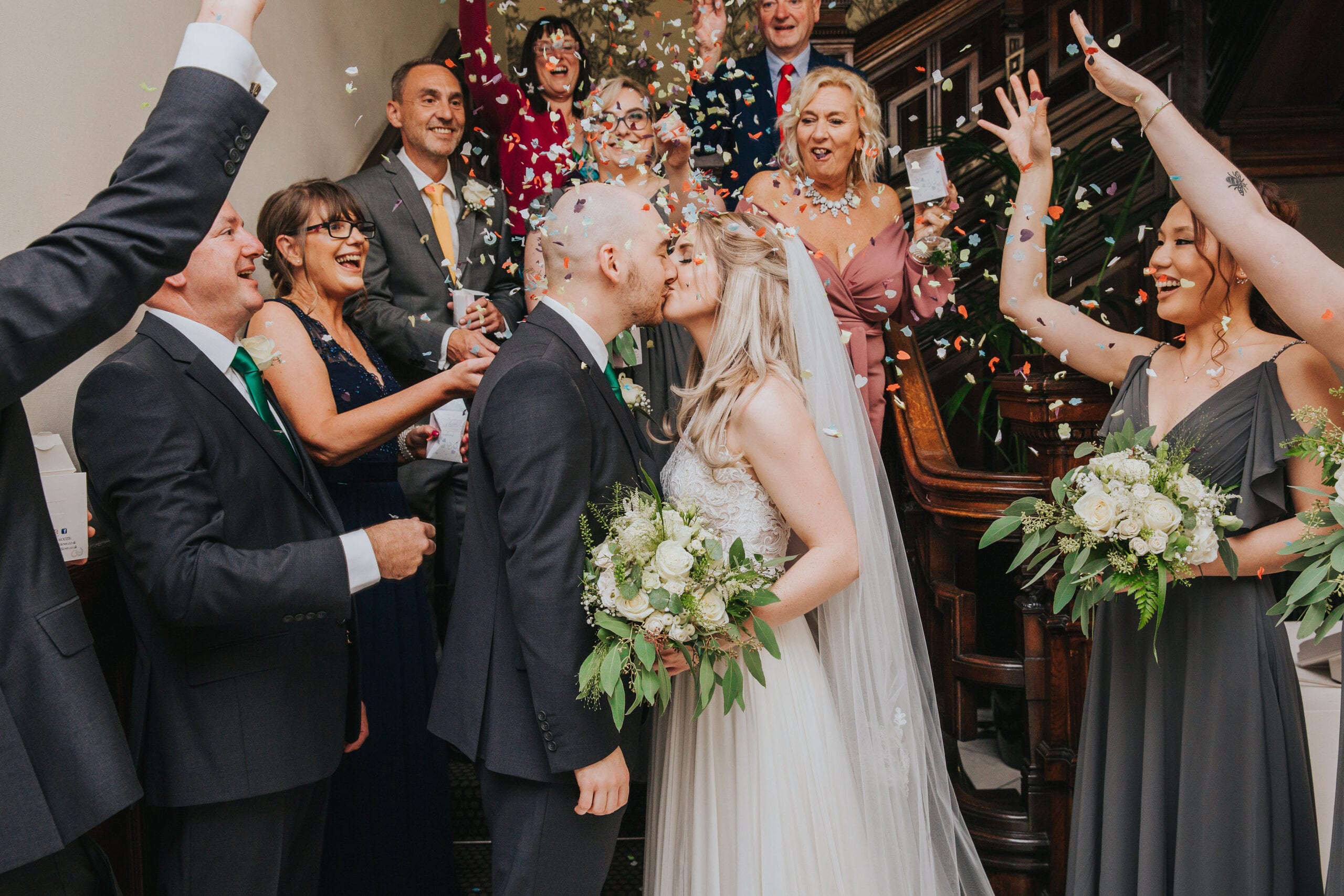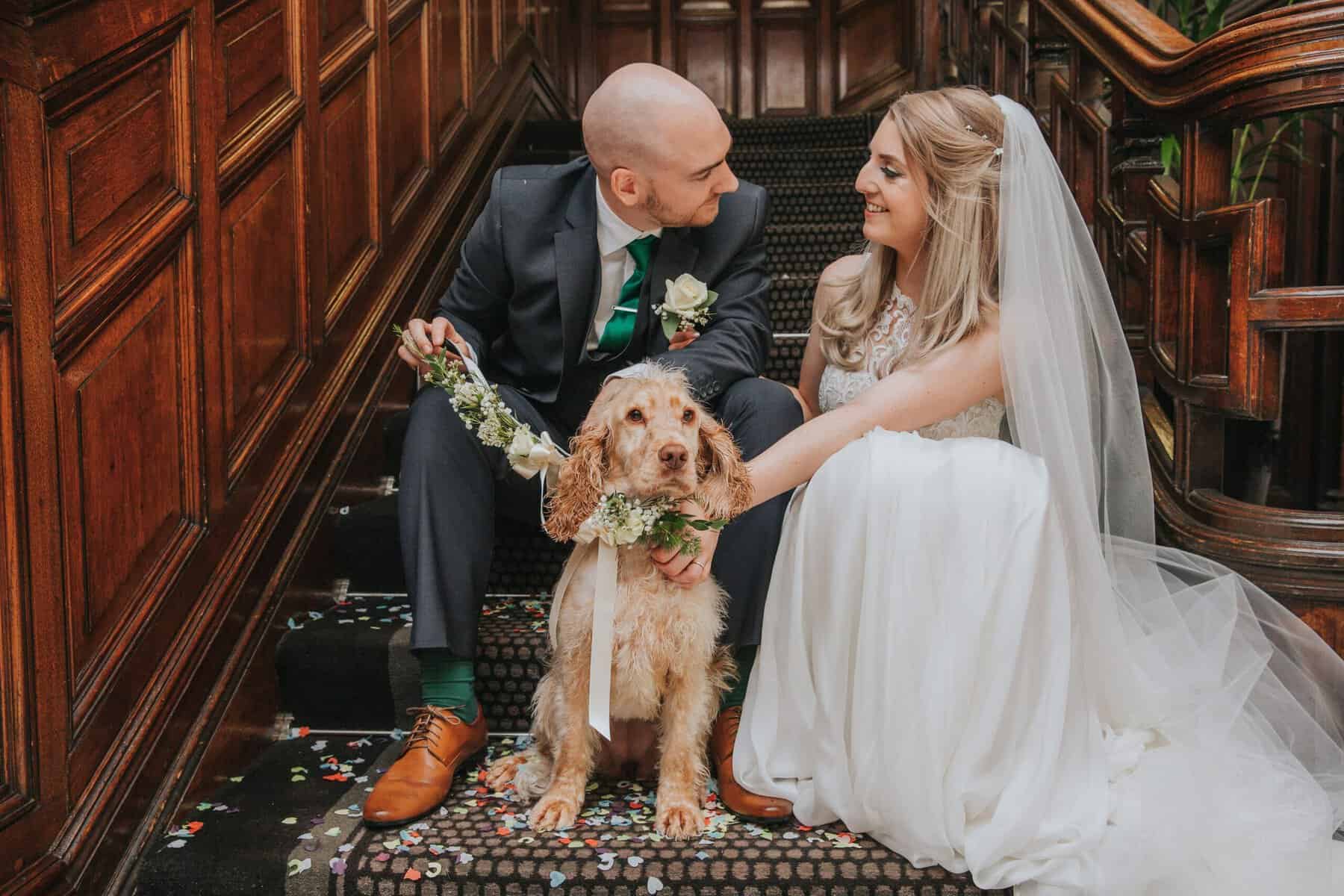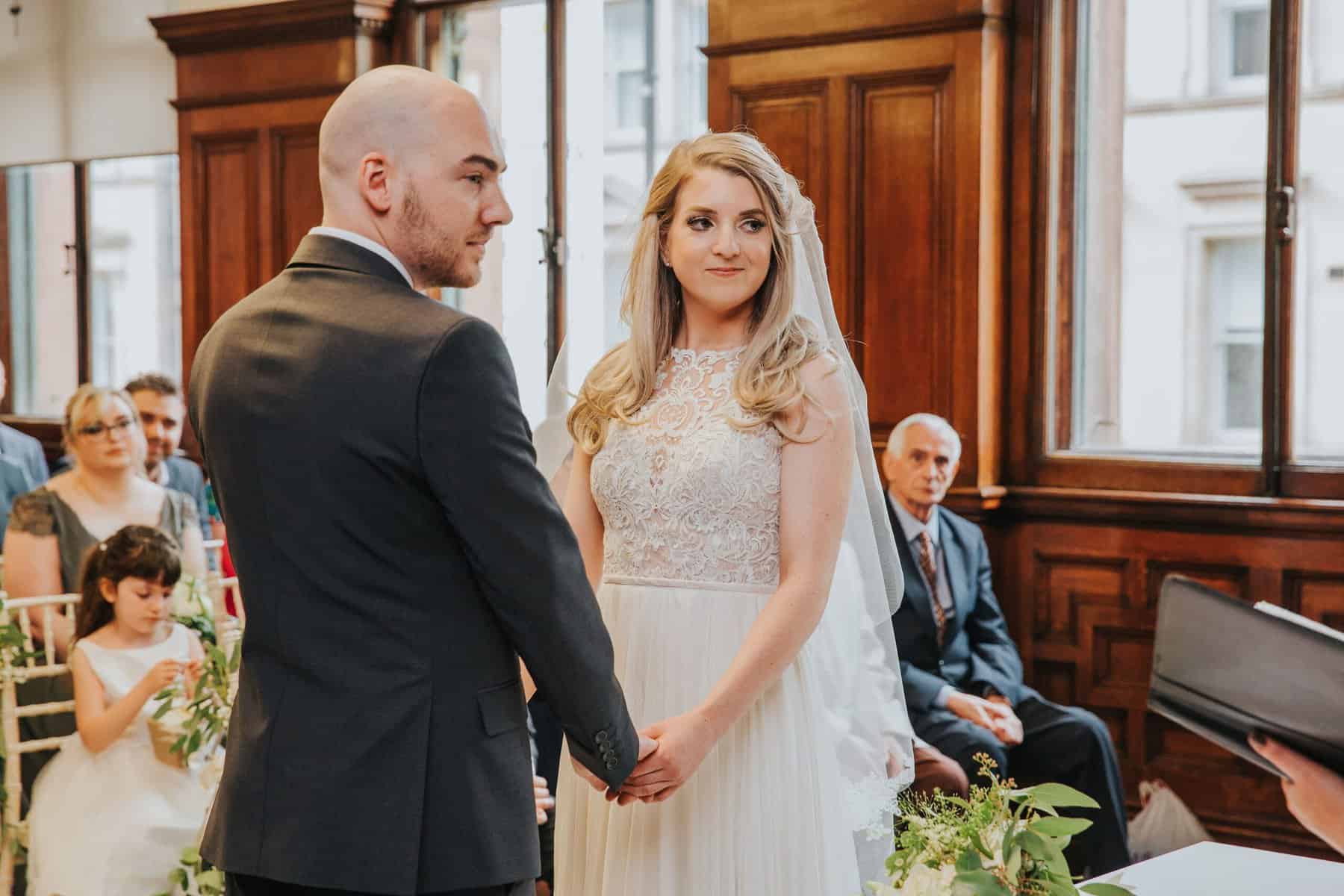 The Portico Library
The Portico Library is the definition of a hidden gem! I've walked past the library on Mosley Street so many times but never gave it much of a second look. The library is actually situated on the first floor, above street level, and is incredibly beautiful with plenty of historic features and an amazing glass domed roof. This venue if perfect if you are both bookworms or history buffs. My favourite part of this venue is the small private study with ceiling-high bookshelves that feel straight out of Hogwarts!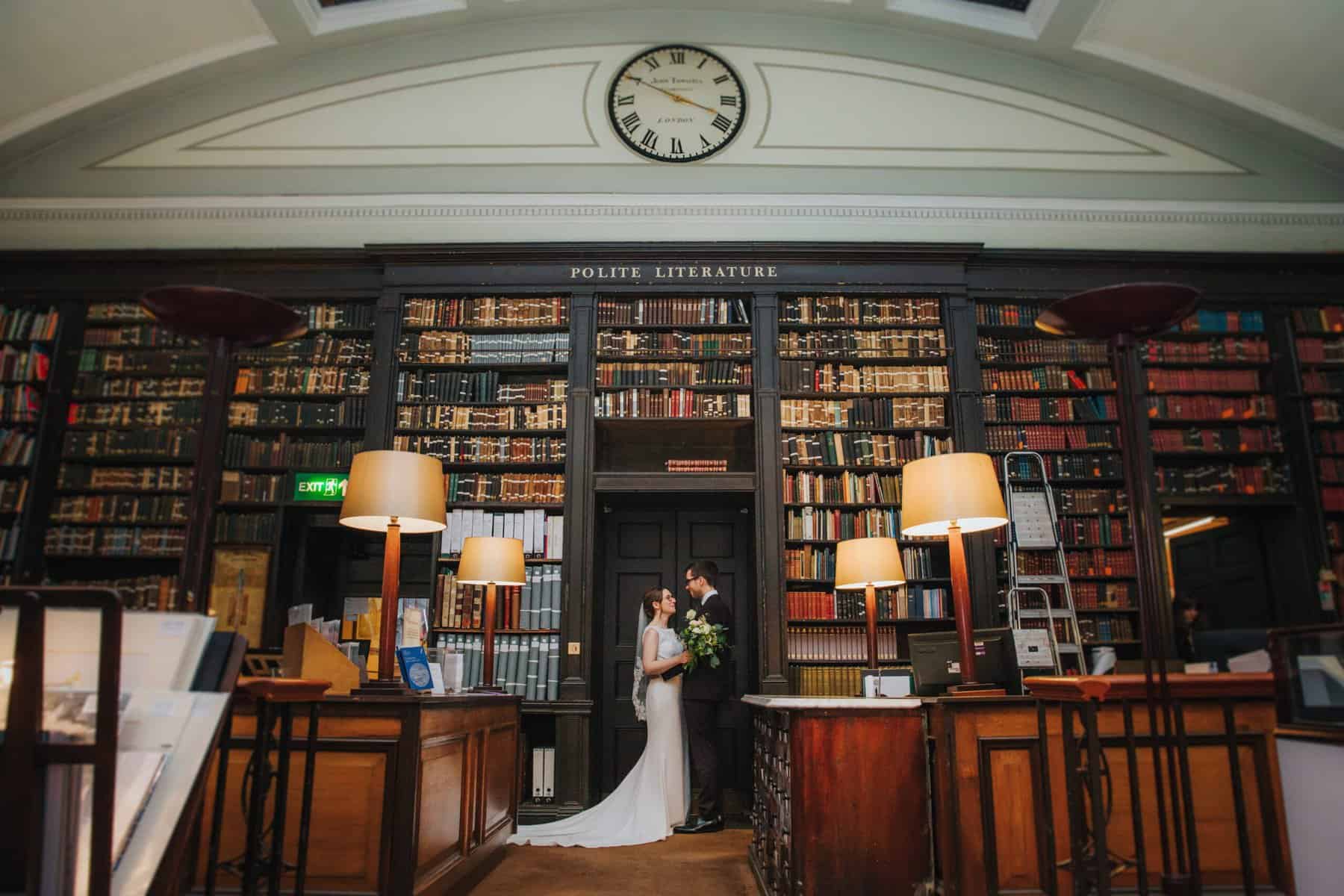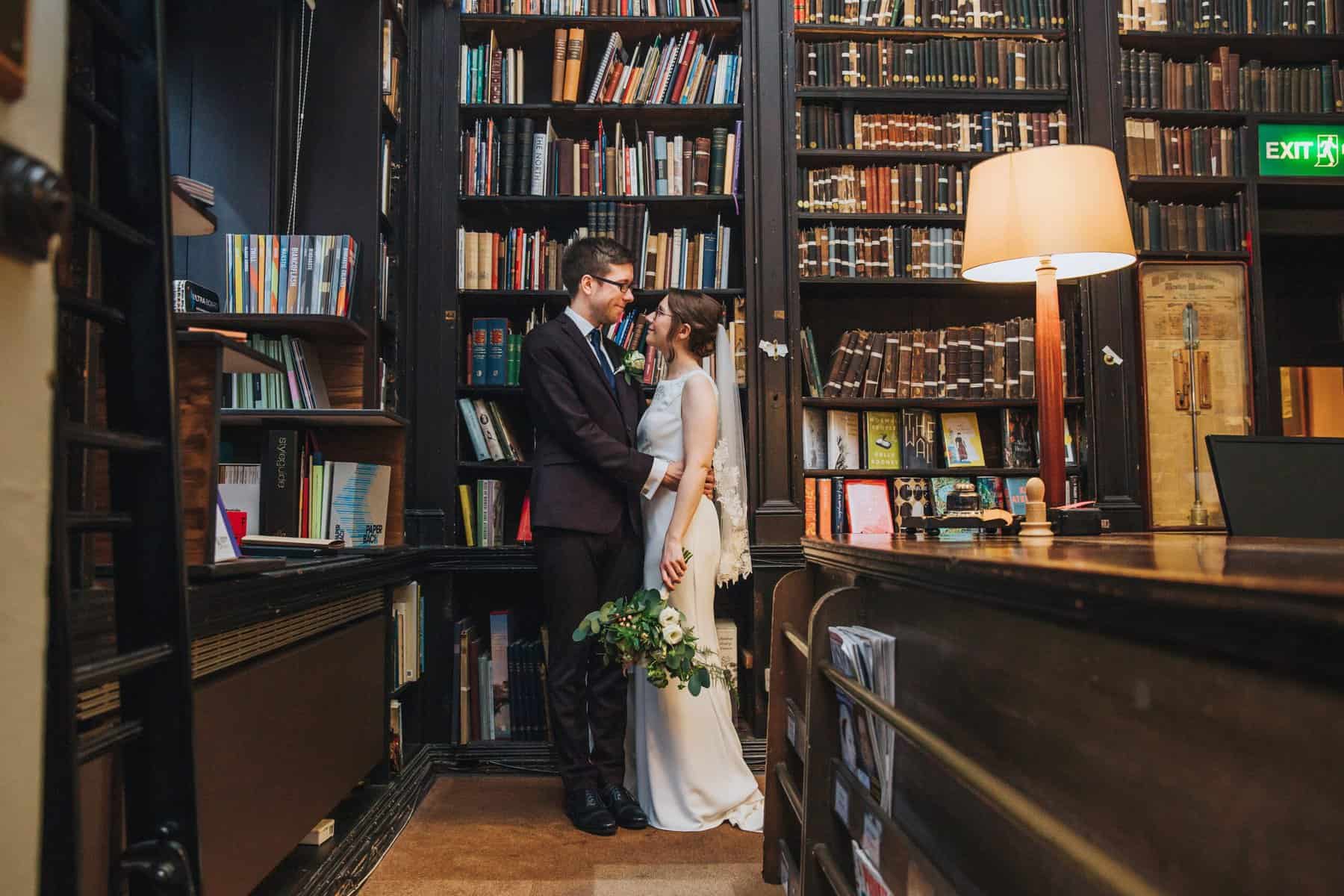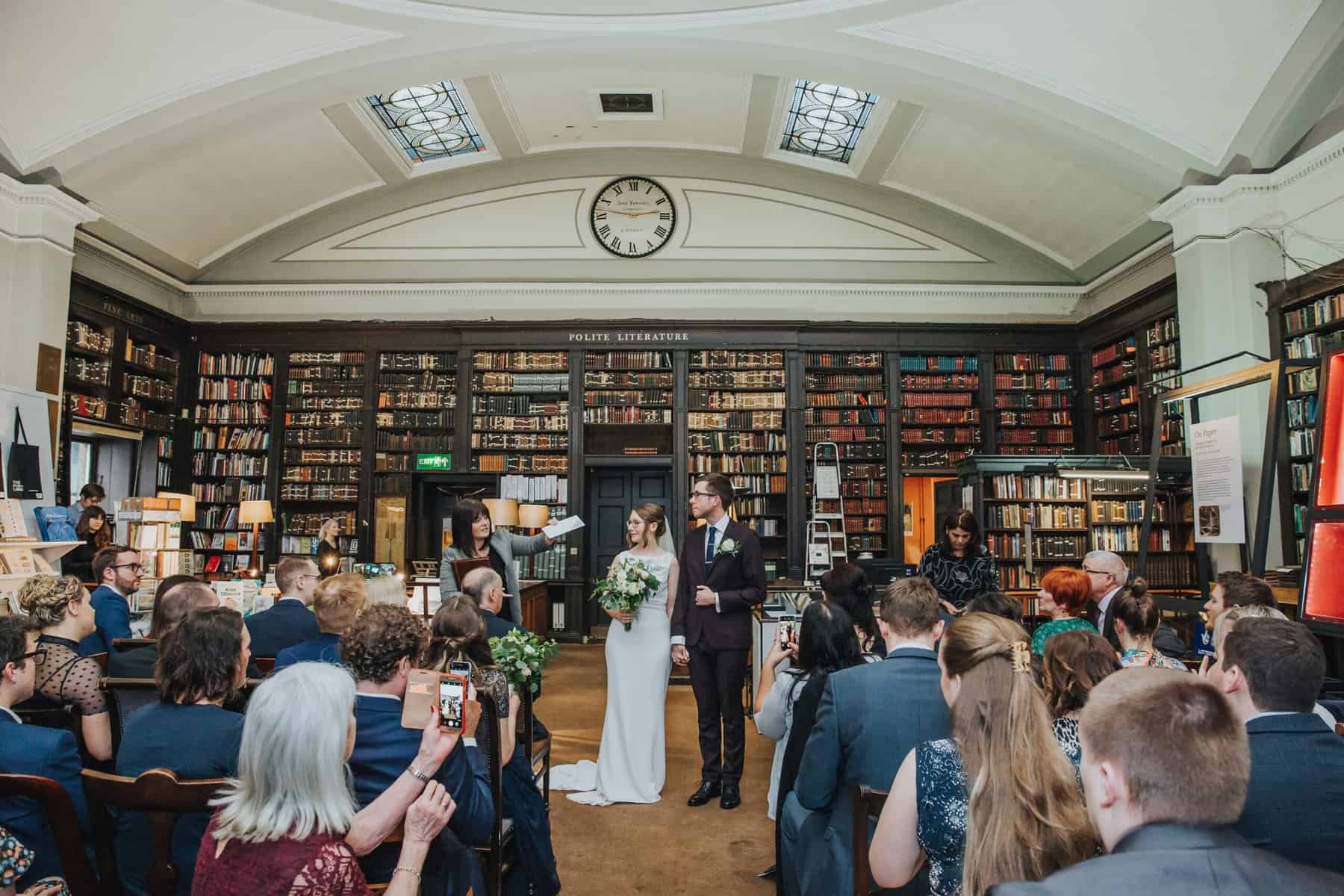 The Whitworth Gallery
If you are looking for a contemporary wedding venue in Manchester, then I would highly recommend taking a look at The Whitworth. The gallery makes for an amazing and unusual wedding ceremony space and the Grand Hall is beautifully light and perfect for hosting a wedding breakfast. There are endless quirky photo-opportunities at The Whitworth with its amazing gallery spaces and gardens. If you are looking for a contemporary wedding venue in the city centre, I would highly recommend The Whitworth!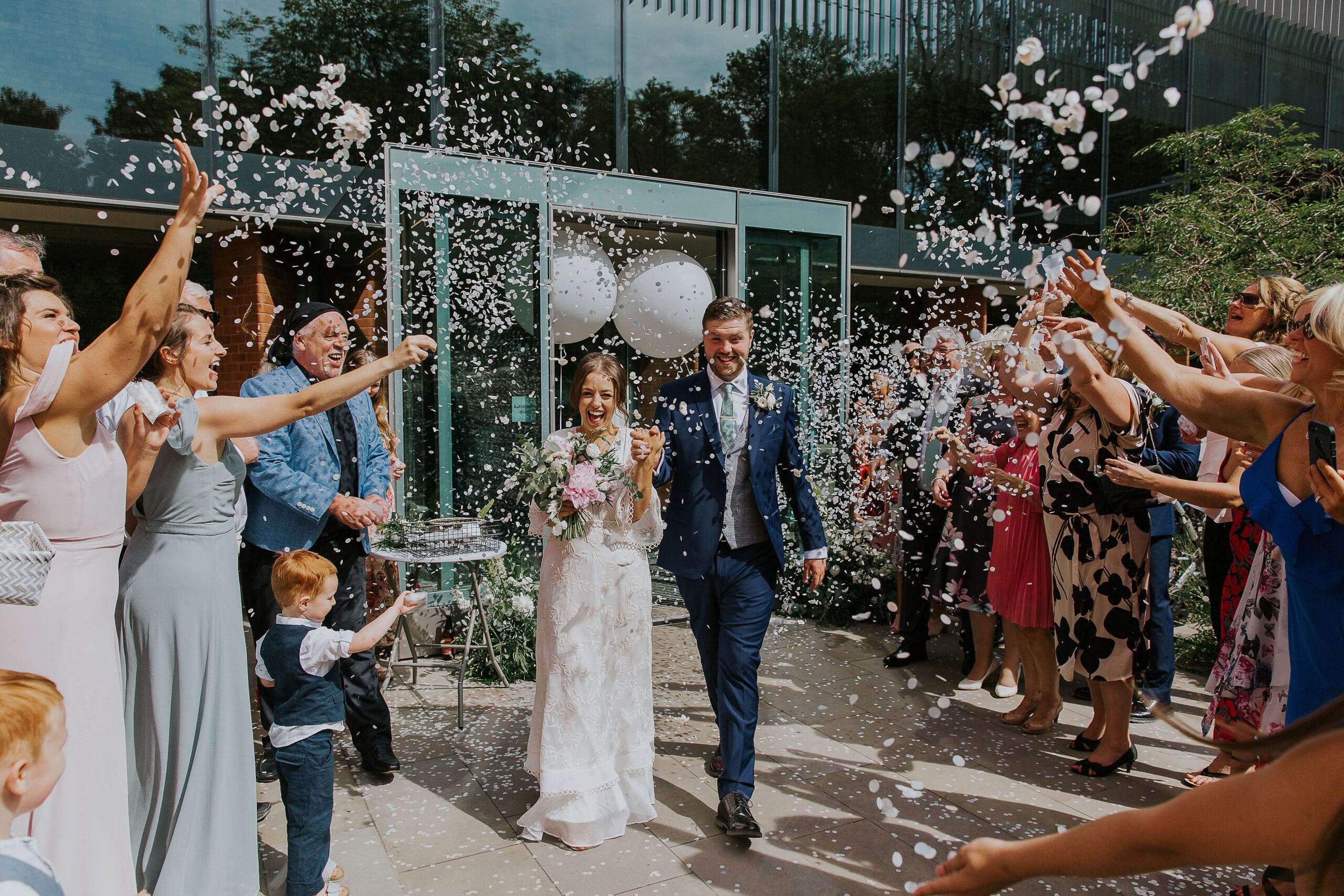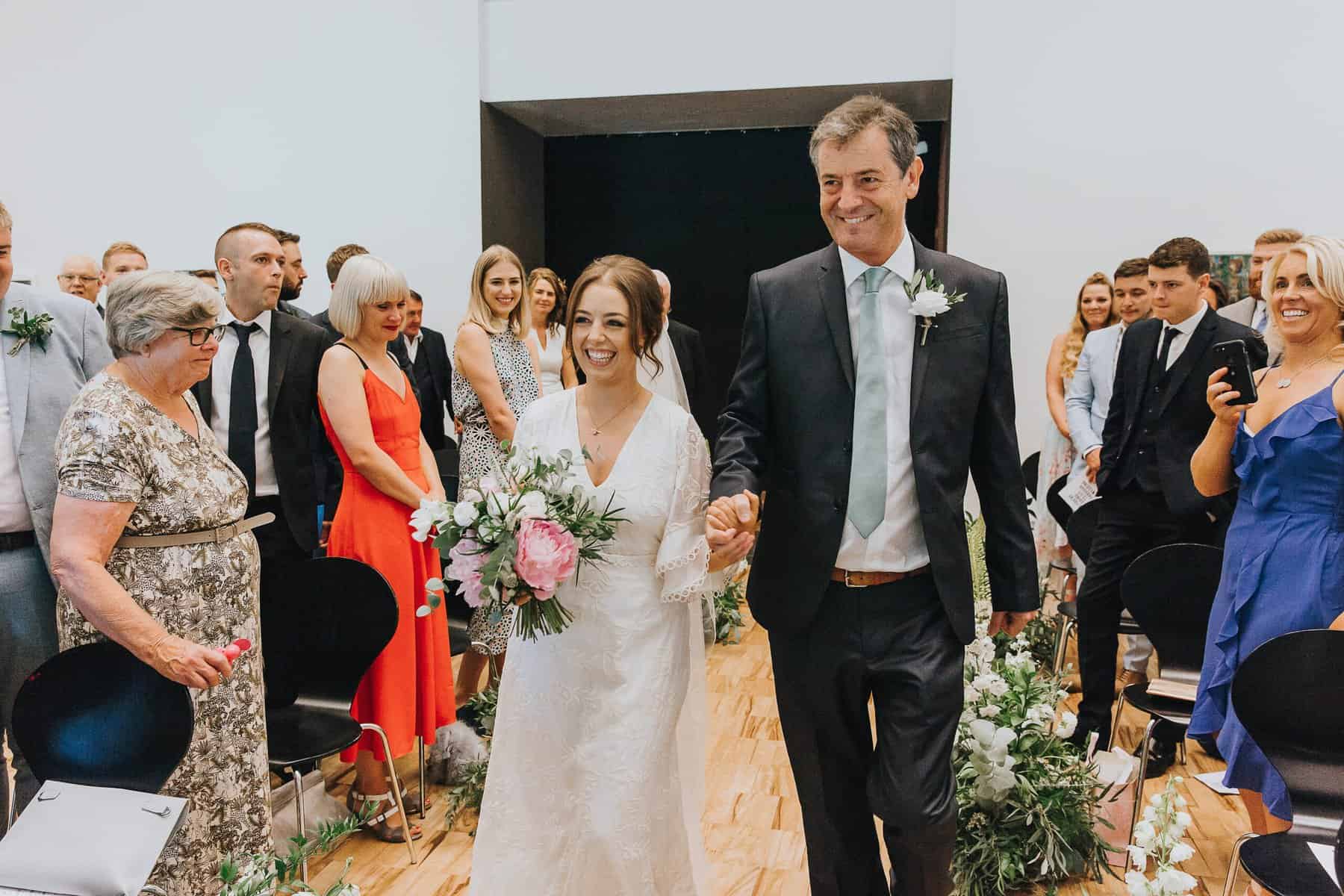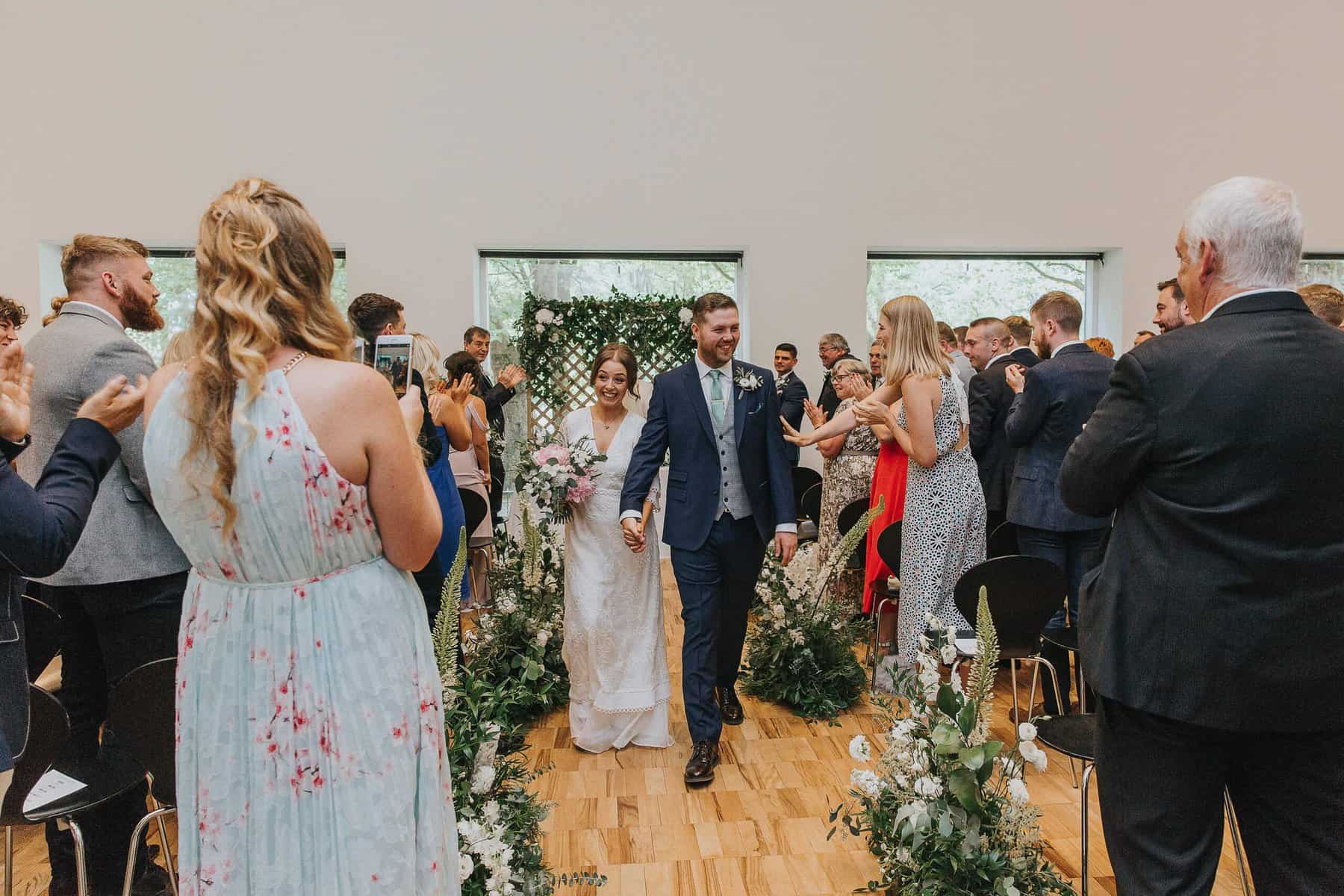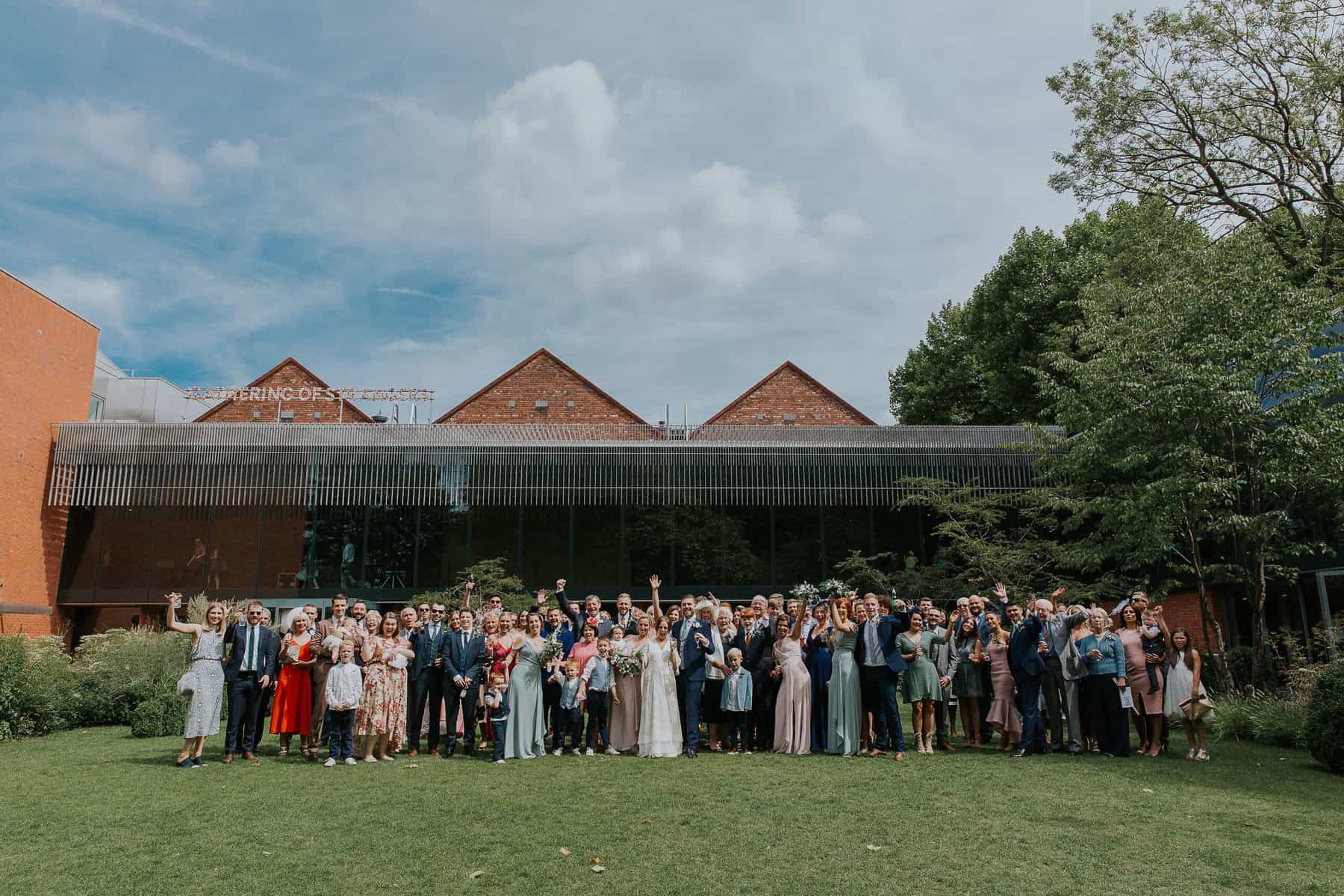 The Albert Hall
The Albert Hall will be familiar with gig-goers in the city, but did you know you can hire this amazing space for weddings? Once a chapel in the 19th century, this amazing venue was renovated in 2012 whilst keeping it's stunning original features in-tact including its magnificent stained glass windows. The Albert Hall also has it's own exclusive list of in-house musicians, DJs and artists to hire so you can host the most amazing party!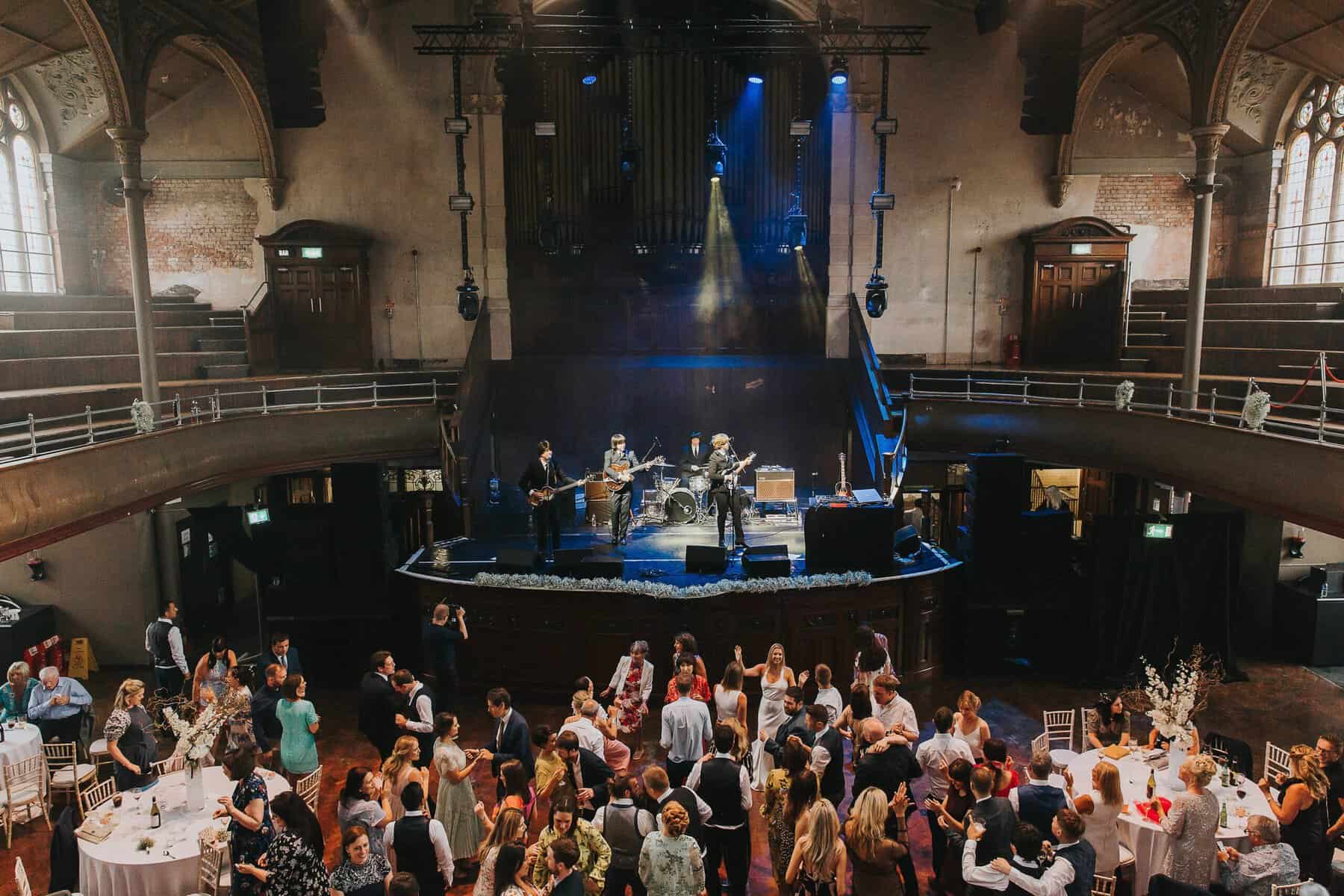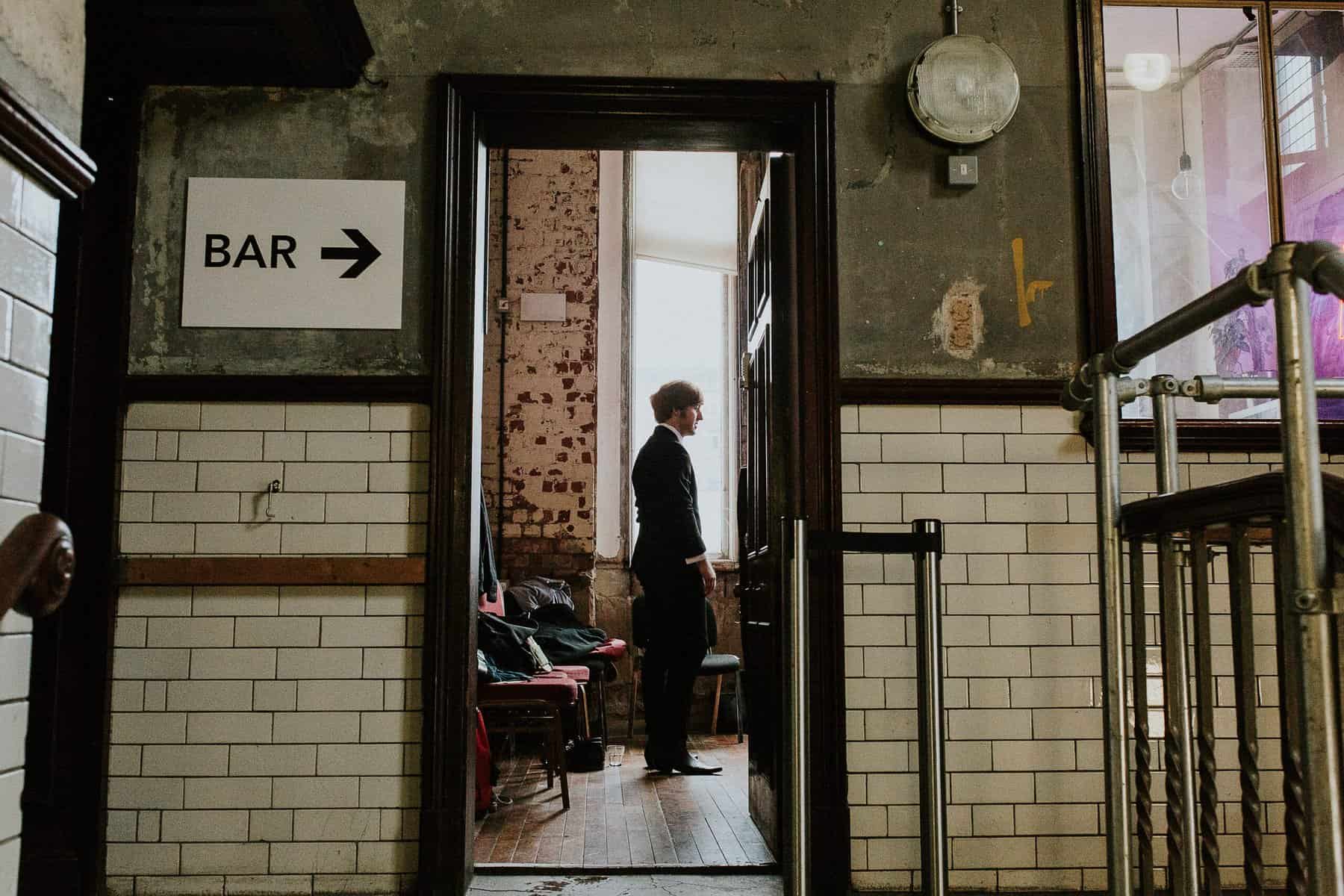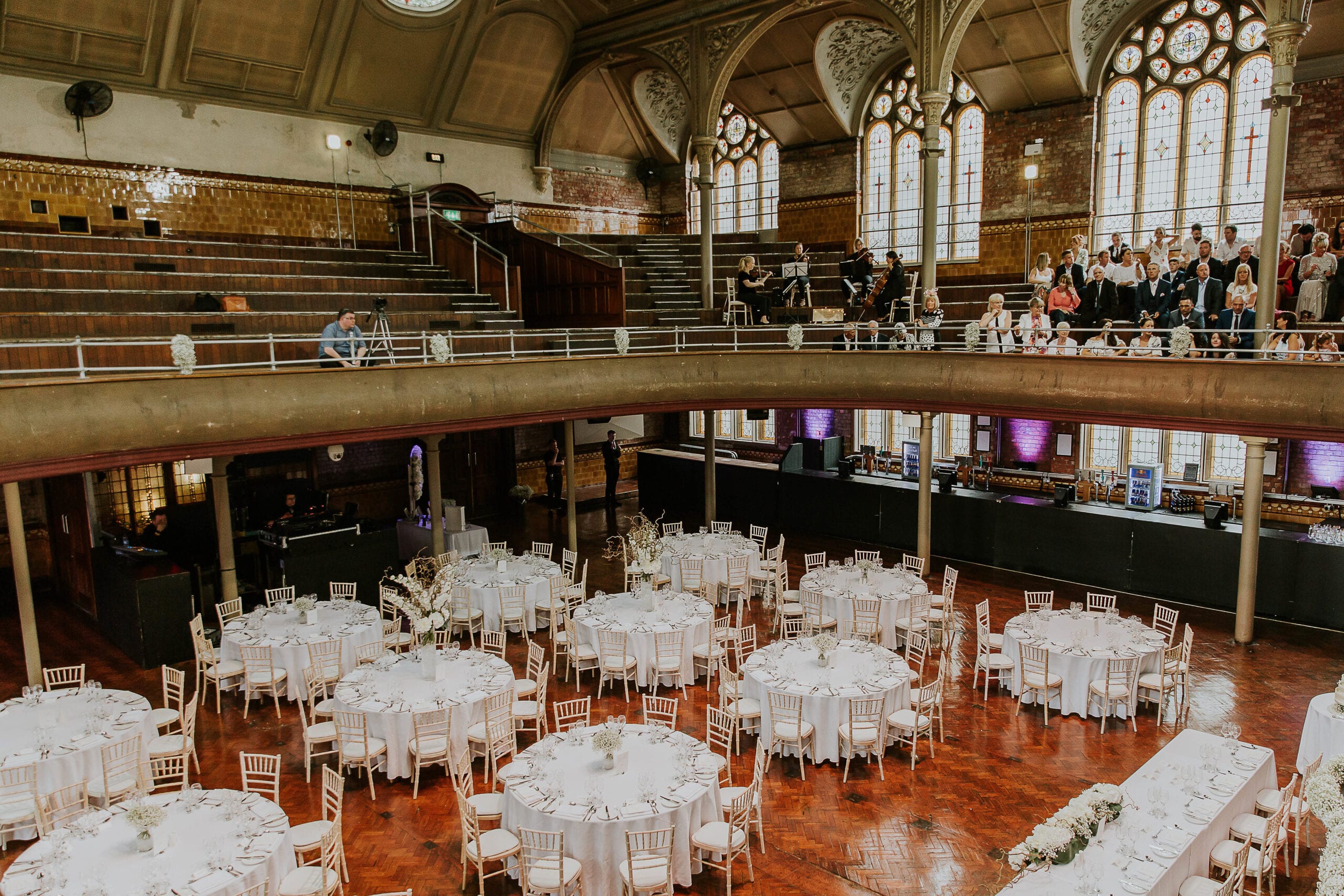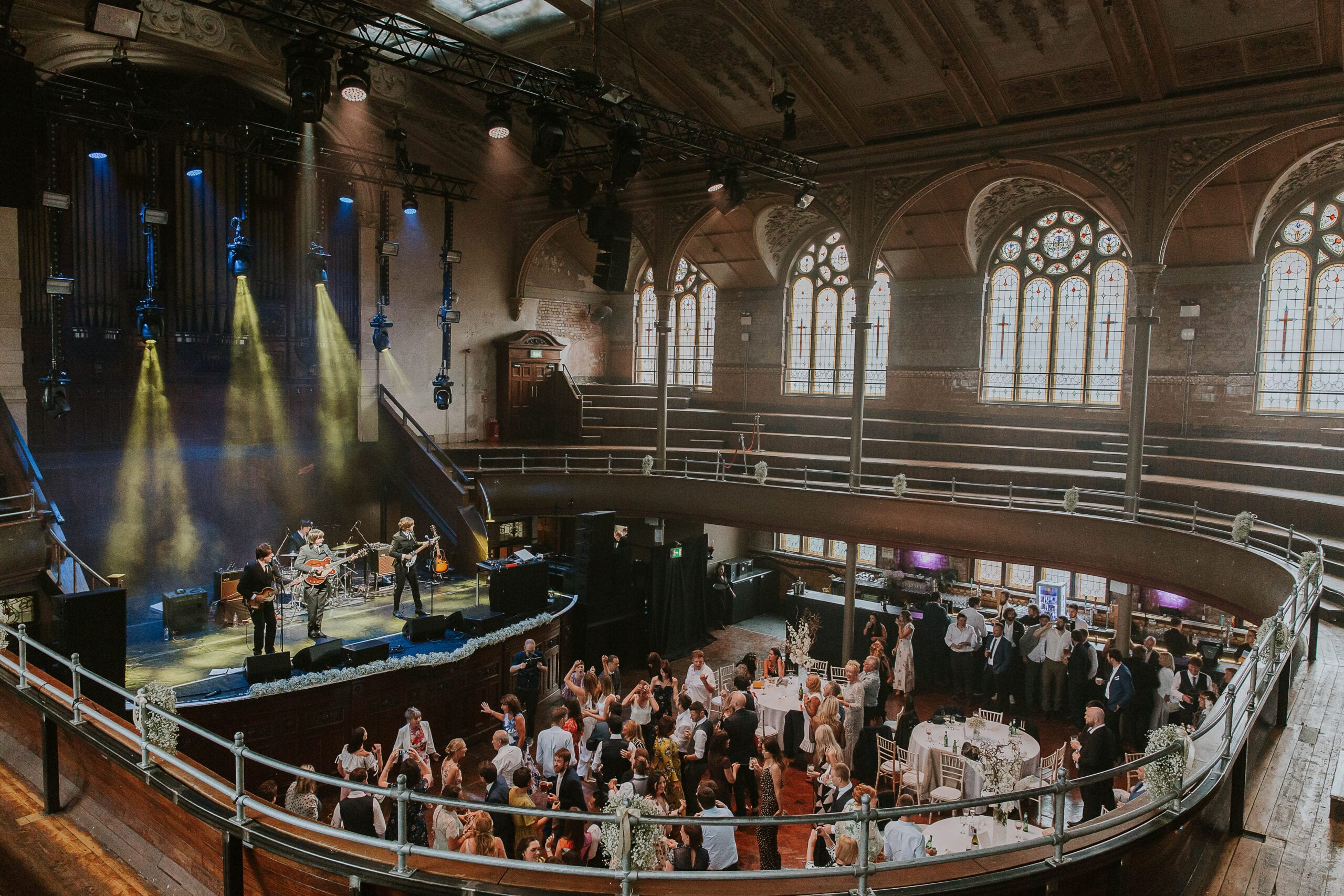 Great John Street Hotel
I love Great John Street not only for its beautiful boutique-style hotel rooms, but for its private roof terrace with amazing city views. Couples can hire the whole top floor of the hotel for themselves which features a ceremony/reception room, private bar and the exclusive rooftop space (including heaters!). It can be difficult to find a wedding venue in Manchester with its own private outdoor space which is why Great John St is such a gem. Perfect for small, relaxed summer weddings.