So what actually is an urban venue? What are your choices when planning a city centre wedding?
An urban venue is a type of event space located in a city or metropolitan area, characterized by its distinctively modern, often industrial, and cosmopolitan atmosphere.
Urban venues draw inspiration from the dynamic and diverse energy of city life, offering a unique backdrop for various events, including weddings. Key features and characteristics of urban venues include:
Now when we talk about urban venues and urban weddings we include all industrial-style venues. They don't have to be in the city centre, a lot usually are though.
Looking for a guide to finding nontraditional venues?
Key characteristics of urban wedding venues
Location in City Centers:

Urban venues are typically situated in the heart of city centres or metropolitan areas, providing easy access to city amenities, landmarks, and cultural attractions.

Architectural Aesthetics:

These venues often showcase contemporary architectural elements, such as exposed brick walls, industrial beams, large windows, and open floor plans. The design may blend modern and historic features, creating a distinctive urban aesthetic.

Versatile Spaces:

Urban venues are known for their versatility, offering a range of spaces that can be adapted to different event styles. This adaptability allows couples to customize the venue to suit their wedding theme and vision.

Industrial and Raw Elements:

Many urban venues embrace industrial and raw elements, incorporating features like concrete floors, metal accents, and utilitarian structures. These elements contribute to a chic and edgy ambience.

Cityscape Views:

Some urban venues, especially those with rooftop spaces, provide panoramic views of the city skyline. These views can add a breathtaking backdrop to wedding ceremonies and receptions.

Proximity to Urban Culture:

Urban venues benefit from their proximity to urban culture, offering couples and guests access to local attractions, restaurants, art galleries, and entertainment options.

Creative and Artistic Atmosphere:

The urban environment often fosters a creative and artistic atmosphere, and urban venues may showcase local artwork or incorporate design elements that reflect the city's cultural identity.

Convenience and Accessibility:

Urban venues are typically easily accessible, with proximity to transportation hubs, hotels, and other amenities. This convenience is advantageous for both couples and their guests.

Adaptability for Modern Trends:

Urban venues are well-suited for couples looking to incorporate modern and trendy elements into their weddings. These venues provide a canvas for creative and non-traditional wedding designs.

Diverse Venue Types:

Urban venues come in various types, including lofts, warehouses, art galleries, industrial spaces, rooftop venues, and more. Each type contributes to the overall diversity of urban wedding venue options.
Different types of urban wedding venues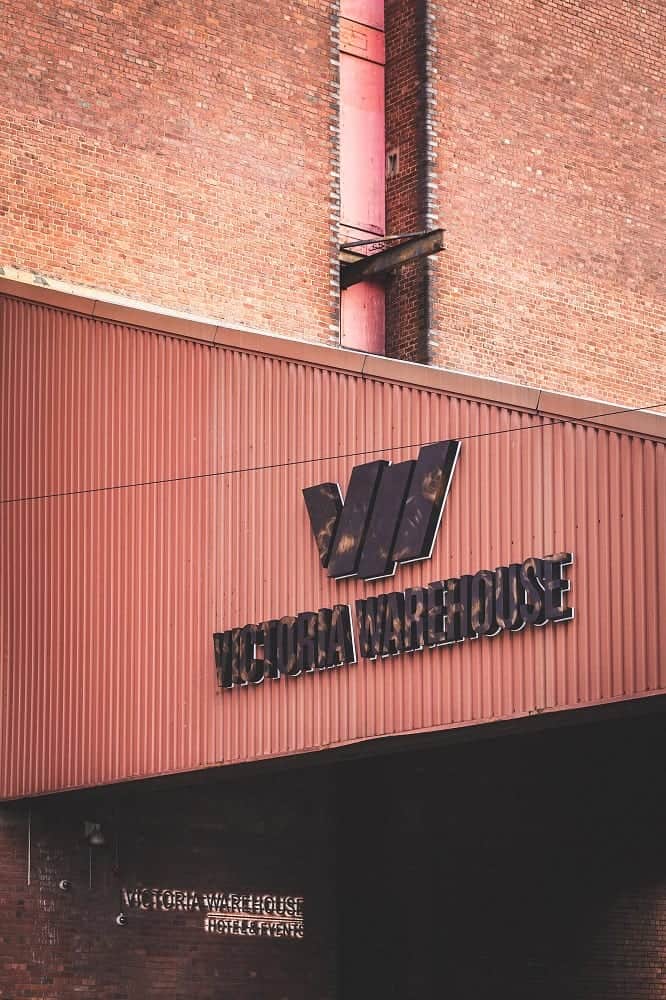 1. Warehouses
Industrial warehouses provide a raw and edgy backdrop for weddings, featuring exposed brick walls, metal beams, and ample space.
This venue type is ideal for adventurous couples who appreciate the industrial aesthetic and desire a unique, unpolished setting.
Consider checking the heating and ventilation due to the spacious nature of warehouses. Additionally, confirm accessibility for guests.
Warehouses are perfect for bohemian or industrial-themed weddings. To enhance the warehouse experience, use the space creatively with hanging installations and dramatic lighting. Ensure there are comfortable seating arrangements for guests.
Head to our top warehouse venues in the UK post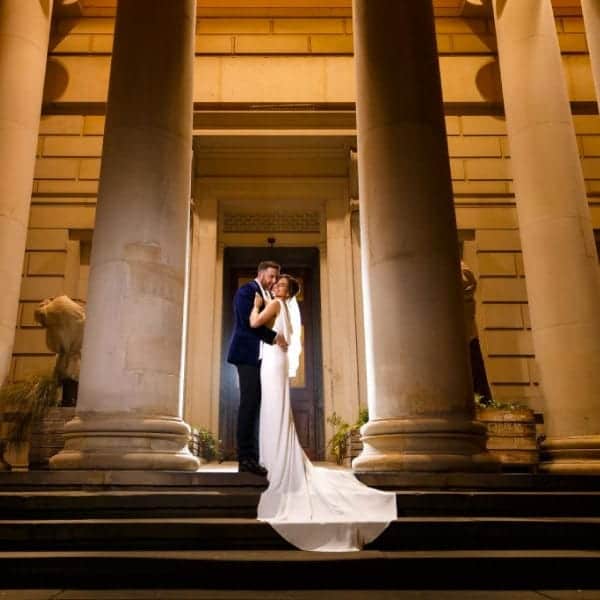 2. Art Galleries
Art galleries provide a sophisticated and cultural ambience, with curated artwork serving as a unique backdrop for weddings.
This venue style is suitable for couples seeking an elevated and artistic atmosphere. Art galleries are well-suited for modern and upscale wedding styles. When choosing an art gallery, consider the layout and flow, ensuring that the artwork complements the wedding theme.
Utilize the gallery's existing aesthetic by incorporating minimalistic decor to let the artwork shine. Consider hosting cocktail hours surrounded by captivating art pieces for a refined experience.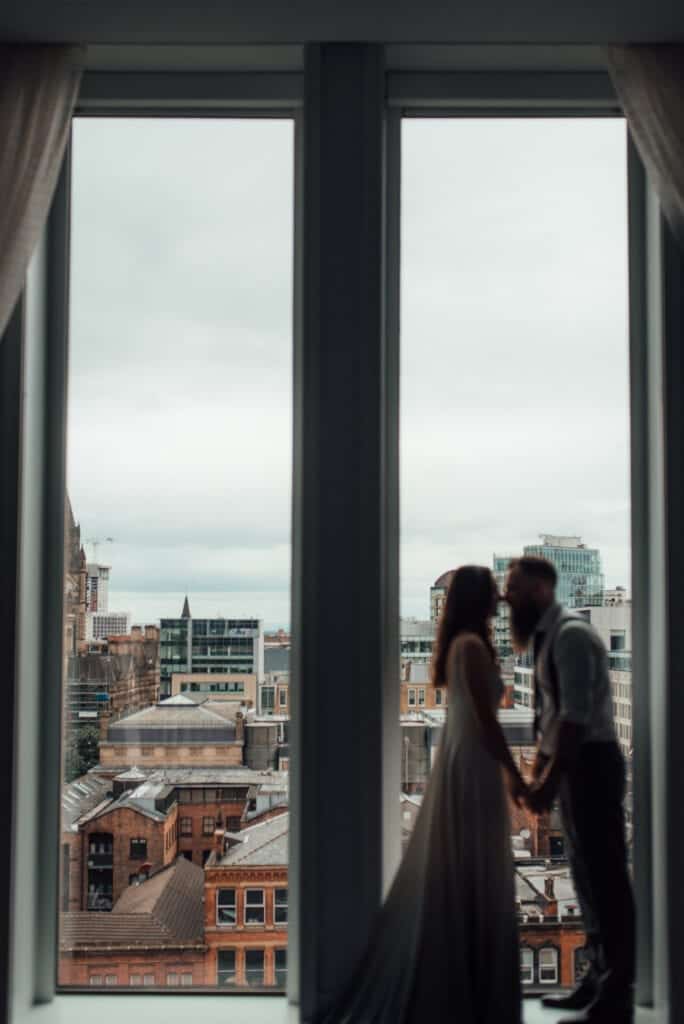 3. Boutique Hotels
Boutique hotels in urban areas often have stylish event spaces that blend modern design with comfort. These venues are convenient for couples and guests staying overnight.
Boutique hotels cater to couples seeking a blend of sophistication and comfort for their wedding. These venues often provide on-site accommodations, making it convenient for guests. Consider the hotel's overall aesthetic and whether it aligns with the wedding style.
Boutique hotels often offer dedicated event staff to assist with wedding planning and execution. Utilize the hotel's amenities, such as spas or rooftop lounges, to enhance the overall wedding experience.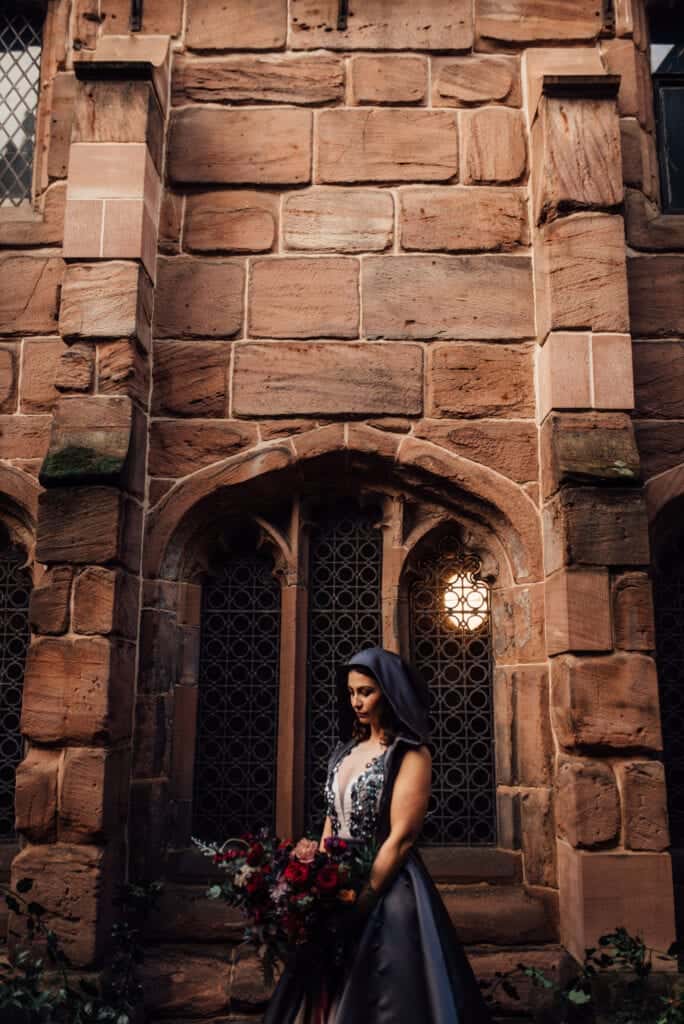 4. Historic Buildings
Urban areas are often rich in history, and historic buildings can be transformed into stunning wedding venues. From old factories to historic mansions, these venues provide a sense of timeless elegance.
Historic buildings are perfect for couples who appreciate architectural heritage and a touch of nostalgia. Consider the historical significance of the venue and its preservation status.
Historic venues may have specific guidelines for decor and alterations. Embrace the venue's history by incorporating vintage-inspired decor and themes. Collaborate with the venue's staff to highlight architectural features during the wedding.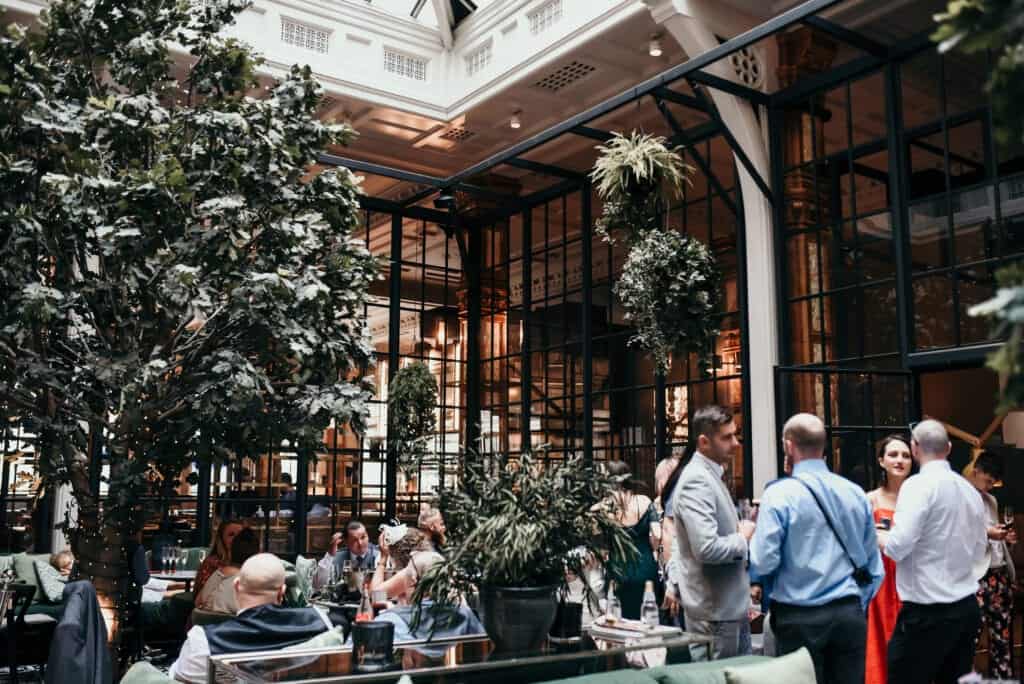 5. Restaurants
Many urban restaurants offer private event spaces, making them perfect for intimate weddings. Couples can choose from a variety of cuisines and benefit from a built-in catering option.
Restaurants are well-suited for couples who want a more intimate setting with a focus on culinary experiences. Consider the restaurant's style and menu options, ensuring they align with the wedding theme.
Restaurants with private rooms or exclusive event spaces often provide an intimate atmosphere for smaller guest lists. Collaborate with the restaurant's chef to create a personalized menu that reflects the couple's tastes.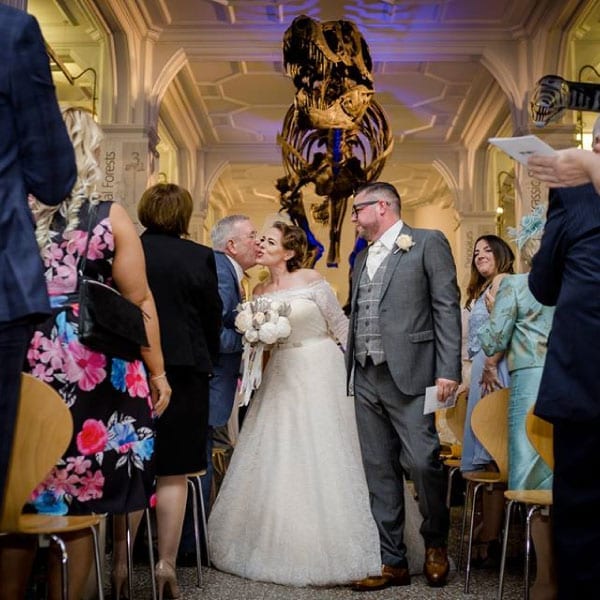 6. Museums
Museums offer a unique and cultured backdrop for weddings, allowing couples to exchange vows surrounded by art, artefacts, or exhibits.
Museums are perfect for couples with a passion for culture and history. Consider the museum's collection and theme when choosing a venue. Museums often have specific guidelines for decor to preserve artefacts.
Embrace the museum's theme by incorporating it into the wedding design. Consider interactive elements like guided tours or exhibits for guests.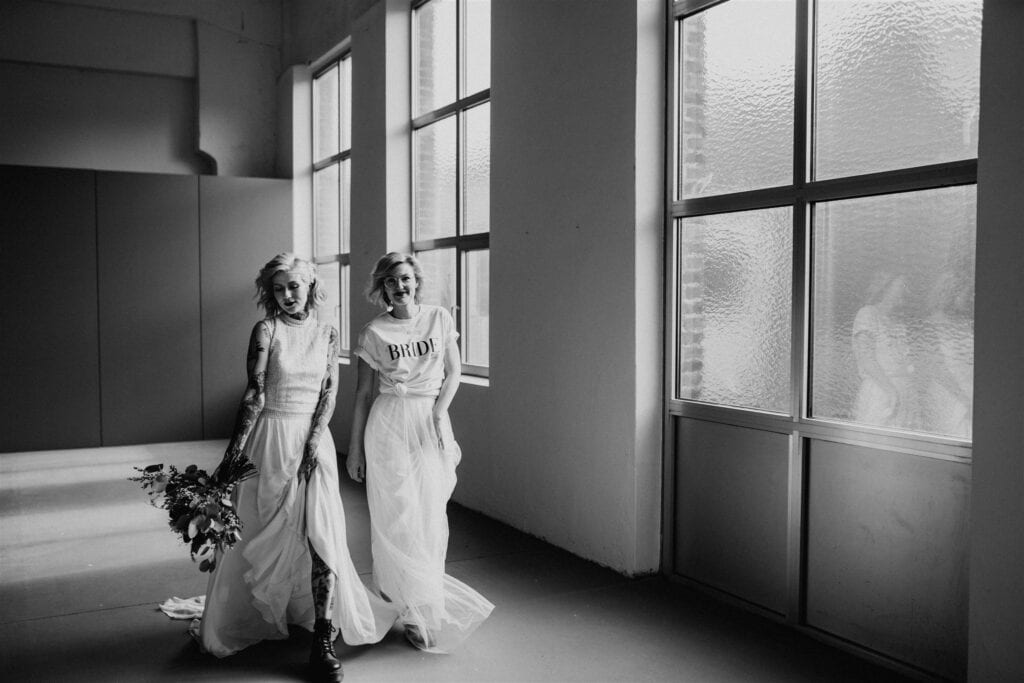 7. Industrial Spaces
Industrial-style spaces embrace the raw, unfinished look with features like exposed pipes, concrete floors, and metal accents. They are perfect for couples seeking a modern and edgy atmosphere.
Industrial spaces cater to couples who appreciate a minimalist and edgy aesthetic. Consider the industrial features of the space, such as exposed beams and raw materials. Industrial venues may have limited natural lighting, so plan for additional lighting sources.
Embrace the industrial theme with decor like metal accents and minimalist florals. Consider unconventional seating arrangements to enhance the industrial vibe.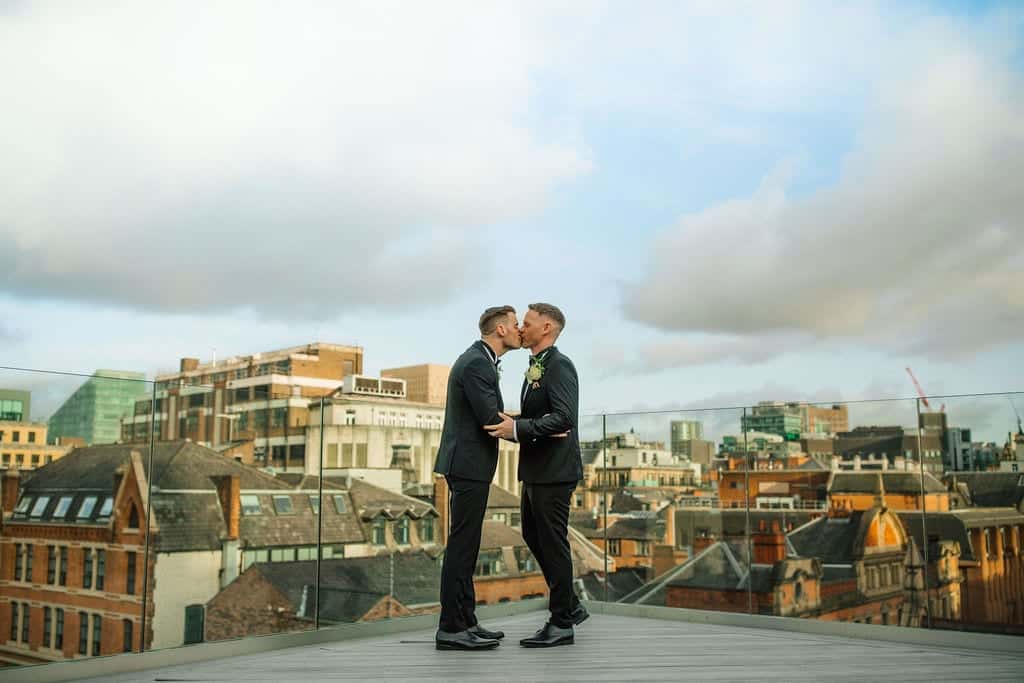 8. Rooftops
Rooftop venues offer breathtaking views of the city skyline, creating a memorable and picturesque setting for ceremonies and receptions.
Suited for romantic couples desiring a scenic backdrop, rooftops are ideal for smaller, intimate weddings. Consider weather contingencies and ensure accessibility for guests when choosing a rooftop venue. These spaces are perfect for modern and romantic wedding styles.
To make the most of a rooftop setting, schedule the ceremony during sunset to capitalize on stunning views. Additionally, consider wind-resistant decor for outdoor settings.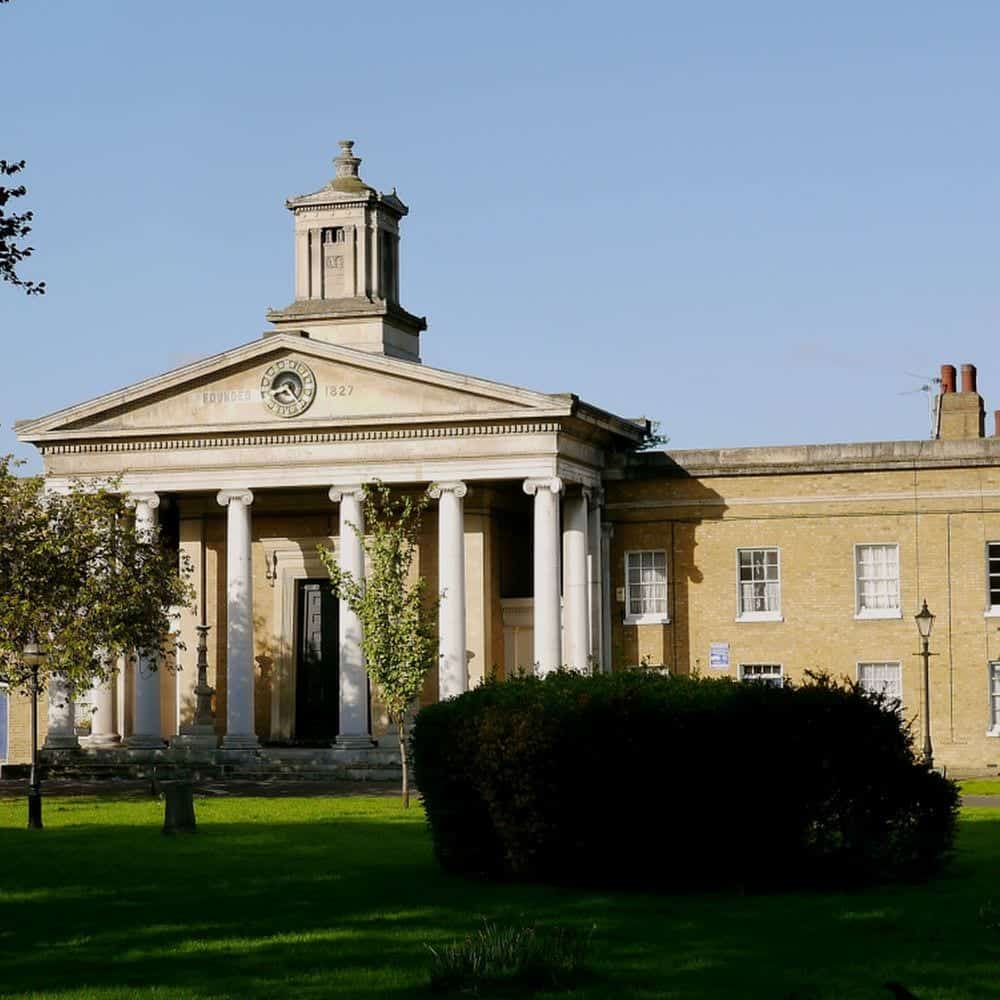 9. City Parks and Gardens
Urban parks and gardens provide an outdoor option within the city, allowing couples to enjoy a natural setting while still being surrounded by the energy of the urban landscape.
City parks and gardens are ideal for couples who desire an outdoor wedding with a touch of nature. Consider the park's layout, available amenities, and any permit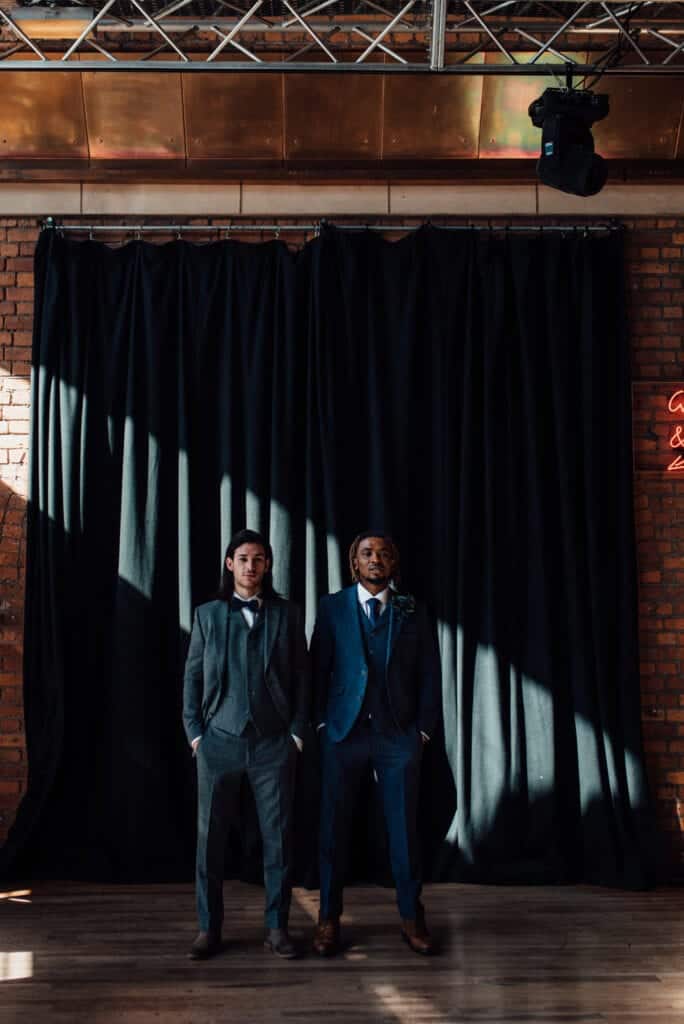 10. Theatres and Performing Arts Spaces
Theatres and performing arts venues provide a dramatic and theatrical atmosphere, ideal for couples who seek a wedding with a stage-worthy touch. With unique architectural elements and a grand stage, these venues set the scene for a memorable ceremony.
Well-suited for those who appreciate the arts, theatres offer versatility for creative ceremonies resembling a captivating production.
When choosing a theatre or performing arts space, consider capacity, stage setup, and potential for creative lighting effects. The tiered seating arrangement ensures an unobstructed view for guests.
The wedding style can range from classic and elegant to whimsical and avant-garde. Embrace the theatrical theme with velvet drapes, marquee lights, and vintage cinema decor.
Utilize the stage for vows or live performances for the reception. Theatres offer an enchanting setting for couples desiring a wedding that unfolds like a grand performance.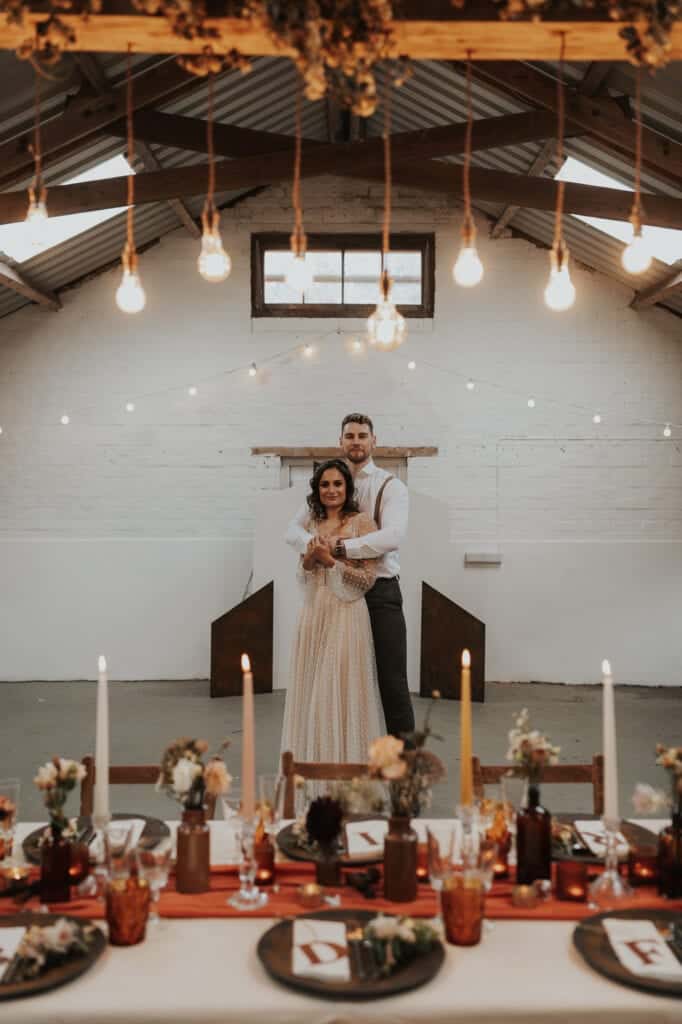 11. Industrial Barns
Industrial barns, though typically located outside city centres, uniquely blend rustic charm with an urban vibe, making them an ideal choice for couples seeking a distinctive setting. These venues often feature exposed beams, metal accents, and expansive spaces, creating an industrial aesthetic in a rural setting.
Suitable for couples desiring a countryside atmosphere with an urban edge, industrial barns offer a versatile backdrop for weddings. They are particularly fitting for those who appreciate the juxtaposition of rugged elements and contemporary design. When considering an industrial barn, evaluate the available space, amenities, and any restrictions on decor or alterations.
The wedding style for industrial barns can range from bohemian and rustic to modern and chic. Embrace the barn's character with minimalist decor, string lights, and natural textures.
Pay attention to lighting choices to create a warm and inviting ambience, especially for evening celebrations. Industrial barns offer a unique blend of rural charm and urban flair, providing couples with a one-of-a-kind wedding experience just outside the bustling city centre.
More blogs you will love!