Adding a personal touch to your wedding for guests is the best way to up the guest experience. Personalised wedding favours add that personal touch.
The reason I always tell my couple to go with personalised favours is because they can double up as a place setting also. Saves you some money and extra time from searching for two ideas.
Most favours can be personalised so you have lots of choice to go this route. We are sharing some of our favourites.
Personalised Wedding Favour Ideas
We are committed to providing unbiased, credible reviews so you can choose with confidence. We may earn commissions on purchases made from visiting our partner stores. Please see our policy here.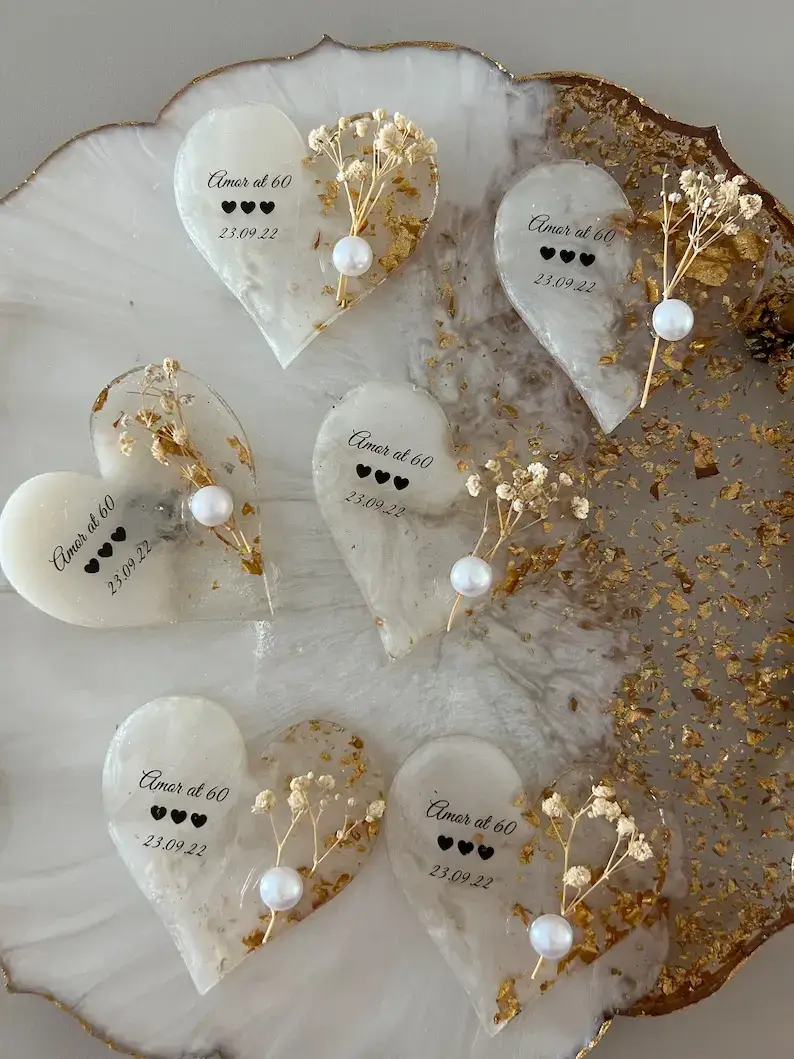 1. FRIDGE MAGNET
Fridge magnets can be nice with wedding details on them or with guests' names. It is a great choice if you normally collect or buy fridge magnets when travelling and stuff.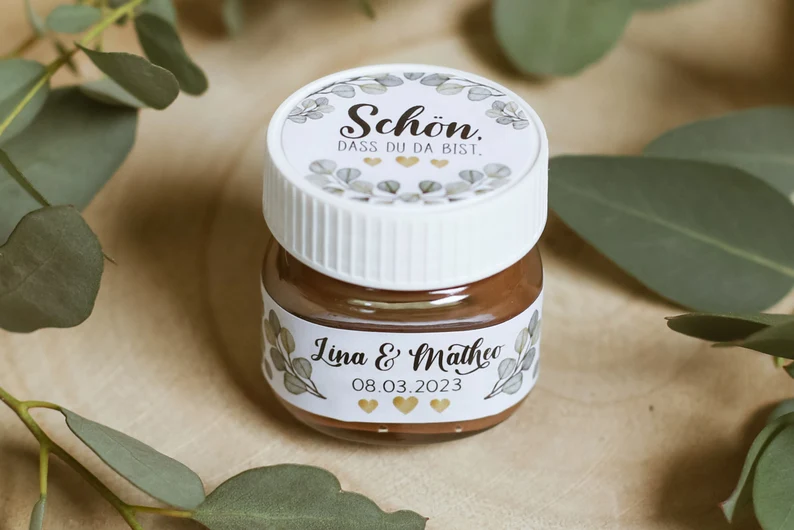 2. MINI NUTELLA JAR
If you are a Nutella fan, who isn't right? These are great edible wedding favour. They can be personalised with guests' names and are small and easy to scoop up and take home.
They are good ones to DIY also. Buy bulk Nutella and some empty mini jars. Then you can buy or make some personalised stickers.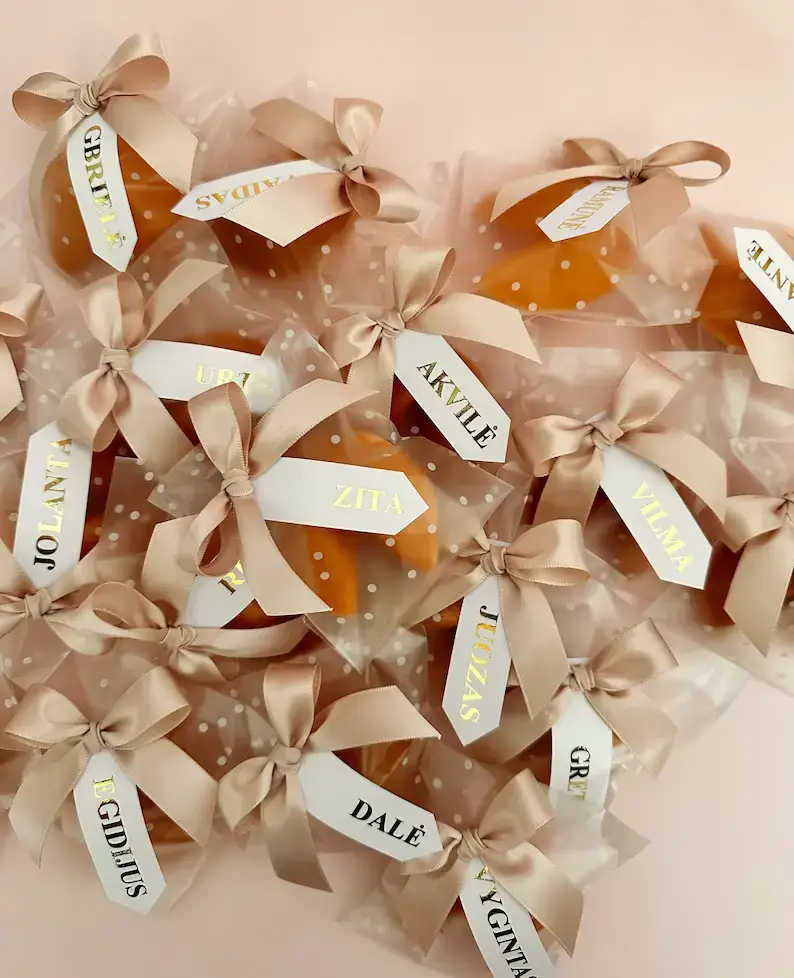 3. FORTUNE COOKIES
These are great nontraditional favour ideas. You can even get them personalized with the name of your guests on them and have special personalized messages put inside.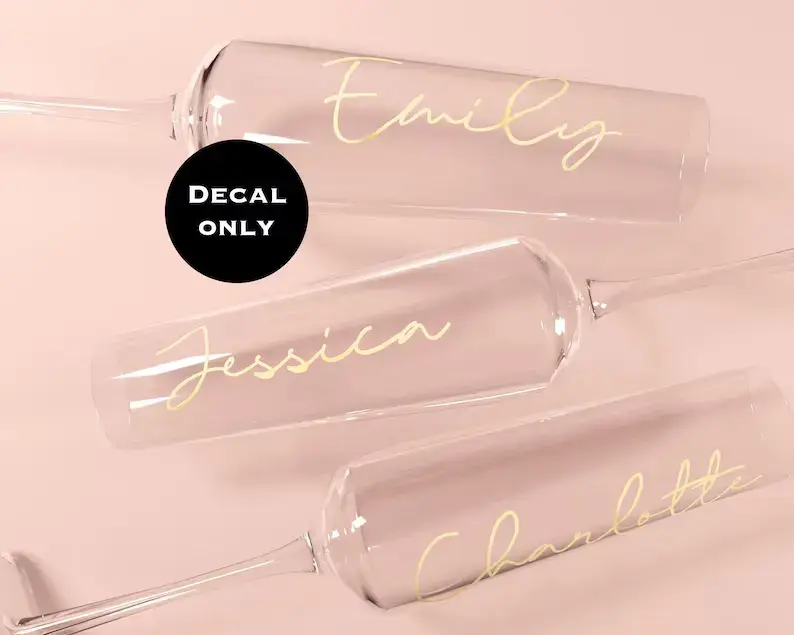 4. PERSONALISED CHAMPAGNE FLUTE
This works well for welcome drinks and toast drinks. You can set them up like an escort card table with their name on the glass and then a piece of card or tag with their table number.
Doubles as a place name and a lovely keepsake and they can use throughout the day. They can be harder for guests to take home though.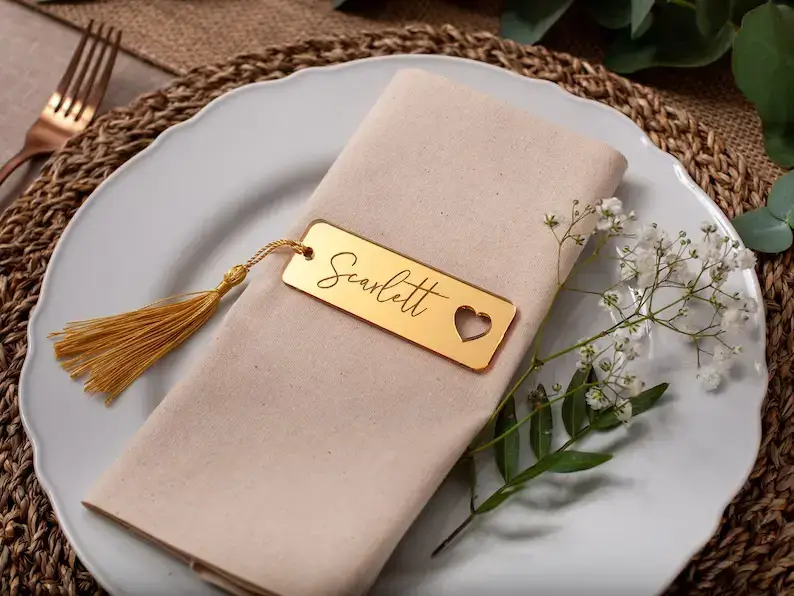 5. A BOOKMARK
Everyone should read. So giving a bookmark is a practical and pretty wedding favour. It can double as a place name also so saves on costs.
If they don't read it can be used for recipe books or just to look pretty on a shelf.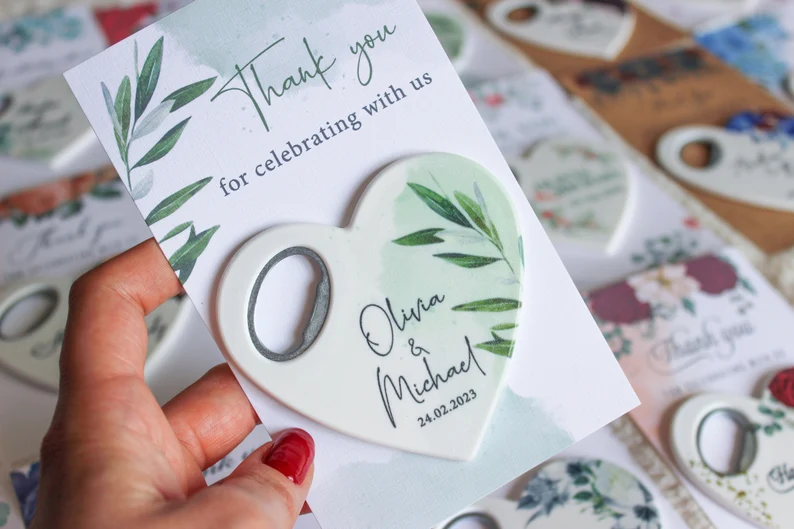 6. BOTTLE OPENER
Super practical! Bottle openers are a great practical wedding favour. I have seen some lovely fridge magnets ones that are personalised or even wood engraved ones. Head to our Etsy favour favourites to see.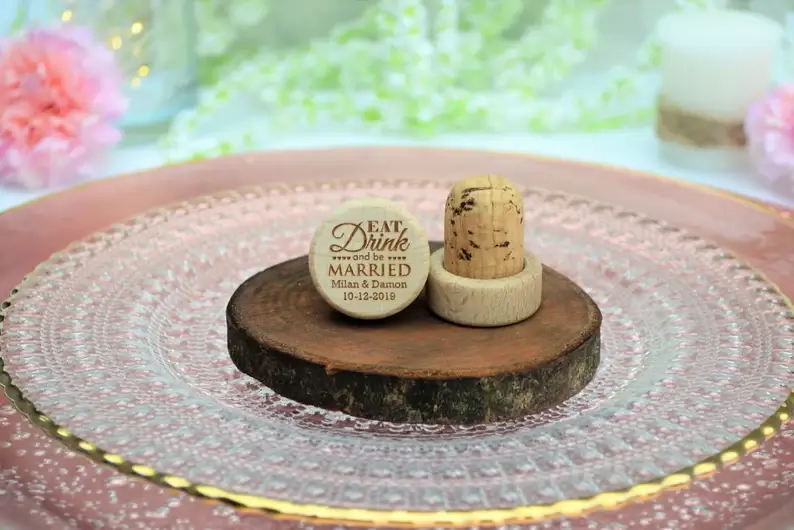 7. WINE CORK
These are super cute, small enough to be easily taken home and useful. These are reusable bottle corks so are the perfect personal but practical wedding favour.
10. egg cup
Love a dippy egg? But who doesn't right? This is definitely a unique wedding favour but for the right wedding and guest, it could be the perfect choice.
11. Chopsticks
These will totally depend on your wedding and guests. I love chopsticks and if got some personalised ones at a wedding, I would love that!
12. cup or glass
Cups and glasses make a great personalised wedding favour. You can use them as welcome drinks also. Personalise the cup or glass with the table number on a tag or sticker.
More blogs you will love!