Useful wedding favours are the way to go if you want to make sure they are all taken home.
So they may not be as fun or stylish as some wedding favours but when you go practical you are sure to make your guest happy.
With that said, of course, you can get practical and stylish favours. Useful wedding favours will be different for different people. Only you know your guests and what is useful to them.
However, we have put tighter a list of the most practical wedding favours your guest will use.
The most useful wedding favours for your guests
We are committed to providing unbiased, credible reviews so you can choose with confidence. We may earn commissions on purchases made from visiting our partner stores. Please see our policy here.
1. COASTERS
Coasters are a practical wedding favour to give. You have lots of choices with coasters but to keep it under £1 each look for wood and cork options like the above.
They can be personalised and look super stylish. They definitely don't look like a cheap wedding favour.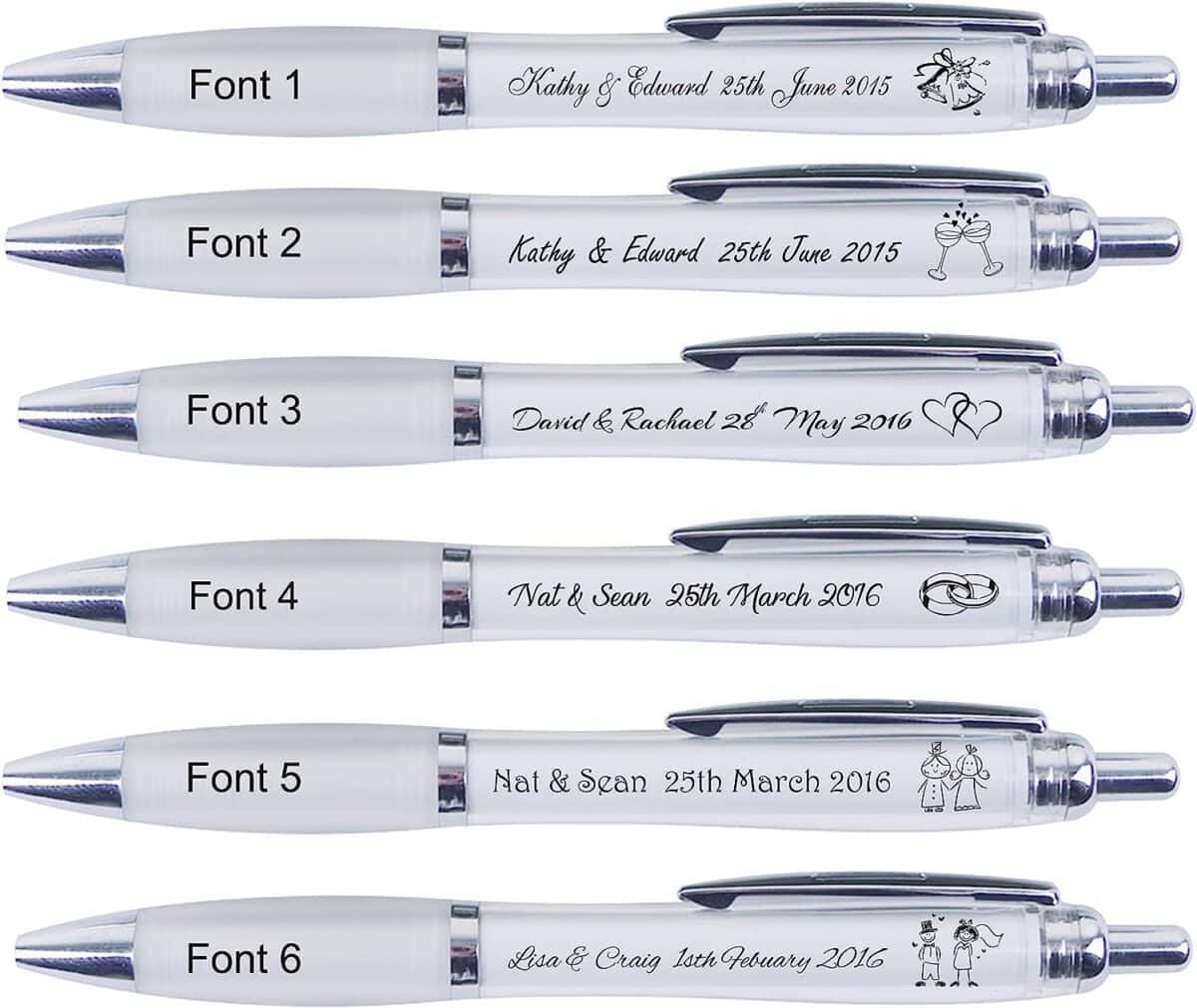 2. PENS or pencil
The most practical gift ever, right? Everyone needs and loves a pretty pen. Even more useful at a wedding with a guest book to sign, no excuses!
But seriously pens are probably one of the most useful gifts to give and everyone will be thankful for it at some point.
Giving pencils can be a cheaper but just as practical option. Pencils, especially coloured ones are the perfect option if you have lots of younger guests.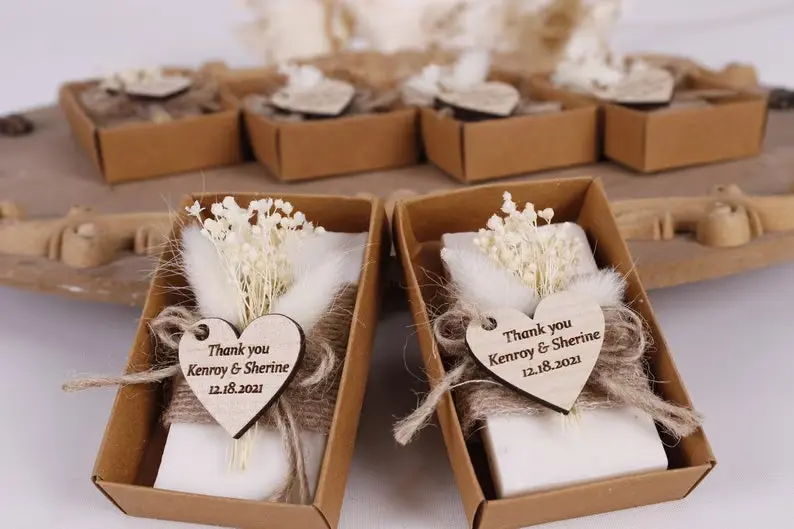 3. SOAP
Handmade soap is the perfect gift that is pretty, thoughtful, and practical. Your guests will be smelling fresh and clean for months after your day.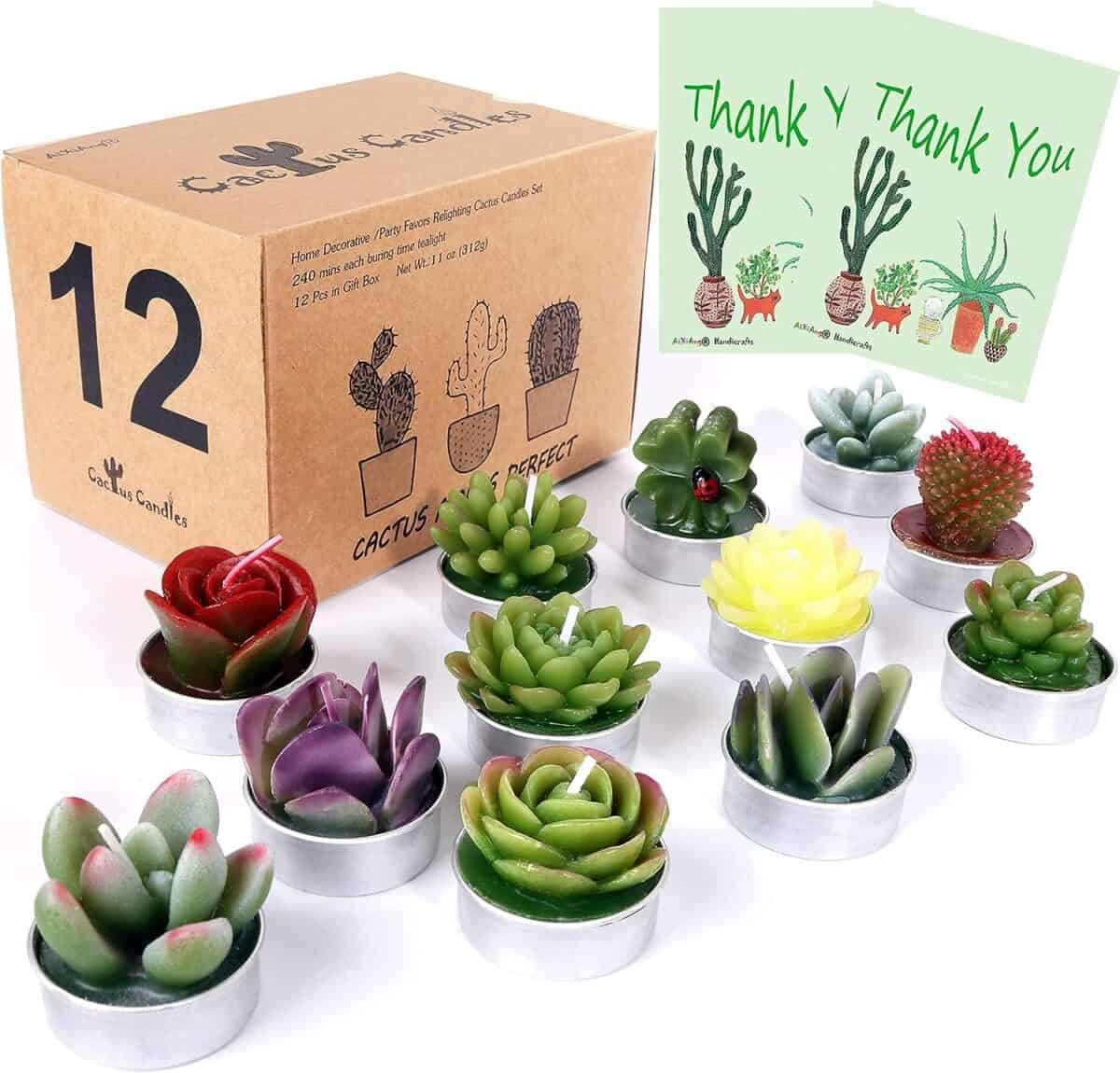 4. CANDLES
Last but never least. Candles are another favourite of ours. A scented candle is a perfect gift. Practical as it is a great home decor item and your guest can enjoy and reminisce your day over a romantic candle-lit night in.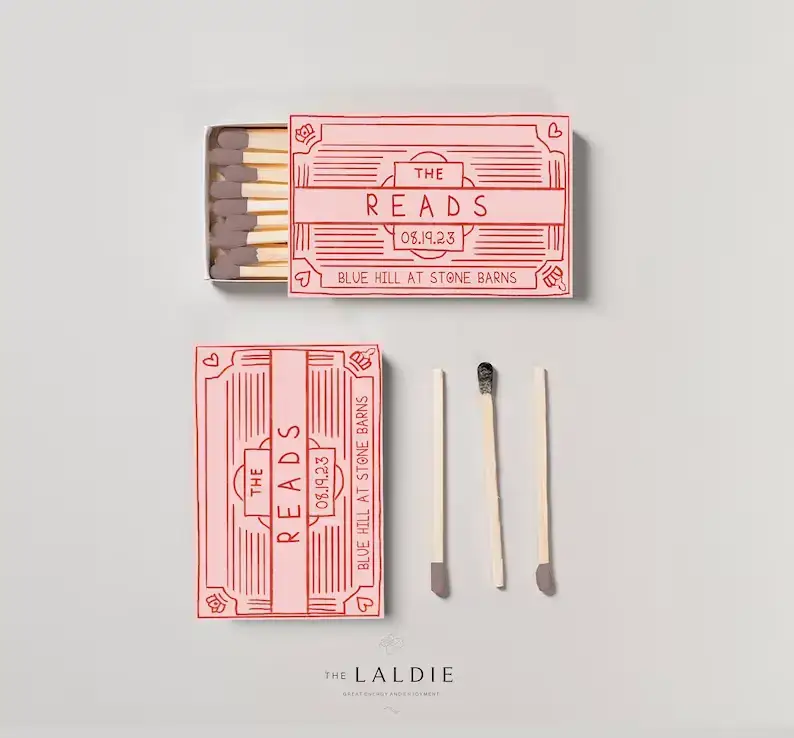 5. A BOX OF MATCHES
These can go alongside the candle or do them alone. Everyone at one point has needed a lighter or matches and just didn't have any!
They work well with a cute perfect match saying or similar. They are useful and easy to throw in a bag o pocket.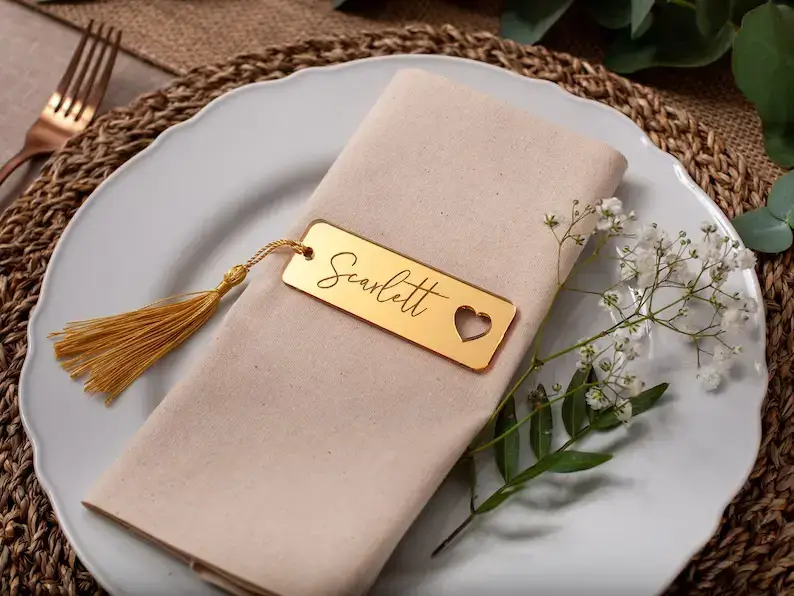 6. A BOOKMARK
Everyone should read. So giving a bookmark is a practical and pretty wedding favour.
It can double as a place name also so saves on costs. If they don't read it can be used for recipe books or just to look pretty on a shelf.
7. BOTTLE OPENER
Super practical! Bottle openers are a great practical wedding favour. I have seen some lovely fridge magnets ones that are personalised or even wood engraved ones. Head to our Etsy favour favourites to see.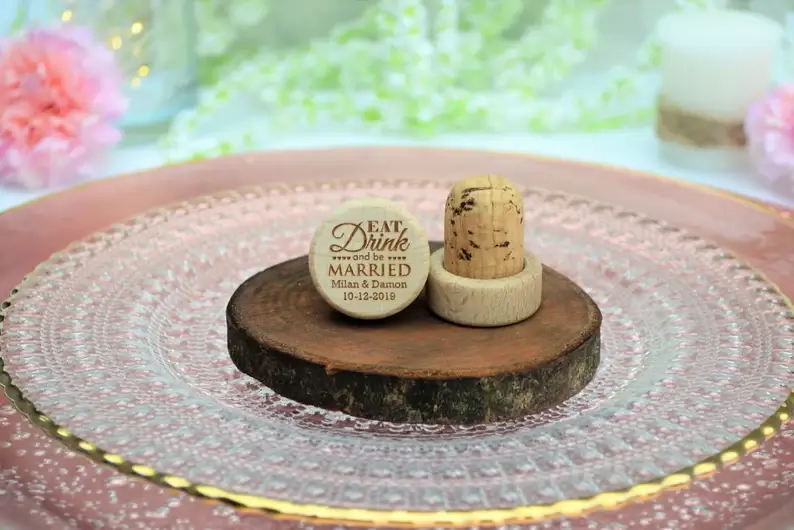 8. WINE CORK
These are super cute, small enough to be easily taken home and useful. These are reusable bottle corks so are the perfect personal but practical wedding favour.
10. egg cup
So this one is probably only useful if you love a dippy egg. But who doesn't right? This is definitely a unique wedding favour but for the right wedding and guest, it could be the perfect choice.
11. Chopsticks
These will totally depend on your wedding and guests. I love chopsticks and if got some personalised ones at a wedding, I would love that!
12. cup or glass
Cups and glasses make a great personalised wedding favour. You can use them as welcome drinks also. Personalise the cup or glass with the table number on a tag or sticker.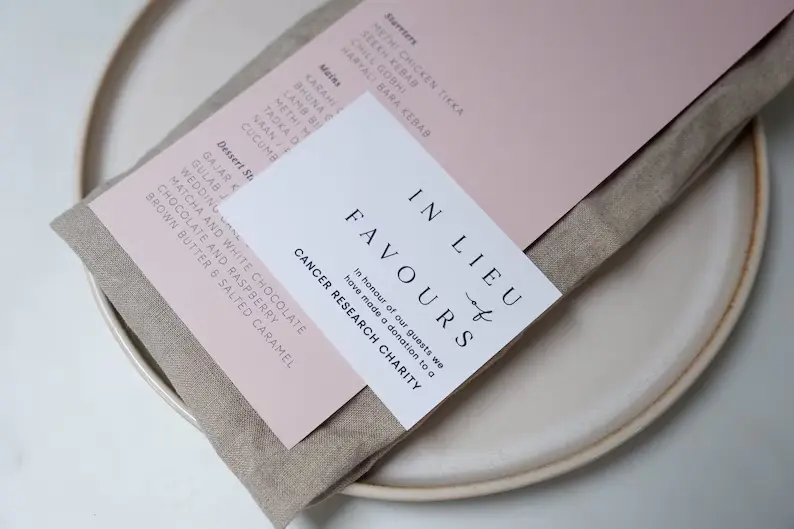 13. place setting and favour in one
So this one is more practical for you than your guests. Buying nice personalised place settings that guests will want to take home is a great way to save some money.
More blogs you will love!