Tying the knot these days is a fun way to say getting married. But have you ever asked yourself where does it come from?
The real answer is nobody really knows the true origins. But have put together this blog post to hopefully help help you decide which origin you like.
Also sharing lots of fun ways to add tying the knot into your wedding.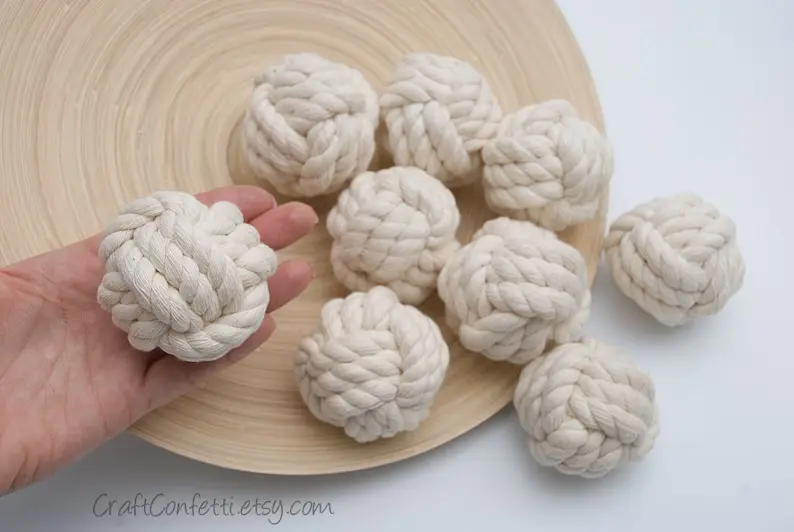 What does tie the knot mean?
"Tying the knot" is a colloquial expression that means getting married.
It indicates that a couple is entering into a legally recognized union, typically through a wedding ceremony or formal commitment.
The phrase is widely used and understood to refer to the act of marriage or entering into a committed marital relationship.
The history of tying the knot
The phrase "tying the knot" has its origins in several cultural and historical practices related to marriage.
While the exact origin is not definitively known, there are a few theories and historical practices that may have contributed to the expression:
Handfasting: Handfasting is an ancient Celtic marriage ceremony that dates back to pre-Christian times. During the ceremony, the couple's hands were bound together with ribbons or cords, symbolizing their commitment to one another. This practice is thought to have been the inspiration for the phrase "tying the knot."
Roman Tradition: In ancient Rome, the bride's girdle (a belt or cord) was tied in a special knot known as the "knot of Hercules" or "Hercules knot." This knot was meant to symbolize the strength of the marriage bond. It was customarily untied only by the husband on the wedding night.
Nautical Knots: Another possible source of the expression comes from nautical culture. Sailors would often tie knots in ropes as part of their daily tasks, and some knots had specific meanings, including tying knots to secure cargo or to signify specific types of agreements or contracts. The idea of tying a knot to symbolize a binding commitment may have extended to marriage.
Superstitions and Beliefs: In various cultures, knots were believed to have mystical properties, such as warding off evil spirits or protecting the couple from harm. Tying a knot during a wedding ceremony might have been seen as a way to invoke these protective powers for the newlywed couple.
It's important to note that the exact origin of the phrase "tying the knot" is not well-documented, and it is likely that multiple factors and traditions have contributed to its use over time.
Today, the phrase remains a widely recognized and commonly used expression to refer to the act of getting married.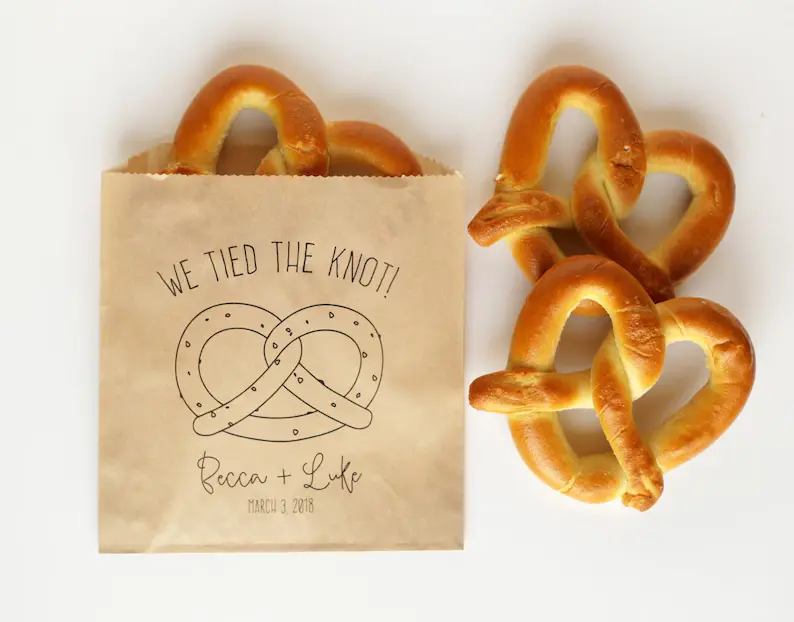 How to include tying the knot in your ceremony
The best way is to have a handfasting ceremony with a hand tying ritual. Head to our handfasting ceremony blog for all the details on how to plan one.
You can include rope details or signs at the ceremony for a small nod towards this. Or have it included in your ceremony script or vows.
Fun ways to include tying the knot in your wedding
1. Have a handfasting ceremony
As mentioned above have a pagan or handfasting ceremony or include the hand tying ritual in your ceremony.
2. Have 'tying the Knot' signs
The perfect excuse to DIY or there are lots of options to buy. There are so many tying the knot sayings and slogans depending on the use. Have a look around and find some that suit your wedding.
3. have rope decor
You can include knot decor in so many ways! From signs, macrame and backdrops. Check out some ideas below.
4. go for a nautical theme with lots of rope elements
A nautical theme is the easiest way to add lots of rope elements in to your wedding styling.
5. Tying the knot game for guests to play
If you are having garden games then including some knot and knot tying games is a fun unique way to include this.
6. Include macrame knotted elements
Macrame is popular for boho and rustic wedding themes but can work with any theme if done right. Check out some macrame elements below.
7. knotted table numbers
Knotted ball table numbers or place names are such a cute way to add a knot theme to your wedding.
8. Have a pretzel bar
Pretzels are shaped in a knot so make the perfect edible favour or fun food bar set up.

More blogs you will love!